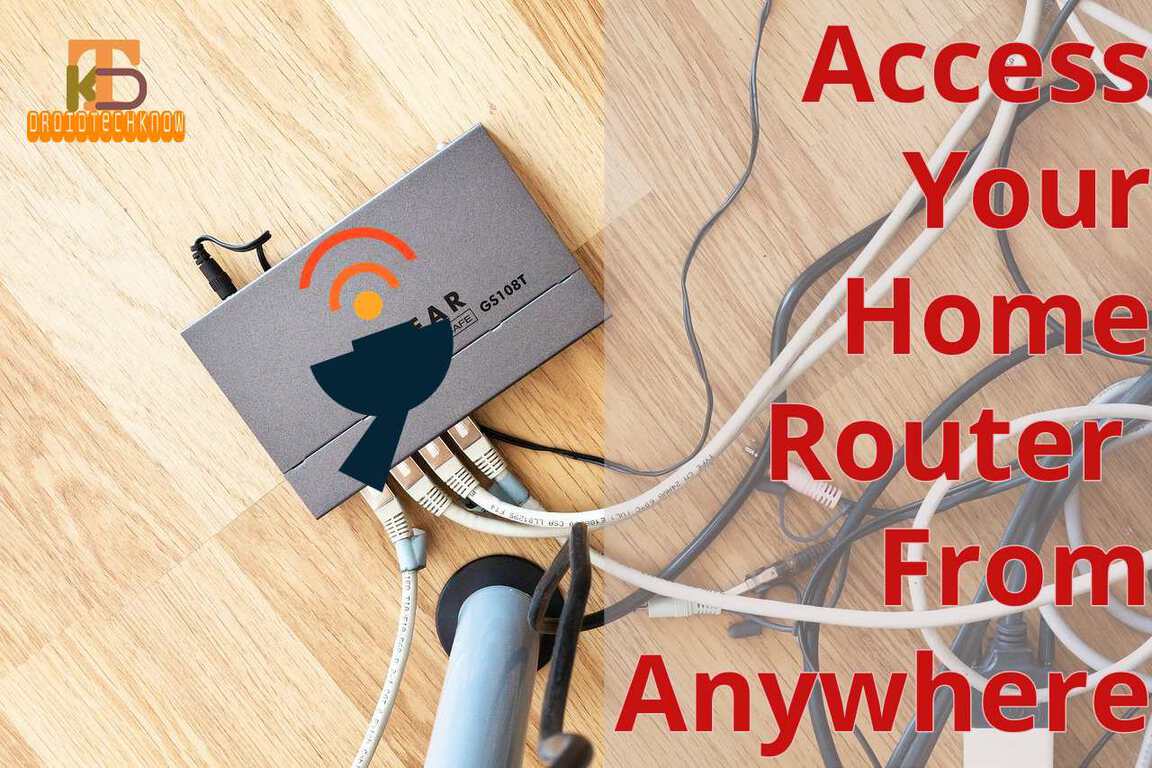 You must have accessed your home router when inside the network. But do you know that you can access your home router from outside the network as well? You may need it to the Internet from your office, to check whether your neighbors are using your Wi-Fi or to check what contents are being accessed by your children.
To access your home router from inside the network, type the router's IP address in the web browser. Similarly, to access your home router from outside the network, you need to type in your public IP address and remote control port no.
But, you need to keep the following points in mind.
You have to enable the remote management feature ON  manually on the router.
Most home users are assigned a dynamic IP address, which means, every time you restart your router, your public IP changes. So, to figure that out we will use Dynamic DNS service NoIp.
To access your home router from outside the network, follow these simple steps. But, keep in mind that these steps may vary from router to router.
Step 1: Find your IP Address
Go to Command Prompt and type ipconfig. You can see your IP Address and Default Gateway Address on the terminal.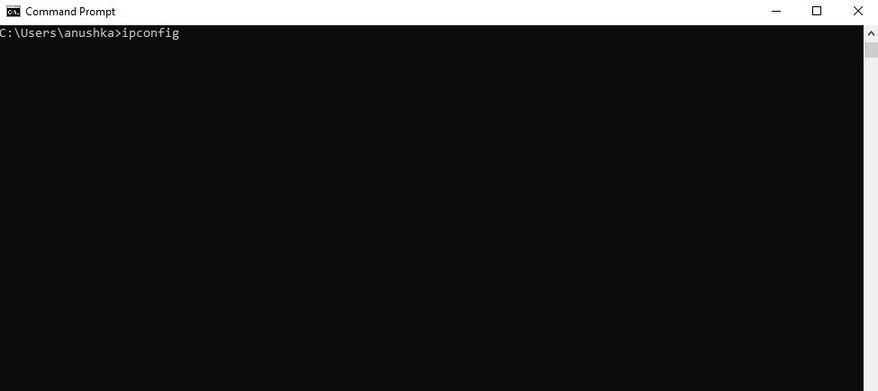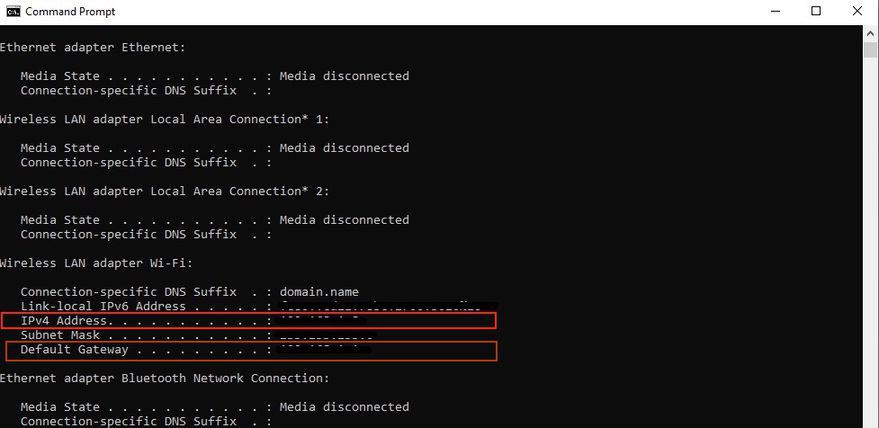 Step 2: Turn On remote sharing
Type the router IP or default gateway address in your web browser.

Now, enter your username and password.

Once you are in the router's web portal, go to Advanced Settings.

You can find this option under different sections for different routers.

Now, go to the Remote Management option.

Since you are sharing your router web portal remotely, make sure you change your default port no. and login credentials to something complex, otherwise anyone can log in to your network.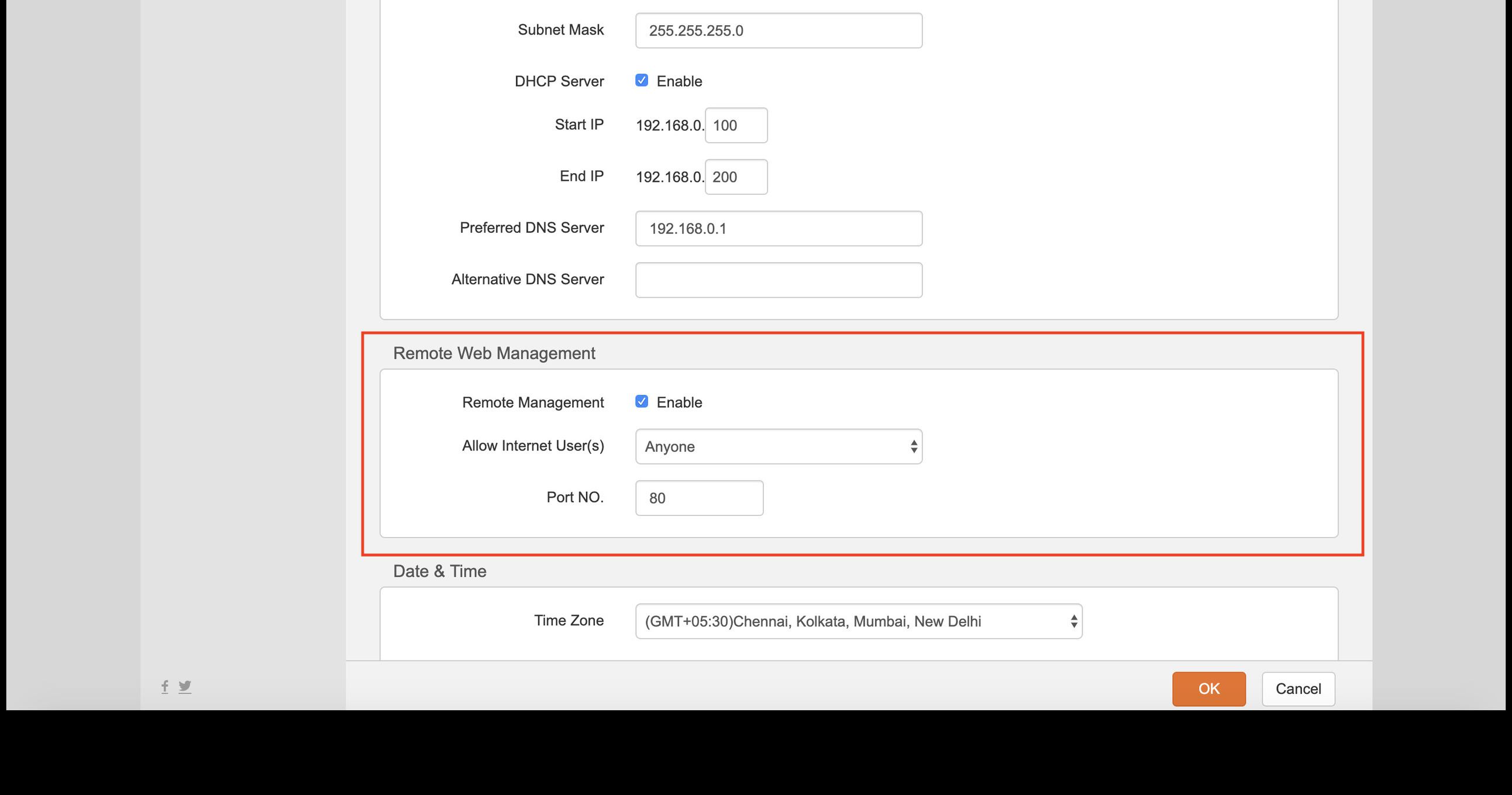 Step 3: Setup up Dynamic DNS
We first need to fix our dynamic public IP address by setting up Dynamic DNS.
When you sign up for any service, you have to link your dynamic public IP to a domain name. And you can use that fixed domain name instead of your public IP. And they will do the job of updating your IP address in the background.
There are many free dynamic DNS providers out there. You can find which service to choose by checking which service is supported on your router by following these simple steps.
Login to your router and go for the Dynamic DNS option. Almost every router has this Dynamic DNS option inbuilt. If it's not there, you can download IP updater software from any Dynamic DNS provider. 

Now enable DDNS and select the DNS service provider. You can go for noip.com, which is easy to use, free and has an easy interface and create a free account.

Next, go to the dashboard, and to Add hostname option. Write a new sub-domain of your choice and click add.
Copy your new domain name and paste it on your router settings. 

Enter your username and password that you have used to login to that service and save changes. 
Now, to access your home router from a remote location, type your domain name. If your setup is correct, you'll see the login screen of your router. 
Happy accessing…