How to create a Live USB with Linux Distros
Nov 04, 2017
7809
Gulfam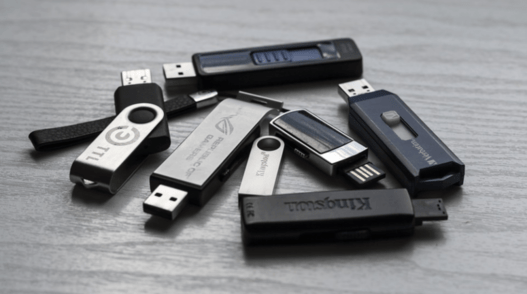 To start with, Creating a Live USB in Linux Distros is very simple.You do not need to download or install any tool for creating Live USB.For this purpose, all required is a USB(4GB recommended) and a .iso image of Linux Distro.By the way, Many tools available on the Internet too.Tools for Live USB in Linux Distros are like Linux Live USB creator, Universal USB installer.Creating a Bootable USB for windows,  Download the tool WinUSB in ubuntu or in any other Linux Distro.
Live USB and Bootable USB are very similar terms.The main feature of Live USB is  TRY features of the Linux Distro.This can be done before installing it on your computer.Live USB and bootable USB term are used interchangeably.
Creating Live USB
Requirements
First, Download the .iso image of the Linux distro which you want to make Bootable USB.
Second, A USB (Although most of the Linux distros size is less than 2 GB few have a size of 3GB so it is recommended to have a 4GB USB).You can also use Memory Card.The Memory card should of class 10.
Steps to create Live USB in Linux Distros
Plugin the USB into your computer.

Click on search your and type Startup Disk Creator (if you are using Ubuntu).For other, go to Application option there you will find Startup Disk Creator option.Click on it.

It will automatically recognize the USB.If multiple USB connected then select the USB needed to make Live.

Click on Other option for browse to the location and Select the image.(if multiple images are present).

Click on Make Startup Disk 

It will show the following warnings and Click on YES.

Then wait till the process is running.In fact, The process will take different time for different sizes distros.

After a few minutes, you will have Bootable USB.

Once the once the live USB is created, you can proceed with installation of Linux Distro.
Was this article helpful?
Great!
Thanks for letting us know.
Please let us know what would make this better.
The information is confusing or wrong
This is not the information that I was looking for
Solution did not work
Too long
Other

Got it.
Thanks for letting us know.
Opps
Something went wrong. Please try again.