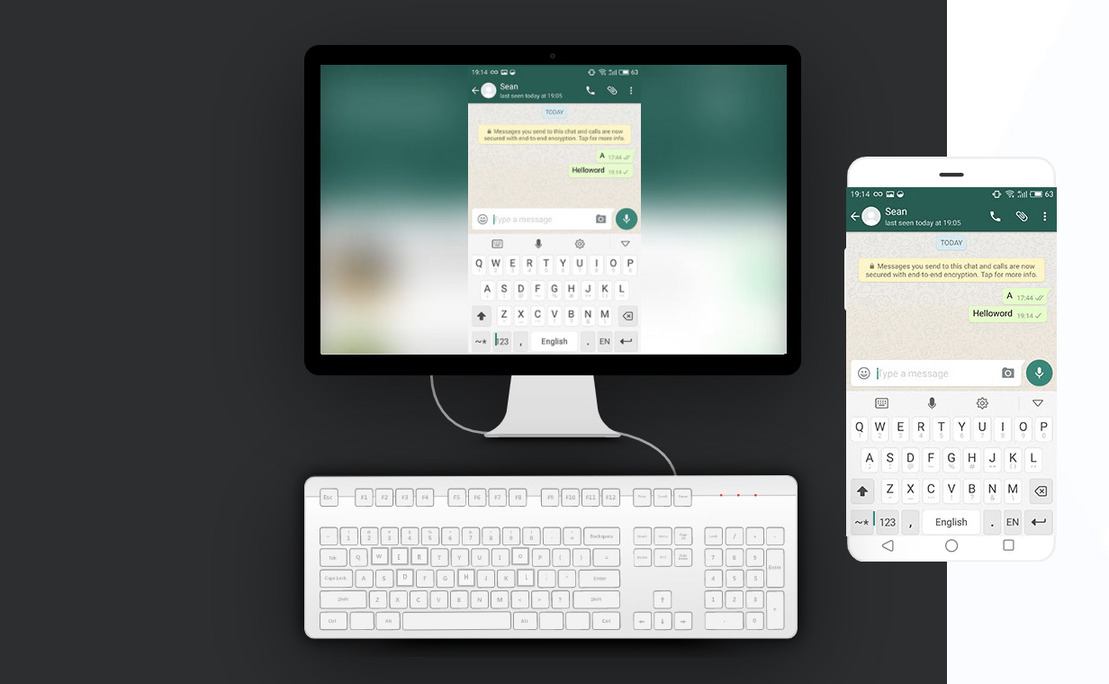 Screen mirroring is a way to share one device screen to another. It could be done remotely or vie data cable. In this tutorial, you will find how to mirror your Android/iOS screen to your PC. Screen mirroring your Android/iOS mobile phones to your laptop is a simple task that can be done very easily. Screen mirroring comes handy for several purposes.
Well, you might have worked all night and prepared a ppt on your phone. But being clueless about how to project it on a projector, you are stuck! Or maybe you have downloaded an intriguing movie on your phone. But you know watching it on a 7inch screen would just spoil your experience. Guys worry no more. In just a few simple steps you'll learn to easily cast your phone, be it iOS/Android, to any windows or Mac platform. Without further ado, let get started.
After having tried and tested almost 6 screen mirroring applications, here is the one which is the best in doing the job without any hassle.
ApowerMirror
ApowerMirror is a screen mirroring application for both iOS and Android devices, with full compatibility for Windows and Mac.It supports streaming video, photos & other media files from mobile to a computer monitor or projector wirelessly. Display options include Full-Screen mode or Landscape mode, providing you with different viewing options on a more convenient, bigger screen that everyone can enjoy together.
It also enables you to control your Android from a computer seamlessly. Easily work on a mobile's screen with your mouse and keyboard, including WhatsApp messages and SMS text messages. Game lovers can play Android-based games on their PC's without an emulator and without rooting the device. It comes with a free as well as a paid version. The free version gives you sufficient features but to unlock its cool features like drawing on the phone then you need to buy itspaid membership.
Downloads
Pre-required
Your android or IOS devices must be connected with the same network.
How to mirror Phone screen to PC wirelessly | ApowerMirror
Step 1: Install the ApowerMirror on your computer as well as mobile phones. For Android, you can download it from google play. For iOS, you'll find the app in Appstore. You can find all the links in the download section.
Step 2: Now that you've got the app on both your phone and computer. First, open the ApowerMirror app on your computer.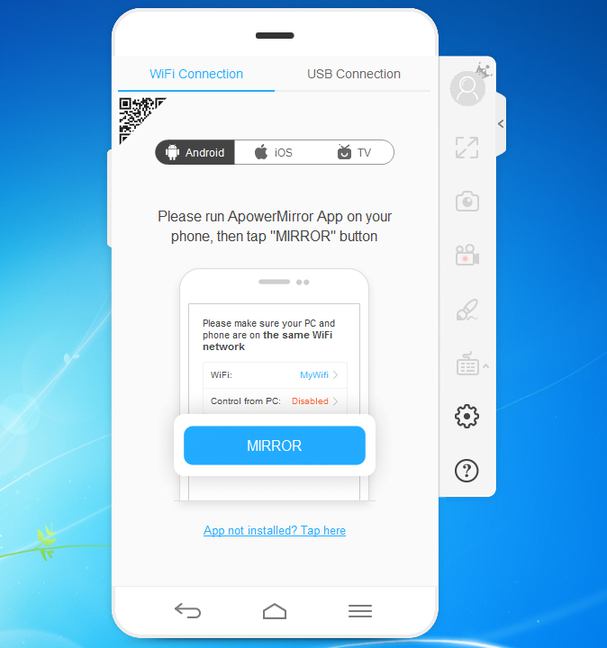 For ANDROID Phones
For IOS Phones
You can follow the same steps that are defined for Android as well to cast your iOS screen but iOS devices have mirroring feature by default. So you don't need to install the ApowerMirror Application in your iOS device. Just open your control panel iOS device and select screen mirroring and connect to your PC.