With the progress of the world at rocket speed after the pandemic, the future of media and technology is Artificial Intelligence. So whether you want to learn more about Artificial Intelligence or just watch a thrilling drama- these AI based Netflix movies and series will blow your mind.
AI based series or shows like Black Mirror and Love, death and Robots have culminated in adventure and AI to bring about apocalyptic storylines. While some AI based movies like I Am Mother and Black Orphan are purely an intrinsic mix of sci-fi and emotions. One amazing thing about the list of AI based movies and series curated by us is that these are all available in Netflix. Hence you do not have to hover onto different places to search for them as these AI based Netflix series and movies are all that you need to get your dose of technology.
Related Article: Best Pandemic movies on Netflix To Watch
List Of Top Netflix AI-Based Series And Movies
Black Mirror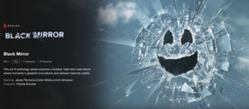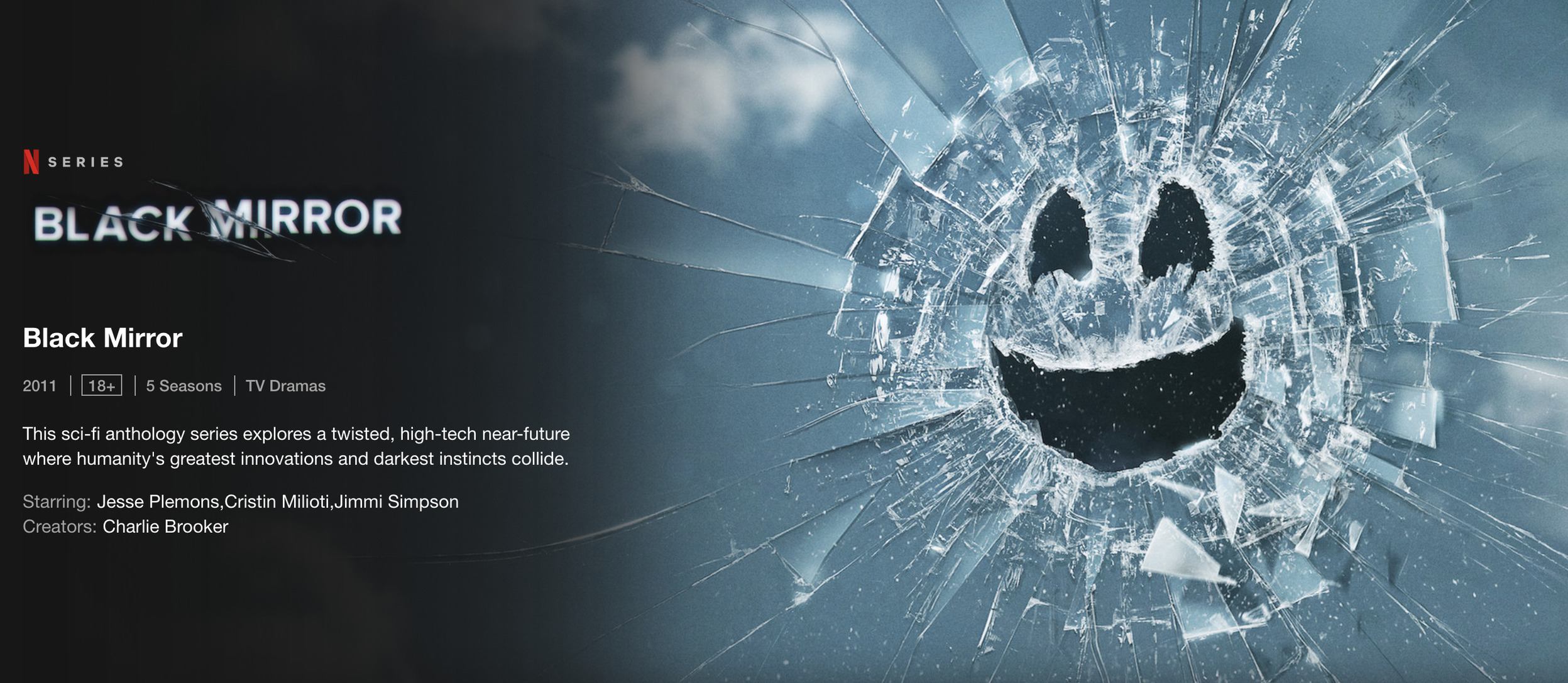 This show is one of the most popular AI-based shows on Netflix. The series is popular for its mind-bending science fiction stories. The show displays a new range of emotions and consequences to modern technologies. The possibilities leave the audience wanting to watch another episode. The episodes are on average 45 minutes long. The series portrays high-tech and advanced technologies, that are often twisted. The advanced technologies take a toll on human existence- until stated otherwise. The show has an 83% rotten tomatoes rating.
IMDB Rating: 8.8/10
Total Seassons: 5
Love, Death, And Robots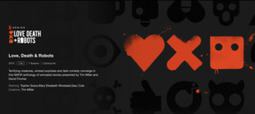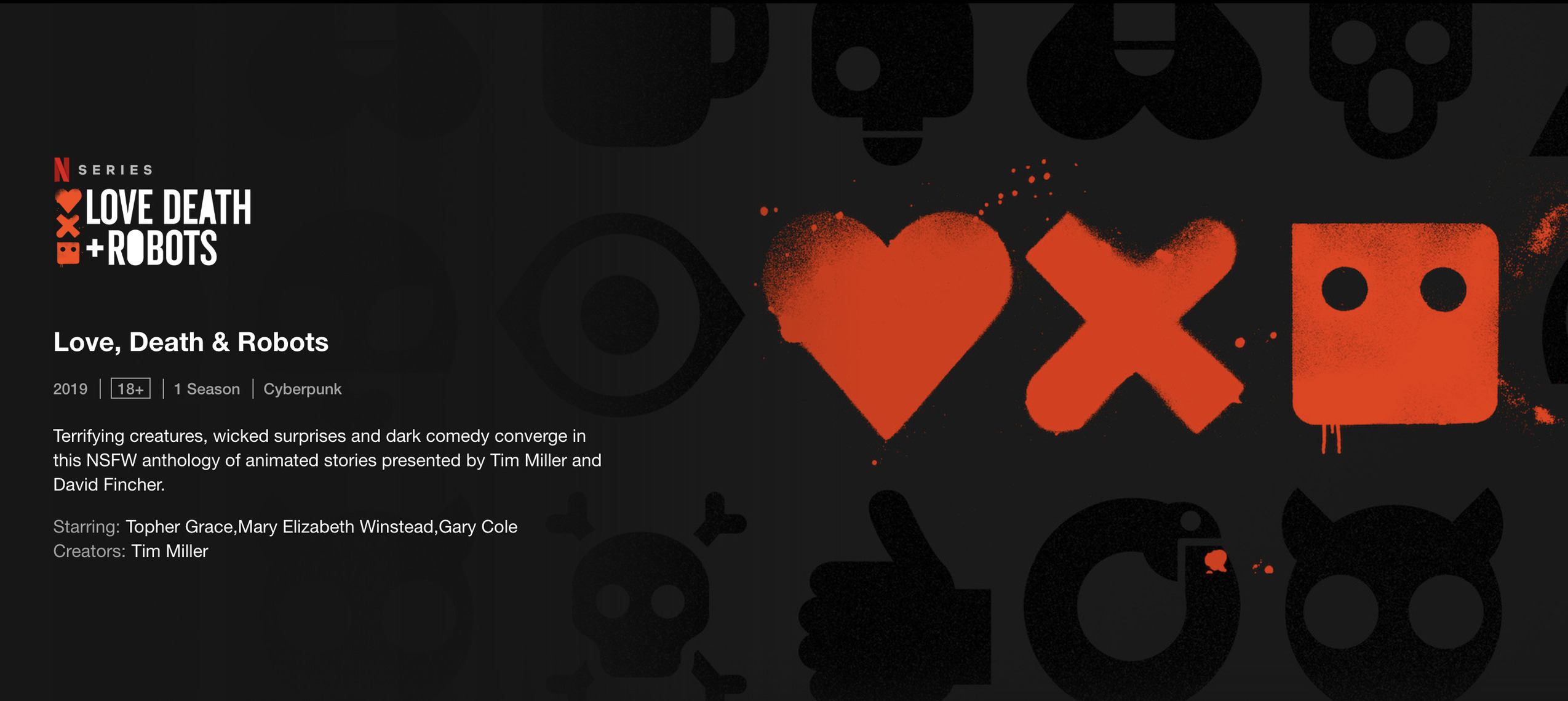 Love, Death, And Robots show is one of the many AI-based Netflix series which we recommend. It is an animated show that revolves around multiple genres. It is a play-pretend around the past, and the future of robots' lifestyle. Viewers enjoy the post-apocalyptic storylines the most. This makes the web-series popular amongst related enthusiasts. David Fincher, who is an oscar-nominated director, is also known to contribute to the series. Each episode is approximately 20 minutes long. There are 2 seasons available on Netflix currently.
IMDB Rating: 8.5/10
Total Seassons: 1
Black Orphan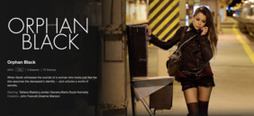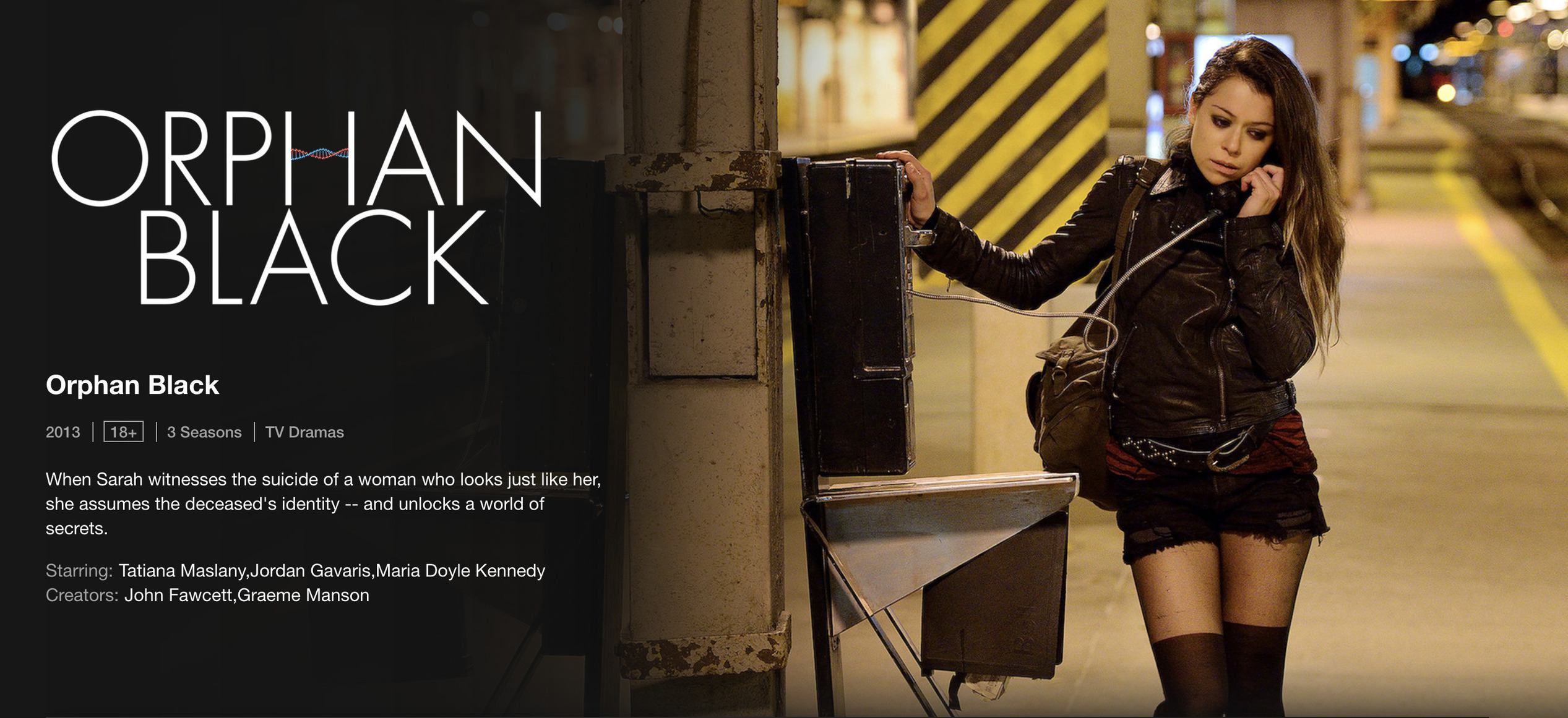 This Canadian origin series is one of the many popular AI series on Netflix. With 93% rotten tomatoes ratings, it is well received by critics and audiences. This is a sci-fi thriller show. The protagonist of the show steals the identity of a girl. In a turn of unfortunate events, she witnesses turmoil. The series progresses with her investigating the wrong-doings. She is ultimately realizing that she's a clone stuck in a twisting conspiracy.
IMDB Rating: 8.3/10
Total Seassons: 5
Altered Carbon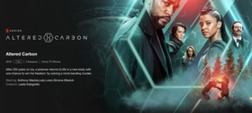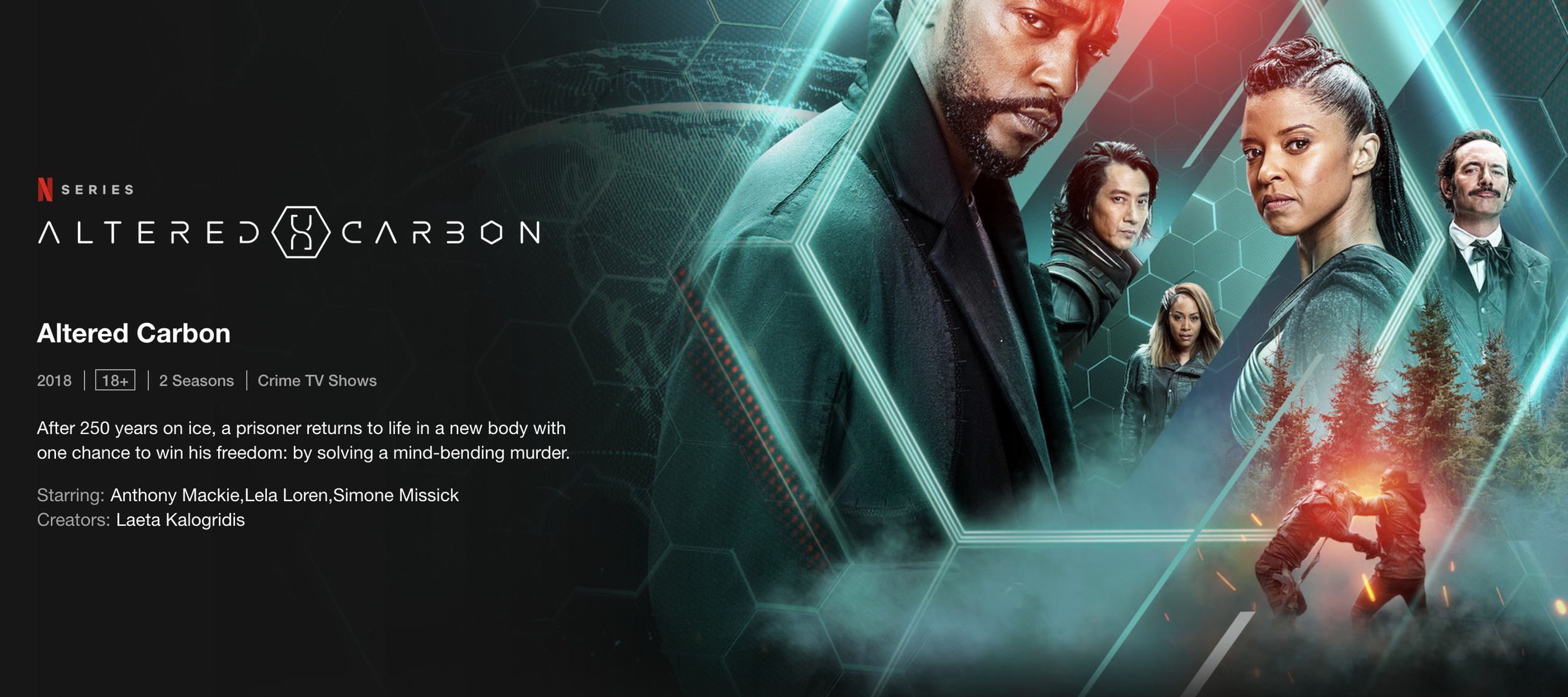 Altered Carbon falls in the Cyberpunk genre. This Netflix AI show has 2 seasons on air so far. The protagonist is revived after staying 200 plus years on ice. He must solve a murder-mystery in order for complete revival. There are interstellar warriors in this sci-fi realm. The viewer's liking is however in splits. Some enjoyed the show more than others who can't wait for a new season. The show has a 76% rotten tomatoes rating.
IMDB Rating: 8/10
Total Seassons: 2
I Am Mother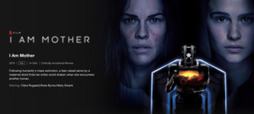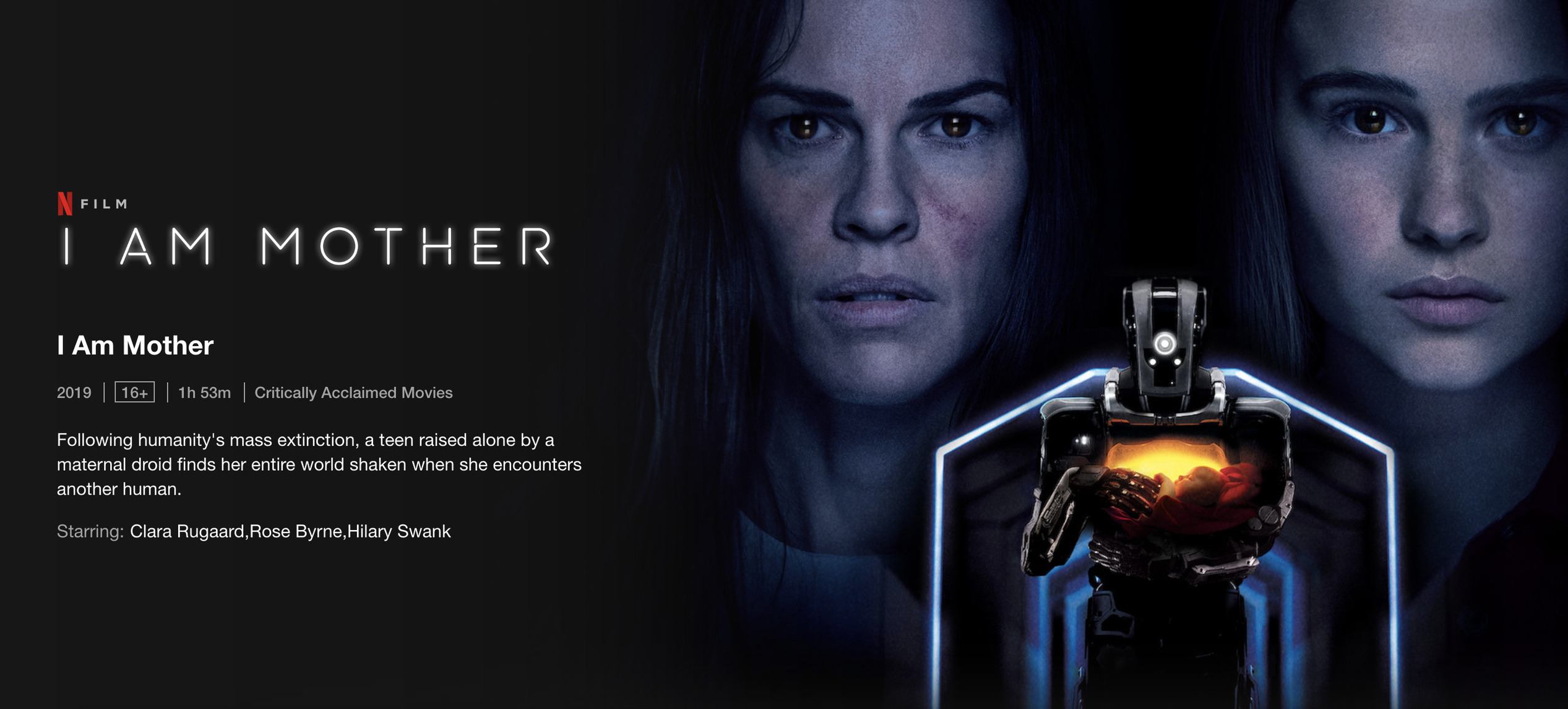 I am Mother is a science-fiction thriller film. The whole movie revolves around a dystopian universe. It has many mind-bending scenes that keep the audience hooked. A robot mother raises a girl in a post-apocalyptic world. The teenage girl is the first to be raised by a robotic mother. This makes the film interesting for the audience. The aim and basic storyline are around how to repopulate human activities on the Earth again. The show has a 90% rotten tomatoes rating. This 2019 film is also well-received by critics so far.
IMDB Rating: 6.7/10
Omniscient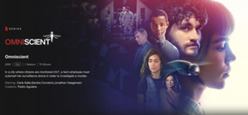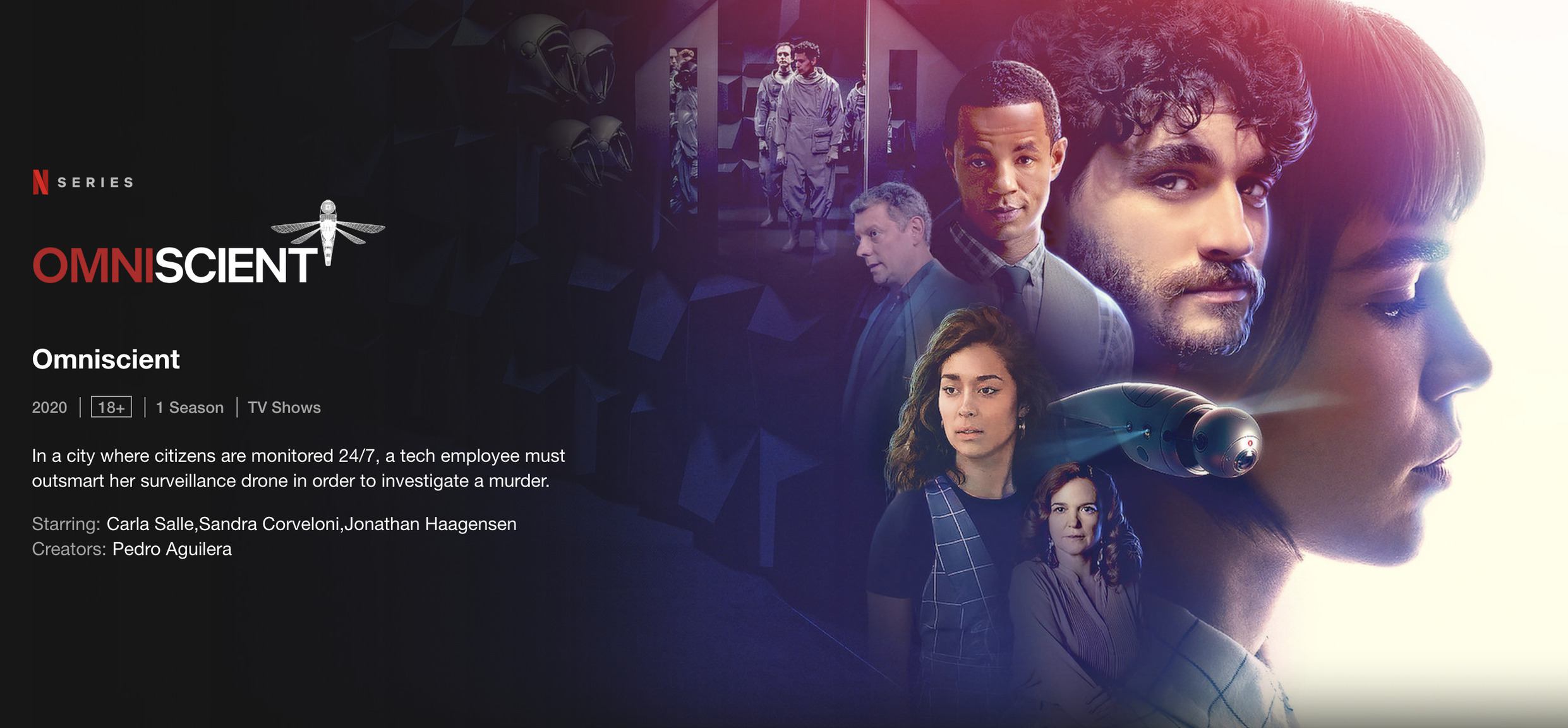 The plot of this AI-based Netflix series is pretty simple. Were hundreds of years in the future. Every human is monitored by drones. The protagonist stumbles upon surveillance systems. She then spots a murder that goes unrecorded by the spy-drones. The protagonist now sets a mission to uncover why this happened. This Portuguese series is well-received so far by critics and audiences so far.
IMDB Rating: 6.2/10
Total Seassons: 1
Black Mirror: Bandersnatch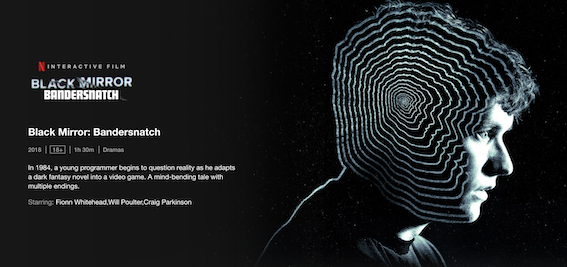 The last recommendation on AI-based Netflix Movies is Black Mirror: Bandersnatch. It is a film with fairly good ratings on IMDB and a 72% rotten tomatoes rating. Similar to the Netflix series BlackMirror, it is also a sci-fi thriller. The protagonist is a programmer. He relates a novel and a video game. He gets caught in questioning the reality, only to be left with numerous endings. It is a dark mind-bender and not suited for younger audiences.
IMDB Rating: 7.2/10
Passengers
A must watch if you are a fan of robotics and Artificial intelligence. This AI-based Netflix movie starring Jennifer Lawrance and Chris Patt makes us believe even the most unbelievable. The two passengers are onboard a spaceship transporting them to a new life on a new planet. Yet much before 9 decades to reach their destination, they mysteriously wake up. The story revolves around a head-spinning mystery, some cool gadgets, and have shown the use of AI like no other. It also drives us to an enthralling climax which reveals the truth behind why they were woken up. The use of graphics, innovation, and technology is outstanding and is definitely a must-watch for young audiences.
IMDB Rating: 7/10
Tau
Another AI-based movie on Netflix portrayed human/AI relationships in an incredible way. The movie starts with a scientist who is developing an AI-based program for the government. So to test and make the system perfect, he kidnaps people and steals their brain waves, and then feeds them into the AI.
Maika Monroe, a girl who was kidnapped by that antagonist is kept inside the smart house that is controlled by AI.The AI programis not just for learning new things from humans but also to prevent people from escaping the house.
IMDB Rating: 5.8/10
Chappie
A must-watch artificial intelligence movie on Netflix. The movie starts with an AI police droid named CHAPPIE that is stolen and given a new programming language. The droid becomes the first robot to think and feel for himself. CHAPPIE is excellently developed as a character who learns about people, life, relationships, human values, and the nature ofbad and good.
This film is fantastic, it deals with a lot of unique concepts in interesting ways. The way the show the sentient AI grows up from launch is great and the film is consistently engaging.
IMDB Rating: 6.8/10