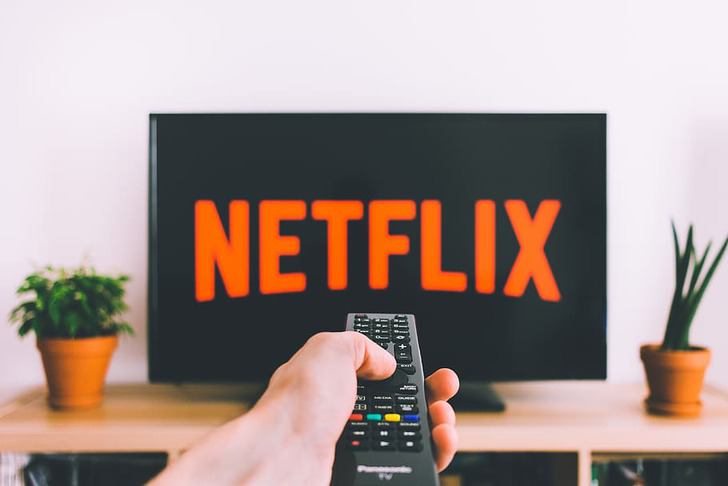 Wondering what to watch on Netflix? Videos related to pandemic and epidemics have newfound popularity. It's a strange new trend. Searching for the best movies on Netflix? You will find the most popular Netflix movie suggestions here. Keep reading to discover what to watch next on Netflix.Here's what to watch. Login to Netflix. Sit back, and enjoy.
We also have a list of artificial intelligence movies to watch on Netflix.
List of Best Pandemic Movies To Watch On Netflix
1. Contagion (2011): Most popular pandemic movie on Netflix
Let's start our list of best pandemic movies. Contagion movie is gaining popularity on Netflix worldwide as we speak. It is a mind-boggling thriller movie with surprisingly many ups and downs.Steven Soderbergh is the director of the film. Worldwide, people are comparing it with the current pandemic situation.
Beth Emhoff, along with her son, dies. Discovery of a new virus hence.It's one of the highest-grossing pandemic movies.
The disease spreads in a blink of the eye. The US Government struggles to contain it. It spreads worldwide, causing catastrophic situations. People find new hope by drawing similarity with real life.
2. 12 Monkeys (1995): A virus disease pandemic movies on Netflix
The movie is a sci-fi thriller and surprisingly a critic's favorite. This movie is also about virus-like many others, surprisingly. A twist is there for the audience, however. It's got time traveling to confuse the audience.
A holocaust begins. Now James Cole needs to travel back in time. It is usually his volunteering activity. His motto is to find out the reason for the outbreak.
Terry Gilliam directed this movie. The movie first appeared in cinemas in 1995.
3. Outbreak: 2nd most famous pandemic movies on Netflix
Wolfgang Petersen directed Outbreak movie with a vision in his mind. The result of his hard work is this must-watch thriller.
The movie Outbreak is also famous on Netflix, just like Contagion is. The movie revolves around the life of a fictional Californian town.
An Ebola-like outbreak takes over the city in an unfortunate turn of events. A virus originated from African rainforests. Scientists struggle to find a cure for it as they race against time.
4. Carriers (2009): Mystery pandemic movies on Netflix
A lethal virus begins to spread without any warning. The story revolves around four friends. They are on a hunt to find a safe spot. Little do they know what's coming for them.
The friends seek protection against the virus. They make discoveries along the way. The understand man is more dangerous than any virus.
The movie starts are oscar-nominated actors. The seasoned actors of this film are Chris Pine, Piper Perabo, and Emily VanCamp.It's one of the most popular pandemic movies Hollywood ever made.
5. Train to Busan: Thriller pandemic movies on Netflix
Train to Busan is a zombie apocalypse movie. It is a horror-thriller that's very engaging.
They lead actors are on a train ride. A business tycoon and his daughter are off to meet the mother for her birthday.
The future had something else planned for them. There are zombies wherever the eyes go. Infections are on the rise, will they be able to protect themselves against all the odds?
They are terrified. The passengers are getting infected one after another. Watch how the story unfolds on Netflix.
6. It Comes at Night: Horror disaster Netflix pandemic movies
This movie released in 2017, this movie is mystery/horror. This American movie was a blockbuster among audiences.
Two families are the final survivors on Earth. They share a home to seek safety from the outside evil. Life is in a post-apocalyptic world. Boring and dull is how their landscape is going to be for the time to come.
Soon, they find out; pure evil is on the inside. Both families live soon begin to crumble in front of their eyes. They feed on each other's emotions for survival. Who is the last man standing, watch to find out!
7. Ravenous: A zombie pandemic movies on Netflix
This movie is also a zombie movie. The Canadian film is a horror movie full of twists and turns. A dark comedy is what this movie is all about- we warned you. Ravenous turned out to be blockbuster amongst audiences.
Be prepared to live the thrill in intervals. Captain John is the protagonist of the story. He has a new service location for his shock. The actor doubts the new company over time that he's keeping. He is doubtful at first, but soon his worst fears come true.
The movie also references cannibalism. Hence, it's for mature audiences only, and parental guidance advised.
8. Season of the Witch: Mystery pandemic movies on Netflix
By the name, this movie is what it seems to be. The film is around the Medieval times. It is a different concept amongst other pandemic movies we have mentioned so far.
The movie is a suspense/thriller. Behmen is a crusader in the story. He is traveling with soldiers to an unknown location.On his journeys, he discovers some dangerous women. These women are witches- or are they? These a lot on hold for discovery for the actor. He struggles and fails multiple times until he defeats the ultimate evil.
Nicolas Cage stars in the movie. He delivers well you expect him to.
9.. Cargo: Adventure pandemic movies on Netflix
Andy, the protagonists, has had it with the pandemic. He is not thinking about himself. He wants to save others.
The movie based in Australia is home to a virus spread. Andy is unaware of it. He is on an expedition with his daughter. They tirelessly scale mountains and take treks around dense forests. The sounds of nature are prevalent throughout the movie.
They are looking for a place to call home. Now, they keep searching while struggling with the virus. Struggles continue to be on the rise. They're losing time as they keep hunting. The narration follows the audience hooked.
10. 93 days: Documentary pandemic movies on Netflix
This movie is about a real outbreak from history. It was based on the Ebola outbreak in Nigeria a couple a years ago. The film '93 days' is our last recommendation in the pandemic movies list. It discusses the shortcomings in preparations by the government and general masses.
The city of Lagos is home to 93 million people. Healthcare officials are looking for a cure. It is a story of how Ebola must end.
The movie shows a liberal American collapsing. Only then the lawyers realize that things are getting serious. They take on a mission to save humanity, as we know of today.
Watch these pandemic movies and pass your time. We hope you will enjoy watching our selected pandemic movies on Netflix. Share these with your friends and watch these pandemic movies with them! Enjoy! And, keep coming back for more technology or general updates of the world.