One of the best things to relax and appreciate is music. Since ancient times, people have performed music as an art form. Music comes in countless forms and styles, and singing the lyrics along with the music unquestionably improves the experience.
Lyrics apps are a practical method to avoid spending time searching the internet while still having the option on your phone. There are a lot of music lyrics apps for Android and iPhone users that will get the job done and include a variety of bonuses. However, given the abundance of these programs, it's helpful to comprehend each one's function. Here we curated a list of the top 8 best lyrics apps for iPhone and Android.
List of 8 Best Lyrics Apps For Android And iPhone
1. Musixmatch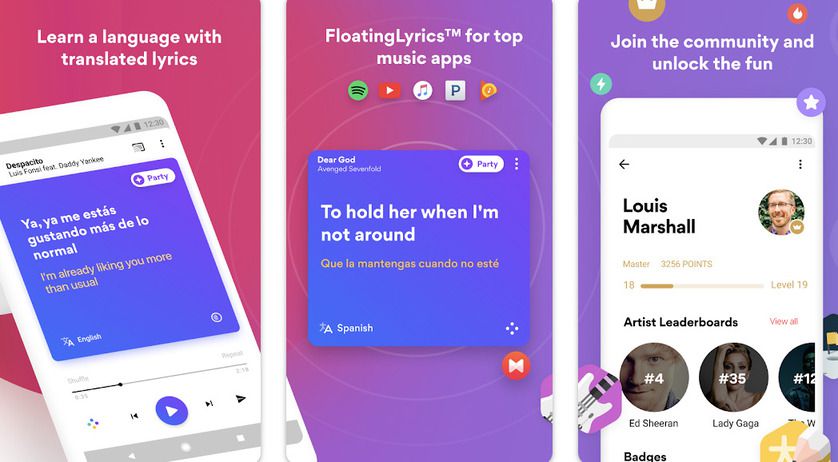 Musixmatch is one of the best lyrics apps which has the largest collection of song lyrics library. The collaboration between Spotify and the app has long since ended. The app automatically syncs the song lyrics for Spotify, SoundCloud, Youtube, and many more apps.
However, it may use the notification bar to track what is playing on your phone and then display the song lyrics from there. As a result, it functions flawlessly with any program for offline music listening (or online).


2. Shazam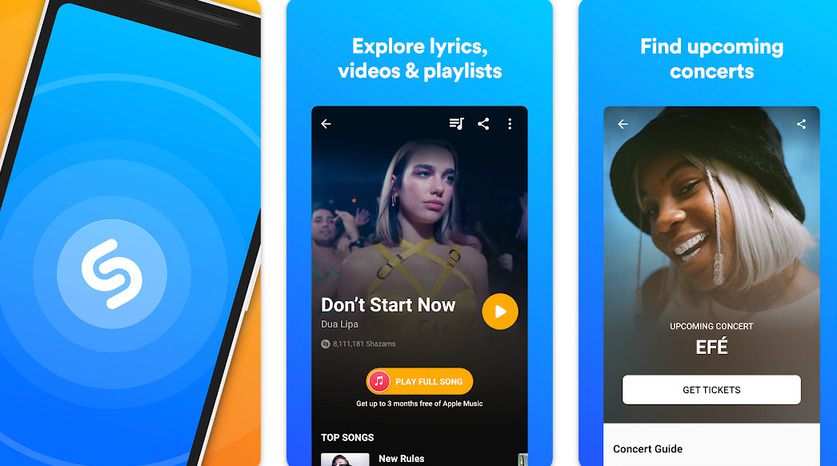 Shazam is a fairly well-known music lyrics app among music enthusiasts and has the ability to add lyrics to the music that is now playing on your preferred music player. The app can easily identify the song lyrics, artists, and other information in seconds.
3. SoundHound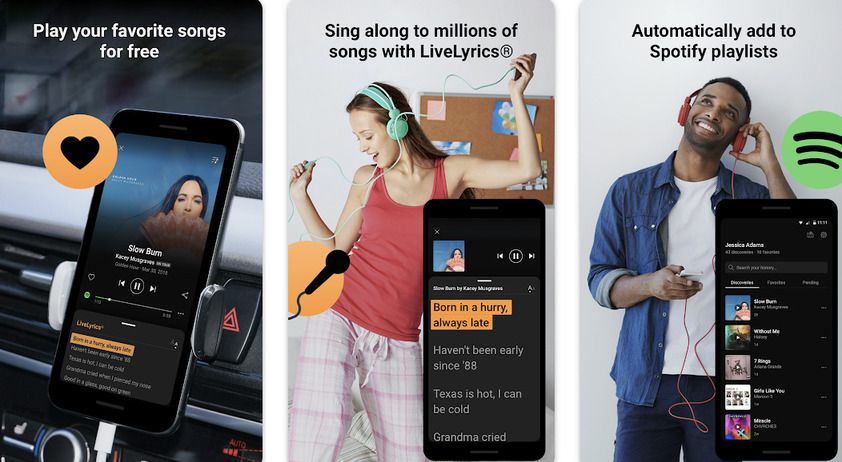 SoundHound displays both whole songs and videos with real-time lyrics, making it simple to recognize any song that is playing in the background. The fact that this software keeps all the music and songs you listen to in your history and syncs it with a custom Music Map allows you to keep track of when and where you first heard any given song.
SoundHound comes with an inbuilt voice command feature that enables you to interact with the app via voice commands. Just like Siri, this app listens to "Hey SoundHound". Also, the app has a feature to identify the music playing around you. You just need to hit a big orange button and the app will tell you the exact song. Overall SoundHound is the best app for song lyrics which is available on both Android and iPhone devices.


The app also permits you to recognize whatever music is playing nearby, much as SoundHound does. It displays song lyrics for any music you're listening to, whether it's on your device or a streaming service.


4. QuickLyric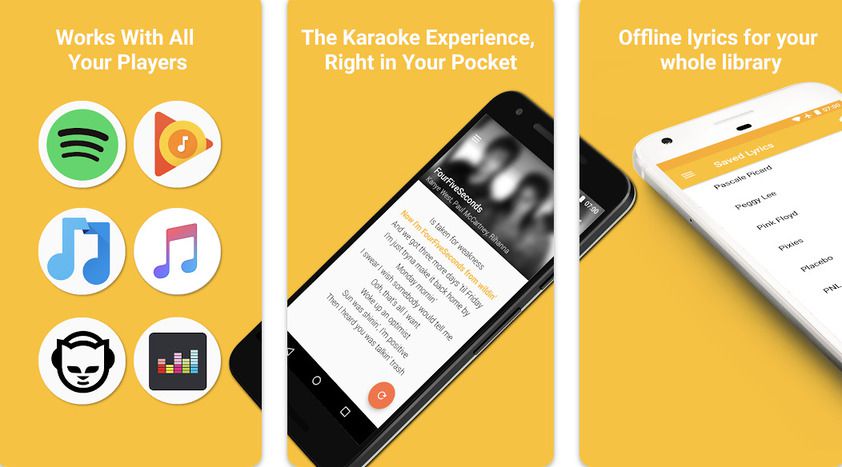 If you enjoy listening to music offline then this app is the best suited for your phone to find the song lyrics offline. QuickLyric is a fantastic alternative that allows users to have complete access to the music lyrics library while offline which makes it one of the best lyrics apps. For karaoke fans, it also provides complete support for synched lyrics!
You can continue doing whatever you were doing while seeing the lyrics because they are floating on your screen. Finally, it provides complete compatibility with the majority of well-known music streaming platforms like Google Play Music, YouTube, Apple Music, Napster, and many others.

5. Genious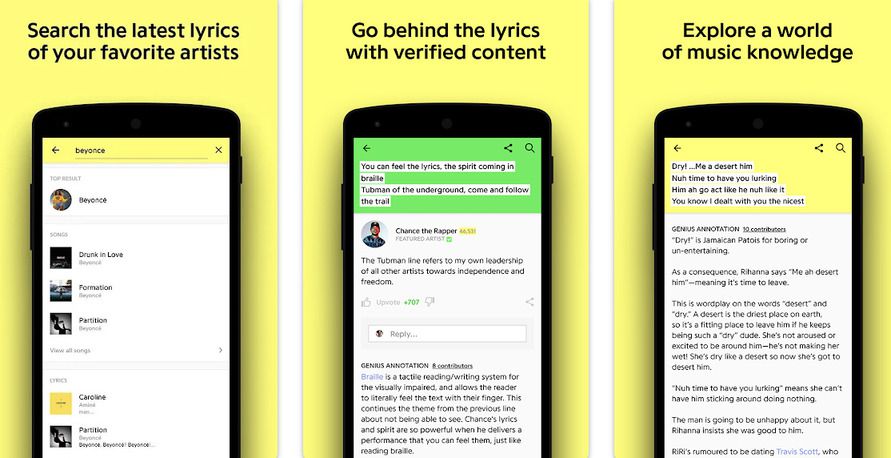 Over 1.7 million song lyrics are reportedly available in Genius' library. The actual lyrics of this app, however, are less of a draw than the fact that it also offers commentaries on the songs.
These annotations examine the lyrics' deeper meaning, frequently drawing on interviews with the creators and another thorough study. Even some musicians give authentic commentaries for their own tunes. Genius can now identify songs that are currently playing on your phone from other apps and display the music lyrics for them.


6. Lyrics Mania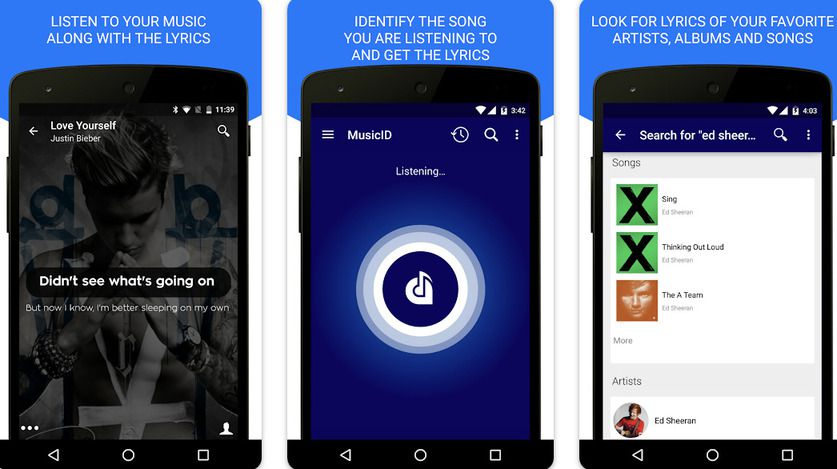 Lyrics Mania comes with a tonne of options, including the ability to display the lyrics of the songs being played on any music-playing app. Its extensive display of artist information is among its best features.
With this app, you can do a number of things, such as search by lyric, find out what music is playing, add text to images of the song, modify how the lyrics are shown, and much more. Also, the app has an inbuilt music player as well so you can enjoy your favorite music with lyrics in one place.


7. Lyrics Library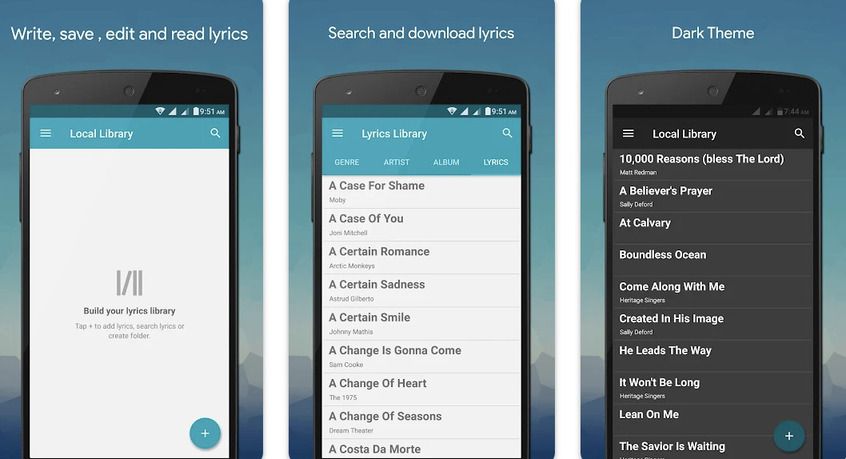 The Lyrics Library app offers a large collection of music lyrics and the ability to write, edit, and save your own lyrics. You can post your lyrics or overlay chords on them. You may also store backups of your lyrics and organize them into folders. In essence, Lyrics Library serves as your go-to resource for all things lyric-related.


8. ALSong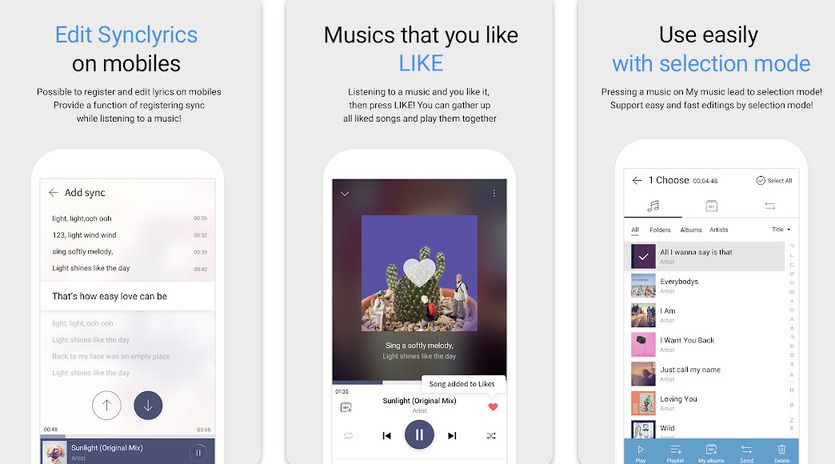 ALSong is not just the best app for music lyrics but also a powerful music player which support lots of file formats and sync their lyrics in real-time. The app has more than 7 million song lyrics available.
The first time you play a song, it immediately syncs and saves the words; after that, it may sync the lyrics without the internet for 30 days. You can register a new set of lyrics for the song or amend existing lyrics if you think there is a mistake.

Conclusion
Knowing the lyrics to your favorite song well makes singing along more enjoyable. And if you are in the mood to jam to some music, whether it be during family gatherings or any other special occasion. Therefore, we have selected a few of the best music lyrics apps that you will adore making sure that discovering lyrics is not a time-consuming task for you. Just choose the right app for music lyrics from the list as per your requirements and feel the music.