We all know that pictures and visual representations are more effective than mere words and texts, as they help us to understand concepts easily and remain in our minds for comparatively a longer period, and the quote "A picture is worth a thousand words" justifies it. Since most people nowadays have access to computers and smartphones, screenshotting is done widely and has resulted in the development of new screenshot software with enhanced features.
The screenshot or screen-capturing software caters to varied usability. One can use them to share information, take pics, make tutorials and instructional videos,create documents, and many more. In this article, we have listed the 10 best screenshot tools for Windows with their respective features so that you pick the best one according to your needs.
List Of 10 Best Screenshot Tools for Windows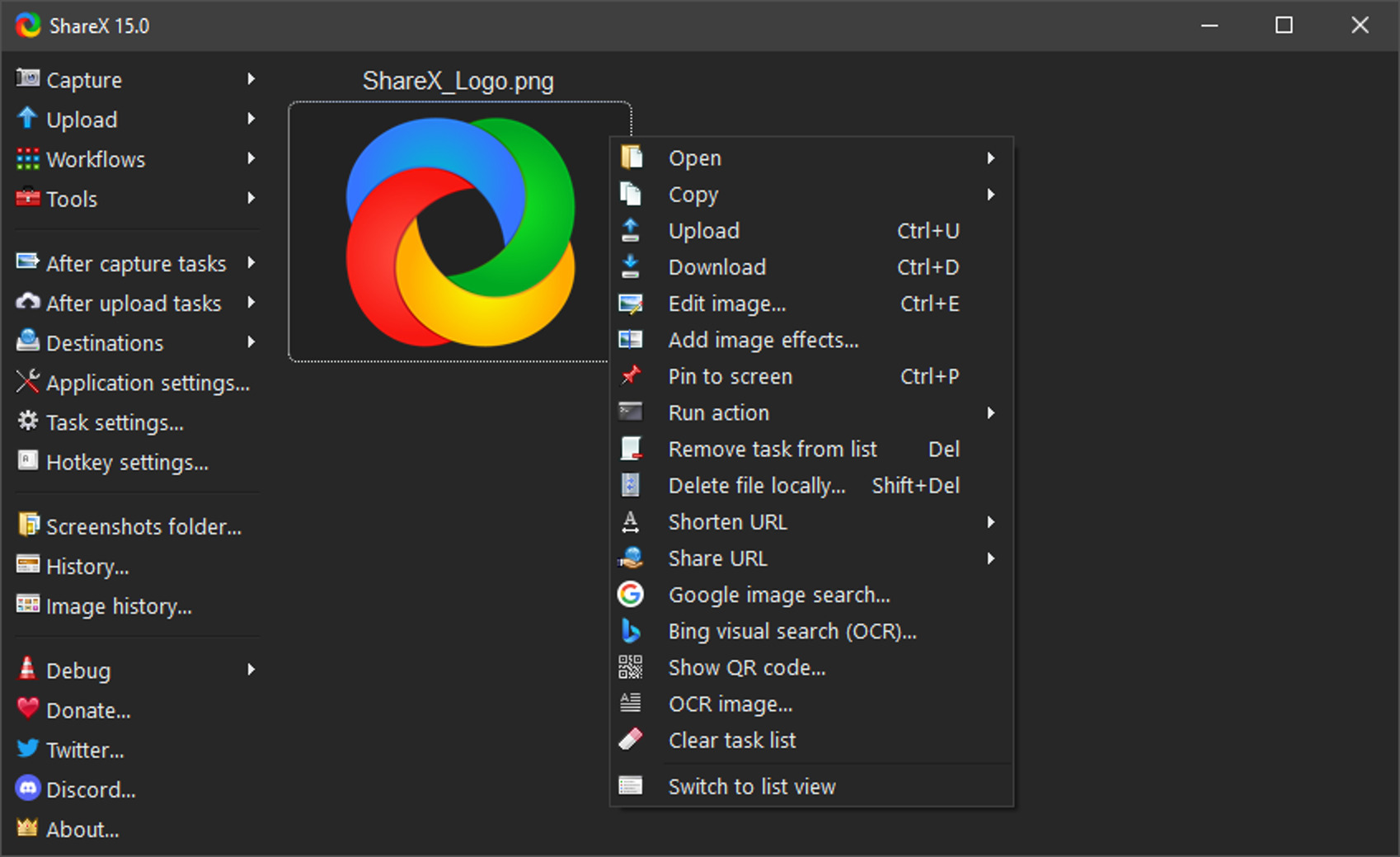 ShareX is a great open-source screen capture, file-sharing, and productivity tool that is completely free to download with zero ads. Apart from that there is plenty of reasons to choose this software. It can take different types of screenshots, record screen, has a customizable workflow, and a wide range of tools that includes a color picker, image editor, image effect, image combiner, video converter, OCR, DNS changer, and many more. You can take screenshots, edit them, and share or upload them on various sites directly from the app. There are two types of settings available in ShareX, task settings, and application settings. It has 6 different customizable apps theme as well to suit your taste.
Features:
The portable version is available

Customizable workflow system

Widerange productivity of tools

Customizable hotkeys

Video recorder and converter

Various screenshotting modes

Task and application settings

Several uploading/sharing methods and platforms

6 different customizable themes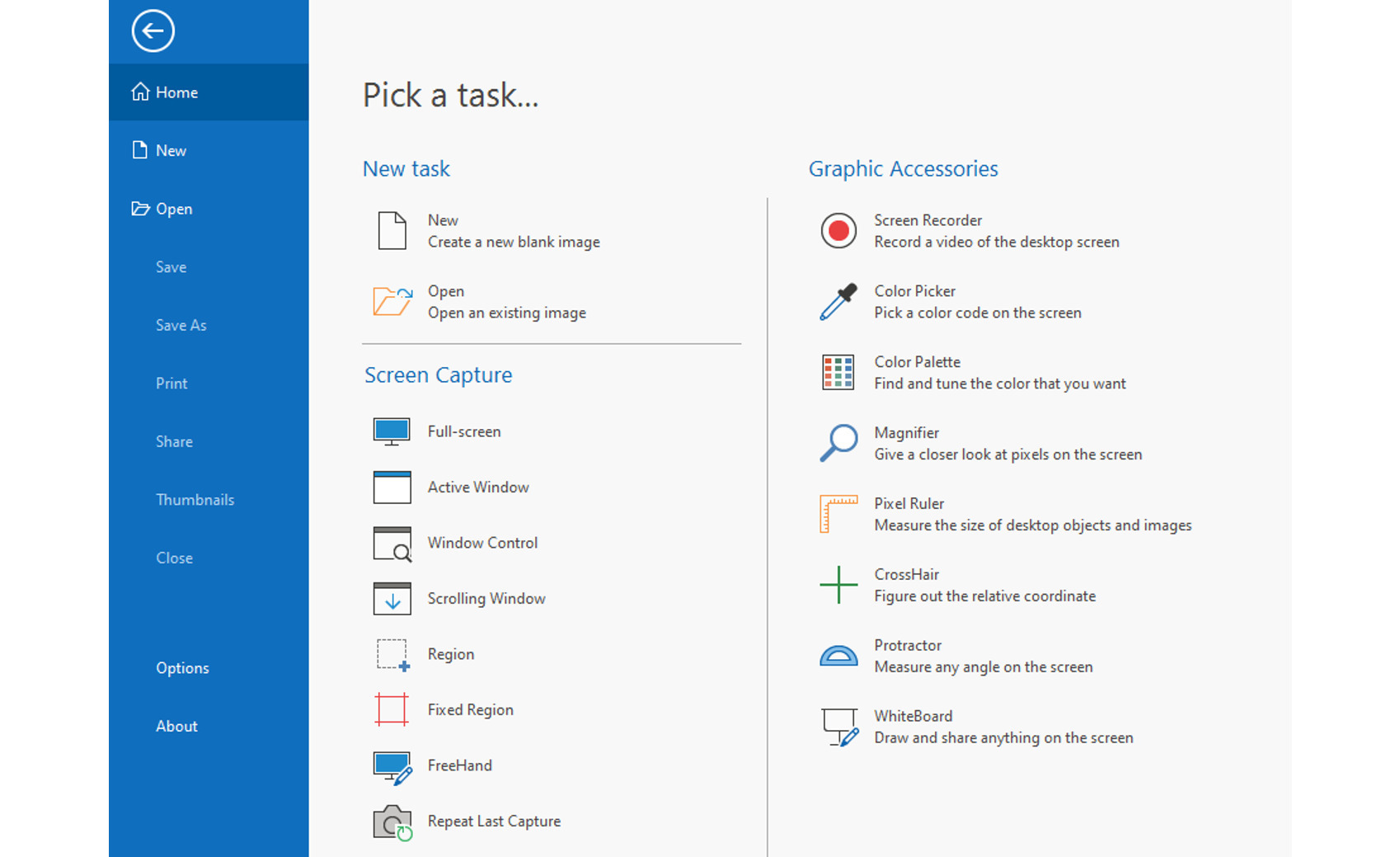 PicPick is one of the best screenshot software for Windows that allows you to capture screenshots, edit images, and perform other related tasks. Its UI is amazing and very similar to MS Word. This one software can do the work of both the Snipping tool and Windows Paint. It got a wide variety of features like a magnifier, ruler, color picker, image editor, etc., and supports different image formats. You get over 5 different modes of taking screenshots including scrolling screenshots. Apart from that it got over 20 image editing tools and allows you to save, share, or send your images over different platforms.
Features:
Severalmodes of capturingscreenshots

Take screenshots using the shortcut key

Customizable settings

Supports different image formats

Light and dark mode

Variety of graphic accessories like pixel ruler, color picker, color palette, etc

Save, share, and send images over different platforms

Frames, watermarks, mosaics, and other image-enhancing effects

Over 20 image editing tools with ribbon-style menu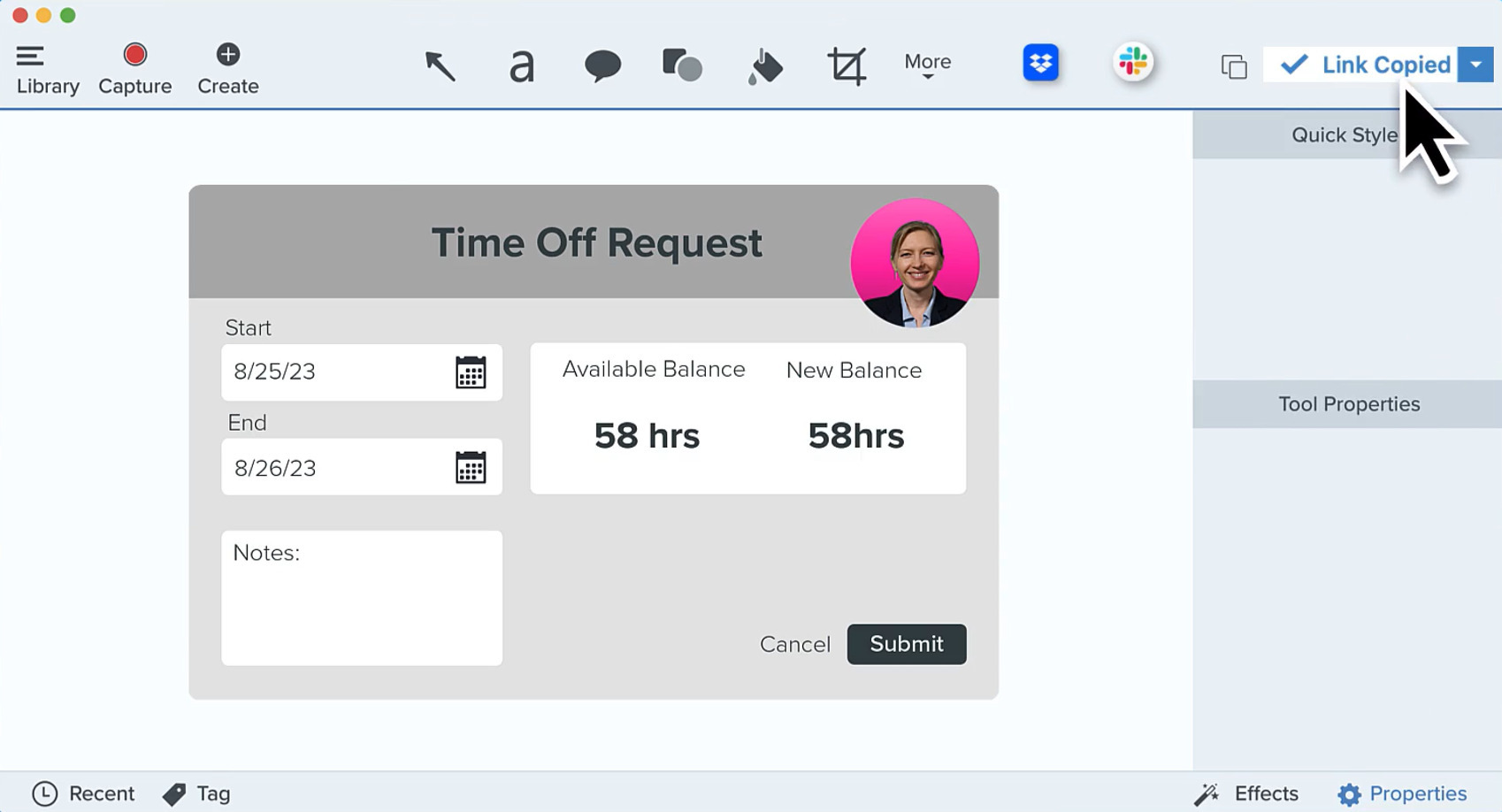 Snagit is a powerful and premium all-in-one screen-capturing software that can be extremely useful for making tutorials and how-to videos. You can take various types of screenshots including scrolling screenshots, edit them, annotate them, share them and extract texts from them and paste them into your documents. However, the major functionalities of Snagit lie with its screen recorder. It has premade templates that help you create tutorial videos and those videos can easily be edited later from the app itself. You caneven instruct and drawover several screenshots andconvert them in form of video or GIF. You can share your edits over different apps as well as upload them onto the cloud.
Features:
Various screenshot modes

feature loaded screen recorder

Premade screen recording templates

Trim and edit your captures

Grab texts from images

Draw on screen while recording

Annotations and step tool

Create videos from images

View and edit your captures from the cloud

Aiseesoft Screen Recorder is a software program that allows you to record your computer screen, games, webcam, and audio. It is designed for users who need to create instructional videos, record gameplay, or capture streaming videos. With Aiseesoft Screen Recorder, you can easily capture any area of your screen and add annotations, such as text, arrows, and shapes. You can capture your best gameplay events without quality loss and edit, compress, merge, and convert them. This software is compatible with different file formats and supports hotkeys for one-click snapshots and recording.
Features:
High-quality game recording

Record webcam and voice

Fullscreen and partial snapshot

Edit, compress, merge, trim, and convert videos

Useful for making video tutorials

Customizable hotkeys and other settings

Supports different video formats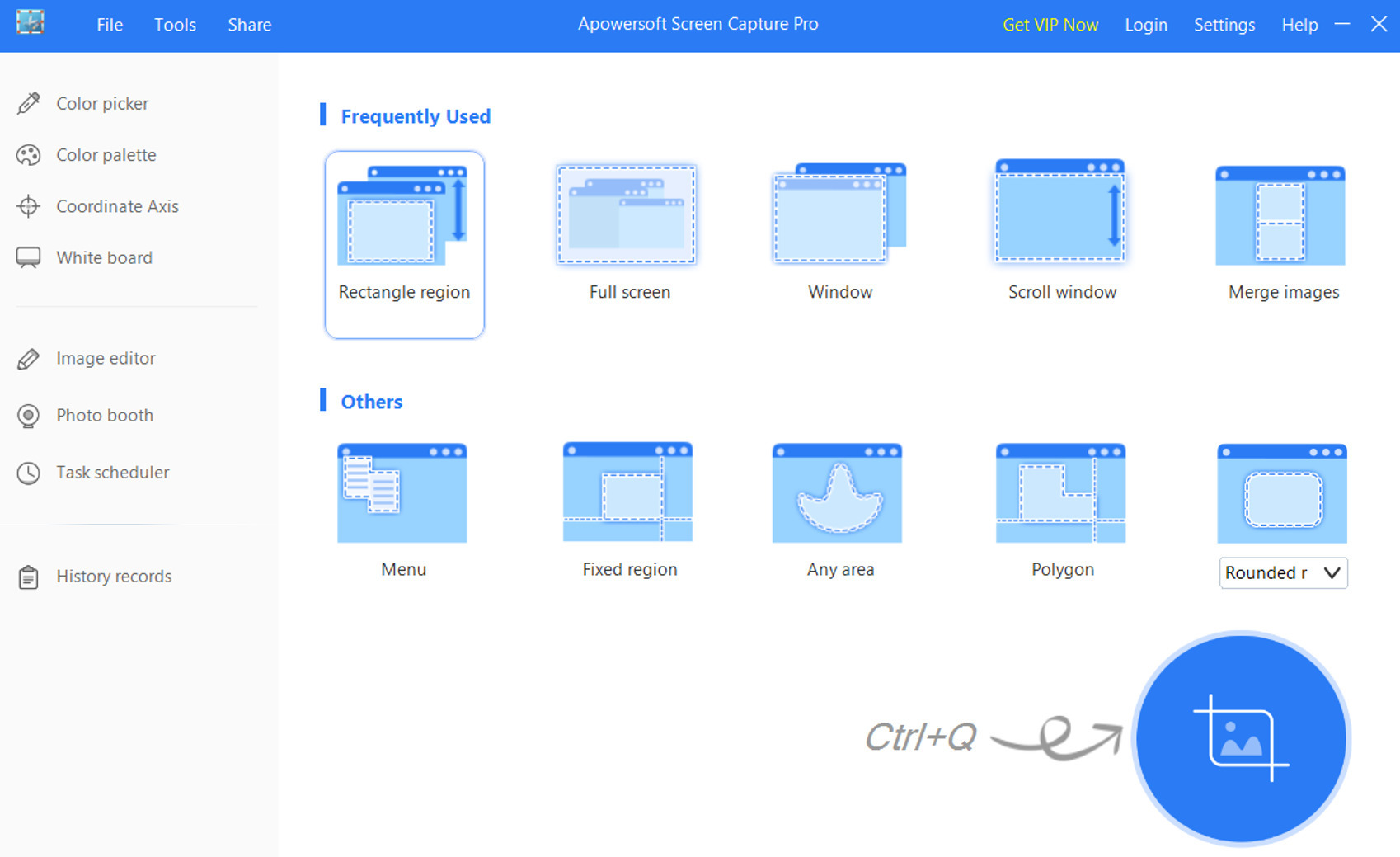 Apowersoft's Screen Capture is an easy-to-use screenshot tool with an appealing user interface. The app allows you to take several different types of screenshots as well as record screens using hotkeys which can be changed from settings. You can set the format and quality of images and videos and use a task scheduler to capture your screen automatically. Smart windows detection helps you to capture specific windows and the image editor allows you to customize your screenshots where you can add several effects, texts, shapes, resize, rotate, and do much more.
Features:
Lightweight

Appealing user interface

Smart windows detection

Several screenshot modes

Image Editor

Task scheduler and photo booth

Color picker and color palette

Customizable hotkeys and other settings

Share your images on different platforms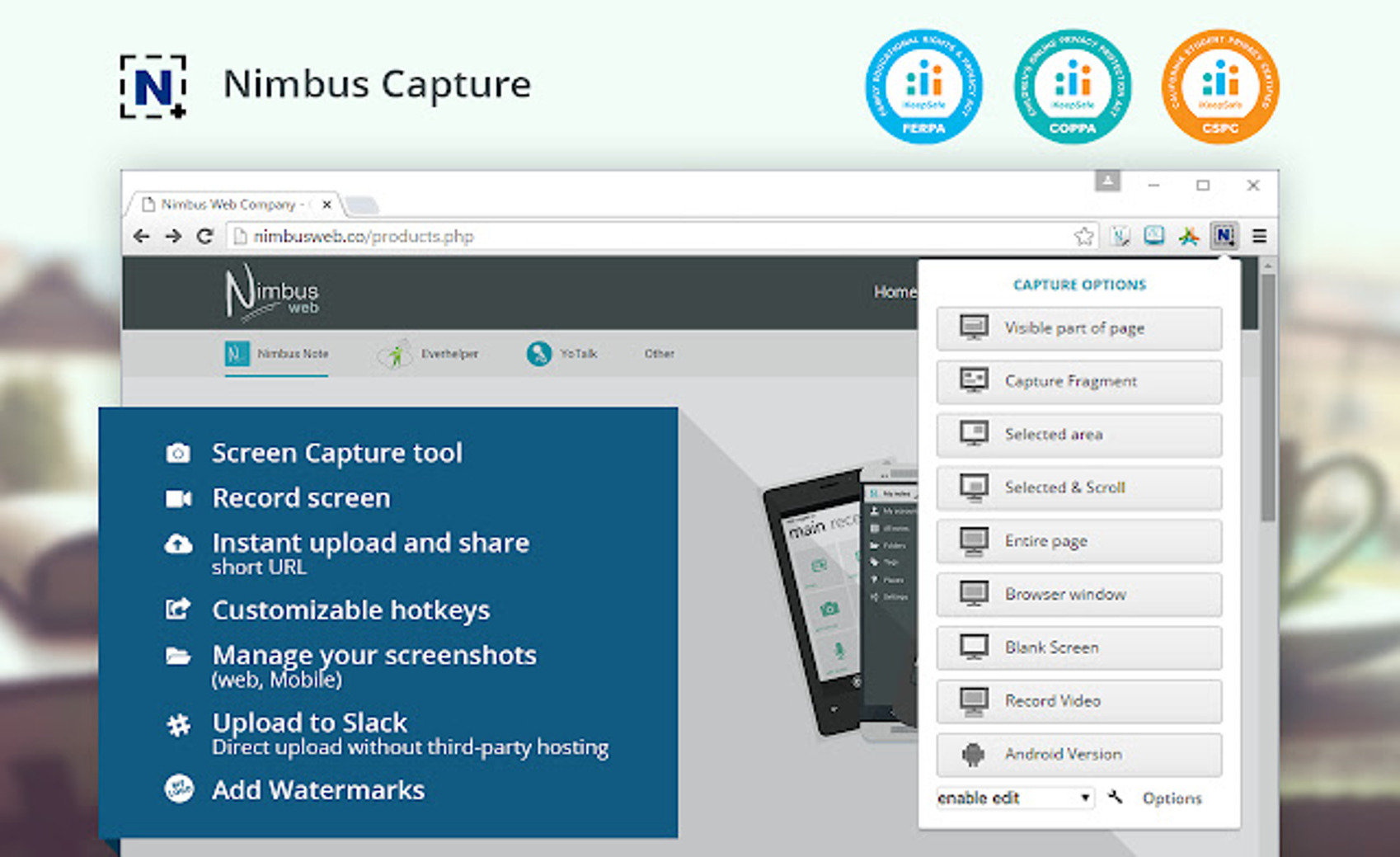 Nimbus Capture isanother powerful screenshot tool for Windows.It is available both as an application and browser extension for Google Chrome, Firefox, and Microsoft Edge. With Nimbus, you can take screenshots, record screens, add annotations, shapes, and texts and edit them in any way you want. You can easily create instructional/tutorial videos by recording your webcam, audio, and screen. You will be able to trim it, crop it, and add watermarks right after. Upload your captures on Youtube, GDrive, Slack, and Dropbox and share them with one link. Nimbus capture can be useful for your business as well as it got an easy uploading feature to your corporate cloud, branded links and logos, and many more.
Features:
Browser extension available

Share your captures with just one link

Fullscreen and partial snapshot

image editor

Useful for making video tutorials

Customizable hotkeys and other settings

Edit the video right after recording

Suitable for businesses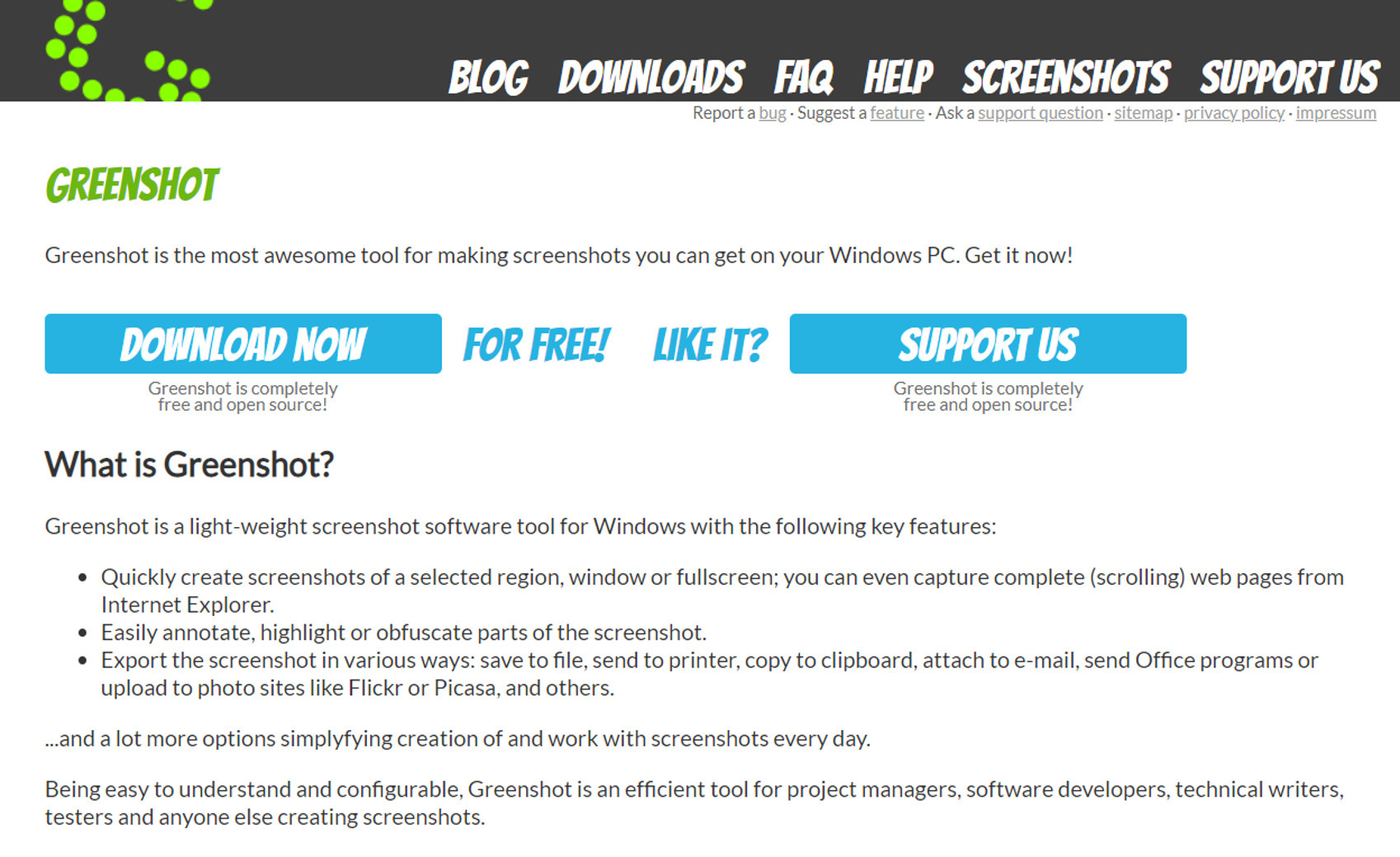 Greenshot is a free and open-source software tool designed for Windows users to capture and edit screenshots. It offers various capture options, including full-screen, window, and region capture. It's a minimalistic software that operates from the taskbar. However, it comesvarious with built-in editing tools such as highlighting, cropping, resizing, rotating, and many more. You can apply obfuscation, effects, speech bubbles, various types of shapes and borders, and text boxes to your image. This tool supports saving screenshots in multiple file formats and has its own format which is named .greenshot. It allowsyou to export your image to different MS Office applications directly from the app and also to uploadyour screenshots on Imgur. Overall, Greenshot is a user-friendly and efficient tool for taking and editing screenshots.
Features:
Lightweight

Operates from taskbar

Various screenshot modes

Take screenshots using the shortcut key

Supports several image formats

Customizable settings and hotkeys

Crop, rotate, resize, and adjust the pixel size of your image

Obfuscation, effects, shapes, text boxes, and other editing tools

Export and share your images on various platforms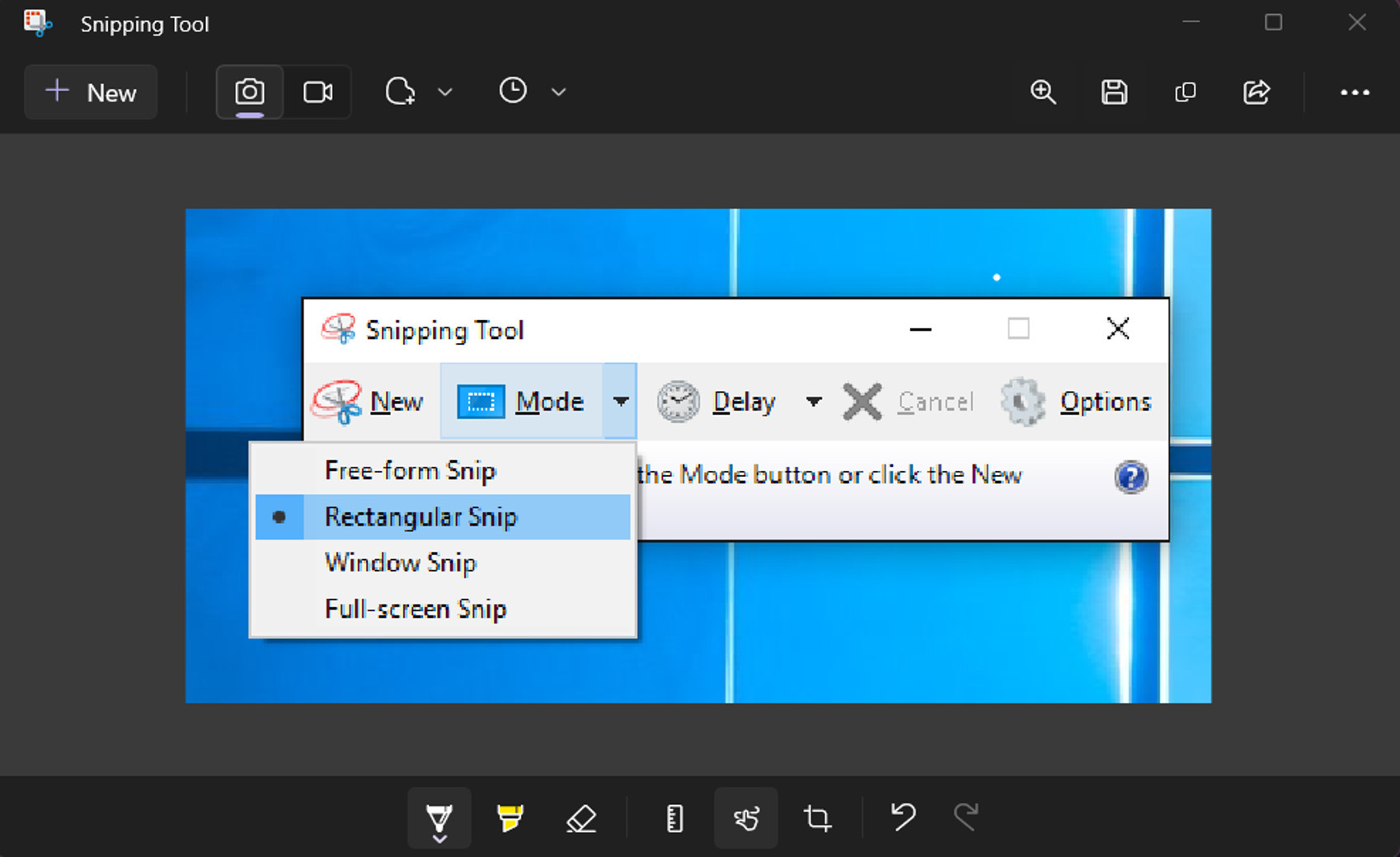 If you need a screenshot tool for general purposes and don't want to download additional software for that, then Snipping Tool can be the best option for you. It comes pre-installed on all versions of Windows and is one of the best examples of Windows utility tools. The earlier Windows had a classic version of it with limited features, but in Windows 10 this tool was renamed Snip & Sketch and additional features were added to it. Then in Windows 11 the Snip & Sketch was renamed to the original one but the UI and functions remained the same. Snipping Tool allows you to take different screenshots in 4 different modes both from the app and by using a shortcut key which is Windows logo+Shift+S. You get several editing options like cropping,highlighting, etc, and a delayed snipping feature. not only this, but you can also record your screen with Snipping Tool.
Features:
Comes preinstalled on Windows

Built-in screen recorder

Take screenshots using the shortcut key

Four different screenshot modes

Light and dark theme

Supports delayed screenshots with 3 different timer

Highlighter, pen, eraser, cropper, and other editing tools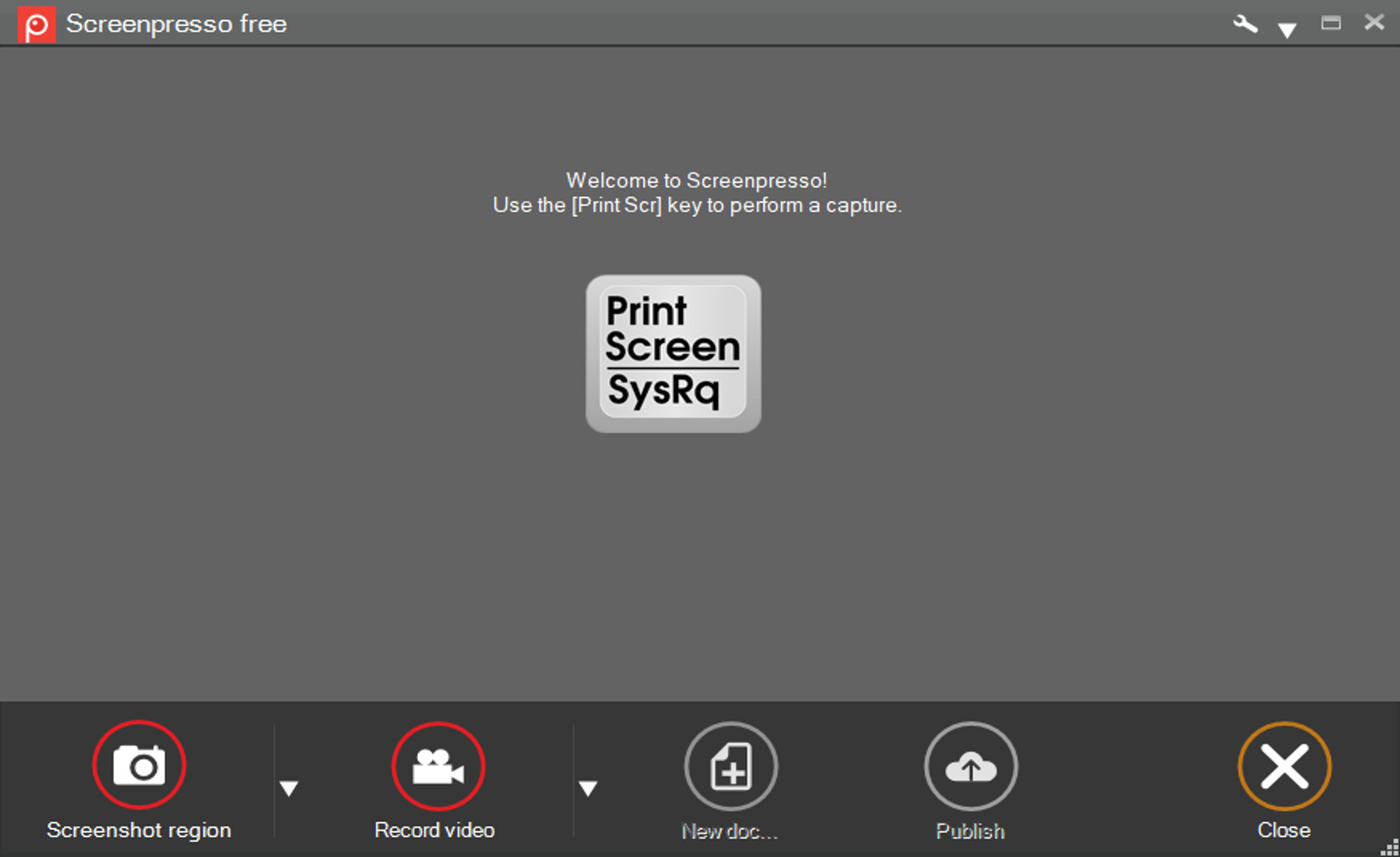 Screenpresso is a simple screenshot and screen recording software that comes with built-in sharing options to share your captures on various platforms and an image editor where you can add annotations, shapes, borders, highlight a part, resize, rote, and crop your images. You can take delayed, scrolling, and other types of screenshots using the shortcut key which can be edited in settings. Along with that, itallows you to adjust the image and video quality, format, and other settings.
Features:
Simple and easy to use

Take various types of screenshots

In-built image editor

In-built sharing options

Customizable hotkeys and other settings

Color picker and OCR

Document generator

Available in 22 languages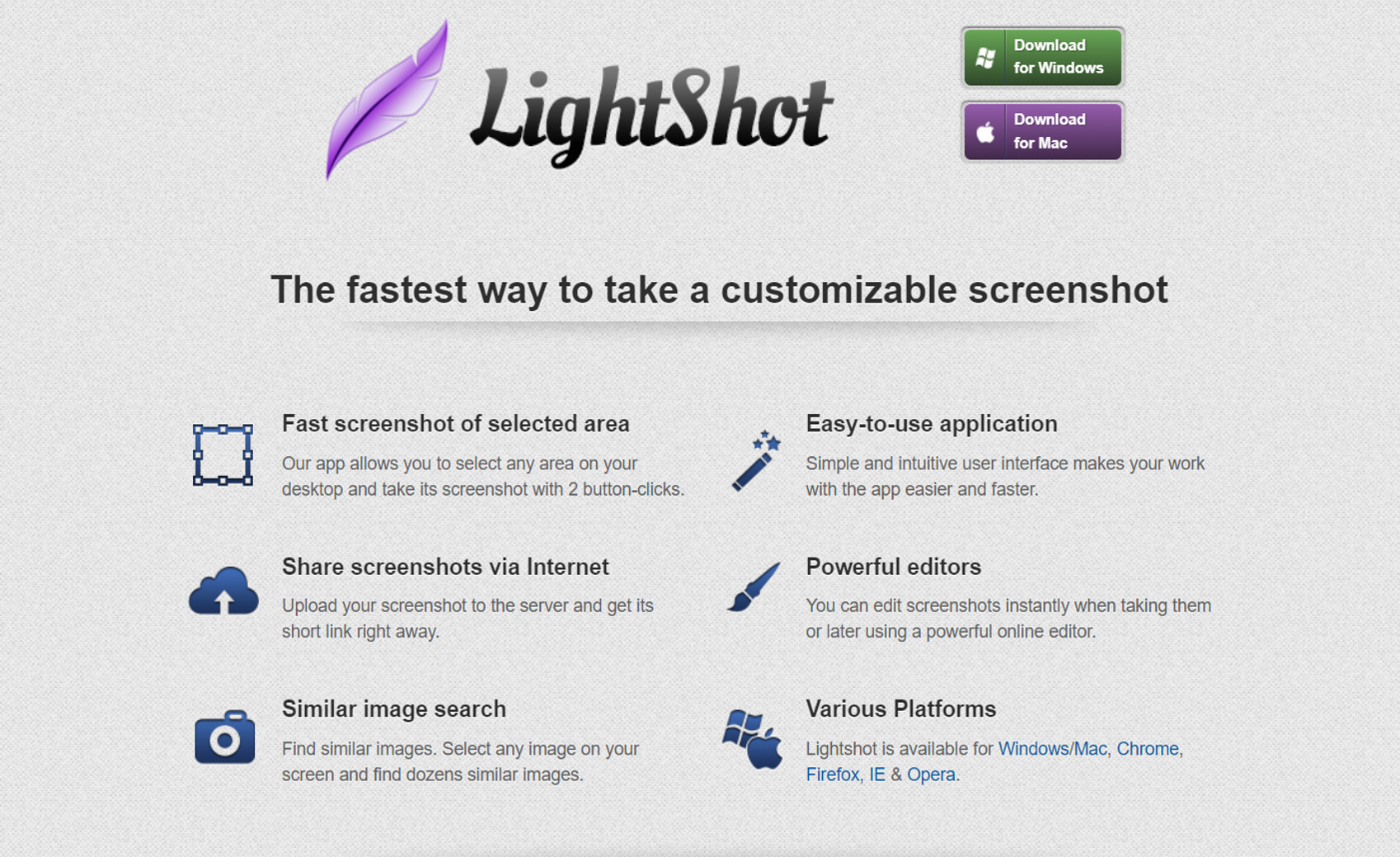 As the name suggests, LightShot is a simple, lightweight screenshot tool that operates from a taskbar and allows you to take partial and fullscreen screenshots with ease. It has a minimal image editing tool that lets you add text, shapes, and arrows of different colors instantly after your capture an area of your screen. You can directly upload, share, search, print, copy, and save yourcaptures with Lightshot. It's completely free to download and available on different operating systems including Windows.
Features:
Lightweight and easy to use

Use the PrntScr button to activate

Take fullscreen or partial screenshots instantly

Search similar images from Google

Easy and instant image editing

Upload your captures over the internet

Available on various platforms