Top 10 image optimization tools for image compression
Feb 20, 2018
6008
Komal Rangoonwala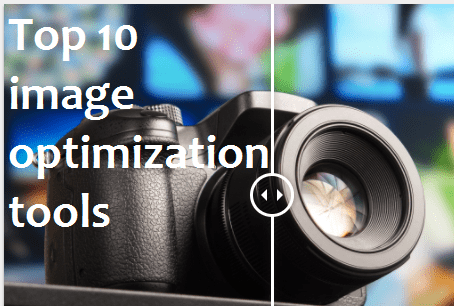 Low disk space? Need to optimize? Here is the list of top 10 Image optimization tools that will reduce the size of your images without affecting the quality of it. As you know High-quality images are large in size and most of the times when uploading an image on the web or sending it via email, we need to make the image compact. So try these simple Image optimization to make your image compact.
Image compression can be of two types: lossy and lossless.
lossy compression: In lossy compression, the size of the image file decreases, but the quality of the image degrades as well.

lossless compression: In lossless compression, as the name suggests, the size of the file decreases, and you keep the quality of the image fairly intact.
You can use lossy compression in raster images while you can use lossless in vector images. There are various image optimization tools that you can use and top 10 of them are as listed below!
1. Shortpixel

This is my favorite image optimization tool. I use it so frequently because of its simple UI and API. They optimize 50 images at a time. They also provide API support for optimizing the whole website images using Single click.  You can optimize number of images by uploading its website but to use its API service you need to pay some amount of money.
Try it for Free
2. Optimizilla.com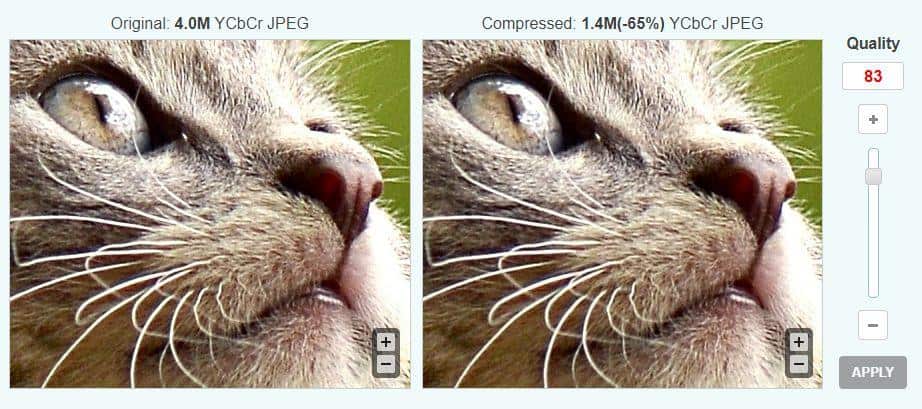 Now, this is a free online image optimization tool. It compresses your pictures and you can upload maximum 20 image files at a time. So the size of the compressed file depends on the quality you wish for. If you increase the quality, the size of the compressed file will be nearly same as the original file. And lesser the quality, lessen the size of the compressed file. You can see the above image, at an 83% quality, we have compressed a considerable amount of size.
Try it for Free
3. Microsoft Office Picture Manager
So we have to admit, we cannot let this list go by without this basic image optimization facility. Everyone using Windows and Microsoft Office knows about this, and if you don't then no worries, it's never too late. This MS-Office in-built facility provides some of the basic image optimization tools in its "Edit Pictures" option, like, Resize, Compression, Brightness, and contrast, Color, Crop, Rotate and Flip, AutoCorrect and more. So its really basic, but it definitely does the job.
4. Imagesmaller.com
This online image compression tool uses an image quality factor of 75 and let me tell you, you can barely spot a difference in the compressed image and original image. It is an extremely good tool for image compression as it keeps the quality of the image intact.
Try it for Free
5. Image Recycle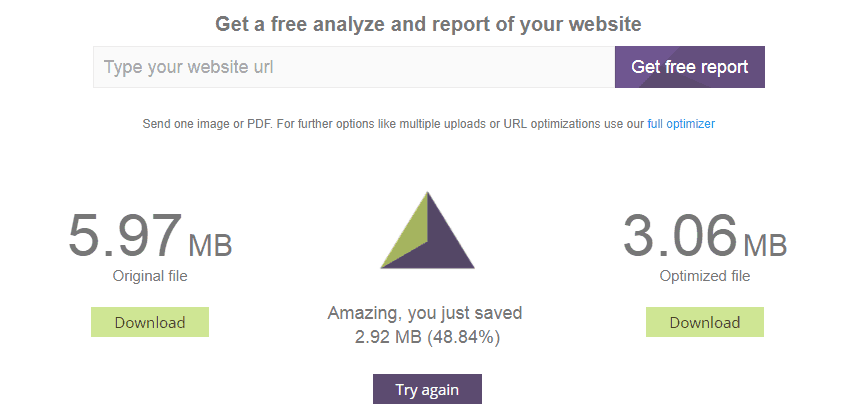 There is a remarkable reduction in the size of the compressed image but what's noteworthy is that compressed image does not lose the quality!
Try it for Free
6. Trimage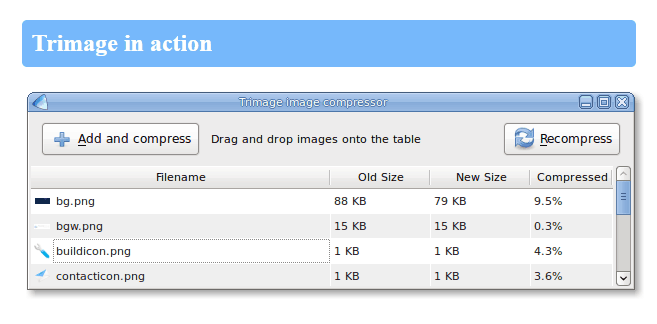 This tool allows you to only optimize JPG and PNG type of files. Moreover, it does lossless compression, so you can see there won't be much difference in the size of the compressed image.
Try it for Free
7. Gift Of Speed

You can only compress PNG files. You can compress up to 100 PNGs at a time. When you upload more than 2 PNGs, you can download compressed files in a .zip folder. And one interesting feature is that you can upload transparent images, and the compressed PNG will keep your transparency intact.
Try it for Free
8.JPEGmini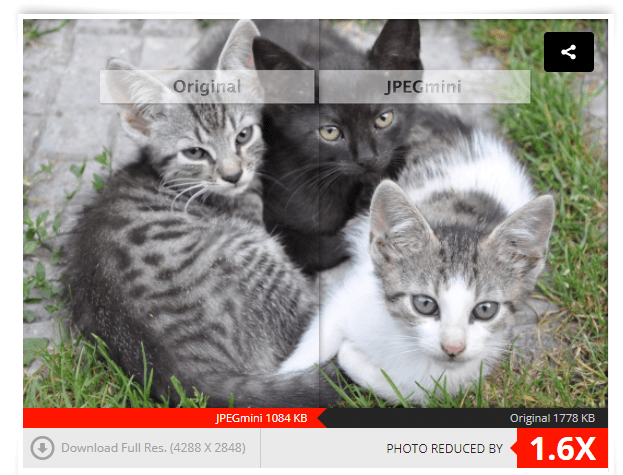 JPEGmini shrinks the image, reducing the size but still, it keeps the quality intact. You can see the before and after effects using the slider.
Try it for Free
9. Compressor.io
This tool supports JPEG, PNG, GIF and SVG formats. Moreover, you can choose to do either lossy or lossless(only for JPG and PNG) compression. And file size limit is 10 MB, hence it's good for high-quality photos.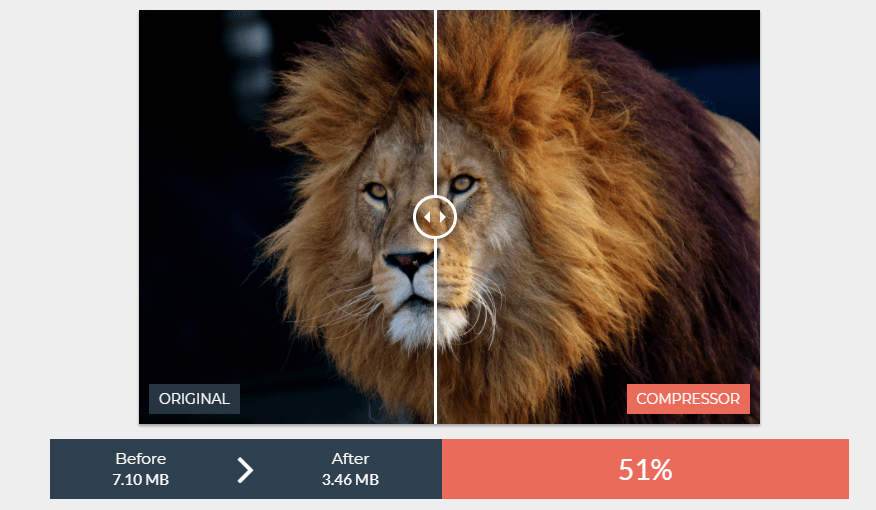 I tried compressing the above image using lossless compression, but there was no change in the image size. Hence, it didn't work for this image, it may work for other images or other formats.
Try it for Free
10.resize-photos.com
Here the first image is 2.3 MB while the edited, compressed image is 63 KB. If you see closely, you can see that the sharpness of image has been reduced drastically. While there is not much difference in color composition. Hence, it's a good tool where you do not want to zoom the image.
Try it for Free
Happy optimizing...
Was this article helpful?
Great!
Thanks for letting us know.
Please let us know what would make this better.
The information is confusing or wrong
This is not the information that I was looking for
Solution did not work
Too long
Other

Got it.
Thanks for letting us know.
Opps
Something went wrong. Please try again.