Top 5 Free Best Proxy Websites for Safe and Anonymouse Surfing
Jan 24, 2017
10667
Gulfam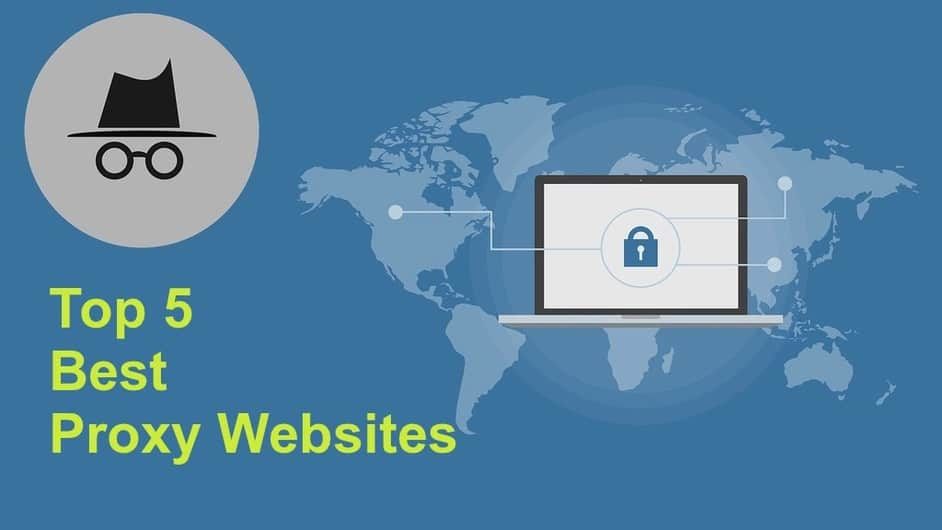 Want to surf the internet safely? Then Here is a list of Proxy Websites that provide you safe and secure browsing experience. The Internet is a place where you play movies, do important transactions and do lot more things. But when you do some important transactions then it may chance to steal your information by attacker or hackers. So you need to the surfing internet safely and securely to avoid this risk. Using proxy you can hide your information and browse the internet as an anonymously. Proxy server hides your public IP address and sends all your request from other IP address.
What is Proxy
Proxy is a server that acts between the source and the client computer for secure transmission of data. When you try to surf any website using proxy then proxy become intermediate between you and internet. Being an intermediate it receives every request from the client and then sends it to the server for secure browsing. Proxy server changes the client public IP address so that client can browse internet anonymously.
Benefits of Proxy
Browse the Internet safely and securely.

Access geo-block websites.

Faster the browsing experience.

Provide access to blocked content.
Now its time to talk about some Proxy websites which provides you proxy services. Remember use well popular proxy websites which is more than 3 years old.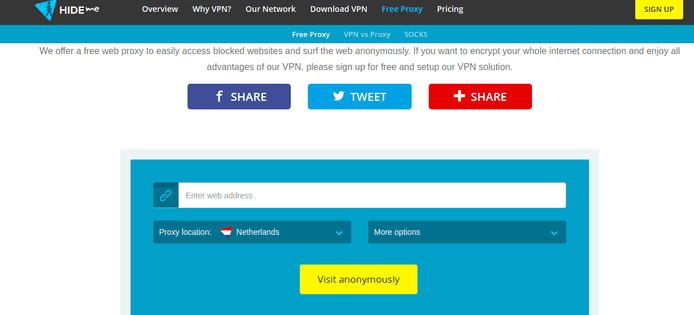 Hide.me is a very popular proxy website all over the world. It is a well-trusted proxy website by millions of users. Hide.me provide you anonymous browsing experience by hiding your public IP address so that you can surf internet securely. Hide.me is one of the older proxy websites among others so you can trust it and surf internet using Hide.me. It can provide free proxy as well as VPN.
Try it for Free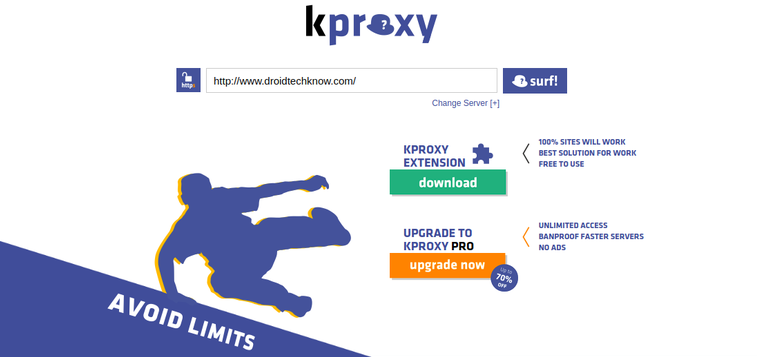 KProxy also provides the best experience for surfing websites anonymously. It is faster than HideMe proxy. KProxy is older one website which provides their proxy services since 2005. Due to older one you can trust it and browse the internet using Kproxy safely.
Try it for Free

ProxySite stand between your web and anyone who tried to sneak a peek at it. It provides Proxy services to all users to surf the internet anonymously. It is available as a free proxy and Premium version of VPN for strongly secure your information from stealing.
Try it for Free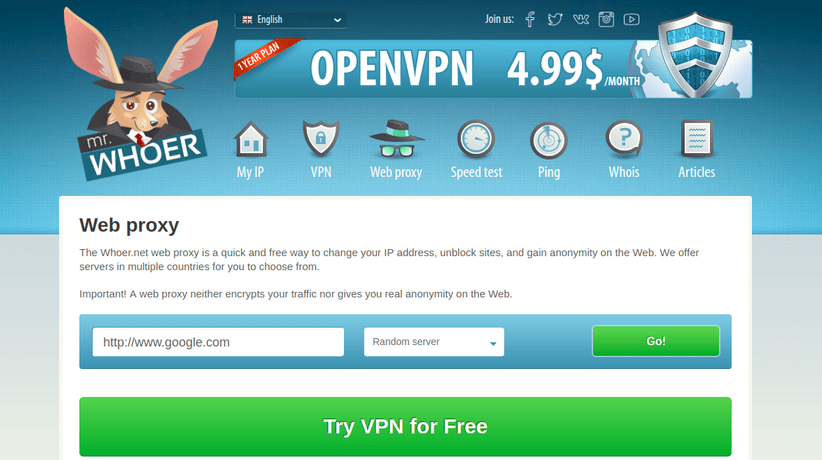 Whoer proxy is a fast, quick and free way to secure your information over the internet. It also an older one which provides anonymous browsing experience. Whoer proxy also provides some other services like MyIp, VPN, Speed test, Ping.
Try it for Free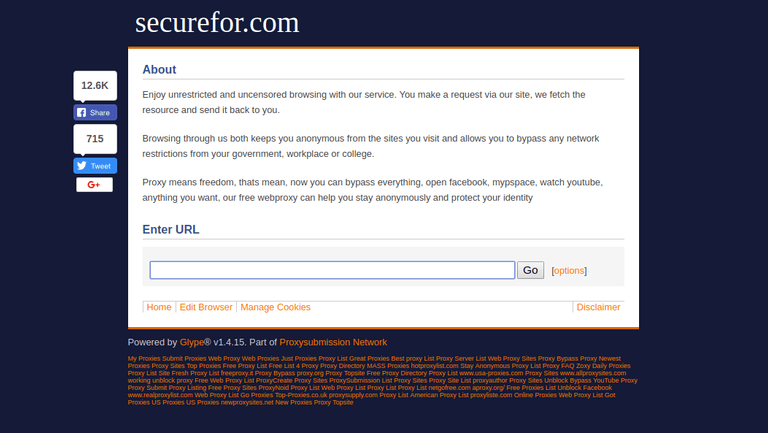 SecureFor is not much popular among Hide.Me, proxySite, KProxy but it is the one that I have used. It is very fast, safe and secure. It provides a great experience for surfing internet as an anonymous. SecureFor act as an intermediate between the client and web server.
Try it for Free
Happy surfing...
Was this article helpful?
Great!
Thanks for letting us know.
Please let us know what would make this better.
The information is confusing or wrong
This is not the information that I was looking for
Solution did not work
Too long
Other

Got it.
Thanks for letting us know.
Opps
Something went wrong. Please try again.
Top 10 photo editing apps in Android
Top 10 Video Editing Software for Windows