Unknown Sources vs. Trusted Sources on Android - Complete Guide
August 19, 2018
3672
Samridhi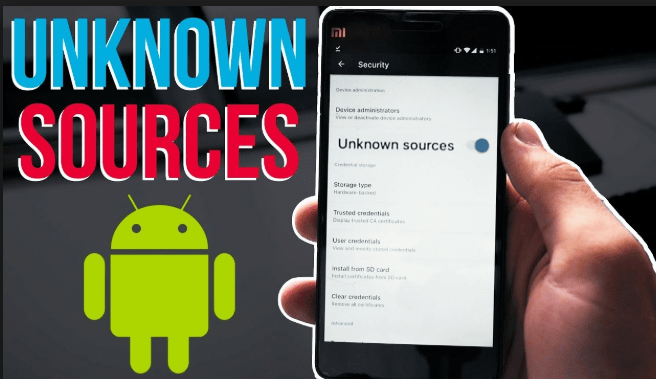 Do you trust your enemy? Obviously no. But ever wondered what potential harm a foe or an unknown source on the internet can make not only in real life but also in the vast android world. You must have encountered confusion or threat while accessing or downloading something from an unknown source. What's the difference between the trusted sources and the unknown sources? How can these sources harm your phone? What to do to safeguard against all these threats. Let's ponder over these questions and have a quick comparison of trusted vs. unknown sources.
What are the Unknown Sources?
Any Source that is not vetted by Google or any other recognized agency can be termed as unknown source. Any company that guarantees the quality, security and the performance of the services on their platforms is trusted and so is their store source.
Examples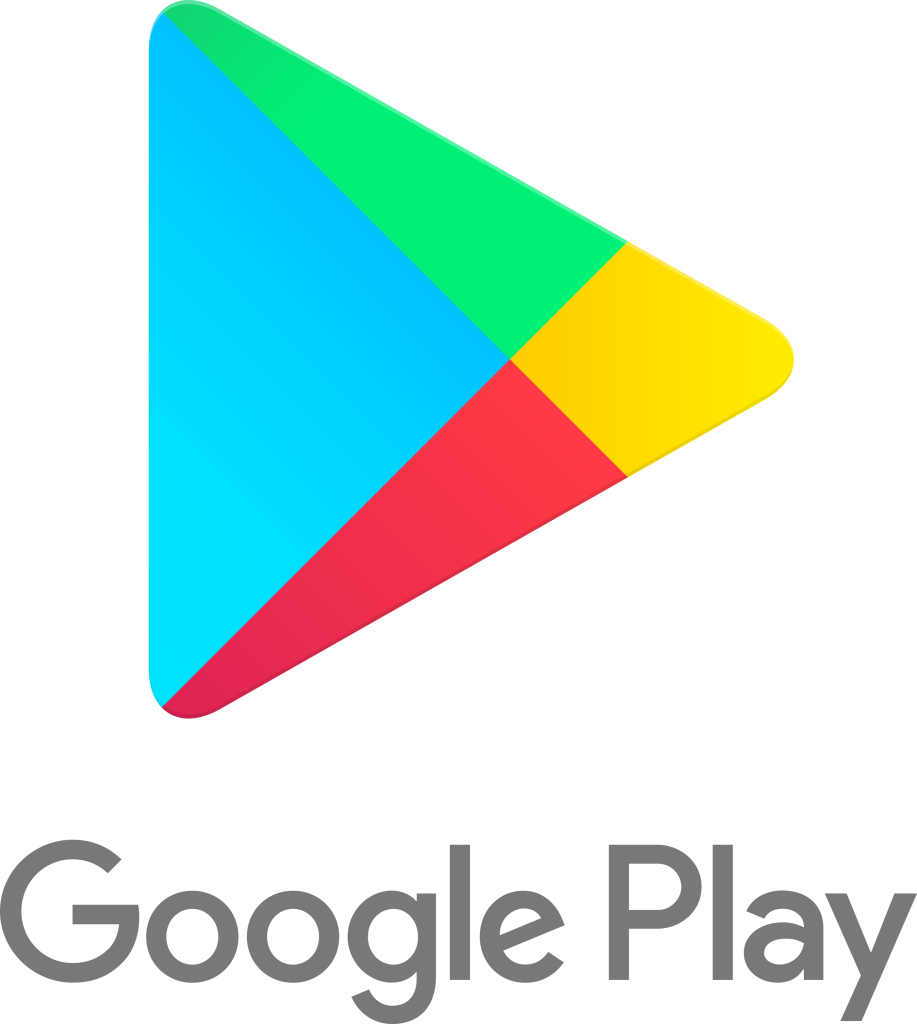 For instance, Google play is usually our first choice for downloading games or applications as Google says that you can trust Google Play and we ourselves trust Google. Amazon and Samsung are other companies which provide its users with a secure option to access their services, download things and do other kinds of stuff. Even today, all big and known companies are rolling off their own play stores to avail services.
But what if the stuff we are searching for isn't available on these trusted platforms or are paid? And the same service is available on unknown platforms but is not trusted!
Why Unknown Sources exist?
Google places some restrictions on ways developers can make money. When the developer refuses to accept all those restrictions they publish it on private platforms. Several big projects, beta apps, test apps or project apps are generally preferred to be hosted locally. And so these local launches are referred to as unknown by us.
Are Unknown sources bad?
No, all unknown sources are not insecure. Google still protects you from the potential threats associated with them. As unknown sources also contain projects and applications, no one will try to abuse the user by any means, because doing that will generate a negative feedback and a great fall. It is sometimes seen that viruses and Trojans are entered. But we still have Google with us that check each and every item we are fetching and taking our permissions explicitly for trusting that unknown source and carrying out the required tasks.
Setting to Allow Unknown Sources to access the Media
Before downloading stuff from unknown sources or allowing it to access your phone's media is all in your hand. Google has now made it possible to change the setting as and when required, to allow the access. Every time you attempt to download something from an unknown source, there is always a message asking for your permission. Before this one need to go in the settings and enable the option of an unknown source by which you allow the third party to access your media. This setting can be turned on/off whenever you want. It is recommended to put it on only during current working else the unknown sources can cause potential harm to you.
How to Change Settings for Allow Unknown Sources?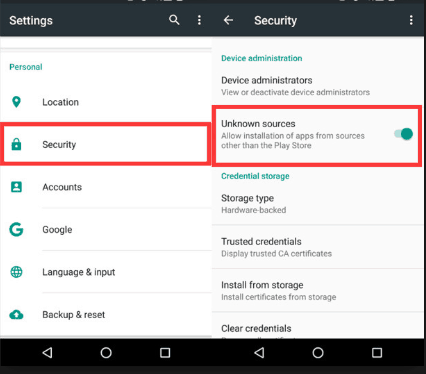 Unknown sources are not bad but enabling the setting for no good reason or leaving it on all the time makes them bad. At the very first attempt, while dealing with the unknown source, the user is prompted to proceed only if he/she trusts the source. Or sometimes one has made the changes in the settings. Follow the steps below:
Go to the device setting.

Then go to the Security section.

Move to entry labeled Unknown sources and go through the subtext carefully.

Read and check the pop-up box that tells you that Google isn't responsible if you install apps from unknown places that they do not explicitly trust. Check all boxes, click OK to enable settings.
One easily opts out the permission by disabling them the same way thus saying No from the installations from unknown sources.
Summing Up
Unknown sources are not a vital threat until and unless you are vigilant enough to trust the trustworthy. But at the same time can be tricky in case of your mere negligence. Do read the subtexts especially while giving permissions and in the settings menu.
At last, it is all about Trust. You trust Google and its services, keep them as your first option always, rest all is secondary. Do read the reviews about the stuff that is not available on trusted platforms but on the local platform. Your safety is in your hand. That's all up for unknown and trusted sources, hope you understood the difference.
8 Best Money Making Apps For Android And Apple - DroidTechKnow
Top 5 Youtube Video Downloader for Android - DroidTechKnow