From getting cashback on bill payments to winning shopping vouchers on grand purchases, We all love free gifts. But what if I tell you that you can earn even better just by searching the internet? Yes, you read it right. Microsoft Rewards is a great way through which you can earn points by just doing simple online searches and can redeem them for shopping vouchers and video game gift cards.
We know that Bing is a tough competitor to Google, and the Edge browser has always tried to integrate unique features so that it can perform better than Chrome. So the reason why Microsoft introduced this reward program is simple, to promote its Bing search engine and attract users to use their services and products. This article is dedicated to all those who are looking for a convenient side hustle or just want to make their internet searches more rewarding. Below, you can find a detailed guide on Microsoft Rewards and different ways to earn reward points.
What is Microsoft Rewards
Microsoft Rewards is a loyalty program from Microsoft that offers users Rewards points for buying or using its products and services. Though there are several ways available on the internet through which one can earn money and gift cards, like watching ads and completing surveys, what makes Microsoft Rewards stand out from them is its effort-to-reward ratio. By putting in simple efforts, one can get up to Rs. 500 worth of rewards in a month.
It was initially launched in the United States, but later expanded to serval other countries like the UK, and Australia, and now it's also available in India. Users can earn points by performing a wide range of activities like searching through the Bing search engine, buying products from the Microsoft Store, playing specific games on Xbox One, etc., and redeeming those points for exciting gift cards from Amazon, Flipkart, and video games.
How to Join the Microsoft Rewards Program
Visit the Microsoft Rewards page, and click on Sign in or Join Today.

What are Microsoft Rewards Levels
Rewards Levels are the different stages of Microsoft Rewards with different earnings potentials. As you join the Microsoft Rewards loyalty program, you will enter into level 1 where you can earn up to 30 points daily from Bing search. Still, as soon as you reach the 500 points mark, you will enter into level 2 with more benefits and your earnings potential with Bing search will be increased to 150 points. Following is a detailed table for more information regarding level 1 and level 2 perks.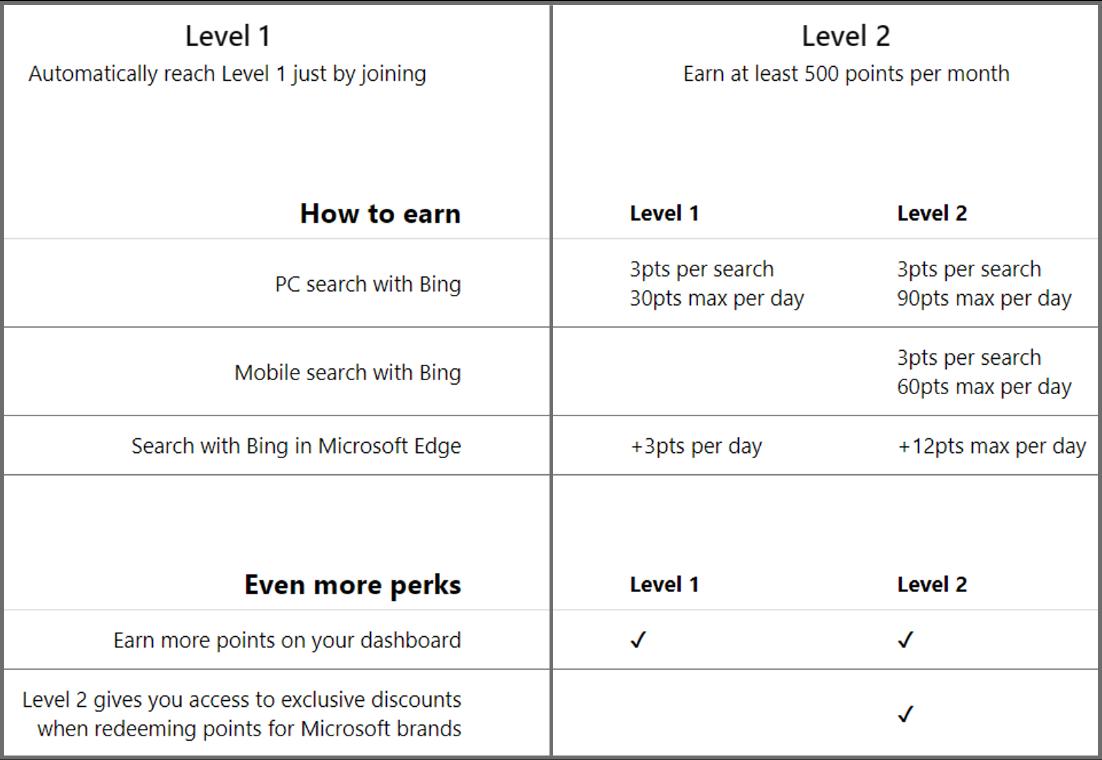 Different Ways to Earn Microsoft Rewards Points
Searching Through Bing

Search the internet as you do on your browser, but on the Bing search engine. Each search will give you 3 points and when you enter into level 2, you can earn up to 60 points on mobile and an additional 90 points on PC daily. Moreover, if you search through Bing regularly, you will also be rewarded extra points for maintaining daily streaks.
Using Microsoft Edge Browser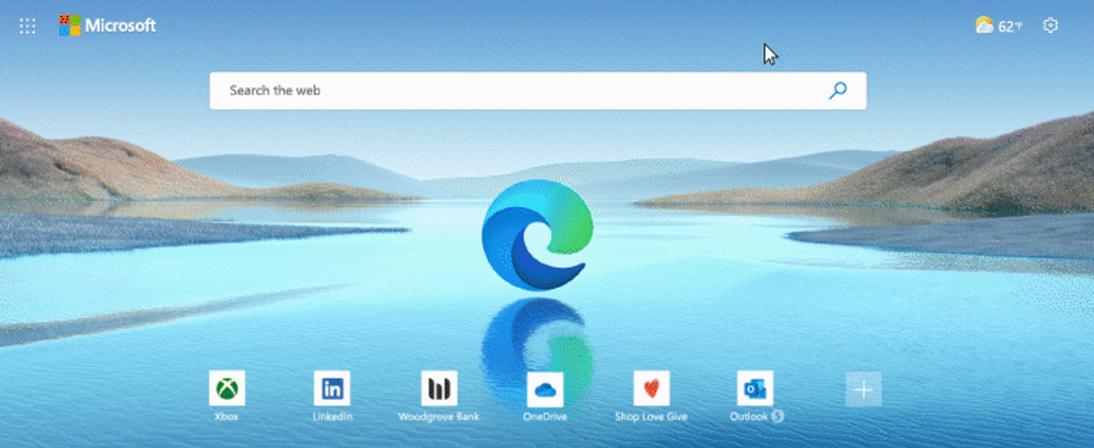 Edge is a great web browser based on the Chromium project with lots of useful features to enhance your browsing experience. So to promote its use and compete with its rival Chrome, Microsoft gives you daily points when you search things on Bing using the Microsoft Edge browser. In level 1, you will earn only 3 points per day which will be raised to 12 points at level 2.
Completing Daily Activities
From solving puzzles and answering the quiz questions to checking the weather and reading quotes of the day, there are several mini-activities from Microsoft Bing that you can complete to earn 10 to 20 points more. These activities refresh daily, so do check them out.
Playing MSN Shopping Game

MSN shopping game is not available for the Indian region, but you can play it in the US region. Just visit www.msn.com/en-us/shopping/ via Bing and you will see the shopping games. Here you will have to guess the lowest-priced product and each correct answer will earn you 10 points. You can earn a maximum of 100 points daily through the MSN shopping game.
Purchasing from the Microsoft Store

Whenever you purchase an app or a subscription from the Microsoft Store online, you will earn Microsoft Rewards points for every dollar you spend. The ratio of points earned per $ spend is 1:1 in level one which will be increased to 10:1 in level 2.
Playing Games on Microsoft Xbox

Microsft Rewards also lets you earn points by playing specific games and completing quests from the Xbox app on your desktop.
Things to Avoid for Safe Earning
Microsoft Rewards is a great way to earn gift cards by just searching the internet and completing small activities. Though the earnings potential in India is a bit less than that of the US, a consistent user can make around 8000 points in a month. However, it's important to note that you should avoid using any unethical means like VPNs, multiple accounts with the same number, automated search bots, scripts, etc. to earn more points. Practicing such things will surely lead to the suspension of your account and even a permanent ban from Microsoft Rewards.