Kids Mobile Phone- STAR by Easyphone is India's first - DroidTechKnow
Nov 26, 2018
4187
Shreya Patoa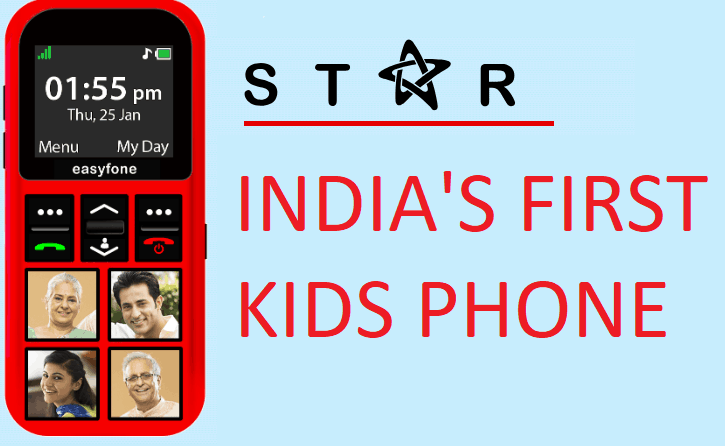 Easy Phone Star - Kids mobile phones are available in the market by the name of Star and selling by EasyPhone for the added safety features of children. More than just restricted calling, they have more to offer!
Kids mobile phone- but why?
Agreed that kids of generation Z are technically advanced than the Millenials and the 90's kids. But surely the dangers of the world pretty much exist. These can be like attending scam calls from strangers. A worried guardian doesn't want to stop at restricting calling and internet access anymore. Other concerns of parents are now wrapped around the treatment of their off-springs in their absence by babysitters or domestic help. But how do a kids mobile phone help monitor that? Keep reading to find out.

Who is making these phones?
"eNovus" enterprises, are to be credited for it. They are creators of this kid's mobile phone, known by the name of "STAR" by Easyphone. Keeping the safety check and connectivity of children and guardians, they came up with this concept. "Easyphone" has also launched special phones for elderly individual's assistance.
Features of Easy Phone Star:
Let's get into the details and see how these phones are really unique or helpful.
1. Colorful OPTIONS
We're gonna lay emphasis on this aspect for a very generic reason. It's for kids! Available in various colors- electric red, lime green, teal, pink and white are surely exciting for kids.
2. restricted calling
This feature lets parents restrict calling on numbers. This can be done with the help of the "CareTouch" help services only. The numbers list needs to be registered with the service provider. These can be updated by the guardian offline as well when away. This is advanced, and a safer option to set the restricted calling feature. This allows calls to and from a selected group of people only.
3. No internet access
If the kid is too young to have a regular mobile phone, then the kid is too young to use the internet.
There's a world of threat out there online. The guardians can safeguard their younger ones by completely getting rid of internet accessibility.
4. DISCRETE CALLING
In a situation where the kid is unable to attend the call or call back, the guardian can initiate an automatic call back. This makes a callback and puts the phone on speaker. 
5. DISCRETE LISTENING
In other situations, you can activate discrete listening. This feature allows the guardian to discretely listen to what is happening in the background. It can be helpful for when the guardian is away.
6. Help button
A dedicated help button is made available on this phone's back. It repeatedly calls 5 emergency contacts and sends GPS location in a text to concerned.
7. REMINDERS AND DO NOT DISTURB
Parents can set up reminder alerts for their kids to study. They can set up do not disturb modes for they don't get disturbed while they are at it.
Where and for how much can I buy this Easy Phone Star?
This phone is available on the official website and it retails for INR 3490.
Happy buying...
Air purifiers - best of 2018 list | Buyer's Guide & Reviews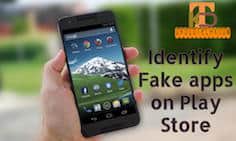 How to identify Fake Apps in Google Play Store - DroidTechKnow