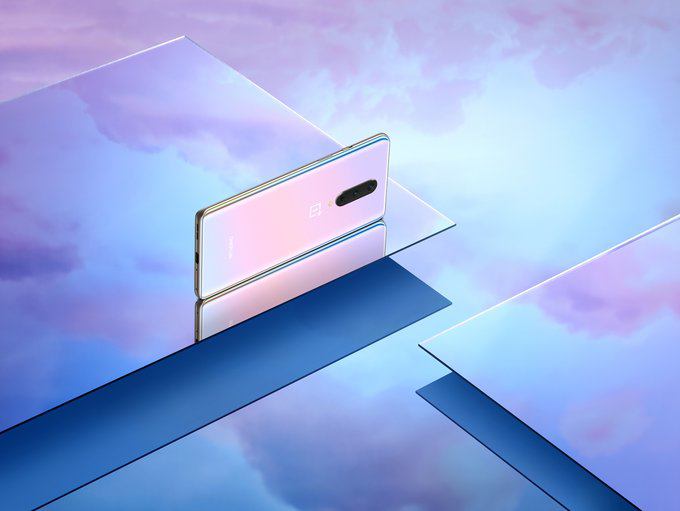 The OnePlus Nord smartphone is popular these days. What is the OnePlus Nord phone? Why is the OnePlus Nord the new affordable OnePlus phone? We will answer all the questions. Pre-booking will start this month in July. The UK and other European markets sold out completely. Will the phone sell in Indian markets too, is a question. Amazon for India pre-orders also feature a banner to invite customers. Let's get into the details.
Nord OnePlus Smartphone: Budget Premium Smartphone
OnePlus phones are premium and famous for flagship models. OnePlus co-founder Carl Pei is excited to show the world the new OnePlus phone in 2020. He has a strong innovation drive. OnePlus is set to release the Nord phone as a premium phone. The phone will be launched as a budget phone. But what exactly does this budget phone price mean? We will find out soon. But let's study the specs first. It will help you decide if the features are worth the price or not.
Must read: iPhone SE budget iPhone
OnePlus Nord 5G
OnePlus Nord 5G is a new launch by OnePlus. A 6.40-inch touchscreen display is one of the unique selling points. A 10GB of RAM with Android 10 is terrific. The OnePlus Nord will have a 4000mAh battery. Also, it is rumored that the company is teasing. A fast charging feature will also complement the phone's battery life. OnePlus Nord 5G is a Dual Sim phone.
OnePlus camera phones are for stunning pics. The phone will come with a rear camera. For selfies, there will be a front camera.
The OnePlus Nord 5G runs OxygenOS (Android). In terms of inbuilt storage, 128GB of storage is a variant.
Let's talk about the actual 5G and other connectivity options on the OnePlus Nord. Wi-Fi, GPS, NFC, USB Type-C, 3G, and 4G is a common feature of every OnePlus smartphone. The fact that it is a 5G smartphone in India, for a less price, is helping it be accessible.
Are you still reading? Great, let's talk about the price of OnePlus Nord and features. After all, it is a vital aspect of the phone.
OnePlus Nord Price In India
The OnePlus Nord phone price is approx around Rupees 30000. The official market retail price is not out yet. Multiple sources and gadget experts hence estimate this price. It is not very expensive for a flagship phone. However, this price is also not affordable for budget phone users. The OnePlus fan community is split into thoughts. After all, the cost of OnePlus phones is usually not very pocket friendly. Some might complain.
However, after the launch of the OnePlus smartphone on Amazon story might change. Maybe OnePlus will have more fans of the brand. Also, since the price is slightly the same as the iPhone SE, it will be a fierce competition. Users are often asking, which is the best- OnePlus or iPhone? To answer this question, let's look at the full specs of OnePlus Nord.
OnePlus Nord Full Specifications
General
Brand: OnePlus

Model: Nord

Form factor: Touchscreen

Battery capacity (mAh): 4000

Fast charging: Proprietary
Display
Screen size (inches): 6.40

Touchscreen: Yes
Hardware
Processor: Qualcomm Snapdragon 765

RAM: 10GB

Internal storage: 128GB

Expandable storage: No
Camera
Rear camera: Yes

Rear autofocus: Yes

Front camera: Yes

Pop-Up Camera: No
Software
Operating system: Android 10

Skin: OxygenOS
Connectivity
Wi-Fi: Yes

GPS: Yes

Bluetooth: Yes

NFC: Yes

USB Type-C: Yes

Number of SIMs:2

Active 4G on both SIM cards: Yes
SIM 1
3G: Yes

4G/ LTE: Yes

5G: Yes
SIM 2
Sensors
Proximity sensor: Yes

Accelerometer: Yes

Ambient light sensor: Yes
OnePlus Nord leaks and rumors
OnePlus rumors and leaks are a part of the game. It makes the fanbase compare with iPhone and others. A Qualcomm Snapdragon, surprisingly 765G SoC, is likely possible. The OnePlus Nord also comes in a 12GB RAM variant. 5G smartphones in India is a market that is booming. There are very few smartphone brands in India right now. Will the OnePlus 5G phone be a success? Or will the OnePlus 5G phone sell only during Diwali sales on Amazon or Flipkart? Time will tell.

The Snapdragon 765G SoC is not the fastest Snapdragon processor. But it is one of the best processors out there. Snapdragon is usually better than MediaTek for user-friendly features. Multitasking on the OnePlus phone must hence be smooth. The Oxygen OS on Android 10 should make life a piece of cake. After all, that's what the buyers are paying for in the end—ease of use, time-saving.

A 4,300mAh battery with 30W fast charging is excellent. The battery capacity must last for at least one day. That is what the new Apple iPhone SE offers too. Should you buy iPhone SE or the OnePlus Nord? Let's answer that question too soon. Stay tuned for that.
OnePlus Nord Features
Surprisingly, OnePlus keeps its details under privacy. What buyers can get are only rumors and hints. OnePlus carefully leaks its details in the market for hype. OnePlus Nord features include:
4000 mAh battery.

Single front camera.

Single rear camera.

Oxygen OS

Android 10

5G connectivity.

Dual 4G SIM slots.

Volte

Compass

Accelerometer.
OnePlus Nord Launch Date In India
OnePlus Nord launch date in India is 10 July 2020. Firstly, this date is not declared on the OnePlus official website but is a rumor. But there is no smoke without fire. So we can expect this release date for the OnePlus 5G smartphone to be real. We will do a full review of the OnePlus 5G phone after launch.
Conclusion: Should I buy OnePlus Nord?
The OnePlus Nord phone is a budget smartphone. It will be a 5G enabled OnePlus smartphone. It is noticeable that there are only a few 5G smartphones in India. So OnePlus has an opportunity to really deliver. The price is reasonable for the features of the phone. We have to wait for the official launch of OnePlus 5G phone on Amazon to know more. Customer reviews also matter.
Frequently asked questions about OnePlus Nord 5G smartphone.
Let us go through some of the frequently asked questions. It will help you make smart choices as a buyer. And it will also solve some of your problems and issues. Let's learn more about it.
What is the newest OnePlus?
The Nord 5G smartphone from OnePlus is the newest and latest phone by OnePlus.
Is OnePlus Indian?
OnePlus is a Chinese smartphone brand. It sells globally to the UK, Europe, India, and other countries.
Which 5G phone is the best in India?
Right now, a few 5G phones are available in India. You can see the full list here.
Are OnePlus phones Good?
Buys and OnePlus phone users are happy with OnePlus phone. The company is the best selling phone manufacturer.
Is OnePlus better than Apple?
Both OnePlus and Apple make brilliant smartphones. Both have a variety of features. Lastly, the best phone is the one which customers like using. It depends on the needs of the buyers.
Keep coming to our website for more information on all things tech. Keep smiling!