The music industry is one of the most popular entertainment industries in the world and is constantly emerging with new artists, genres, and producers. There was a time when making songs was a difficult and time-consuming task as songs were recorded live without autotuning, and supported by real-world instruments. But with time, technological innovations have led us to that point where we have Digital Audio Workstations to create, mix, edit, and fine-tune songs. These DAWs are so powerful software that they can process multi-layered tracks easily and come with tons of features like virtual instruments, MIDI, effects, vocal tuner, and many more. Though these apps are suitable for desktops, it will be unfair to say that you can't produce music on small screens. We can take the example of GarageBand, which is a powerful DAW for iOS and Mac. In this article, we have listed the 10 best alternatives to GarageBand for Android devices that you can use to unleash your creativity andcompose melodiousprojects.
List of top 10GarageBand Alternatives for Android
1. BandLab (By BandLab Technologies)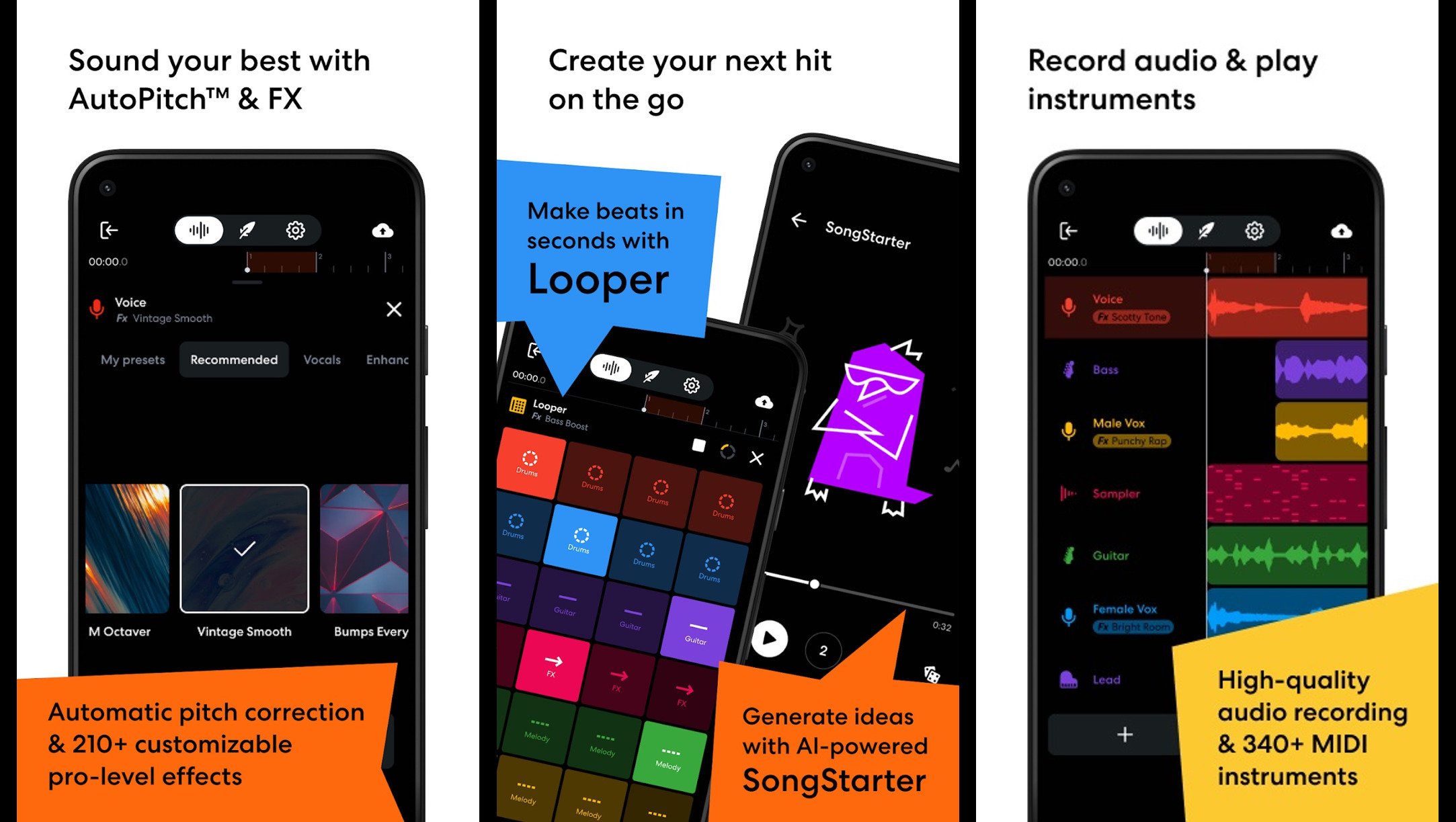 BandLab is a free, powerful, and easy-to-use music creation app. You can access recent projects, track types, musical tools, beats, and music studios from Create section of the app. It has a vast library of guitar, bass, and looper packs. You can record kits, keys, and more with virtual instruments and the Sampler can turn any sound into an instrument. The FX feature can give new feels to your voice, and instruments. You can explore different genres of music on BandLab explore page. The social feed allows you to share your posts, and projects and connect with other artists as well.
Features:
Sampler and auto pitch

Powerful track studio

Tuner and metronome

330+ virtual MIDI instruments

Over 180 vocal, guitar, and bass effects

Huge library of loops

Create expressive video clips

Share, and explore music

Discover and connect with other users

2. FL Studio (By Image-Line)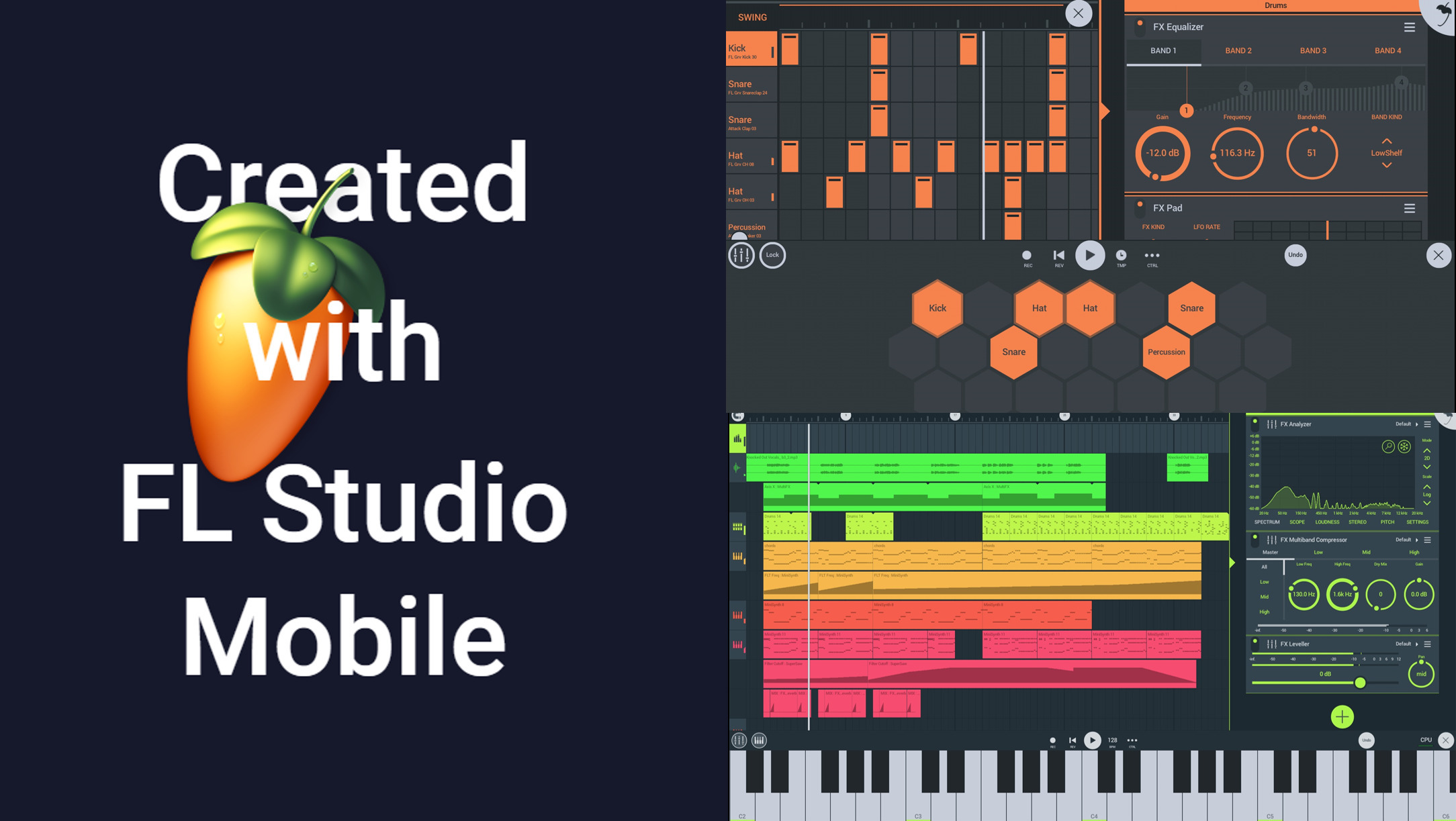 The list of best alternatives to GarageBand will be incomplete if we don't mention FL Studio. Though this app isn't free, it is one of the best digital audio workstation apps that can get so close to GarageBand. It allows you to create, mix, sequence, and render audio projects from your phone. You get a long list of effects ranging from drums and bass to synth and keyboards that enables you to make full-fledged, multi-layered music and songs. Each effect comes with an FX filter, FX equalizer, and sampler to fine-tune it. You get the MIDI tool and can import, and export MIDI files. Various effects and instrument modules are present. You can shop for additional presents and effects as well.
Features:
Effect modules

Instrument modules

Audio and effects mixer tool

Configurable user interface

Shops several presents and samples packs

Virtual piano keyboard and drum pads

Supports MIDI controller, and MIDI file import and export

High-quality drum kits, loop beats, and other effects

Full-screen DeX with trackpad and mouse support

3. Cubasis 3 (By Steinberg Media Technologies)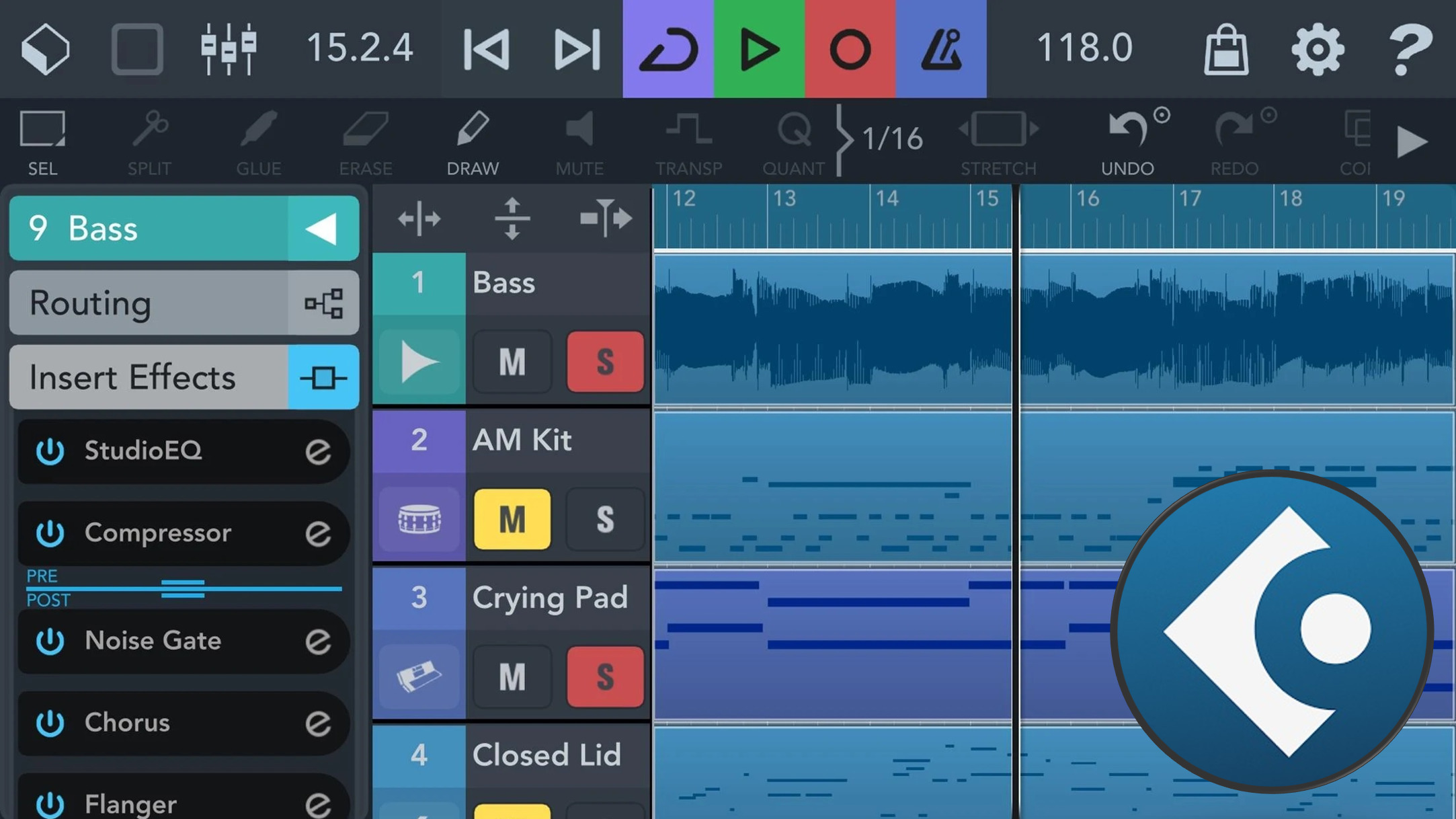 If you are completely into music production and willing to spend almost 25$ to get a powerful DAW, then you should get your hands on Cubasis 3. Just like FL Studio, it's a full-fledged digital music studio that gives you a desktop DAW-like feel on the small screen. It has endless numbers of MIDI and audio tracks, over 120 virtual instruments, a mixer with 17 effects processors, and many more tools and features. Cubasis 3 is a high-performance and stable DAW that eases your professional music production.
Features:
An easy grouping of tracks

FX rearrangement

Pro-grade effect presents

Audio I/O resolution of up to 48 KHz

Over 500 MIDI and audio loops

Studio-grade mixer with a channel strip

Realtime pitch-shifting and time-stretching

Keyboard shortcut and mouse support

Mini Sampler with over 20 factory instruments

4. Audio Evolution (By eXtreme Software Development)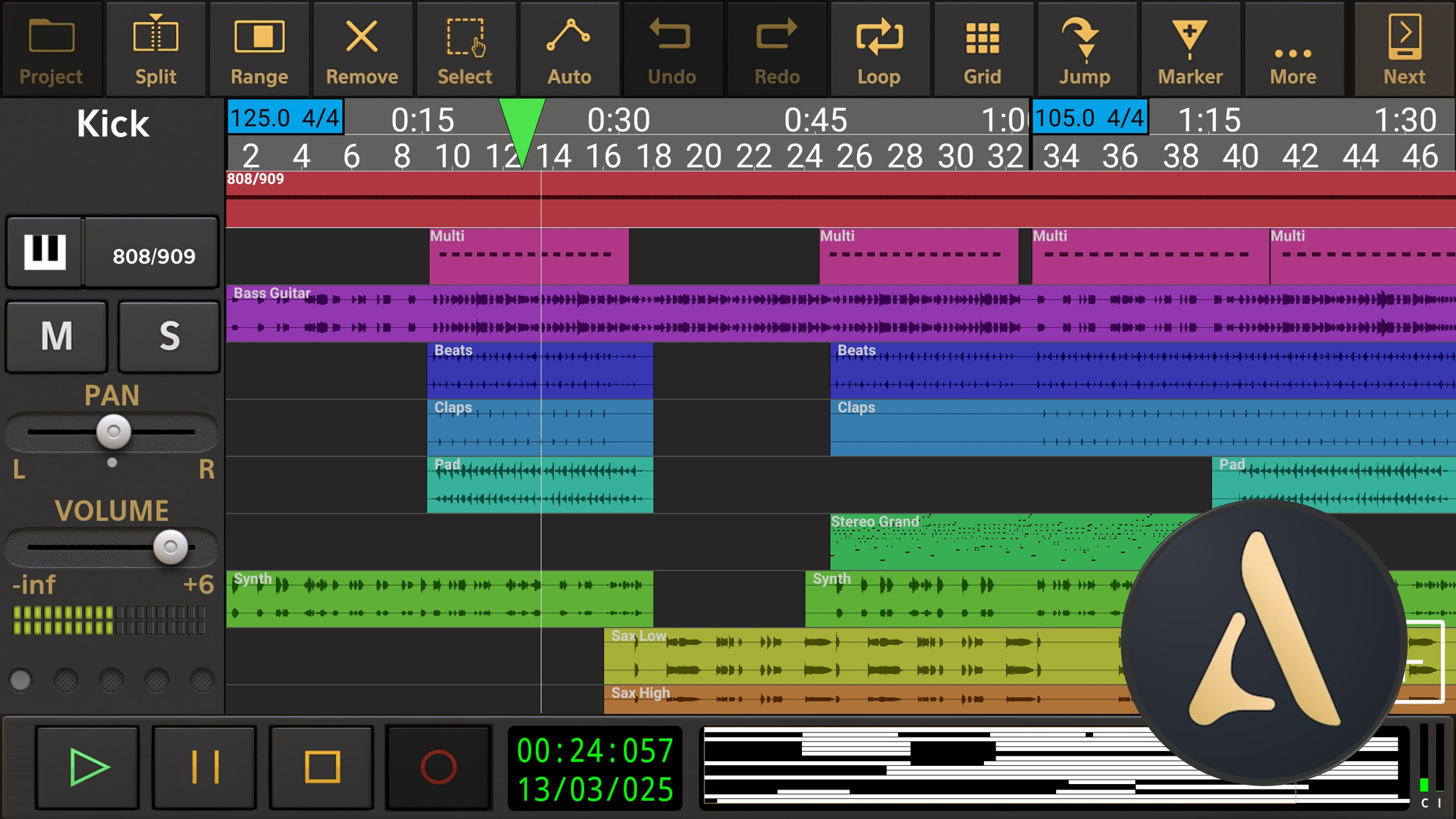 Audio evolution is another impressive DAW that can be your GarageBand alternative. The task it can perform and the features it has is remarkably amazing. It can even compete with desktop DAWs. Audio Evolution comes with various virtual instruments, a pitch and bpm editor, audio loops, a mixer, a synthesizer, and many other tools. You can record and tune your vocals, set different drum patterns, edit MIDI, use EQs, reverb, noise, gate, and other real-time effects, and shape your ideas into melodies.
Features:
Auto and manual tuning of vocals

Sample-based SoundFont instruments

Sync your projects on the cloud

Normalize, auto split, and time-stretching of audio

Real-time effects like chorus, delays, EQs, etc

Multi-track audio and MIDI recording

Low latency and multi-channel recording

Supports several audio formats like WAV, MP3, FLAC, AIFF, etc

5. Music Maker JAM (By Loudly)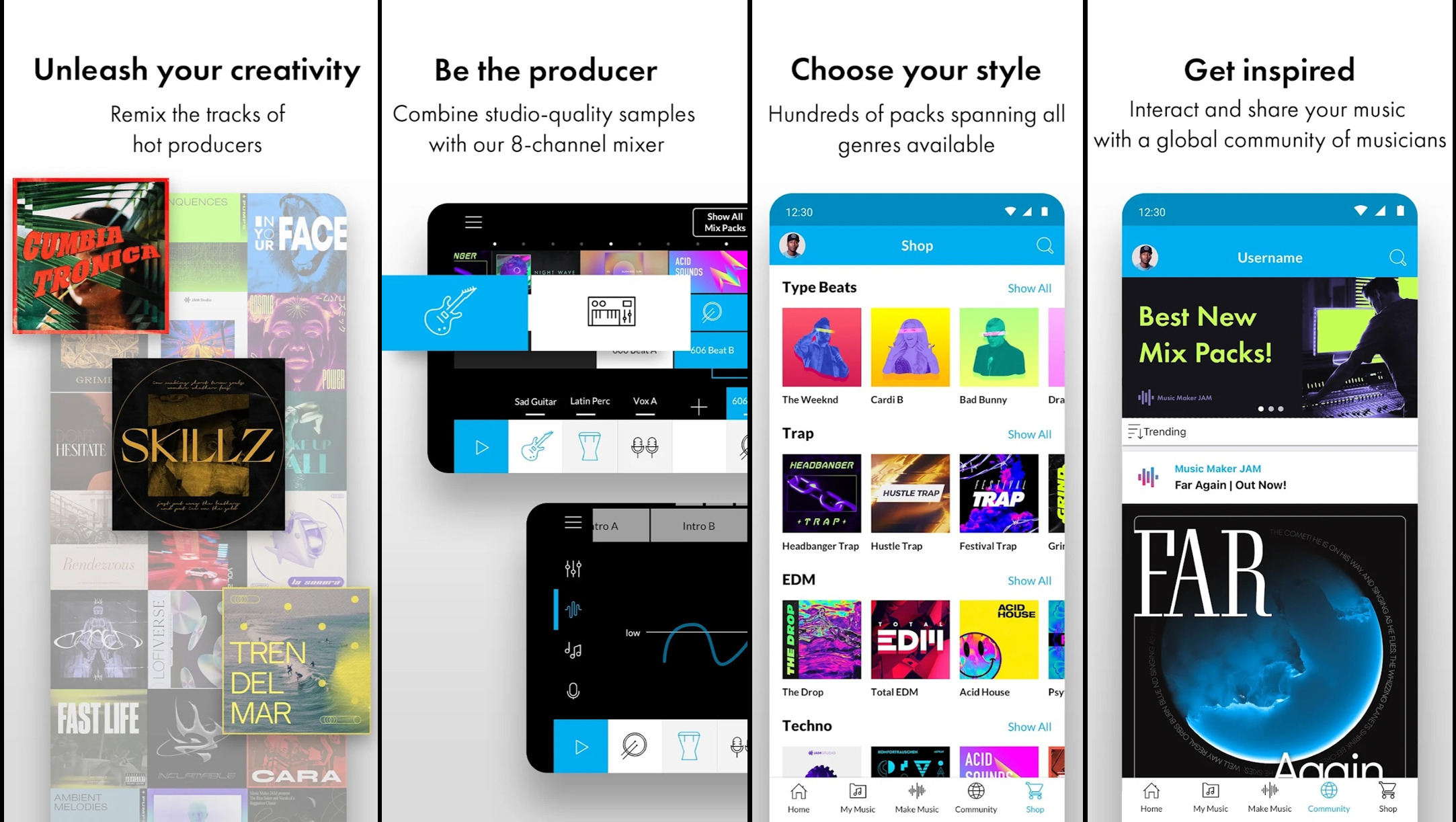 Whether you're a full-time music producer or a casual creator, Music Maker JAM is an awesome music, beat, and song creation app which is easy to use. You can create melodious loops from different genres like Hip-hop, Pop, House, EDM, and many more. It offers you more than 300 mix packs with over 500,000 loops to explore your creativity and style. You can adjust tempo, make beats, arrange and mix your vocals and songs, and use effects like reverb, gate, etc to get a tuneful final product. Music Maker JAM has its own community of artists and users where you can share your work, and connect with others.
Features:
User-friendly interface

Choose whatever instrument you need

Record your voice and mix vocals

Shake phone to create beats and mix tracks

8-channel mixer and live jamming

Several music genres like EDM, Pop, Dubstep, etc

300+ mix packs and 500,000 loops

Vinylizer, reverb, delay, and other effects

Share your work and connect with other artists in the community

6. n-Track Studio DAW (By n-Track)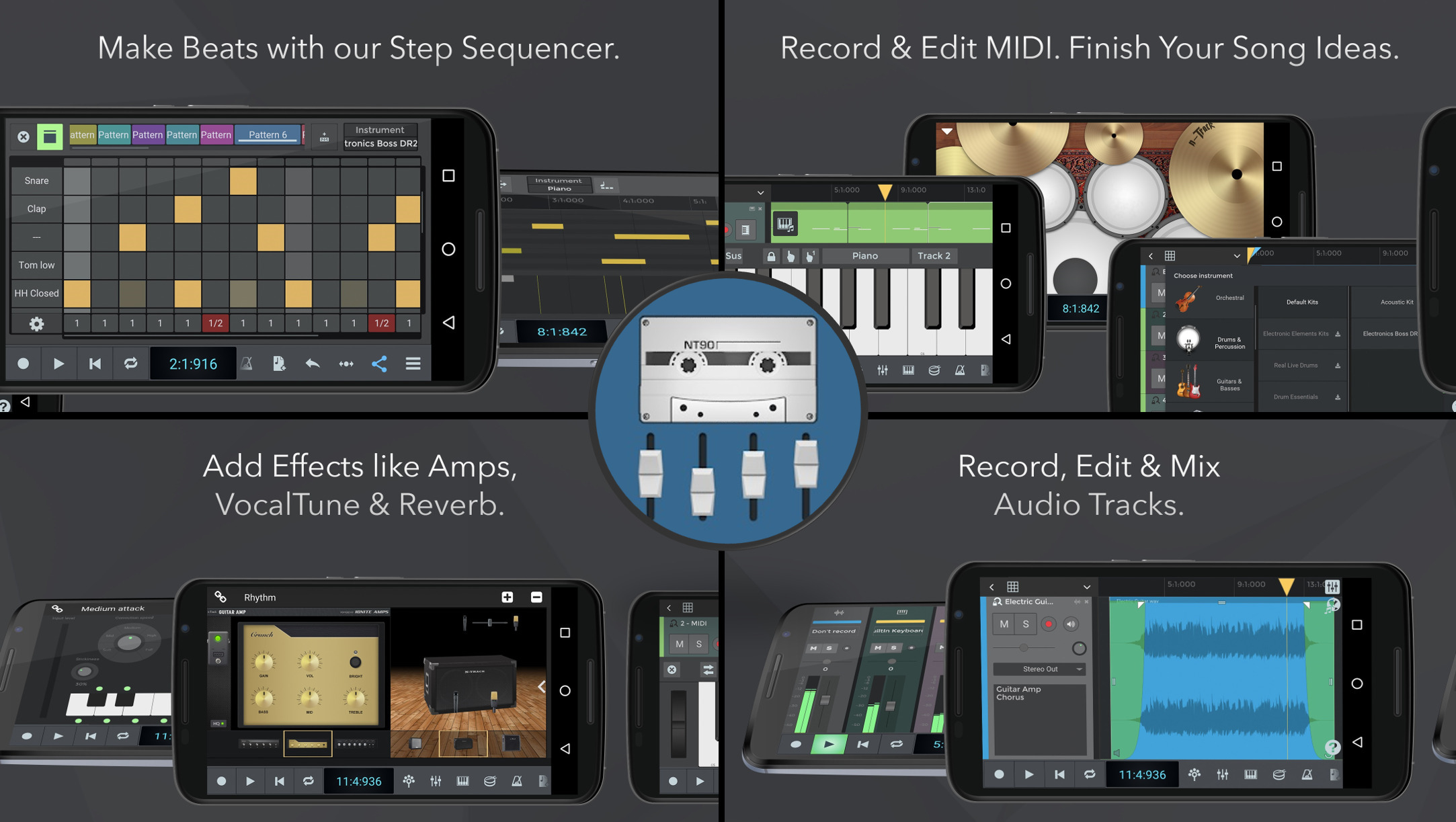 n-Track Studio is a powerful digital audio workstation that helps you to create, mix and share music and beats from your phone. You can record vocals, MIDI, drums, and other effects and mix them together to create your masterpiece. You can add several instruments like piano, orchestral, drums, guitar, and synth and their subtypes to your music. n-Track Studio offers you a built-in metronome, equalizer, vocal tuner, and a variety of other features to unleash your creativity.
Features:
Over 400 sample instruments

64-bit audio engine

Several free-to-download tracks

Reverb, echo, chorus, flanger, phaser, and other effects

Built-in metronome and vocal tuner

MIDI tracks with built-in synth

Equalizer with 2D 3D spectrum analyser

Standard, extended, and suite subscription plans

7. Zenbeats (By Roland Corporation)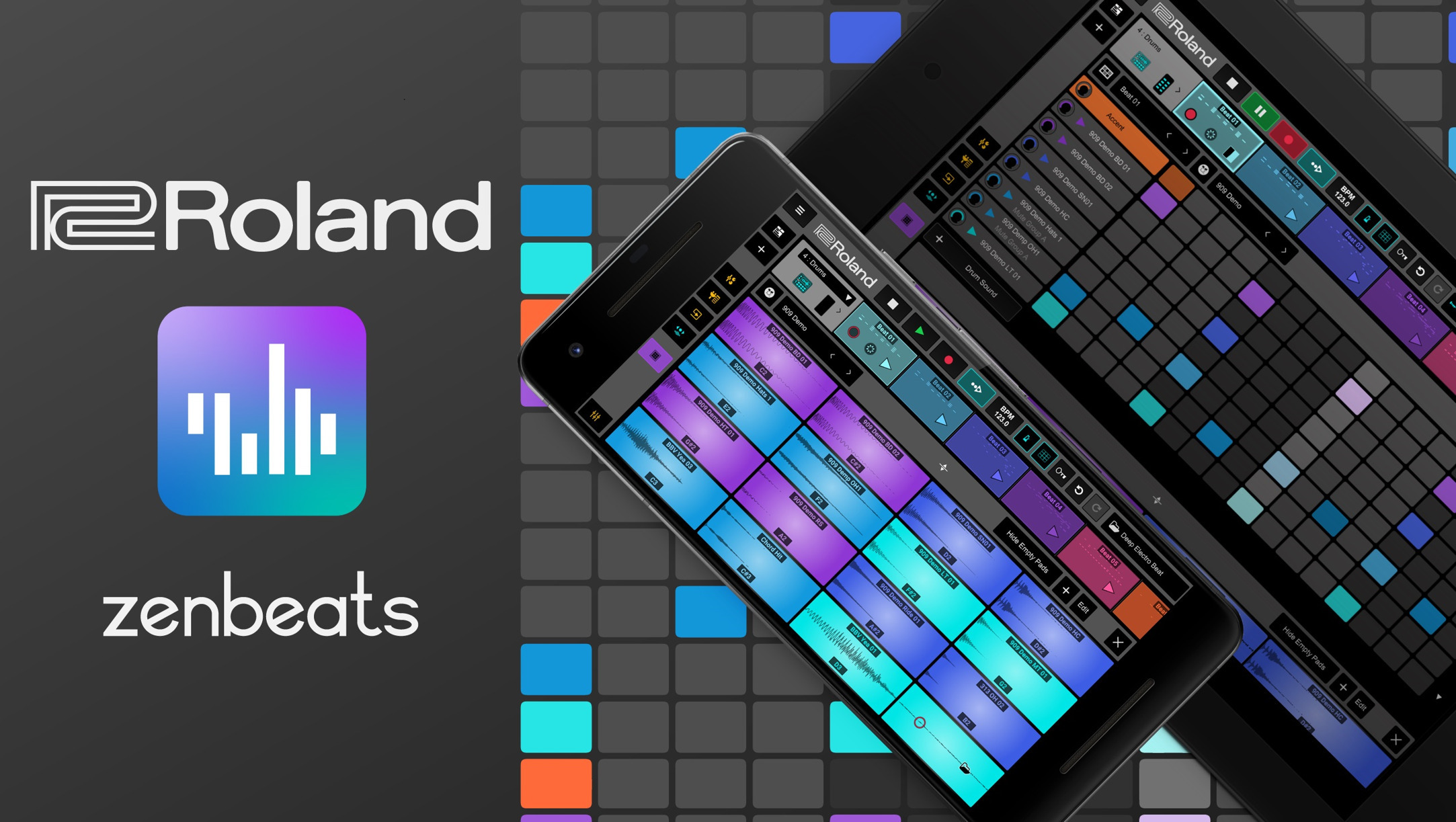 Create music anywhere and anytime with Zenbeats. Whether you are a pro at music creation or not, you can easily create multi-track songs and beats with Zenbeats. From vintage tones to progressive instruments, you can find perfect sounds and samples for your music as this app has over 14,000 presents. The ZR1 Drum Sampler helps you to create perfect beats and ZC1 Synthesizer has over 900 presents. You can even create your own loop from Loop Builder. So all in all, Zenbeats is a good music creation app with great tools.
Features:
Full-screen mixer view

Over 14,000 presents

Build custom loops with Loop Builder

ZR1 Drum Sampler with editing

ZC1 Synthesizer with 90 built-in MFX

Customizable user interface

Supports Gdrive and OneDrive for easy transfer

Supports 7 different languages

Chop, slice, fade in, fade out, EQ, and other tools

8. Song Maker (By Brain Vault)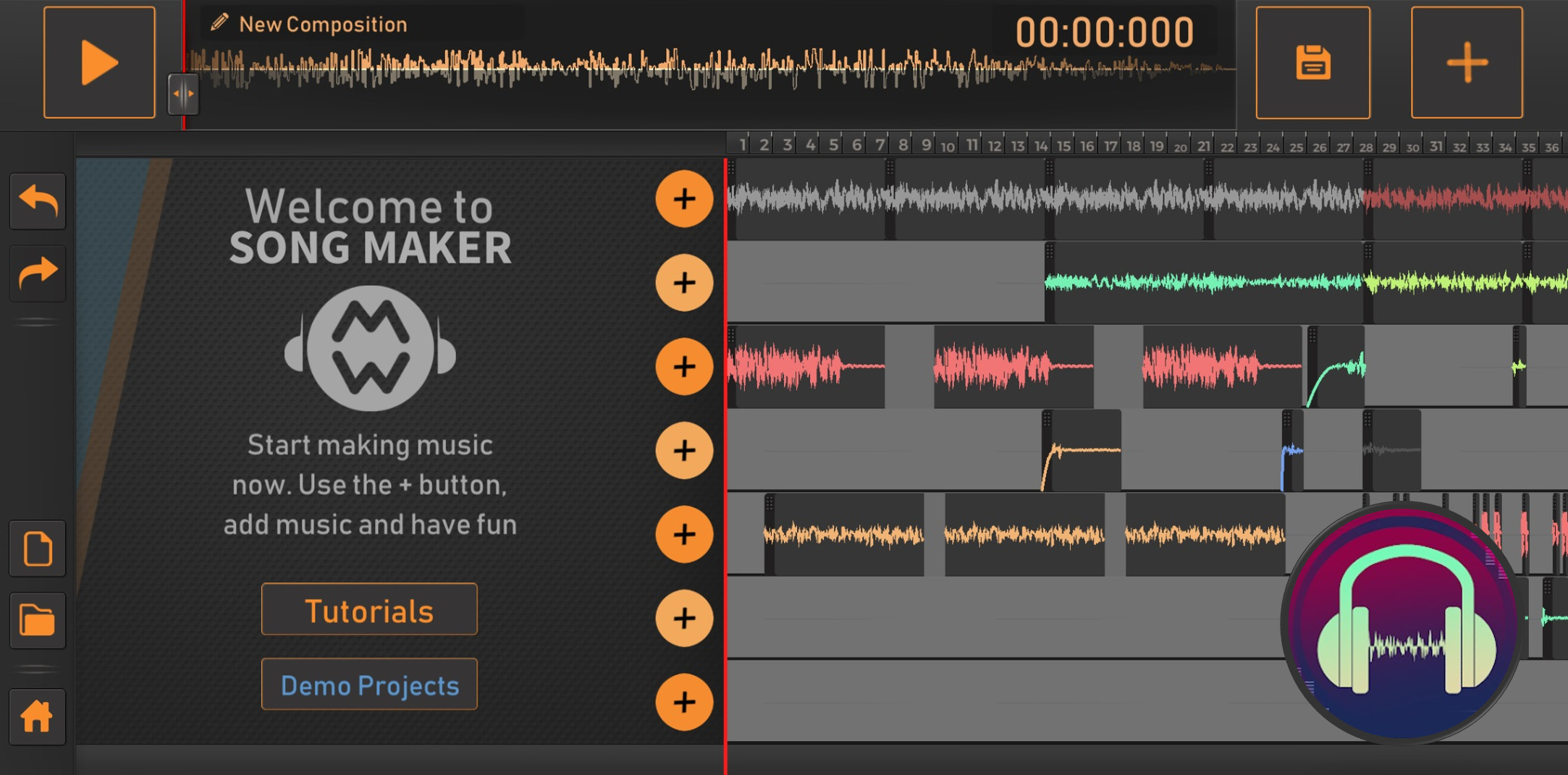 Song Maker is another decent app to make music and beats by combining different sounds. You can make your own melody by mixing up the beats, and loops and using different effects like fade in, fade out, repeat, etc. This DAW has a wide variety of sound categories and loop samples like bass, trap, hip-hop, clap, piano, etc. You can add your vocals to your music and create copyright-free songs. Different samples can be downloaded and added by watching ads. However, you can buy the paid version to access cloud backup, unlimited projects, and features.
Features:
Diverse categories of sounds and loops

Save your projects to the cloud

Fade in, fade out, repeat, and other effects

Music editor for sounds and loops

Music demo projects

Thousands of free sounds, beats, and loops

9. Groovepad (By Easybrain)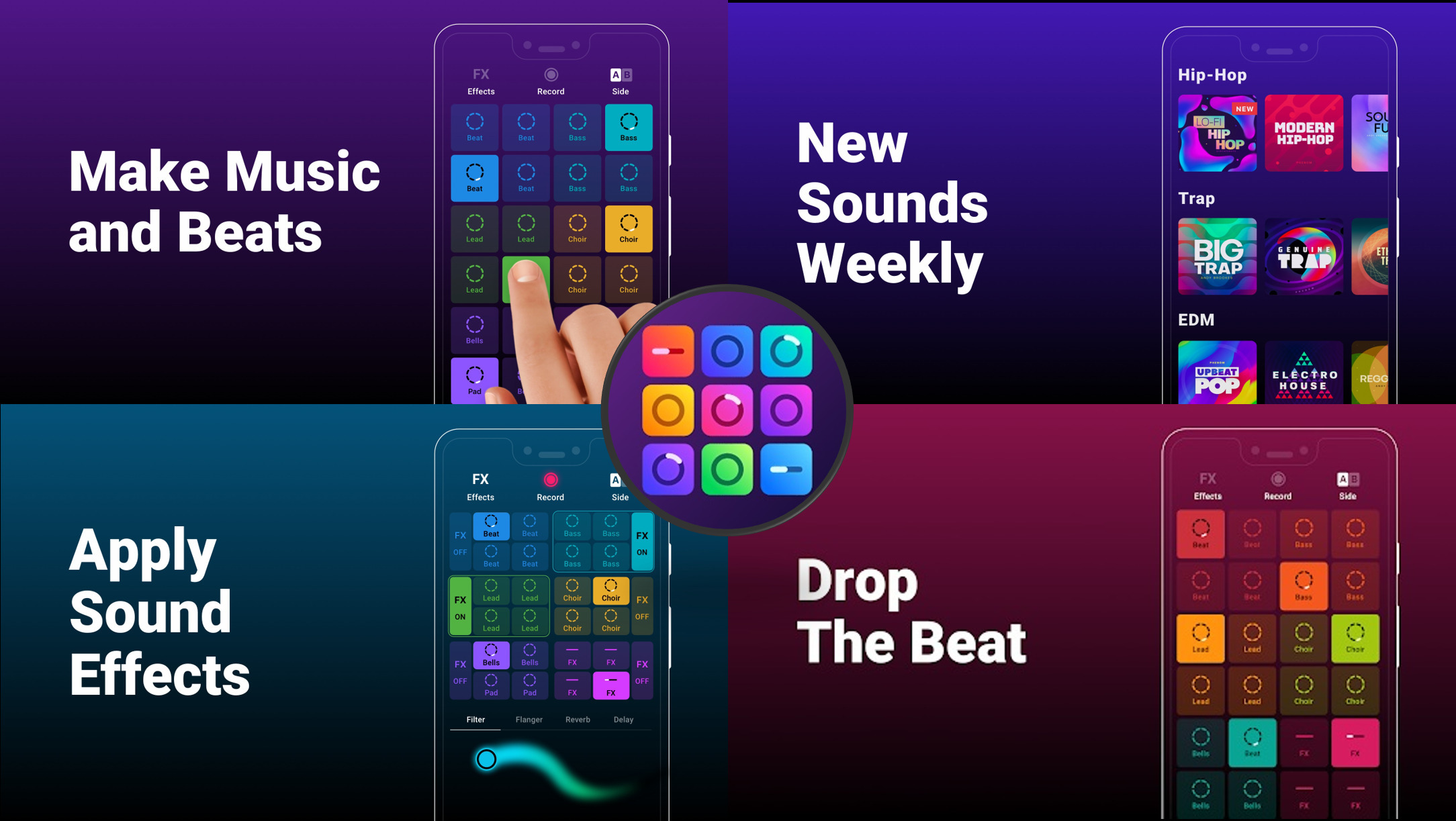 Groovepad is a fun-to-use music mixing and making app. Though it's not a full-fledged DAW, it really helps you to create amazing beats on the go. Groovepad offers you hundreds of sound packs from different genres like Hip-hop, Pop, Dubstep, House, EDM, and many more for free. You can mix and experiment with different beats, synths, vox, pads, bass, strings, and other instruments to learn and make stunning beats. Record your music or jam live and be the DJ of the party with Groovepad.
Features:
Make music and beats with ease

Learn from lessons

Wide variety of sound packs from different genres

Mix, experiment, and learn beat making

Loops blend with other sounds easily

Record your music or jam live at the party

Real-time flanger, reverb, filter, and other effects

10. Walk Band (By Revontulet Soft Inc)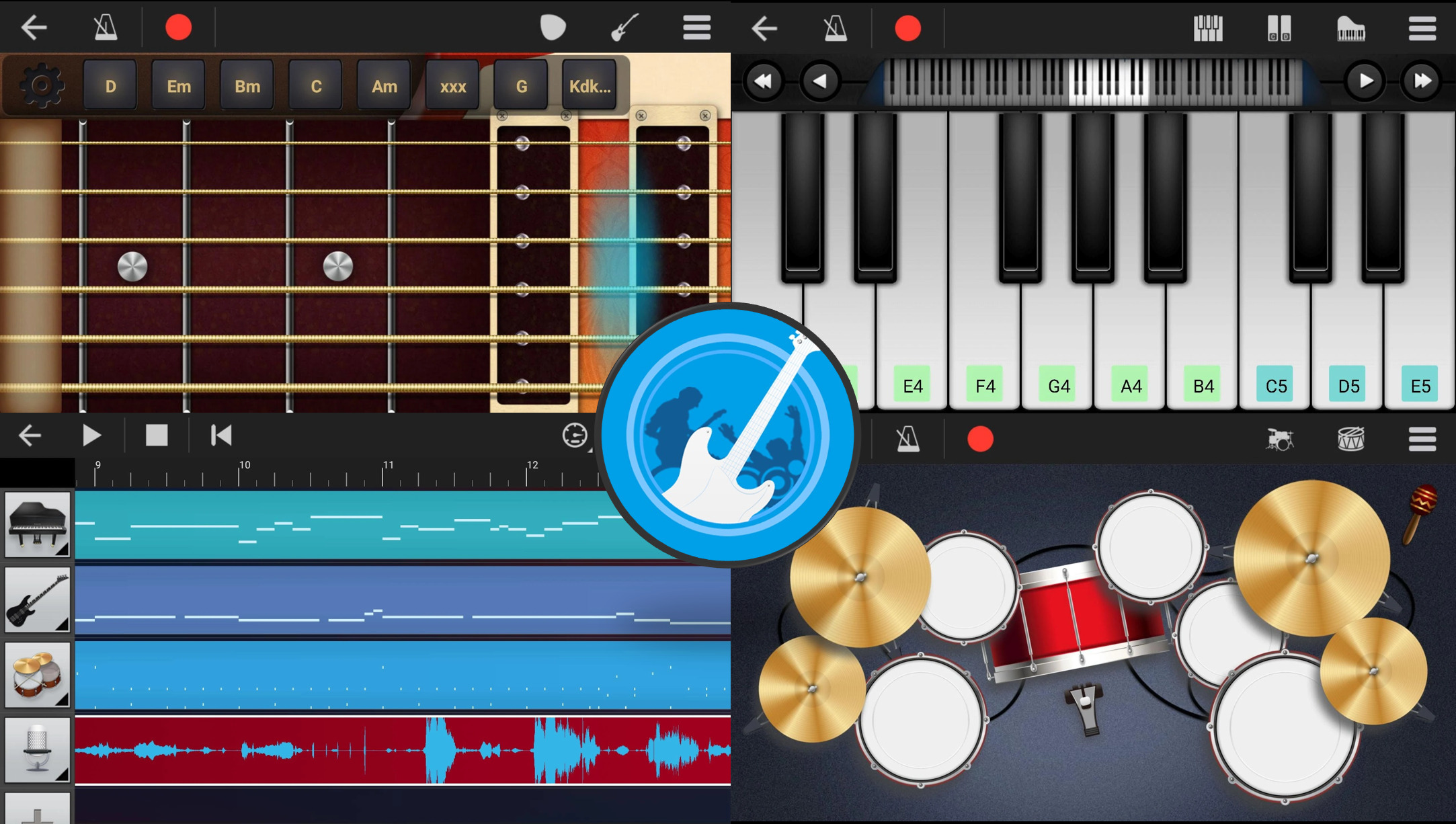 Walk Band is another unique that offers you various types of virtual musical instruments like piano, guitar, drum kits, etc with their subtypes. You can play them in the live sessions or record them. All your recordings can be accessed from Record Manager. Walk Band has a library of over 25 sound plugins that can be downloaded by either watching ads or by buying a VIP subscription. It supports a MIDI keyboard and has a user guide for connecting it through USB.
Features:
Studio quality sound

Guitar, piano, drum pad, drum machine, and other musical instruments

USB MIDI keyboard support

Voice track recording and editing

MIDI track recording and editing

Access your recordings from Record Manager

Download over 25 sound plugins