With the world going digitally advanced, having the old traditional dialer on your phone is not a great option today. There are often times when we're in some important meeting, driving, taking a deep rest, or just simply doing our work, and get interrupted by a spam call. Almost all of us just hate spam calls that are made to buy us unwanted products, give false information, conduct fraud, and give fake job offers. Apart from these fake calls, some people also have the issue of getting disturbed by unknown calls.
The dialer app is one of the most important apps in our phone with which we make calls but at the same time, they also become the source of spamming, telemarketing, and privacy hinderance. Truecaller is a worldwide popular and advanced caller ID app that blocks spam calls and helps us to identify calls from unknown numbers. However, there are also other options online that can be considered in place of Truecaller. In this article, we have curated a list of 5 best Truecaller alternatives that you can use in 2023 and secure yourself from spam and unknown calls.
List of 5 Best Truecaller Alternatives
1. Eyecon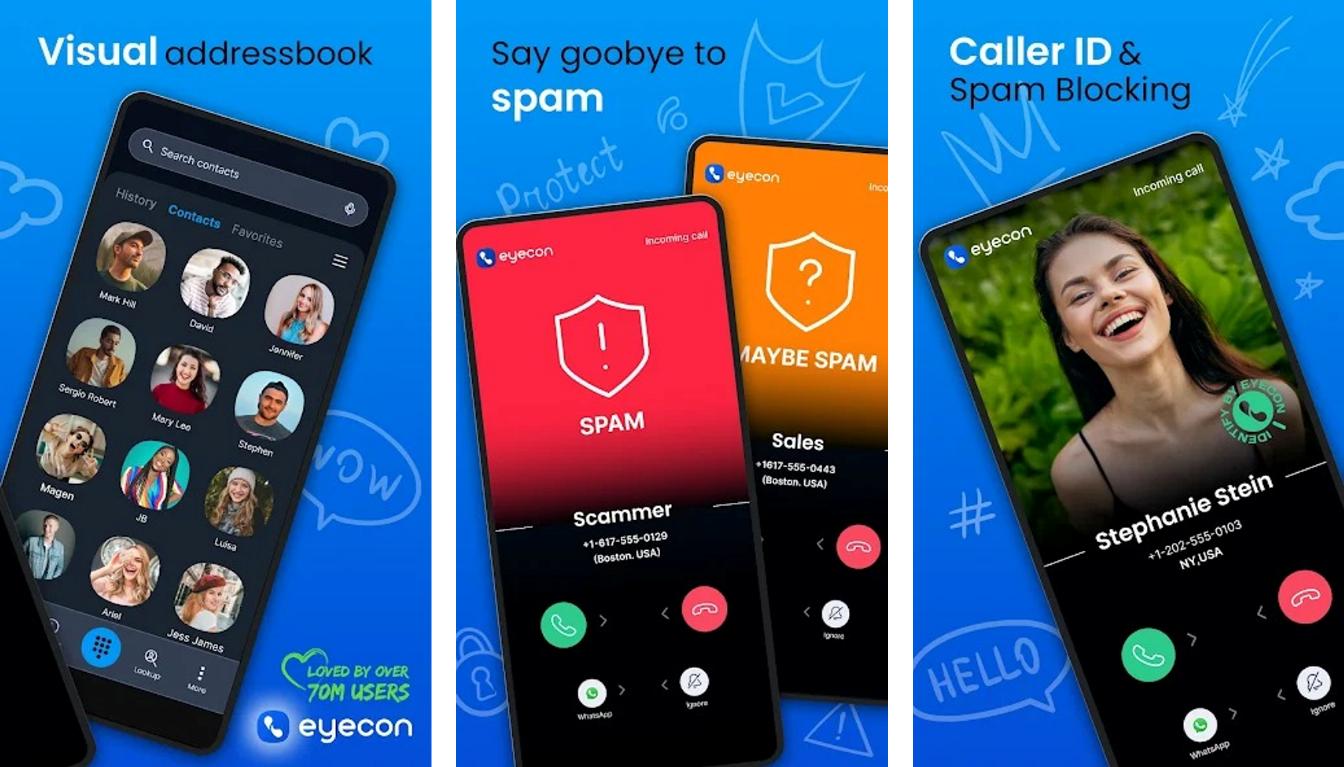 Eyecon is one of the highest-rated contact and dialer apps with all the major features. It is one of the best Truecaller alternatives which blocks spam calls and gives you a clean call log. This contact and dialer app gives full control to manage your phonebook, block and unblock numbers and set rules for incoming calls. Whenever someone calls you, Eyecon instantly gives you the information of that caller, thus saving you from picking up unwanted and spam calls. Just like Truecaller, it comes with a reverse lookup of phone numbers that helps you identify calls. Moreover, you will get a better user experience with its visual address book and quick social media access to your contacts.
Features:
Block spam calls

Instantly fetch caller ID

Visual address book

Dark mode available

Intuitive full-screen dialer

Backup your phonebook data to G-Drive

Reverse lookup of unknown phone numbers

Quick access to social media of contacts


2. Caller ID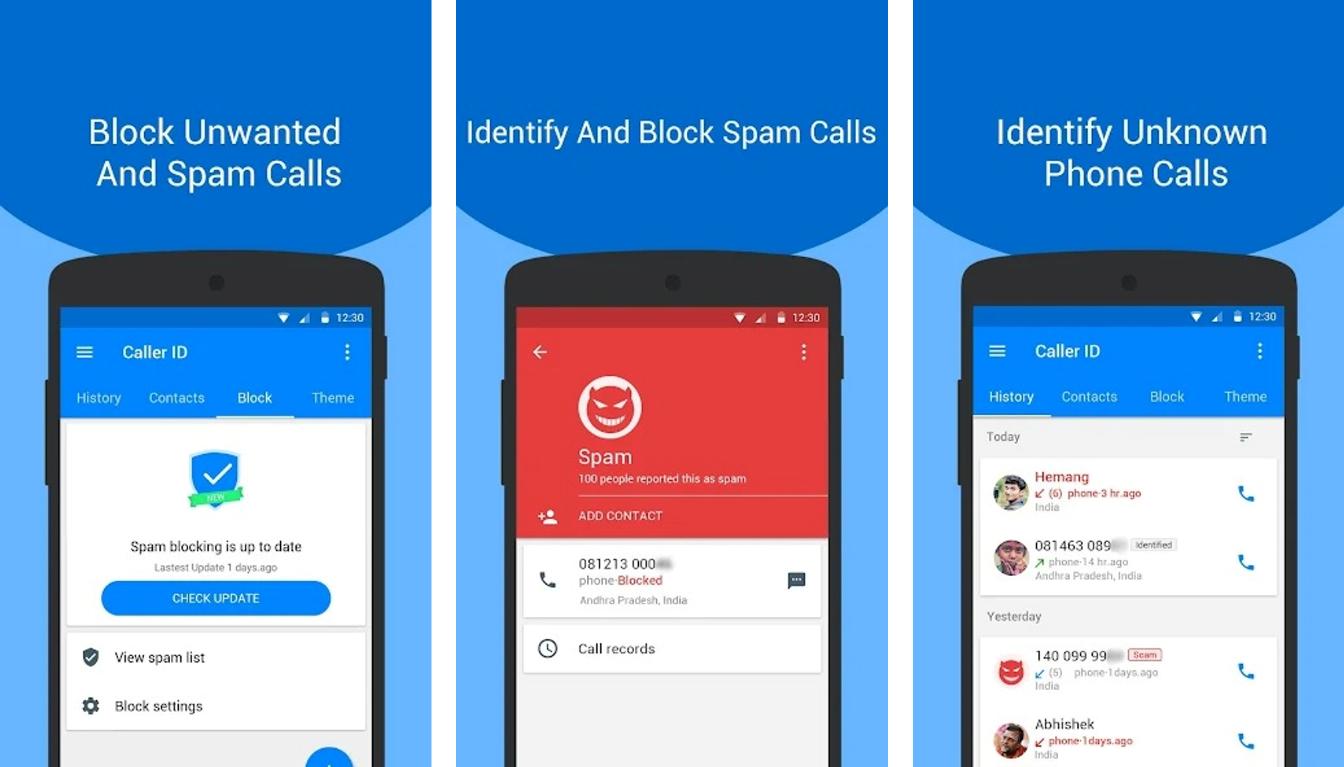 Get complete control over the incoming calls on your phone with the Caller ID, a premier call management app. It has multifunctional solutions for managing your calls. It acts as a contact saver & searcher, phone dialer, call blocker, and call identifier. Now you relieve yourself from those irritating spam calls, as it will effortlessly identify and block them. With the smartphone dialer, you can manage your call history and make calls at the same time. Moreover, you can safely back up your contacts with one tap. You can search for any number that you don't know, and this app will give you the identity of that phone number from its huge database. Caller ID is a lightweight and easy-to-use app thal that can be a good alternative for Truecaller.
Features:
Instant caller ID

Easy contact search

Lookup for any number

Smart dialer

Block spam calls

Lightweight and easy to use

Detailed call history

Backup contacts on G-Drive

3. Easy Phone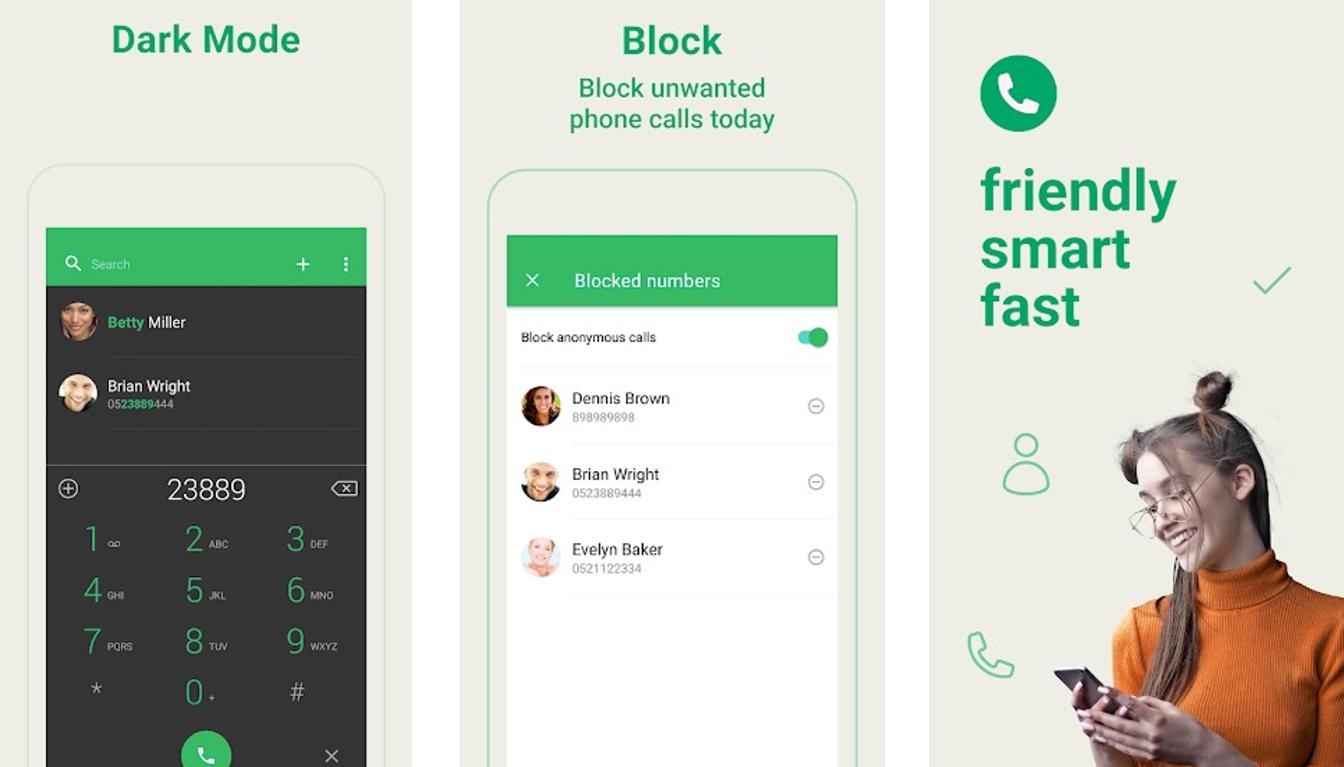 Easy Phone is another one of the popular Truecaller alternatives. It enhances your calling experience by offering a wide range of useful features. Now you can say goodbye to your old dialer app as the Easy Phone will do the call management perfectly for you. It features blocking of spam calls, and instantly gives you the caller ID of unknown numbers. Even when you miss a call, you can that unknown number and find out who called you. The T9 dialer allows you to instantly search contacts using names and numbers. In terms of look and feel, Easy Phone will not disappoint you as it has 40 different themes to choose from and has a nice and user-friendly interface. The app boasts of supporting 15 different languages including English, Italian, Portuguese, Chinese, etc.
Features:
Identify caller ID

Auto-block spam calls

Search for any number

Set your favourite contacts

40 themes and Dark mode

Supports 15 different languages

T9 dialer with quick name & number search

4. Should I Answer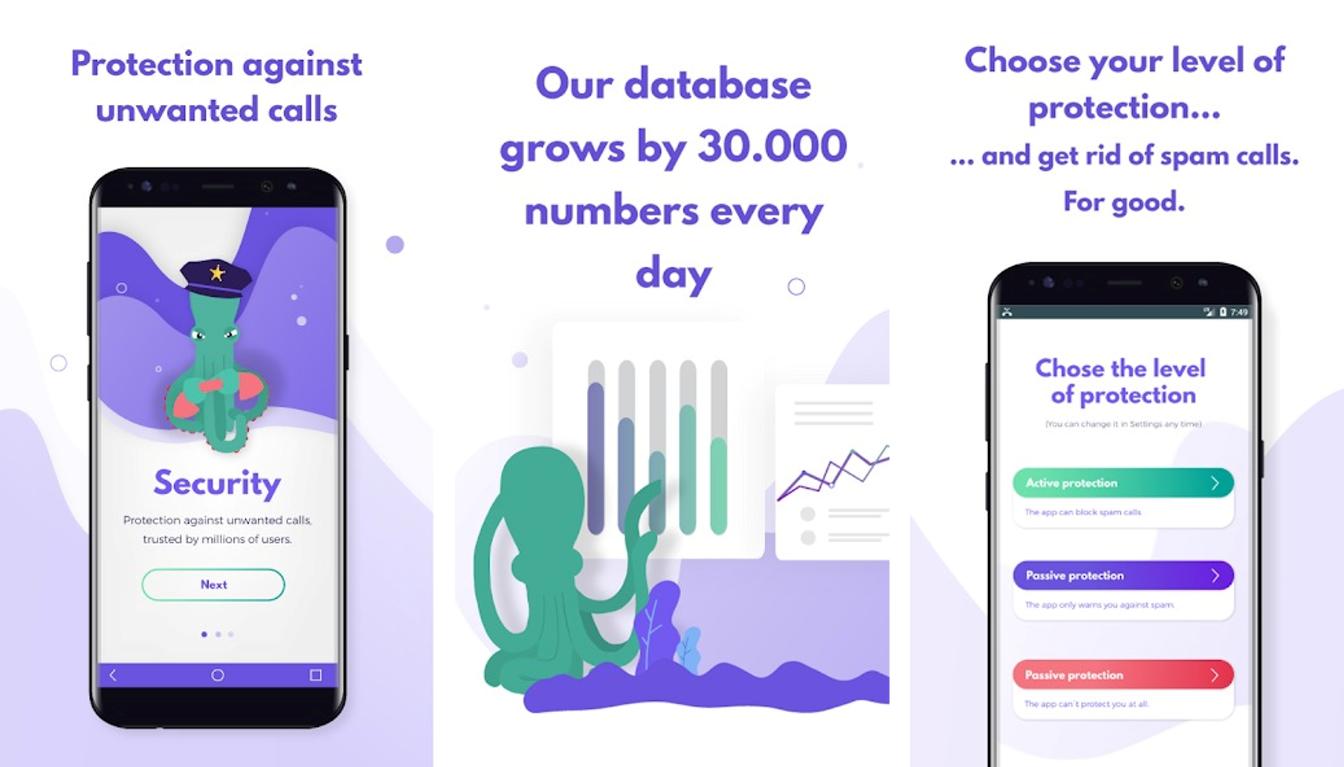 If you're fed up with unwanted calls from telemarketers, scammers, and fake job providers, then the Should I Answer app is a remarkable app to consider. It checks up unknown numbers from its huge database without an internet connection and also gives you a warning of spam and fake calls just like Truecaller, thus helping you to block that number straight away and prevent any spam calls from reaching you.
With the Should I Answer app, you get the freedom to adjust your protection level by customising allowed and blocked calls.
Features:
Shows you the caller ID

Sheild you from spam calls

Can block & report unwanted calls

Huge database that even works offline

Create a custom block list

Easy user interface

Organizes your contacts

5. Showcaller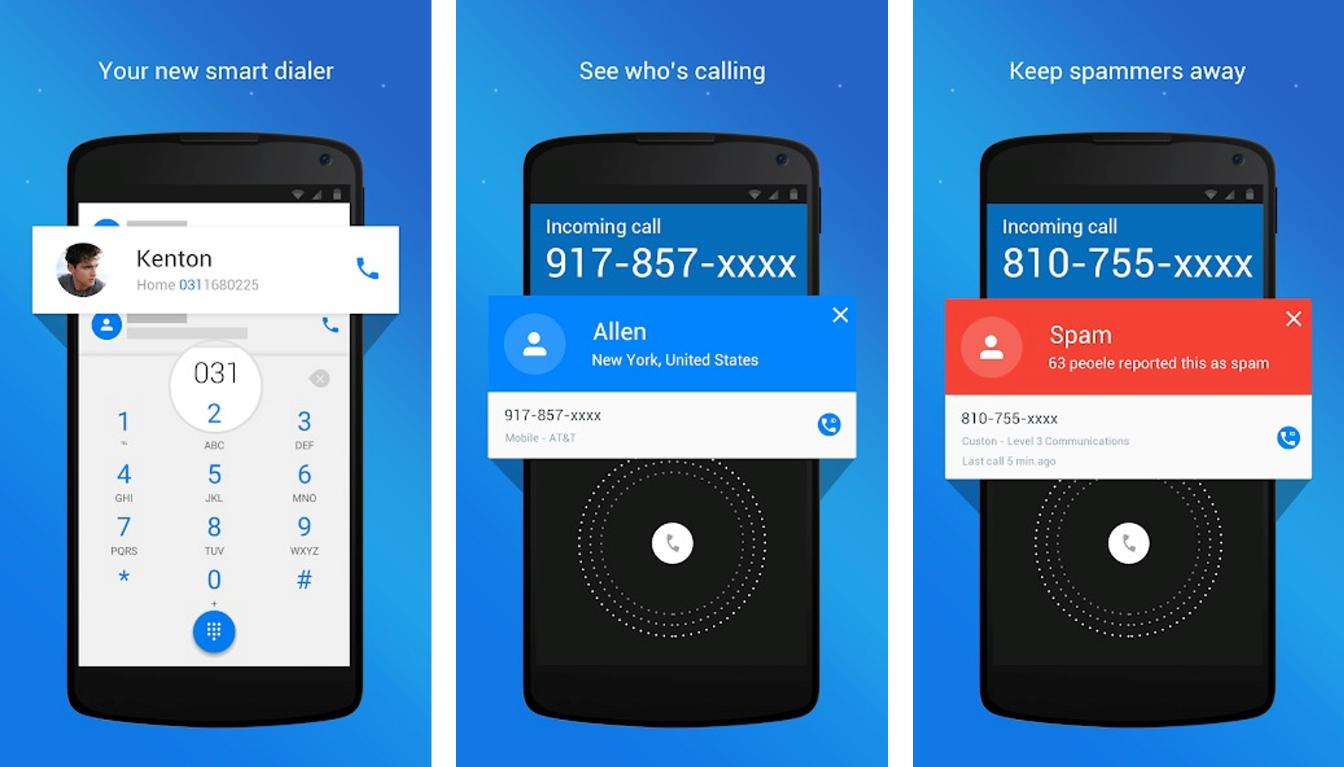 Showcaller app specialises in the accurate identification of calls and their regions. With the trust of 50 million people, Showcaller proves to be a good option for the identification of unknown numbers and blocking spam calls. It allows you to instantly find out who is calling you and can operate without a network connection. It alerts you on spam calls and also possesses the capability to auto-block them. Moreover, it comes with an ACR (Auto Call Recorder) allowing you to record a crucial call with ease and its phonebook management capabilities further enhance your calling experience.
Features:
Call blocker and spam detector

Automated call recording

Smart dialer with T9 search

Quick contacts

Offline database

Quick identification of incoming calls