Phones are an important part of our lives. We are able to connect anywhere through it but at times we get really annoyed by the spam callers or unknown numbers. Many Android phones have a built-in spam call blocking system available but most of them don't have. In order to save your time, we have many spam call blocking apps for Android devices. There are many best spam call blocker apps for android which not only block scammers but also block unwanted SMS. It enables you to identify the unknown number easily. Most of these spam call blocker apps are free and easy to use.
As the technology has advanced, the Android call blocker apps have also become faster ensuring to give you the identity of a caller immediately. You can keep its settings according to your needs. Many best spam call blocker apps can be also used for doing payments. These apps save your time from being wasted on spam callers. You need to choose the best spam call blocker app for your Android phone to keep a track of your phonebook and attend/reject calls accordingly. Here we have a complete list of top 10 best spam call blocker app for Android phones which can help you in getting rid of scammers and unknown numbers.
List of 10 Best Android Spam Call and SMS Blocker Apps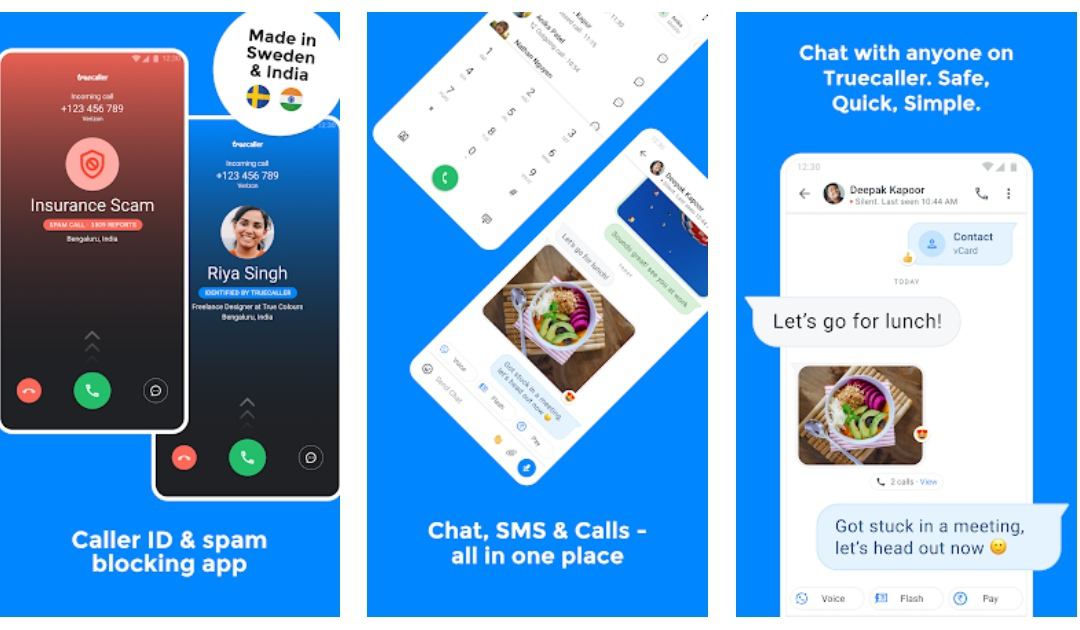 Truecaller is the best spam call blocker app for Android. It keeps your phonebook private and makes managing calls/messages easier. You can filter out spam calls/messages and telemarketers by using it. It can easily identify the unknown caller and lets you know who is calling you even before they call. You can also do secure payments through it. It also allows you to make voice calls and call recording too.
FEATURES
Safe and efficient communication

Call recording

Easy spam detection

Automatic spam blocking

One-tap payment

UPI payment feature

Block spam messages as well

You can get the instant loan with minimum documentation

Caller ID - Knows who is calling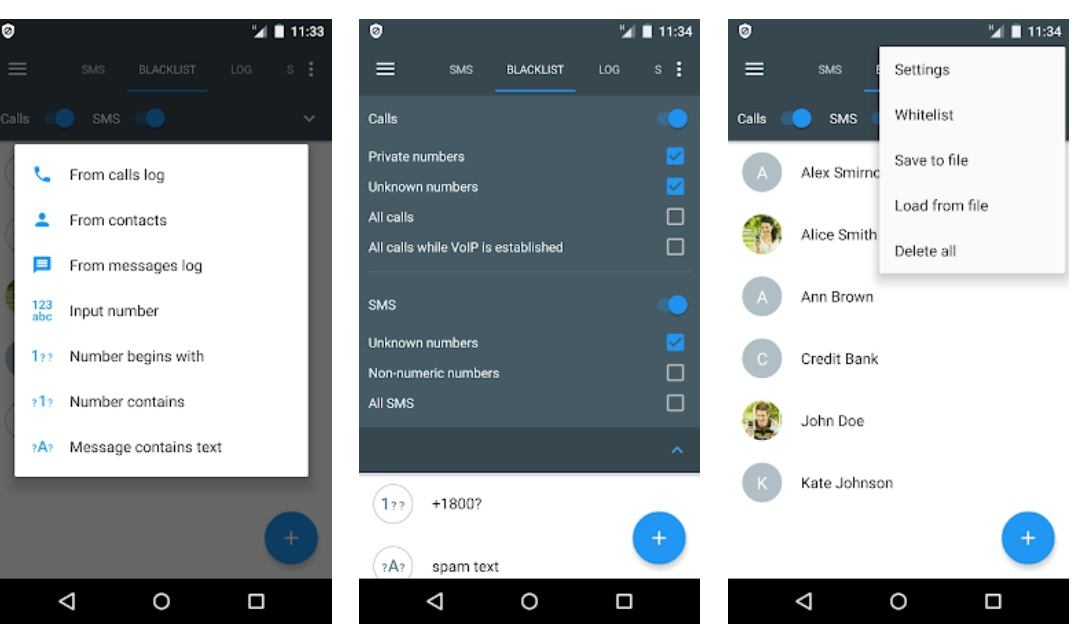 Calls Blacklist is a call blocking app as well as SMS blocking. You can block spam calls and unwanted messages easily using this Android call blocker. It is a lightweight and easy to install call blocker app. You can manage your call list easily by removing annoying calls like robocalls or spam calls. It provides a built-in SMS messenger so you can send/receive and even manage your conversations and block spam messages.
FEATURES
Built-in SMS messenger

Easy to manage

Import numbers on another device

Free call blocker for Android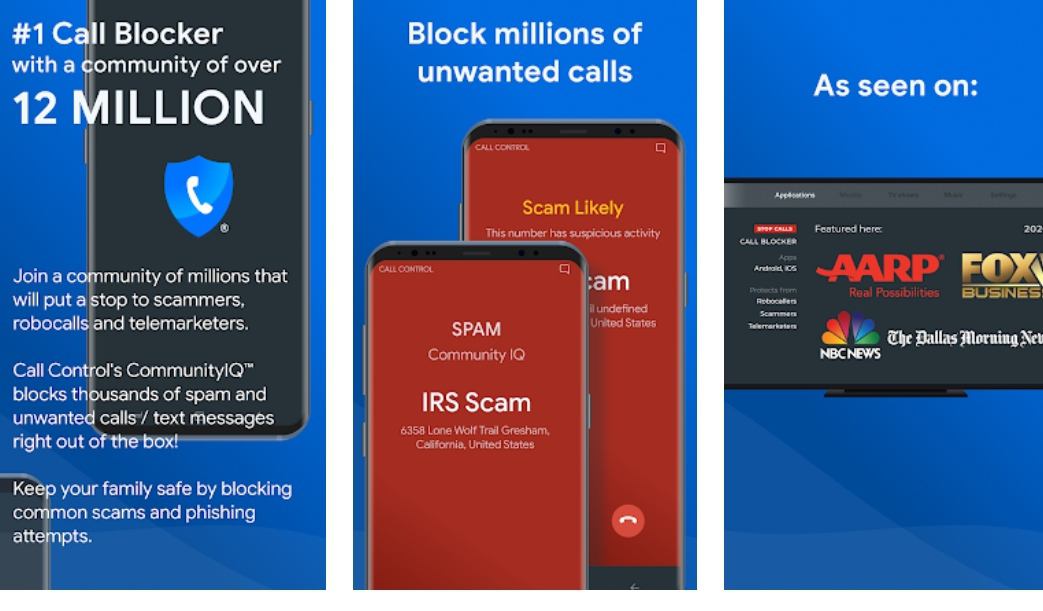 Call Control is a smart call blocker that is free to use. This call blocking app automatically blocks and blacklist various spam calls or telemarketer callers easily. It is easy to use and a smart call blocker or SMS blocker app. You can even block calls from private numbers and filter text SMS. It can easily backup personal contacts in the Cloud so they are never lost.
FEATURES
Do not disturb mode

Completely free

Reverse Phone Lookup

Personal Blacklist

Call waiting blocking supported

Caller ID - Knows who is calling

Easily track and managed the blocked calls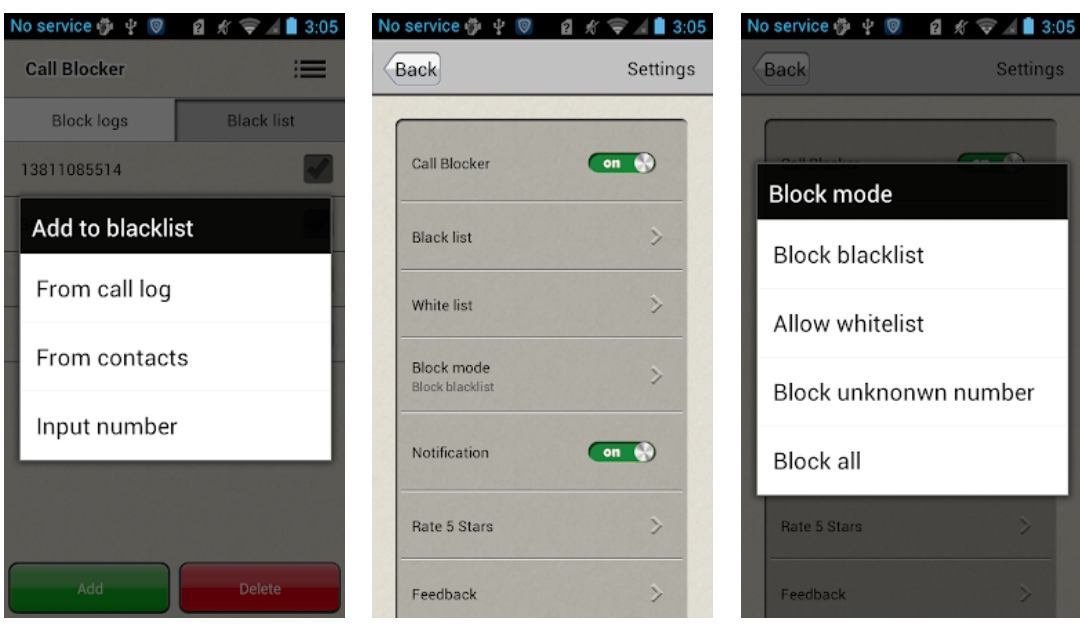 Call Blocker is one of best free call blocker app for Android which is used to block/reject unwanted calls automatically. Spam calls or sales calls can be added to a blacklist and the rest of the job is done by Call Blocker. It enables you to manage your personal data and filter out spam messages/calls by just one tap. This Android spam call blocker app is lightweight, stable, and takes less space in memory.
FEATURES
Easy Blacklist managing

Create whitelist

Record logs

Block unknown

It's totally free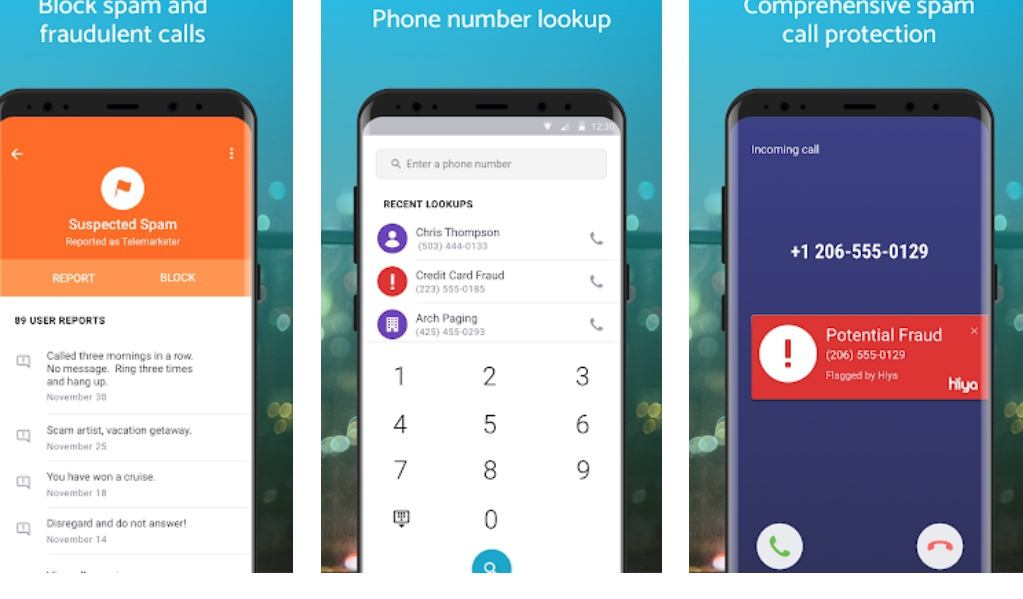 Hiya is the best spam call blocker app for Android which provides call block security and identifies the calls and blocks the spam numbers and texts. It is a free spam call blocker app for Android with no ads and is easy to use. You can Blacklist unwanted numbers and block spam callers. It enables you to perform a reverse phone search on an unknown number and identify if its fraud, spam or a legitimate caller.
FEATURES
Blacklist unwanted callers

Control your privacy

Automatic alerts

Reverse phone lookup

Security and easy to use

Free Android call blocker

Provide you the caller ID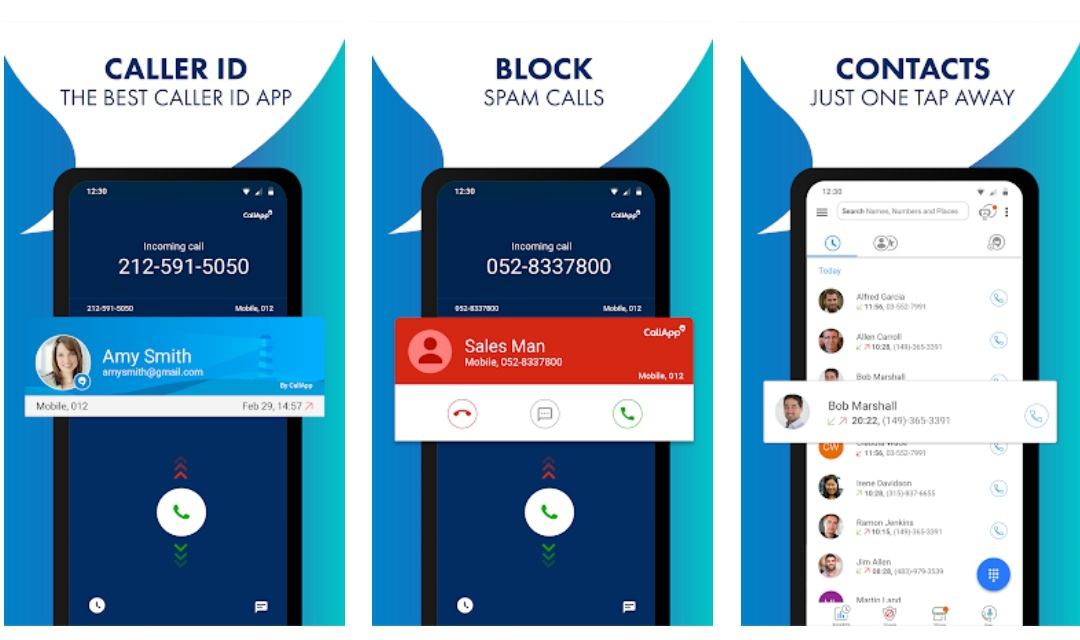 CallApp is one of the best Android spam call blocker app that provides lots of features along with call or sms blocking. It allows you to do call recording and also does automatic call recording for outgoing phone calls. You can identify unknown numbers and also block spam SMS. It enables you to share the call recording on social media. You can use phone number lookup and add numbers to blacklist or whitelist and also record calls.
FEATURES
Automatic Call Recorder

Automatically Block calls

Phone Number Lookup

Identify unknown numbers using Caller ID feature

Manage your Address Book

Provide the dark mode theme for night

You can customise your incoming call screen

Search people and places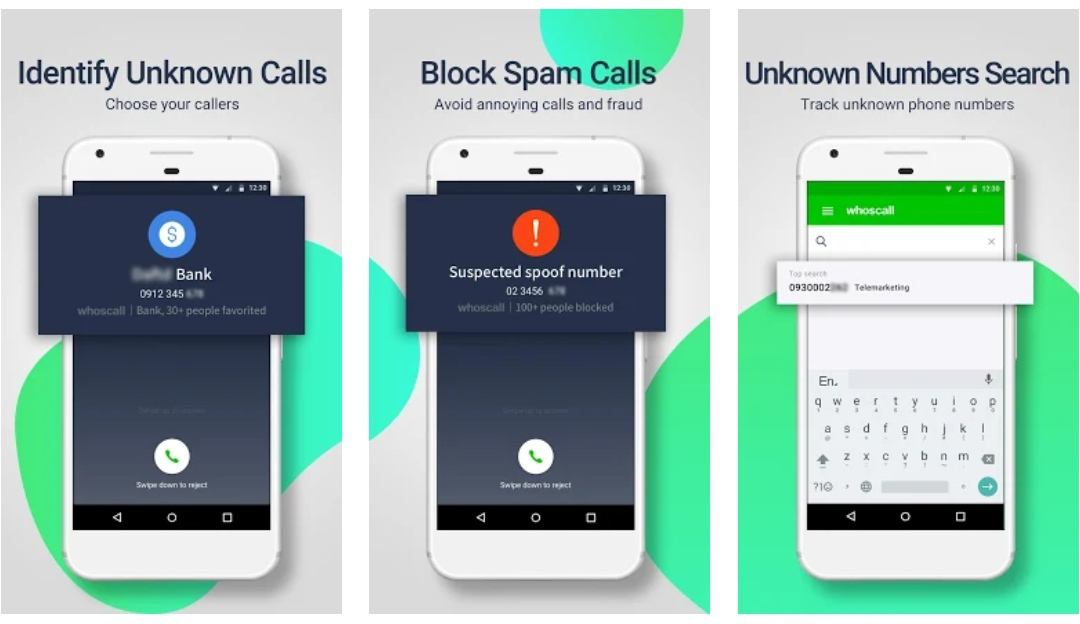 WhosCall spam blocking app provides you the safe and trustworthy communication. You can identify and block unknown calls and SMS. It is the best spam call blocker which helps you in managing your calls and messages. You can easily chat with anyone on the Whoscall conversation page. It identifies caller offline and gives proper privacy and customization to your phonebook.
FEATURES
Safe and trustworthy

Identify unknown calls

Built-in dialer

Block spam calls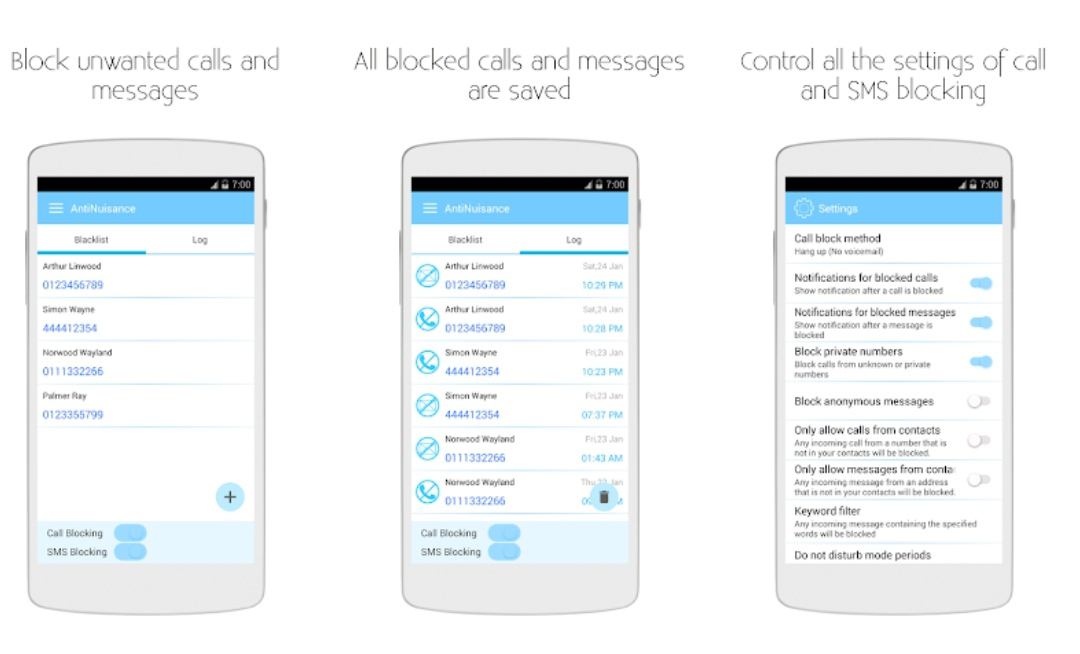 AntiNuisance is a smart call blocker app which gives you various spam call blocking and SMS blocking options. You can use the blacklist to block unknown numbers and annoying SMS from private numbers. It enables you to create a whitelist for your phone numbers which you never want to block. You can also send messages containing images/pictures that are MMS messages using it.
FEATURES
Easy to use spam call blocker app

Multi sim support

MMS text blocker

Block SMS spam

Free call blocker and SMS blocker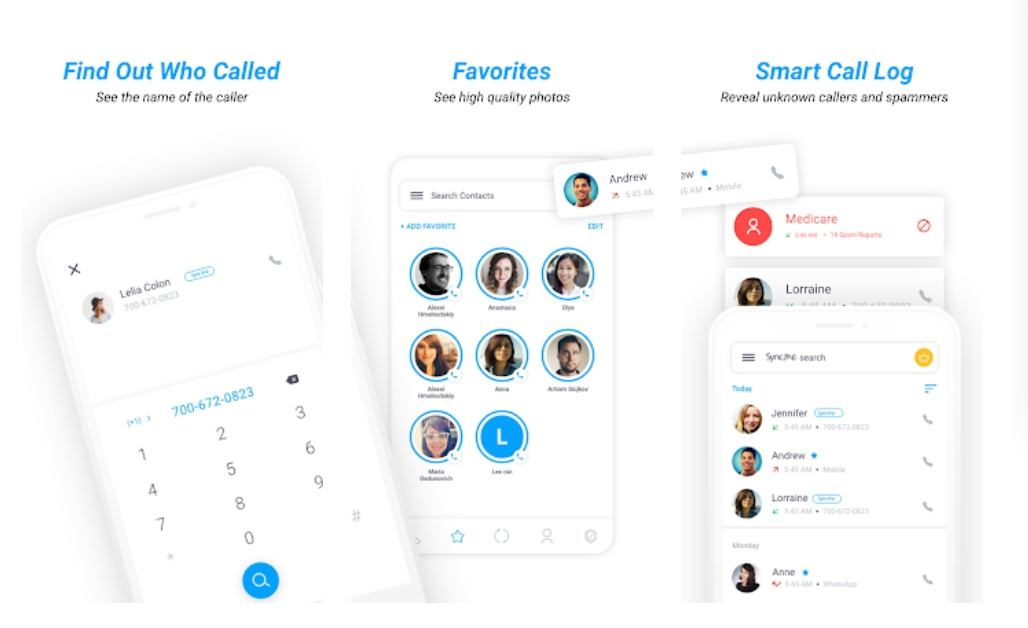 Sync.ME the best spam call blocker app for Android which helps you to search numbers and get their true caller ID. You can perform reverse phone lookup and detect robocalls to report blacklist. It lets you block spammers, telemarketers, unknown/private numbers, and spam text messages. You can select your colour call theme with the Sync.ME colour call app. It helps you in identifying duplicate contacts and immediately merges contacts in your phonebook by combining them into one.
FEATURES
Sync Contacts Photos

Sync Contacts in background

Find Out Who Calling using caller ID feature

Identify Robocalls

Call Recorder

Merge Contacts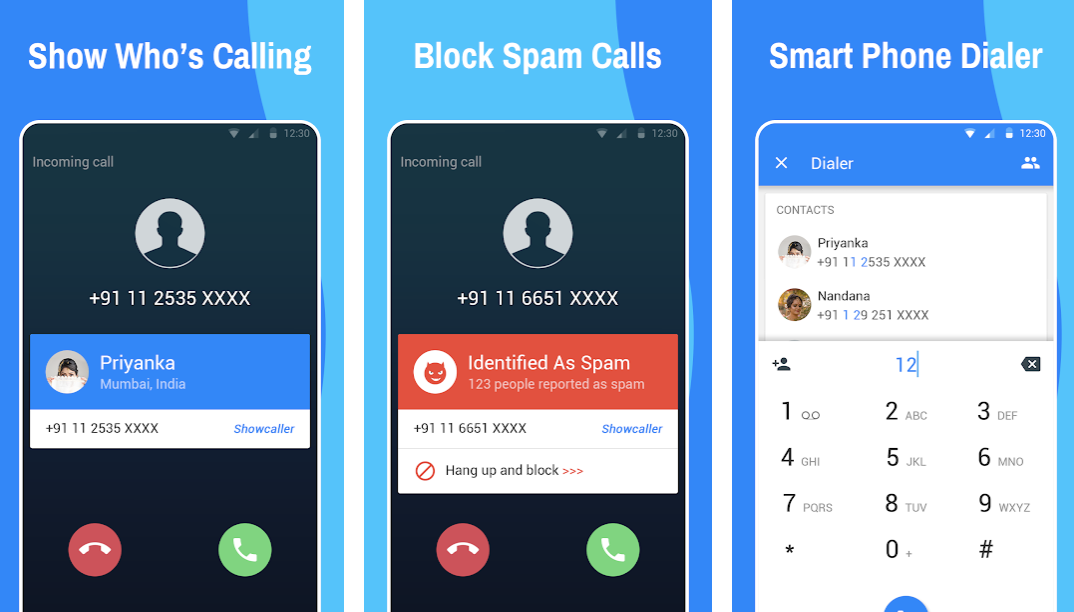 ShowCaller is an Android call blocker app that allows you to identify and find out who called you. It provides you with the best features that enable you to manage calls in a better way. You can add contacts to your favorites, block specific callers, or post reviews related to a spam call to help other people also in identifying them easily. It is a free call blocker for Android which helps in keeping your phonebook updated.
FEATURES
Mute or block calls

Smart phone dialer

Phone recorder

Phone number search from offline database

Dark theme

Real-time Caller ID