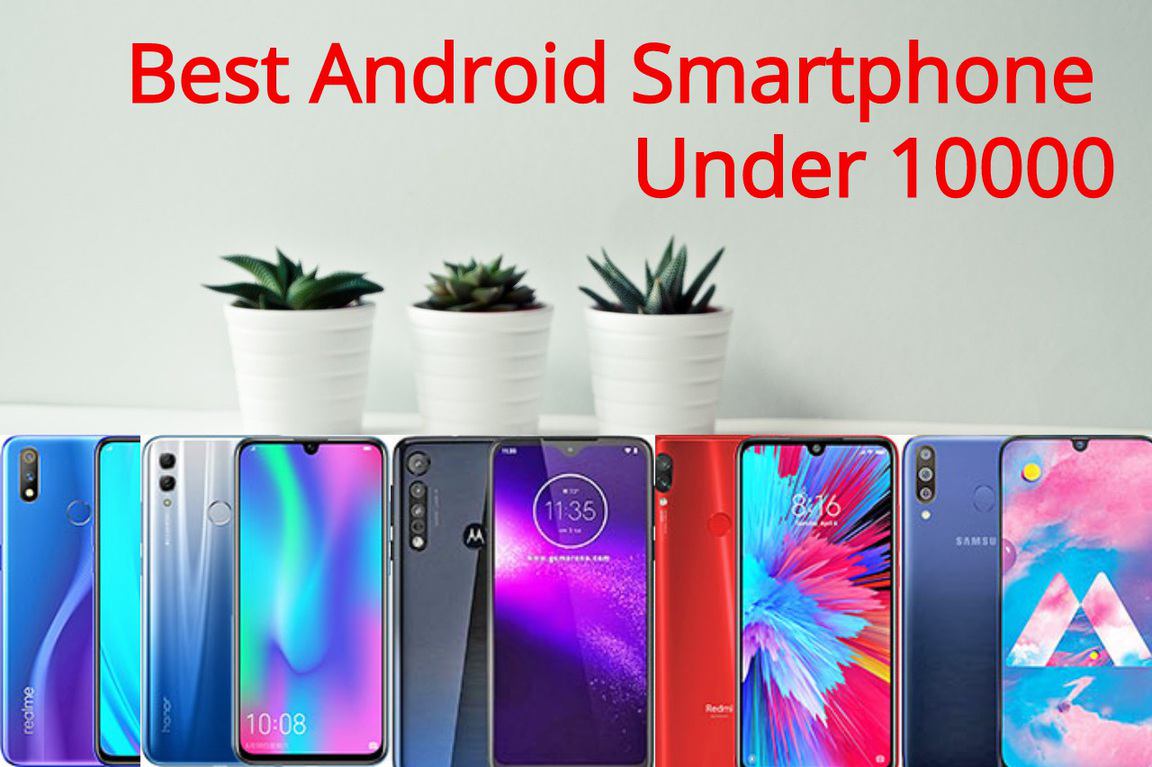 Choosing the best android smartphone under 10000 which suits your pocket can be the most arduous task sometimes. With mobile data becoming more and more affordable it is quintessential for smartphones to follow the same trend. Hence today the mobile market is flooded with affordable and budget smartphones. However, with the increasing volume, we're left clueless about which one to buy.I've curated a list of the best android smartphones under 10000 that you can buy today. Also, these are the latest phones that have been released this year.
1. Samsung Galaxy M30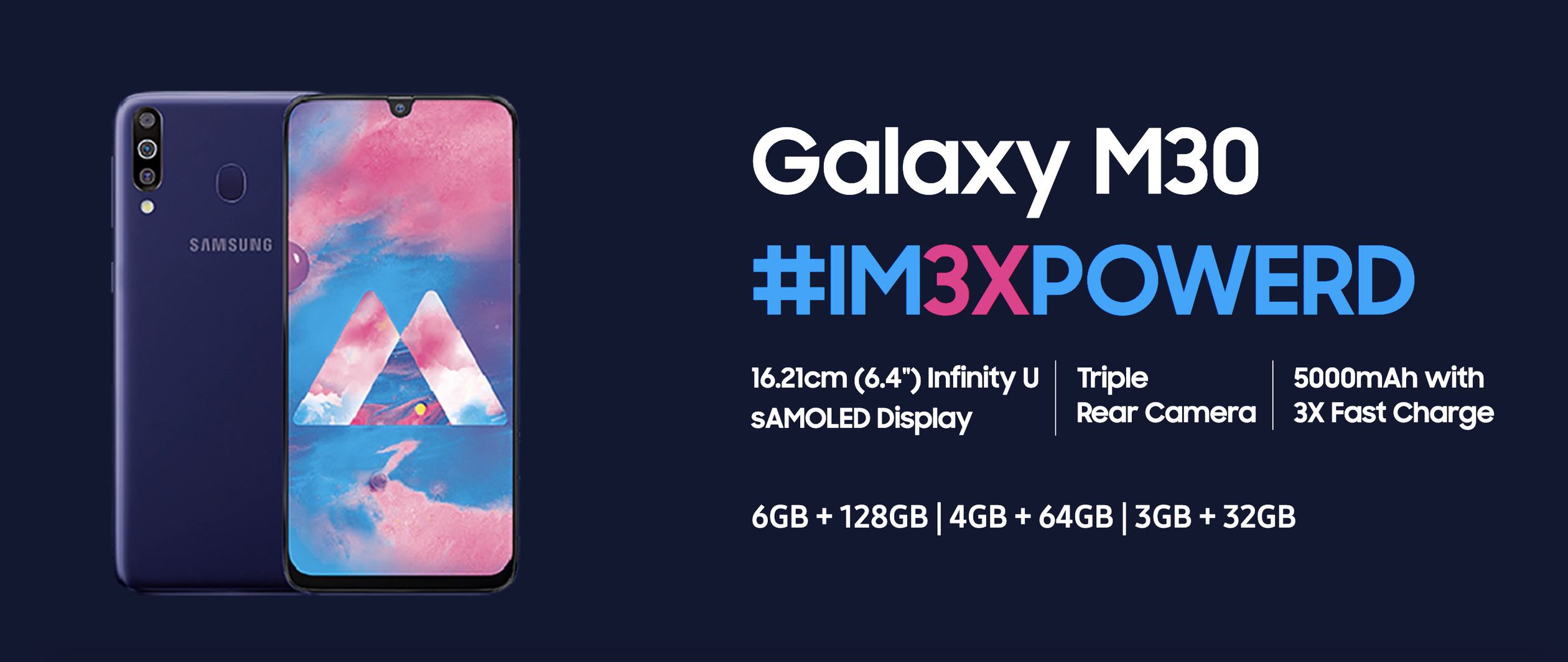 Well, as all of us already know, Samsung has been the best in the market but recently its position has been swallowed by Xiaomi. With Samsung Galaxy M30, the company has made a fierce attempt to take down its competitors in the low-cost phone market like Asus, Xiaomi, RealMe, Honor, etc. Personally, this has stood out quite well since the specifications are good enough to match the rivals. With good quality cameras, large and crisp display and mediocre battery life, the phone will appeal to all the Samsung fans who are looking for a value product. One major I noticed was the user interface being perforated with ads and notifications giving it a very clumsy experience. This comes with a triple camera setup at the back which gives clarified and good pics so does its selfie camera.
SPECIFICATION

Display

6.40-inch, 1080×2340 pixels

Processor

Samsung Exynos 7904

RAM

4GB

Storage

64GB

Battery Capacity

5000mAh

Rear Camera

13-megapixel + 5-megapixel + 5-megapixel

Front Camera

16-megapixel
2. Realme 3 Pro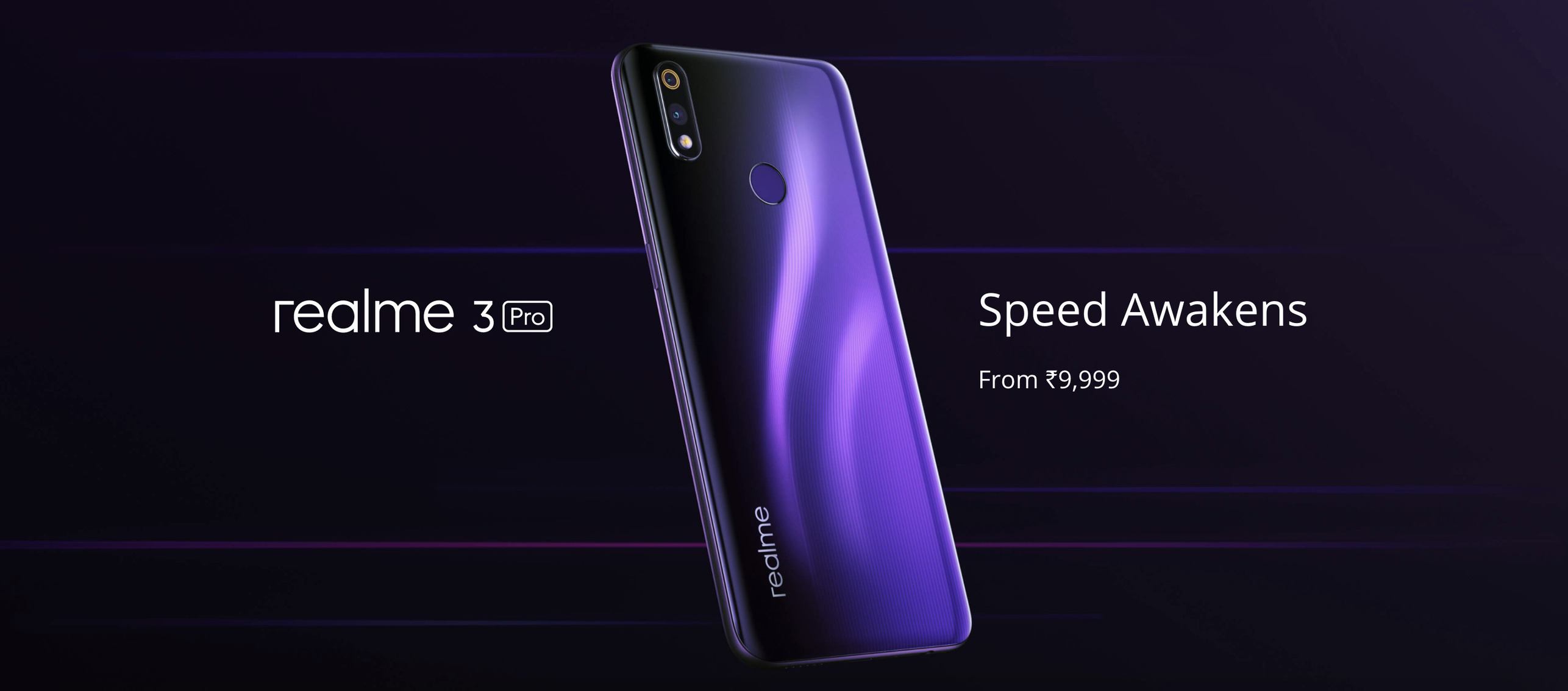 The Realme 3 Pro is the company's latest flagship phone which is budgeted under Rs. 10,000. Quite fascinatingly, Realme 3 Pro is described as the 'long-awaited awakening of speed' in its marketing campaigns which resonates use of the Qualcomm Snapdragon  710 AIE. It promises unprecedented speed and performance advantages. The multi-core AI Engine has been designed to let you enjoy the cutting of edge AI experiences and superficial gaming experience. The phone barely gets heated up with a long-time use or even during playing games. The camera is of a flagship-level with Ultra HD, super nightscape and chroma boost. It captures extraordinary details in every frame.
SPECIFICATION

Display

6.30-inch, 1080×2340 pixels

Processor

Qualcomm Snapdragon 710

RAM

4GB, 6GB

Storage

64GB, 128GB

Battery Capacity

4045 mAH

Rear Camera

16-megapixel + 5-megapixel

Front Camera

25-megapixel
3. Redmi Note 7s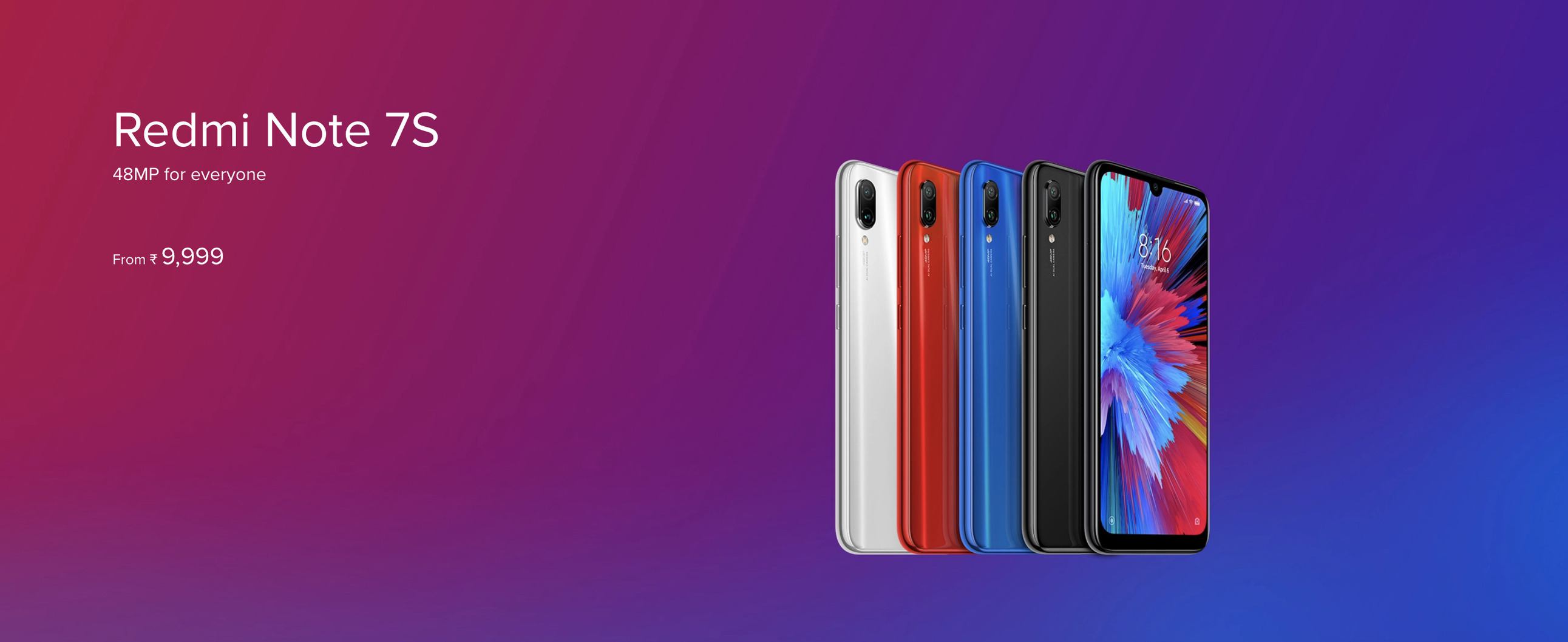 The Redmi Note 7S is a budget smartphone from Xiaomi that sits somewhere between Redmi Note 7 and Redmi Note 7 Pro. The new design by Xiaomi delivers immersive experience while retaining the renowned functionality of the Redmi series. The 6.3 inches full HD display is tagged by the company as Dot Notch Display and the screen-to-body ratio maximizes your viewing experience. It has a powerful battery that allows for long hours of uninterrupted gaming, browsing and more. The Redmi Note 7S has got 48MP + 5MP dual rear camera which is sure to astound you with sharp resolution and unmatched features. Well, enough of the bragging as I am surely a big fan, let's get into the specs.
SPECIFICATION

Display

6.30-inch, 1080×2340 pixels

Processor

Qualcomm Snapdragon 660

RAM

3GB

Storage

32GB

Battery Capacity

4000mAh

Rear Camera

Front Camera

13-Mp
Read Full Specifications
4. Honor 10 Lite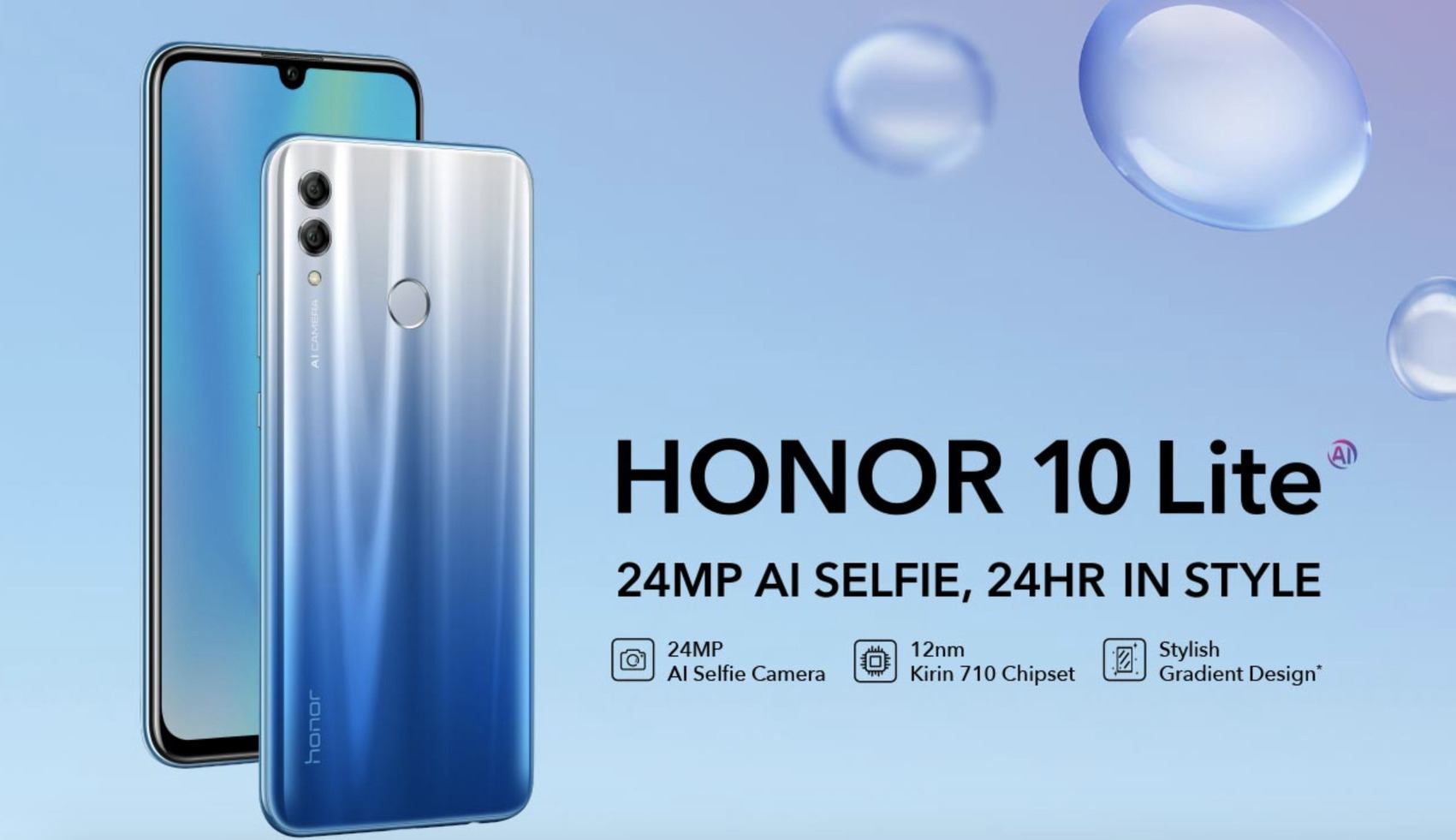 Chinese smartphone maker company has come up with Honor 10 Lite in its budget segment. The HONOR 10 Lite is a style fashion icon that you can boost off. Honor says that it has been 'inspired by the beautiful color of the sky', as resonated by its youthful, energetic and classic outer color display.
SPECIFICATION

Display

6.21-inch 2340 x 1080p FHD display

Processor

Samsung Exynos 7904

RAM

3GB

Storage

64GB

Battery Capacity

3400mAh

Rear Camera

13MP + 2MP rear camera

Front Camera

24MP AI front camera
Read Full Specifications
5. Motorola One Macro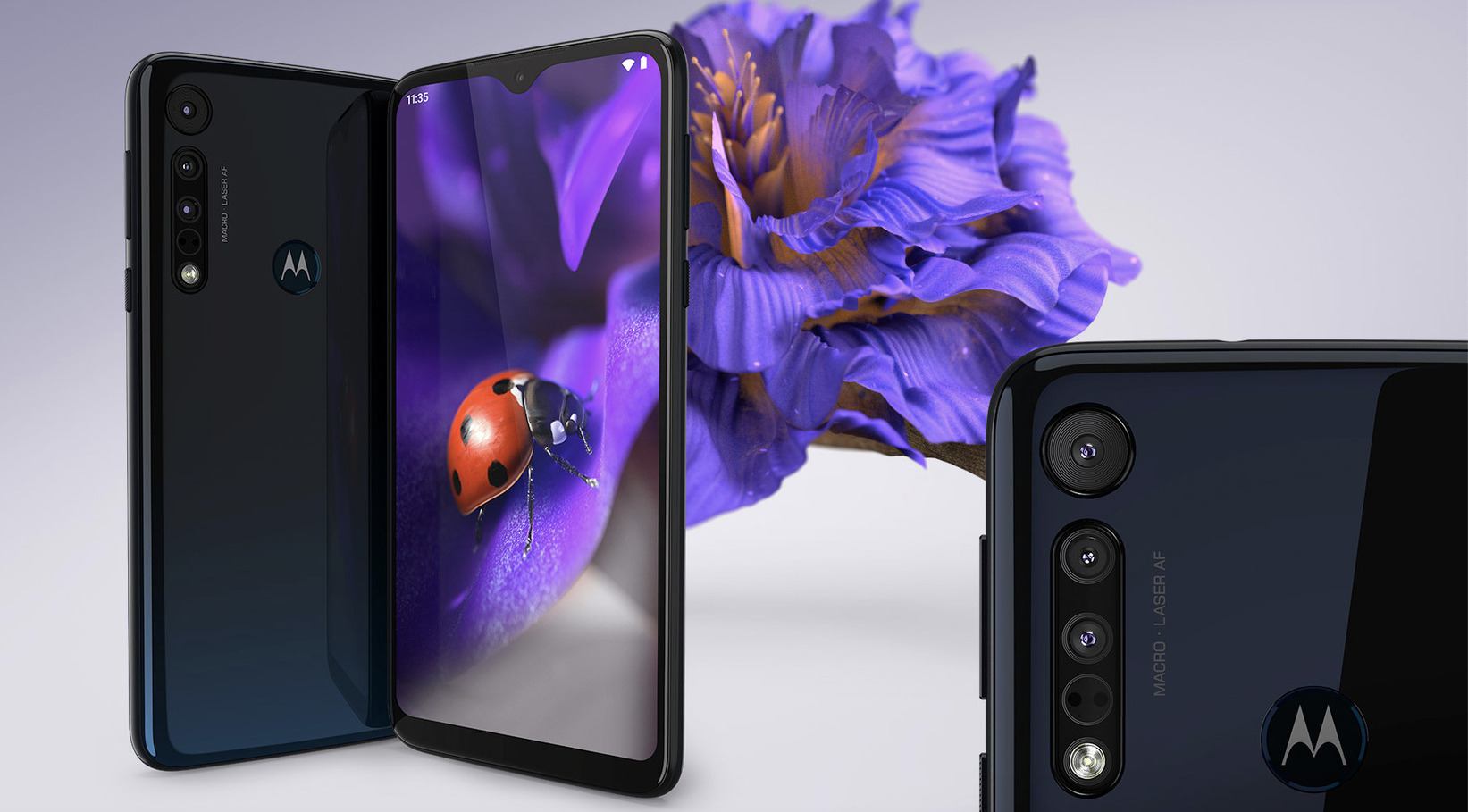 The all-new Motorola One Macro chants the tagline of #KhushiyanMagnified, which literally grabs attention. It markets the Macro Vision Camera which brings you 5x closer to details than normal. Also with lightning-fast laser autofocus and blur effects, it's a camera phone that fits in your pocket. It also has an octa-core processor that works wonders when combined with the power of AI. The 4000 Mah battery support fulfills your heart content to work and play with less worry.
SPECIFICATION

Display

6.20-inch, HD+ (1520*720)

Processor

MediaTek Helio P70 processor with 2.0GHz octa-core CPU

RAM

4GB

Storage

64GB

Battery Capacity

4000mAh

Rear Camera

13 MP main sensor

Front Camera

8MP
Read Full Specifications