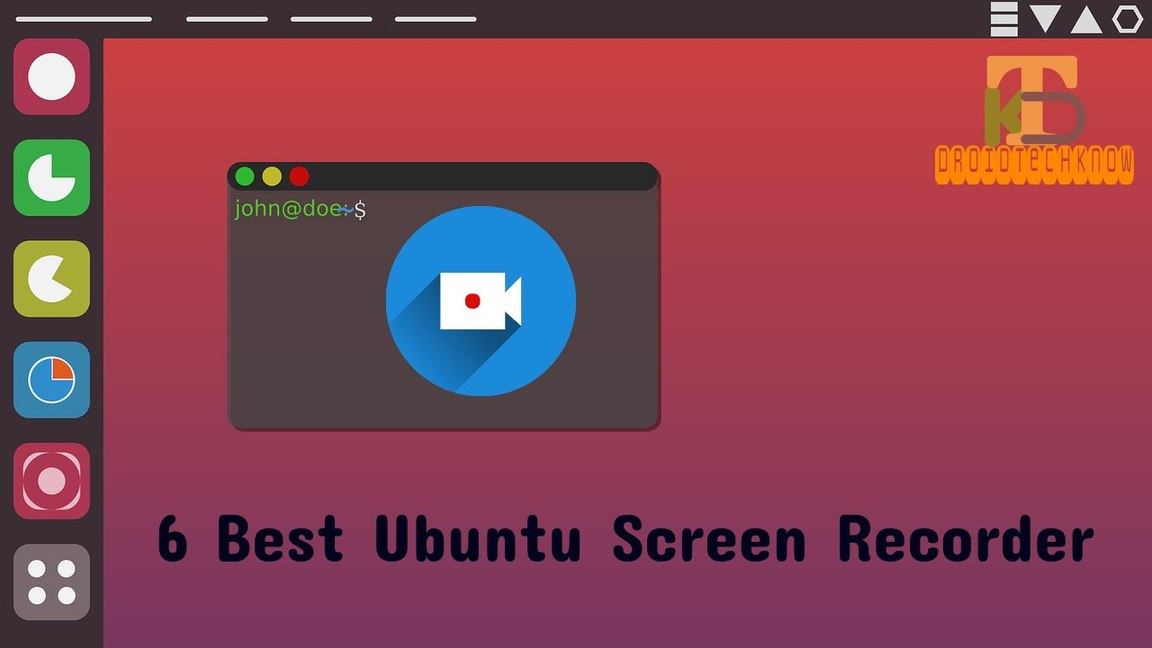 Are you looking for best screen recorder for Ubuntu Operating system? Here is the list of 5 best Ubuntu Screen recorder and how you can install them for your professional as well as personal requirements. The list includes Kazam, SimpleScreenRecorder, RecordMyDesktop, ScreenStudio, Vokoscreen, and Shutter.
Over the years with the rampant emerging of technology, documenting your work can be beneficial for a variety of reasons. One way to document and narrate your skills in the software environment can be performed through Screen recording. There are innumerable ways in which you can use screen recording or casting to showcase your work. Some among them are for making video tutorials, creating a presentation, compiling a how-to tutorial, making a software review, showing your subordinates on how to perform a task and many more that your creative mind can think of.
Here's list of 6 best screen recorder for Ubuntu
1. Kazam
Kazam is a very popular screen recorder for Ubuntu because of its user interface. The other reason why it is so famous is because of being lightweight. It supports various output video and audio formats. Kazam is best-suited for the people who are a beginner in Ubuntu platform. Along with Screen Record, Kazam also has a feature of taking a screenshot.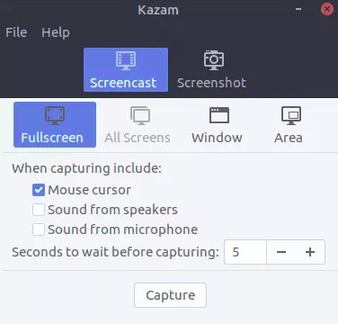 Install Kazam on Ubuntu
sudo apt install kazam
2. SimpleScreenRecorder
SimpleScreenRecorder as the name implies it is a very simple screen recorder for Ubuntu to record your Desktop screen. The best part of it that it has a very easy User interface. It supports various video output formats. SimpleScreenRecorder is also very lightweight which can work on older laptops very smoothly.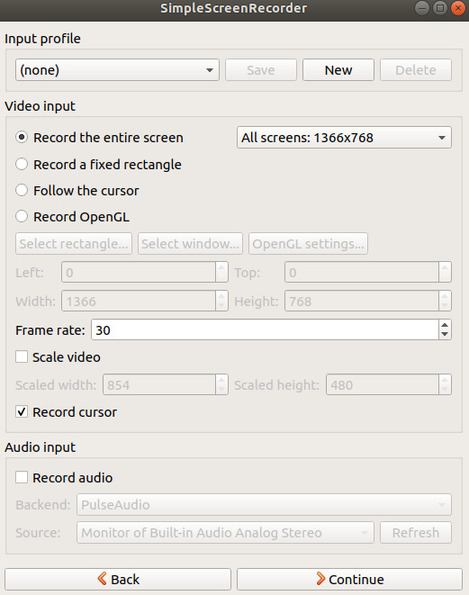 Install Simple Screen Recorder on Ubuntu
sudo add-apt-repository ppa:maarten-baert/simplescreenrecorder
sudo apt update
sudo apt install simplescreenrecorder
3. RecordMyDesktop
RecordMyDesktop is basically a command-line tool which comes with two different GUI based on  GTK and QT4. The software is completely written in C language. It can be easily controlled by command-line interface as well it's GUI. RecordMyDesktop is very powerful and lightweight also.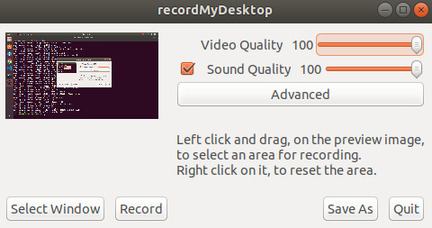 Install Record My Desktop on Ubuntu
sudo apt install gtk-recordmydesktop
4. ScreenStudio
ScreenStudio is very lightweight screen recorder for ubuntu that comes along with rich features. It records your Ubuntu screen with some additional functionalities. Along with ordinary recorder, It has other useful features as well which makes it be unique. It allows for text overlay and has support for webcam as well. With the help of ScreenStudiao, You can directly stream your screencast to Twitch, Hitbox, Youtube or any other video host services.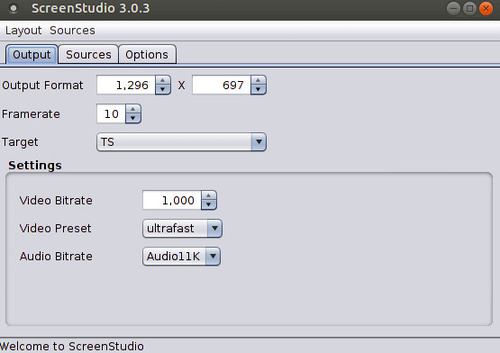 Install Screen Studio on Ubuntu
sudo add-apt-repository ppa:soylent-tv/screenstudio
sudo apt update
sudo apt install screenstudio
5. Vokoscreen
Vokoscreen is another very simple screen recorder for ubuntu with user-friendly UI. It also supports various video and audio formats. You can use the webcam while recording your screen. It has hotkey support as well.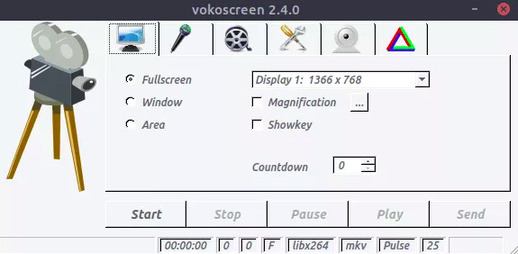 Install Vokoscreen on Ubuntu
sudo apt install vokoscreen
6. Shutter
If you are searching for a good Ubuntu screen recorder with simple and minimal UI then Shutter is one of them. It also provides an image editing tool which can be used to customize the captured image.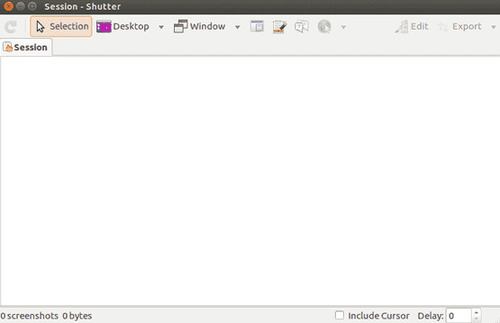 Install Shutter on Ubuntu
sudo add-apt-repository -y ppa:shutter/ppa
sudo apt-get update
sudo apt-get install shutter