India has witnessed a huge surge in the gaming industry in recent years, with a growing number of individuals transitioning into full-time gamers and opting for careers within this dynamic landscape. Titles such as Call of Duty, PUBG, GTA 5, FIFA and others have amassed legions of Indian gamers and now every gaming enthusiast aspires to build their own gaming setups.
Whether someone possesses a powerful CPU or a new-gen gaming console, the significance of gaming monitors cannot be ignored. These gaming monitors have high refresh rates and lightning-quick response times, delivering an immersive gaming experience. So for all the devoted Indian gamers out there seeking the ultimate gaming monitor without breaking the bank, we have you covered.
List of Top 6 Best Gaming Monitors Under 15000
1. Acer Nitro Vg270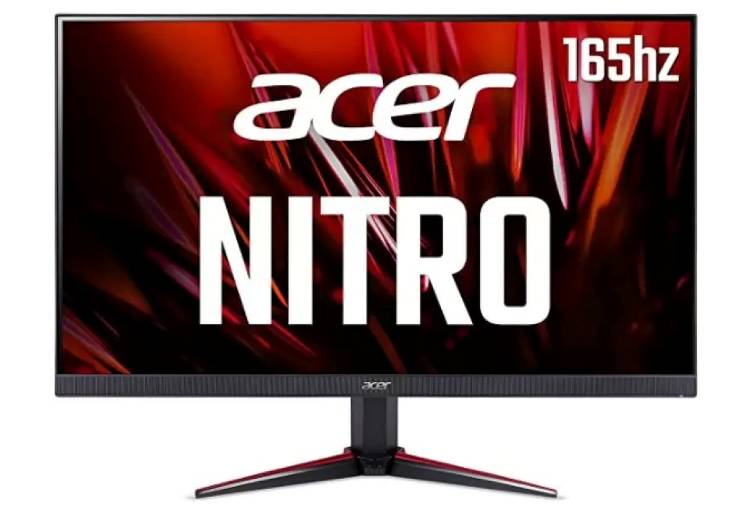 Take your gaming experience to the next level with the Acer Nitro Vig270 full HD gaming monitor. Acer has provided us with high-performance gaming laptops and other tech gadgets at competitive prices in India. This gaming monitor from Acer is a fantastic product, delivering high-end features at a price range hard to believe.
Talking about the display, it has an IPS panel with a superfast refresh rate of 165 Hz and response time of just 0.5 ms which enhances the gaming experience and especially multiplayer FPS games. You get various connectivity options including 2 HDMI and audio ports and can modify the display using an inbuilt Acer Display Widget utility software. From looks to performance, this monitor is definitely built for all the gaming enthusiasts out there.
Features:
Full HD display

27 inches screen size

Refresh Rate of 170 Hz

Response time of 0.5 ms

Built-in speakers

HDR 10 with 98% sRGB

3 years of warranty

AMD Radeon Free Sync

Acer Display Widget utility software

Acer Eye Care tools for strainless view


2. MSI G2422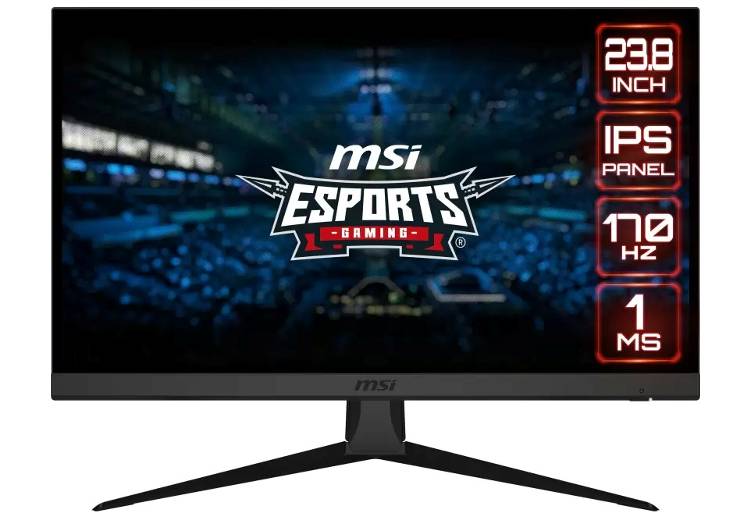 MSI is one of the most trusted brands in the gaming and eSports industry. They are well known for their gaming laptop and have a wide range of gaming accessories available in the market. The MSI G2422 is probably the best gaming monitor as of now that you can get under 15k. Its 23.8-inch FHD IPS panel with an impressive 170 Hz refresh rate and 1 ms response time ensures that you get the best gaming experience without any lag and screen tears. It has a wide colour gamut with 102.58% sRGB and is optimised to produce less blue light making it suitable for long gaming sessions.
Moreover, the MSI G2422 comes with an HDMI CEC profile sync that automatically syncs display settings when you connect different devices with it.
Features:
Full HD display

23.8 inches screen size

Refresh Rate of 170 Hz

Response time of 1 ms

Wide colour gamut

3 years of warranty

AMD Free Sync Premium

Blue light filter and Night Vision

HDMI CEC profile sync

Frameless design with narrow bezel


3. Lenovo G24-20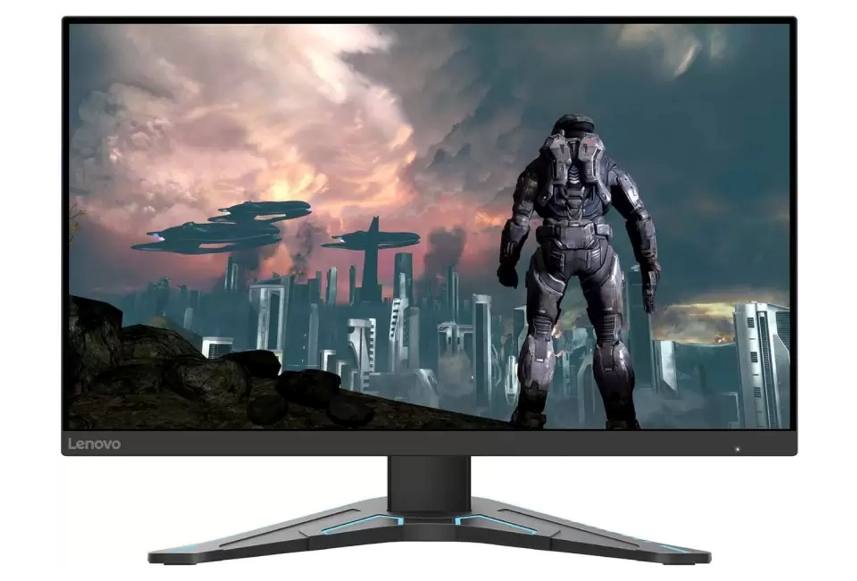 With near edgeless monitor with a 165 Hz refresh rate and aesthetic design, the Lenovo G24-20 is one of the top picks among gamers. Whether you play your favourite video games or watch movies, this monitor will give you an immersive experience with its frameless design.
It comes with an FHD display of 1080p, response time of 0.5 ms and 350 nits of brightness. This 23.8-inch gaming monitor comes with AMD Free Sync Premium and has an sRGB colour accuracy of 99%. Additionally, you get antiglare, blue light filter, and flicker-free features with this TUV standard gaming monitor and all the display controls are located at the front.
Features:
Full HD display

23.8 inches screen size

Refresh Rate of 165 Hz

99% sRGB colour accuracy

Response time of 0.5 ms

350 Nits of brightness

AMD Free Sync Premium

3 years of warranty

Near edgeless monitor

TUV-certified eye comfort


4. BenQ MOBIUZ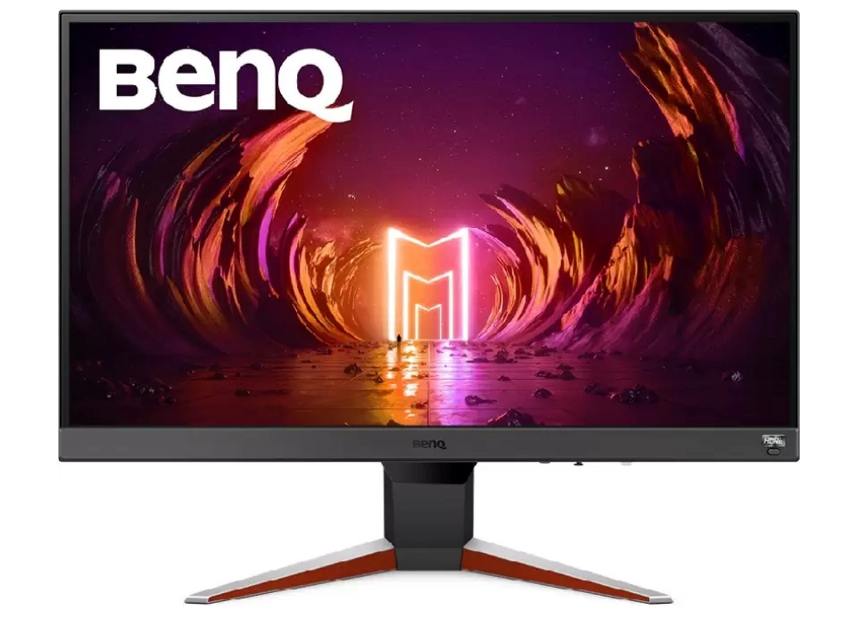 BenQ MOBIUZ is another terrific gaming monitor with a fine look and high-end features. It comes with a 24-inch VA panel and has a bezel-less design with HDR support to give you an immersive experience. The quick 1 ms response time and 165 Hz refresh rate will give you an edge over other gamers and enhance your lag-free gaming experience.
In terms of display customisation, BenQ has done a great job with MOBIUZ. You get a Black eQualizer, colour vibrance, motion blur reduction, and a light tuner to modify the screen according to your preference. Apart from that, this monitor also ensures eye comfort with blue light filtering and e-paper mode.
Features:
Full HD display

24 inches screen size

Refresh Rate of 165 Hz

Response time of 0.5 ms

Built-in treVolo speakers

Bezel-less screen with HDR 10

AMD Free Sync Premium

3 years of warranty

Various display customisation tools

Eye care with blue light filter and e-paper mode


5. LG Ultragear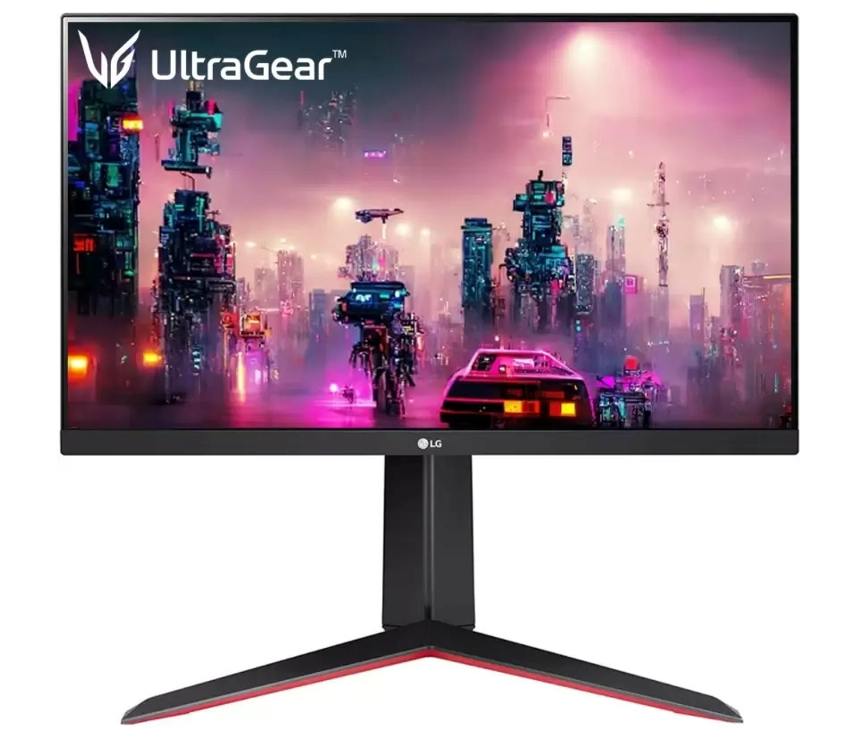 The LG Ultragear gaming monitor has a great design that will give you a true hardcore gamer feel. It is sleek and looks impressive from both front and back. When it comes to performance, you can definitely go with this gaming monitor as it will give a fluid smooth gaming experience with its 144 Hz refresh rate and quick response time of 1 ms.
The quality of display in Ultragear is remarkable with its HDR 10 support and sRGB of 99% which provides vivid colours and sharp pictures. If you love real-time shooting games, then this gaming monitor can be your top choice because it comes with Dynamic Action Sync and Crosshair feature that gives you an extra advantage and better accuracy during gameplay.
Features:
Full HD display

24 inches screen size

Refresh Rate of 144 Hz

Response time of 1 ms

HDR 10 with 99% sRGB

3 years of warranty

Sleek and stylish design

AMD Free Sync compatible

Dynamic Action Sync

Crosshair feature & Black Stabilizer


6. Samsung Odyssey G3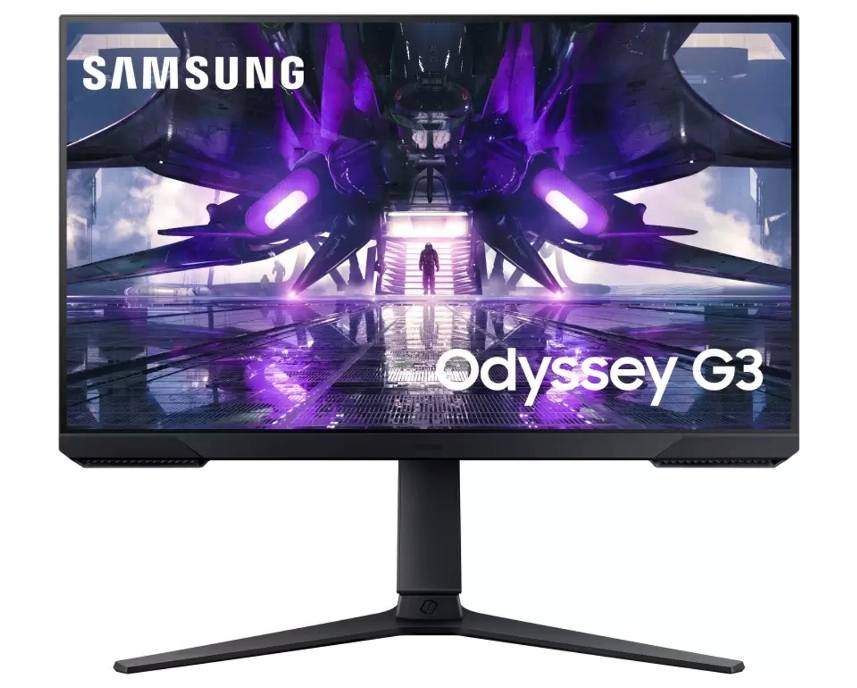 Samsung Odyssey G3 gaming monitor possesses the same display quality but with a faster refresh rate of 144 Hz and a quick response time of 1 ms. Playing your favourite genres of video games on this 24-inch 3-sided borderless display will definitely give you a captivating experience.
The AMD Free Sync compatibility ensures flicker-free gameplay and has an eye-saver mode as well to reduce your eye strain. The ergonomically designed Odyssey G3 can be rotated to a perfect 90 degrees allowing you to use it in portrayed mode too.
Features:
Full HD display

24 inches screen size

Refresh Rate of 144 Hz

Response time of 1 ms

3-sided bezel-less design

3 years of warranty

AMD Free Sync Premium

Blue light filter to reduce eye strain

Tilt, swivel, pivot and adjust height