Modern children grow up with sophisticated computer abilities. Furthermore, schools are prioritizing coding abilities for children because STEM jobs dominate the current world. But should you be on the lookout for any specific kid-friendly coding software? Not exactly. A rising number of kid-friendly coding apps make learning to code simple.
To increase your typing speed when programming, you may also read our list of the top typing programs. Learning to code with these entertaining yet useful applications will enable children to understand the essential parts of coding important for any child's future, especially with computing being a part of the new curriculum and technology serving as the foundation of today's society. The editors of the educational app store can assist you in selecting coding apps that can aid children in gaining critical thinking and problem-solving abilities.
What better method to educate children about coding than through games? Many programmers have produced coding for kid-friendly apps over the years. Although the instructional methods used in each app vary slightly, kids will find them entertaining and engaging. We have selected some of the top coding applications that keep kids interested while teaching them through a variety of exercises.
Related Article: These Languages Will Help You To Become A Full Stack Web Developer
Why Is Coding Vital for Children?
One of the most in-demand skills in almost every field is coding. The practice has many different applications, and experienced professionals in the sector can obtain various high-profile positions. The earlier children begin, the more probable it is that they will become specialists in the subject.
One of the best things you can do for your children's future employment as a parent is to encourage them to learn to code from an early age. Jobs in computer and information technology are predicted to expand by an astonishing 13% this year, according to the Bureau for Labor Statistics.
The Bureau for Labor Statistics predicts an outstanding 13% growth in computer and information technology occupations over the next ten years. Given how much we rely on technology, it's difficult to think that this trend won't continue, therefore this sector will provide your child with a variety of intriguing prospects.
1. Tynker –Learn to Code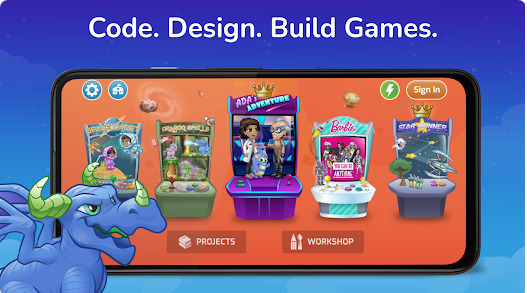 For children who want to learn how to code and get their hands dirty, Tynker is a fantastic coding app. Tynker, like many other kid-friendly programming tools, makes coding enjoyable.
Through a series of coding challenges, Tynker presents its visual programming language. Kids may have fun while learning and using coding abilities. Kids are given a problematic code fragment to fix in order to complete these riddles. In order to design programs that emphasize efficiency, children use logic and develop their understanding of loops and conditionals.
Children can learn to code using visual blocks before on to more complex languages like Python and JavaScript. Tynker offers a clear learning path by starting with visual blocks and moving on to individual code.
Its platform provides a wide variety of alternatives. Kids may alter Minecraft, program robots and drones, make apps and games, and study STEM courses (Science, Technology, Engineering, and Math).


2. Code Karts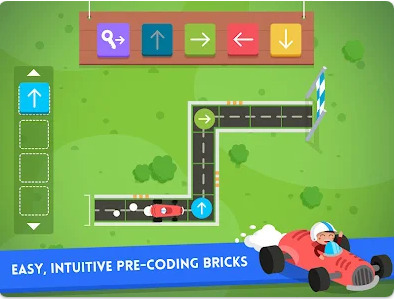 Code Karts is the perfect game for your child if they enjoy racing automobiles. Kids can easily learn coding by playing this game. Drag-and-drop code is used by players to direct colorful race cars across a course. This game is designed for preschoolers and doesn't require reading comprehension. With just some color matching, you can pass the first 10 levels, which are all free.
You may unlock 60 more levels for $1.99 extra, each of which gets harder and necessitates more advanced coding skills. There is a racing mode in this game as well. By competing against another automobile on the track, players may gauge their coding speed.


3. Coding for Kids-Code games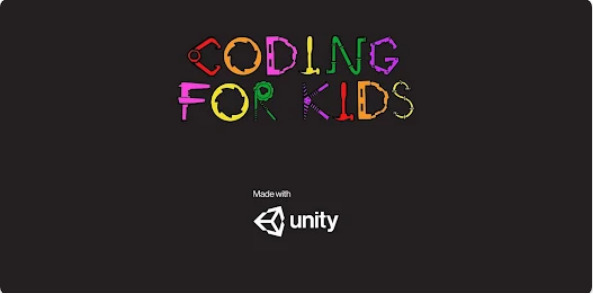 Awarded app Coding for Kids tries to achieve this by teaching the fundamentals of coding through 200+ entertaining games like exploding balloons, putting out fires, playing a dentist, etc.
Learning to code at an early age is advantageous for a child's future career trajectory as well as for the development of their logical reasoning, problem-solving, and memory skills.
These interactive games impart ideas such as loops, sequences, coordinates, arrays, functions, debugging, and more, as well as pattern identification and logical sequencing abilities.


4. Grasshopper learn to code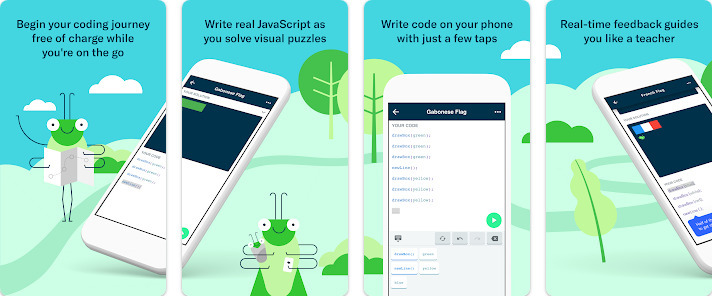 Grasshopper is a fantastic coding app for teaching kids how to code in a playful and exciting way. It teaches kids to write actual JavaScript through short games.
Visual puzzles strengthen coding fundamentals and foster problem-solving abilities. Children will be guided by real-time feedback like a teacher and will not feel as though they are learning in a virtual setting.
It has several levels, and as you advance, the challenge level becomes more sophisticated and advanced. Grasshopper is accessible on all web browsers, iOS, and Android devices. Between devices, your progress syncs without any issues.
The Grasshopper app teaches users how to code in JavaScript completely for free. Even though the Grasshopper app wasn't created with children in mind, older children should be able to utilize it. Kids will need to be comfortable reading, have a basic understanding of coding, and have a basic understanding of math in order to utilize the program. The lectures are rather brief, and as kids advance, they can pass quizzes and obtain prizes.

5. CodeSpark Academy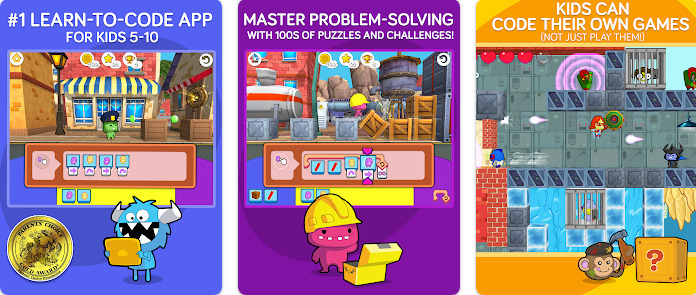 CodeSpark is one of the best coding apps for kinds that has a "no words" user interface and uses highly interactive learning activities like games, puzzles, game creation, step-by-step creative projects, and offline printables to teach the fundamentals of computer programming. For children aged 5 to 9, CodeSpark is a well-liked at-home coding curriculum because of its interactive learning idea.
Players embark on an adventure while learning about coding with cute Foos characters. Players can direct their characters to gather jewels, donuts, and other stuff by using sequencing and loops. The game is split up into realms that concentrate on various coding ideas.
Since the game only provides visual commands, children hardly ever need adult assistance when playing. Because there are no in-app purchases or commercials that kids could accidentally click on, the game is also kid-safe. Children can share programs that they have written in the outstanding kid programmer community at Codespark Academy.


6. Programming Hub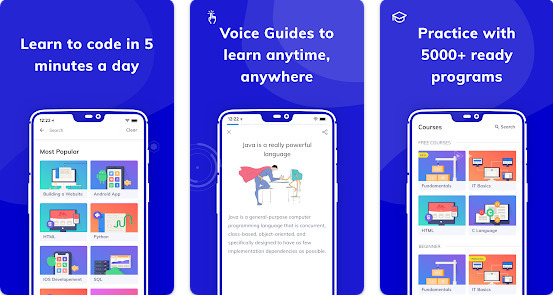 This app is for your teen if they are ready to learn the specifics of coding with very simple UI. To make coding more enjoyable and approachable, they can select from more than 20 different programming languages and take on engaging tasks. With the Programming Hub, anyone can develop an interest in coding, from adults to students in high school.


7. Mimo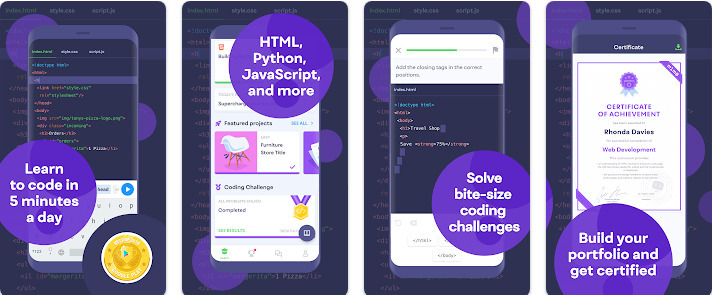 Mimo teaches students how to create an iOS app rather than directly teaching Swift. Mimo uses immersive lessons to teach programming in contrast to the other apps on our list because it was created with the goal in mind. These kid-friendly programming apps offer HTML, CSS, JavaScript, Swift, and more languages.
On its app, MiM0 offers a diverse selection of courses as well as practical solutions. MiM0 has a course that is a bundle to learn to build iOS apps instead of providing to teach Swift specifically, which makes sense if you're learning to code. Starting from scratch is possible, and Mimo will teach you a lot. Undoubtedly among the top coding apps for children.


8. SoloLearn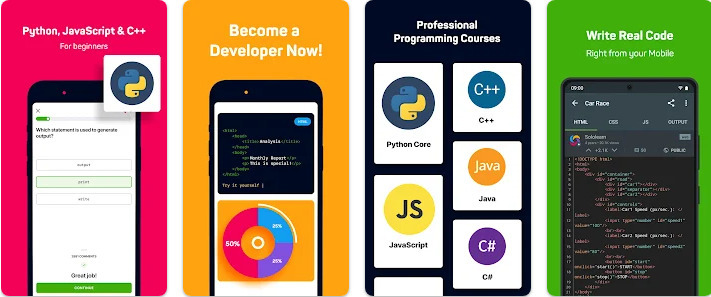 For senior pupils, there is an app called SoloLearn. It provides a list of programming languages, including Python, HTML, CSS, JavaScript, C, and C++. As you go through the levels, the course builds on the fundamentals of each language. The unique feature of SoloLearn is the opportunity to test your programming prowess against actual opponents in coding challenges.
According to SoloLearn, it has the most coding content available. The kids' coding app was created to assist with coding in a variety of languages, including C, C++, JavaScript, HTML, CSS, Python, etc. The course begins with a fundamental comprehension of the language and picks up speed as you go along.
For students in their late teens and early twenties, there is an app called SoloLearn. Kids may learn to program in C, C++, JavaScript, HTML, CSS, and Python using these free coding tools for kids. As you advance through the levels of the course, the essentials of each language are covered at first, and then they are expanded upon. What distinguishes SoloLearn from the competition are the code challenges against actual opponents that let you assess how well you stack up against others.


Final Thoughts
In conclusion, teaching young children to code is a great way to encourage their interest in computer science. Depending on a child's learning level and style, apps with varying ability levels and styles of enticing and retaining youngsters might appeal to a wide audience. Here's to the next generation of aspiring coders now that you know a list of the top apps for teaching kids to code! Get these kids learning to code!