An endoscope is great for getting pictures of places that are hard to access. With Endoscope Cameras for Android, this task is even easier. If you have some similar use then here you can find some of the best Endoscope cameras for Android Phones. You can check out the different features and find the best one according to your needs.You can analyze using different features likeresolution, battery life,compatibility, affordability, and waterproofing. With several options in the marketplace, there is almost something for everyone.
Endoscope Cameras are mostly used for medical purposes or as lab instruments. So, havingAndroid Endoscope Camera can help you perform small health check-ups by yourself. Besides that, it is can be used for different machinery maintenance. You can check your Ac, unreachable parts of your car. Also, a waterproofAndroid Endoscope Camera is very useful for pipe and sewage inspections.
Related Article: Hidden Camera Detector using your Smartphone
List of Best Endoscope Cameras for Android
1. IKTU Endoscope Camera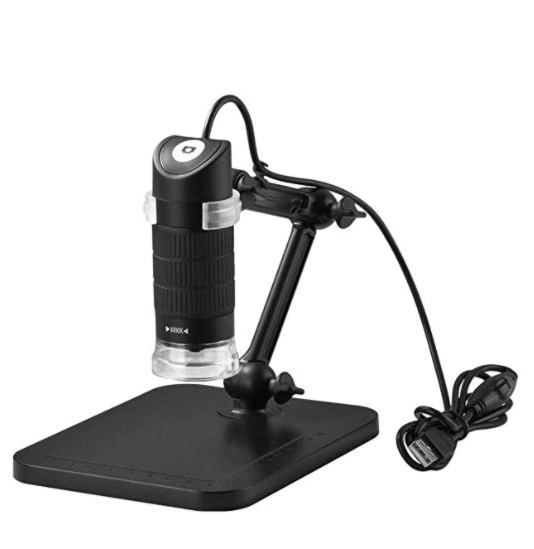 The first one on our list of best endoscope cameras for Andriod is IKTU. It is one of the most popular ones and also one of the Amazon bestsellers in the category. The Android endoscope camera comes with 8 Built-In LED Lights. It also has a manual focus range 15mm-40mm along with a magnification range of 1000x. Along with the camera, the package includesUniversal Soldering Bracket Stand, Driver CD, and Calibration Ruler.
Features
The photo resolution goes up to 1600×1200 and videos its 640×480.

It doesn't have a battery. The power supply is through the USB port.

It also supports Windows OS and it can be connected to an Android phone using an OTG connector.
BuyIKTU Endoscope Camera from Amazon
2. DEPSTECH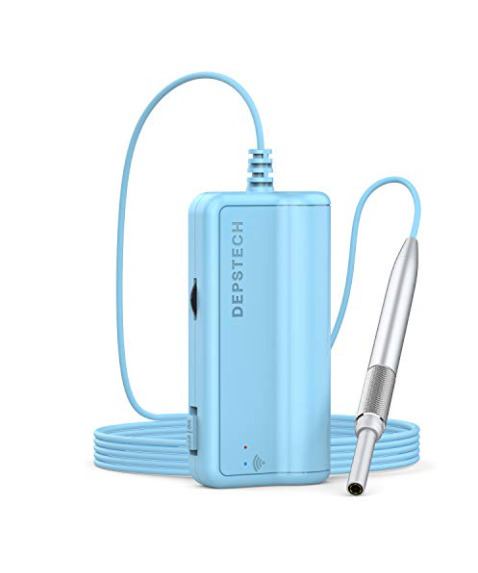 Despstech is an internationally popular name you will see on many of the best endoscope cameras lists. It comes with a5.5mm ultra-thin digital camera. It is a wirelessAndroid Endoscope Camera and offers a 2200 mAh battery capacity. Although DespstechEndoscope is popular and one of Amazon's bestsellers, availability in India can be an issue. If unavailable, you can buy it from the Amazon global website instead of amazon India.
Features
It works for both Android and iOS devices.

You can download the Depstech-Wifi app and connect using WiFi.

It provides around 4 to 5 hours of working time.

The camera adjusts overexposure and color temperature for better picture quality.
BuyDEPSTECH Endoscope camera from Amazon
3. amiciCare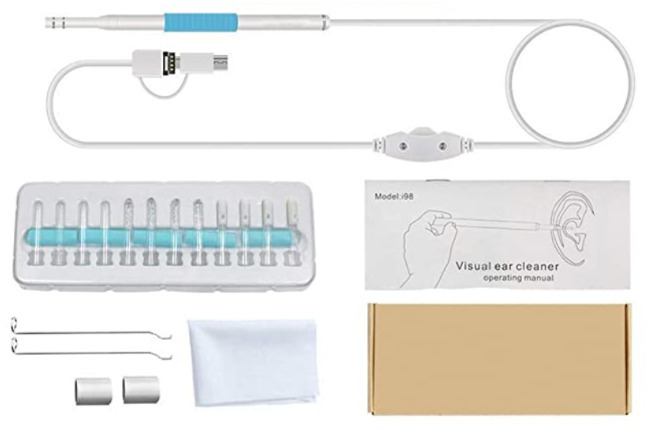 TheamiciCare is one of the best endoscope cameras for ear care and other personal healthcare uses. It comes with6 LEDs along with a 0.3MP camera for clear images. You can also adjust these LED lights easily. It is built and designed for ear cleaning. Therefore, it comes with a set of cleaning tools that can be easily cleaned with alcohol wipes. The tools include cotton swabs, ear pricks, and annular spoon. So, if you looking for an Android endoscope camera then amiciCare is the one specially designed for it.
Features
It works for Android 4.4 and above as well as Windows OS.

The camera has a very small 5.5mm lens which works well for real-time observation.

It has a micro USB, USB adapter, and type-c connector for compatibility with different devices.

To use it, you can download the app Camera Fi.
BuyamiciCare from Amazon
4. Sekuai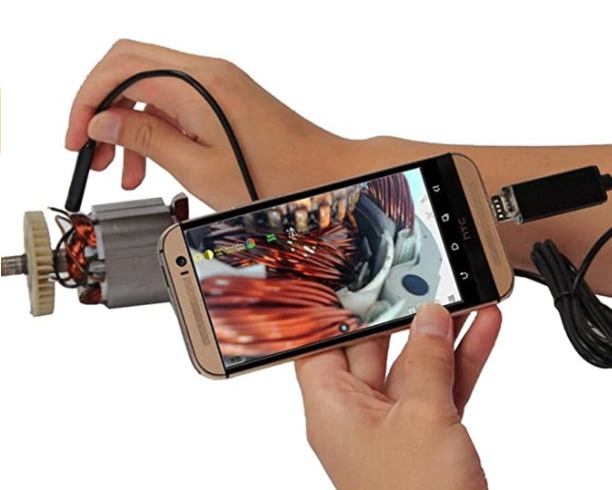 Sekuai is also a waterproof endoscope camera for Android. Like amiciCare, it comes with 6LEDs that are adjustable. It comes with a USB cable for Android connection as well as an extension to connect with computers. Along with that, it also allows connection over WiFi without battery.Sekuai Android Endoscope Camera has three additional instruments for the front. It includes a magnet, a hook, and a mirror. Hence, making this a good choice for finding lost items in small spaces or general inspections.
Features
The Camera Fi app is required for connection.

It has a mini waterproof camera with a 5.5mm lens.

It is small, lightweight, and also easy to use.
Buy Sekuai endoscope camera from Amazon
5. NSinc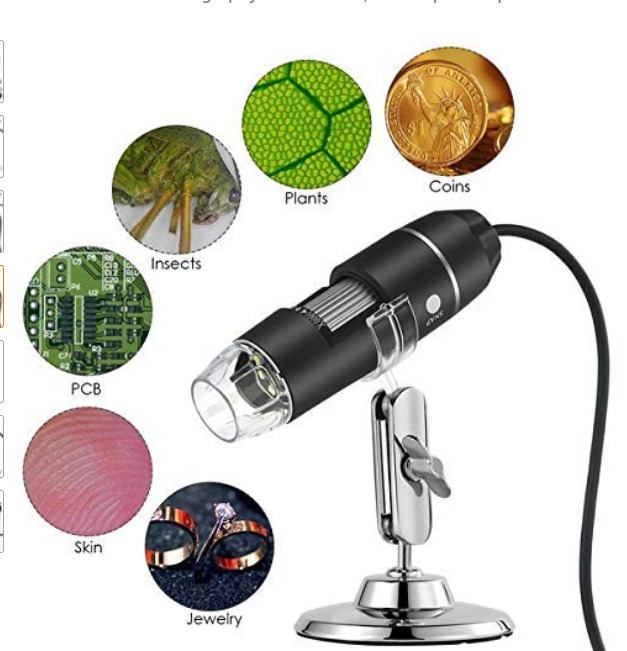 NSinc is similar to IKTU and can be used as an alternative. It's built and design is very similar. It is compatible withWindow, Mac, Android,Chrome, andLinux. Hence, making it one of the best endoscope cameras if you having multiple devices. For using it, different devices require different applications.CameraFi is for Andriod devices. The Andriod endoscope camera comes with8 LED along with an adjusting wheel for it. The package also includes aMetal Stand.
Features
The focus range varies from 10mm to 250mm.

It provides a magnification ratio of 40x to 1000x.

It doesn't have a battery. The power supply is through the USB port.
Buy NSinc Endoscopy camera from Amazon