Everyone is so possessive about their family that everyone wants to be with their family all the time. But thinking practically we know that it is not possible. We are always worried about our family members especially the children in our family. The eldest in our family is constantly thinking about where are might be and what they might be doing. We get extra cautious when it comes to the small innocent children in our family. To keep away from worries, you can use some tracking apps to know where your family members are. Moreover, using these apps your child can also send SOS if they are in problem. Life becomes a bit easy while using these apps. Here are the10 Best Family Tracker Apps for Android and IOS which you can rely on. They easily track your family members and you will always be informed about their whereabouts. All you have to do is download the app and you are ready to go.
Related Article: 10 Best Find My Phone Apps To Track Lost Or Stolen Android and iPhone Device
List of 10 Best Family Tracker Apps for Android and iOS
1. Life 360
Life 360 is one of the best family tracker apps for iOS and Android that helps you to connect with your family. The app is not just a GPS tracker for your smartphone, but it also has advanced tools that will never let you compromise the safety of your family. The features it provides are fantastic. You can send SOS containing information about your location to your family members and the emergency contact. Additionally, if you are not able to make a call, the app comes with a 24/7 emergency strap which will make a call for you. You can also identify theft protection to safeguard your family member's sensitive digital information.
It is free to use but you can always upgrade it for more. The free version comes with advanced location sharing along with 2 days of location history. It also has automatic crash detection which helps to respond to car crashes faster. Thus ensuring the safety of the family. After upgrading it to the premium version you get additional features like credit monitoring, the Gold version provides unlimited place alerts and more. The intriguing feature is it also shows the driver reports to keep a check on them. On the other hand, the silver will show you the family driving summary.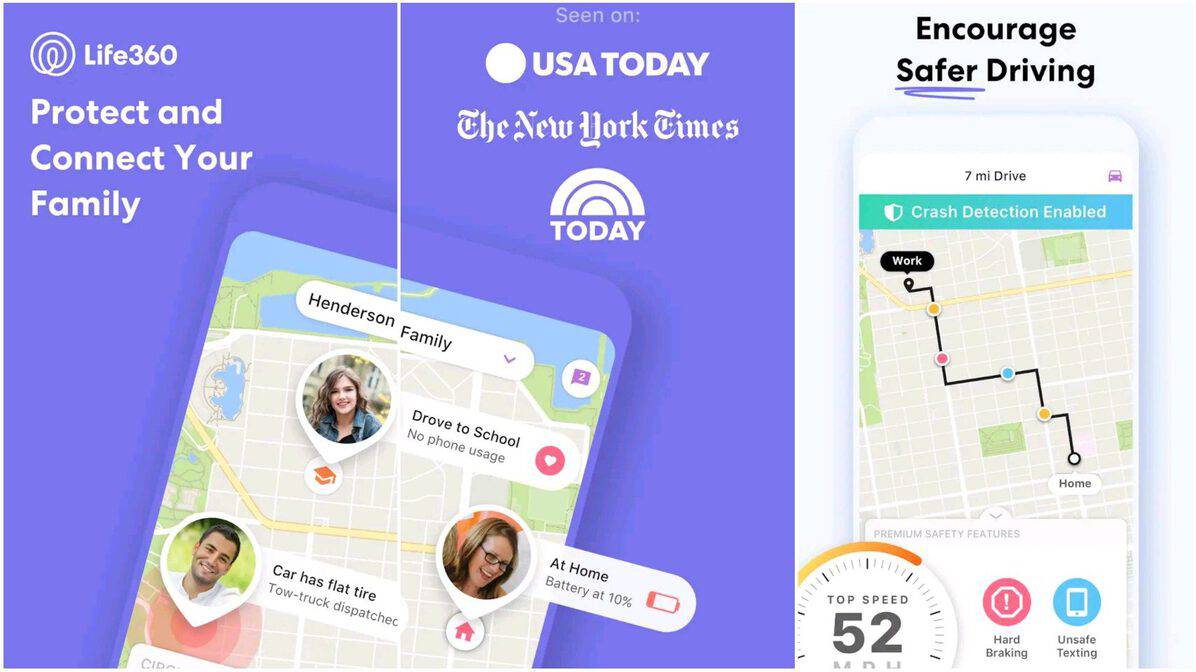 2. My Family
If your goal is to keep your family safe with a little bit of parenting control, then My Family is the best family tracker apps for you. It is very easy to use and allows the family to be connected all over the world. The app comes with a real-time location finder service, thus allowing you to share your location with your family members and loved ones. This family tracker even allows browsing location for 30days. This location tracker app doesn't stop here, it also shows statistics of movements like walks, time spent in traffic jams. Additionally, you will also get an analysis of your driving style.
The best part is with a GPS location finder you can look for your lost or stolen phone. You also get to receive an automatic notification, when your family will be near.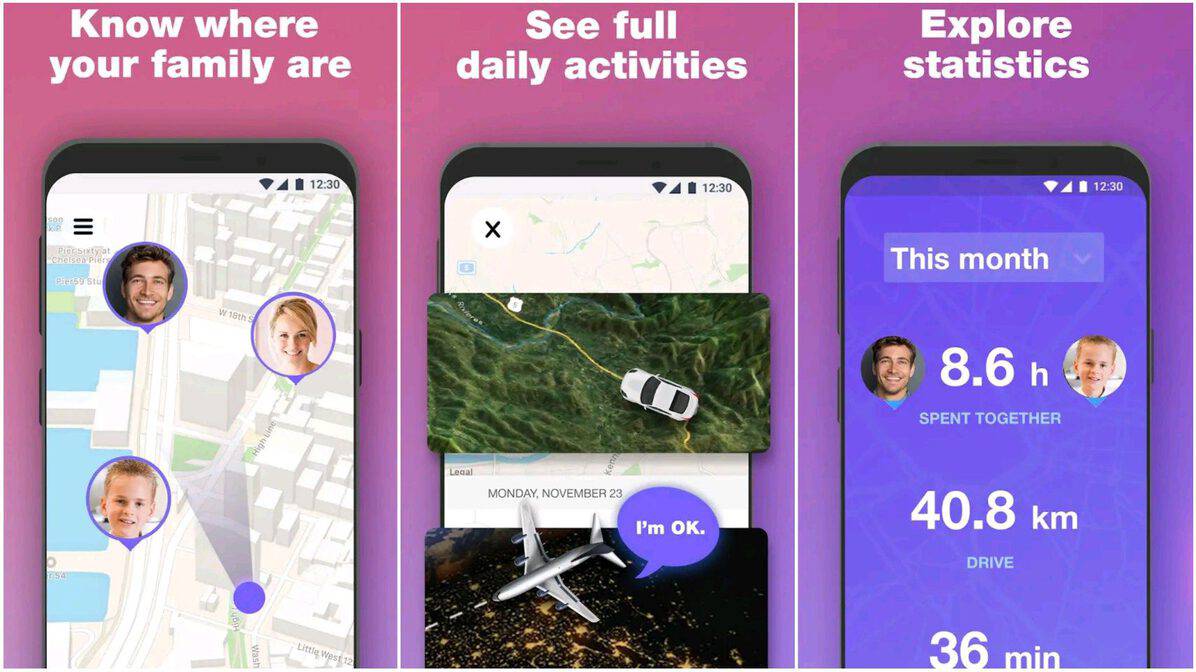 3. Foursquare swarm
Foursquare swarm is the best tracker app if you want to track a phone where it goes. Basically, this is designed to make your traveling easier. Each time you visit a new place it will be added to your private map along with photos. So the next you will visit the area you will know the places you have visited.
You can also keep track of your daily habits. It can track where you are going, the more time spent in the gym or in an ice cream parlor. You can also share your location if you are looking forward to meeting your friends.
The main reason why you should be using this location tracker app like a family locator app is its ability to work on the least power consumption. The developers have worked very hard in making this app power efficient.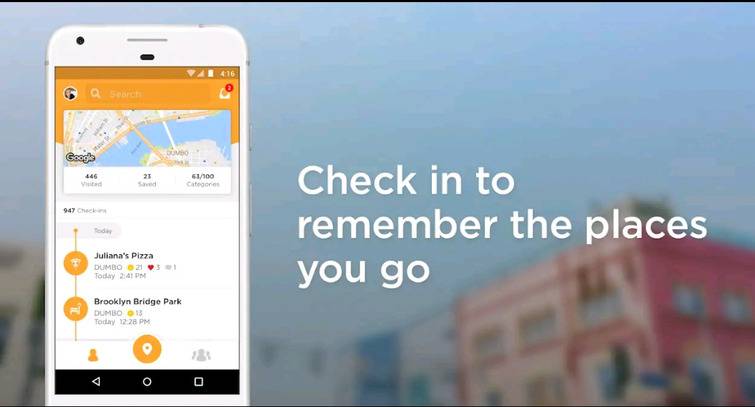 4. Family Track
Family Track is the best family tracker apps which allows you to keep an eye on your family. It can even track the online activities of your family such as last seen and chat usage. Using this family locator app you can also monitor and follow what your family members are up to by not being actually with them.
Additionally, it can track and monitor up to three members of your family at once. You get get a notification instantly as soon as the member comes online. You can even compare the activity of all your members and also check if they are speaking to each other or not.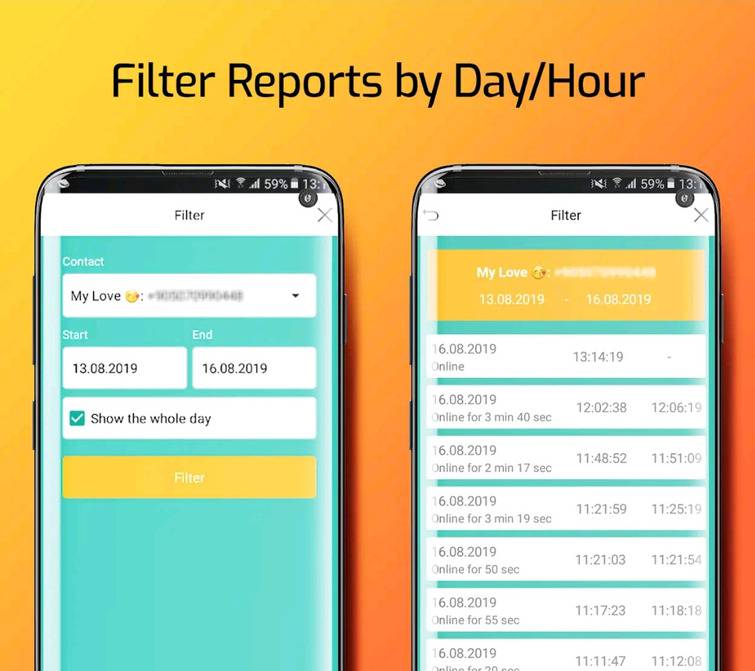 5. Glympse
Glympse is the best real-time tracker that will inform you about your family's whereabouts. It tracks using GPS and shows the position. You can also send text messages and email to your family member. Using this feature you can easily share your location. The best part is that GPS comes inbuilt in it, you do not have to download any additional application for it.
Apart from all these amazing features, the eye-catching factor is that to track someone, you don't require the app to be installed on their device. Additionally, you can also active optional low power mode to update only your location if you are being watched. With all these features you can consider Gympse as one of the best family tracker apps.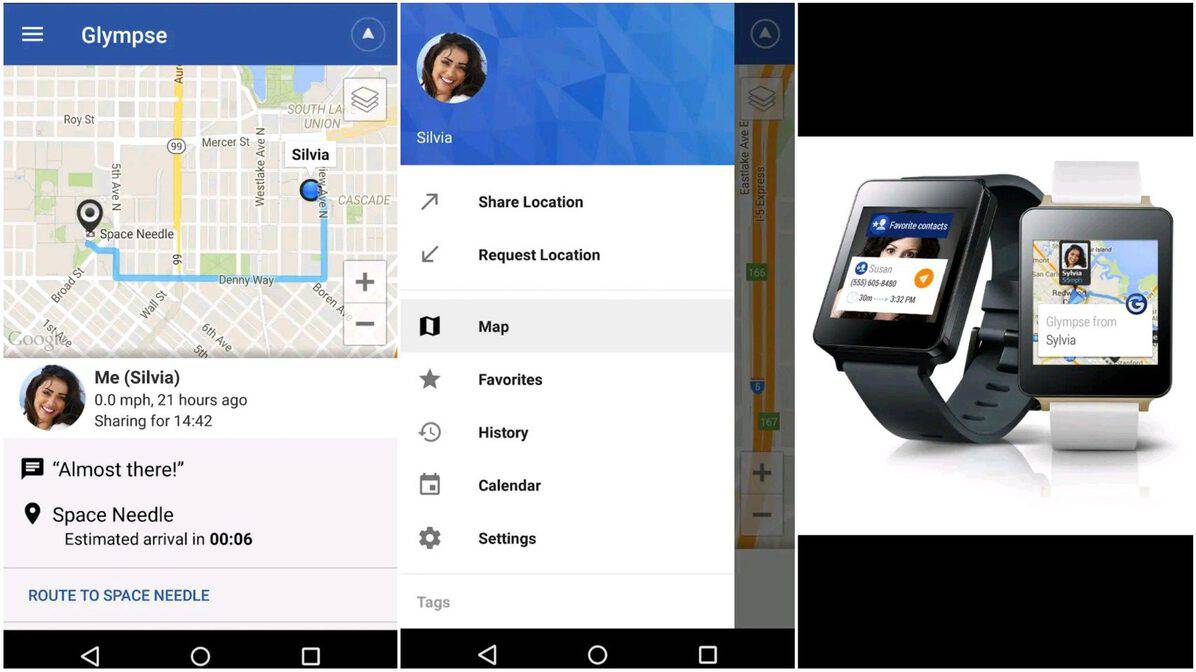 6. Track Any phone
Track Any Phone can easily locate your family members for your own peace of mind. The tracker is accurate, real-time, and most reliable among all location tracker app.
The features it provides are fantastic. You can view the live location of your family on a private map without calling them. Location history up to 30 days for premium users, will never let you miss the location update if you could not keep regular track. You will receive timely updates and emergency updates if your family members send you an SOS alert. Additionally, you can even track lost or stolen phones and in the premium version, you can keep track of more than one version.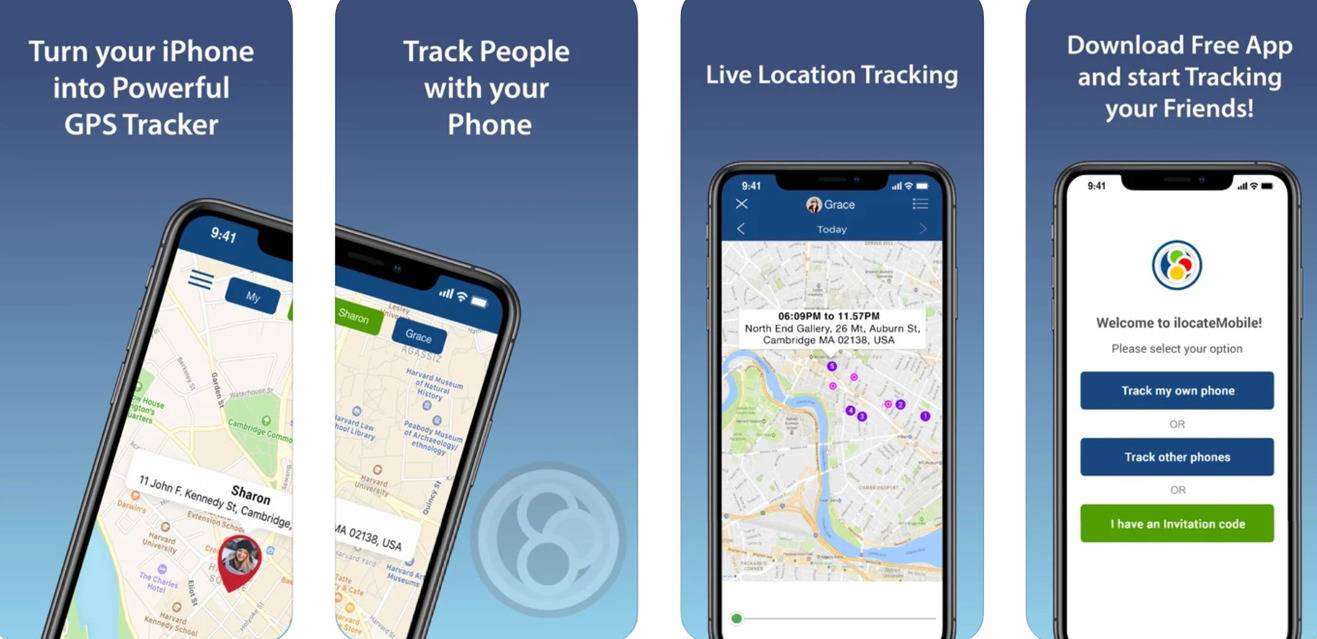 7. Find My Kids
Find my kids helps in tracking your kids, by sending you the notification when they will reach home or school. Using this app you don't have to bother them by calling again and again. It comes with a GPS locator to let you know if your children are visiting dangerous places or not. You can also know about the history of the movement of your kids. Moreover, the sound is very loud that you cannot miss an alert.
Additionally, you can also have control over the application that your children will use. The best part is you can even keep a track of the battery percentage of your child's mobile. So now you will know about the battery percentage you worries will decrease a bit.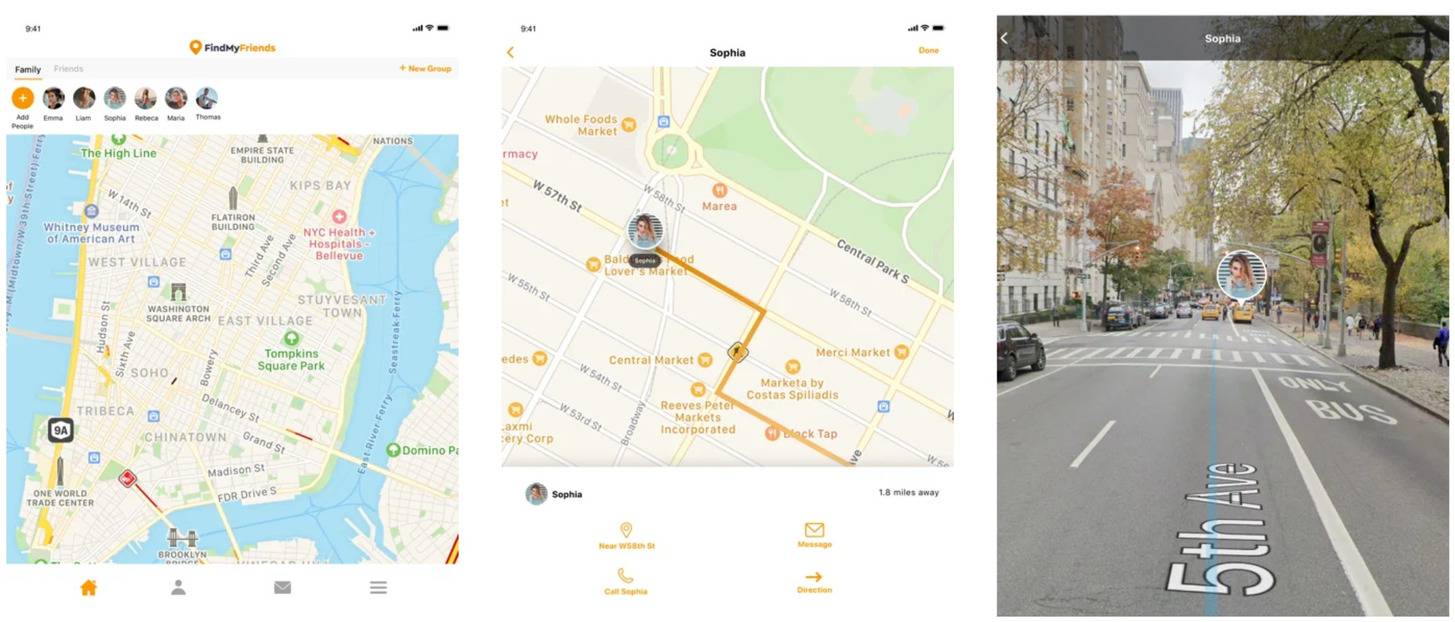 8. Google Family Link
Google Family Link is more of an activity tracker apps. It a very good app to keep an eye on your underage children. All you have to is connect your Gmail to the app and you will have full control over the phone. You can choose which app to allow and how much time period. The next best feature is that you can also lock the phone if you do not want your child to use it.
Additionally, you do not have to keep locking the phone again and again. You can simply set the time you want your child's phone to lock itself. Thus making your work easier. After all Google Family Link is one of the best family tracker apps for Android as well as iOS.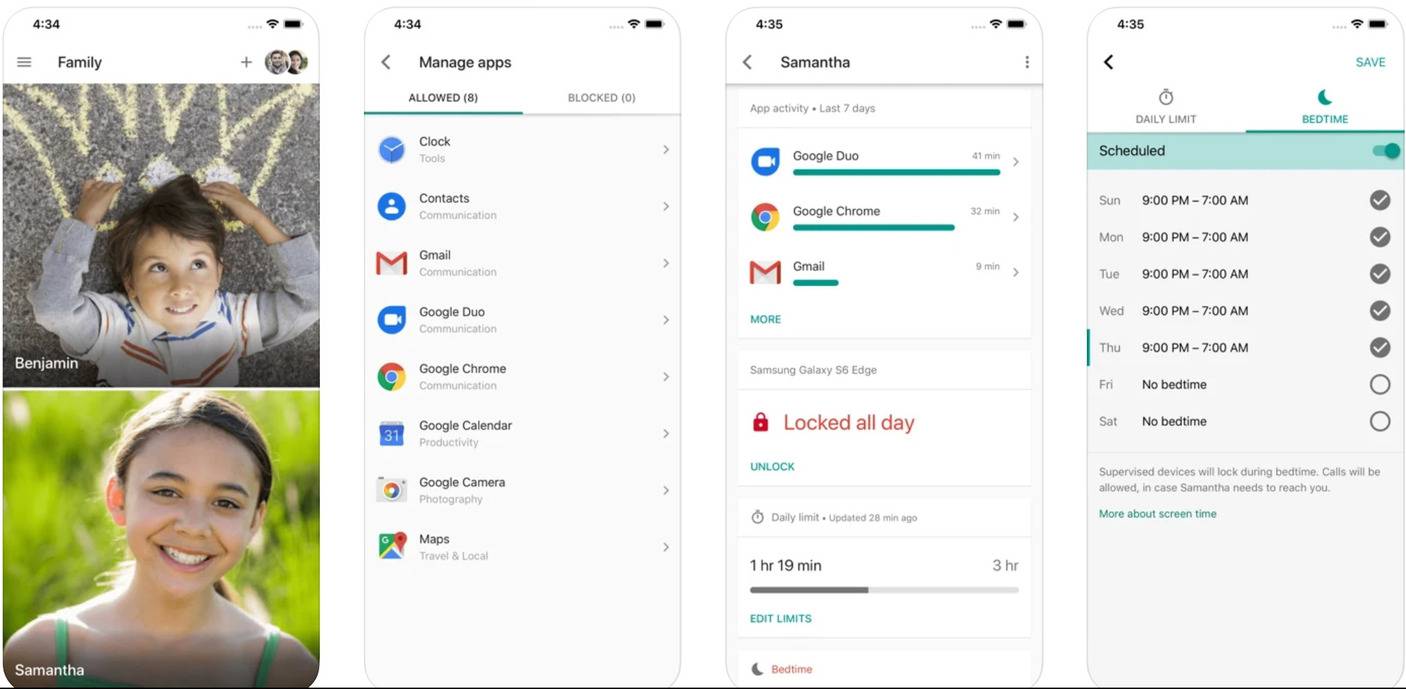 9. Find My Friends
Find My Friends is the best family tracking app for iOS and Android. It allows locating your friends very easily. All you have to do is install the app and send the location to your friends and family. After sharing the location, they simply have to follow the direction leading you towards your friends or family.
Additionally, the app has simple privacy controls along with parental restrictions. It is free to use and also supports 3D touch.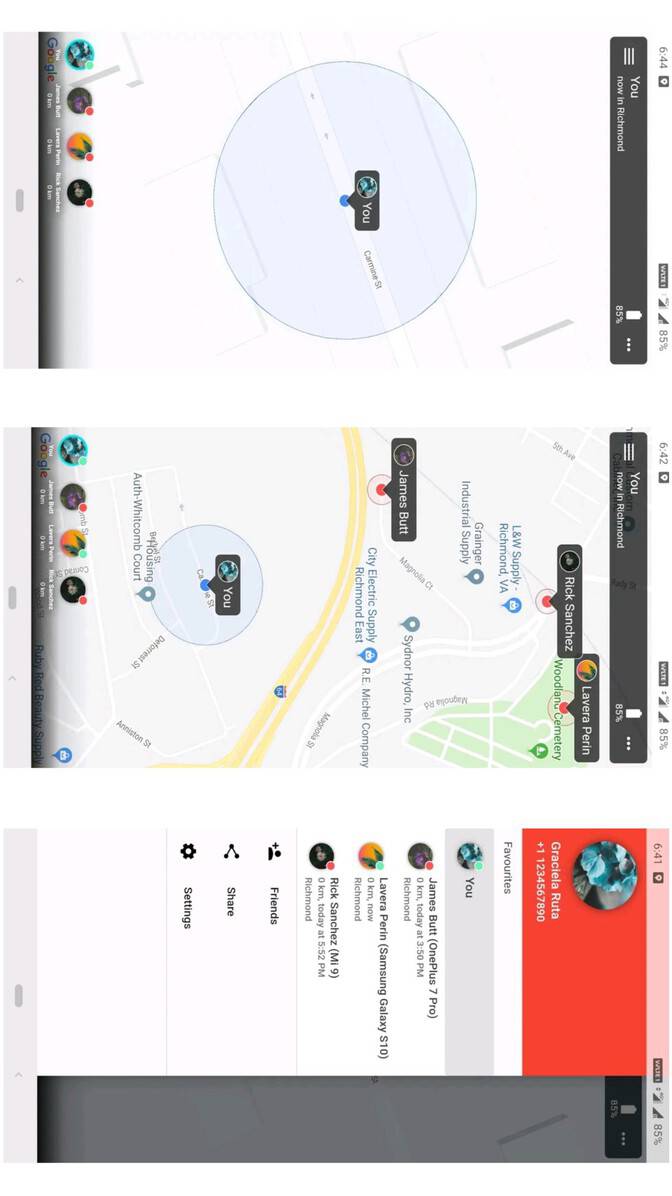 10. FamiGuard
FamiGuard is another app mainly used as a family tracker app. This app is one of the best family tracker apps for IOS and Android. It is perfect if you want to keep control of your child's phone. Some features including limiting the usage for playing games and watching videos. Additionally, it also allows tracking real-time location and viewing daily reports of online and offline activities of your child.
The app allows a free and premium version for which you will have to pay. This app is best for keeping an eye on your child because it also has the ability to block games. It also has advanced web control filtering which you can use to keep your child safe from explicit content.