DNS servers that are present by default are simple and minimal. And also they lack additional features. They are usually provided by the Internet Service Provider (ISP). This is why your internet activity can be monitored by the operator of your internet. They can decide on which websites to visit and which ones are not to. But why on the earth anyone should monitor your activities. Additionally, the default DNS servers are slower compared to their alternate best DNS servers.
These facts about default DNS must have left you wondering what choices are left for you if you opt-out of default DNS servers. Well, you need not worry as there are tons of alternative DNS servers with additional features including security and privacy. These alternative best DNS servers are also fast and reliable in comparison to the default ones. However, the best thing is they are available for most of the devices and are free of cost.
Related Article: How to Change DNS Server On Android, iOS, Mac, And Windows | Complete Guide
As said earlier, alternative DNS servers have additional features. To add more in this context, alternative DNS servers differ in features. Some are known for security and privacy while some are known for the best speed and promising results. Additionally, there are also some DNS servers that are customizable to the core. It is impossible to deny the fact that it is the difference in the feature that makes alternative DNS servers more appealing. As we are always waiting to help you, we have carefully sorted the best DNS servers that you can use as an alternative to the default DNS server.
List of Best DNS Servers that you can use as an alternative to the Default DNS
1. Google Public DNS
Google Public DNS or Google DNS is a free service that you can use as an alternative to default DNS. The IP addresses are8.8.8.8 and 8.8.4.4. The reason anyone would want to use Google DNS is to speed up the browsing experience. Additionally, it also improves the security level.
With Google Public DNS you can expect to get the desired results.The Google Public DNS IPv6 addresses are2001:4860:4860::8888 and 2001:4860:4860::8844. The best part is you can use the addresses as your primary as well as a secondary DNS server.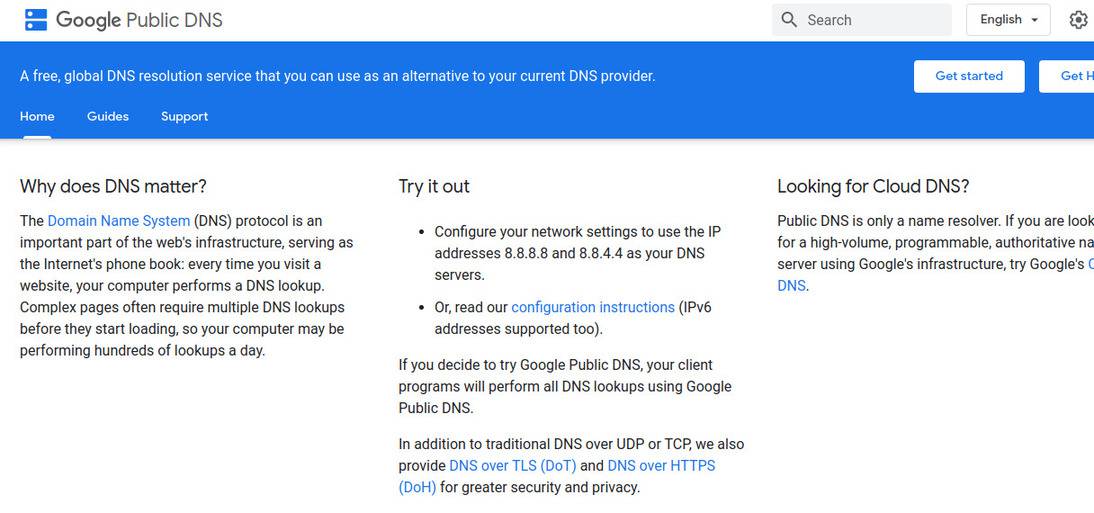 2. OpenDNS
OpenDNS is one of the best DNS servers that you can apply to almost every device such as laptops, smartphones, tablets, game consoles, and even TVs. Additionally, it is also one of the worlds leading DNS services that you can rely on. However, the best feature is that its free version comes preconfigured to block adult content. This basically means that all you have to do is set the DNS server and forget about it. Additionally, you can also customize filtering as per your choice.
The DNS Server is designed in such a way that it protects from malicious phishing and malware domains. You no longer have to carry additional worries about safety.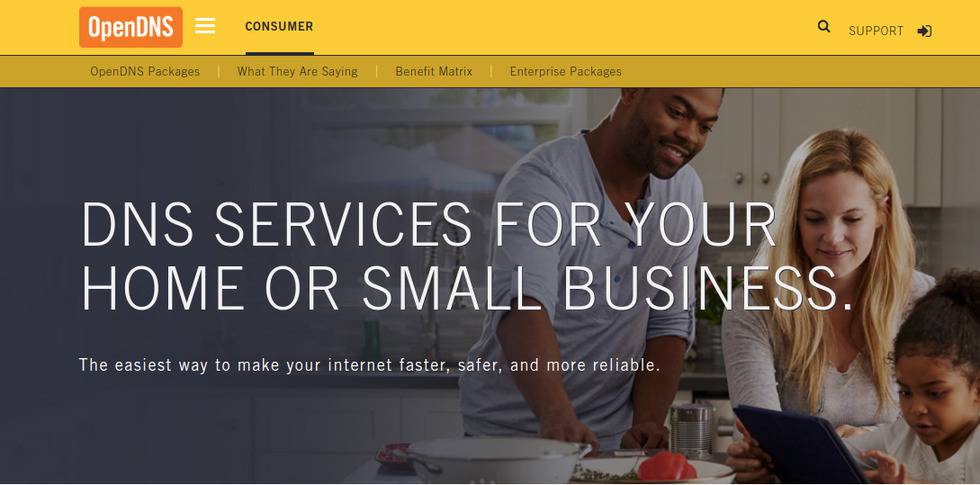 3. Cloudflare
As you already know that your Internet Service Provider can see what you are up to. Cloudflare prevents everyone from snooping into your privacy. It provides the best security and performance. Additionally,1.1.1.1 is the fastest DNS server globally.

4. Quad9
Quad9 is known for its best services when it comes to DNS servers. It is a free service and it does work efficiently by blocking the malicious host. Using Quad9 makes sure that your device remains safe from threats like malware, phishing, spyware, and botnets. The ipv4 addresses are9.9.9.9 and 149.112.112.112 while the IPv6 addresses are2620:fe::fe and 2620:fe::9.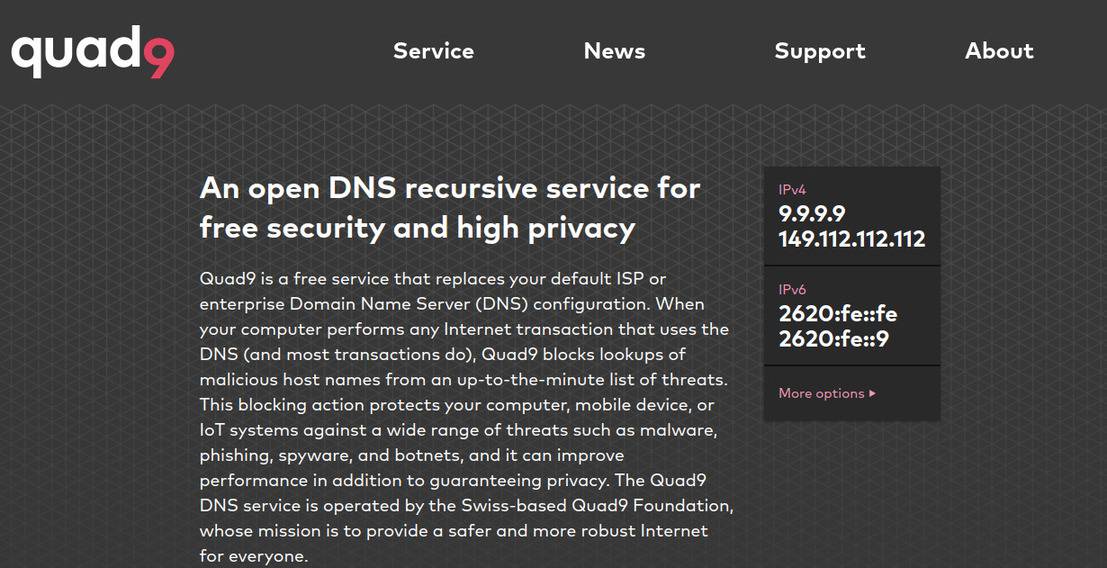 5. Neustar
Neustar is known for its stability and security. It is flexible and provides effective protection by preventing access to malicious websites. Thanks to its global DNS infrastructure, it performs faster. In simple words Neustar DNS is reliable and you can use it without worrying about anything.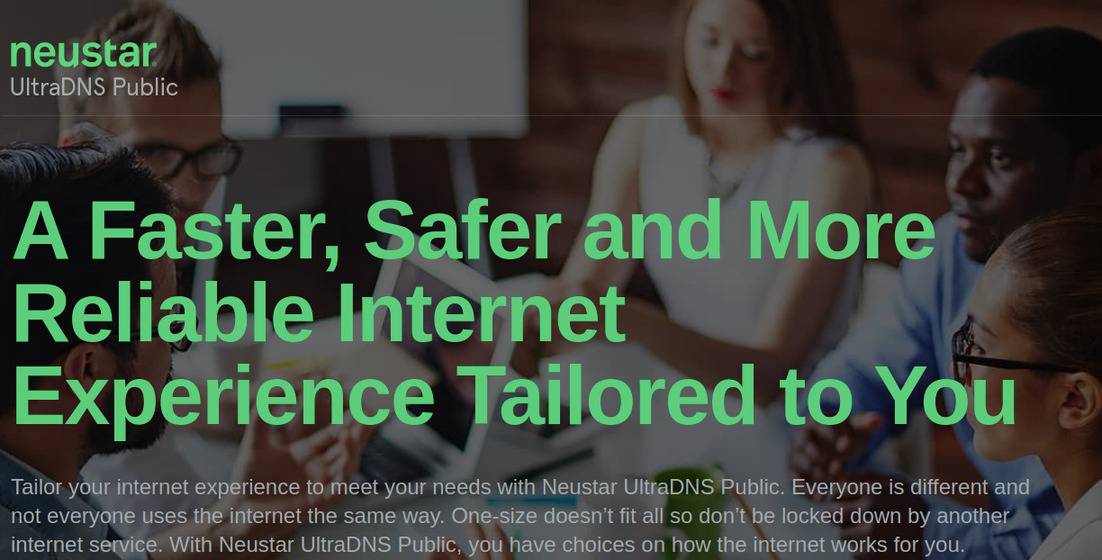 6. Comodo Secure DNS
Comodo Secure DNS is another best DNS Servers with the best features any would want in a DNS server. It has multiple layers of security along with full visibility, control, and protection. Additionally, it is can be used to protect a wide range of devices including Desktops, Laptops, Mobile, IOT Devices, Tablets, and more. In addition to this, Comodo Secure DNS makes sure that you enjoy nothing less than a Safer, Smarter, and faster Internet.
In sort, Comodo secure Internet Gateway enhances the experience with advanced protection, web-filtering, off-network protection. However, the best part is the whole thing is customizable. The IP addresses are8.26.56.10 – 8.20.247.10.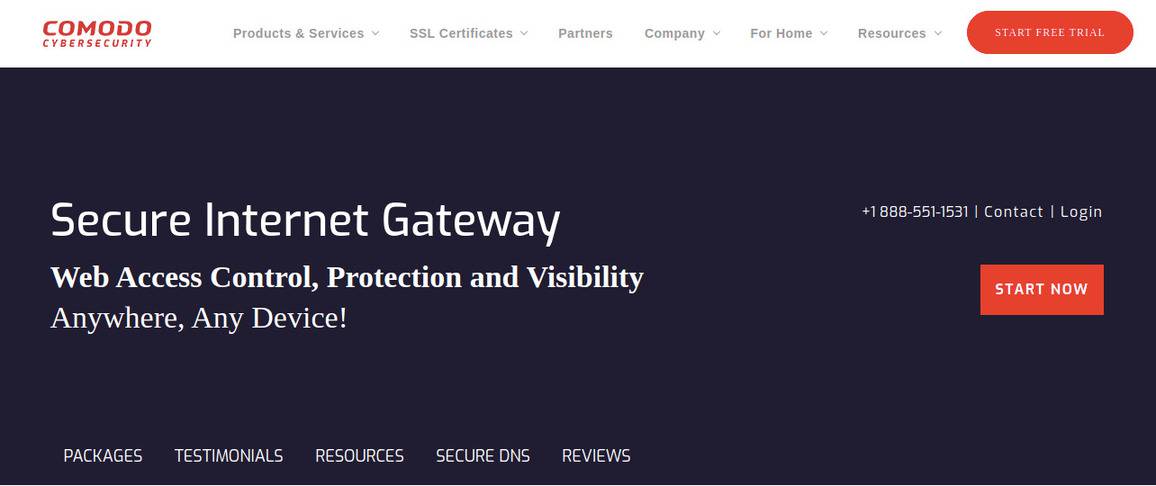 7. OpenNIC
If censorship has been robbing you of your peaceful nights, OpenNIC is the best solution for you. It is one of the best DNS Servers that allows you to have access to censored websites. OpenNIC DNS server makes sure that the entire web can be accessed.
Additionally, OpenNIC is run by a nonprofit organization that makes it a free DNS server. It is completely operated by volunteers and new volunteers are always welcome. However, the best part is this best DNS server stops DNS hijacking thus keeping everything under your control.