The first thing that crosses our mind when we talk about various brands is the logo. A logo is simply a visual representation of the brand or a business. The brand's identity is engraved in the logo so that the graphic view conveys the company's ideas, vision, motto, etc. Any branding or marketing strategy would be incomplete without a logo. They serve as your company's spokesperson. From websites to business cards, they can be employed in a variety of mediums.
To design a logo that works, you must comprehend all of its components, from the simplest shapes and colors to more intricate ideas like company identification and message. The following article is for all those business owners who wish to design their own logo. Here are a few popular free logo-maker tools you can consider.
Related Article: Best Poster Maker Apps for Android and iOS
List of 8 Best Free Logo Maker Tools
1. Canva- Free logo maker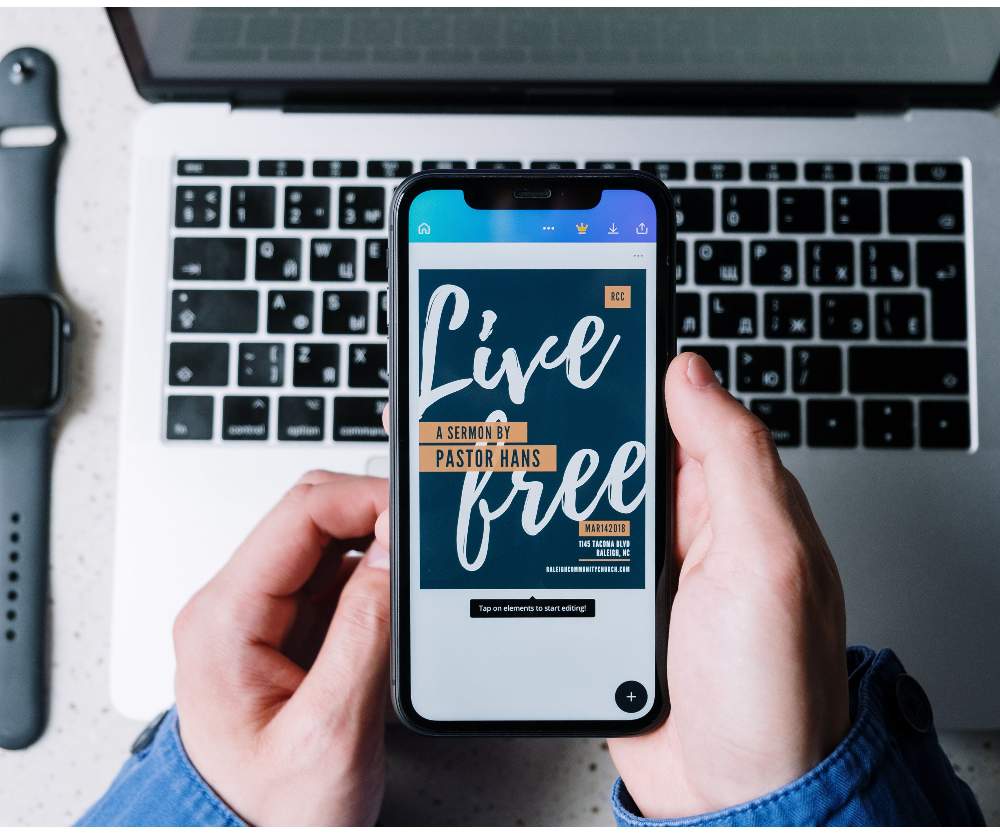 Simplicity and versatility are the app's backbone features without which Canva will lose its essential spark. You can quite easily navigate through the app's functionality and bring a blueprint of your logo ideas into reality. An array of logo and business templates are made available to you. You can simply search for your desired type of template and start creating your logo.
Features
Users can either select a business template or a logo template to start and a variety of professionally designed templates/options will pop to your screens.

Canva is heavily customizable. Users can even delete, add, and replace most of the templates in-built designs.

While editing/creating your logos, users can even upload their personal thoughts of images into the app and then add it to the template.
2. Hatchful – by Shopify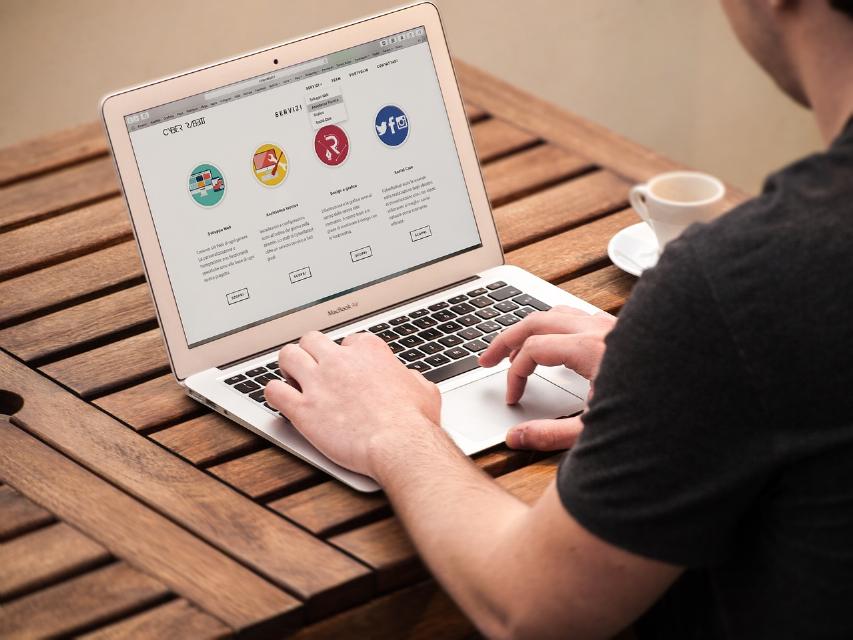 You can now avoid employing a graphic designer or a branding specialist and use your funds for additional server space by using the free and simple Hatchful logo creator instead. Shopify developed Hatchful, especially for small businesses. You can enhance and modify your design until it's prepared for upload. To operate on Hatchful, no design experience is required.
Features
Ample library of logo templates to customize.

The template design type varies from modern and playful to vibrant and esthetic.

It provides a high-resolution version and a complete set of branding materials for use on social media, your website, and other platforms.

Hatchful's AI Logo generator helps users create logos within minutes while catering to their wishes.
3. DesignEvo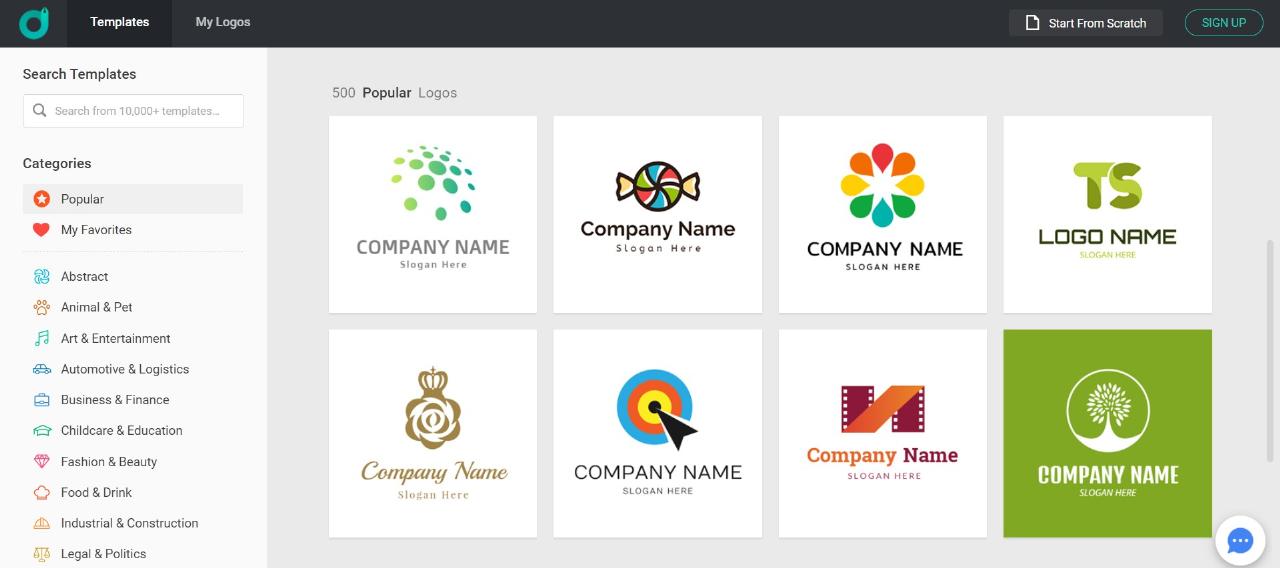 With DesignEvo, business holders can create logos with ease. The user's quest to have a logo which puts a lasting impact on its customers can be fulfilled by DesignEvo. The logos appear stunning as well as professional. Because of the variety of options to select from, there's something for everyone.
Features
There are more than 10,000 templates to choose from.

DesignEvo has demonstrated 500 Popular logos with which you can take inspiration and even customize based on your preferences.

The Popular categories have a bunch of options from abstract, legal, non-profit, fashion, lifestyle, and many more.

One can also mark its favorites for future use.

Once a particular template is chosen, you can customize it with your choice of text, icon, shape, and background.
4. Adobe Express- Graphic design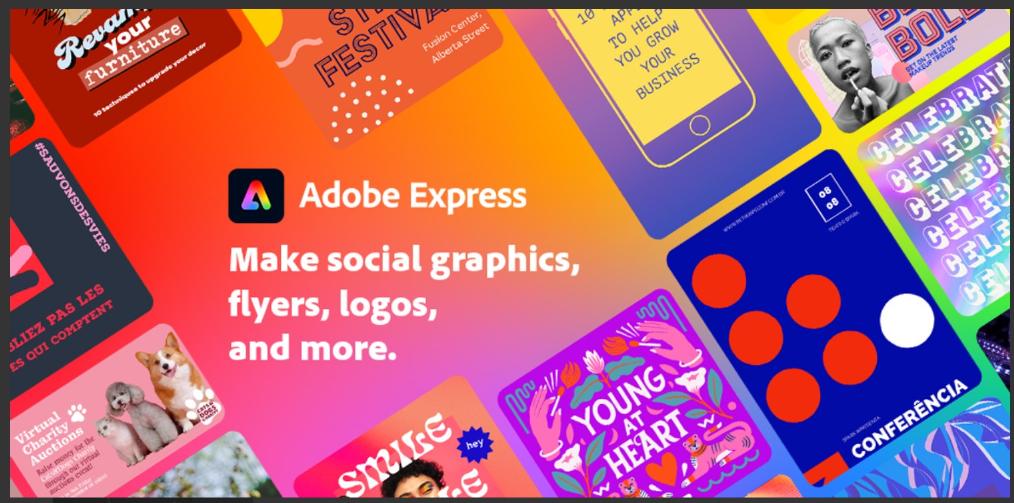 In order for organizations to have a face for their company, logo design is a crucial and initial activity. Adobe Express is a potent tool that may assist you in producing beautiful designs. Furthermore, we shall dive into Adobe features that will advance your ability to create logos.
Features
The app not only provides for logo designs but also flyers, cards, and invitations.

Abode integrates more and more sophisticated things AI for things such as background removal.

There are a lot of filters, adjustment tools, and stock photos.

Adobe Express has pre-designed logo templates that users can tailor to suit their brand identity.

It provides a vast collection of pre-designed logo templates that can be easily customized to suit your brand and style.

Users can export their logo design in PNG, JPG, and SVG formats.
5. Looka- logo maker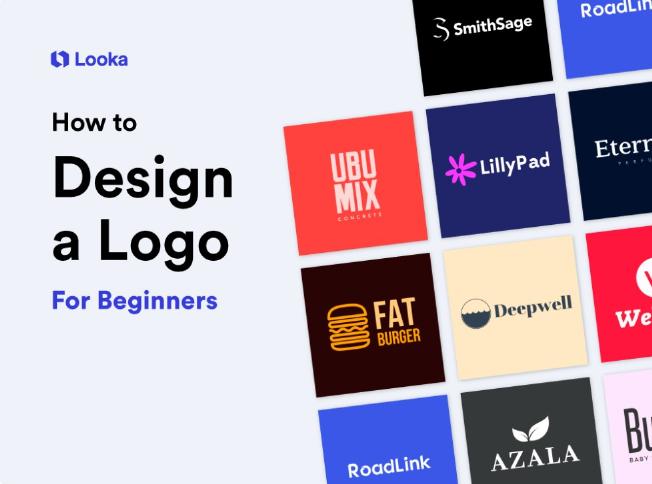 Looka is yet another logo-maker website that offers a scope of features to try to make your logos unique. The users do not require a piece of prior knowledge about designing because of its easy-to-use system.
Features
To suit users's personal preferences Looka extends the option to customize.

The app utilizes artificial intelligence to produce logo designs.

Free plan available with limited features.
6. Logomaster.ai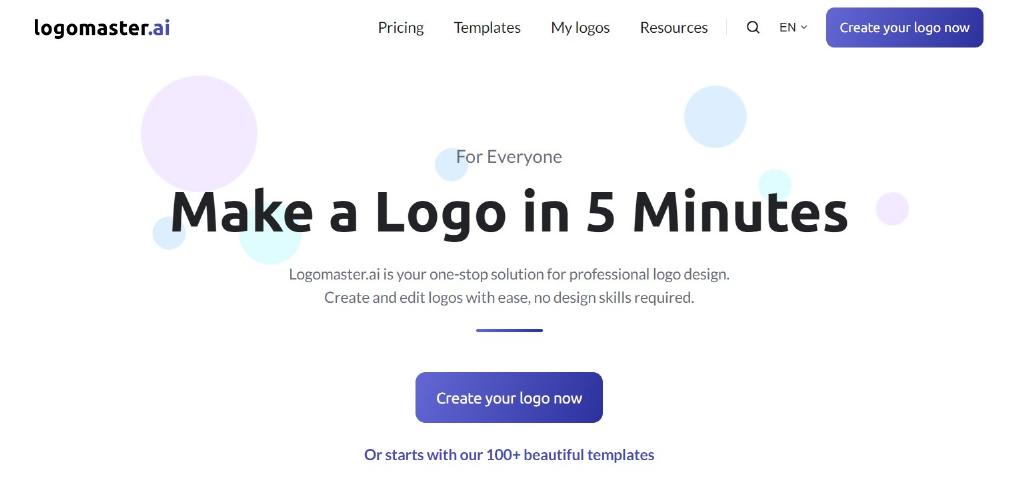 LogoAi as the name suggests is an artificial intelligence logo generator. The businesses that have very little time on their hands can indulge themselves in the services of LogoAi. Because of its advanced abilities, the user's branding journey will be easy.
Features
A large number of AI-powered templates are available.

The website provides logos without royalties.

Numerous strong, minimalistic, and vintage styles are accessible.

Convenient for users and quick.

Personalization and rapid iteration.
7. Placeit-logo maker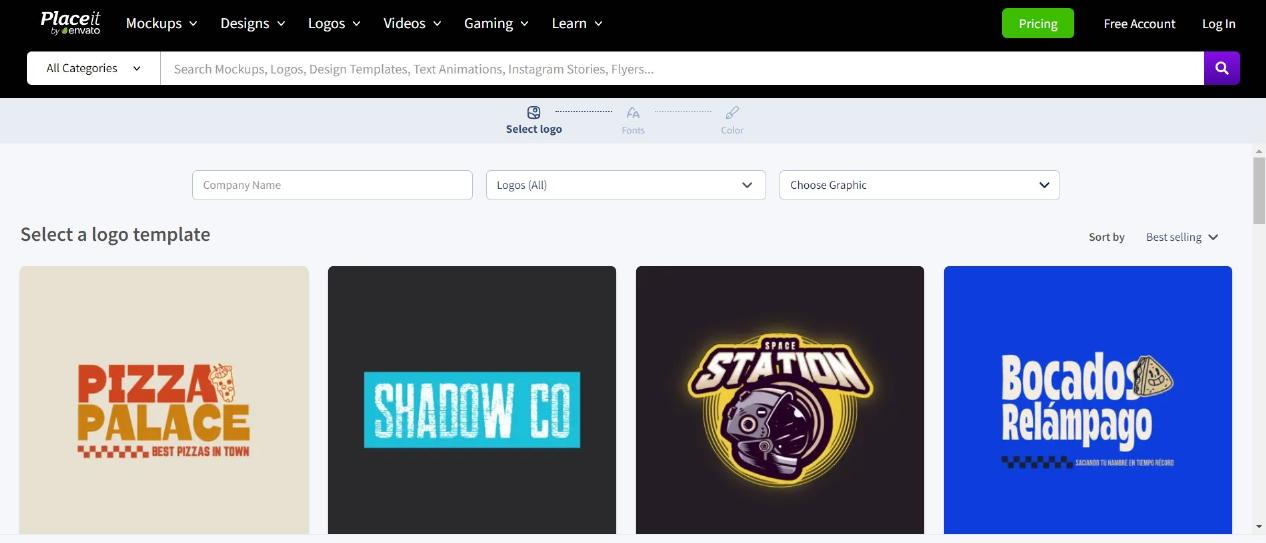 Placeit logo maker is a dynamic tool that enables users to create visually appealing logos for not just their businesses but also for personal purposes. It has the ability to have a lasting impact on the company's customers. We shall further explore some of the vital features that make Placeit an essential tool for logo design.
Features
Placeit has a logo library of different professionally curated logos.

You can choose a logo category and will be provided with tons of options.

Thousands of graphic options, colors, and elements to create a unique logo.

High-resolution logos to print or share anywhere.
8. Logo Maker- Free logo designer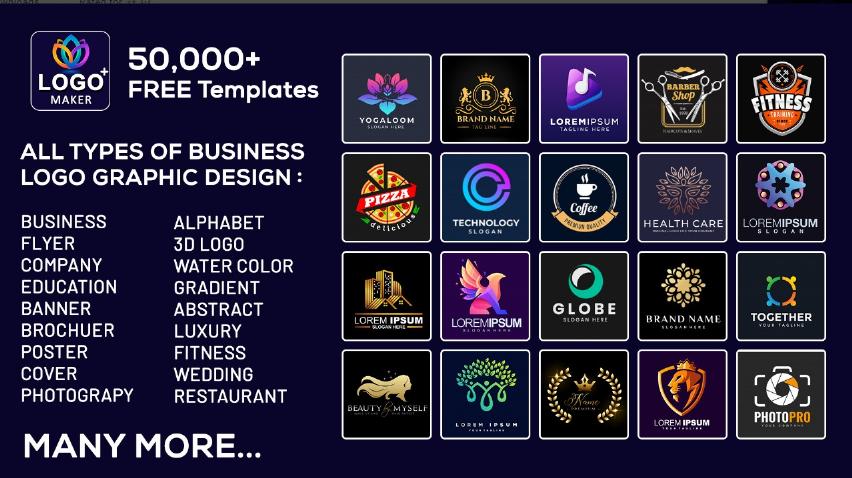 LogoMaker allows you to create a logo using its easy-to-use interface. It offers various design elements, shapes, and fonts to choose from. You can customize colors, sizes, and layouts to match your brand style. Currently, it is only available for Android devices.
Features
Numerous and unlimited logo design templates are free to choose from.

Advanced editing tools in terms of color, texture, and background.

Plenty of stylish fonts to create your very own 3D logo design.

Quick and easy-to-use app.

Can promote your brand on social media.

Creative backgrounds for creating a business logo design.