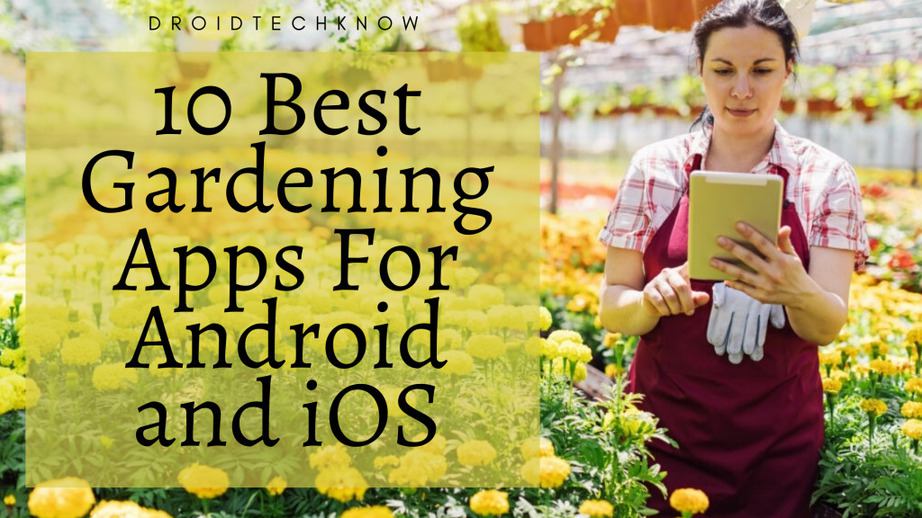 Whether you're blessed with a green thumb or are looking for a little help to keep your succulents alive. There's a gardening app made just for you. With categorized data on almost all gardening plants and vegetables and tips on how to maintain them- these apps are filled with all that you need to know.
Here's our list of 10 best gardening apps for Android and iPhone users. Doesn't matter if you're a beginner looking for tips on plant care or a gardening expert to catalogue your lawn. Getting information on the internet can be a little daunting because you never know where to start. Through these best gardening apps, you can easily maintain a beautiful garden all year round.
List of 10 Best Gardening Apps for Android and iPhone
1. Smartplant
Smartplant is suited for both the needs of a gardener and house plant owners. Not only does it instantly identify plants in a snap, but you can also share them with other gardening enthusiasts. Maintain your feed on this gardening app- filled with plants and vegetables. The app also has a 'Digital Care Calendar' feature on which you can log in your plant details to get notifications and reminders for the best plant care for your plant. You can also talk to experts to get some advice and get your queries answered.
Download Smartplant Gardening App for zhref="https://play.google.com/store/apps/details?id=com.desmart.plantsnapp&hl=en_IN" target="_blank" rel="noopener">Android and iOS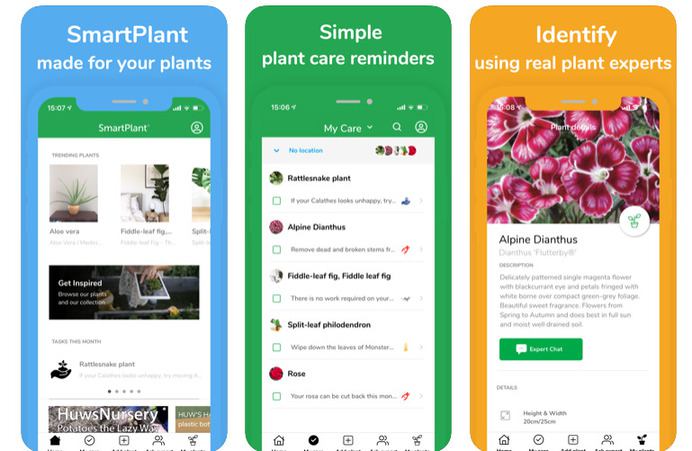 2. Gardenize
Best app for keeping track of your plant growth and getting information on how to cultivate correctly. It lets you upload pictures and save notes. Very customizable app as it allows you to draw and edit your photos to mark out where you planted or seeded. The app comes with different sections that are filled with info on types of flower beds or raised beds, and how to best water or fertilize your plant. You can even add friends and share pictures of your gardens with them.
Download Smartplant Gardening App for Android and iOS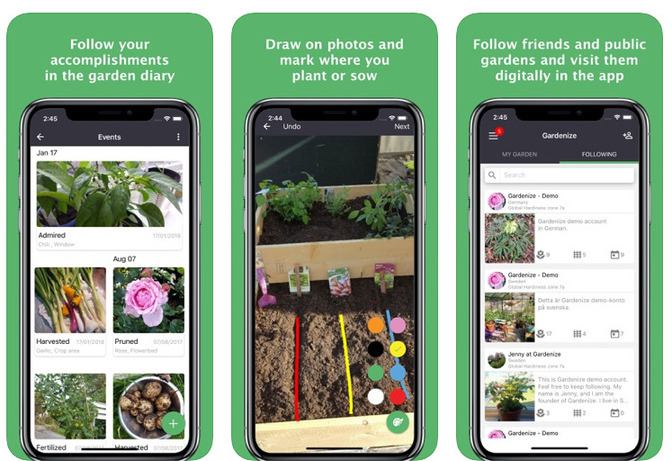 3. Garden Answers
A literal encyclopedia of gardening and home plant species. Very easy to use app, all you need to do is upload the picture of your plant on the app to have image recognition technology identify it from over 20,000 plants. You can get your queries answered from its q&a catalog that has more than 200,000 of the most common gardening queries answered. You also have the option to save your findings and bookmaker information on a favorites tab.
Download Garden Answers Gardening App for Android and iOS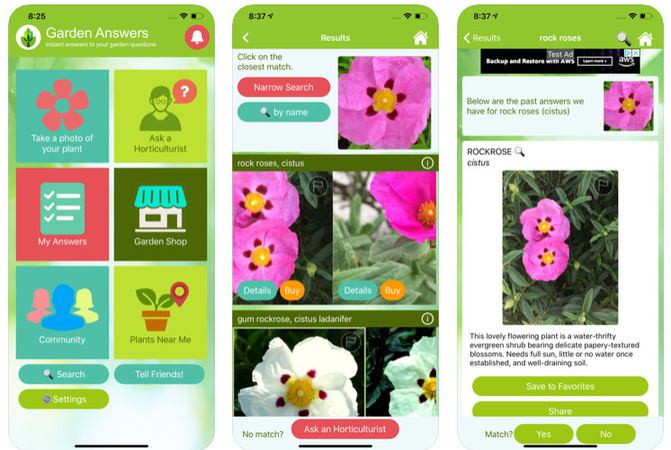 4. FlowerChecker
Another popular plant identification app. FlowerChekcer gets your questions answered from real botanists and agricultural specialists instead of depending on computer-generated data. So it might take a few hours to get it solved, but it does give the most accurate and personalized data. The best part of this best gardening app is that it's not just limited to plants and vegetations only, but you also identify various types of mosses, lichen, and fungi.
Download FlowerChecker Gardening App for Android and iOS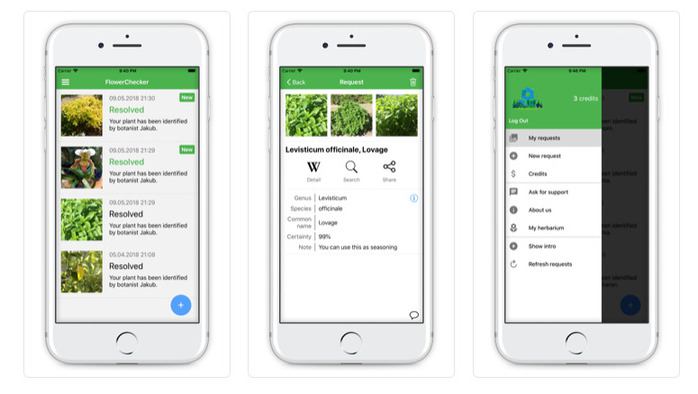 5. GrowIt
If you want to be a part of a grading community, this app is the best for you. You can find information, inspiration, and share your findings with the community. Based on your surrounding and other factors, you can see which plant is best suited for you and how to take care of it. It also has a question and answers section to gain insight on how to take care of your houseplant. The explore feature lets you sort plants by color, light needs, and plant type and look at other people's gardens to gain inspiration.
Download GrowIt Gardening App for Android and iOS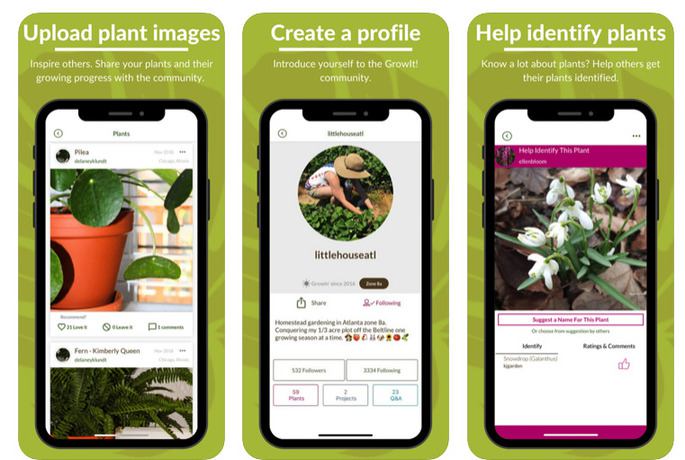 6. My Soil
As the name suggests, this app is filled with all the information you need about- soil. Get information on soil depth, texture, pH, temperature, matter content of your land. Taking all this in the record, you can easily find which type of vegetation is best suited for your soil type. My soil has a map feature that lets you check soil conditions of literally any location in Europe. Suitable for gardeners and vegetable growers, allotment owners, farmers and agricultural specialists, environmentalists, and land-use planners.
Download My Soil Gardening App for Android and iOS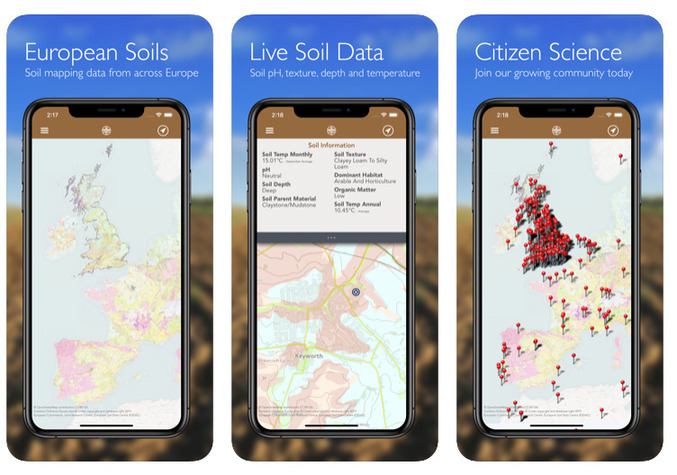 7. Moon & Garden
As the name suggests, this gardening app has a lunar calendar to tell how the moon influences your plants. Based on the biodynamic method, Moon & Garden tells you which phase of the moon is the best to get the required harvest. In simpler terms, it tells you how the lunar phases of the moon like the full moon, new moon or waxing would help in successful sowing, repotting, transplanting, and harvesting. It also gives regular weather updates to get the best gardening conditions. You also have the option to schedule reminders and upload and share pictures.
Download Moon & Garden Gardening App for Android and iOS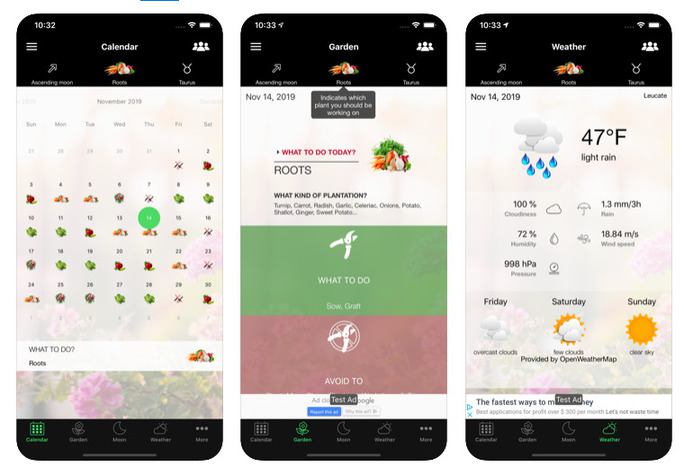 8. Garden Tags
One of the most popular and best gardening app for Android and iPhone users. You can easily connect to local gardeners and experts or plant enthusiasts to gain information, and your queries answered. Log in your plant details and upload pictures to keep track of your horticulture. It also has a plant encyclopedia with more than 20,000+ plants. Just a pic of a leaf or flower is needed to get it indeed by more than 100,000 gardeners. Made to meet the needs of both allotment gardeners and succulent growers this is a must-have app.
Download Garden Tags Gardening App for Android and iOS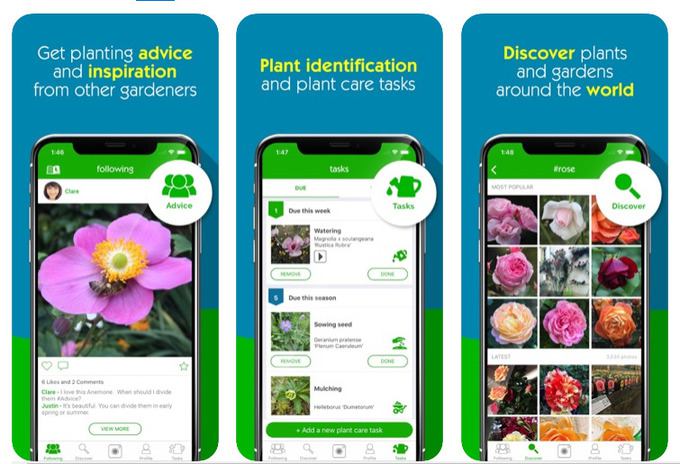 9. Gardroid
Best suited if you're trying to grow and take care of your vegetables and fruits. Very user friendly and easy to use, you can quickly find cultivation methods of various plants. After you add in your plant info, you can keep a tab of its progress and growths to detect when its seedling, budding, and flowering. Not only that it also tells you about the correct pH level of the soil that your plant requires, the amount of sunlight, and how to properly plant the seeds in the soil.
Download Gardroid Gardening App for Android only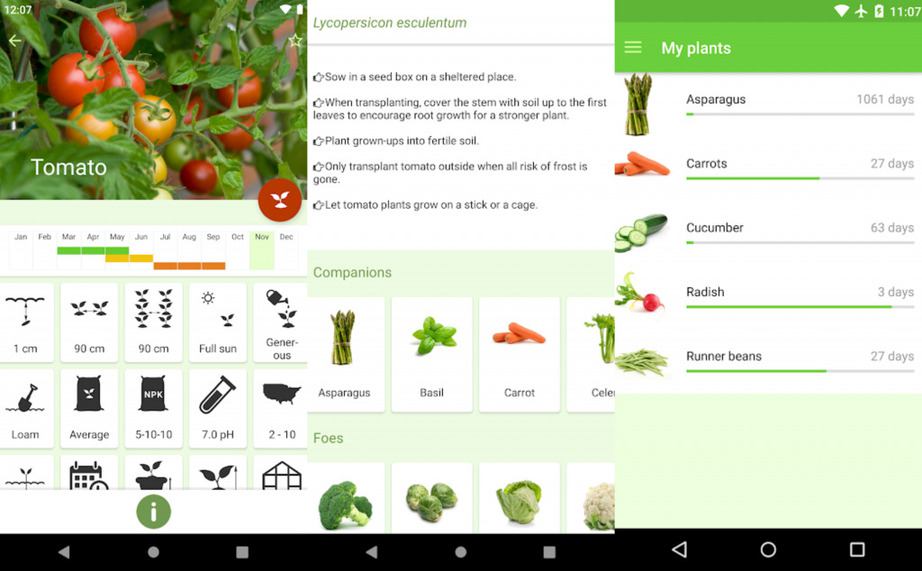 10. LeafSnap
Gardening App developed by the University of Maryland, Smithsonian Institute, and Columbia University and used by the Natural History Museum is worth checking out. As the name suggests, it uses Leaf pics to identify the plant. LeafSnap has an impressive identification catalog as it can recognize 90% of all known species of plants and trees, which covers most of the species you will encounter in every country on Earth.
Download LeafSnap Gardening App for Android and iOS