5 Best Photo Editing Apps For Android In 2019
May 29, 2019
5505
Bidisha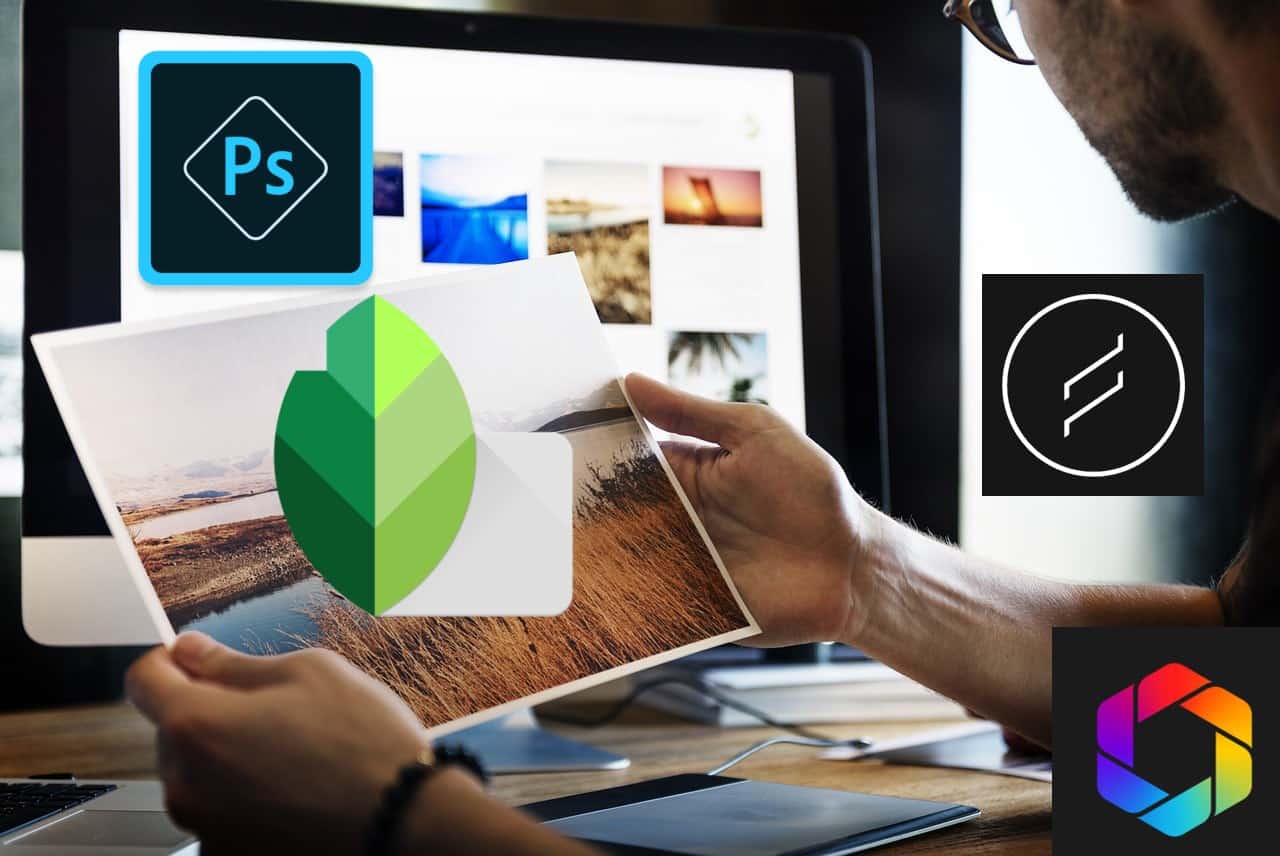 In a fast-paced world, carrying a DSLR as always is just not possible. But just like many more young romantics, if you have an avid photographer hidden in your little heart then you might just have landed in the right place. But what if the picture doesn't just fits right into the broad and beautiful vision? That's when editing apps come to the rescue! In this article, we would be listing the top 5 best photo editing apps and for convenience sake, we would be sticking to Android. So let's get clicking, actually, let's get editing!
1. Adobe Photoshop
Number two on the list is a product that has transcended all realms of productivity, versatility, pop culture, and even vocabulary. It has become a verb and an adjective. No brainier for guessing it- its Adobe Photoshop. Its express version is the fastest and most easy to use. Just tapping on the filter on this app would solve all your troubles and the list of filters is an unending browser but they have been categorized beautifully for convenience but if you feel creative you can adjust all the already existing parameters to create something unique. You can simply tap to remove blemishes and most importantly the unwanted photobombers. Of course, there are limitations but just be amazed with the possibilities. You could also try lightroom cc, its a little more professional and have many advanced controls. But you need to have an Abode ID to log in to it.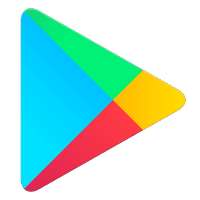 Download Now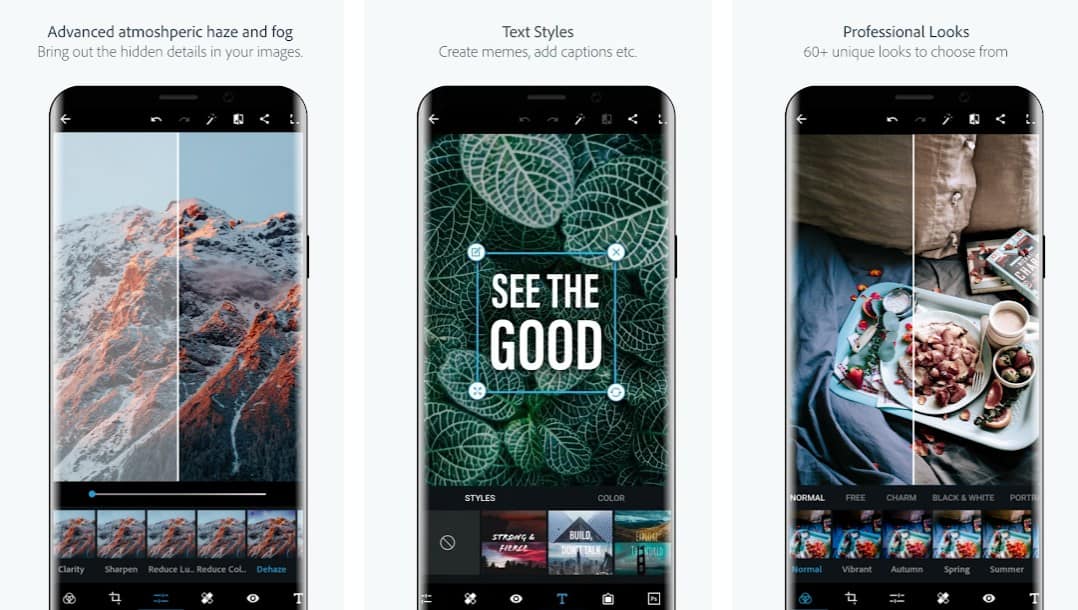 2. Snapseed
Snapseed is by Google and is the best in terms of usage, installations. The interface is the best to play around with. I actually want you to install it and use it yourself to believe the magic that comes with it. You'll be definitely impressed not to mention that there are limitations but try to focus on the possibilities. Brought by Google, Snapseed gets better and better by every iteration. Now just go all out and try it for yourself to believe the amazing filters that it has to offer.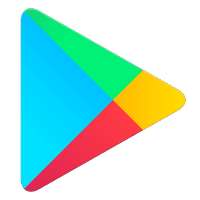 Download Now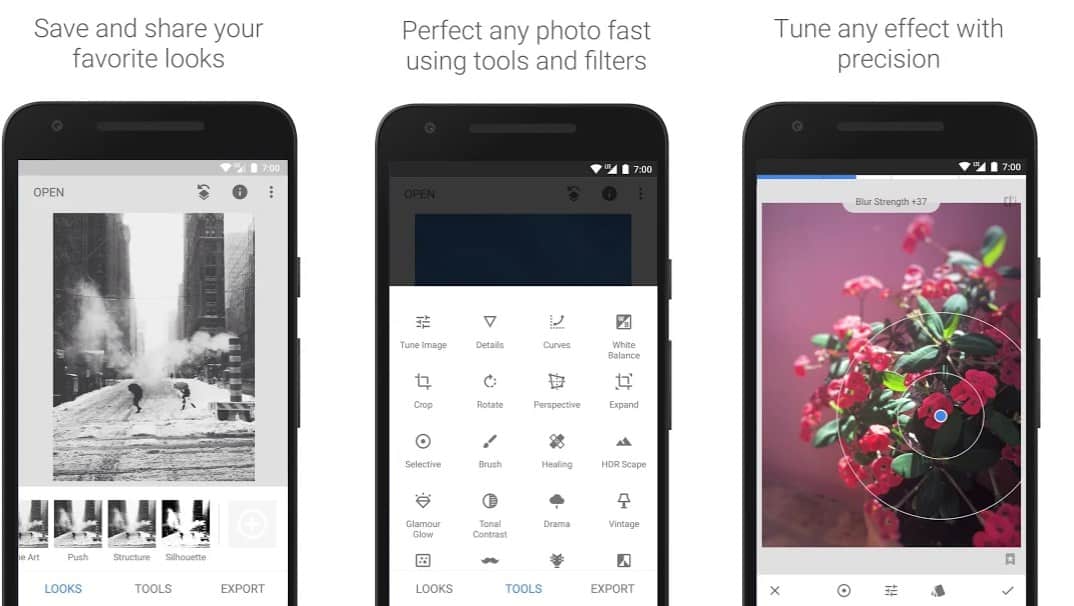 3. Lens Distortions
Starting this list would be Lens Distortions because it is a very heavy duty app which requires your phone to have some muscle to function effectively. It offers high-quality elements to distinguish your visual projects. It was actually a plethora of effects and graphics for desktop applications but it was ported to a free app.
When I say free, some of its pacts are free! The App is kind of large in size and is still in development but I didn't notice any issues or bugs in it in my time of using it. So the basics concept is adding layers of visual effects on top of your plain photos like Principle Light hits, Light hits, Shimmer, Luminary, Legacy, Fog, rain, and snow. You can stack multiple effects and top each other as layers, adjust multiple visual parameters of these effects like softness, Opacity, Brightness, Contrast, Saturation, color. Also, you will be able to move them around and flip them as well in the free version. You also get five types of effects in each category and honestly if you love to spend time fiddling and tweaking images to your taste you will be well satisfied with this free version.
If you want a variety to be built in then you can either purchase packs according to your choice as each one has a different number and size. Or for a monthly subscription price get every effect that the app has to offer. The number of filters currently is 215 for 65 rupees per month.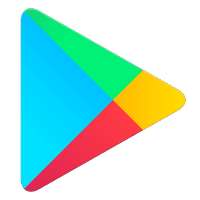 Download Now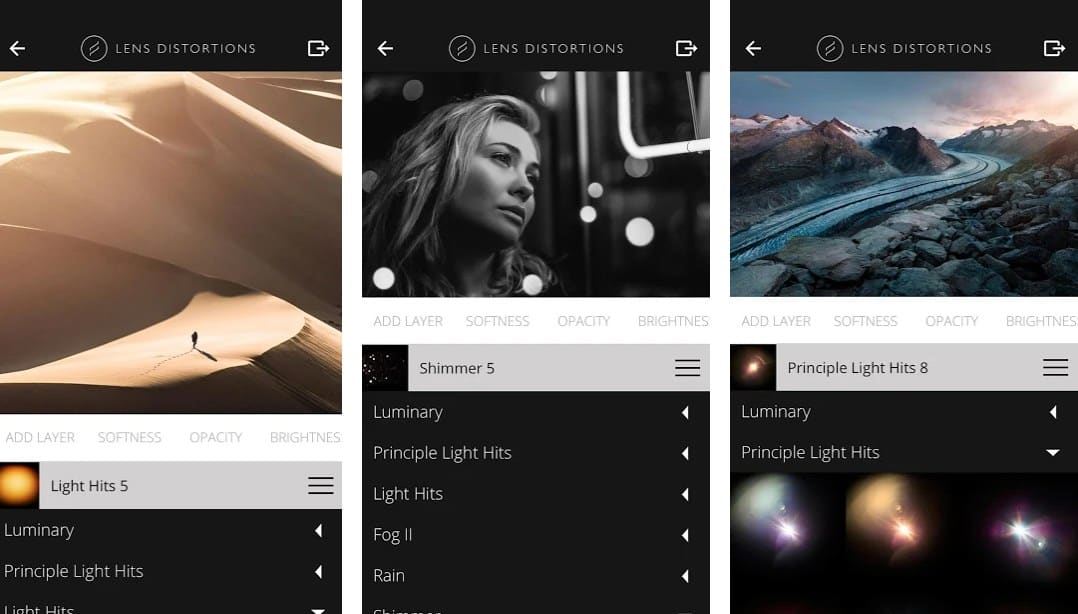 4. Afterlight
Next on the list is Afterlight, if you have ever searched for photo-editing apps in the play store, Afterlight must have cropped up in the suggestions. It is that popular! In this app, you'll get everyday adjustments like clarifying, brightness, contrast, saturation, exposure, fade. You also not only get to adjust your highlights and shadows overall but you'll get the ability to individually adjust your highlight to you high tone, mid-tones and shadow tones. And of course, you can tweak the temperature.  Afterlight also has few freely available filters that you can add and adjust the strength of.
In fact, by simply liking their facebook page you can unlock a few more hidden filter! now that's neat. There are more effects that you can try like dust and flake. There's an instant filming pack that you can buy for roughly about 59 rupees. This adds 22 more textures and 7 more frames and you can preview them before committing to purchase.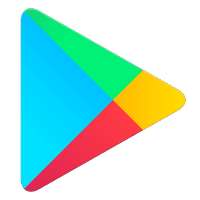 Download Now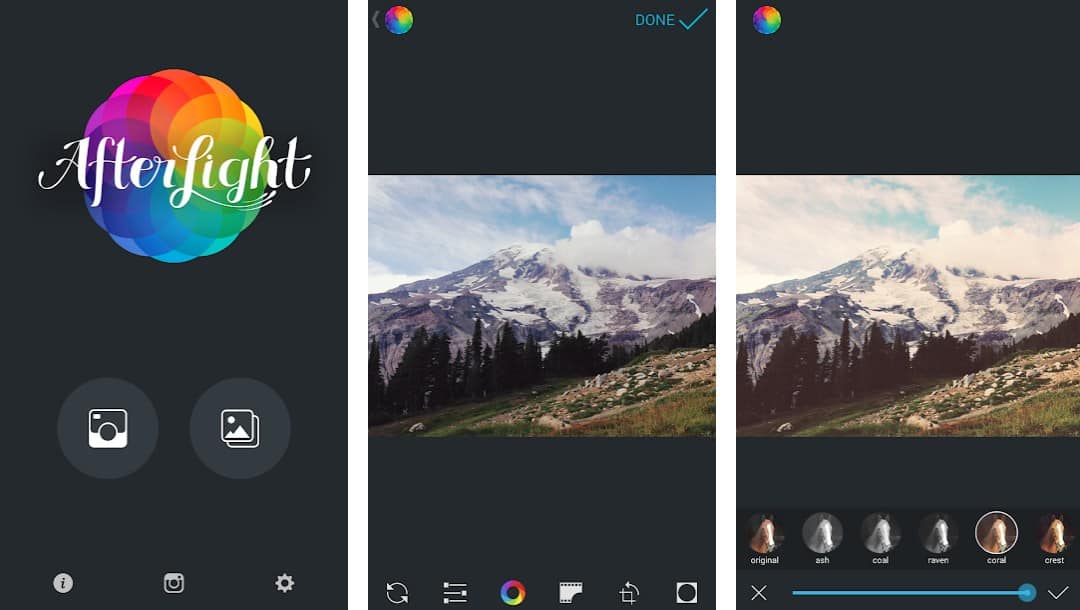 5. VSCO
On to number three VSCO. So VSCO is not just a stand-alone app its a community that you have to sign up into. You can, of course, apply their filters and tweak their effects but you can join VSCO-X which they call VSCO Experience that provides you complete experience to more than 100 presents, early access to new features like hue, saturation, light adjustments, and even a video editor. If however, you don't want to use these filters the app lets you use regular parameters like exposure, contrast, sharpen, fade, saturation and more. You also get advanced controls like skin tone and split tints for highlights and shadows. The upgrade at VSCO-X membership can be tested via a free seven-day trial that you can sign up for. Post those seven days, the membership costs roughly around Rs. 1500 for a year.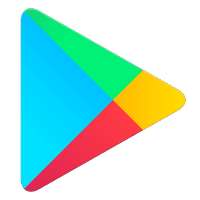 Download Now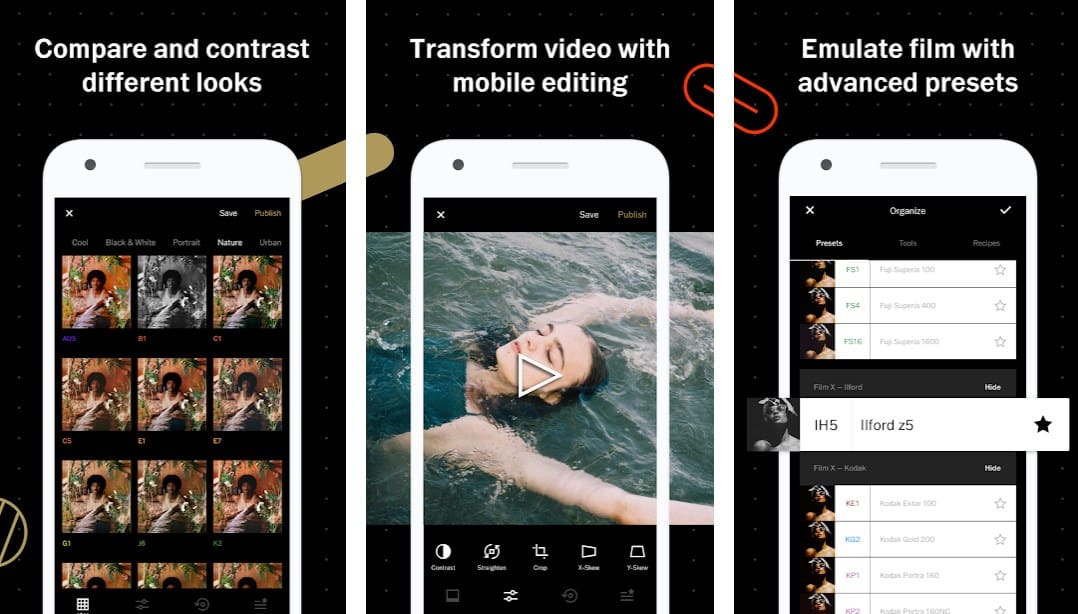 Well, these are just some of the best apps that I have been using since some time. However, don't forget that every day there are a dozen of apps being designed and launched to match your needs so the list might not timeless. I hope the apps prove to be of some use to you as it has been to me!
Happy editing...
Was this article helpful?
Great!
Thanks for letting us know.
Please let us know what would make this better.
The information is confusing or wrong
This is not the information that I was looking for
Solution did not work
Too long
Other

Got it.
Thanks for letting us know.
Opps
Something went wrong. Please try again.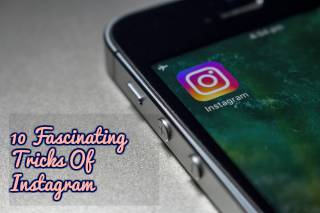 10 Fascinating Tricks Of Instagram That You Never Knew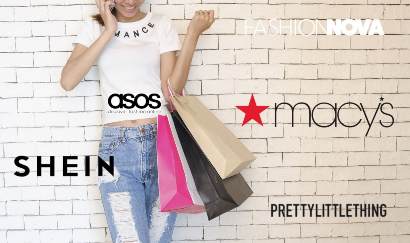 Best Online High-In-Fashion Shopping Websites In The World