10 Fascinating Tricks Of Instagram That You Never Knew
July 19, 2019
7867
Smrithy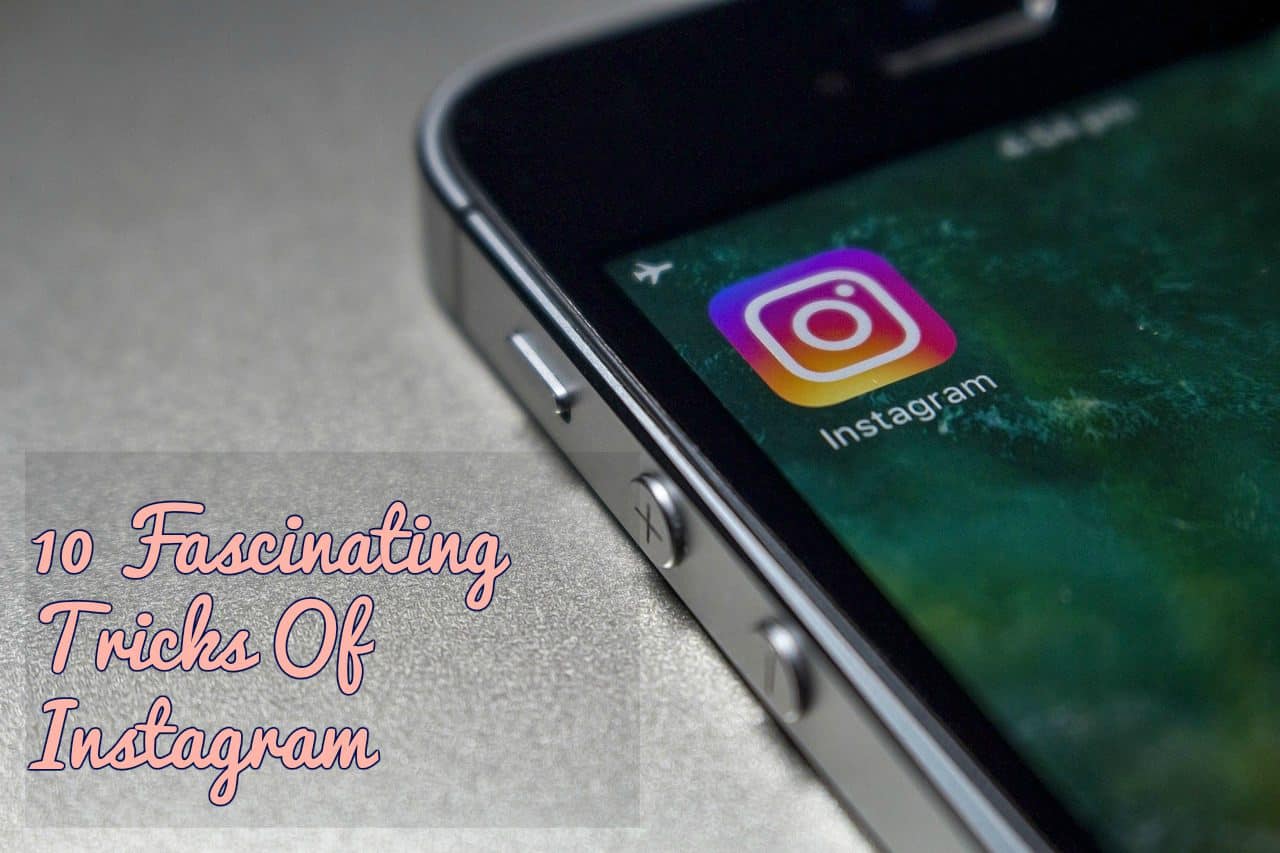 Memories are captured through pictures and to share these pictures with your loved ones, social media is the best platform. There are a variety of platforms that can let us share our pictures with the world. Platforms like Facebook and Twitter let you acknowledge the world but Instagram is quite different. It is secure and lets you stay connected only with the ones that you want to stay connected with. The site WP Dev Shed says, those who love taking pictures and likes to share or post them, Instagram is the best option. This photo-sharing application has quite a lot of hidden features and a lot of cool tricks.
1. Turn on to get the notification when your favorite person post something
If you never want to miss out on the latest updates of your loved ones then this notification will help you stay directed to that person. Anytime they post a picture you receive a notification about their action. This gives you an instant look at their picture and will let you like or comment on it.
The only thing to be kept in mind is to turn this notification on for individual users.
To do this go on to the individual's profile, click on "following", then select the notification and enable Post Notification.
Individual profile --> Following --> Select Notification --> Enable Post Notification as "ON".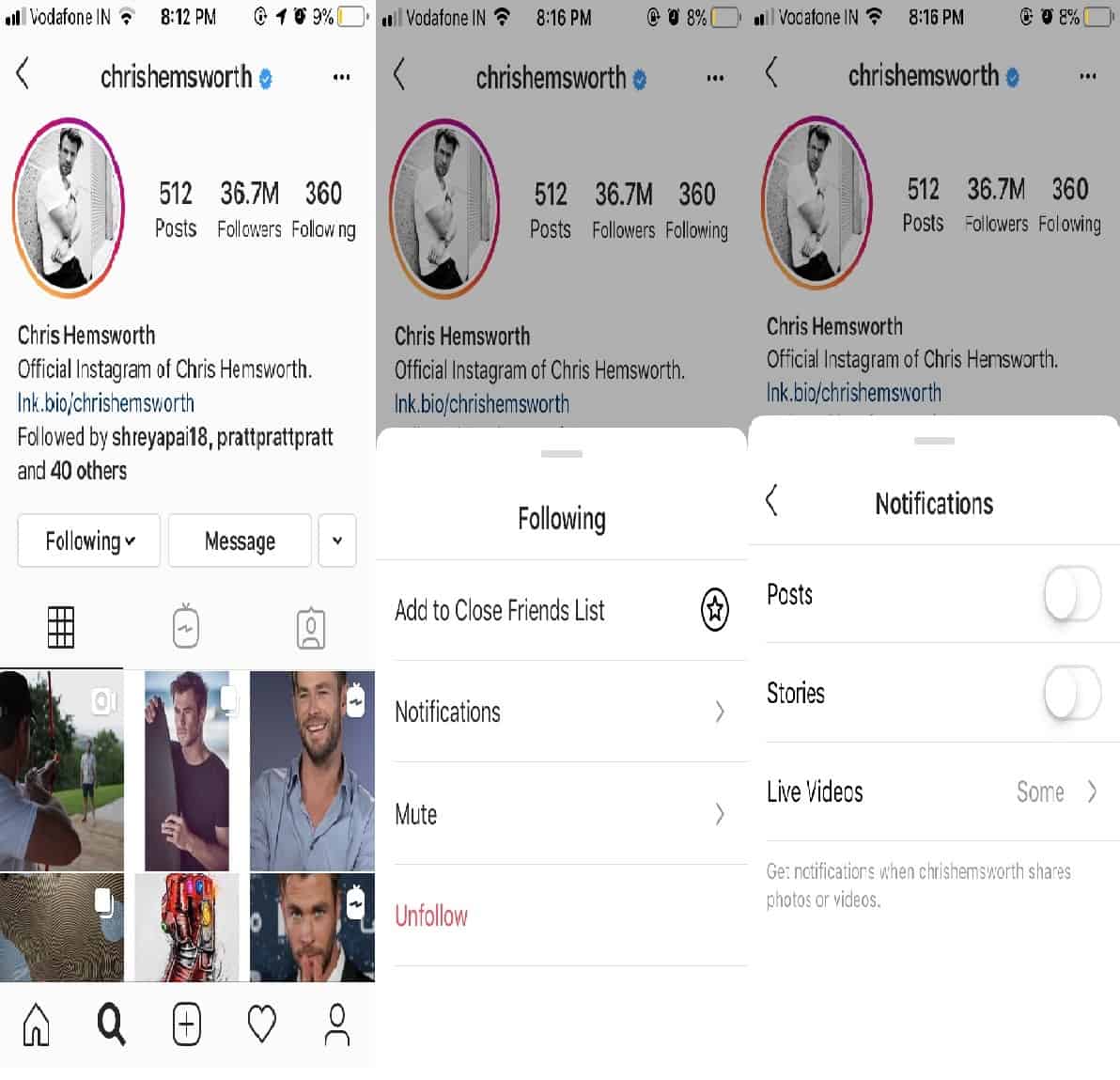 2. Post pictures directly to Facebook, Twitter and more
If you are a person who likes to post pictures in almost all the social media platforms like Facebook, Twitter, Tumblr and so on, then Instagram is the best place.  Instagram lets you post all your post to all your social media platforms. To achieve this you have to link your other accounts to Instagram. This helps you save time.
To do this you need to go to your Instagram settings,  below that you will find a section called linked accounts. Click on that and given the appropriate details of your other account such that they stay connected.
Profile --> Settings/options ---> Account --> Linked accounts ---> link accounts.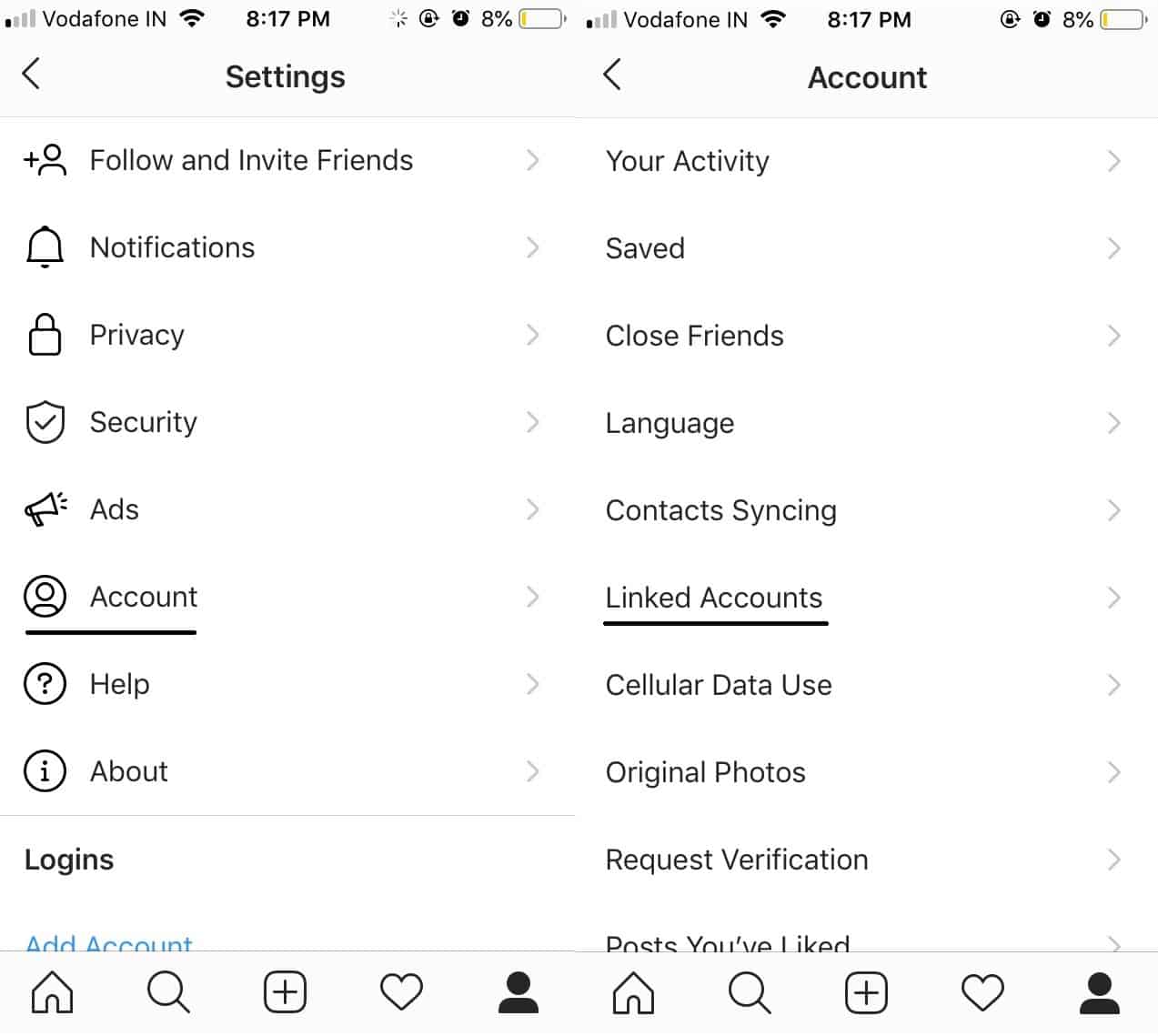 3. Highlights
This helps you create a story that can stay longer than a day. Instagram enables this new feature in your profile page itself.
To do this tap a "New+" button below your profile image and then select the past stories that you want to highlight and then you can give an appropriate caption as well.
New+ below profile image --> Select past stories --> Appropriate caption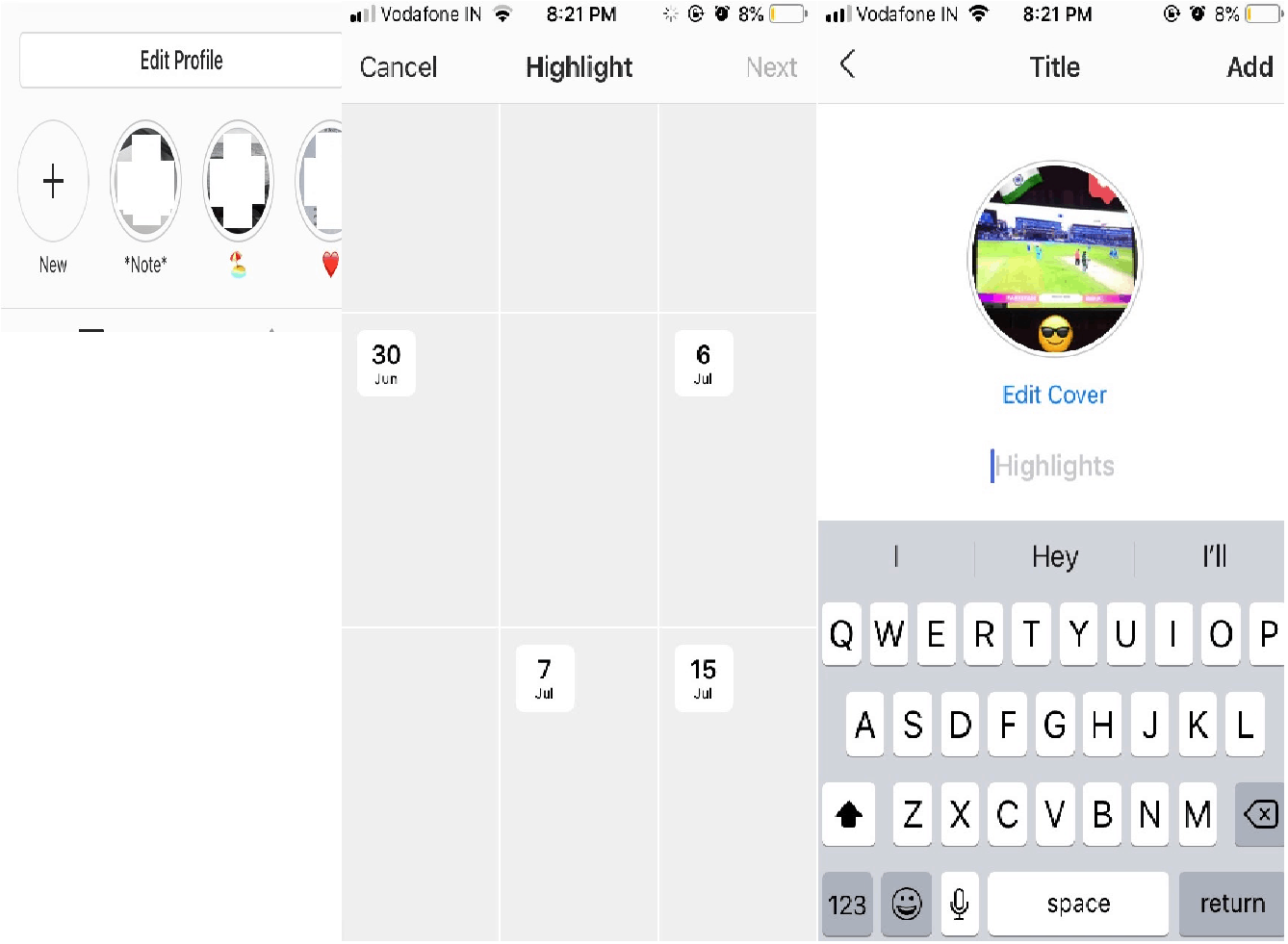 4. Manage multiple accounts
You can have one or more authenticated Instagram accounts on the same device. Some people have more than one account like one could be their personal account and one could be where they post regarding photographs or quotes. The website Increditools.com has this list of tricks to handle multiple accounts at once you can try. Now it becomes tiresome to login and logout from either of the accounts to login into the other, Instagram has introduced a new option called "Add account". This will help  you stay logged in with multiple accounts.
To do this go to settings and at the bottom end you shall find this option.
Settings --> Scroll down --> Add account.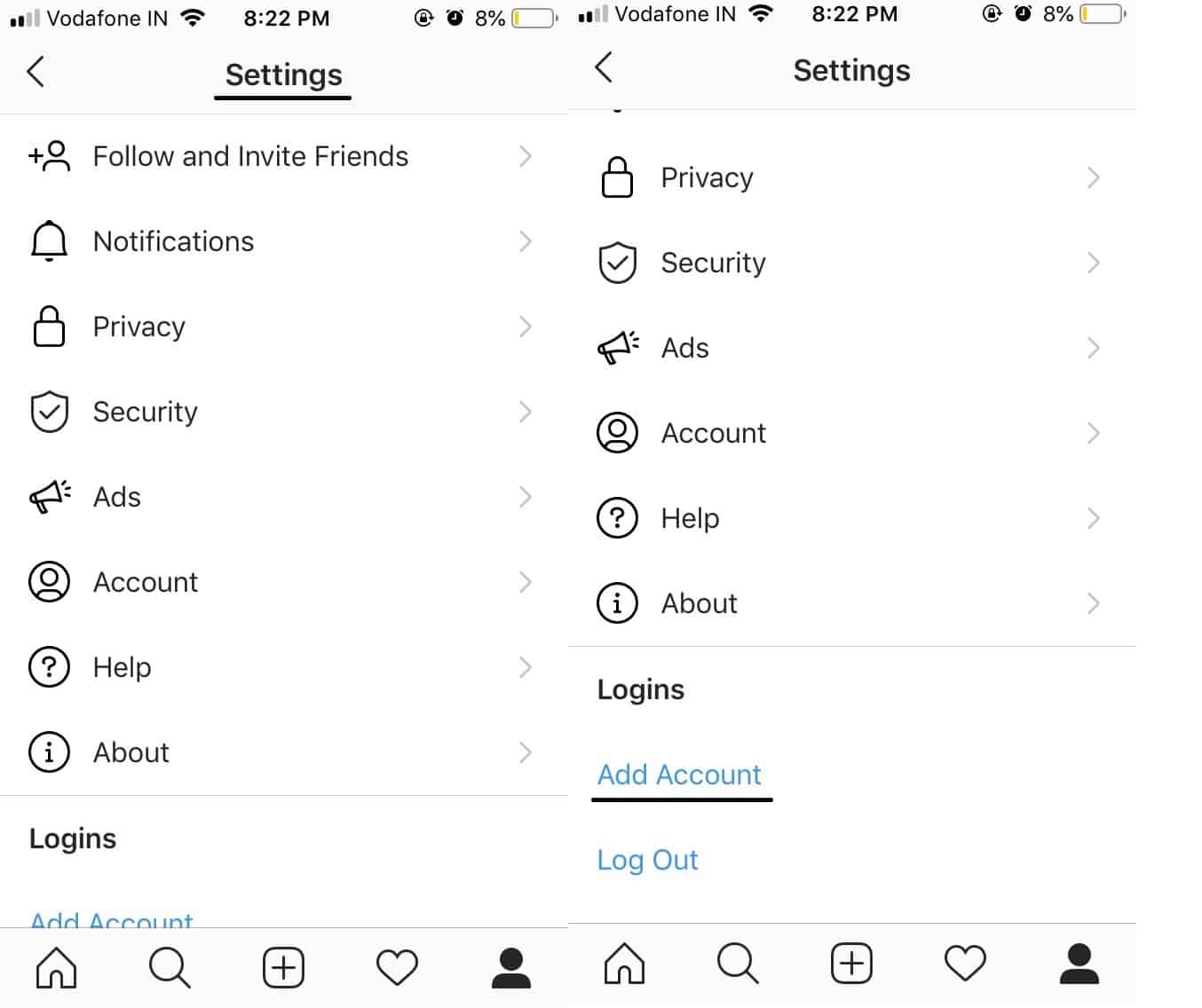 5. Hide last seen
This option is very familiar, just like WhatsApp. The last seen can be hidden for the direct messages by disabling this option. No users will get to see if you were online inside Instagram Direct Messaging Service or DM. This can be another way to secure your privacy.
To enable this,
Go to profile --> Settings/options --> Privacy --> Activity Status --> Show Activity Status (Disable it)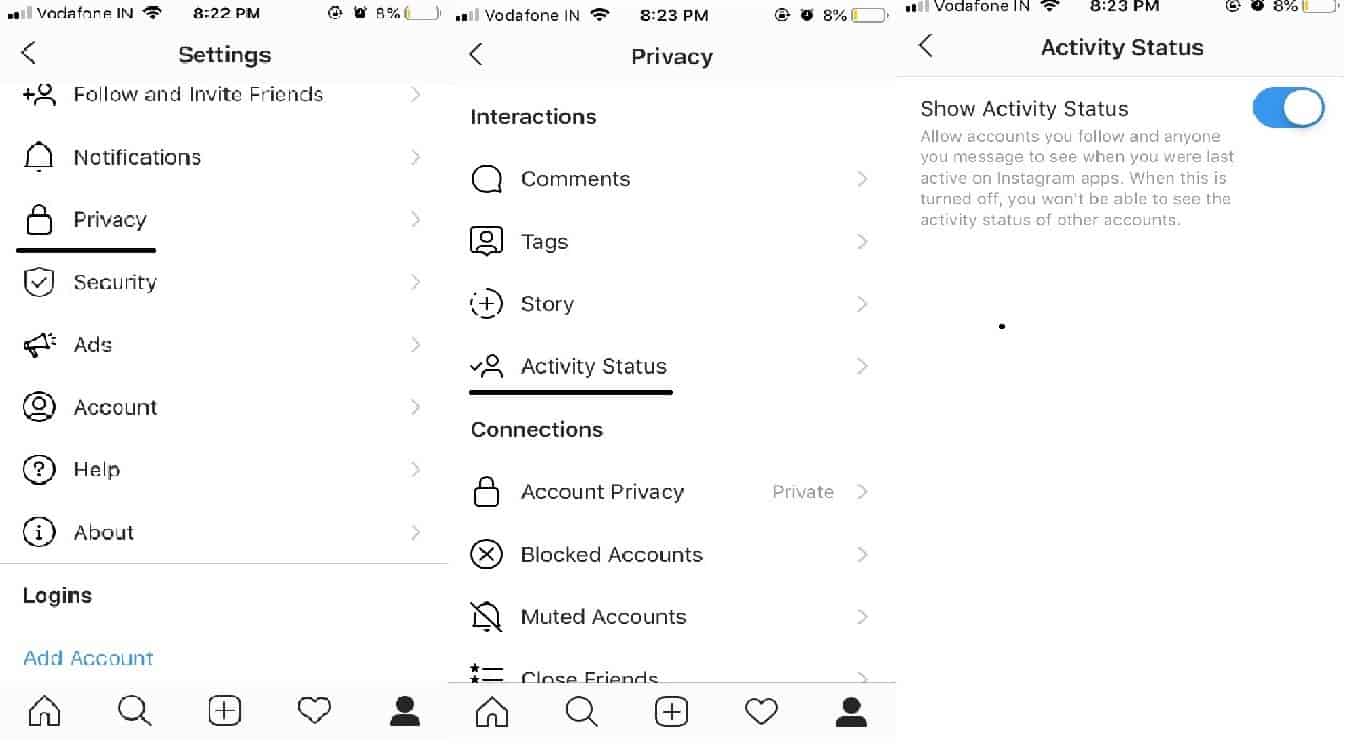 6. Manage filters
Instagram lets you click pictures and this platform has quite a lot of filters present but most of which are inactive i.e. it cannot be used by any user unless it is managed properly. This is a photo editing option and is quite important to people. So use those inactive filters you need to go to,
Slide across all the filters and reach the end --> select manage --> Add or Remove filter of your choice.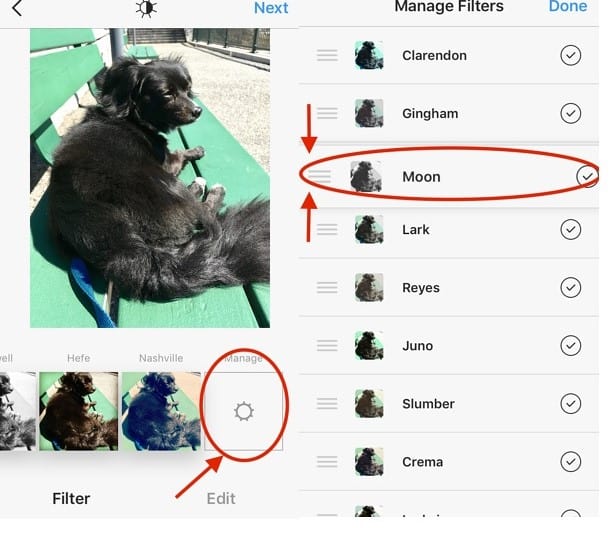 7. Font and Style to your Bio
Updating your Instagram bio is quite important. The more attractive it is the more it stands out. The old fashion of using text and emojis can be done but somethings unique will cover up all the other factors. You can customize the font and family-style that you think is suitable for your profile. You can use a website to customize it.
Open the mobile browser and browse for LingoJam. This will show a textbox where you can enter relevant details and you can customize it on your own. Copy and paste this on your Bio section of your profile.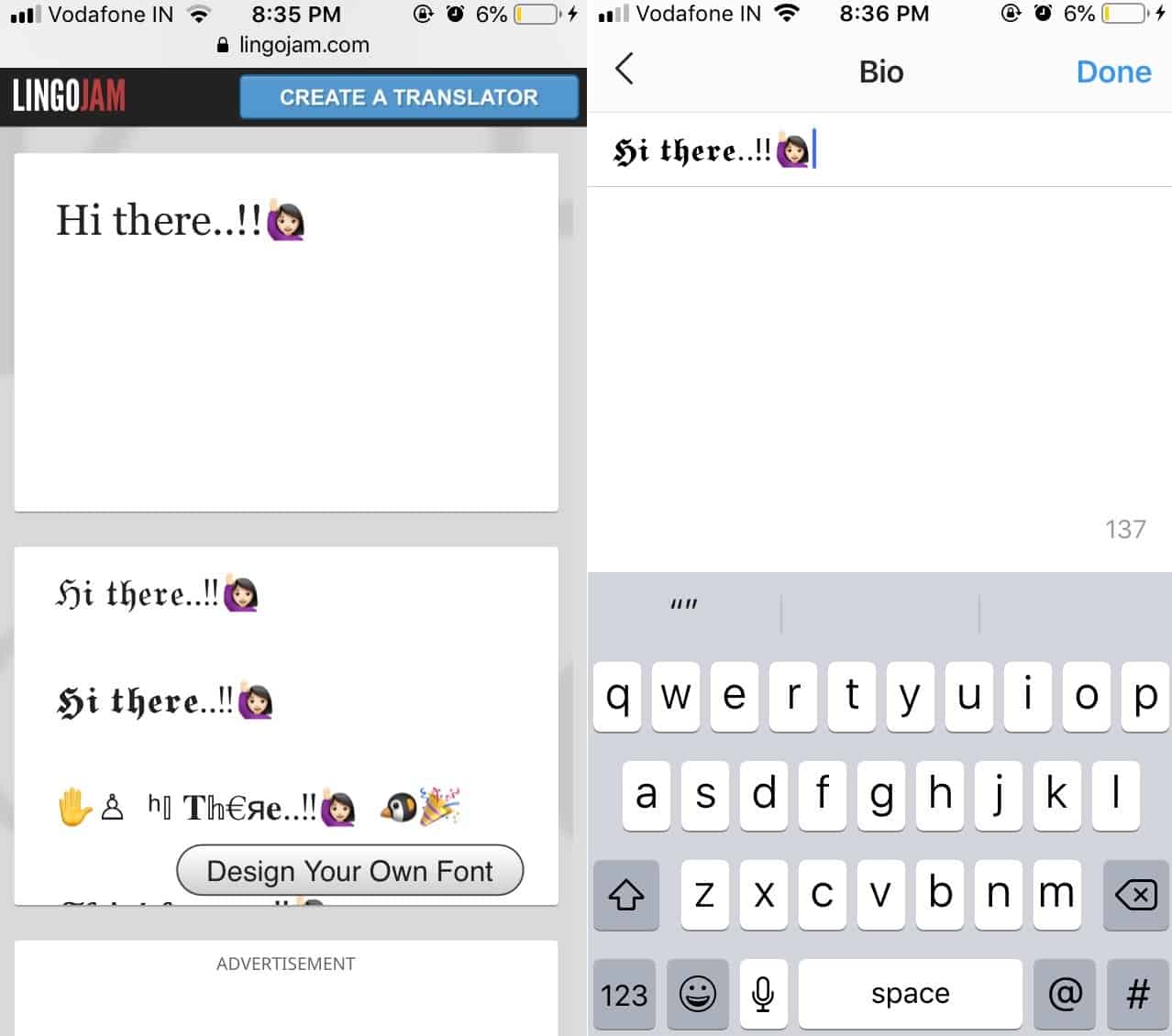 8. Collection of favorite posts
This is a section were people can save or bookmark their favorite posts. Depending on the choice of News feed for a user one can bookmark the posts and this will be saved until and unless it is removed by you from the collection album. To check these collections
click on your profile --> check for the option "Saved" --> Check all your saved posts.
If you are interested to have multiple collection album the click the '+' sign after you click on Saved.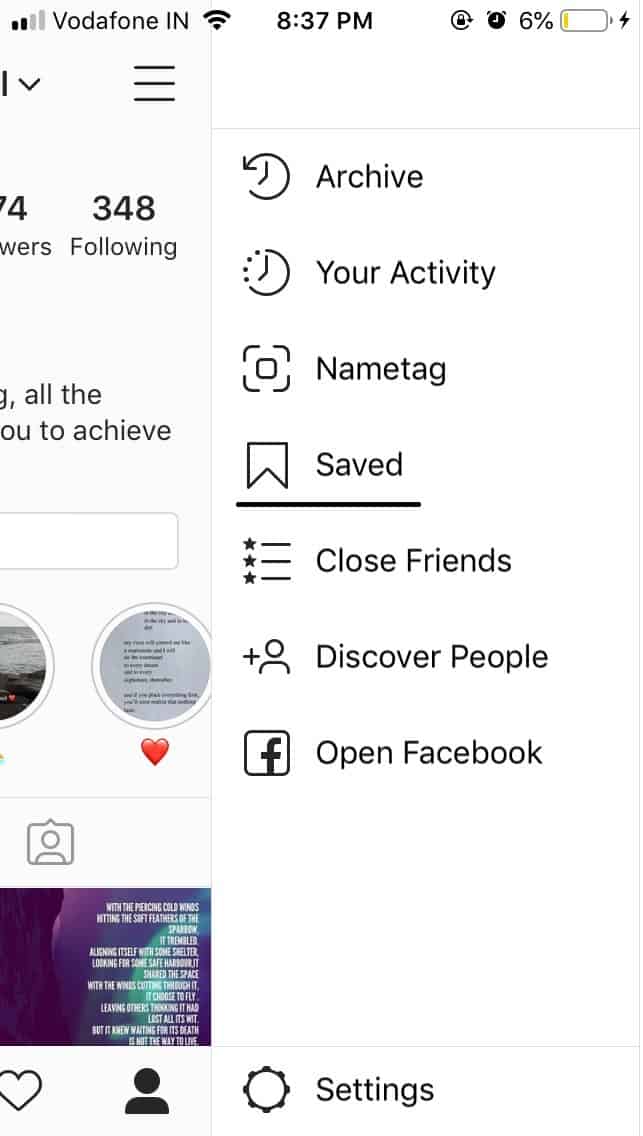 9. Hide Stories
This is a new trick that Instagram has introduced. If you want a user who follows you to not see your story all you require to do is,
Go to users profile --> three dots --> Hide Story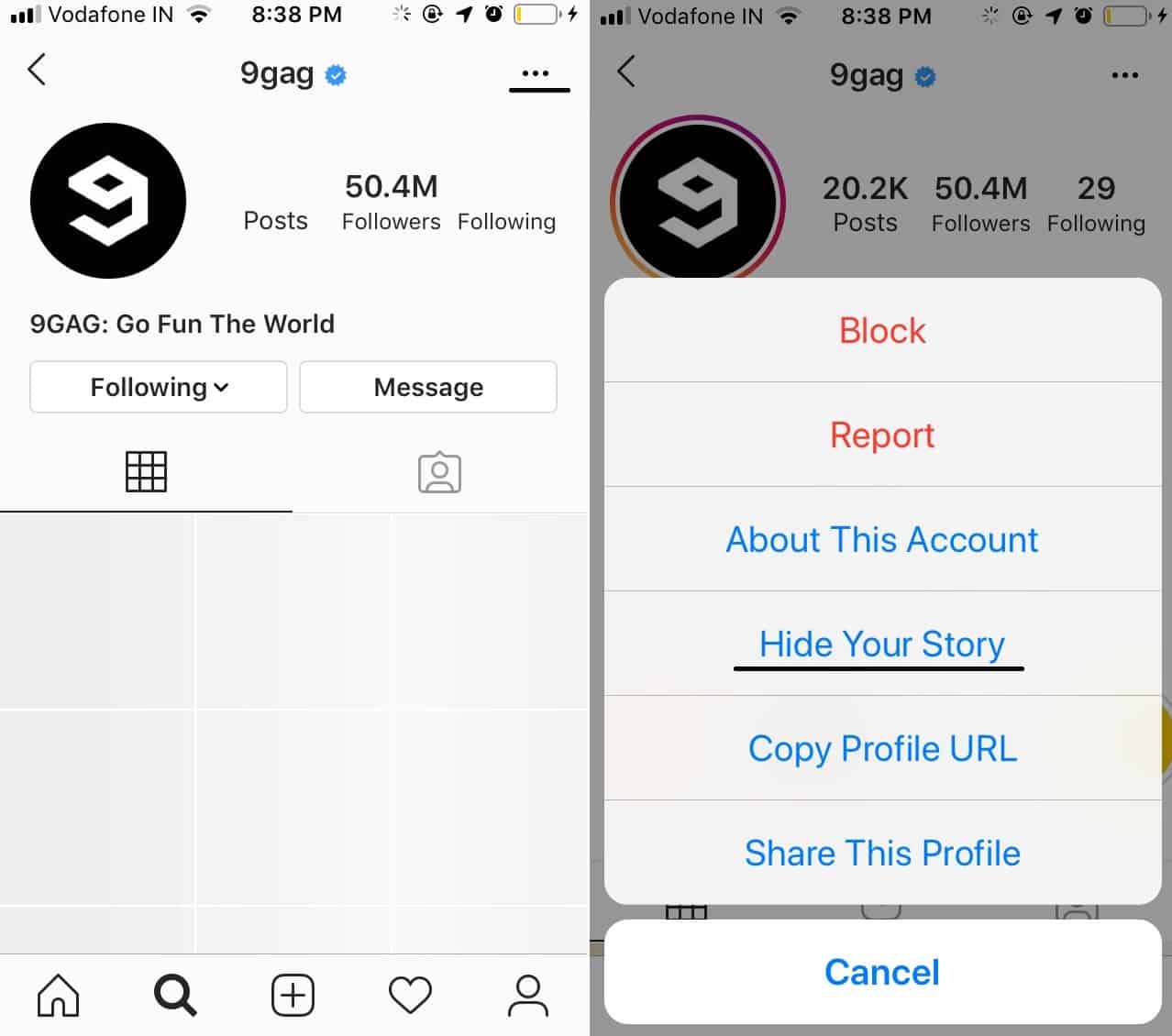 10. Close friends
This is the latest trick initiated by Instagram for the users to make their story visible only to the ones that they like i.e. they will let you select the people of your choice so that only those people see your story.
To do this,
Create a story --> click on close friends before you update it --> select the friends --> update it.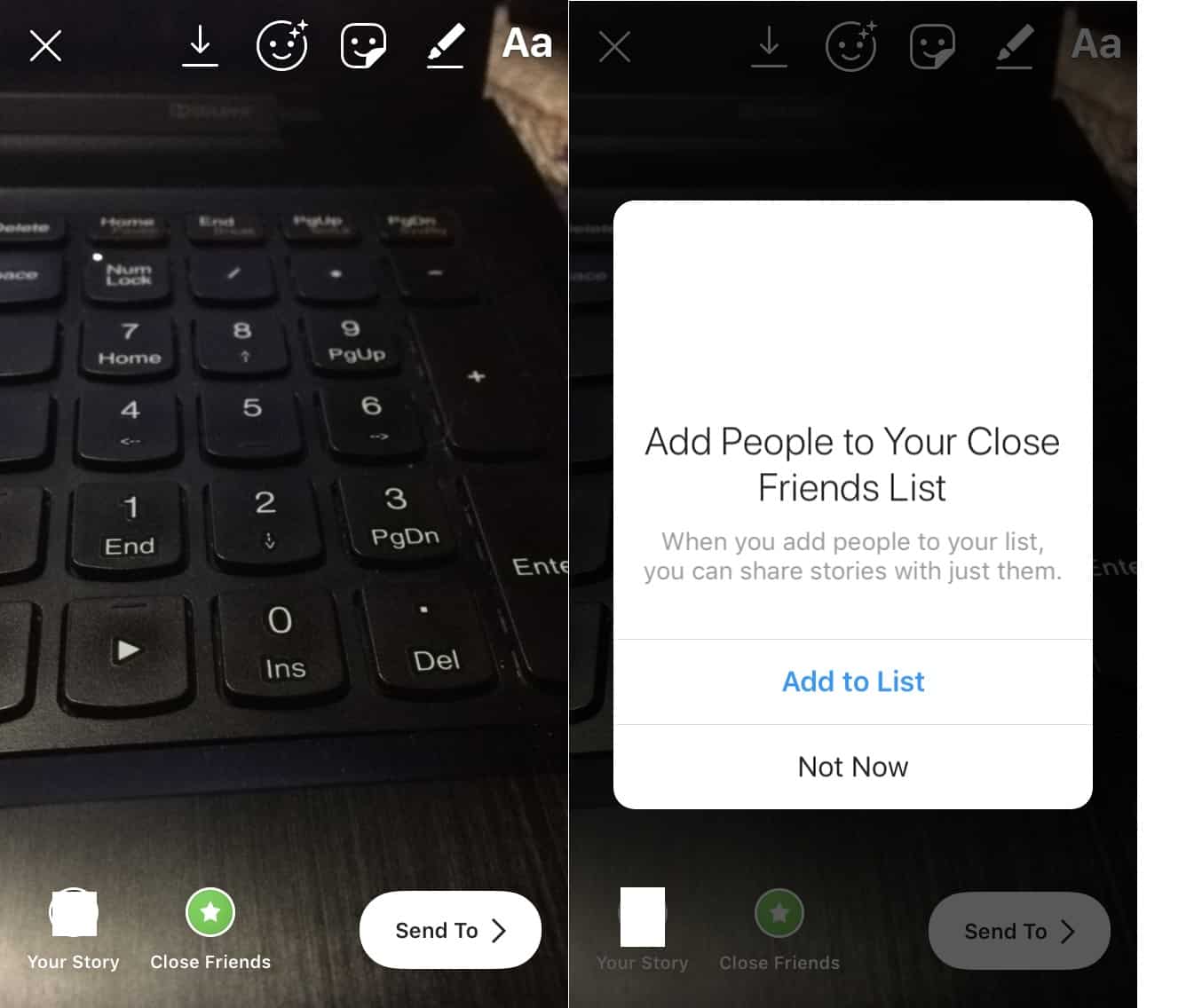 These are some of the most essential cool tricks that every Instagram user must know. Sharing pictures needs to be secure and balanced. So it's for the better, to know these tricks and can use them if necessary.
Was this article helpful?
Great!
Thanks for letting us know.
Please let us know what would make this better.
The information is confusing or wrong
This is not the information that I was looking for
Solution did not work
Too long
Other

Got it.
Thanks for letting us know.
Opps
Something went wrong. Please try again.