A Digital Scale app is one of the most helpful apps for real-life use. It does something that we don't expect our phones to do. Some app uses the accelerometer of your device to weigh and give approximate weight, others use mathematical analysis or another estimation method. Although these Digital scale apps are not perfectly accurate, they can still be really useful in daily life. You can use them to weigh kitchen ingredients or some other objects to get a rough idea. If you randomly search for aDigital Scale app, you may find many options. But most of them don't work. In fact, many of these just generate random numbers.If you try these apps, here are our picks for the top 7 Best Real Digital Scale Apps for Android and iOS.
For real Digital scale apps to work, it is important to use them properly. Some of these apps require you to level your phone in a certain way. You must follow the instructions correctly to get a closer result. Some apps do not use accelerometer but can still help you find the approximate weight of objects. Keep reading to find out all about these differentweighing scales apps for Android and iOS.
Must Read: 10 Best Free VPN Apps For Android Phones To Surf Internet Securely
List of 7 Best Real Digital Scale Apps for Android & iOS
1. Weight Scale Estimator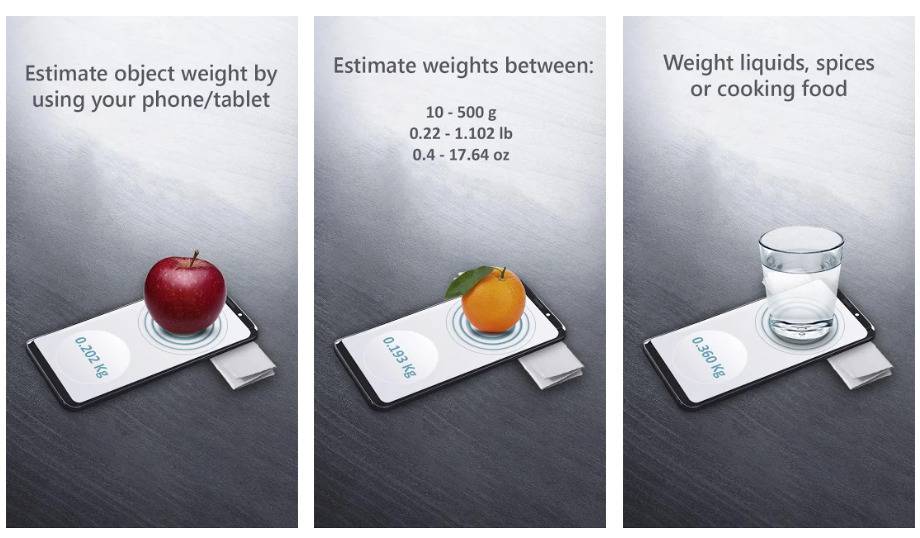 The first weighing scale app on our list is the Weight Scale Estimator. It works by using paper as a weight sensor. The app requires two extra things to make it work. First is an A4 size paper and second, A half-litre water bottle filled with water. The water bottle is used to calibrate the weight scale mobile app. The instructions are available inside the app. It is better to use a paper towel on your screen to prevent scratches or any other damage. This digital scale app for android phones is available for free. Also, it does not provide accurate measurements, just estimations.
Pros
The app is available for free.

The complete instructions are available inside the app.

Just requires an extra paper and an object with determined weight.
Cons
The estimation of weight can vary depending on the object you use for weight calibration.

You may have to practice a few times to get an acceptable result.
Download Weight Scale Estimator app for Android
2. Scale Estimator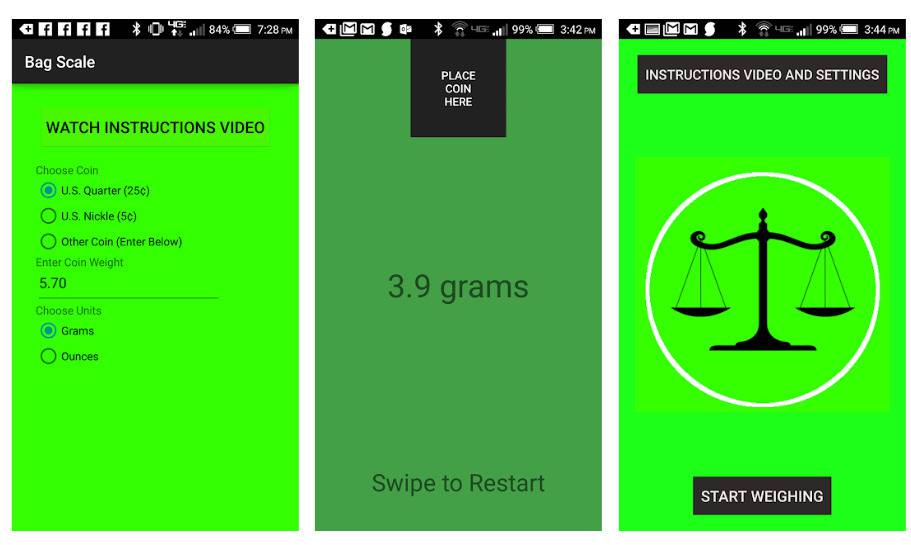 Scale Simulator is another digital scale app for android phones. It can be used to find estimate weight of a very small object(1 – 100g) or small quantity. You will also need a plastic bag (0.94 litres) and a coin to make this work. It is best to watch the instruction video inside the app before using it. It requires you to inflate the plastic bag and place your phone on it. And then place the coin on the screen and object on it. The result of the weighing scale depends on the bag.
Pros
Simple and free app.

An instruction video is available in the app.

Require two simple items- a ziplock bag and a coin.
Cons
The result's accuracy depends on the rigidity of the bag.

Even you follow sets perfectly, accuracy is still limited.

You may have to try a few times to get a proper estimation.
Download Scale Simulator app for Android
3. Happy Scale

Happy Scale is a weight calculator app available for iOS devices. Its main focus is to track weight loss correctly. You don't have to constantly use a weighing scale to check your weight loss or gain progress.The weight calculator app uses mathematical analysis to measure your scale weight. It helps you understand your growth toward your goal. And one of its important features is the weight prediction. It can give you an approximate weight predication based on your activities and your graph.
Pros
The weight predictions can help you set a goal.

The app is especially helpful for those who have scale anxiety.

You can sync the data with the Apple Health app.

It has a graphical illustration to help you under your progress and keep you motivated.
Cons
The app shows average prediction, so it is not accurate as a weighing scale.

It also smoothes down the fluctuation for motivation but if you want to track exact weight it may be a disadvantage.
Download Happy Scale App for iOS
4. Kitchen Scale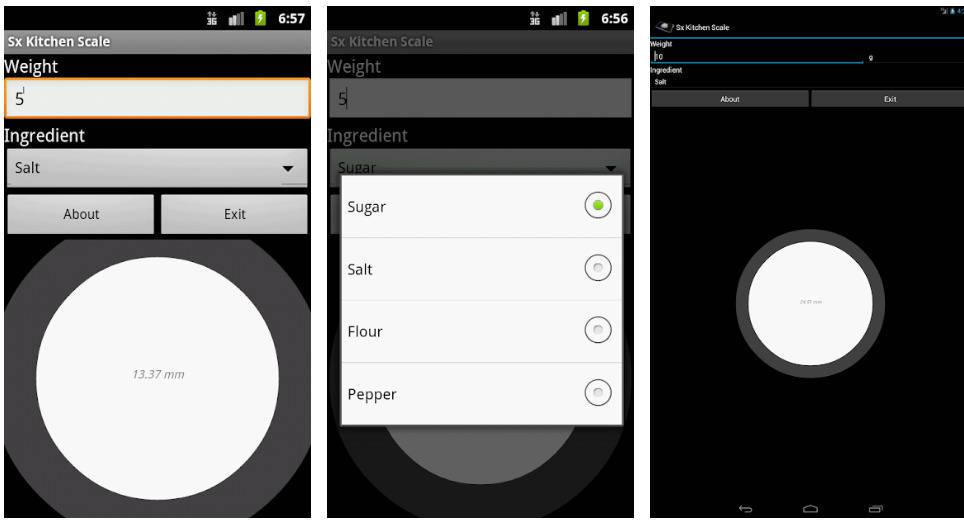 Kitchen Scale is also a kind of weight calculator app but for a smaller quantity of kitchen ingredients. It is a very simple app with plain visuals. It helps you find the estimated amount of sugar, salt, flour, or pepper according to the selected weight. The kitchen scale app lets you select the ingredient and the amount. And you can get the estimation with the help of the circle on the screen. It is one of the digital scale apps but it works differently. It guesses the amount based mass and volume. It is not accurate but it can be helpful for cooking in the Kitchen.
Pros
The app is very simple and requires no special instructions.

It is also completely free.

It is helpful in cooking for those who are complete beginners.
Cons
It does not acutely weigh but estimates quantity.

Only four ingredients options are available.

Since the estimation is based on mass and volume, it can vary depending on how we put it.
Download Kitchen Scale app for Android
5. Sensoscale Lite digital scale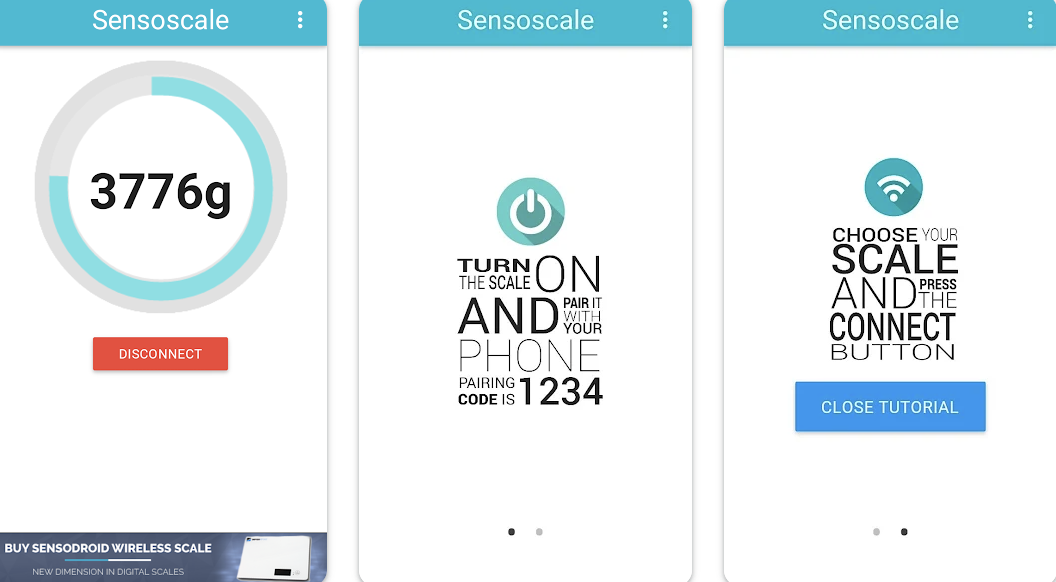 Sensoscale is a real working scale app that provides the precise weight of objects. The app works well with the SENSODROID digital Bluetooth scale. You have to connect the SENSODROID and calibrate it according to achieve high accuracy. You can use this app to measure the weight of laboratory scales, kitchen scales, medical scales, precision scales, and others. SENSODROID can be available at the SENSODROID store via Paypal.
Pros
The app is easy to use and easy to calibrate for different purposes.
Cons
It does not provide accurate results without SENSODROID

Not compatible with all devices.
Download Sensoscale Lite digital scale
6. IQ Digital scale simulator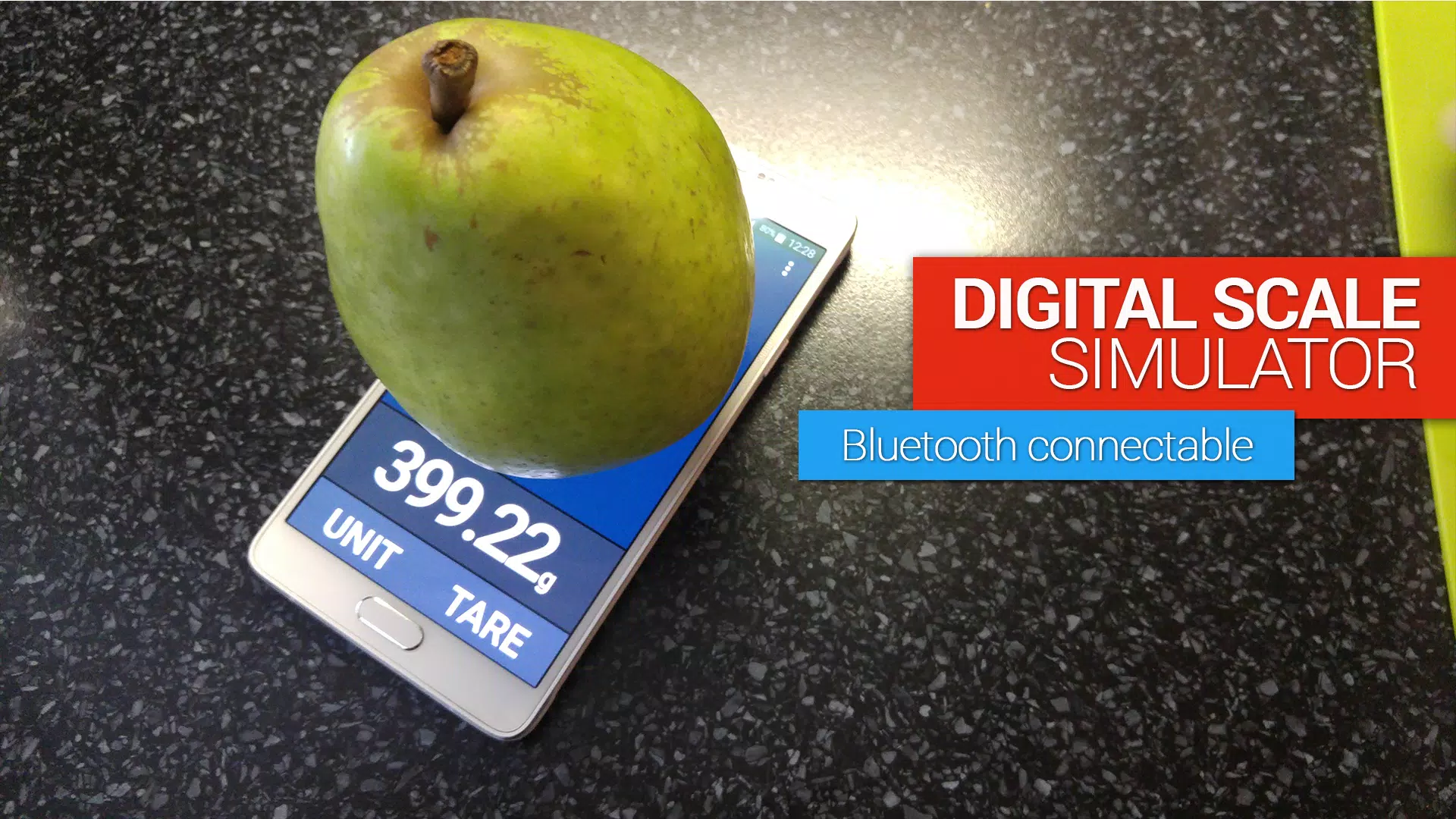 IQ Digital scale simulator is a great weight scale app that converts your smartphone into a real working digital weight scale. To weigh the object, you need to just place that object on your smartphone. They support many Android and iOs devices that work well with the app.
Pros
Provide a very user-friendly interface that anyone can use very easily.
Cons
Annoying ads in between the app.
Download IQ Digital scale simulator
7. Steel weight calculator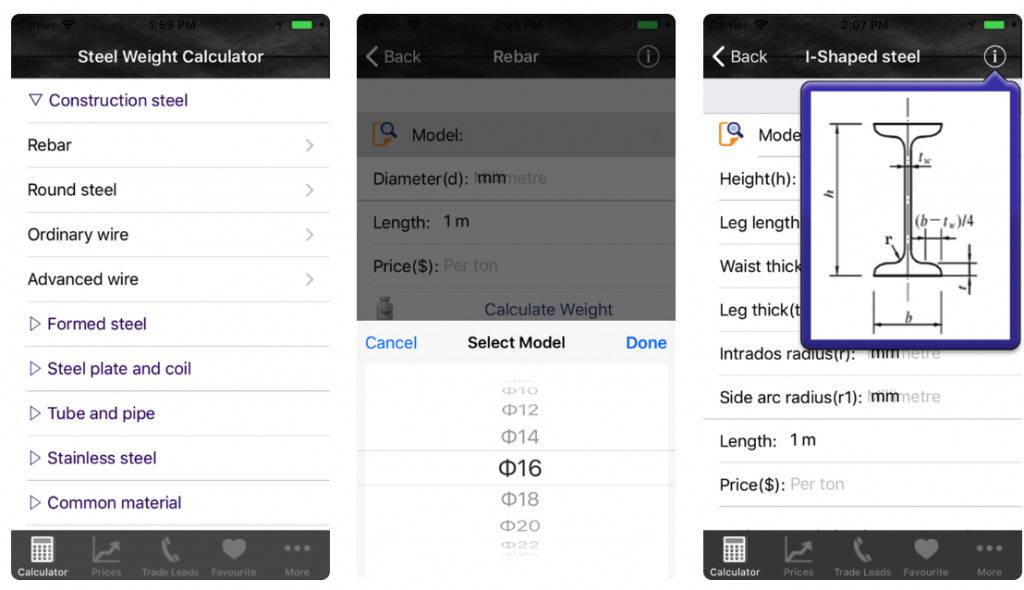 The last one on our list of best real Digital Scale apps is the Steel weight calculator. It is a kind of weighing scale app for iOS devices. It helps in finding the weight of steel with the inputs provided by the user. The calculation is done to the parameters given in the app. Steel weight calculator app contains information about different steel like construction steel, form steel, and more. It also saves the result history of steel weight calculations.
Pros
There is a free version available with some limitations.

The app has quite a few parameters to help in proper estimation.
Cons
As the name suggests, this only works for steel.

It requires proper knowledge and calculation to fill all the needed information.
Download Steel Weight Calculator for iOS