An Operating System is an interface between a user and their computer hardware, which means it is responsible for how you interact and work on your laptop or computer. An OS can change your overall experience of your computer. It can make your hardware and software resources more efficient, fast, and frictionless by handling the input, output, and external devices. It also takes care of file and memory management. Since OS affects any function you perform on your PC or laptop, it is best to consider as many options as possible. So, here is a list of top 10 Best Operating Systems for Laptops and Computers.
From popular property software to free software, there are a variety of Operation Systems available. You can choose from the best Operating systems based on stability, performance, or speed.
Determine whether the operating systems you intend on using is properly managed and maintained. Most companies understand the level of responsibility employees running and maintaining their software. They ofeten implement screeninig processes on potential employees, like the microsoft cloud background check required by all employees that maintain and provide online and software services
It is also important to consider your device before making a choice. Therefore if you have doubts about which operating system is best for your laptop then check out our list to find all the necessary information you will need to make the proper selection.
Must read: How to Install Ubuntu Alongside Windows 10/8/7
List of Top 10 Best OS for Laptops and PCs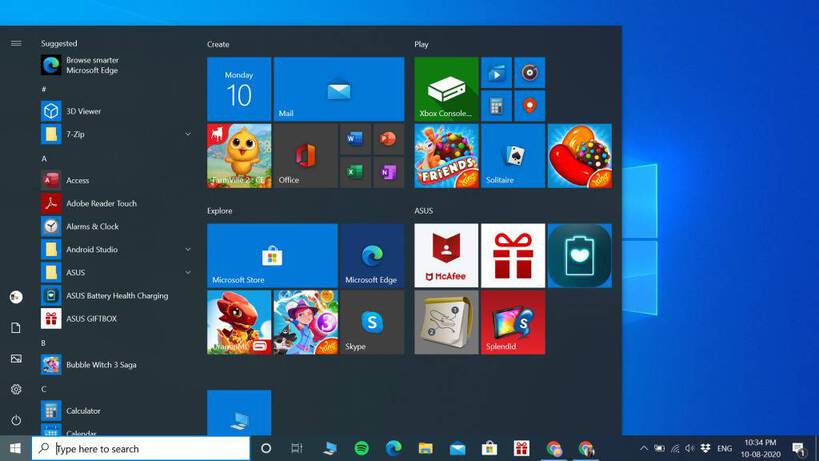 If you are looking for an OS, you have probably heard of Microsoft Windows already. It is one of the most popular operating systems in the market. It's a user-friendly interface and easy navigation makes it one of the best Operating systems for PC. MS-Windows has built-in antivirus and firewall to ensure security. With Windows Hello you can unlock your device with fingerprint or face detection. Apart from that, it lets you quickly view the timeline to see your recent activities. The OS also comes with Microsoft Photos. Another great feature in Windows is the Focus assist. It turns off all the notifications to help you focus on your work. Microsoft Windows has different versions and editions. Windows 10 was released in 2017 and it has different editions like Windows 10 Home and Pro. Hence you can choose one according to the use.
Pros
Protection with built-in antivirus.

System Updates last longer in Windows 10.

Best OS for your laptop and PC if you are in a learning phase.

An efficient OS with faster startup and improved application loading time.
Cons
Windows 10 has got a bit of criticism about its user data collection. So privacy can be an issue.

You have to install the office suite and other applications separately.

Unlike previous versions, Windows 10 doesn't come Windows media center.

You will face hanging issues if you installed lots of software.

Very sensitive toword malwares and virures.
2. macOS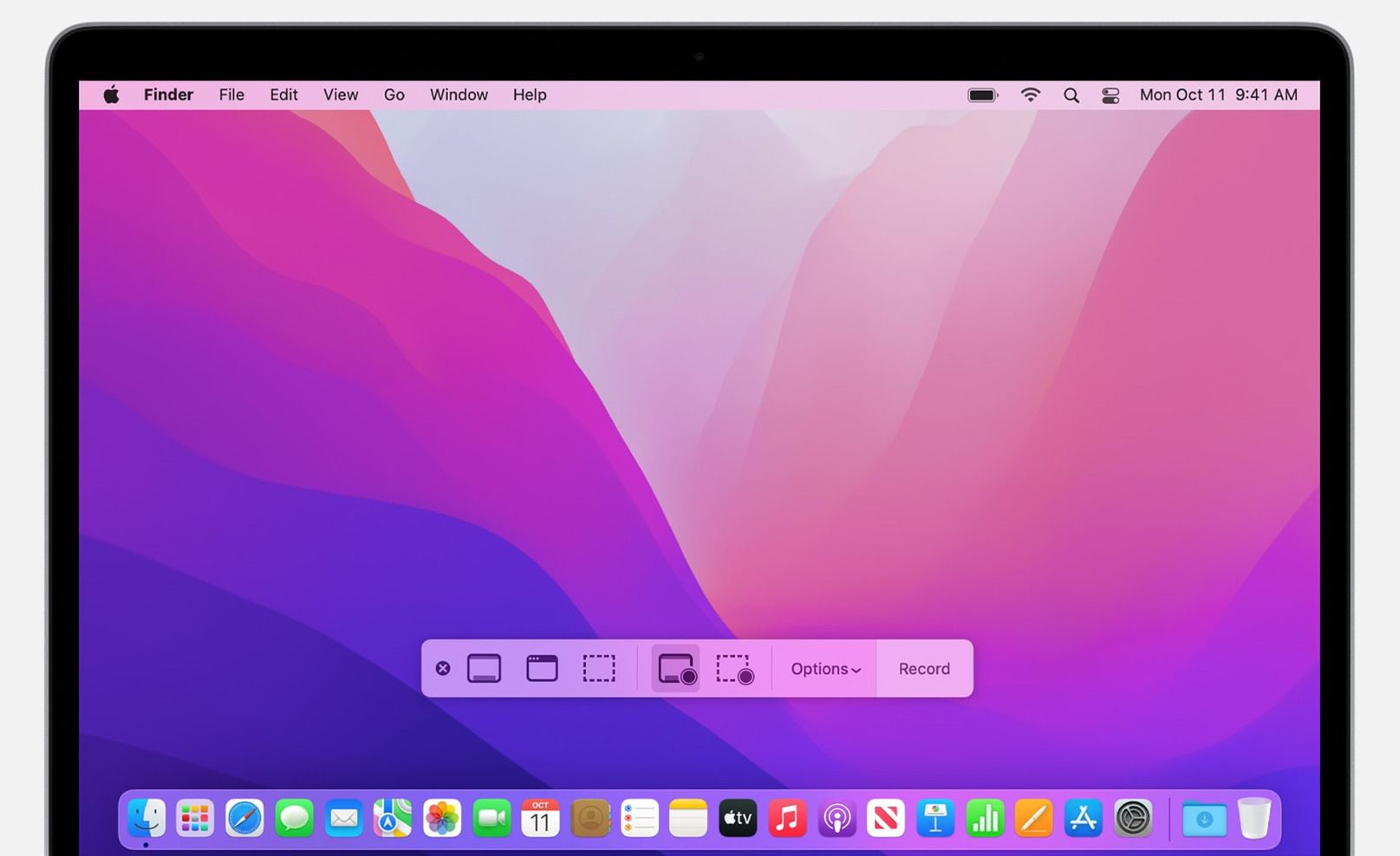 macOS is another leading propriety operating system. The macOS Catalina was released in 2019 and macOS Big Sur is the next release. It is the second most used Operating system after Windows. Its high stability and the organized desktop interface makes it one of the best Operating systems for Laptops. This OS was designed to run on Apple's Mac computers. It comes with several pre-loaded apps. It also lets you download different apps from Mac AppStore. A popular feature that this Operating system offers is the Dark mode. It lowers the all-over light and brightness and, makes it more comfortable for eyes. Another feature that helps similarly is Dynamic Desktop. For security, macOS makes an app ask for permission before using the camera, microphone, or locations, and contacts. It also comes with an ad-blocker for Safari. It is quite secure anyway. So if you are searching for the best and fast OS then macOS is the best OS for laptops(Macbook) and PC(Imac).
Pros
Simple and beginner-friendly user interface.

Comes with a variety of free applications pre-installed.

Regular security updates are available for the OS.

Fastest operating system for laptop(Macbook) and PC(Imac)

It also has features that help in switching between workspaces and make multitasking easier.
Cons
macOS devices are comparatively more expensive than Windows-based devices.

There are more apps and games developed for Windows than macOS.

The OS is only available for Macbook and Imac.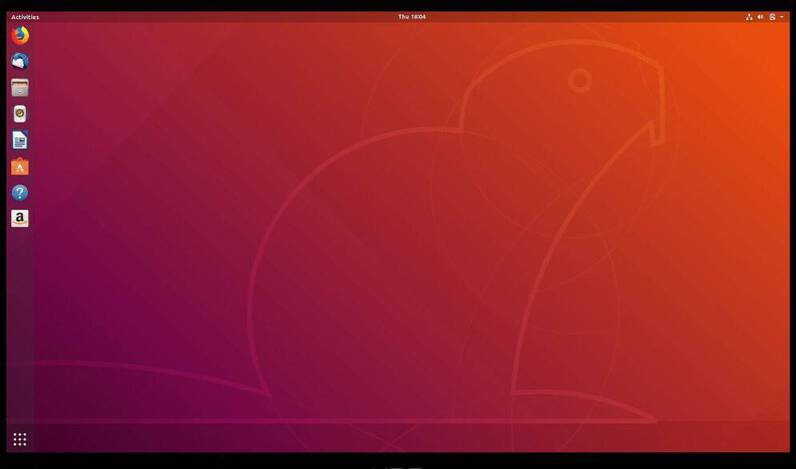 Next on our list of best Operating Systems for laptops and computers is Ubuntu. The Ubuntu OS is a free open source operating system that comes with a built-in firewall and virus protection software. The OS increases its accessibility by providing fully translated versions in 50 languages. Ubuntu is considered one of the fastest operating systems available for free. The desktop interface is uncomplicated and orderly. It also comes with several pre-installed applications likean office set, browsers and media apps. You can find more apps and games onUbuntu Software Centre. The latest LTS version guarantees five years of free security and maintenance updates. Among the Linux distributions, it is considered the best operating system for your laptops or pc, especially for developers.
Pros
It is free and has basic pre-installed apps.

Because of the big community resolving problems is easier.

LTS (Long Term Support) version is supported for five years.

Fastest OS for Laptops and Computers

Used by developers
Cons
You have to find alternatives for some of the popular applications like Adobe or Microsoft apps as they do not provide support
Related Article: How to Install Ubuntu Alongside Windows 10/8/7
4. Elementary OS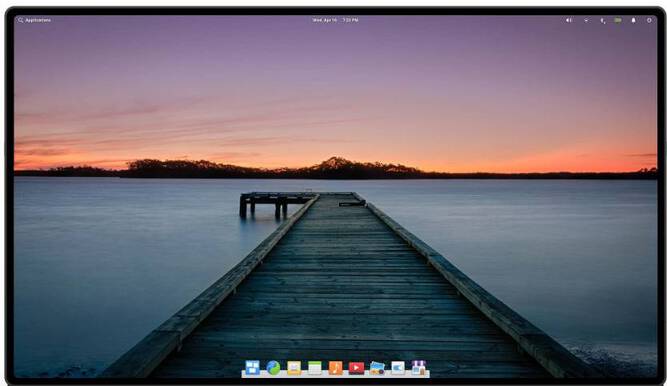 Elementary OS is a Ubuntu LTS -based Linux distribution. It is quite popular for the aesthetically pleasing user interface. The Operating System also looks very similar to macOS, thus making it a great alternative. Its stability and speed are the reason why it's considered the best operating system for laptops by many users. Apart from that, it offers great security and privacy features. If an app wants your location, you will know about it. The elementary OS also cleans up temporary files to save space. It comes with a basic set of applications you will need like a browser, media app, calendar, and more. You can download more apps from the AppCenter. The latestelementary OS 5.1 Hera comes with a lock screen greeter that is especially helpful in guiding new users.
Pros
It is free, fast, and easy to use.

Also, it gives macOS like feel, so, it can be a great alternative.

It is built on Ubuntu LTS.

Customization options with Elementary Tweaks.
Cons
You have to wait for a long time for new releases and updates.

Slow updates can create an issue with new applications.
Buy Elementry OS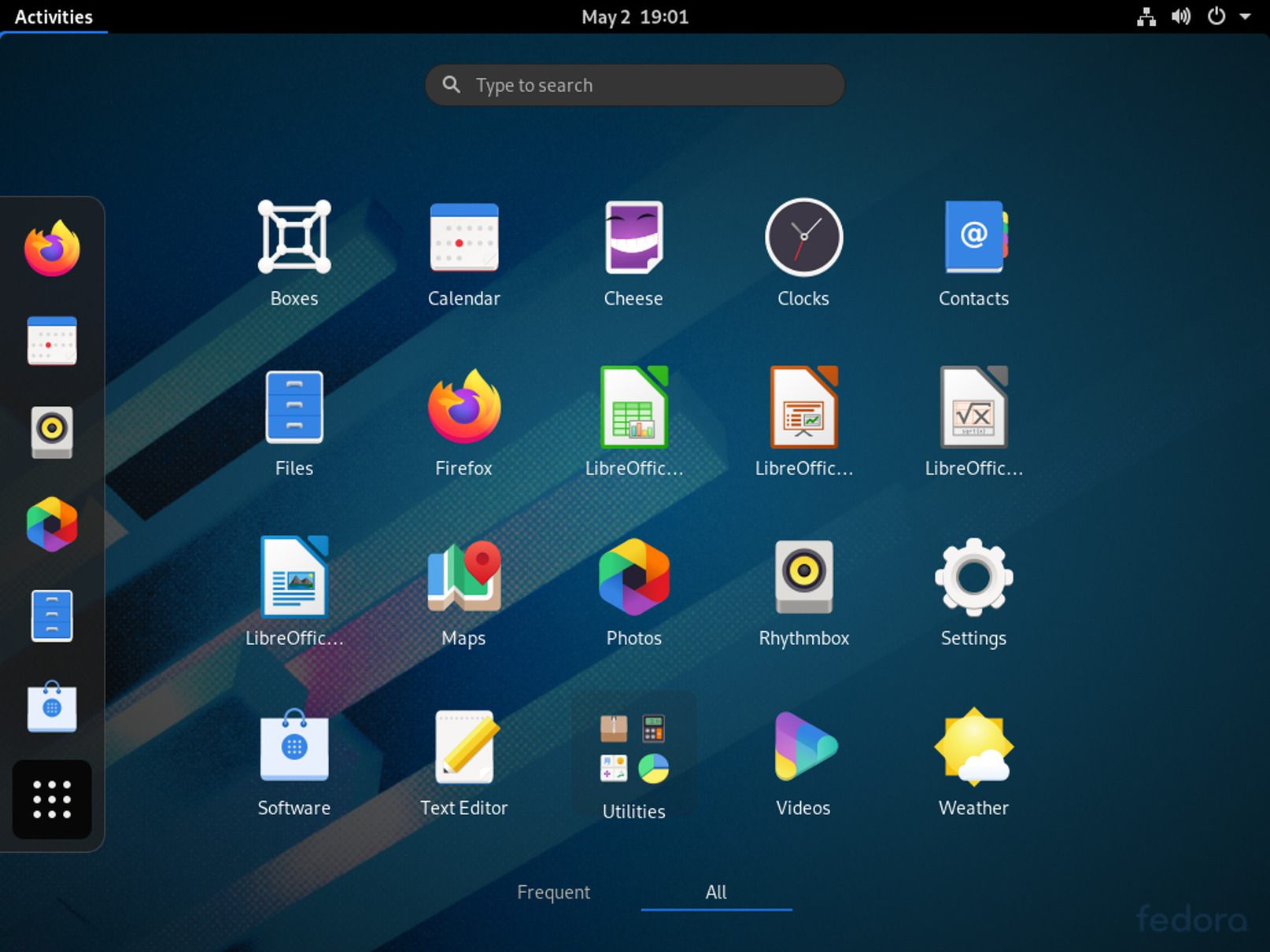 Fedora is a powerful Operating system popular among developers. It is another free Linux distribution. It is developed by the Fedora project since 2003. Many Linux based OS has the reputation of providing a great speed. Fedora also makes it to the list of best operating systems for laptops and PCs. It comes with several pre-installed open-source software. It also allows you to install third-party applications. The user interface is specially designed to avoid distractions and help you focus. Fedora ensures high security with SELinux. It protectsusers by monitoring every activity on the system. It also provides a firewall by default and users can modify the firewall configurations easily.
Pros
It has a shorter life cycle and integrates new technologies quicker.

It is also considered a great option for software developers.

The OS comes with a wide range of pre-installed software but its make focus is free software.

The OS is very lightweight and fast
Cons
Fedora is not particularly beginner-friendly.

The community is smaller, so there may be some issues in software support.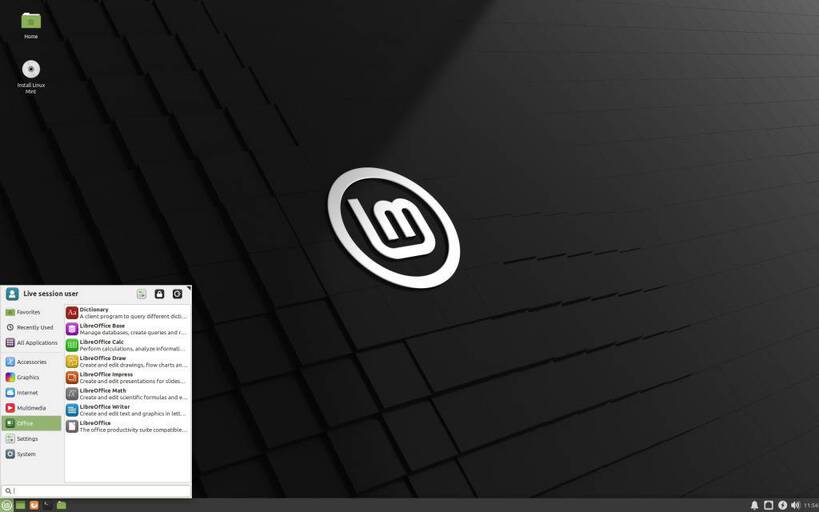 Linux mint is a reliable and powerful operating system. It is free and open-source. It comes with a wide variety of free application pre-installed. And it also offers complete out-of-the-box media support. Linux mint is probably the most visually pleasing OS on our list of best Operating systems for laptops and PCs. It is very slick, classy as well as easy to use. The latest release is named Linux Mint 20. There are three editions available for it. Cinnamon edition is modern and comes with a full set of new features. Second isMATE. It is more stable with great speed. Linux mint MATEanother OS that is considered to be one of the fastest. Lastly, Xfce is lightweight and more stable than MATE. Cinnamon is their most popular edition.
Pros
It is free of cost and open source.

It gives full out-of-the-box multimedia support.

The conservative approach towards software updates makes it safe and reliable.

There are multiple desktop environments available.
Cons
As mentioned earlier, it has a conservative approach to software updates and that can be an issue if you want to use newer applications.

There is no Device Manager.
7. Chrome OS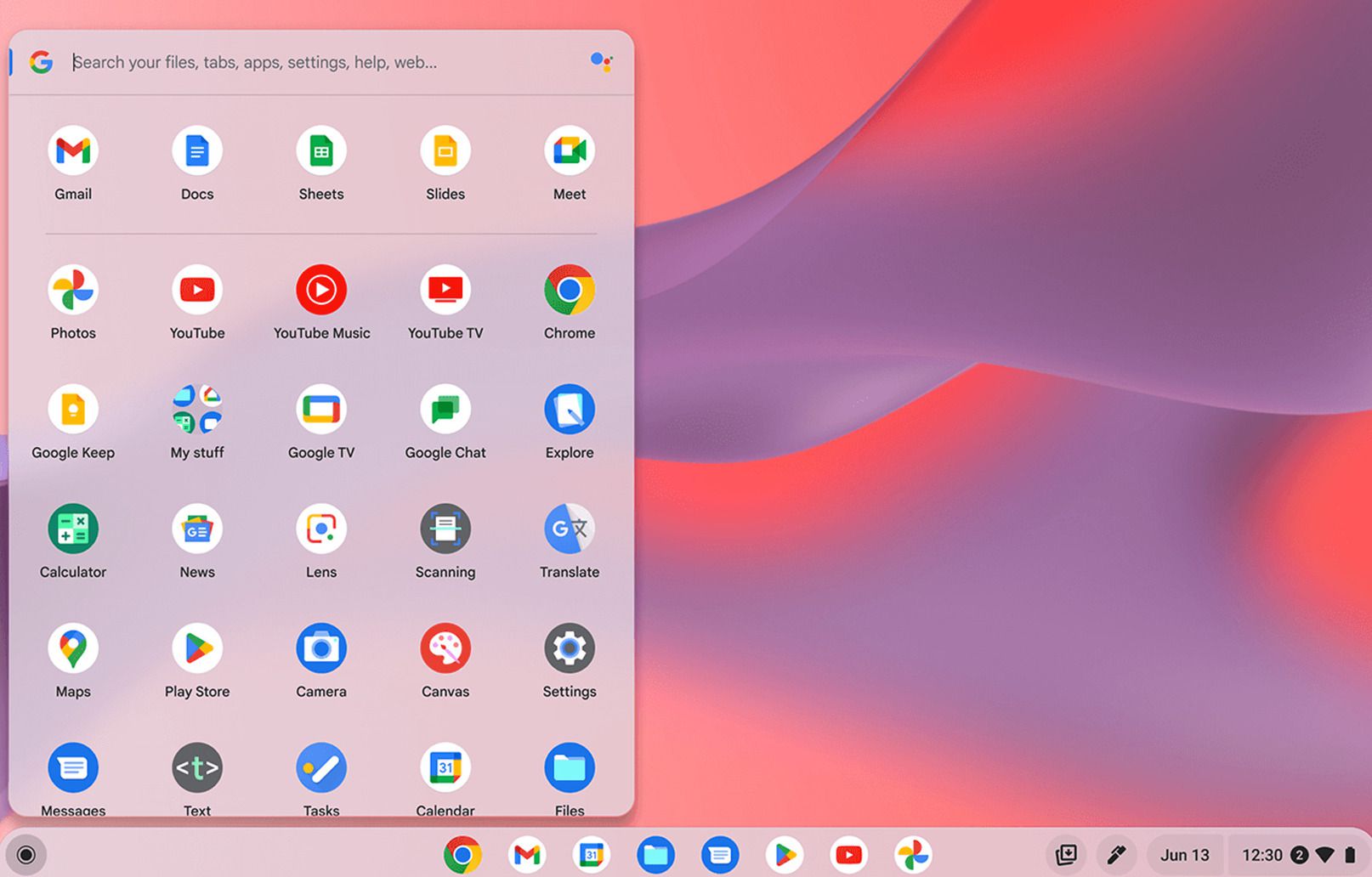 The Chrome OS has the reputation of being one of the fastest operating systems. This OS for Chromebook is also very secure, reliable, and easy to use. One of its security measures is sandboxing. This means that different software is kept separated so if one part is infected the rest is still safe and secure. It also has built-in antivirus. This Linux-kernel based operating software uses Google Chrome as its principal user interface. Chrome OS just supports web capabilities and doesn't perform system checks, thus making it one of the best fastest operating systems. The OS is compatible with Android as well as Linux applications.
Pros
The Chrome OS devices are cheaper than macOS devices.

The OS automatically backs up your data on the cloud, so you don't have to worry about it.

It also supports Android Apps.

ChromeOS is also lightweight and fast.

Fastest OS for Laptops and Computers
Cons
ChromeOS data collection can be a privacy issue.

Most applications available there are online. So for most work, it is dependent on the internet.

ChromeOS is also very limited and is not ideal for advanced users.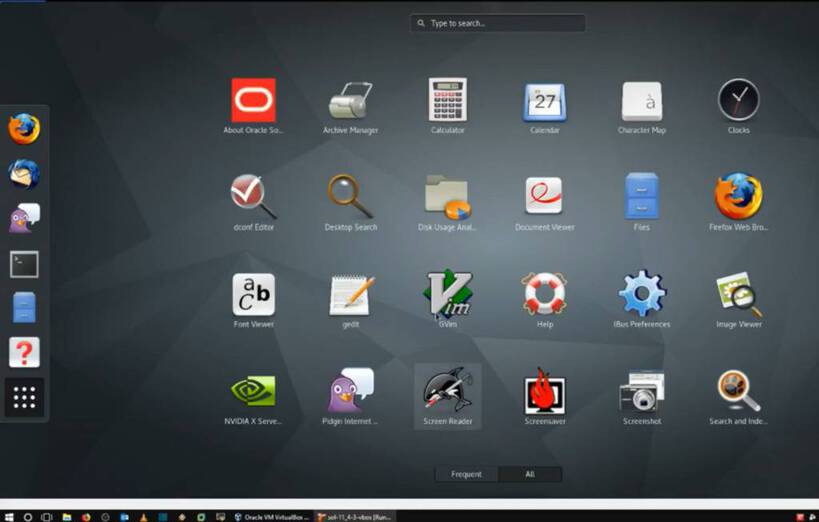 Solaris is a UNIX based proprietary operating system. Its design is centered on simplicity. For easy management it allows you to update the entire cloud installation with one single command. If you are looking for something cloud-friendly then Solaris can be the best Operating system for your PC. Apart from that, this OS is also known for its scalability. Solaris OS also offers good security. TheUser and Process Rights Management helps in reducing hacking risks by users and application minimum capabilities required to perform their tasks. For network security, it comes with an integrated firewall. The latest releaseSolaris 11.4 comes with theSystem Web Interface. This tool helps you track and view data of your current and past systems behavior.
Pros
Provides great virus protection.

Supports the ZFS file system, therefore, protects data and works well with large scale data.

It also provides backup/restore utilities.
Cons
It doesn't have much community support.

The hardware supports are not that good if compared to Linx Operating Systems.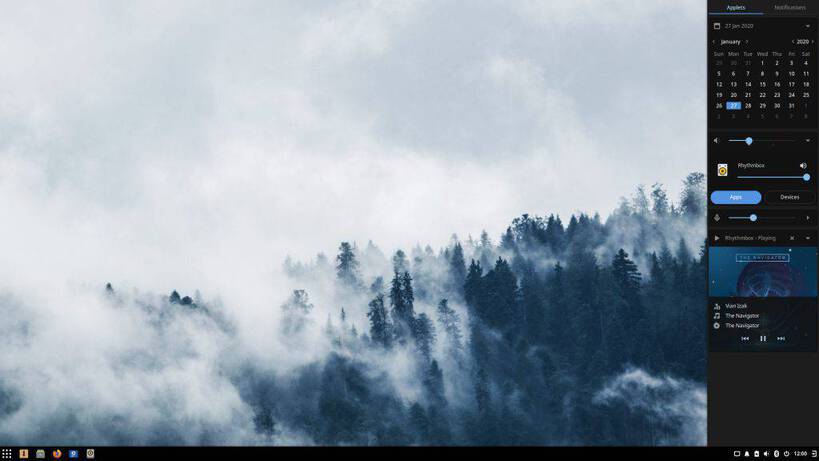 Solus operating system is based on Linux-Kernal and its design is focused on better home computing experience. It comes with essential apps pre-installed. The operating system comes in different editions with different desktop environment choices. So, there is something for everyone. Budgie is the one with the most modern features. It lets you control and manage notification, media devices, and more. GNOME is user friendly and it is great accessibility. It uses Accessibility Toolkit (ATK) and enhances the user experience for people with disabilities. MATE is more of a traditional desktop and targets advanced users. Lastly, Plasma is for users who work or improve different parts. You can customize themes, clocks, and more. The multiple choices are one of the reasons why it is on our list of best Operating systems for PCs and Laptops.
Pros
The OS targets useability for both new and advanced users.

The users receive continuous updates and don't have to worry that their OS will reach end-of-life.

Users can choose which update they want to install.
Cons
The software development process is slower.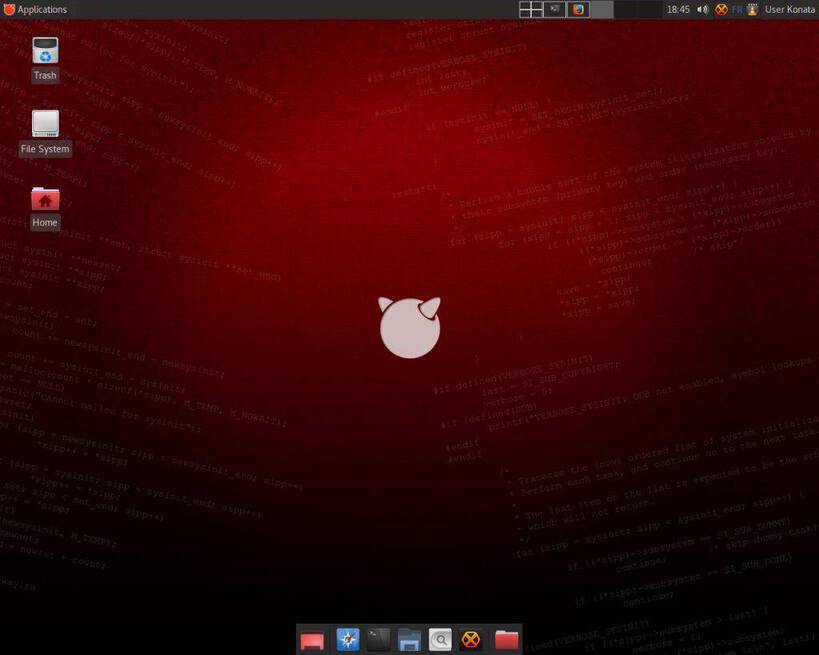 The last one on this list of best Operating systems for laptops and computers is FreeBSD. It is a Unix-like free and open-source OS. It is compatible with various platforms. The OS also offers advanced networking and security features. These security features include Mandatory Access Control framework and sandbox mechanisms. It comes with a firewall that includes a dummy-net feature. FreeBSD also system comes with a full set of development tools including a full C/C++ compiler and debuggers. Making it a great option if you are interested in software development.
Pros
It is completely free.

Fast system booting and rebooting.

Good network security.
Cons
Not beginners friendly.

It has less community support.

It does not have a GUI desktop.
Also Read: 10 Best Linux Distributions For Beginners, Intermediate And Experts - (2020 Updated List)