Laptops and desktops have become indispensable tools in today's modern world. We are seeing more people getting equipped with laptops with the digitalization of education, preference for WFH, and thesoar of general interest in people (especially youth) about technologies, digital works, esports, etc. These devices are used for a variety of purposes ranging from professional and academic tasks to entertainment and communication. However, to harness the full potential of these devices, one should operate them on the right operating system as these OS controls the hardware and software resources and act as an intermediary between the user and the system.
What is an Operating System
An Operating System is an interface between a user and their computer hardware, which means it is responsible for how you interact and work on your laptop or computer. An OS can change the overall experience of your computer. It can make your hardware and software resources more efficient, fast, and frictionless by handling the input, output, and external devices.
It also takes care of file and memory management. Since OS affects any function you perform on your PC or laptop, it is best to consider as many options as possible.
How to choose an Operating System for your laptop/Desktop
A good operating systemperforms tasks efficiently without exploiting the system resources while an incompatibleonedoes otherwise. The Internet offers a wide range of operating systems. Some are open-sourced that can be customized freely and some are highly lightweight to run smoothly on low-end devices. You can choose from the best Operating systems based on stability, performance, or speed. Below is the checklist that youneed to consider before installing an operating system into your machine.
Operating system version: Always choose the latest version of the OS that you want to install.

Compatibility with hardware: Check whether the operating system is compatible with your machine or not.It is also important to consider your device before making a choice.

Cost and Support: The chosen operating system will be cost-effective and provide good support.

Input/Output handling: All input and output accessories should be supported by the operating system.

Managed and maintained: whether the operating systems you intend on using are properly managed and maintained.
Related Article: Comparison between Linux and Windows Operating System
List of Top 12 Operating Systems for Laptops and Computers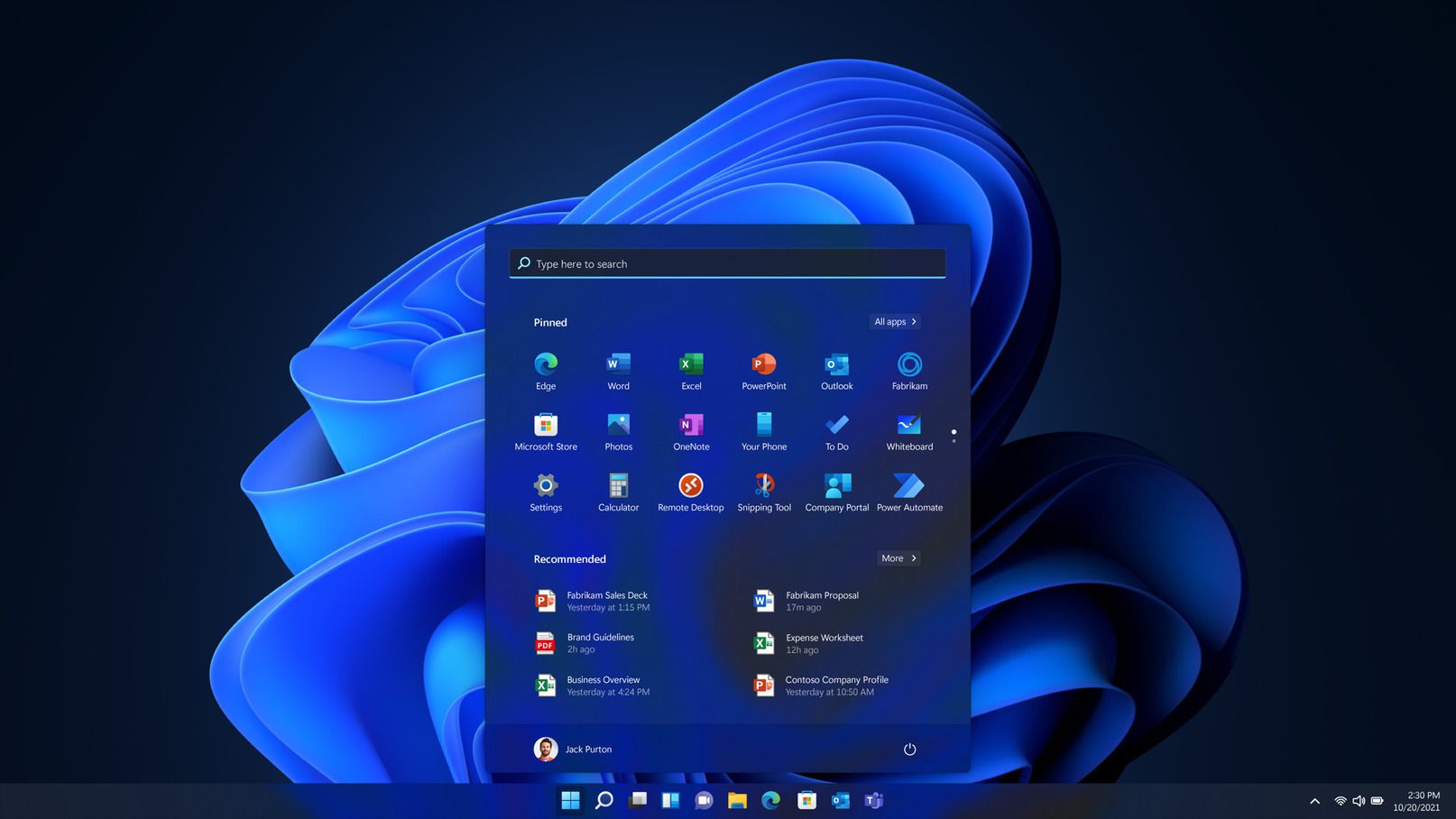 From Windows 1 of 1985 to Windows 11 of 2021, Microsoft Windows has come a long way and has undergone a magnificent evolution. With a 70% market share in desktop operating systems, Windows is no doubt the best operating system for laptops and computers. Some of the popular Windows OS developed by Microsoft include Windows XP, Windows 7, Windows 10, and the latest one, Windows 11.
With Windows OS, you get tons of features, varieties of pre-installed utility software, and an inbuilt antivirus. It's one of the most common and widely used GUI (Graphic User Interface) based OS for PC and laptops. One of the greatest benefits you get with using the Windows operating system is that they support almost all types of software.
Pros
Protection with built-in antivirus.

System Updates last longer in Windows 10.

Best OS for your laptop and PC if you are in a learning phase.

An efficient OS with faster startup and improved application loading time.

User-friendly graphic interface

Microsoft Store that supports major apps

Integration with Microsoft Office

In-built browser Microsoft Edge

Wide compatibility with third-party software

Additional utility apps like Control Panel, Task Manager, etc.
Pros
Windows 10 has got a bit of criticism about its user data collection. So privacy can be an issue.

You have to install the Office suite and other applications separately.

Unlike previous versions, Windows 10 doesn't come with Windows media center.

You will face hanging issues if you installed lots of software.

Very sensitive toword malwares and virures.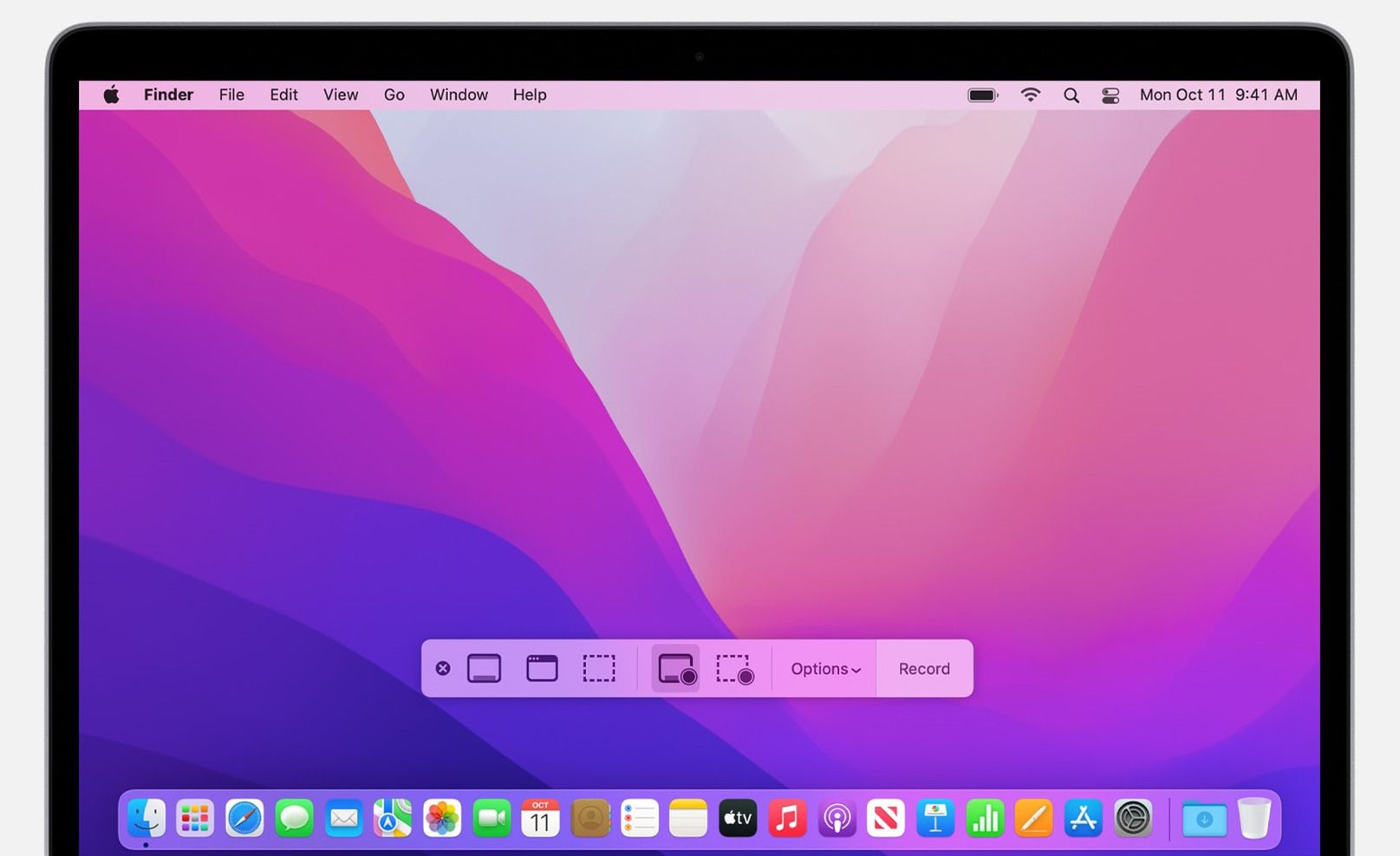 The Macintosh operating system is the main OS of Apple's laptops and computers and is the second most used operating system in the world after Windows. As we know Apple makes premium electronic products and they have their own OS and processors. So like Apple's iPhones that come with their own iOS, Apple's laptop MacBook also comes with its own macOS.
MacOS is another great GUI-based operating system that has a user-friendly interface and is easy to navigate. One of the greatest benefits that macOS users enjoy is the integration of their device with Apple's ecosystem which makes them feel connected with their different Apple devices and low risk of malware threats as macOS doesn't support EXE. files and it also comes with XProtect, an in-built antivirus.
Also, the macOS provide you with great security. It makes an app ask for permission before using the camera, microphone, locations, and contacts. It also comes with an ad-blocker for Safari. So if you are searching for the best and fast OS then macOS is the best OS for laptops(Macbook) and PC(Imac).
Pros
User-friendly graphic interface

Comes with a variety of free applications pre-installed.

Regular security updates are available for the OS.

It also has features that help in switching between workspaces and make multitasking easier.

Time Machine backup

Highly optimized as both OS and processors are of Apple

Mac App Store with many exclusive software

In-built security like XProtect, FileVault, etc.

Multi-Touch trackpad gestures

Seamless integration with Apple's ecosystem
Pros
macOS devices are comparatively more expensive than Windows-based devices.

There are more apps and games developed for Windows than macOS.

The OS is only available for MacBooks and iMacs.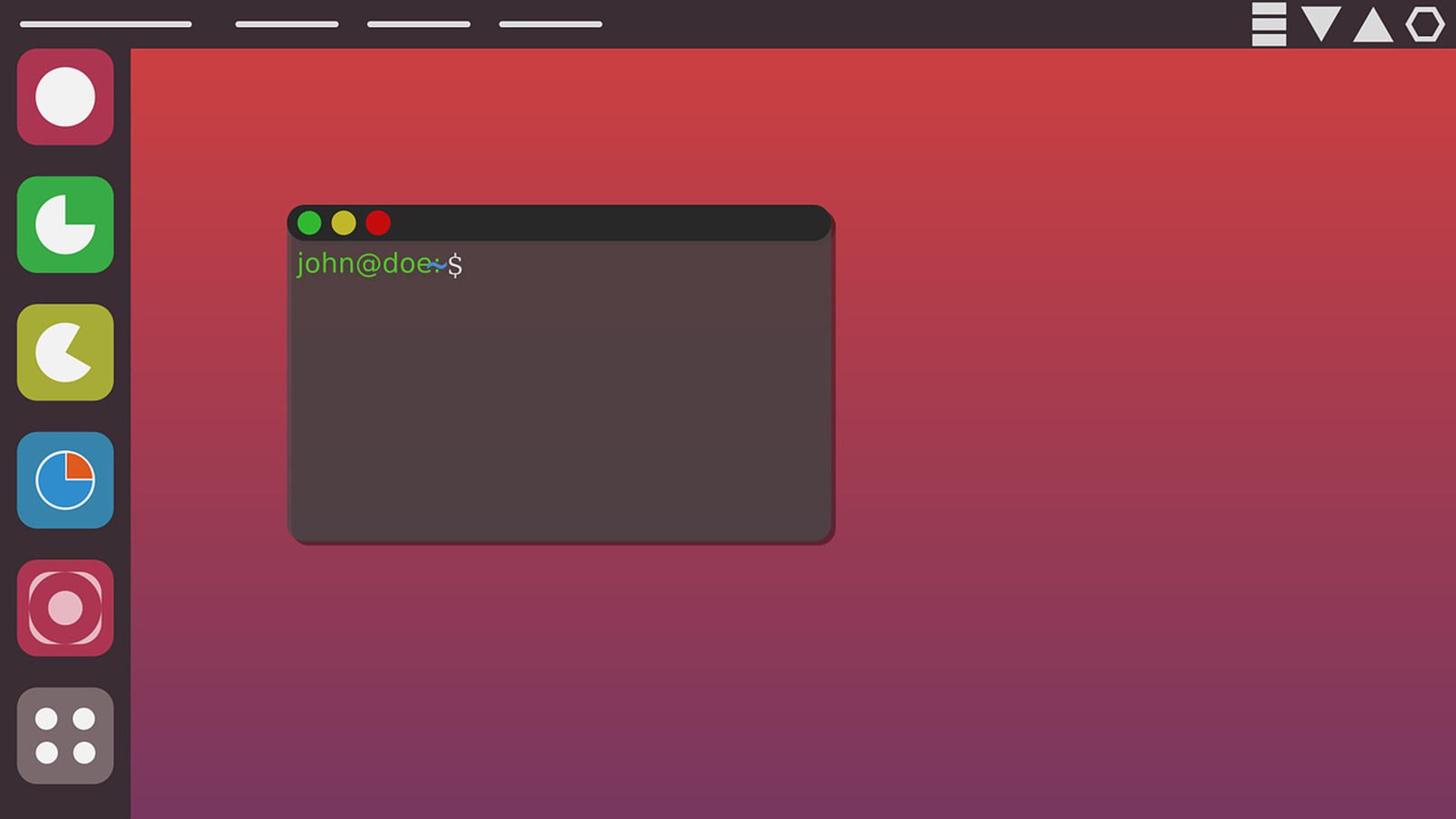 Released in 2004, Ubuntu is one of the most popular open-source operating systems based on the Linux Kernel. It is developed by Canonical Ltd. and is suitable for home computers, cloud computing, and supercomputers. It is one of the most secure and lightweight OS that comes with the Sudo tool that takes up administrative tasks and makes sure that one doesn't mess up with OS files.
Ubuntu can run easily with minimum specs and requires only a 2GHz processor, 25 GB of space, and 4 GB of RAM. So it can be the best operating system for laptops with low specs. Ubuntu comes with an in-built firewall and supports 50 different languages and many popular software like VLC, LibreOffice, Chrome, Skype, etc. Moreover, Ubuntu gets updated every 6 months with LTS (Long Term Support).
The OS increases its accessibility by providing fully translated versions in 50 languages. Ubuntu is considered one of the fastest operating systems available for free. The desktop interface is uncomplicated and orderly. It also comes with several pre-installed applications like an office set, browsers, and media apps. The latest LTS version guarantees five years of free security and maintenance updates.
Pros
It is free and has basic pre-installed apps.

Because of the big community resolving problems is easier.

LTS (Long Term Support) version is supported for five years.

Fastest OS for Laptops and Computers

Used by developers

Open-source operating system

User-friendly interface in the desktop edition

The Sudo tool keeps the OS files intact with restricted access

Requires minimum specs to run

Can be used for servers, IoT devices, and robots

Gets updated twice every year with long-term security support
Pros
You have to find alternatives for some of the popular applications like Adobe or Microsoft apps as they do not provide support
Related Article: How to Install Ubuntu Alongside Windows 10/8/7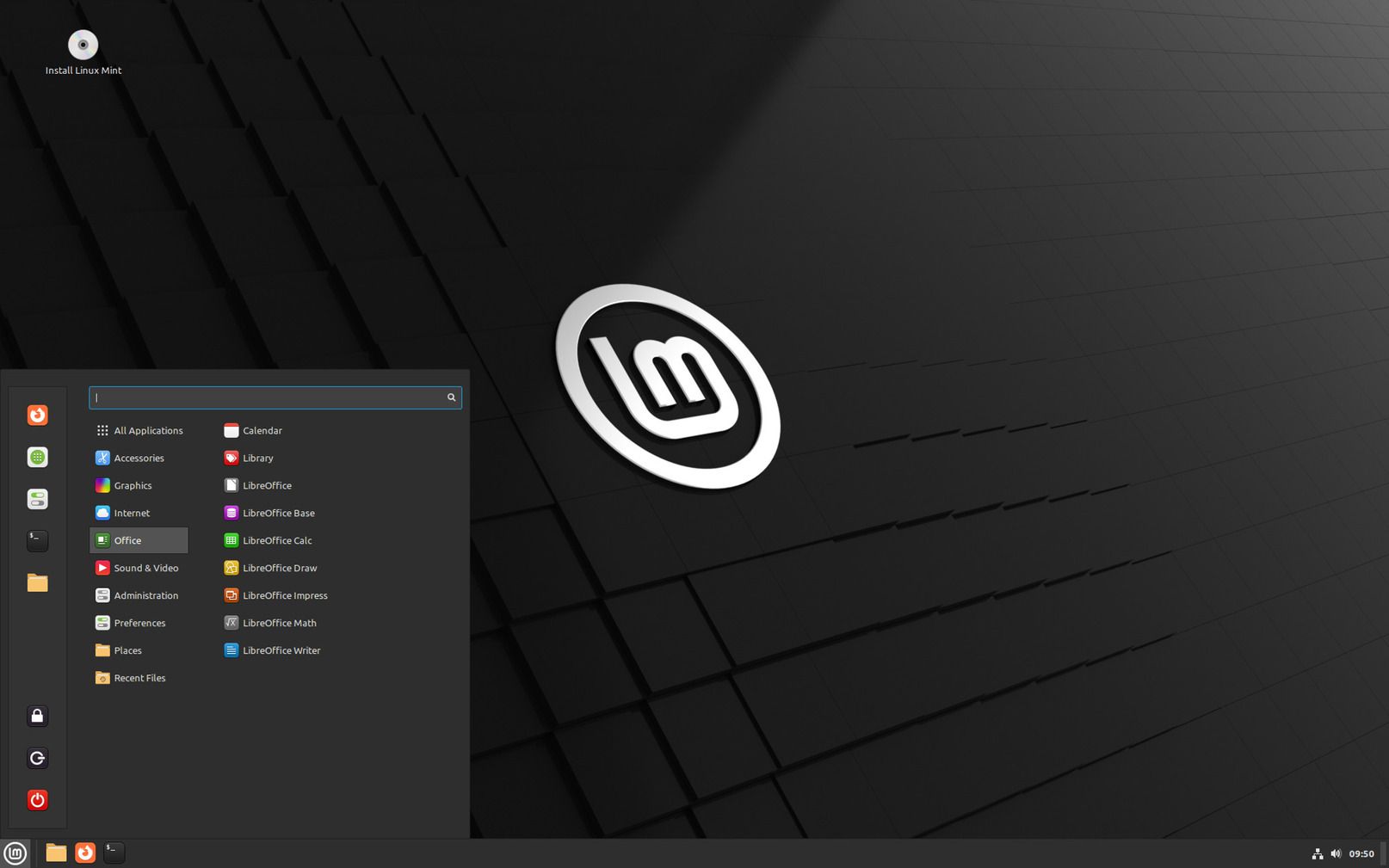 Linux was released in 1991 and Linus Torvalds is the brain behind the creation of the open source Linux Kernel. Initially, Linux was developed for desktops but later on, it got expanded to different devices and as of now you can find it everywhere from mobile phones and supercomputers to cars and home appliances. Even the Android OS which is used in most of the smartphones around the world is also based on Linux Kernel.
Linux is the most efficient and fastest operating system that requires only 2 GB of RAM, 20 GB of storage, and a processor of 2 GHz or more to run smoothly. This versatile OS supports both a graphic user interface and a command line interface and has very rare chances of getting infected with a virus or malware due to its build structure and Sudo tool. There are various distros of Linux and Linux Mint is one of them. It is one of the best OS for laptops and PCs and if you like clutter-free and simple OS, then you can definitely try it out.
Pros
It gives full out-of-the-box multimedia support.

The conservative approach towards software updates makes it safe and reliable.

There are multiple desktop environments available.

Open-source operating system

Sudo tool and inbuilt firewall

Requires minimum specs to run

Most widely expanded operating system

Rare chances of getting infected with viruses

Linux offers a high level of customization

Various popular distributions of Linux are available
Pros
As mentioned earlier, it has a conservative approach to software updates and that can be an issue if you want to use newer applications.

There is no Device Manager.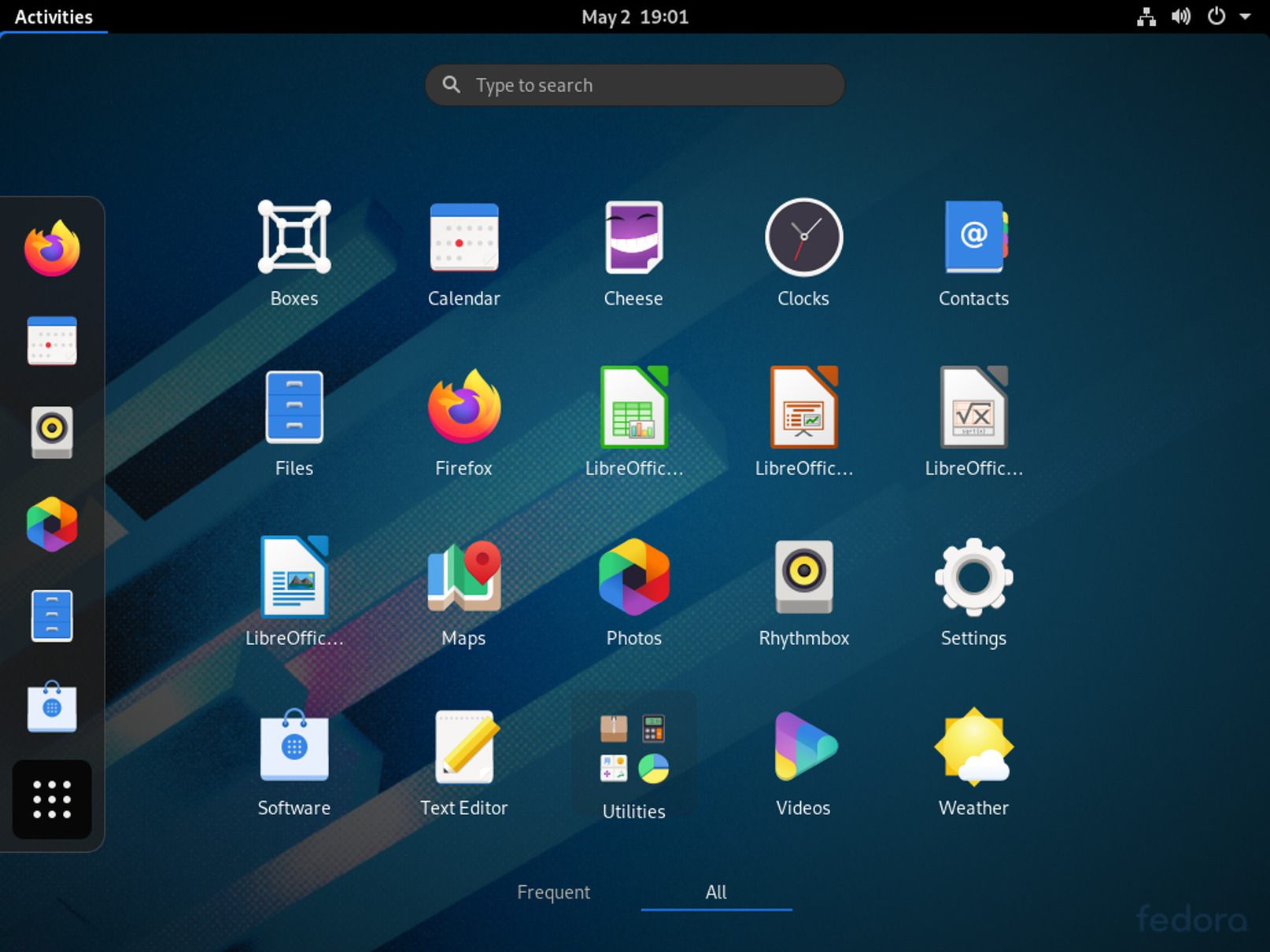 Like Ubuntu, Fedora is another open-source operating system based on the Linux kernel. It is among the popular distribution of Linux and has more than a million users worldwide and very popular among developers. Fedora OS was released in the year 2003 by Fedora Project and their first OS was named Fedora Core 1. As of now Fedora 38 is the latest available version of the Fedora operating system and offers many new and updated features like GNOME 44 as it desktop environment with improved navigation, user interface, and fast processing time. It's a lightweight OS with a user-friendly interface and comes with some pre-installed software like Libre Office, Firefox browser, etc.
Being an open source, Fedora can be used in different types of devices and servers. So it offers 5 different editions: Fedora Workstation, Fedora Server, Fedora IoT, Fedora Cloud, and Fedora Cores, and all of them are free to download from its official website.
Pros
It has a shorter life cycle and integrates new technologies quicker.

It is also considered a great option for software developers.

The OS comes with a wide range of pre-installed software but its make focus is free software.

The OS is very lightweight and fast

Open-source operating system

Fedora OS offers 5 different editions

Comes with GNOME 44 desktop, Firefox, DNF, etc.

Updates automatically every six months

Comes with an inbuilt firewall

Online account integration to sync contacts and calendars
Pros
Fedora is not particularly beginner-friendly.

The community is smaller, so there may be some issues in software support.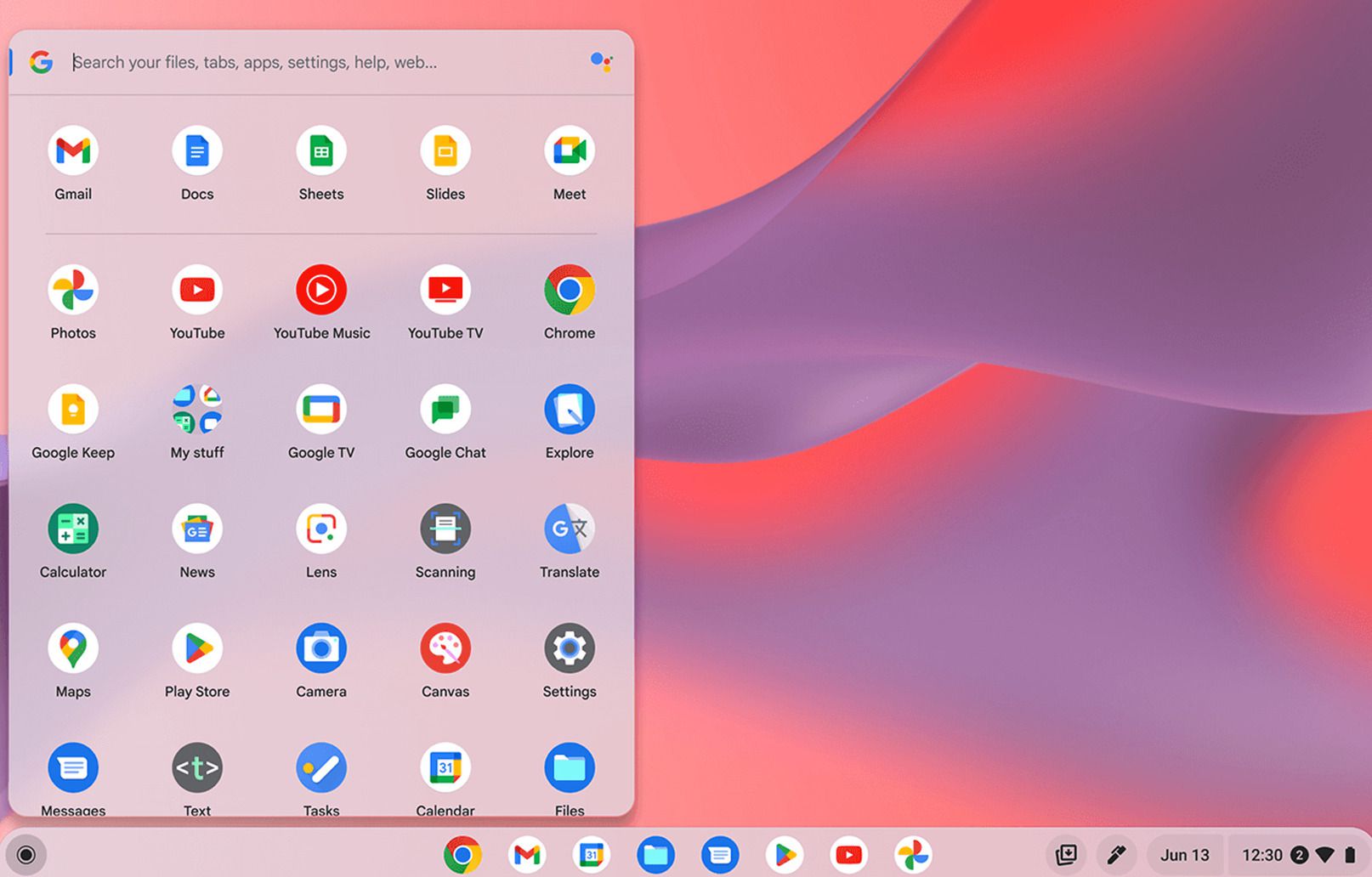 ChromeOS is a Linux-based operating system launched by Google in 2011. The OS is specially designed for Chromebooks and is based on the Google Chrome web browser and considerd very secure and reliable. Most of the tasks in ChromeOS are done online through browser and web apps and that's why it makes this OS rely mostly on an internet connection, but on the other hand, this is what makes ChromeOS faster, more secure, and ultra-lightweight. It needs a minimum of 1 GB of RAM, 8 GB of disk space, and obviously, a good internet connection to function smoothly.
Using ChromeOS makes your laptop portable as most of your data gets stored on a cloud that can be easily accessed from other laptops or desktops. ChromeOS is perfect for those who mostly do works online or through browsers like using Docs, Gmail, Spreadsheet, Youtube, and other online services and web apps.
Pros
The Chrome OS devices are cheaper than macOS devices.

The OS automatically backs up your data on the cloud, so you don't have to worry about it.

It also supports Android Apps.

ChromeOS is also lightweight and fast.

Fastest OS for Laptops and Computers

Open-source operating system

Based on the Google Chrome web browser

Suitable for those who mostly work online

Offers portability with all your data synced on the cloud
Pros
ChromeOS data collection can be a privacy issue.

Most applications available there are online. So for most work, it is dependent on the internet.

ChromeOS is also very limited and is not ideal for advanced users.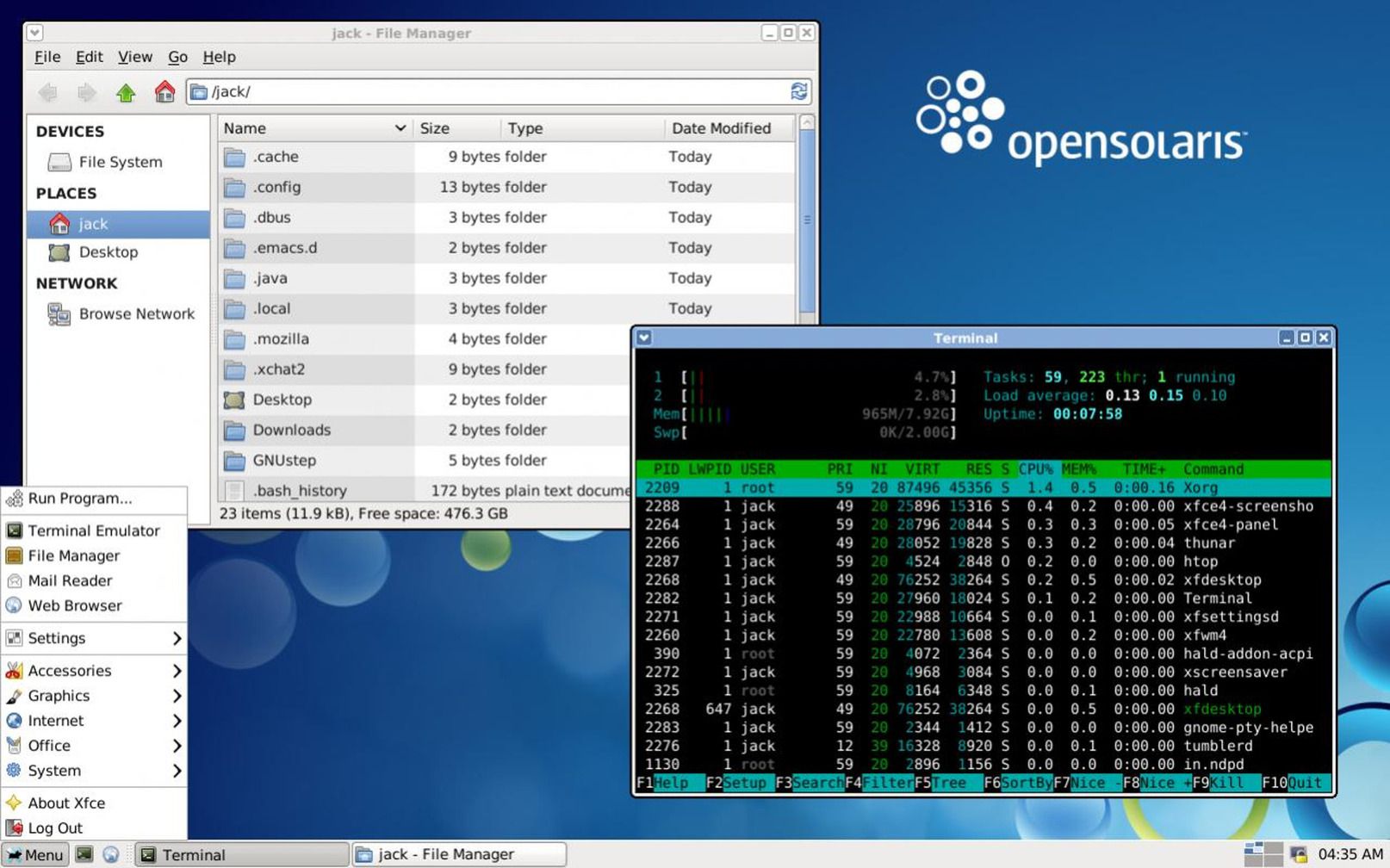 Solaris is a UNIX based proprietary operating system which is developed by Sun Microsystems and then it was renamed to Oracle Solaris after the acquisition of Sun by Oracle in 2010. Currently, its latest version is Oracle Solaris 11 and this operating system supports many freeware available online. Oracle has been developing Solaris for over two decades improving its compatibility and usability. The minimum requirement to run Oracle Solaris 11 is 4 GB RAM and 13 GB of disk space.
Pros
Provides great virus protection.

Supports the ZFS file system, therefore, protects data and works well with large scale data.

It also provides backup/restore utilities.

Supports a wide range of hardware architecture

Zettabyte File System with data compression and management features

Network-wide security system to protect system files and data

DTrace for admins and developers to debug the OS in realtime

Crossbow for network resource management

Comes with preinstalled apps like image editor, PDF viewer, etc

Solaris 11 includes Firefox web browser and Thunderbird mail app
Pros
It doesn't have much community support.

The hardware supports are not that good if compared to Linx Operating Systems.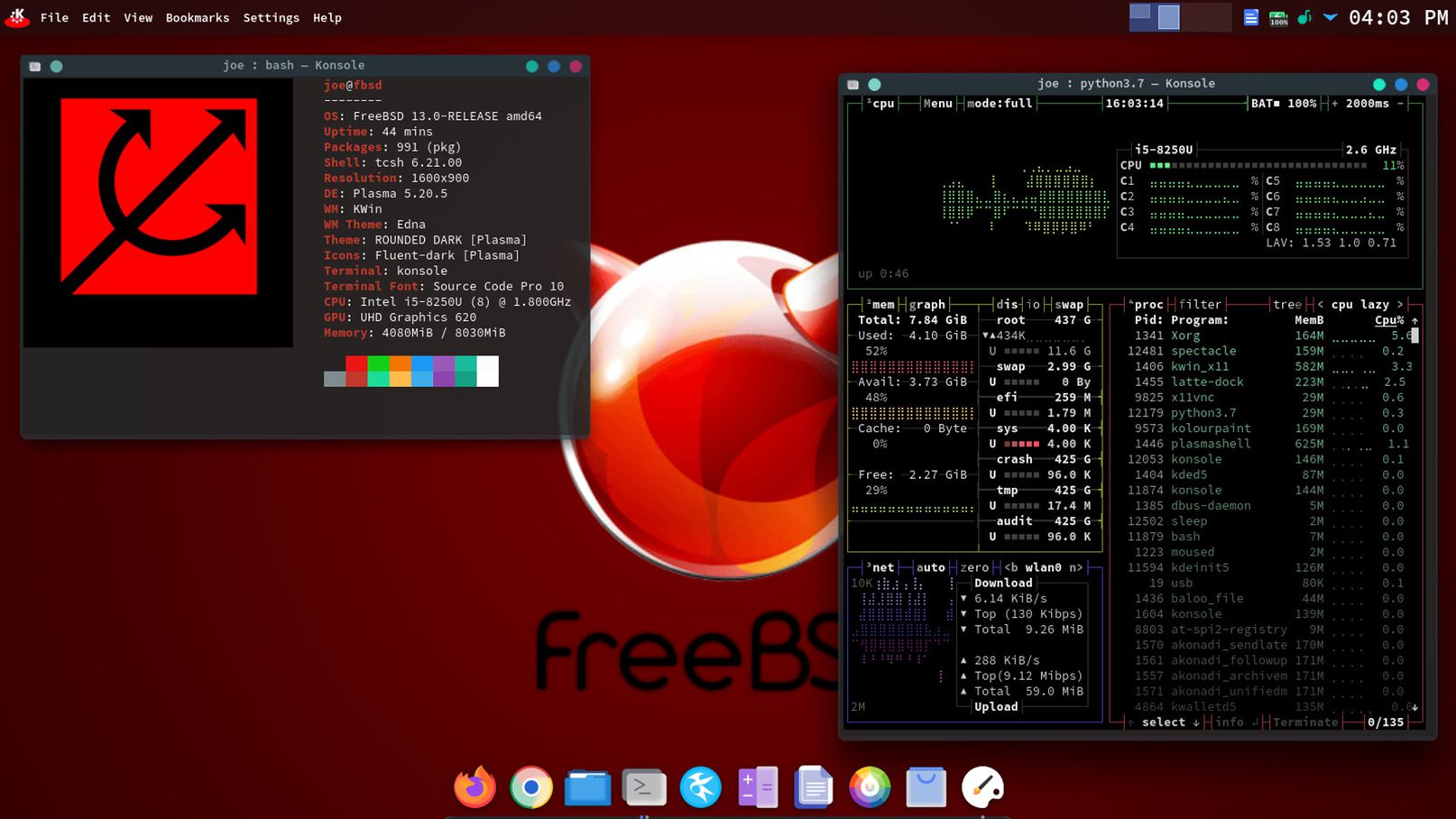 FreeBSD is an open-source Unix-like OS derived from the BSD (Berkeley Software Distribution) an OS based on Research Unix. You may think who is using FreeBSD at present, but there are many apps that are developed and supports FreeBSD OS and many popular companies including Apple, Netflix, Dell, Sony, and Yahoo use FreeBSD as it offers high speed and stability. It is known for its advanced networking capabilities that make it ideal for internet or intranet servers.
Additionally, the OS offers simplicity and can process simultaneous tasks efficiently without taking much memory. FreeBSD supports over 33,000 ported libraries and software for different appliances, Desktop and other platforms.
Pros
Fast system booting and rebooting.

Good network security.

Open source and free to use

Lightweight and easy to install

Open Zettabyte File System

Jail mechanism to give limited access to OS

Advanced network operating system features

Supports more than 33,000 ported libraries and apps

DTrace feature to investigate performance bottlenecks
Pros
Not beginners friendly.

It has less community support.

It does not have a GUI desktop.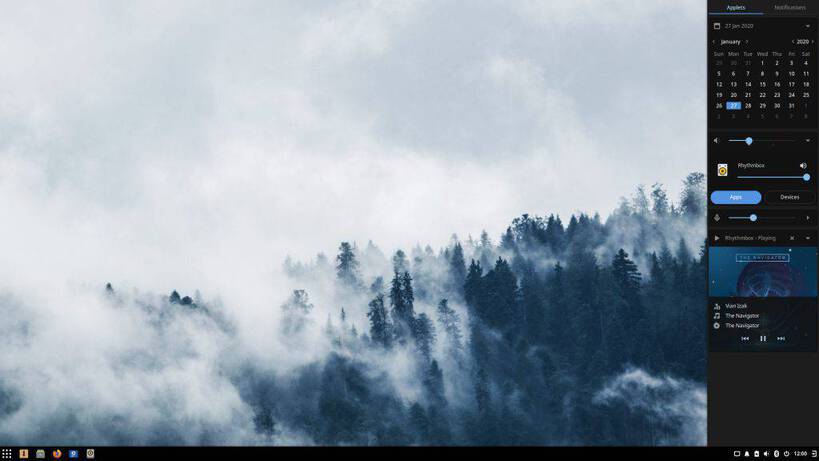 Solus operating system is based on Linux-Kernal and its design is focused on a better home computing experience. The operating system comes in different editions with different desktop environment choices. So, there is something for everyone. Also, it has some powerful features like notification management, media management, and more.
Pros
The OS targets useability for both new and advanced users.

The users receive continuous updates and don't have to worry that their OS will reach end-of-life.

Users can choose which update they want to install.
Pros
The software development process is slower.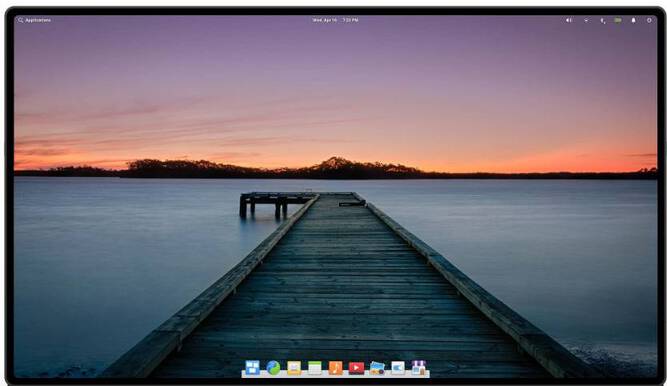 Elementary OS is a Ubuntu LTS-based Linux distribution. It is quite popular for its aesthetically pleasing user interface. The Operating System also looks very similar to macOS, thus making it a great alternative. Its stability and speed are the reason why it's considered the best operating system for laptops by many users.
Apart from that, it offers great security and privacy features. If an app wants your location, you will know about it. The elementary OS also cleans up temporary files to save space. It comes with a basic set of applications you will need like a browser, media app, calendar, and more.
Pros
It is free, fast, and easy to use.

Also, it gives a macOS-like feel, so, it can be a great alternative.

It is built on Ubuntu LTS.

Customization options with Elementary Tweaks.
Pros
You have to wait for a long time for new releases and updates.

Slow updates can create an issue with new applications.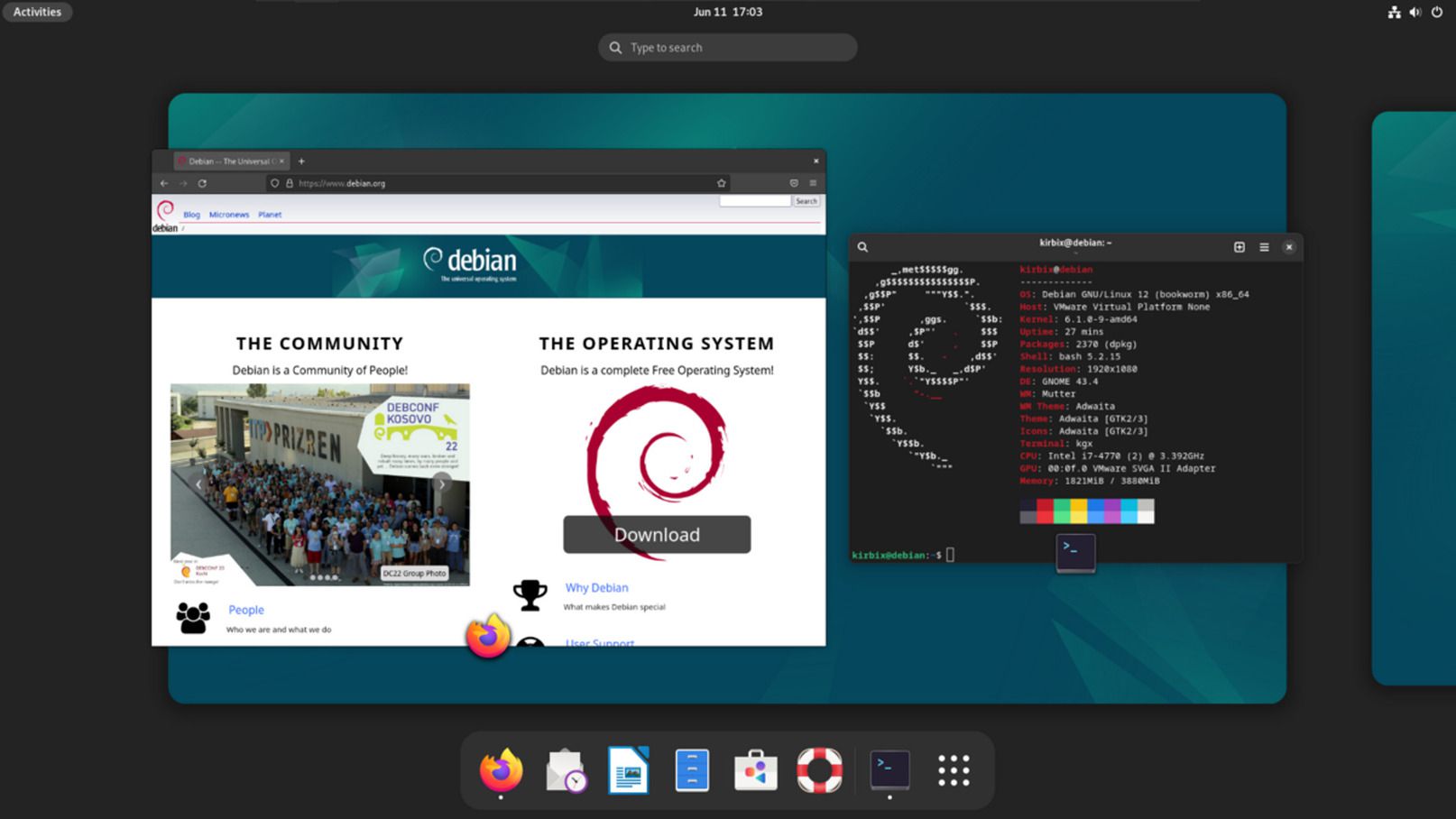 Debian is a decent open-source operating system based on the Linux kernel developed by the Debian Project. It is one of the oldest distros of Linux established by Ian Murdock in 1993. Apart from common desktop users, the Debian operating system is also used by software and hardware developers as it supports various devices and hardware architectures and functions seamlessly. Debian OS gets frequent security updates and being based on Linux it stands out to be a safe and secure OS. GNOME is its default desktop environment but you can use other UI as well like MATE, Cinnamon, LXDE, etc. As of June 2023, Bookworm (Codename) is the latest version of Debian OS.
Pros
Open source and free to use

Stable and secure OS

Lightweight and easy to install

Frequent security updates

59,000 stable software packages are available in deb format

Supports a long list of hardware architectures like amd64, i386
Pros
Not a very user-friendly OS.

Very limited apps availability.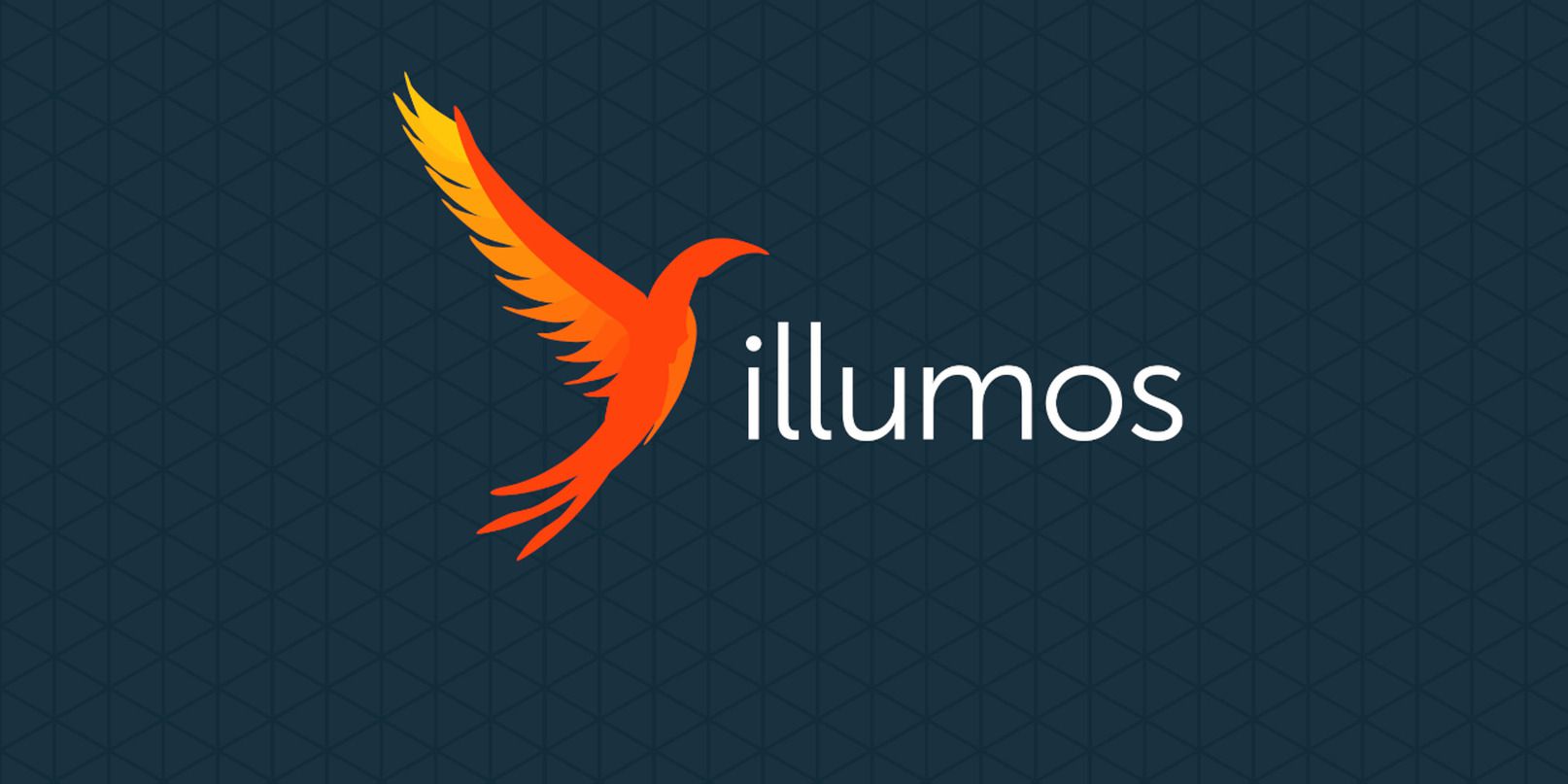 Illumos is a Unix operating system developed by Illumos Foundation. It's an open-source operating system based on OpenSolaris. Similar to Linux Kernel, which provides the core to build different distros from it, Illumos has different distributions that are based on its ecosystem and some popular ones derived from it are OmniOS, SmartOs, OpenIndiana, NexenStor, etc. Like other OS, Illumos also offers DTrace for deep system investigation, Crossbow and KVM for network virtualization, and hardware virtualization respectively.
Pros
Stable and includes RBAC security facility

Comes with Open Zettabyte File System

Network and hardware virtualization

Multi-tenancy with Zones

DTrace for the system's deep introspection

Fault Management Architecture (FMA) that monitors hardware
Pros
Partially Free and open source.

The user interface is not as simple as Windows or macOS.