Almost each and every one of us possesses personal email addresses that we use to send and receive emails from friends, family and colleagues. Apart from that, one of the most common uses of emails nowadays is for registration purposes. While browsing through the vast internet we land across several websites, forums, and online services that require users to register themselves in order to avail their benefits. There are several websites that we use occasionally and they don't bear any significant importance to us. For example: online forums, games, temporary services, free trials, etc.
So registering such platforms with your personal email address is inadvisable because by doing so, you not only give your personal information to them but also create a bridge for spam and junk emails to fill up your inbox making it untidy. So the best solution to this is the use of a temporary email or disposable email address that you can use to sign up for the casual websites that don't bear much importance to you. To make it more convenient for you, we have enlisted the 5 best temporary email generator extensions for Google Chrome that will help you keep your personal email clean and free from spam.
Related article: How To Add Signature In Gmail On Android and Windows
List of 5 Best Temporary Email Generator Extensions for Google Chrome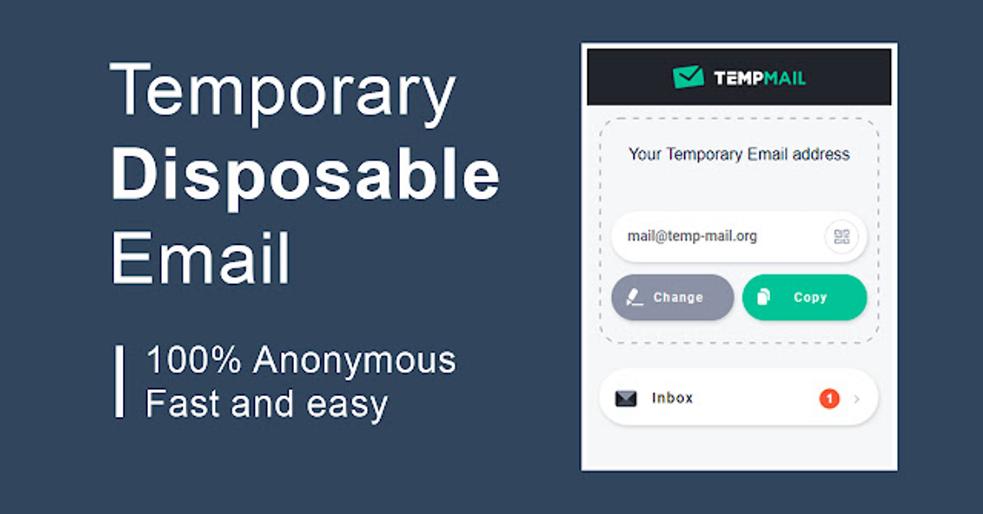 Now get rid of unwanted spam emails and phishing attempts with Temp Mail. It is one of the most popular and convenient tools to access disposal temporary email addresses that you can use to sign up for different websites and services without worrying about the junk mail you get. It helps you to safeguard your real email address and keep it clean. The Temp Mail's Chrome extension is easy to use and has email copy and change buttons. You can also access the inbox of your disposable email directly from the extension itself. Moreover, Temp Mail also gives you the option to scan the disposable email with a QR code.
Features:
Create free disposable emails

Mobile app available

Change and copy button for email

Forms autofill button

Convenient for every user

Scan email using the QR code

Add websites to the exception list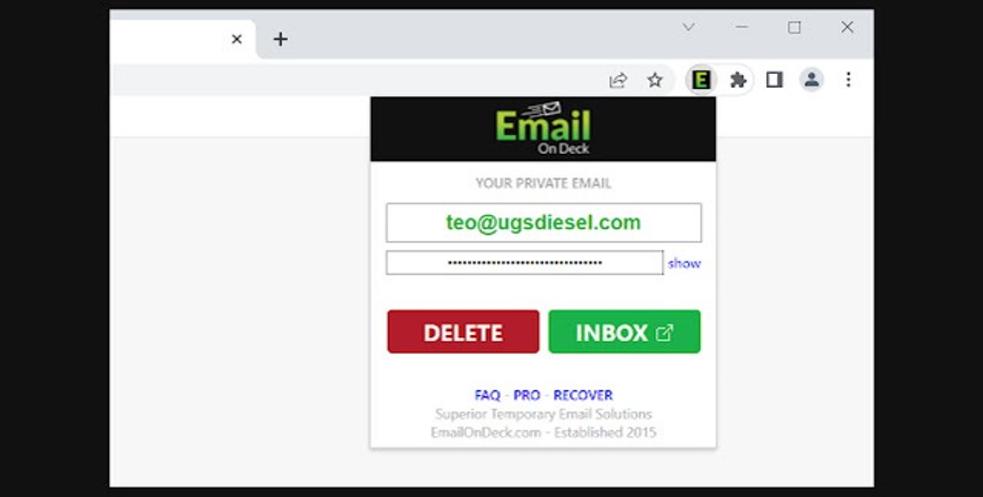 EmailOnDeck is a free, fast, and easy solution to spam and junk emails. Secure your privacy with temporary email and browse through websites anonymously. You easily generate your disposable email address and use it to register on insignificant websites. The email generated through EmailOnDeck lasts for more than an hour and is free from data breaches. The extension allows you to view email passwords and has a dedicated button for inbox and deletion. Thankfully, EmailOnDeck also has a recovery option, to recover your disposable email, if in case you lose it. If you want more features and long-lasting disposable email, then you can go with the pro version of EmailOnDeck.
Features:
No data tracking

Generate free disposable email

Simple and easy to use

View the password in one click

Email lasts for more than an hour

Dedicated delete and inbox button

Can recover your disposable email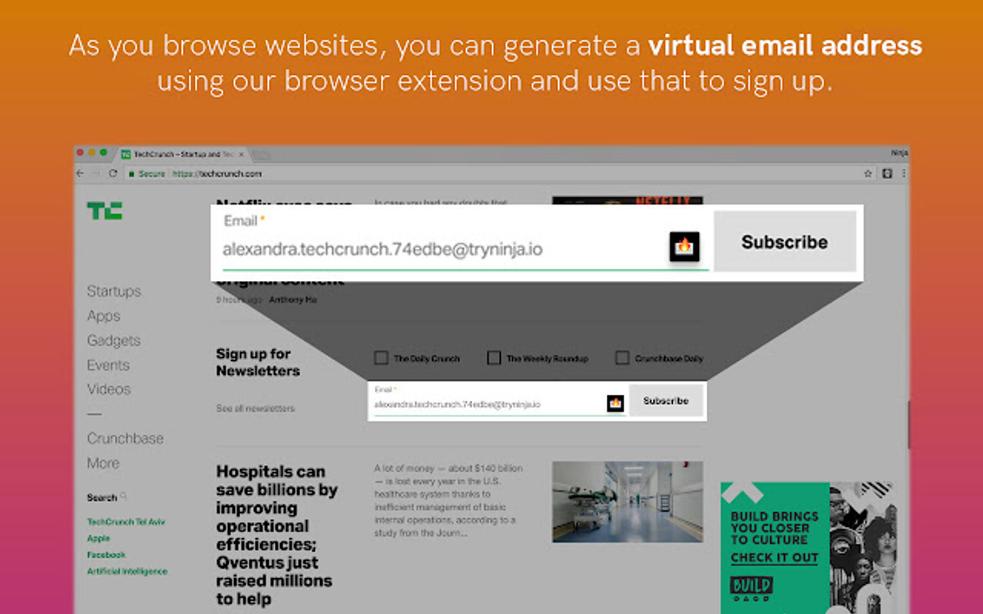 Burner Emails is another great extension for generating disposable emails. The free version allows you to generate up to 5 temporary email addresses but if you want more, you can subscribe to the premium for $2.99/month. The Burner Emails provides you a full-fledged dashboard where you can manage your disposable emails and their contents. You can block and unblock emails as well as add custom domains. So sirf through websites and subscribe to forums and newsletters without worrying about the spam emails with Burner Emails Chrome extension.
Features:
Add custom domains

Mailbox to view received emails

Add description to emails

Full-fledged dashboard

Enable 2FA in your emails

Block and unblock emails

Create up to 5 disposal emails for free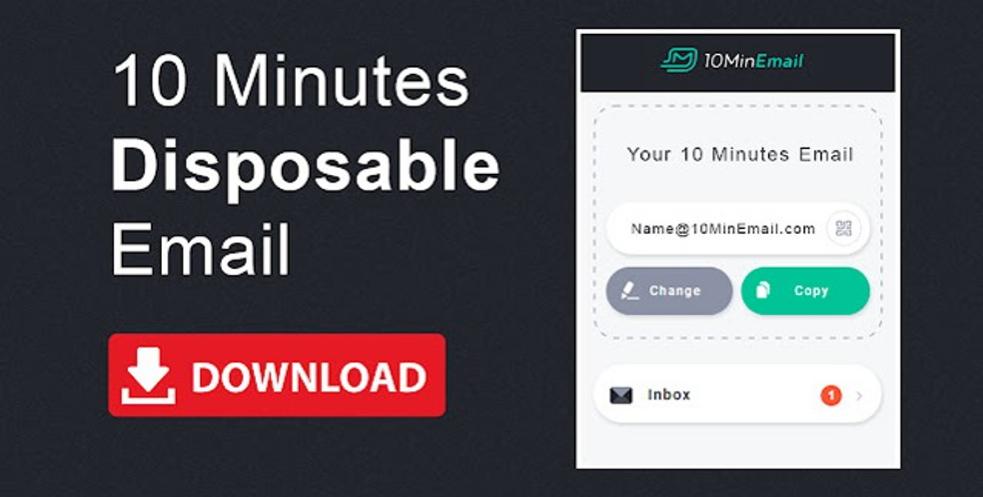 As the name goes, the 10 Minutes Email is a temporary email generator extension that you can install on your Chrome browser and generate your disposable email for 10 minutes with no registration required. The design and functioning of the 10 Minutes Email extension is very similar to Temp Mail where you get a disposable email with a QR code, copy and change buttons, inbox, autofill button, and the exception list button. So overall, you can extract all the utility from the extension itself. Apart from all these things, the 10 Minutes Email can also be accessed from iPhone and Android devices using its mobile app.
Features:
Create free disposable e-mails

Mobile app available

Change and copy button for e-mail

Forms autofill button

Easy-to-use interface

Scan e-mail using QR code

Websites exception list button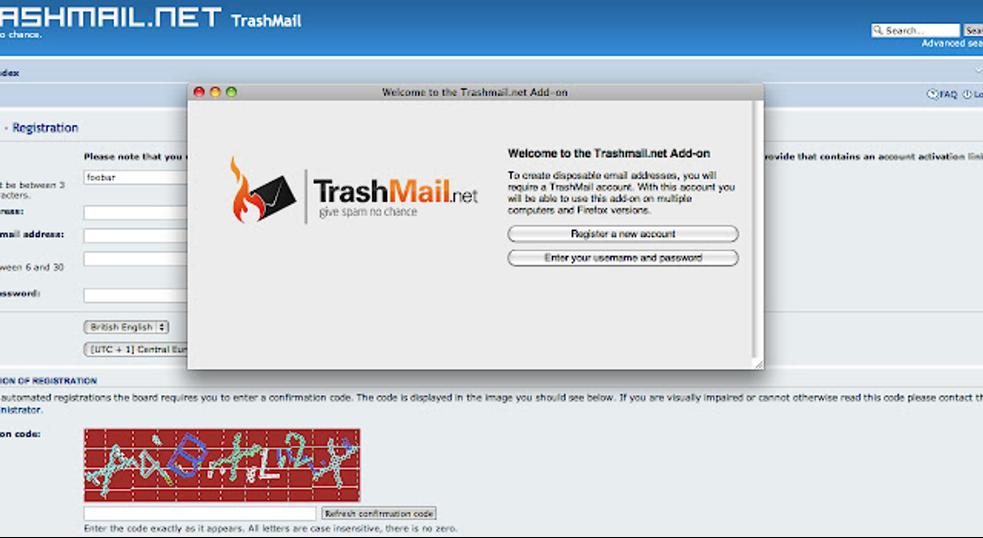 Last but not least, we have a TrashMail Chrome extension for generating temporary emails. TrashMail may take a little bit of time to understand but once you get used to it, you can access some great features that it caters to. TrashMail allows you to make your custom disposable email and gives you the option of choosing the life span and number of forwards to your original email address. You can also enable or disable the filtering of incoming messages by the CAPTCHA system. Upgrading to TrashMail Plus also gives you a web interface secured with SSL to send or receive emails.
Features:
Send emails from the web interface

Choose life span and number of forwards

Filters emails using the CAPTCHA system

Create a custom disposable email

Multiple domain names

Several customizable options

Free users can create up to 25 disposable emails