Top 10 Best Photo Gallery Apps For Android - DroidTechKnow
August 30, 2019
7305
Smrithy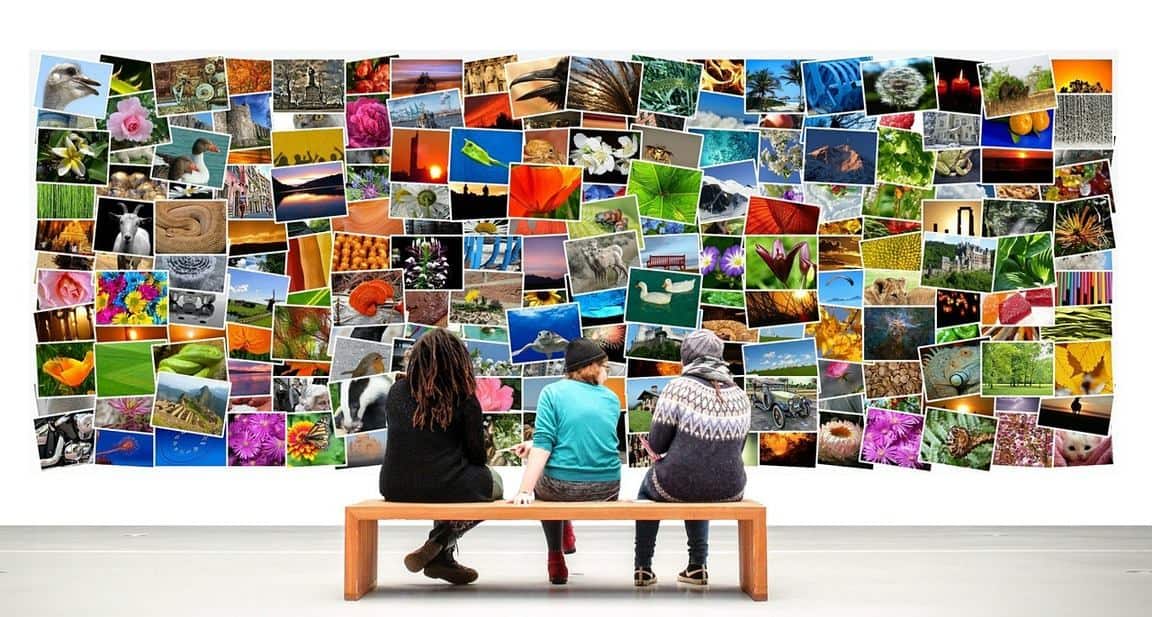 Memories are captured, they are saved and shared across various platforms. But how do we manage them? How do we see them without any technical or problematic error?  Some android application works in a sophisticated way but they aren't interactive and this makes it less user-friendly.
To overcome such issues the good news is that we have plenty of new applications. The top 10 best photo gallery apps for android are discussed below with its features and functionalities. This lets the users choose an application of their choice. These applications are quick and clean when compared to most of the existing android applications.
List of Best Photo Gallery Apps for Android Phones
1. Google Photos App
No doubt, Google Photos is the best photo gallery app for Android and iOS as well because of Google security. Google Photos App is nowadays the default gallery app in almost every Android phones. It is a cloud storage app where we can upload as many photos or videos, there is no limit to it. These pictures are compressed later on and requires processing time to retrieve picture back with a high-quality resolution of the image. This application access all the folders in the device that you haven't uploaded.  Having another gallery application makes this application redundant and that's why it comes as a default app. This photo gallery app is exclusively available for free on Google Play Store for those who do not have this application by default.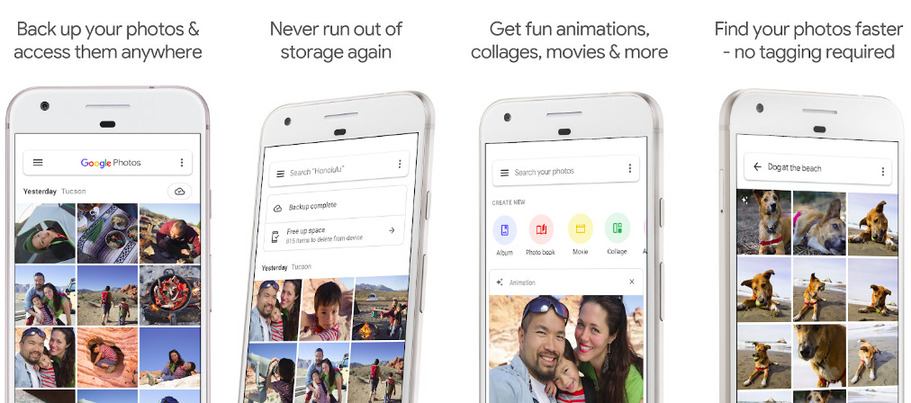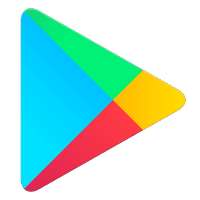 Download Now
2. Piktures App
Piktures is one of the simplest photo gallery apps in existence and they have incredible features. They sort various pictures based on the location it was taken, the private mode can be enabled for the pictures and it works best for the large screen devices like phones and tablets. The option of gesture control used to browse through the app and they support GIFs as well. They are user-friendly and has access to all our cloud drives to keep our photos safe and secure. This application is available for free on Google Play Store for free.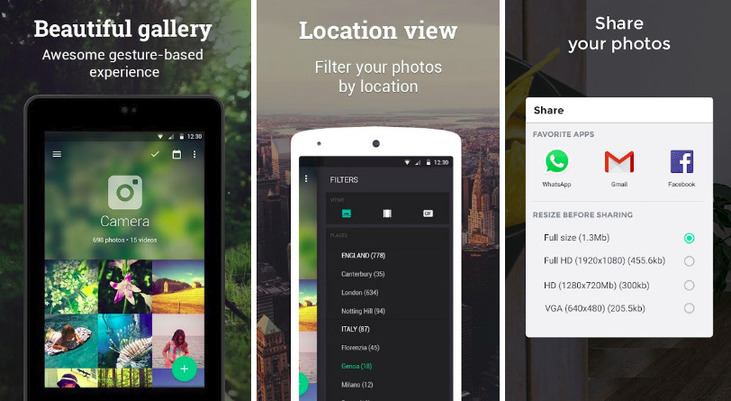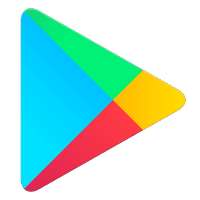 Download Now
3. QuickPic App
QuickPic App is used by more than 10 million users across the world because of its speed and has an active user interface. These two reasons were enough to make this application a lightweight application. QuickPic App is typically used for large-screened devices and comes with brilliant smart gesture features to hide the images and also becomes an image editor platform for the users. This application creates additional folders and supports online applications. QuickPic App is available on Google Play Store for free of cost.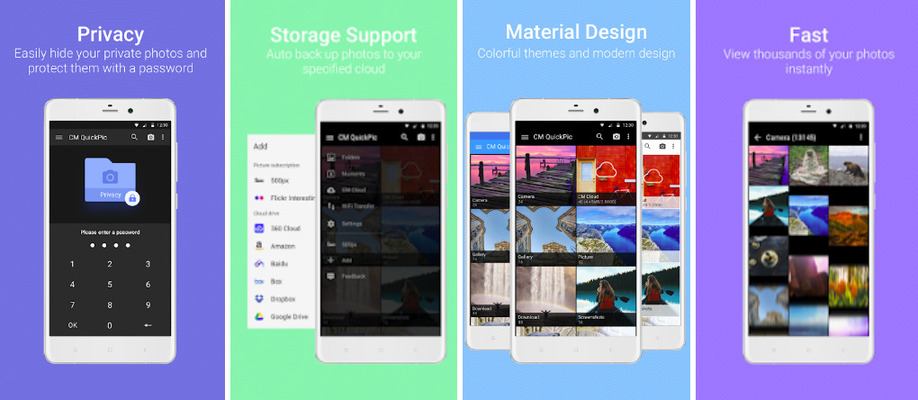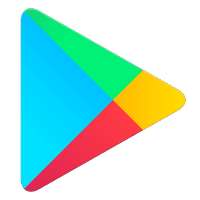 Download Now
4. Focus Go App
Focus Go is the latest photo gallery app. It's a lightweight application and is quite easy to use. This app does all the regular operations like open a file, share the resources and so on. This application doesn't require a third-party editor for the increase in app size. To increase the quality and for additional customization a 32-bit encoder is available. This app is still under constructive development as it gets a lot of updates. The application is available for free of cost in the Google Play Store.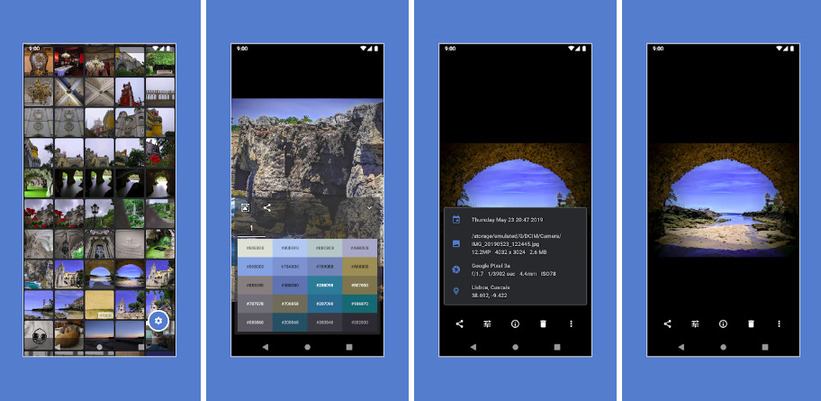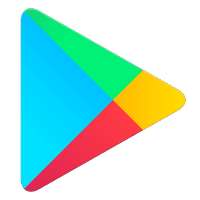 Download Now
5. Foto Gallery App
Foto Gallery App is a user-friendly android application. It is interactive and its fast loading capabilities to organize the pictures makes it reliable and thus becomes a lightweight application. This application can change the app theme and comes with an incredible feature of scanning the folders to check if there are any bugs in it. Rest of the features are similar to other applications. This application is available on Google Play Store and is free of cost.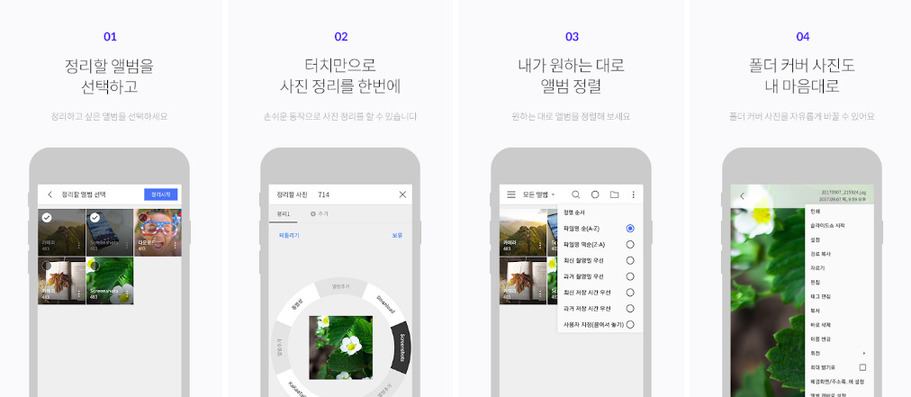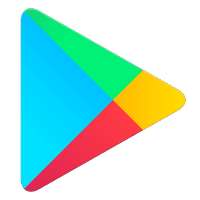 Download Now
6. F-Stop Gallery App
F-Stop Gallery App is a clean and simple application. This is an old photo gallery app with decent features. It is easy to access and is quite user-friendly. It lets you add a tag to your photos for easier organization and lets you read the photos based on the type of metadata used. The metadata includes EXIF, XMP, and IPTC info formats. The additional feature is that this app uses a smart gesture such that the pictures are all sorted and organized on its own. The Gif formats as well for making the pictures look cool and because of this feature F-Stop photo Gallery App is one of the most flashy gallery apps. The app is free of cost in Google Play Store but for the extended features, one must purchase the Pro version which is available on the same platform for $4.99.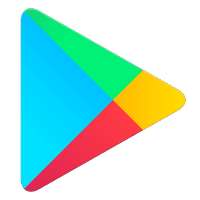 Download Now
7. PhotoMap App
PhotoMap is a unique photo gallery app for your Android. Its features are restricted to locations and therefore to use this app GPS must be enabled all the time. It lets you take pictures and save them on the location i.e. on a map. This app is quite cool and is fun to play around with. There are even AR features to play with and it is available for free on Google Play Store. The Pro version of the app is also available with a cost of $2.99.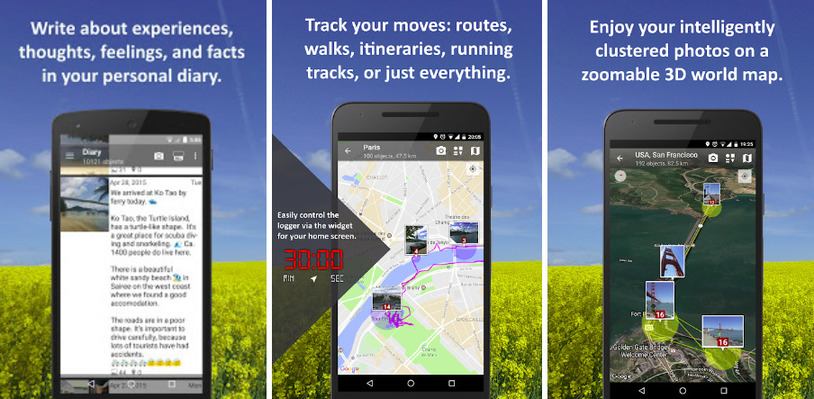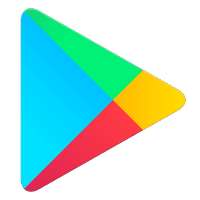 Download Now
8. A+ Gallery App
A+ Gallery App is a simple and user-friendly android application. This application can do the usual operations just like the existing applications such as managing the photos, creating photo albums and share the photographs across various platforms. A+ photo Gallery App supports Dropbox and Amazon cloud as these applications can store and retrieve the photographs. It comes with an extra feature where you can hide your images i.e. hiding private images. We can download this application for free from the Google Play Store. An optional A+ Gallery Pro App with an extra feature is available on Play store with $9.99.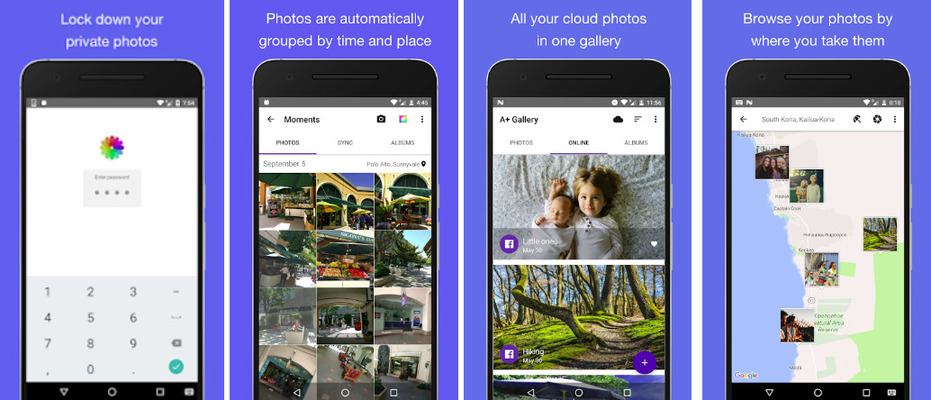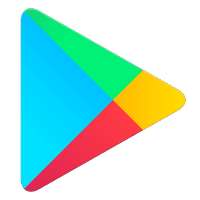 Download Now
9. Memoria Photo Gallery App
Memoria Photo Gallery App is one of the latest android application. This app is rich in its performance like customization and smoothness. It has some excellent security features as well. The users get this application with a theme mode and have a fingerprint authentication. Like every other app, this application also hides the albums that you don't want others to see. This application has an encrypted vault to safeguard the pictures from other external factors. Despite their features, this app has bugs here and there. Memoria Photo Gallery is available on Google Play Store for free. The Pro version of the app costs around $3.99.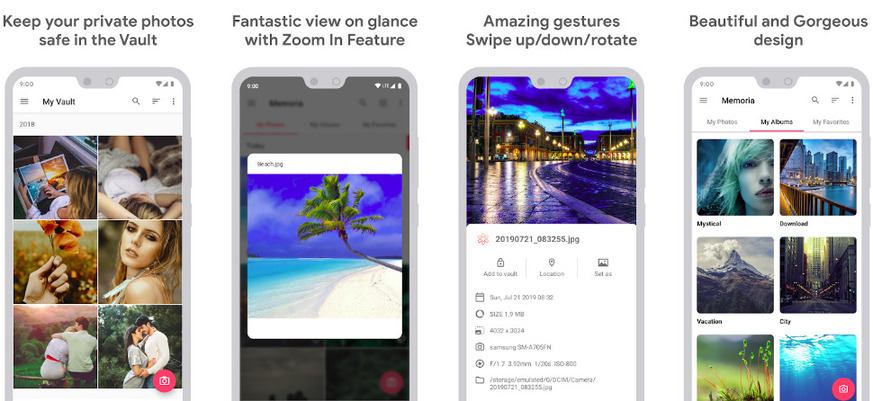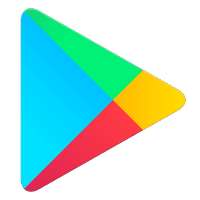 Download Now
10. Simple Gallery Pro App
Simple Gallery Pro App is the extended version of the simple gallery app. This app can run offline that is, it doesn't require internet connectivity like the other gallery applications. The Simple Gallery Pro App can retrieve lost images and have plenty of ways to filter images from a large amount of data. It supports 32 languages and has a favorite option for quick access. The other extended features include security features like fingerprint thus keep the images safe. This is an open-source application and is available for free while the premium version costs around $0.99 on Google Play Store.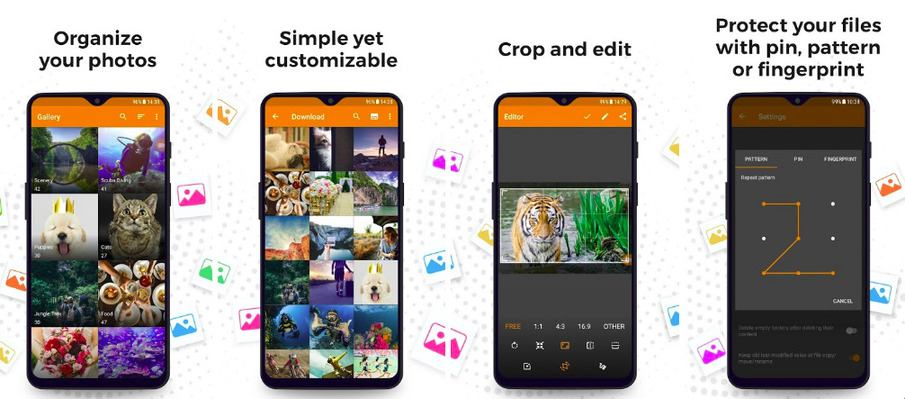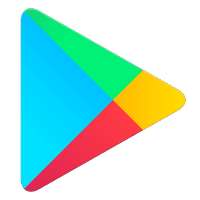 Download Now
Was this article helpful?
Great!
Thanks for letting us know.
Please let us know what would make this better.
The information is confusing or wrong
This is not the information that I was looking for
Solution did not work
Too long
Other

Got it.
Thanks for letting us know.
Opps
Something went wrong. Please try again.