Top 10 Google Chrome extensions you need to get right now!
April 21, 2018
4242
Shreya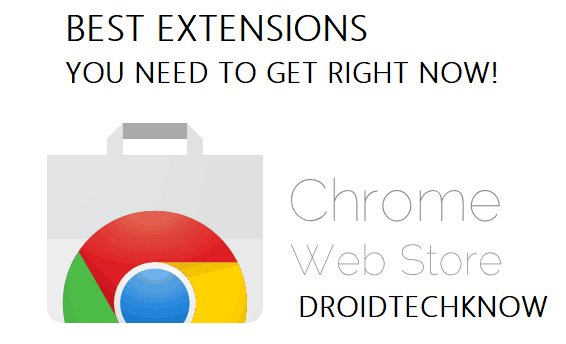 Google Chrome extensions can escalate your browsing experience to whole new level. We list the trendiest of them all so you one up your game, find out how! All mentioned plug-ins are free of cost on the Chrome Web Store. Unless you wish to opt for a premium membership, there's an option to purchase as well.
Extensions- what are they?
Extensions are the plug-ins that can be added to the browser, to make use of additional features of on-screen information. These are web applications that run on the Chrome browser. There are extensions for several categories- productivity, utility, time & weather, finance, shopping, social media and many more.
Opposed to popular beliefs that extensions are advertisements and malware, there are many useful ones that are handy and trusted by thousands of users, once chosen wisely. This is why we introduce to you the following extensions, so you don't have to search from the sea of thousands of extensions all by yourself.
Where to find these Google Chrome extensions?
All the extensions can be found at here
However, we have listed some of the best extensions for you to get a headstart. Trust us when we say that these are going to make your browsing efficient and productive with an easy experience.
1. Grammarly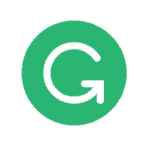 If you type anything on in your browser window, you need to get Grammarly. It is your personal assistant at spell-checking, error corrections, alternative word suggestions. It works on the go as you type your sentences and indicates the correctness of the text. Highly recommended for students to help with their paper, professionals or anyone who just wants to send a casual e-mail. This is definitely resourceful as you won't make another clumsily worded resume ever again!

The paid premium version, in addition to above mentioned, can assist you with plagiarism check, proper syntax construction and much more.

Doesn't work with Google Drive.

It runs online.
Download here
2. Screencastify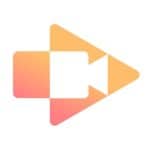 There are many screenshot worthy moments, and sometimes there are times where you might need to record everything that's on your browser screen as a video. It could be for a tutorial you are creating for YouTube or a narrated presentation- for any similar needs, you can get Screencastify. It can record your browser screen in high-quality video formats. You can set the window frame as desired where you wish to capture the video from. You can also trim and keep the section you need. You can enable webcam recording too.

The paid premium version, in addition to above mentioned, removes the time limit of recording, supports export option, and removes the watermark, while giving you an option of mouse focus.

It works with Google Drive.

It runs offline.
Download here
3. ZenMate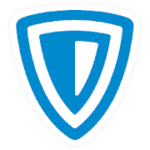 Zenmate is proxy service which allows you to connect to the web securely by making a secure tunnel. Using this you can easily unblock websites, hide IP address, and use the internet anonymously. Over 40 million users are satisfied with this extension. You can also change your geo-location as you desire from a set of locations.

The premium version, which is paid, will give you additional features such as freedom from tracking, premium location selection, firewall, and protection against malware.

It works online.
Download here
4. Google Dictionary

While reading something on-screen, you might want to look for meanings of certain new words. Traditionally users have to open a new window and then search for the word's meaning. To make your browsing efficient, and cut down this excessive time waste, this extension offers in-screen complete definitions of words and phrases when double-clicked in a small pop-up bubble. Now you can view the meanings right from where your cursor is, no need to open new tabs or look into dictionaries.

The dictionary is available for an assortment of languages. It automatically translates foreign words to your choice of language.

Save your dictionary search history, so that you can look up these words later.
5. Toby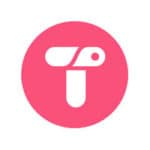 Stop emailing yourself links that you need to remember or save! Bookmarks are old-fashioned, and tab organisers are taking over. With Toby, you can organise your tabs, and have all the resources you need with one click. It is active on every tab, and gives you the power to save sessions, and creates tags for categorisation.

With Toby, you can save at least 8 hours of unproductive searching within tabs to find the content, spreadsheets, or articles. Used by 1 million users in over 144 countries, this extension is definitely going to make your work organised.

Save time you used to waste between switching tabs.

When you have too much on your plate (the browser) and you need rest, simply save the entire session and when you return, everything will be waiting for you just as you left.
Download here
6. Musixmatch Lyrics for YouTube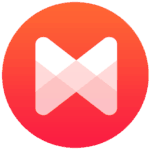 When you wish to see lyrics of a song you're playing on youtube, and need to see the lyrics at the right time to jam along- trust Musixmatch. With this, you can view the lyrics within the window, without having to open any new tabs and type in "xyz song lyrics" and restart the song to sing-along.

You can also change the lyrics colours, window colours, the background and truly make it customisable.
Download here
7. GIPHY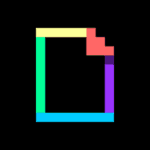 Keep up with the pop culture and trends and integrate gifs into your tweets, messages and Facebook. Yes, we are talking about the little pictures on a loop that everyone is loving these days. Simply search for the gif, select and drag it into your post.

You can also browse within the extension to see what's popular in the world of gifs at the moment.
Download here
8. Bitly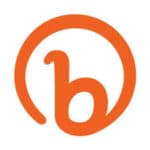 Shorten length links using Bitly, and create small Bitlinks. Share these Bitlinks over e-mail, FaceBook, Twitter or anywhere over the internet. You can create custom links which are associated with your unique domain.

You can track link analytics which is some of the advanced features. Know uniquely whether it works for your brand or not, with services alike not offered by anybody else. Link management has never been easier to track interaction with links.
Download here
9. StayFocusd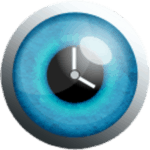 If you are easily distracted and have nobody to look over your shoulder to discipline you, use this extension. Set the timer and daily browsing limits so you don't overdo FaceBook, cyber-stalk your ex, or simply scroll through Reddit threads about cat videos. Once your daily allowance is exhausted, the websites you list will be blocked from your view for the entire day.

Block entire websites to ignore easy distraction. You can block in-page sections too (videos, games, image feed).

Helps you stop procrastinating and complete your projects. Allow this productivity extension be a valuable addition to your productivity and you won't be disappointed.
Download here
10. Taskade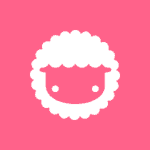 Create to-do lists, notes, and share with your family and friends. Collaborate, with your peers and make task-lists and work together.

Mark tasks as complete or incomplete. Create bullet list organisation to add to your utility.

Use hashtags (#) and mentions (@) to create filters and tags.

You can expand lists and collapse them with ease of a click. The lists can be synced with your PC or mobile as well.
Download here
Tell us in the comments which Google Chrome extensions were new for you, and which ones you swear by on a regular basis and recommend.
Was this article helpful?
Great!
Thanks for letting us know.
Please let us know what would make this better.
The information is confusing or wrong
This is not the information that I was looking for
Solution did not work
Too long
Other

Got it.
Thanks for letting us know.
Opps
Something went wrong. Please try again.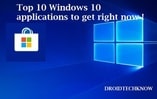 The Best Windows 10 applications to get right now!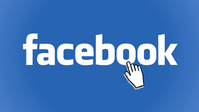 Facebook Data Leak- How to check if you are a victim of violation of privacy