In today's world, the Internet is the one place for Students to learn new things at their fingertips. On other hand, the Internet is so wide that you can't imagine so sometimes finding the required information is very hard over the internet. But do not worry, We are come up with a list of some amazing and useful websites for students. So bookmark these websites because these websites will help you as a personal tutor.
List of 6 Useful Websites For Students
1. Cram.com
In student life, one is likely to experiment with a lot of methods of learning. Some like to sing it out loud, rhyme, create mnemonics. The smarter students cut down the creation time and work with what they have. One facility is to use flashcards! Cram.com consists of millions of flashcards on hundreds of topics. The flashcards are created by students and professionals alike.
The topics range from archaeology, coding to mathematical formulas. You can use these like actual flashcards. You can reverse its sides, and practice yoursubject. You can also browse through popular flashcards and essay topics for anadvanced learning experience.

2. canva.com
A student creates at least 400, presentations, charts, tables in an entire learning process in a year combined. To speed up the process and get on board with technology, try this website. Get access to hundreds of layouts and templates which are easy to use. Create stunning visual images for a paper that fetches an A+ grade on assessment.
You can log in to your account using your student e-mail id, Facebook or Twitter and save work to access online from any device. You can also download your work in pdf, jpeg, .jpg formats. It's free to use. Some templates might require an in-store purchase fee. You can also work as a team, ask your peers to collaborate on a project.

3. Passport photograph maker
Student life is living in a budget-friendly zone. Even getting a photograph clicked for some examination form is costly. We'll not be very costly, but you gotta commute to the studio, pay the professional, and also eat while you're outside! duh. Create your own template to print in 3 easy steps. You don't need to learn photoshop to do this.
You can save up to 70% of all this fee if you have access to some glossy sheets and a printer in your library. www.makepassportphoto.com allows you to duplicate images according to the sheet size, and the number of prints you need in a sheet. Also, it works like magic as you can edit a picture to look professionally taken with the help of its tools.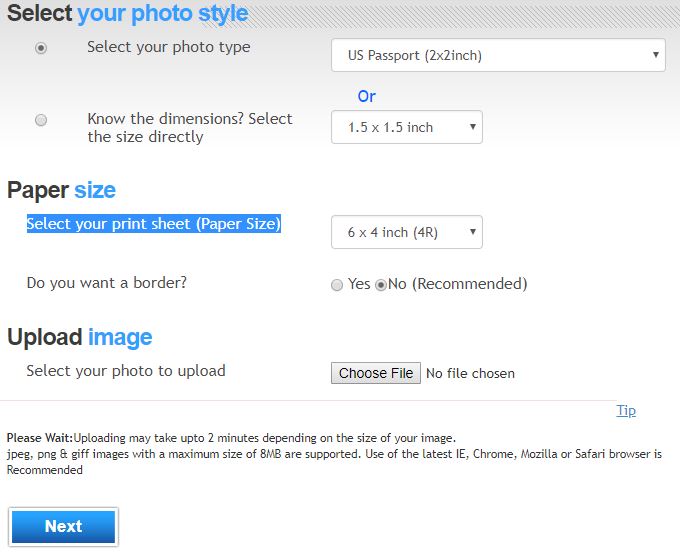 4. Audible
You must be familiar with this audio streaming and podcast hostingwebsite. Also availableas an application, this websitegives you access to millions of audio documentaries, stories, teachings. Some lessons are learned outside the books and this website will help you with them. On your everyday commute to a college or before sleep, consider accessing this website. You will find productivity-related playbacks which will bring you closer to your goal and keep you motivated. Give in 5 minutes every day to this activity and watch your learning grow.
You can subscribe to weekly education podcasts, original stories, or take up a new language to learn. What's exciting is that you only have the audio to yourself- and the world of imagination is up to you to paint a story.

5. Wolfram Alpha
We can't emphasize enough how mathematics is a first-world problem for millions of students. We understand that a little help won't hurt and getting to the solution of a question can be tricky. With this website, you can enter your mathematical questions. This makes this website on the last but not the least "Useful websites".
The website's smart analytical tools give you a step-by-step solution to the question. Some categories even provide you with a diagrammaticsolution. Solve linear equations, trigonometry, and more with easy guidance. It's free to use for the student community-driven website.

6. Brainly
Brainly is an online community platform where millions of students and experts can take part to crack every exam. Once you join the Brainly community, you can find solutions to different problems, and also you can ask about your problems as well. The experts will help you to answer your all problems.