How to Disable or Enable Safe Mode in Samsung Device - Complete Guide
May 06, 2018
5993
Shreya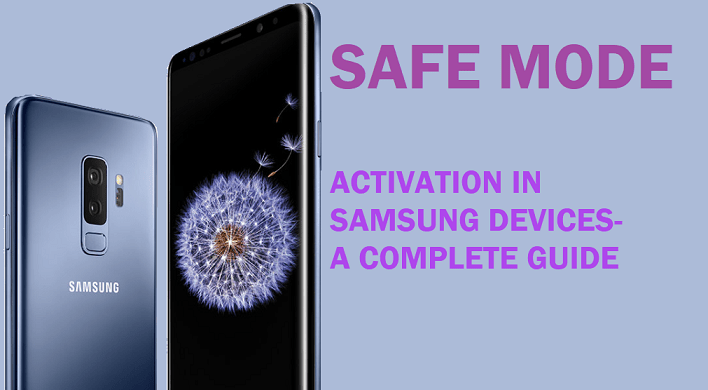 Safe mode in Samsung devices used for resolving issues caused by phone software. Safe mode strict the device to use only preinstalled applications to diagnosis the problem. There are different ways to enter into safe mode for different devices. This article only gives you the complete guide of Safe mode and how it enable or disable in Samsung devices.
Safe mode- what is it?
It is a diagnostic mode where a user can work with the basic functionalities of the device. It is the operation of the operating system in a diagnostic mode. This allows fixing problems or correcting changes that hamper the fundamental working of the operating system while in the complete boot working mode.
Generally, devices which have their traditional operating systems from Android, Microsoft Windows, Linux distributions, Ubuntu, Linux Mint, and MacOS ( the feature called SAFE BOOT here) allow safe mode operation.
Safe boot- why to activate?
Safer and stricter security methods.

Get to the root cause of problem causing elements.

Disable third-party apps. Uninstall problem causing applications.

If the device has been overheating, with excessive battery drainage, or otherwise not performing properly — yet it doesn't exhibit these issues while in Safe mode — then probably an app you've installed is the culprit.
Safe boot- activation steps:
Firstly, check whether or not your Samsung device has a safe boot option. This is because Android has a customizable ROM. If the device has a safe mode then, the forum thread contains the steps for activation of safe mode for your ROM.
Press and hold the Power button.

Tap on Power off to shut down the device.

Now press the power button to restart the device.

As soon as the Samsung logo appears, press the volume down button until the phone restarts.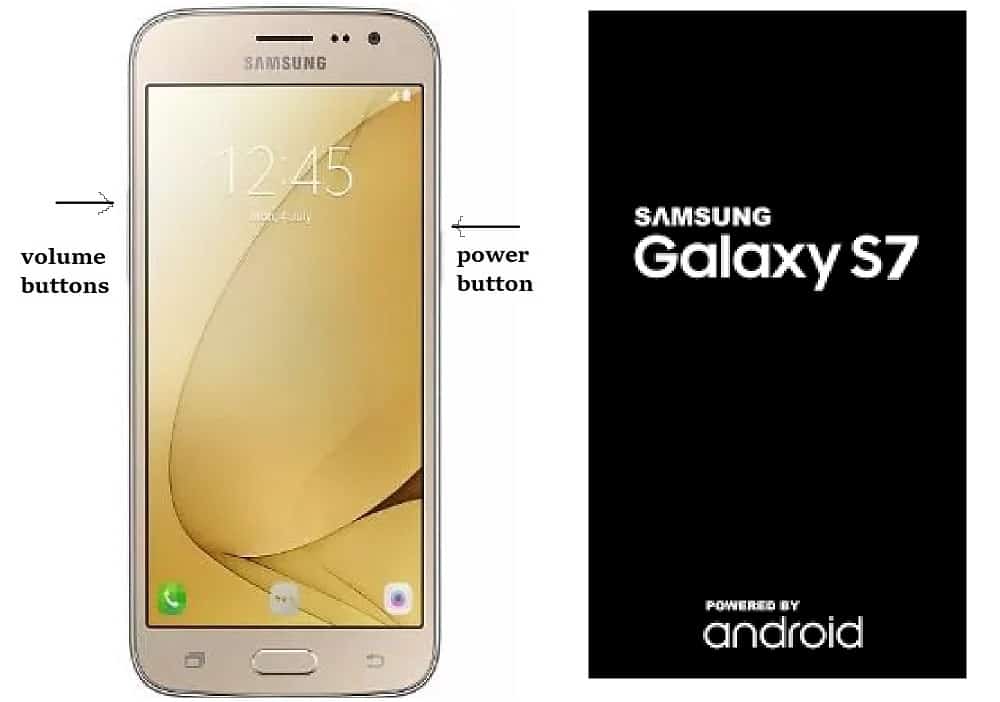 You have successfully booted in safe mode now.
The safe mode watermark would appear on the bottom of the screen.

You can also view that all the additional third-party applications have been disabled.

The basic functionality like calling, messaging would still be available for the user.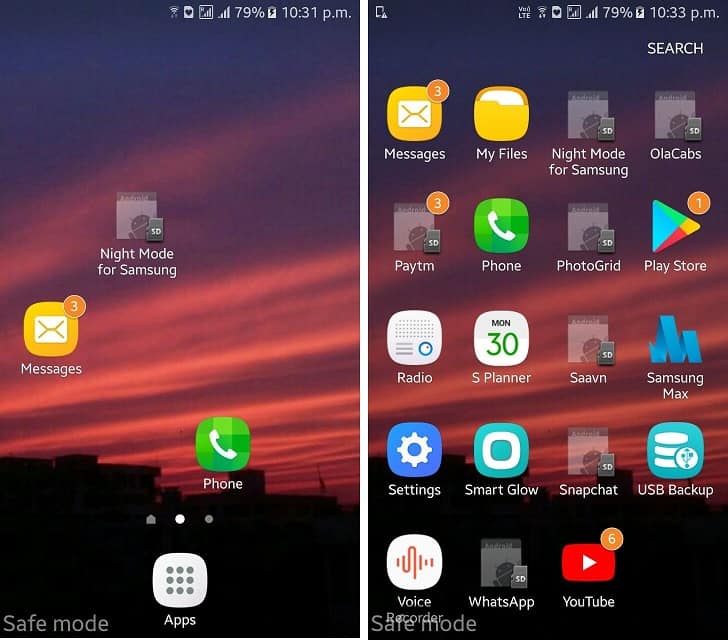 Disabling safe mode
All Android devices restart in the normal boot in the same way.
Press the Power button.

The reboot will bring you back to the normal mode of operation.
Alternatively, from the notifications bar, you can tap disable safe boot and tap on restart now to get back to normal operating mode.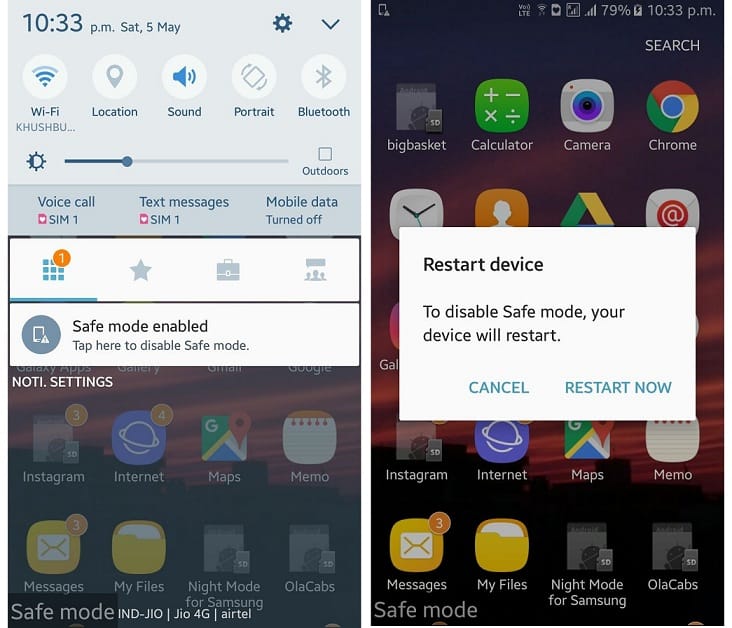 Tell us in the comments, how to assist you better with new technologies, tip, and tutorials.
Was this article helpful?
Great!
Thanks for letting us know.
Please let us know what would make this better.
The information is confusing or wrong
This is not the information that I was looking for
Solution did not work
Too long
Other

Got it.
Thanks for letting us know.
Opps
Something went wrong. Please try again.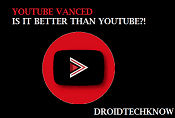 YouTube Vanced- everything you need to know About it - DroidTechKnow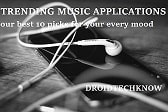 Trending Music Applications For Android - Our best 10 picks for your every mood