From locking the phone to powering off your iPhone, the power button plays a crucial role. But what if your iPad/iPhone power button is broken or stopped working? Well, Apple provides some alternative and safe ways by which you can easily switch off your iPhone without the power button. In this tutorial, we will discuss 2 different ways to turn off your iPhone safely without a power key.
How to Power off iPhone through Settings App
Open the Settings App.

Navigate andselect the General Settings.

Under General settings, scroll down until you find the Shut Down Option.

Next, justclick on the Shut Down option and swipe right to turn off your iPhone.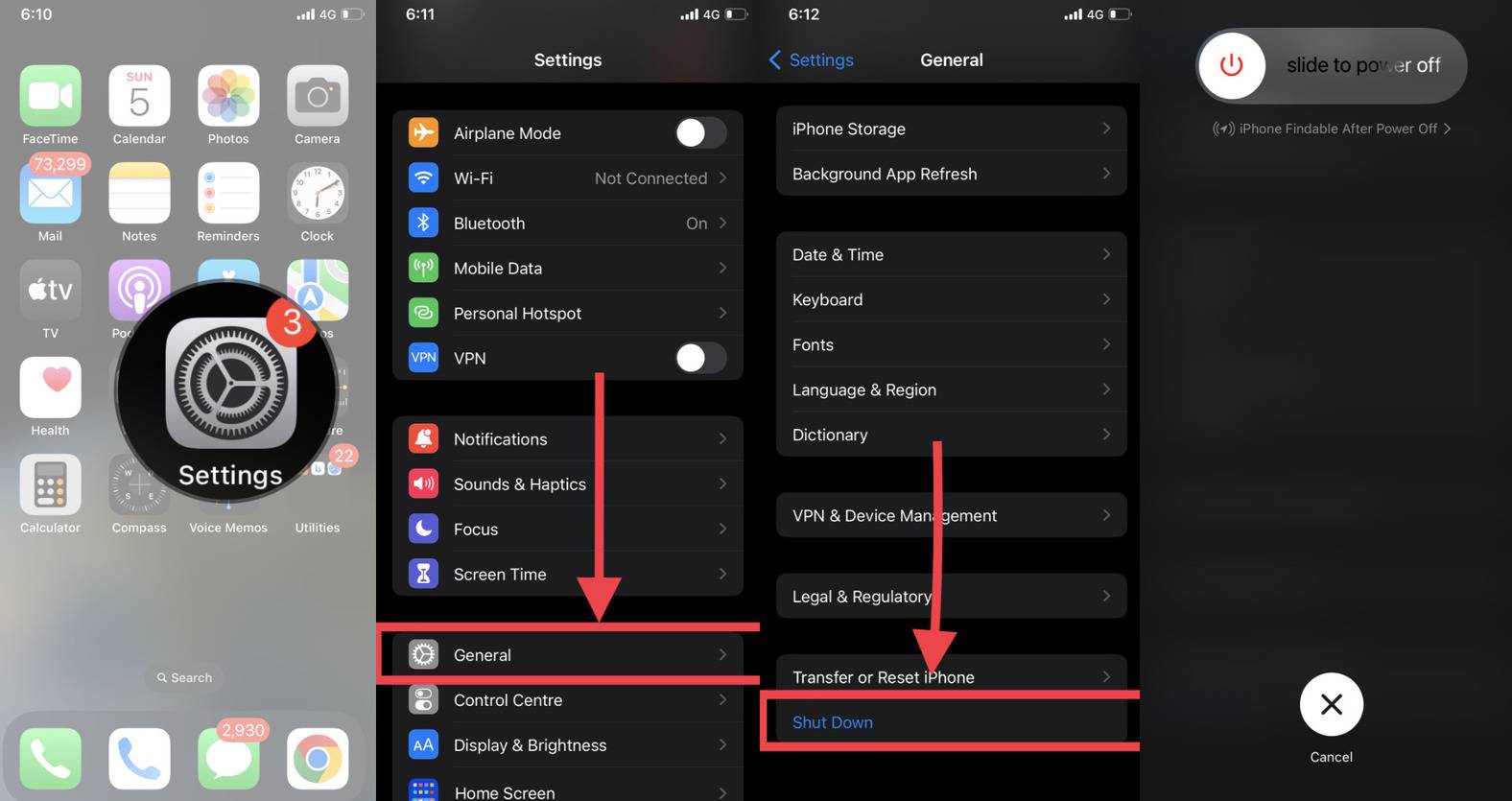 How to Power off iPhoneusing the AssistiveTouch
Under touch settings, you will find an option to enable to AssistiveTouch. Just toggle the AssistiveTouch button to turn it on.


After enabling the AssistiveTouch, You will see an assistive touch button on your iPhone screen all time. You can play around with the assistive touch button to perform other functions like increase volume, lock screen, etc.
How do Turn on iPhone again without the Power button
Now there is an obvious question that comes to your mind. How will I turn on my iPhone again with a broken power button? Well, you don't need the Power button to switch on your iPhone again. You just have to connect your iPhone to a working charging cable. Once you connect the charger to your device, the phone will automatically turn on again after some moments.
For a more detailed view, watch out the below video on How To Switch off iPhone without Power button.