Artificial Intelligence has gained immense popularity in recent years due to its versatile function, usability, and ease of work it brings tocurrentblooming technology and so is the voice or personal assistant apps that work on the AI and are widely used by people all around the world. These personal assistant apps like Google Assistant, Amazon Alexa, Siri, etc. bring additional intelligence to our smartphones and other devices thus enhancing their automated functions.
Whether you want to read the news, get weather forecastings, listen to songs, call your friend, or find a location, all you have to do is to activate your voice assistant app and tellit todo so. These powerful AI-based apps can perform complex tasks and even can recognize your voice and update your preferences.Different platforms have different voice assistant apps that come with other functions and features. For example, Apple users are most familiar with Siri. No matter which voice assistant you use, there is always a space to explore and therefore in this article, we've brought you the five best voice assistant alternatives to Siri that you cantry on different devices.
5 Best Siri Alternatives For Android That You Must Try In 2023:
1. Google Assistant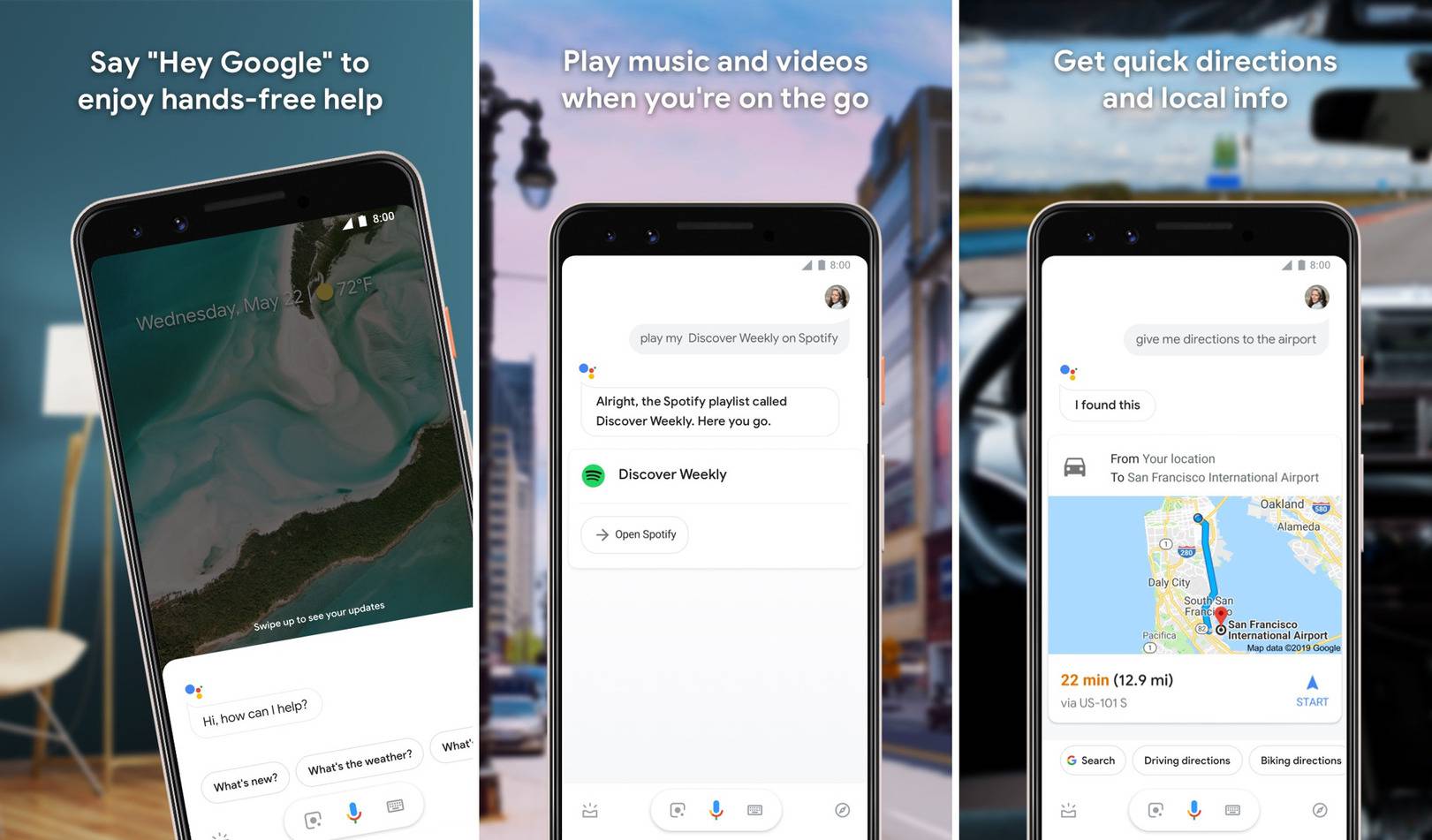 We all are familiar with Google Assistant as it is the most widely used voice assistant app and it comes pre-installed on almost all Android phones nowadays. Google has invested a lot to develop its powerful AI and algorithms and thus making it the best alternative to Apple's Siri. Google Assistant is capable to perform complex tasks like reminding & planning events, playing media, web searching, etc with your voice. It can be activated through buttons or by saying "Hey Google" and "Ok Google". This powerful voice assistant can perform hundreds of commands and is ready to help you wherever you go or whichever device you use as it supports multiple platforms and devices like speakers, TV, Cars, etc. that you can sync and manage from your phone.
Features:
Supports a wide variety of devices

Control smart home devices

Create custom voice commands

Multi-language support

Get local information (weather, navigation, etc.)

Perform calling, texting, alarms, and many more hands-free

Ask Google (Calculation, Dictionary, Translation, Web answers, Image search, Unit conversion, etc.)

Play media (Music, News, Podcast)

Have fun with Google assistant (Trivia, Facts, Jokes, etc.)

2. Amazon Alexa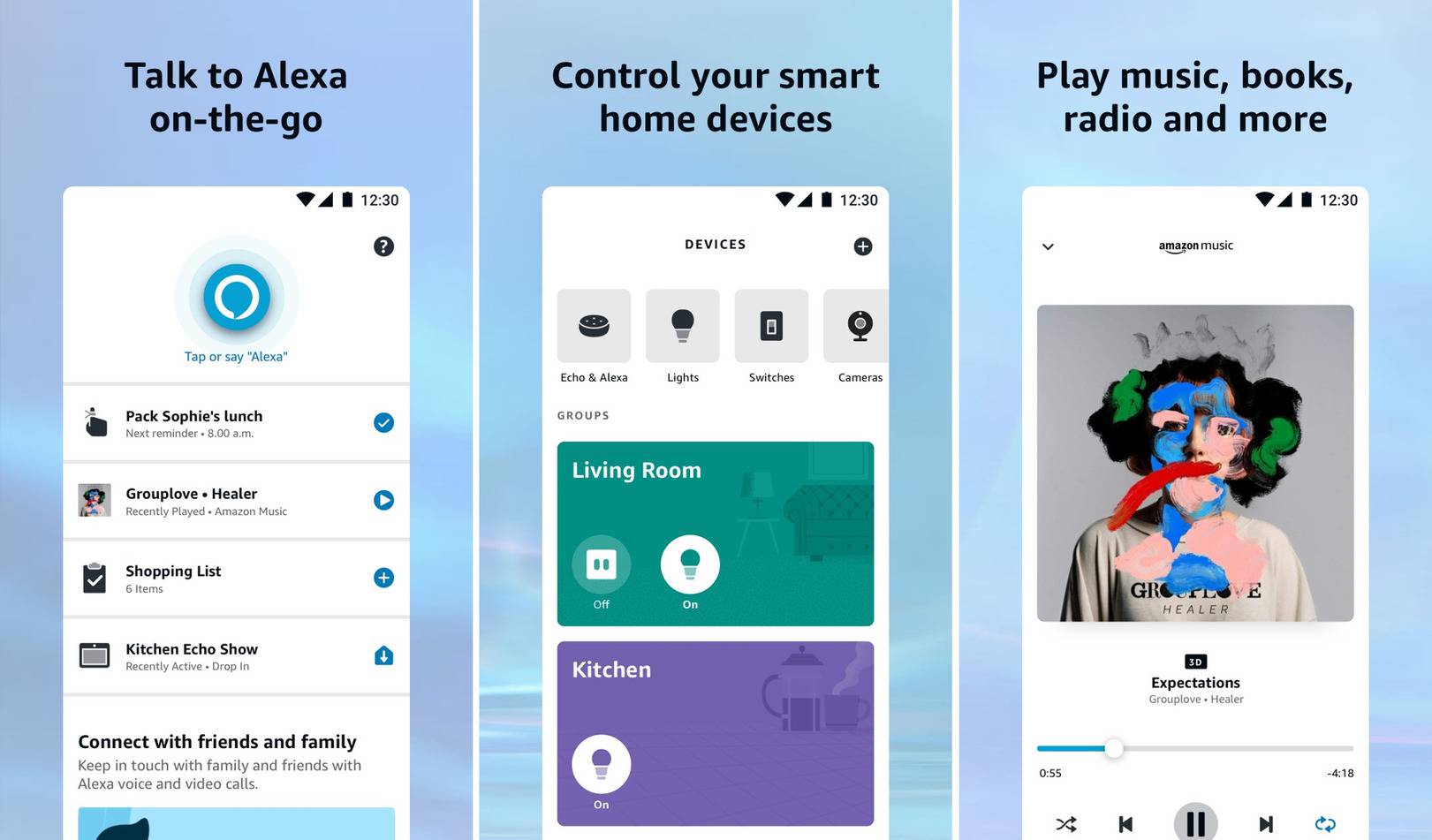 Launched by Amazon in 2014, Alexa is a popular voice assistant app that was initially used in Amazon's smart speakers, Echo and Echo dot. Since then it has expanded its presence on different devices. Now, Alexa is available on iOS, Windows, Android, and Linux. From setting an alarm to playing music, it can handle so many commands effortlessly, and that too in different languages. The more you use it, the more it adapts to your voice and preferences, you can also add custom commands to it. It also manages your smart home devices. Due to its wide compatibility and tons of functions, Alexa becomes the tough competitor of Siri.
Features:
Manage your Alexa-enabled devices

Helps you organize your tasks, events, and to-do list with reminders

Set alarms, play songs, call or text your contacts hands-free

Get web answers, weather forecasts, and news updates

Control your smart home devices

Available in Dark and light mode

Multi-language support

Available on Echo, Fire OS, Android, Windows, iOS, and Linux

3. Bixby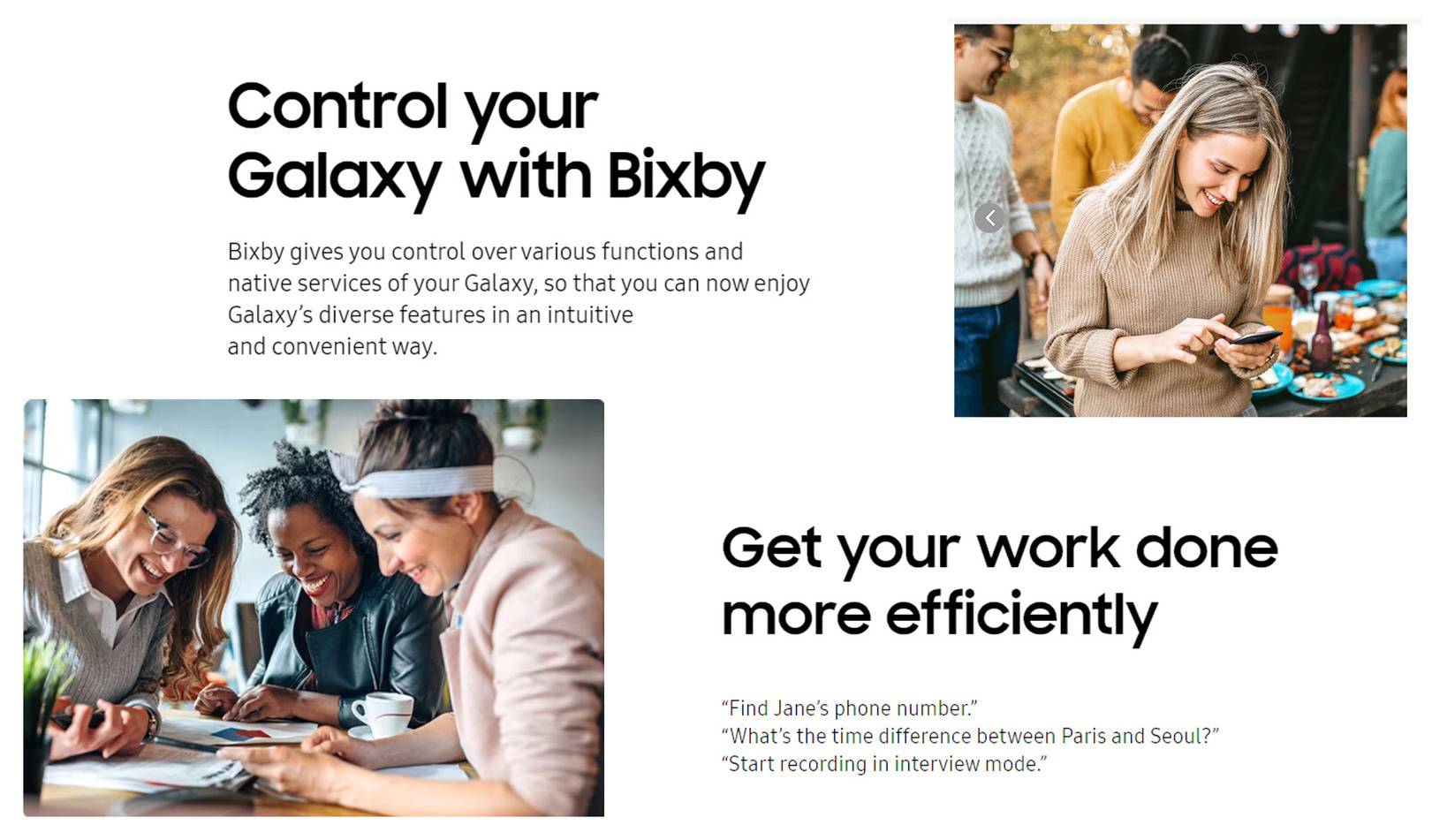 Bixby is another great voice assistant for Samsung devices and comes pre-installed on their smartphones, TV, fridge, etc. It was launched in 2017. Due to Samsung's huge market share of electronic items, Bixby is used by numerous people around the world. Though Bixby is relatively less popular than other voice assistants, it can surprisingly perform better in certain aspects. Its powerful AI can perform complex Settings & other commands of your Samsung phone easily like connecting to Wi-Fi, opening the Camera & taking Pics, turning on/off Bluetooth, etc. The Bixby vision can read the text/image on the screen and show you related searches. Just say "Hi Bixby" toactivate it by voice, you can use the side key and app as well.
Features:
Bixby Vision

Bixby Quick Commands

Can perform complex & deep commands

Web answers, weather forecast, news updates

Take selfies and photos with your voice

Call, text, email, play media, set reminders, create a To-do list, plan events, etc.

Available on various Samsung devices.

4. Robin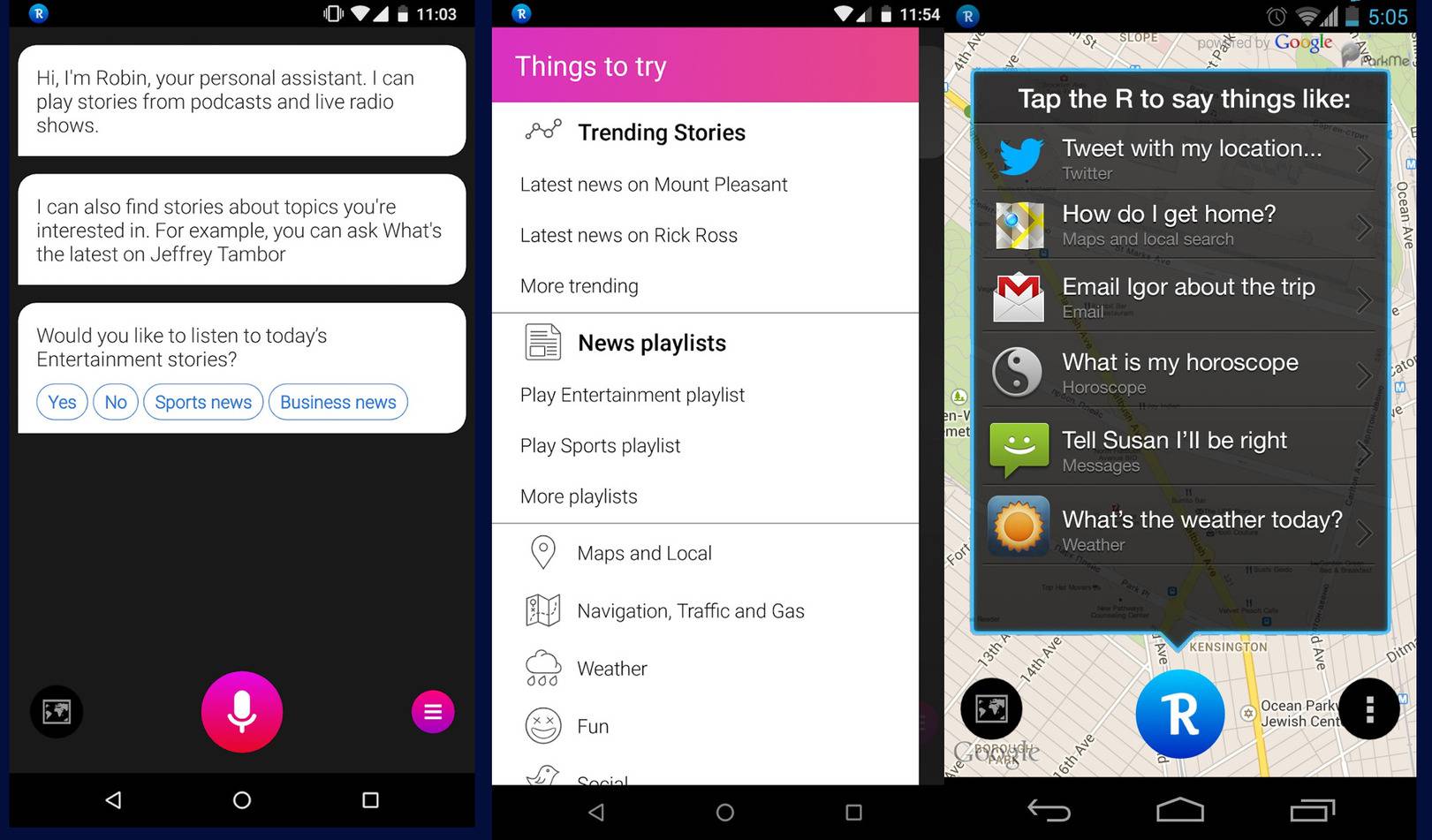 Robin is a decent personal voice assistant app where you can give voice commands to perform different tasks. You can get basic information like weather reports, news updates, etc. Robin can play your favorite playlists and provide navigation facilities. You can set reminders, search webpages, set reminders, and many more hands-free. Robin is still under development. So you can expect growth of its AI and new features in the coming future. It's completely free to use and you can download it from Google Play Store.
Features:
Commands for maps, navigation, and traffic

Voice calls and messaging

Open Apps and webpages

Set alarms and reminders

Activate by Voice, Hand waving, and floating button

5. Data Bot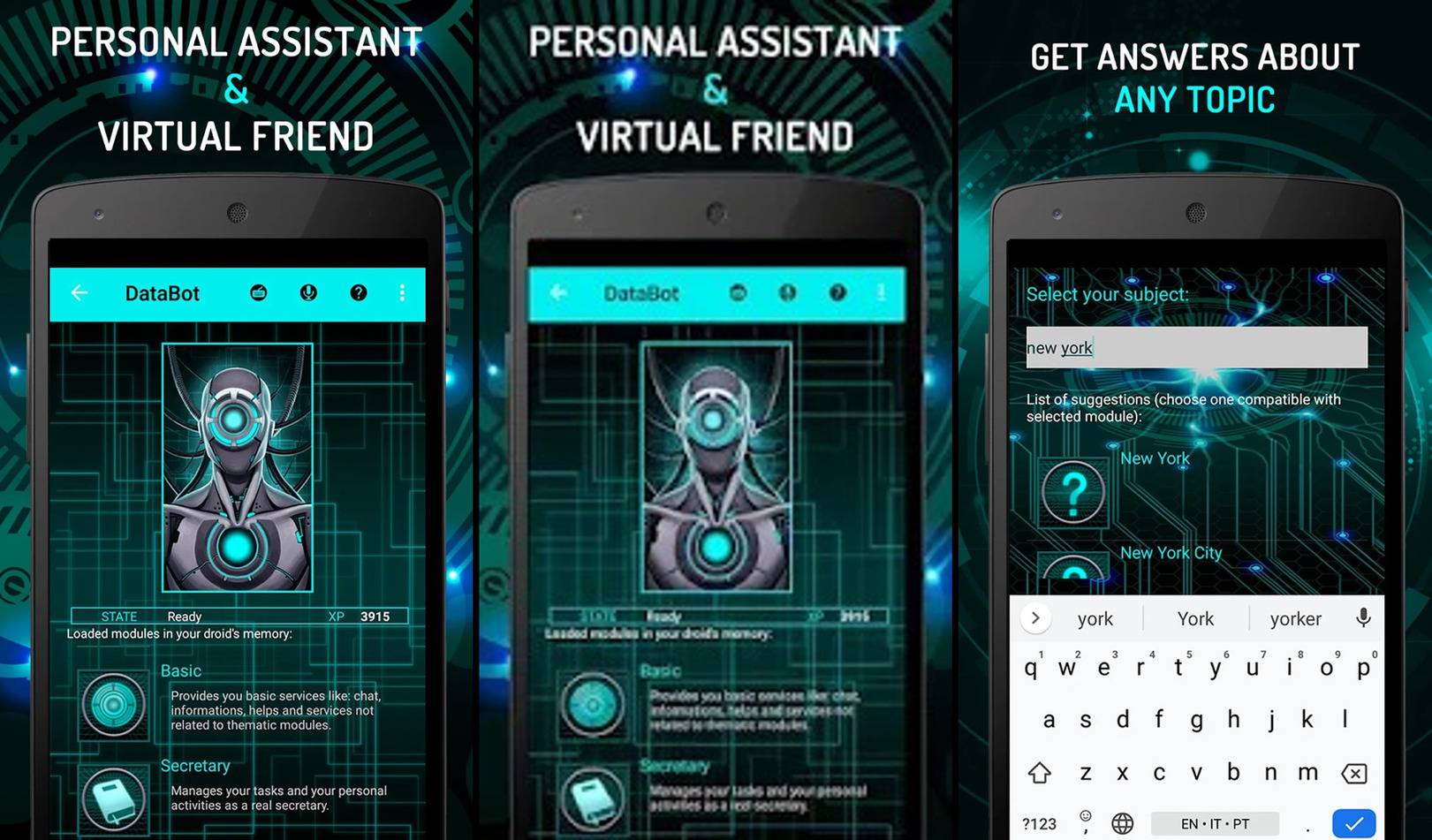 DataBot is an average personal assistant app that gives your some features to explore. You can access multimedia presentations, search for any topic, get weather updates, and chat with the AI. It's available on different platforms. It can also be used for entertainment as it will read jokes to you, and provide riddles and quotes. In-app purchase is available to buy the premium ad-free version with more features. Download it from Google Play Store.
Features:
Get web answers to your questions

Customize according to your preference

Available in different languages

Manages your notes, reminders, and events

Provide you with entertainment stuff like jokes, riddles, and quotes