Jio GigaFiber: A Step by step registration guide - DroidTechKnow
Oct 24, 2018
5829
Shreya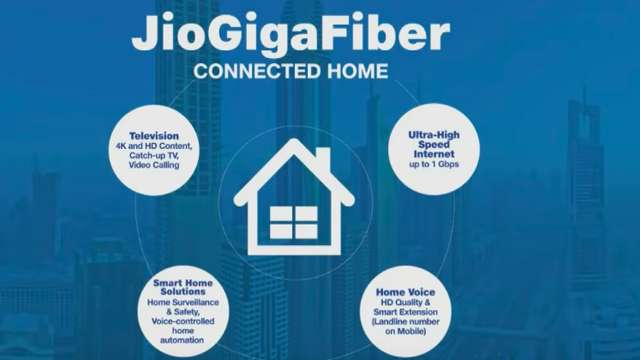 JIO finally announced much-awaited broadband service "JIO GigaFiber". JIO announced 90-days free preview plans for their new users. Jio GigaFiber got here a month ago. But have you registered yet? Here's a step-by-step easy guide so that you can join the plan.
Firstly, know that registration simply doesn't mean that you will 100% get the connection for sure. It just means that you have shown interest in the programme. It is based on the number of interest shown in your society. If your society selected for the service than JIO will contact you to get its Fiber-to-home broadband connection at your society.
What is JIO GigaFiber
JIO GigaFiber is the latest offering for your home from JIO. It used Fiber based technology to give you the fast internet speed experience. JioGigaFiber is ultra fast because of Fiber technology which beats the rest of service providers. It says unlike fiber, traditional cable reduces the speed due to patches in between.
What will Jio GigaFiber offer?
In more than 1100 cities, you can use this service to stream on a high-speed broadband connection. You will get 100Mbps speed, unlimited voice calling over VoIP, Jio TV app for free and more.
Here are the steps to register:
1. Login
Log in to the JIO official website.
https://gigafiber.jio.com/registration
Move the location pin to the address for which you are registering.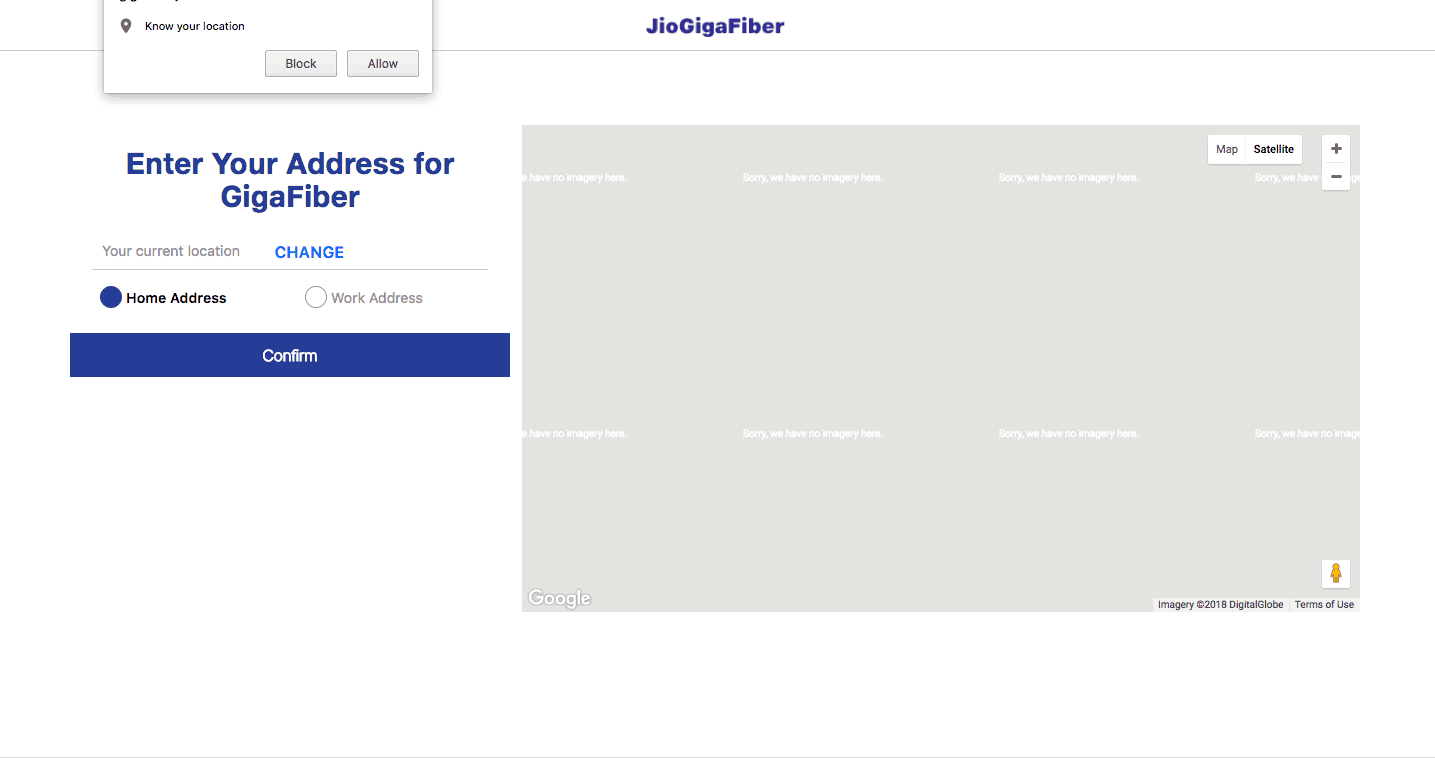 2. OTP Generate
You will now receive an OTP on your registered JIO mobile number, upon confirmation. You need to authenticate it. Just enter your mobile number and full name and click on Generate OTP.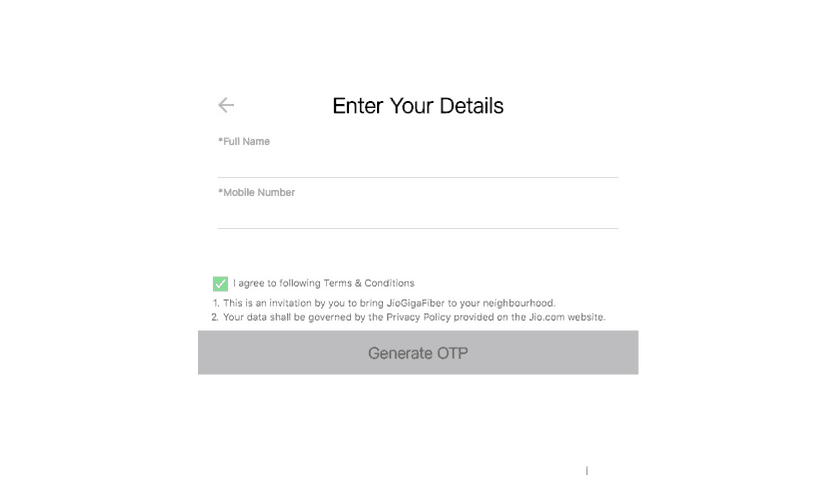 3. Add details and Submit
Now confirm your details like Full name, Mobile number, and OTP that you generated in the last step.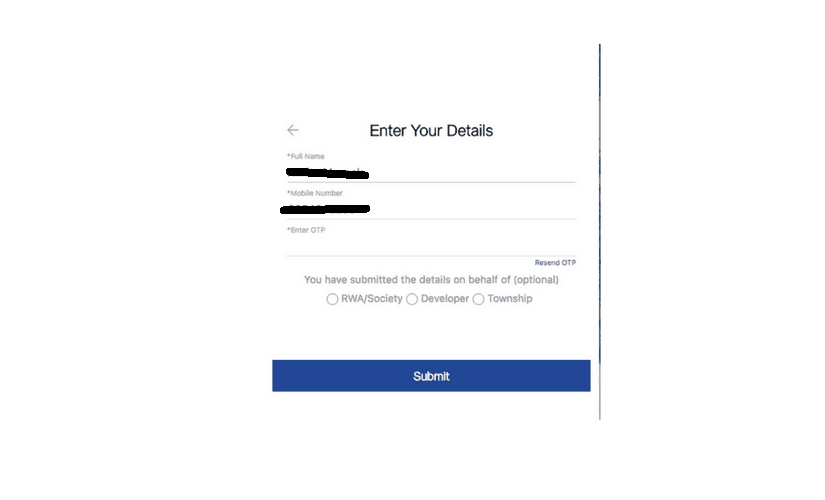 That's it! You are ready to use this service when the official launch is done and your registration is converted into a membership.
Was this article helpful?
Great!
Thanks for letting us know.
Please let us know what would make this better.
The information is confusing or wrong
This is not the information that I was looking for
Solution did not work
Too long
Other

Got it.
Thanks for letting us know.
Opps
Something went wrong. Please try again.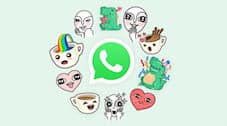 WhatsApp stickers officially live: here's how to use them
Will you uninstall WhatsApp after this annoying update? - DroidTechKnow