WhatsApp stickers officially live: here's how to use them
Oct 31, 2018
5333
Shreya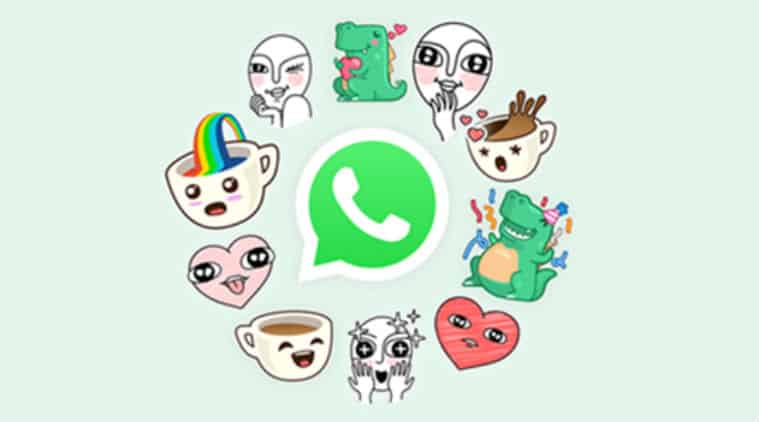 WhatsApp stickers are officially released. Read this quick tutorial to find out how to use this much-awaited feature ASAP! We've used fun stickers on facebook messenger and many other social chatting platforms, but stickers on WhatsApp were still a much-awaited feature. This a free feature and you don't need to pay anything for it. Now that it is officially out for use for Android and iOS users alike, here's how to use them in your chats!
If you are a WhatsApp Beta user, you probably would have already noticed the new sticker button. If you're not a Beta user, don't worry. Just upgrade to the latest version, by updating it to the latest version from the google play store.
WhatsApp surely has a non-fun side too, you can read about it here. But in this article, we're gonna talk about the fun things only.
The sticker pack is to be downloaded then you can use it easily in any chat.
STEP 1
Open the WhatsApp chat and typing keyboard like you normally would. On the bottom, there must be a sticker button, other than the attachment and GIF button. Tap sticker to open the stickers menu.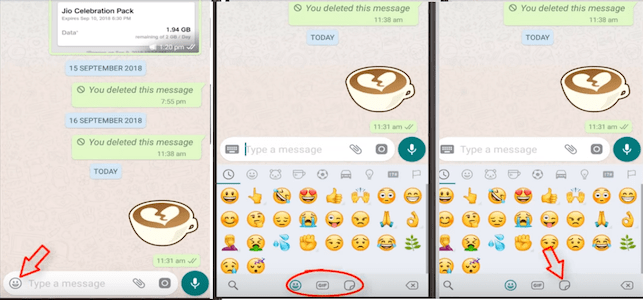 STEP 2
Now if you don't have any sticker packs pre-download, you'll have to download some. Tap on the plus button to browse the sticker pack menu. From here you can choose from categories which appeal to you. There are two sections- All Stickers and My Stickers. After downloading the sticker pack, your stickers will be available in My Stickers. Now all you have to do is use WhatsApp like you normally do, and just like inserting emojis you can insert stickers too.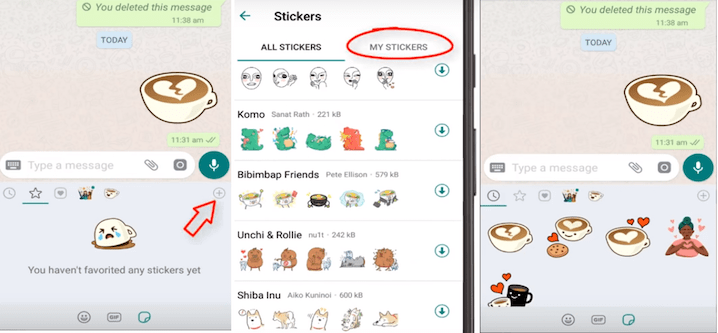 This WhatsApp stickers feature is new in the present date and is a fun update. It brings more to the same old chatting. Be the first to use it amongst your friend group and do share this article with them, so that they can join in too!
Was this article helpful?
Great!
Thanks for letting us know.
Please let us know what would make this better.
The information is confusing or wrong
This is not the information that I was looking for
Solution did not work
Too long
Other

Got it.
Thanks for letting us know.
Opps
Something went wrong. Please try again.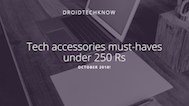 Tech accessories must-haves under $4 - DroidTechKnow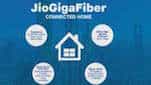 Jio GigaFiber: A Step by step registration guide - DroidTechKnow