How to flash Samsung Stock ROM using ODIN - DroidTechKnow
June 05, 2017
33287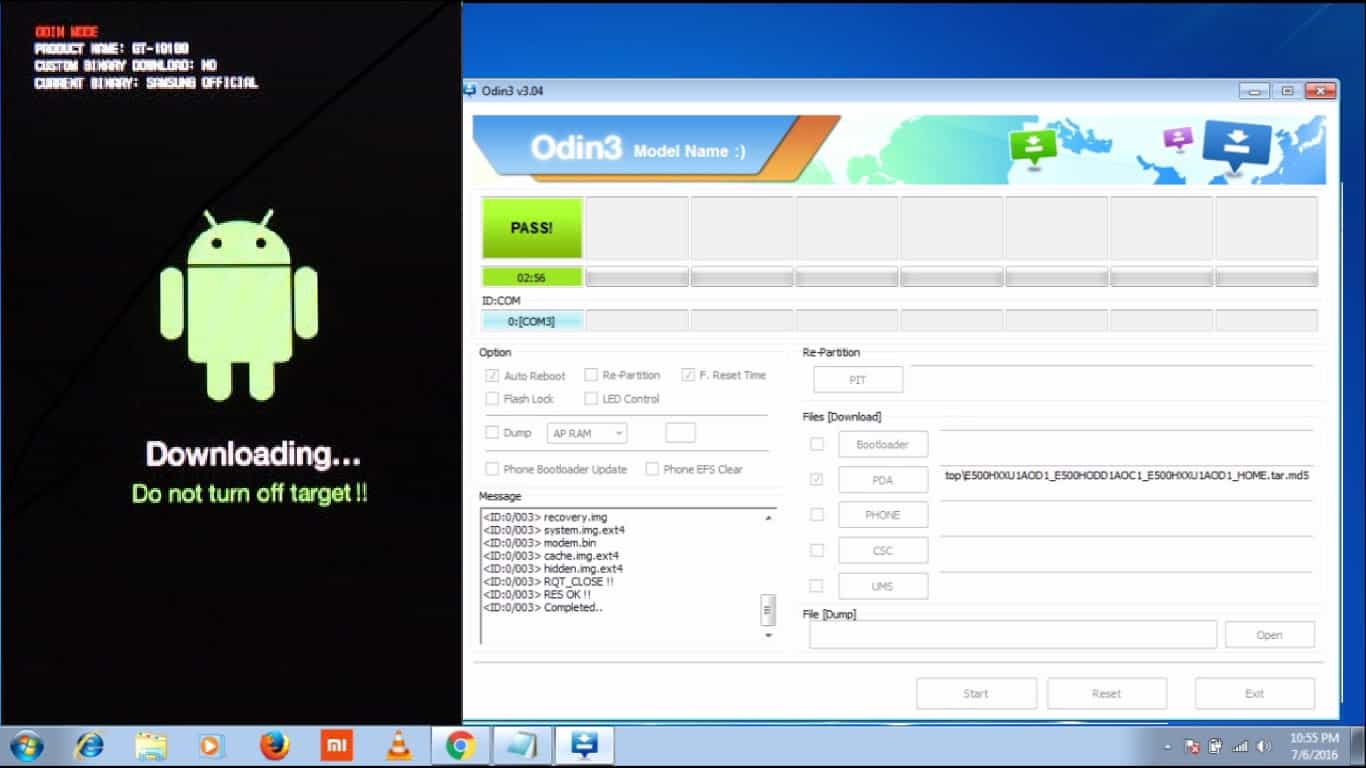 If you are a Samsung user and wondering how to flash Samsung stock ROM using ODIN, here is an easy way to do it. Before that, let's take a quick look at what is Stock ROM and Custom ROM.
Stock ROM is an official firmware that is preinstalled on every new device and comes by default on an Android device. Custom ROM is a modified version of the Operating System and has features and customization options not found in the official ROM. There are several advantages of using custom ROM on your Android Device. With Custom ROM you can customize your Android device, boost android speed, and much more.
What is ODIN
ODIN is a Windows-based firmware flashing tool that is used to flash firmware images in Samsung mobile phones. ODIN is used by Samsung internally to flash stock Rom, an unbrick Samsung device. However, Samsung has not openly released ODIN for public use; rather it had been leaked to the public over the internet. Along with installing the official firmware, ODIN is used to:
Communicate with Samsung Mobile using USB cable

Gaining root access

Installing Custom Rom(firmware)

Install kernel
Also, we strongly suggest you have a backup of your device before performing any given step. Let's go through the step-by-step procedure to flash Samsung stock ROM using ODIN.
Pre-Requirements for installing the Samsung Stock Rom
Your Samsung Device battery should be greater than 40%

Install the Samsung USB drivers or just install the KIES.

Download the ODIN flashing tool.

Download the Samsung Stock Rom according to your Samsung device model.
Downloads Section
Download ODIN flashing software
Download Samsung USB drivers
Download Official Samsung Firmware from one of the below links
Steps to flash Samsung stock ROM using ODIN
That's it, guys! You now know how to flash Samsung stock ROM using ODIN. Now your phone restarts automatically and takes some time to boot for the first time.
Need more detail about ODIN tool?
Checkout this What is ODIN and How to use it
Happy flashing…
If you know more detail view then watch this video
Note:
If you encounter a Fail! message instead of PASS! message then it might be problem of ODIN version. So remove battery from device and restart it, restart ODIN with different version and repeat the whole process once again. For more detail view you can see the ODIN logs.
Fixing Bootloop After Installing the Firmware
If your phone is stuck in bootloop then boot your device into stock recovery mode and clear "wipe cache partition". If know more how to fix bootloop then click here.