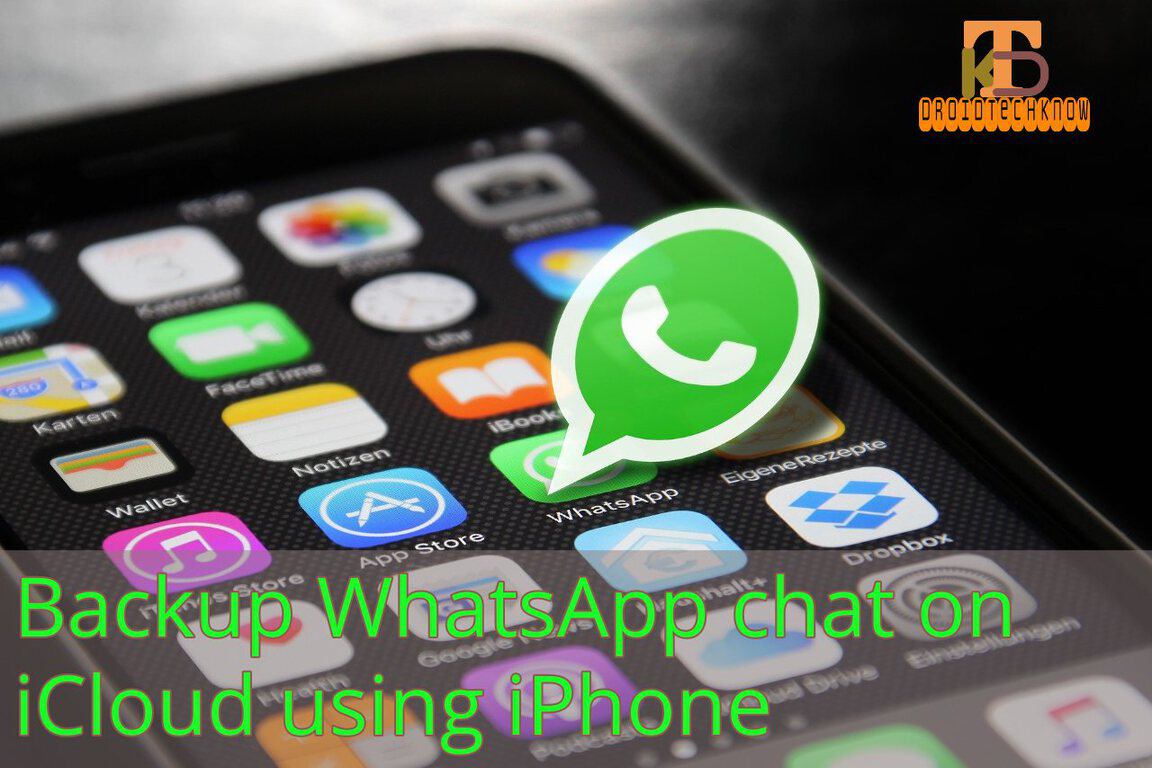 WhatsApp chat backup in iPhone is an easy and uncomplicated way by which you can secure all your WhatsApp chats and memories for lifetime being. However, it isn't the first thing you think about when you get a new phone, Right? But, give it a thought, imagine the countless conversations and memories you can lose if your phone breaks down. Hence in a flurry of simple steps, I am going to explain how you can take your WhatsApp chat backup on your iPhone using iCloud.
Setting Up Your iCloud Account in your iPhone
Well, If you're a first time user you have to set up your iCloud account. For this, you will need your Apple id which you'd also need to create if you haven't already.
Open the Settings icon.

Next, Log in with your Apple id( if you've already) or Create Apple Id by clicking Don't Have An Apple Id Or Forgot It?

If you've chosen the latter you'll need to enter your personal details accordingly as and when the options pop.

Considering now that you've successfully logged into your account by setting up your Apple id, you've to go back and Open your account by selecting your name.

Next, click on iCloud option underneath the options you get under your name

Now, your iCloud is launched and you'll need to scroll down to the bottom of the screen to find the WhatsApp option.

Next, Turn on the WhatsApp button to green.
Now, you're done with setting up your iCloud account and launching it for WhatsApp. Hereby, you just have to simply connect it to WhatsApp. By following the steps below you'll be able to secure all your chats. WhatsApp Backup also lets you secure your documents, media or simply your conversations.
Secure Your Chat History From An iCloud Backup
Open WhatsApp from your home screen.

Then, select the Settings option from the menu given below.

Select the Chats option from the list below your name.

Next, you'll have to select Chat backup

Next, select Back Up Now

You can also selectively enable the Auto Back-Up option to monthly, daily or weekly at your convenience.

Select Include Videos also options if you want to keep a backup of your media files along with whatsapp chat backup.
Now if you reinstall WhatsApp on any iOs device you'll be able to restore your chats as everything is backed up on your iCloud. You need to remember that if you want to transfer your data to another phone, you will have to make sure that everything is backed up to iCloud first. Similarly, when you're setting up your WhatsApp for a new phone select on Restore Your Chat History when prompted.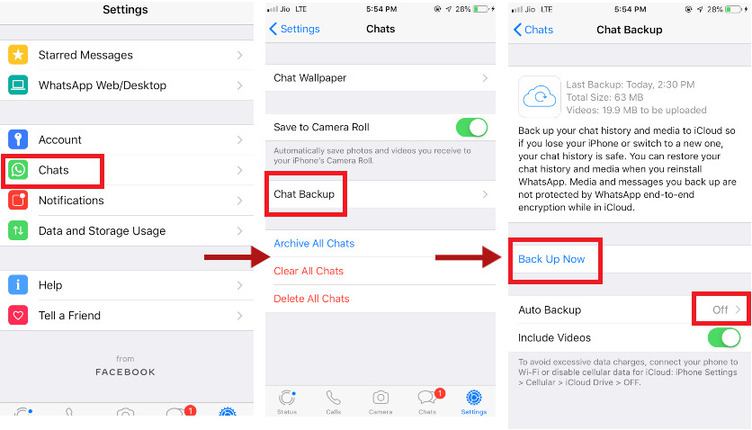 Key Notes
You must be signed in to your Apple Id to use access to the iCloud account and also your iCloud drive must be turned on.

Also, very obviously your iCloud must have enough space. So, you can Manage Space by Logging in to your Settings>iCloud>Manage Space

The mobile phone number used for backing up and thereafter restoring data must be the same. You cannot restore your chat history from a different WhatsApp Account.

Always remember to turn on your Back up after re-installation by going to WhatsApp > Settings > Chats > Chat Backup > Back Up Now
Well, this is all you have to do to keep your memories safe through WhatsApp backup. I hope this article was helpful and let me know in the comments if you'd like to know anything more. Keep logging back to DroidTechKnow for some techy-stuff.