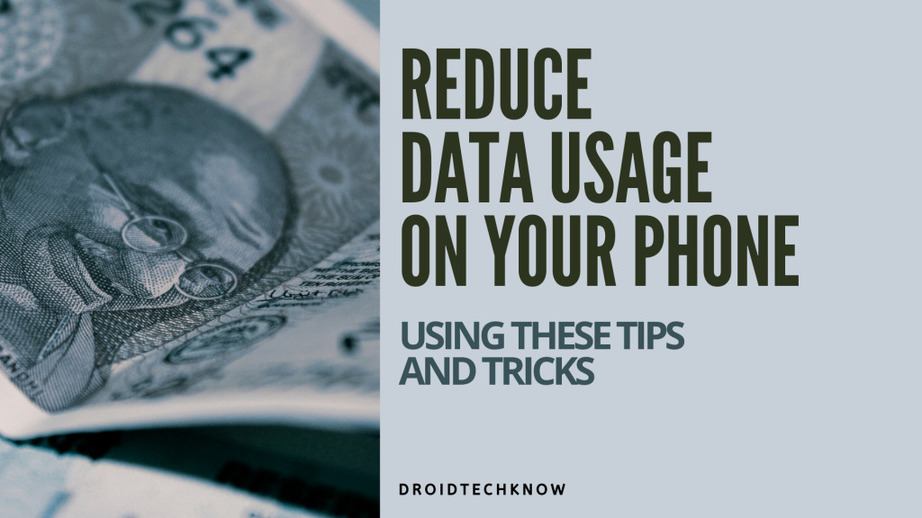 Stop your phone from using so much data and control your phone bills. Data rates that were once cheaper are on the hike again. Multiple applications on the phone are prompt to drain data. Use these below tricks to reduce your data usage.
If the connection is switched from Wi-Fi to data unknowingly, expenses are expected to rise. Multiple notifications of going over the data allowance are annoying. Also to mention, expensive to purchase additional data more frequently. Thankfully, there are some ways to reduce data usage to some extent. Just some clever settings here and there, and you are ready to cut back.
Stick to Wi-Fi but…
To begin with, try keeping the connection to Wi-Fi as much as possible. It's surprising to acknowledge that just by watching Instagram stories, you are racking upon data. Three of five times, people tend to forget to switch to Wi-Fi from data after they come home. This sounds obvious, but you can ensure the little wifi icon is highlighted when you switch from work-home Wi-Fi connection and vice-versa.
Analyze application data usage
This mundane task comes with interesting rewards. Most of the time you already know what apps are most used and eating all the data. Binge-watching shows on Netflix obviously take a toll on your data limit. But when you're unable to connect the dots between apps usage and data consumption, turn to analyze app usage. Identifying the culprit gets easier this way.
On the iPhone, check the Cellular section in Settings. You will see a list, ordered from most data used to least. The usage will be mentioned as per the "current period" below the name of the apps.
On Android phones, navigate toSettings app > Network & Internet > Mobile Network > App Data Usage. A plotted graph will represent how much data has been used. Adjust the billing period and set a notification limit for when you need a reminder of going over the limit.
Adjust app settings
You can cut back deciding where and how data is consumed within the application installed by you.
For Dropbox, Google Photos and iCloud photos:
Check the app's settings for upload settings. These apps tend to back-up content on-the-go. Uploading data counts on data usage. You can prefer backing-up content while connected to Wi-Fi, to avoid exhausting cellular data.

For Twitter, Instagram, and Facebook:
Here you need to check for automatic playback settings. By default, video playback or multimedia playback, in general, is turned on. You can manually turn this off. This gives you the choice to play the content displayed while scrolling on your will.
YouTube, Netflix, and other video players:
It is the easiest tip to follow, to set-back on playback quality. Consider watching videos in standard quality like 480p instead of high definition like 1080p. This way you can enjoy your content without running out on data in a few minutes. This is one of the most significant ways toreduce data usage.
Spotify, Podcasts and other audio apps:
Audio playback uses less data than video playback. Still, they can use-up chunks of data along the way. Apps like Spotify have an option to download playlists for offline playback. Leverage this feature while using Wi-Fi, and cut down on data use before you head out of home and switch to data.
App updates:
By default in-app settings, apps are set to be automatically updated. Keeping applications up-to-date is a good practice for safety and productivity reasons. Limiting too frequent updates is harmless. These are the steps to turn of automatic downloading:On the iPhone, navigate to Settings > Your Name > iTunes & App Stores. In Cellular Data, turn off automatic downloading.On the Android phone, go toGoogle Play Store. Open the side menu bar (Hamburger button≡). Then go to Settings > Auto-Update Apps. Select "Over Wi-Fi Only".
Explore data plans!
Finding different data plans work can save expenditure. You may want to reconsider various options. Longer duration data plans have a somewhat lesser per day fee, in comparison to short-term plans. You might end up getting more data on long-term plans sometimes, depending on the internet provider or network. Many occasional or festive offers might help you save big.
Ultimately, nobody wants to be stuck to a dial-up-speed connection from the '90s.