Google Doodles are the changes made to Google's logo in a unique and creative way in order to celebrate or pay tribute to special as well as historical occasions, events, and anniversaries of legendary personalities. The unique logo is embraced and shown on Google's homepage and as of now, they have made over 5,000 doodles. Apart from these creative logos dedicated to different events, Google also releases Google Doodle games occasionally. These are web-based interactive mini-games that are often launched to commemorate special occasions and have fun and quick gameplay.
For all the people who use the Google search engine on their phone or desktop, these games are one of the best ways to take a quick break from work and relax. There is a wide range of enjoyable Google Doodle games ranging from classic arcade Pac-Man to the open world of Champion Island. The best thing about these games is that they are web-based and you don't need to install them in order to play.
Related: Best Browser Games To Play Online in 2023
List of 10 Most Loved Google Doodle Games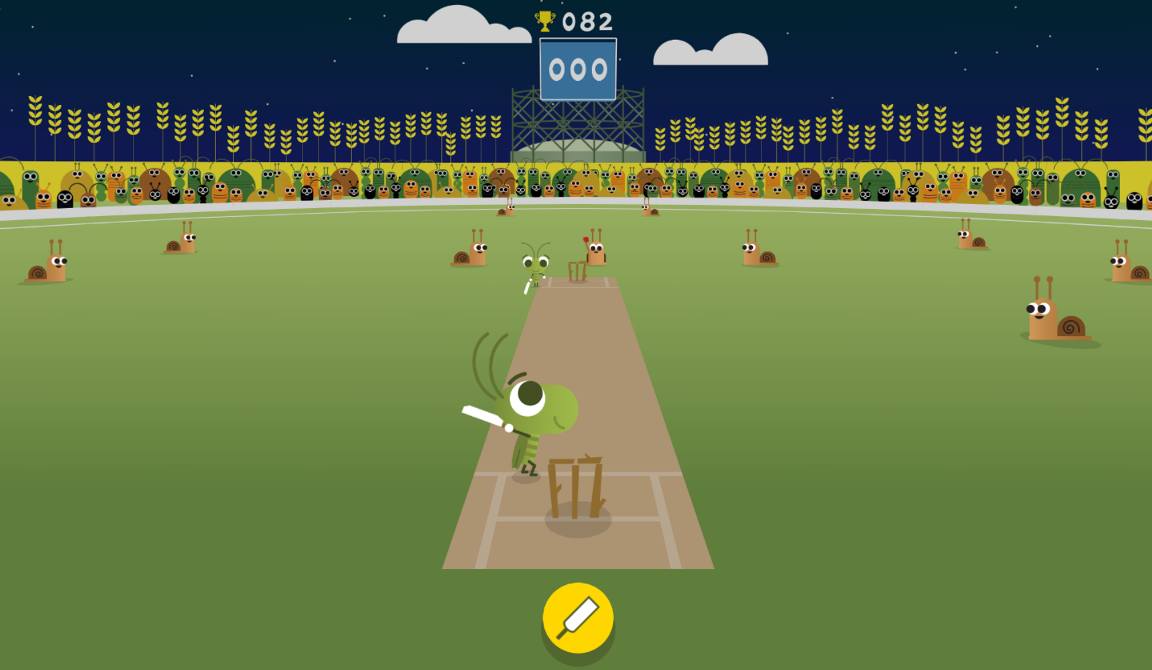 Launched in 2017 to pay tribute to the ICC Champions Trophy cricket tournament, Cricket is one of the best Google Doodle games that you can enjoy. It is a simple yet addictive 3D cricket game where you can bat and make some good runs. The game has funny characters where crickets are batters and snails do fielding and bowling. You can even hit big boundaries by swinging the bat at perfect time and make centuries, but beware of the spins and fast bowling of not-so-fast snails. The game has vibrant colours and animations with the audience cheering you on every great shot. So whether you're a Cricket enthusiast or not, you should definitely check out this game.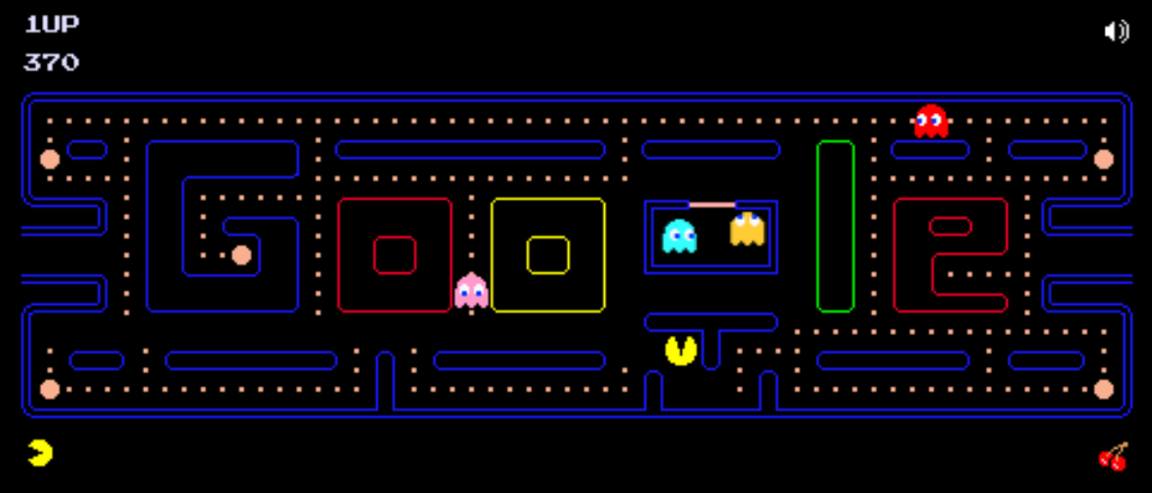 This is where the series of Google's interactive games started. Doodle Pac-Man was the first Google Doodle game and was launched in 2010 in celebration of its 30th anniversary. After more than one decade, it's still fun to play and share good old memories of 20th-century video games. It has a classic feel and sounds of original PacMan where you get three lives and have to move in a maze eating pellets without getting caught by four ghosts. The controls are simple where you can move PacMan using four arrow keys. This doodle game will surely give you nostalgia for the original legendary PacMan game without installing it.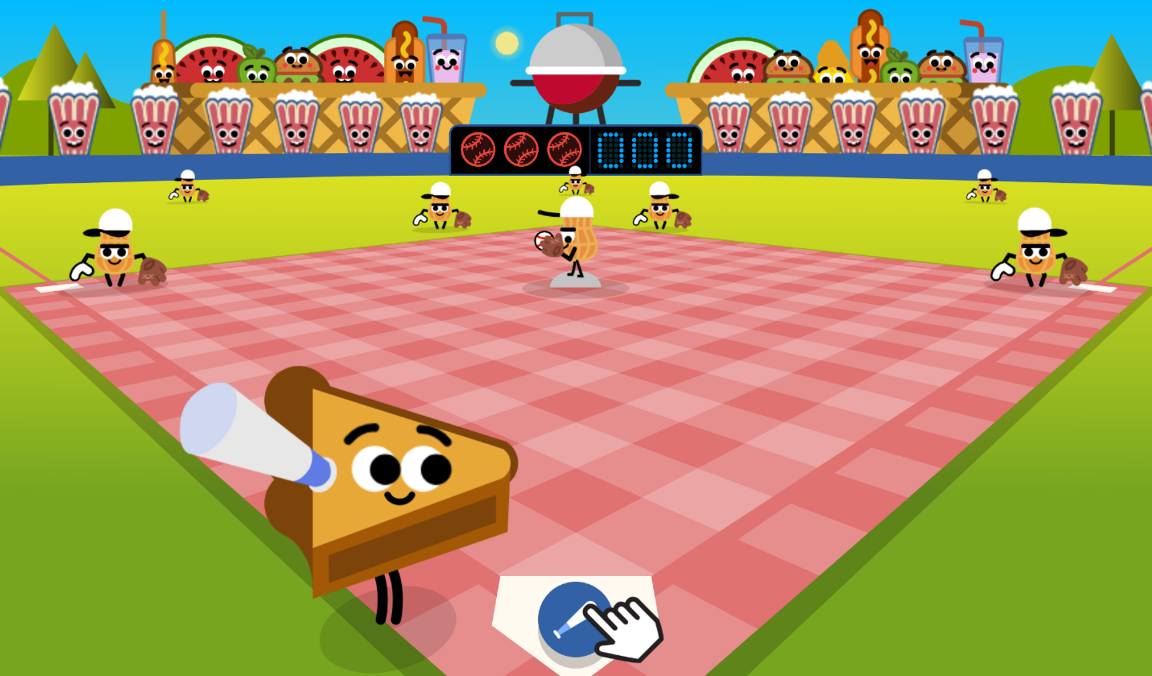 Swing your bat with just a single click of your mouse and make as many home runs as possible with your team full of diversified fruity characters. The Baseball doodle game is another great and engaging game that is filled with lots of Vivid and colourful audiences and players. Every run made excites the audience and you can expect different bowling variations from the pitcher. This doodle game was introduced by Google in 2011 to mark the commencement of Major League Baseball season. It is extremely fun to play and will definitely vanish your boredom.

The Basketball Google Doodle game was launched in 2012 for all the admirers of basketball. One can pass the time or simply relax by paying for it. The game features a basketball player who has to throw as many balls as possible into the hoop in 24 seconds. The court is creatively designed with alphabets of Google sitting as the audience. The control of the game is too easy, but the main thing that matters is how much pressure you throw the ball. So get your hands on this mini doodle game and create your record of most number of hoops.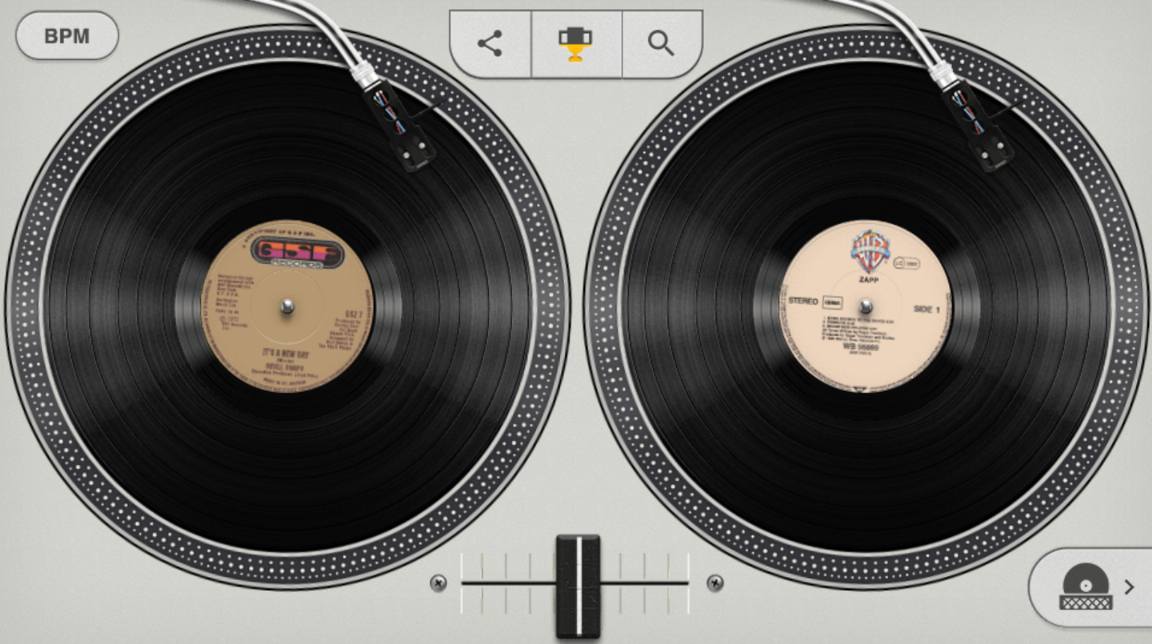 On the 44th anniversary of the birth of the hip-hop genre of music, the Google Doodle game, Birth of Hip Hop was released with the motive to let players know about the history and culture of hip-hop along with the fun of mixing the songs and beats. The game includes 4 main elements of hip-hop, i.e. DJing, MCing, Breaking and Graffiti. It shows different locations of New York City and small clips related to hip-hop after which you get a DJ controller with crossfader, scratchable tracks, and a BPM controller that can be used to mix songs. Not only this, you can select from a variety of classical hip-hop tracks and enjoy mixing them.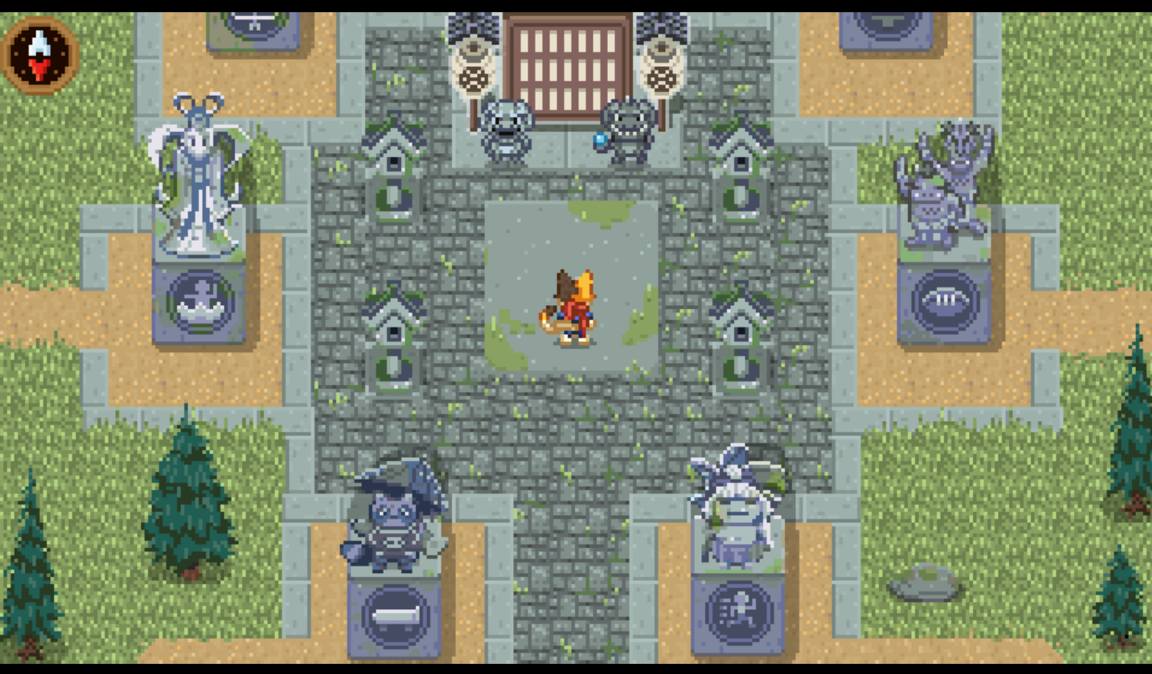 Champion Island game was released in 2021 to commemorate the 2020 Tokyo Olympics. This open-world game allows you to explore the Champion Island, interact with people and objects, and complete several mini-games. You play the role of a cat whose name is Lucky and compete with other players in Olympic-related small games like table tennis, archery, skateboarding, etc. The game is competitive but fun to play with easy control. The Champion Island has a classic arcade game feel and offers different environments ranging from cities to forests. So if you're a fan of the Olympics or like to play mini-challenges then you will surely love this Google Doodle game.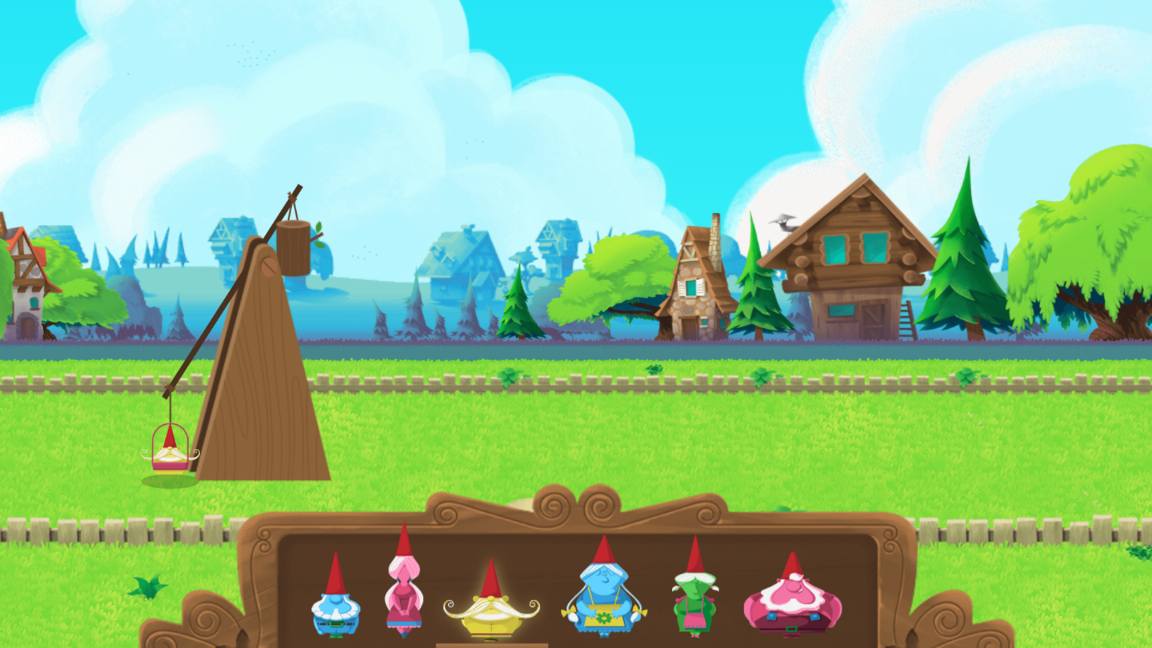 Gnomes are the ornaments or small statues of an old man with conical-shaped hat and is used in gardens worldwide. Garden gnomes were first made in 19th century Germany and to celebrate this, Google released the Garden Gnomes game in 2018. The game features a colourful world and different shapes of gnomes. You have to use the catapult to throw the garden gnomes as far as possible using the space key. Pressing it once makes the catapult swing and twice launches the gnome. After launching your favourite gnome perfectly, the birds and wooden logs make sure that the gnome travels further. The sound and whimsical atmosphere of the game make it pleasing.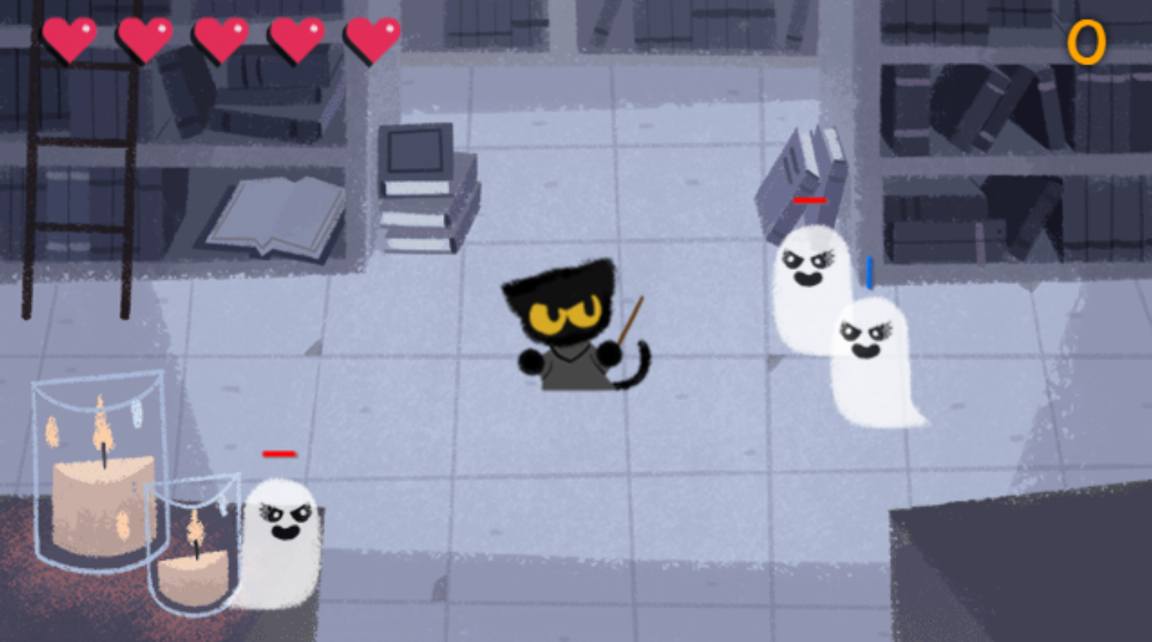 Doodle Halloween 2016 was launched to celebrate the Halloween festival. In this game, you play the role of a cute black cat, stuck in a house full of ghosts. To tackle those ghosts, you have to draw lines and shapes. The game has a total of five levels set in different rooms and as you move to the next level the difficulty level increases with strong ghosts. You get a total of five lives but can increase them by drawing heart at certain points. The game has a crayon art design and is filled with thrilling background music. So start drawing and get past those ghosts to save your Magic Cat Academy and take back that spell book from the boss ghost.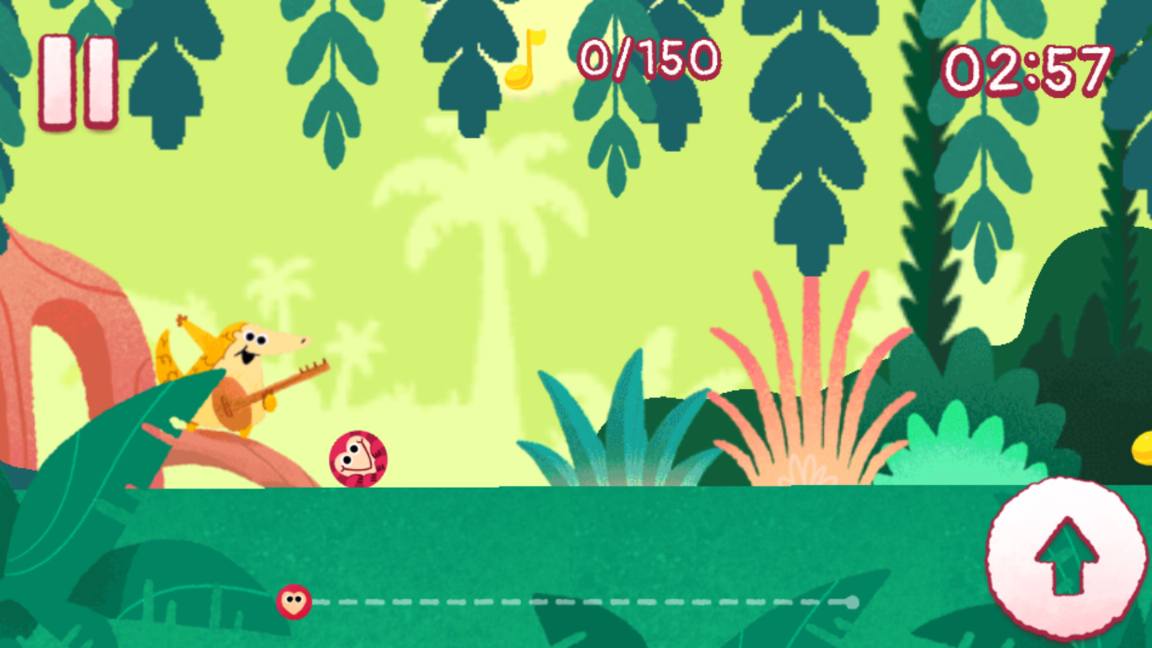 Valentine's Day is one of the most auspicious occasions for lovers when they cherish their relationship bond and show affection. So to mark this special occasion, the Valentine's Day Google Doodle game was released in February 2012. The hame features a crocodile who wants to surprise her beloved with cocoa beans with which she will make a chocolate cake, but for that, he has to collect them tackling different obstacles. The controls are simple where you can move forward and backward using arrow keys and jump using space. Valentine's Day is a fun game with 4 levels containing lots of adventures and vibrancy, so definitely check it out.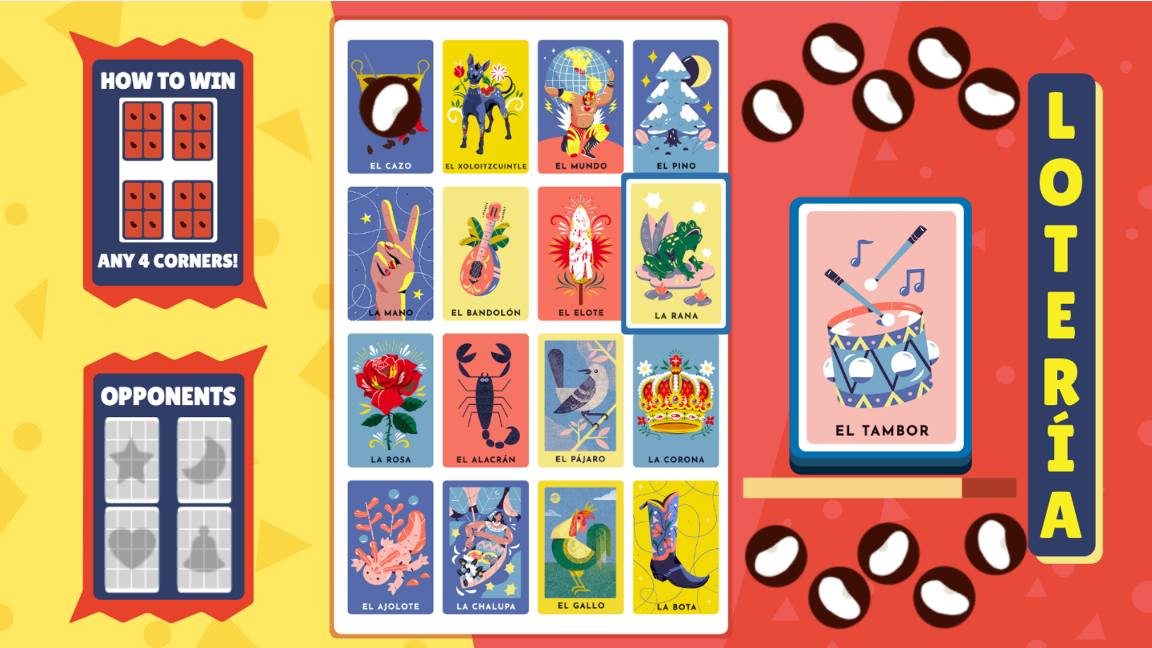 Loteria is a multiplayer Google Doodle game that is based on the traditional Loteria game of Mexico and gives you the same Mexican feel with the sounds, and vibrant Mexican arts. You can play it with your friend or with random players. The game is a bit similar to that of Bingo and your chances of winning are based on your luck as well as your quick response. They announce the card name in Mexican language with a picture and you have to place the beans on that same card and make a pattern which you can see in the "HOW TO WIN" section. The first one who matches the cards perfectly and clicks on the LOTERIA button wins the game. So it's a great doodle game with a pure Mexican touch and you will definitely love the way they announce the cards.