6 ways to free up space on Android device
Dec 17, 2017
5152
Komal Rangoonwala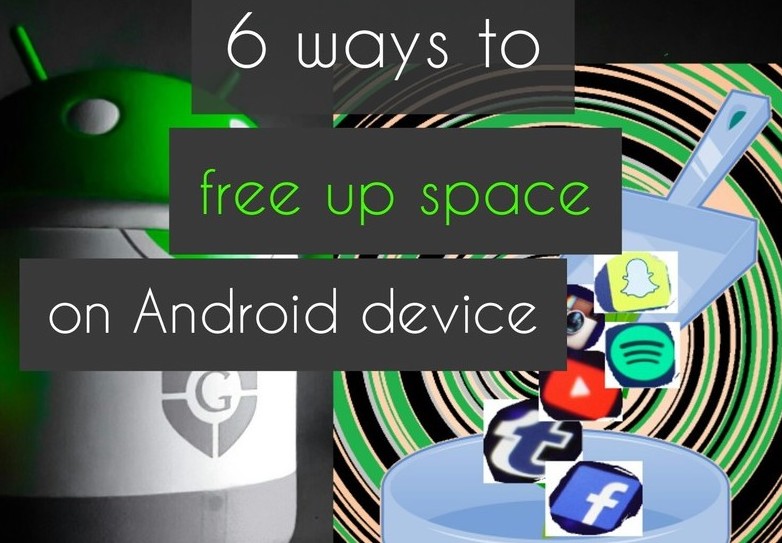 Today we are back with 6 ways to free up space on Android device. Insufficient memory is one of the most common problems we face every day. In order to free up space, we need to rectify the cause of this problem. We have a habit of hoarding photos and we keep apps we don't use. Such bad habits lead to us getting annoyed by "Insufficient storage available" alerts when we try to download a new app or some data. If you are facing such problems and want to get rid of those, keep reading.
Here are 6 ways to free up space on Android device
1. Use cleaning apps
2. Move data
You can move your data using one or all of the options given below:
SD card

If you have too many files, data, and apps then you should probably get an SD card. Move those apps and data into SD card so that even if the app updates and grows in size you won't have to worry about your phone getting slow or hanging up on you!

Computer

As a student, I know I used have PDFs and files from 2-3 semesters back from my current semester which took up lots of space on my device. Why? Just because I had doubts that I might need them again someday. So if you are like me, to solace such doubts you can just move them to your laptop or computer rather than deleting them. If you need them back you can just move back to your device. In this way, you can free up space and also have your data intact.

Cloud

Like I already said, delete those unnecessary photos and data, but there are some data that you cannot delete and must have. So if you want to free up space but still have your data files, then just move those data to cloud storage. Google Drive itself provides 15GB of free cloud storage. Check out this link to see which other sources provide free cloud storage.
3. Clear cache
4. Remove thumbnail images
5. Remove redundant/duplicate files
6. Do a factory reset
Happy cleaning! 🙂