Today we are back with 8 ways to free up space on an Android device. Running out of storage space is one of the most common problems we face now and then. It can slow down your device or stop you from downloading new apps. To free up space, we need to rectify the cause of this problem. Most of us have this habit of hoarding photos and keeping apps we don't use. And because of such habits, we end up getting the"Insufficient storage available" alerts when we try to download a new app or some data. If you are facing such problems and want to get rid of those, keep reading.
Freeing up space on your device can boost the performance, maintain efficiency, and makes your device work with finesse. All these steps can take up some of your time and requires precise scanning of your device. But these are some simple methods that you should know about. It is also a good practice to clean up your device from time to time to avoid bigger difficulties. Routine back up and deletion of files can also help along with the removal of useless apps.
Here are 8 ways to free up space on the Android device
1. Clean up apps

The easiest and straightforward way to free up space is by using a Clean up app. Some Android devices come with these pre-installed Clean up app. But if you don't have them, you can download one from any app store. Some of the popular Clean up apps areSD Maid, Norton Clean, CCleaner, and AVG Cleaner. These apps clear the cache files,junk files, and picture thumbnails that take up unnecessary storage in your device.
Related Article: Top 10 Best Cleaning Apps For Android
2. Clear cache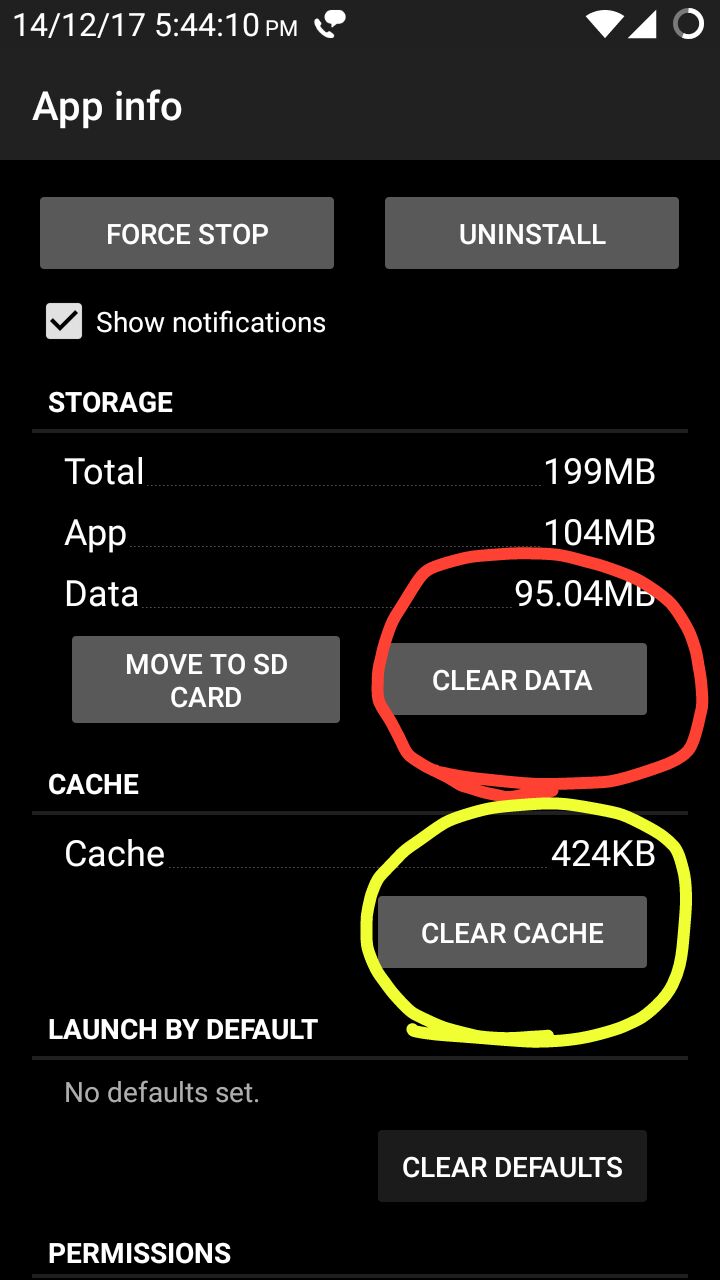 If you are not interested in downloading another app for the cleanup, you can easily clear the cache to free up memory. Simply go to the app settings to clear up the cache from apps. Or go to the storage setting and clear cache for all apps at once. And if you are uninstalling an app make sure to clear cache and clear the data. Just uninstalling the app without clearing cache and data could leave some hidden data in your device.
3. Move data
You can save a lot of storage by moving data wisely. Here are two ways to do that:
SD card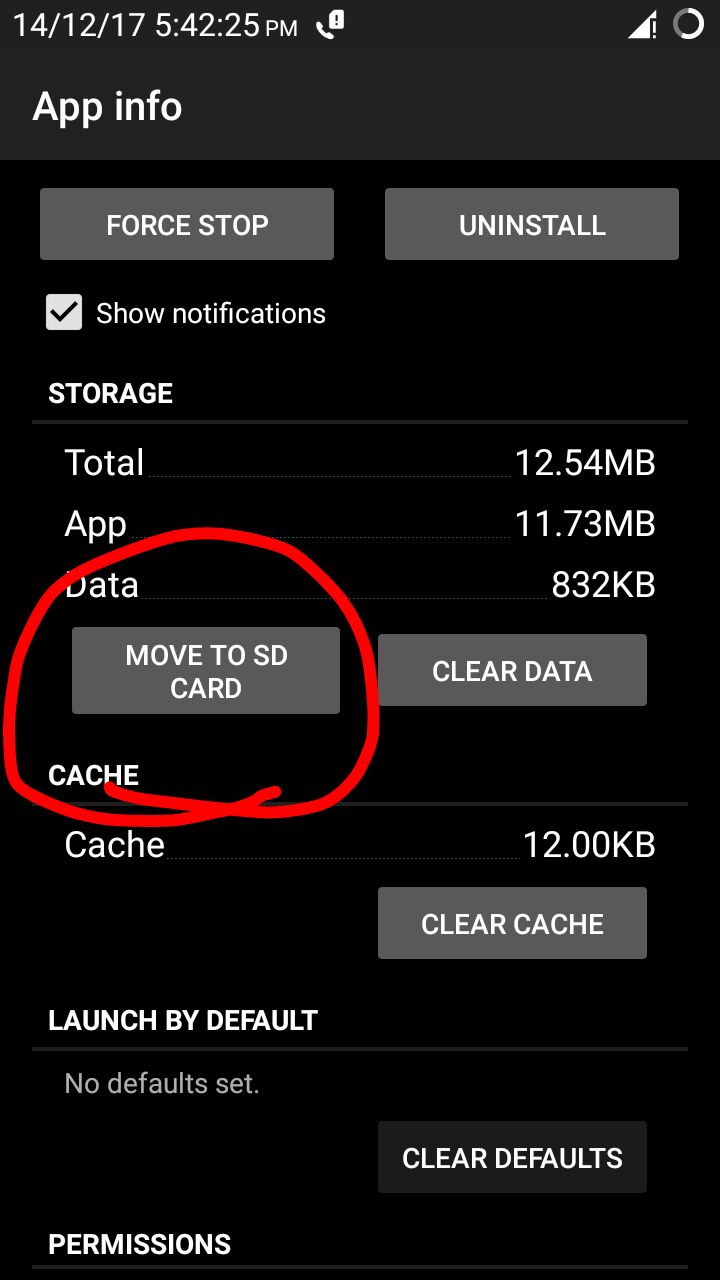 If you have too many files and apps, you should probably get an SD card. Also, move these apps and data into SD cards, so, even if the app updates and grows in size, you won't have to worry about your phone slowing down.
Cloud
If you want to free up space but save your data files too, you can move data to cloud storage. Google Drive provides 15GB of free cloud storage which you can use to create back up. This will also ensure easy access to those files. Or if you specifically want to clear up the memory from the gallery, use the Google Photos app. It is a great photos and video management app, that has some backup features. You can set auto backup or simply back up folders and delete them from your phone later.
Download: Google Photos
4. Remove redundant/duplicate files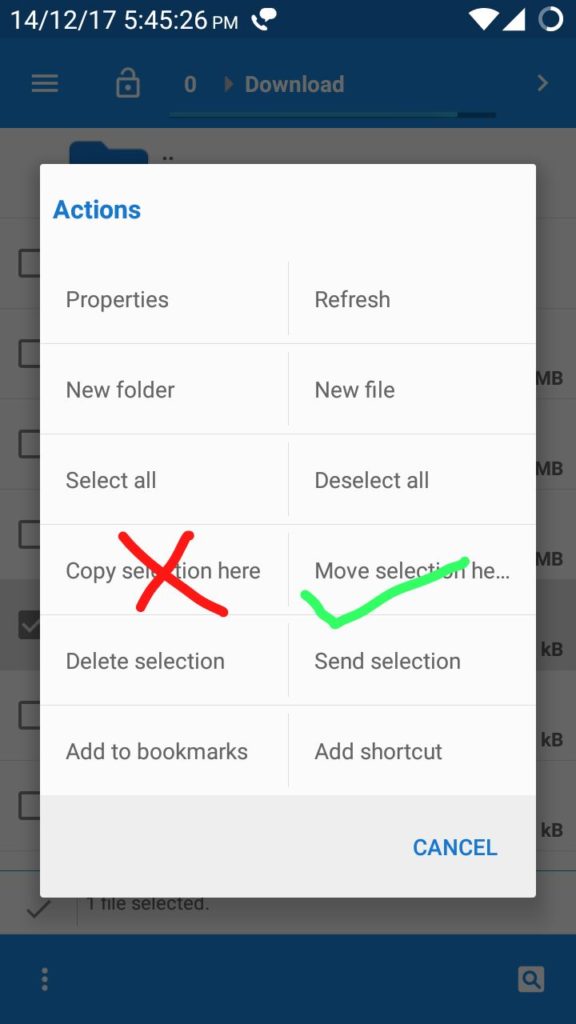 Another thing that most clean up apps do is delete duplicate files and you can do this yourself too. You can either go through different files to find and eliminate them. Or you can simply avoid creating them in the first place. Sometimes we copy files from one directory to another in the same device. This just creates redundancy. If possible then just move the files and not copy. And delete those duplicate and redundant files to free up space.
5. Remove thumbnail images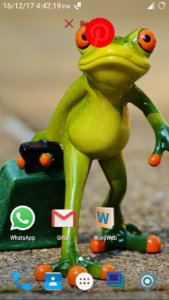 Having widgets and apps on the home screen can be quite convenient if you use them very often. But you have to compromise on convenience if you want to free up space on your device.
The widgets and apps on the home screen can take up some amount of space. So it's good to just keep them in the drawer and have a clean home screen.
6. Clear Site Storage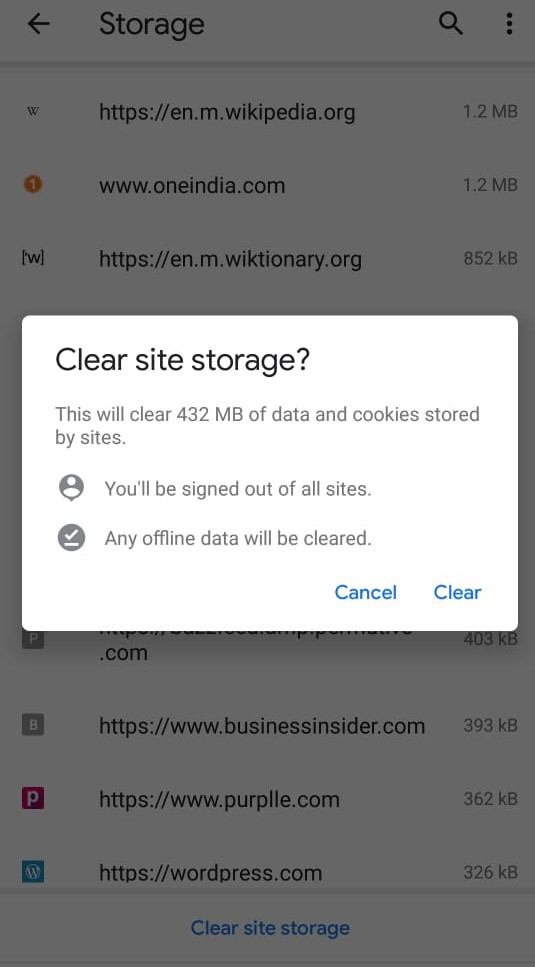 One of the things most users overlook is the browser. A browser can hold a good amount of storage without your knowledge. When you visit a site, the browser holds on to some data to make your next visit faster and easier. But it is best to clear off that data every now and then to free up space. If you are using the Chrome browser, go to the setting in the top left corner. From there find the Site settings>Storage. Click on the Clear Site Storage to delete data and cookies stored.
7. Delete least used apps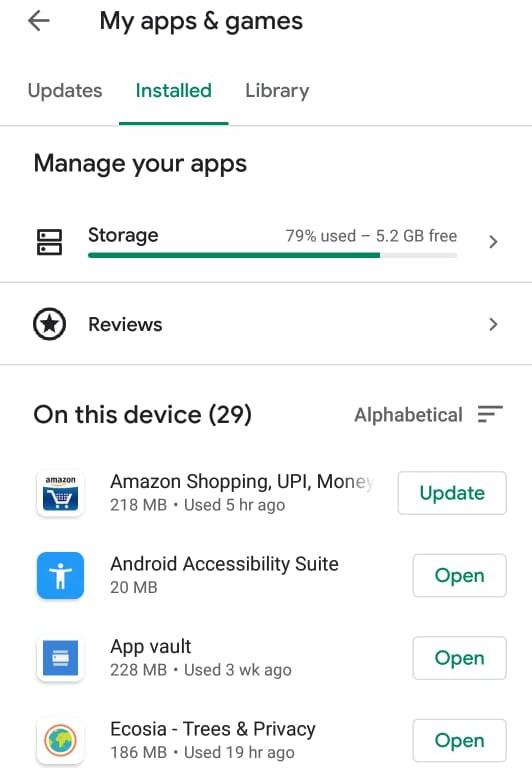 This is an easy and obvious way to free up space. But you may get confused about which app should be deleted. Here Google Playstore can help you out. Playstore lets you manage all the apps on your device by showing details like space occupied, last used, and more. You can find the ones you haven't used and, delete them to free up memory. To view, these details go to Playstore>Myapps>Storage. In the storage, you can delete the app and reviewing the details.
8. Do a factory reset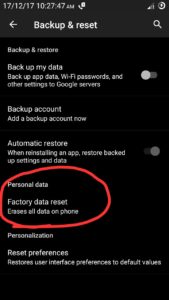 When nothing seems to work, you can try doing a factory reset. Your device will be as good as new. It will remove all your data from your device and it will turn your device back to how you bought it. Doing factory reset can solve a lot of your other problems as well but it can create more problems on some devices. Make sure you do your research before you do so. Also, it is advisable to back up all the important files first. You can lose a lot of information that is on your phone.
Happy Cleaning!