How to use two WhatsApp in one Phone without Rooting
Dec 16, 2017
5607
Simran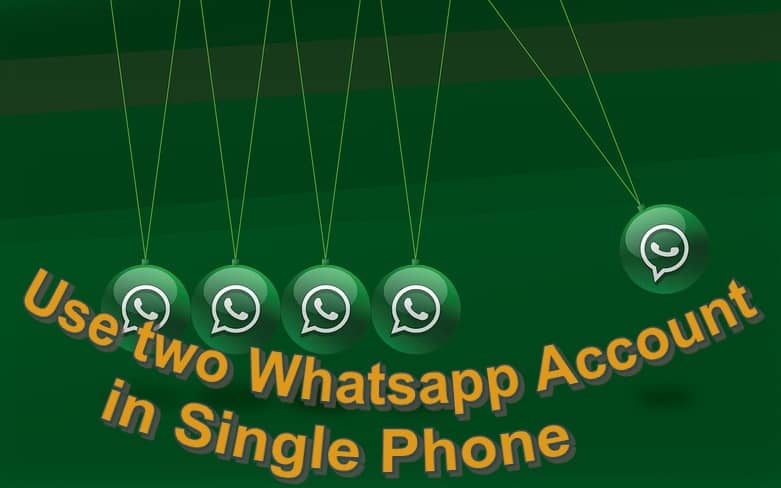 Today, WhatsApp is the most widely used instant messaging app that connects you with relatives, friends, and family.The most disturbing part everyone come across is using two WhatsApp accounts on one mobile phone.
With increasing advancements in smartphone technology, almost every smartphone has the facility of inserting Dual-SIM or two SIMs in one phone.
Furthermore, having Dual-SIM smartphone eventually creates the need of having two WhatsApp accounts. For example, we can use first account either for family or personal use, while another account can be used for official use. Thus, the need of using two WhatsApp accounts on one mobile phone varies from user to user.
As a matter of fact, when it comes to using two WhatsApp accounts, a major question arises in our mind.
How can we run two WhatsApp accounts on a Dual-SIM smartphone?
As a result, we are introducing multiple ways to solve this problem. Generally, the most widely used methods are-
Using GB Whatsapp

Using Parallel Space
There are multiple android apps available on Google play store for using more than one WhatsApp account. The major benefit of using third-party applications for running dual WhatsApp is that you don't need to root your device. Some of these apps are GBWhatsapp, Parallel Space, OGWhatsapp, Disa app and more.
First of all, let us check the minimum requirements for this method-
RAM- 512MB

Storage-200MB

Android device must support Dual SIM capability.

Two or more mobile numbers or two SIMs on the same phone.

Internet Connectivity.
1. Using GBWhatsapp for Android(No Rooting)
GBWhatsapp is a third-party application by Omar for installing two WhatsApp accounts on one device.It is a new modded version of Whatsapp which includes all features of WhatsApp also but some other features like hiding your last seen or blue ticks, online status, themes.
It takes only a few steps to install and it works on rooted and non-rooted devices also. The latest version of GBWhatsapp is 6.30.
Steps to install GBWhatsapp-
1. Download the latest APK version of "GBWhatsApp" from this download link. After downloading, open the app and start installing it.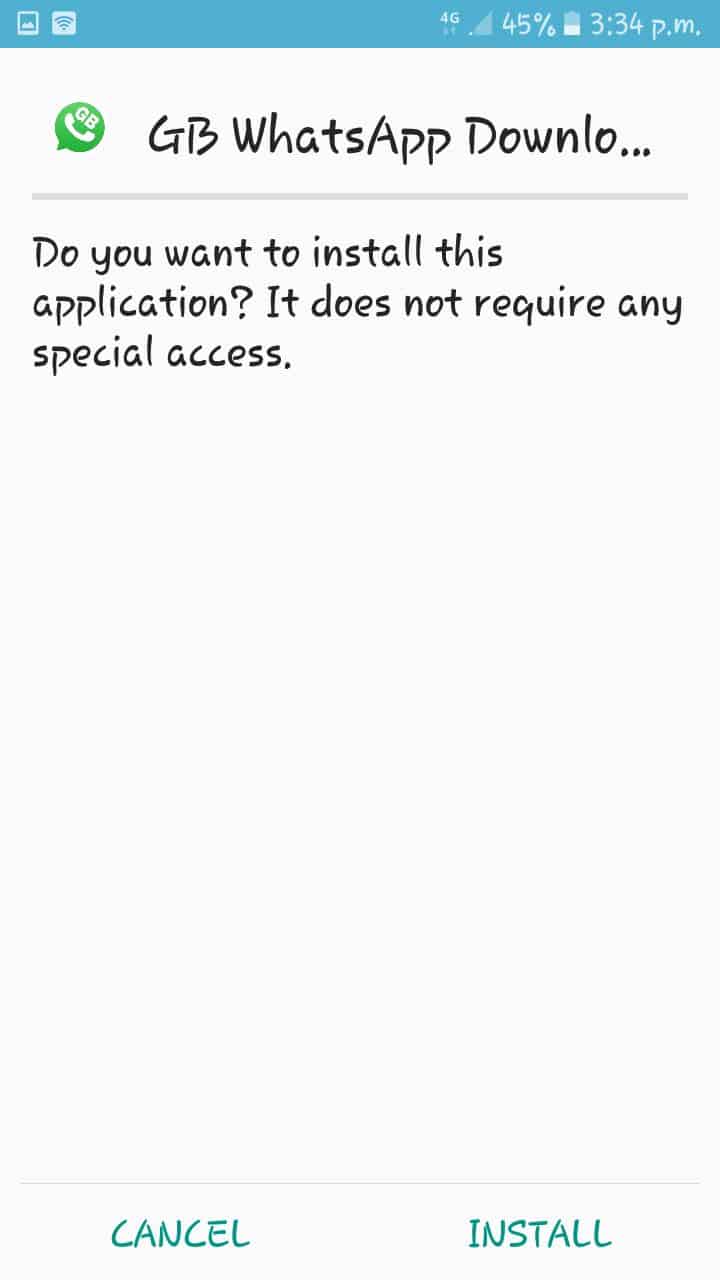 3. Moreover, make sure that you have enabled "installation from unknown sources" in "Security Settings". Allow one-time installation of this application only.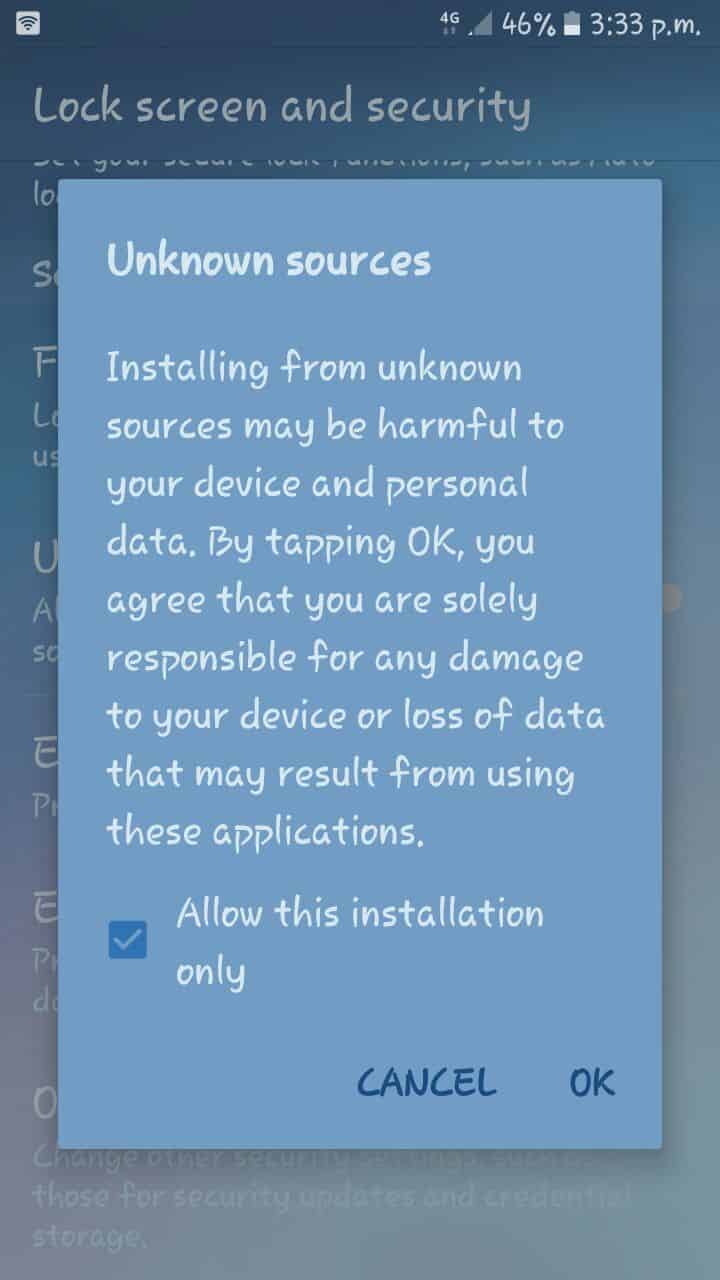 4. Now Open the installed GBWhatsapp.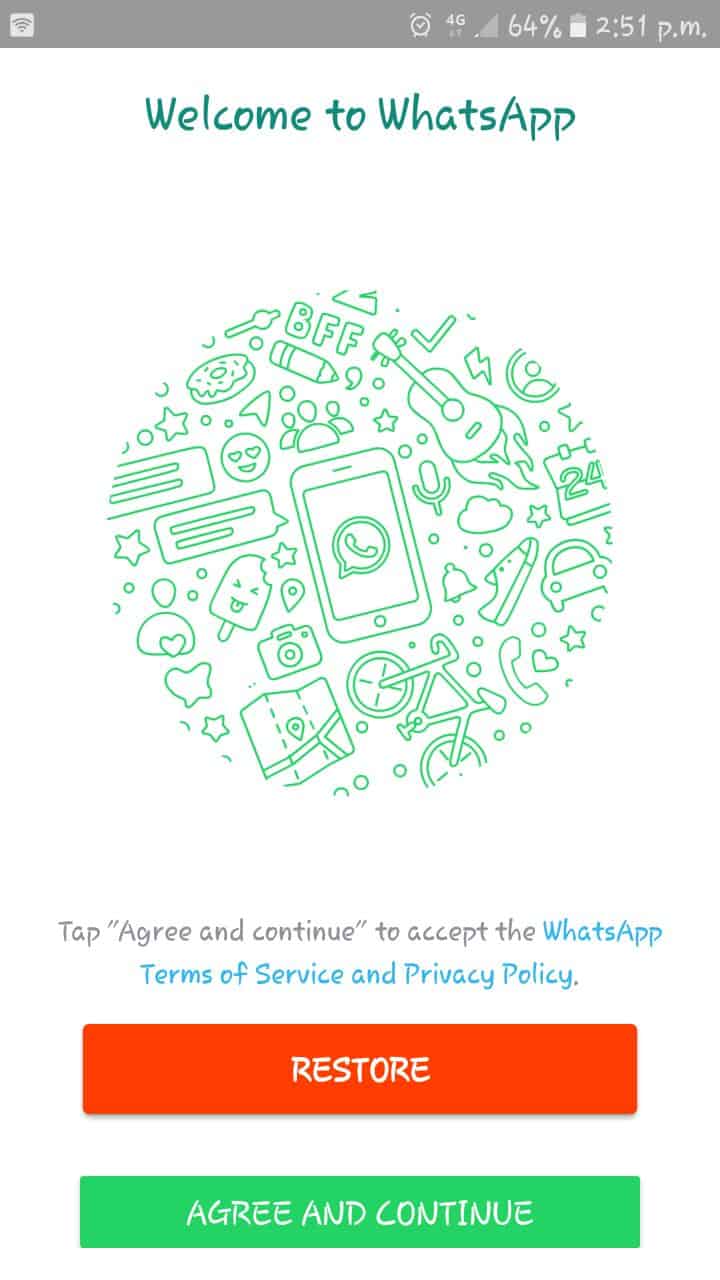 5. Enter your Mobile Number which you want to use as secondary WhatsApp account (Primary Whatsapp is original WhatsApp).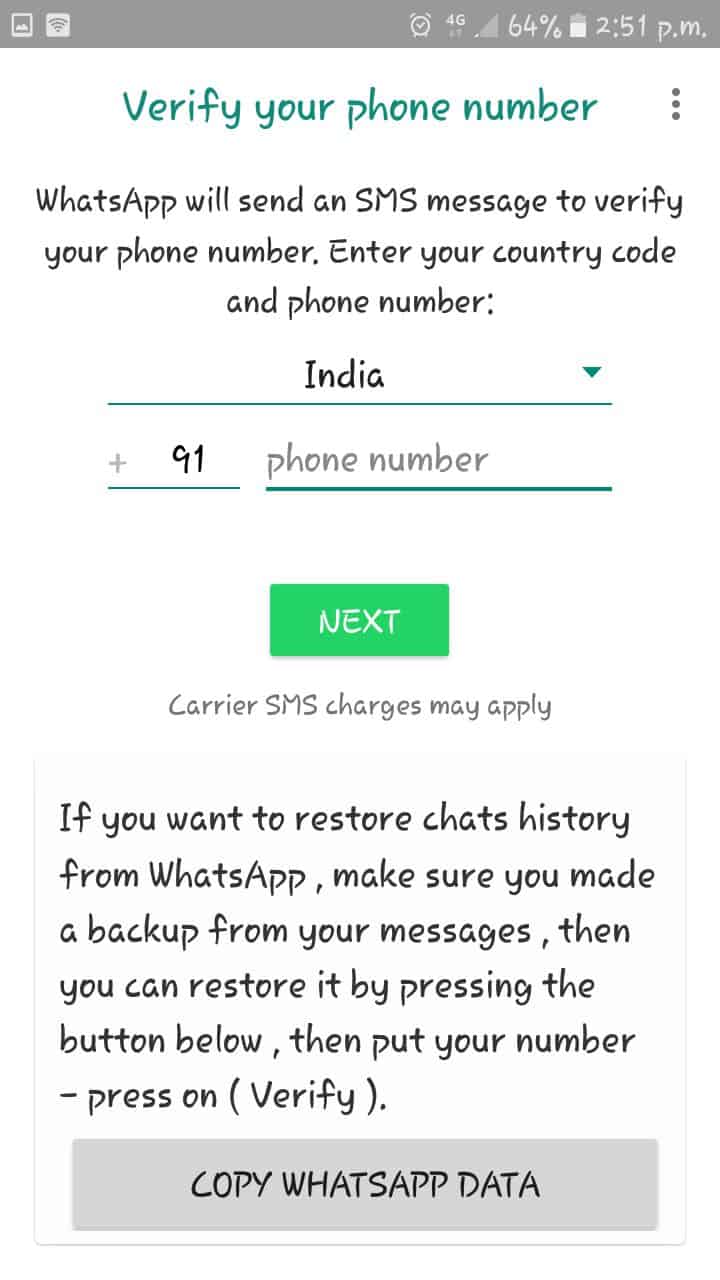 6. Verify your Mobile Number either using One Time Password (OTP) or Tele verification method. 7.Complete remaining process.
7. You have successfully launched second WhatsApp account on your mobile phone.
2. Using Parallel Space(No Rooting)
Parallel space is also a third-party application which is used to access multiple WhatsApp accounts on the same phone.
It specifically creates, clones and runs multiple app accounts by creating two different environments in the same android phone for two different WhatsApp accounts.
The major benefit of using Parallel Space is that not only WhatsApp, you can clone some other apps also, for example, Facebook, Instagram etc.
Steps to use Parallel Space-
1. Go to Andriod Google Play Store and search for "Parallel Space".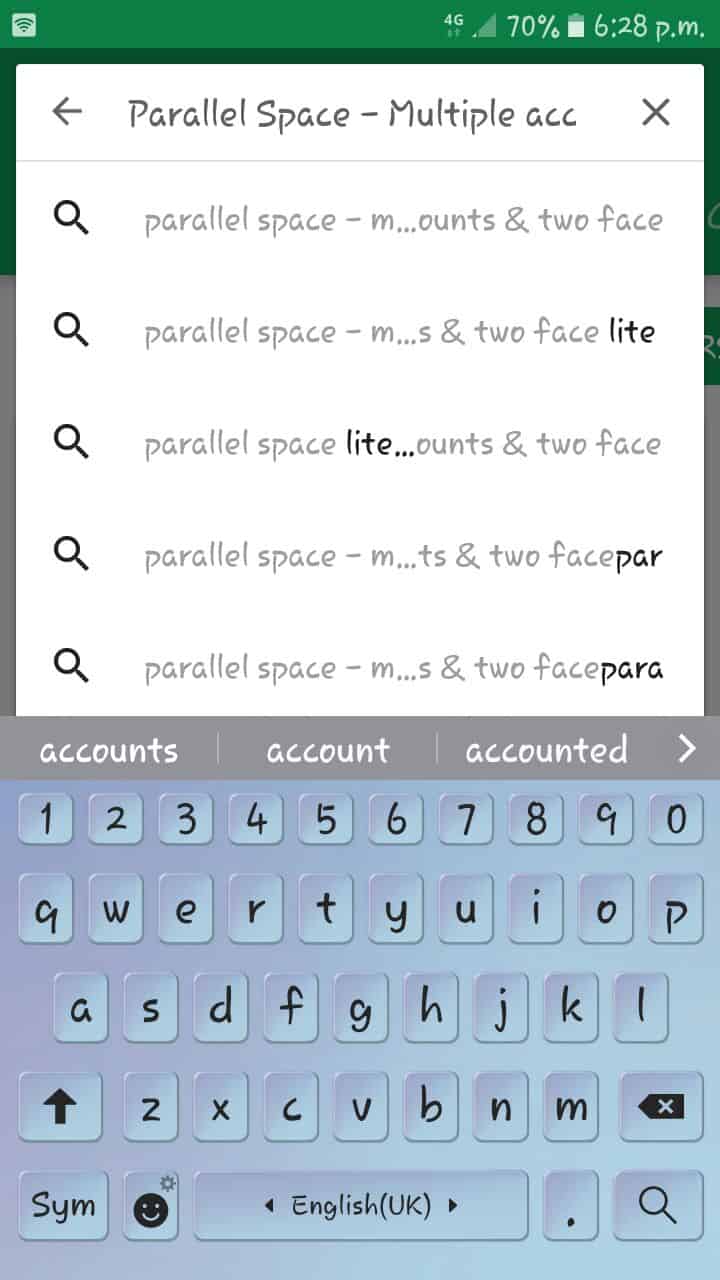 2. Click on the first link and after verifying click on "install".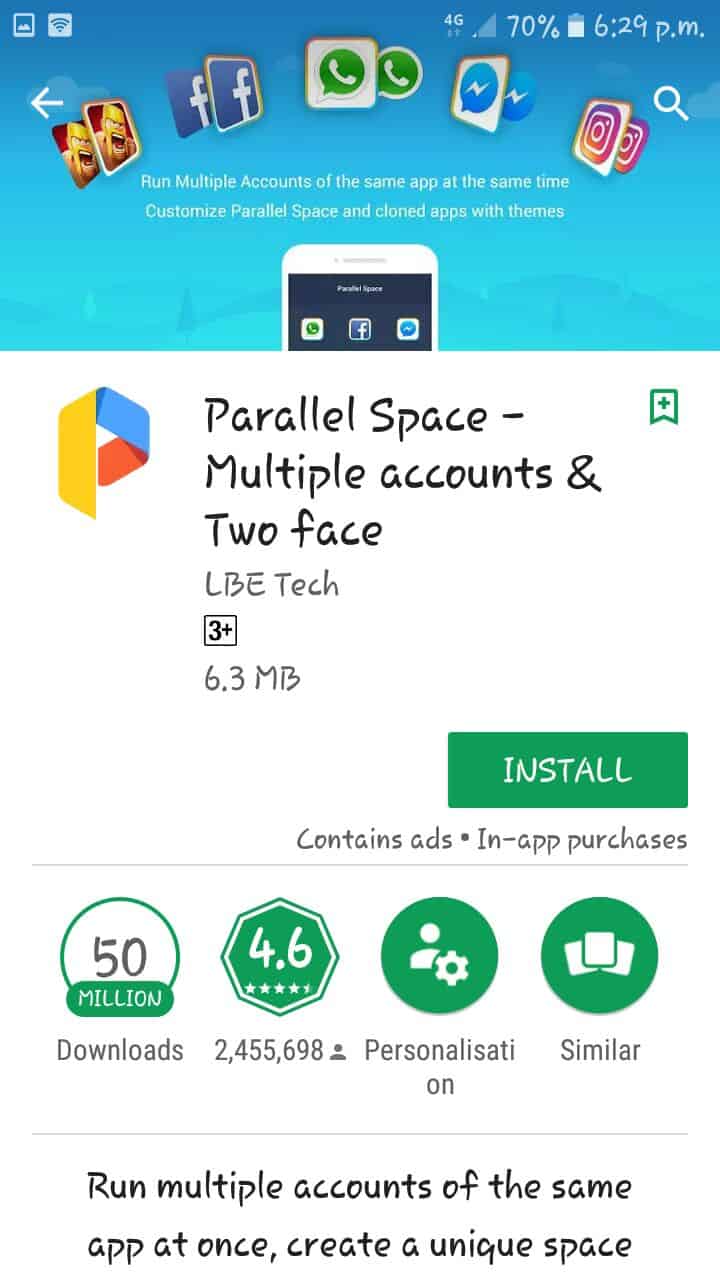 3. Read the terms and conditions and click on "Accept" after reading.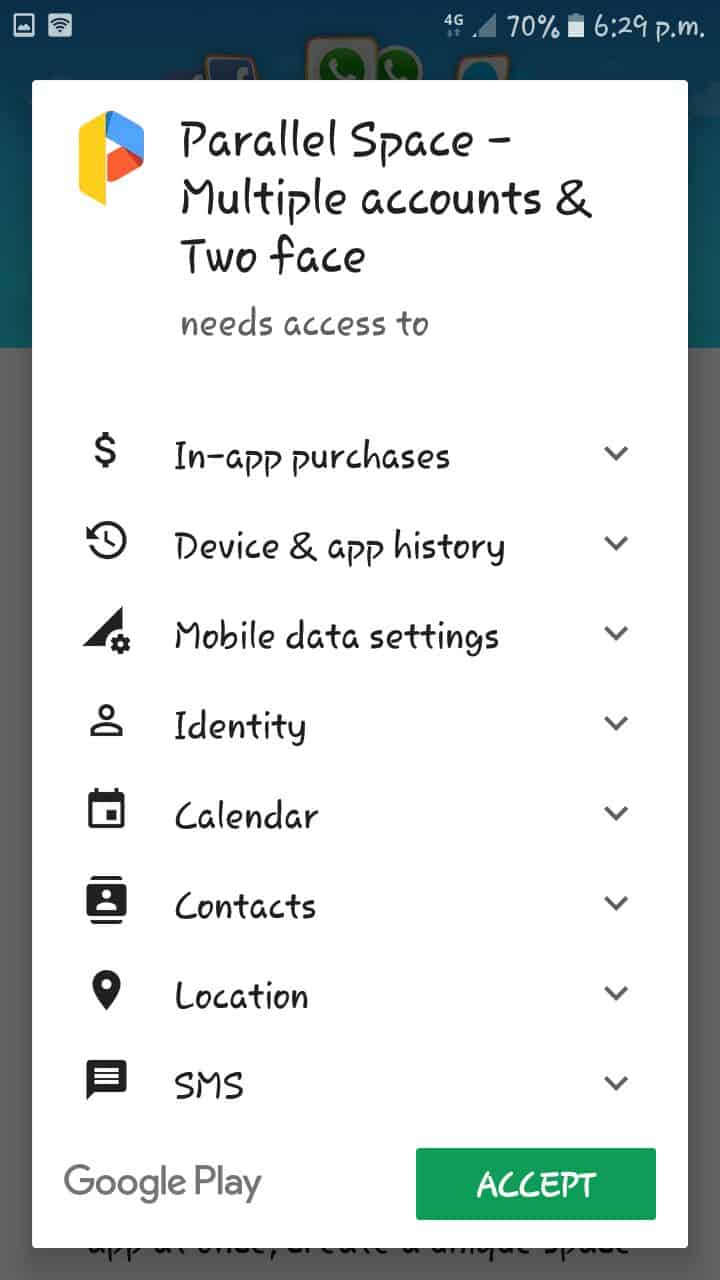 4. After installation, open the app.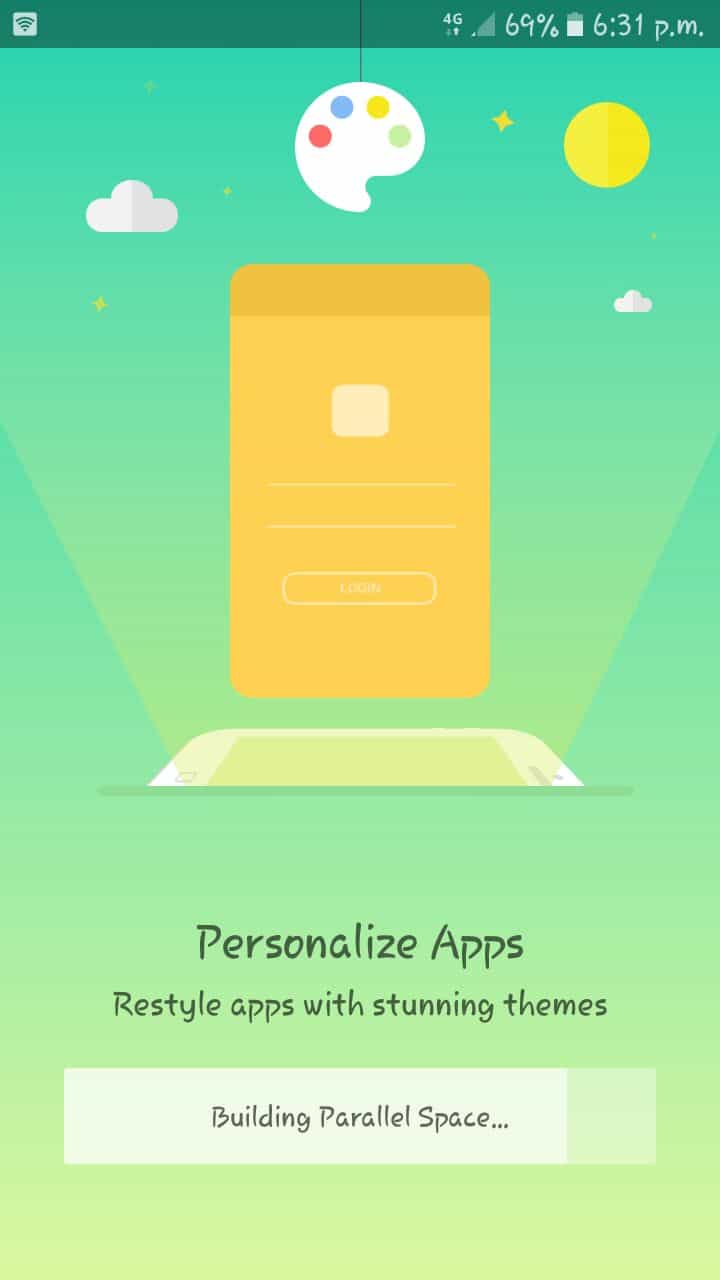 5. Tap on "START" and it will show all the apps installed on your phone that can be cloned.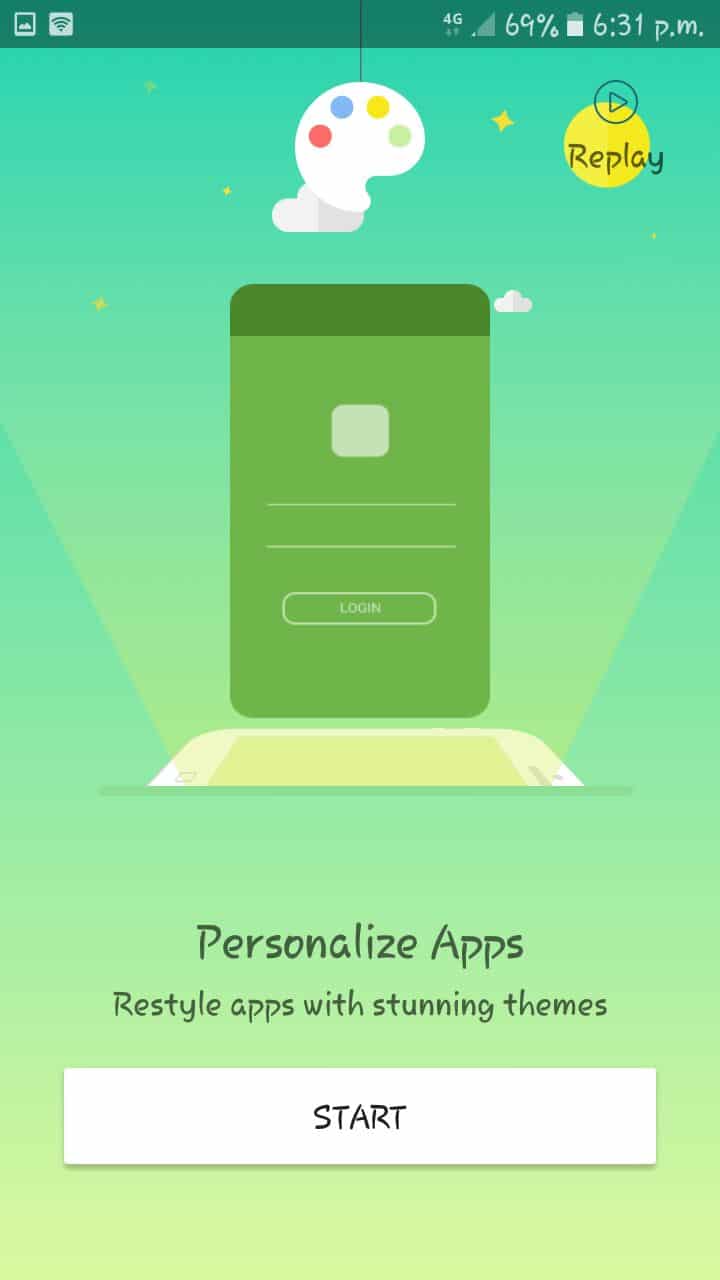 6. As we want to clone Whatsapp, tap on "Whatsapp" and click on "Add to Parallel Space".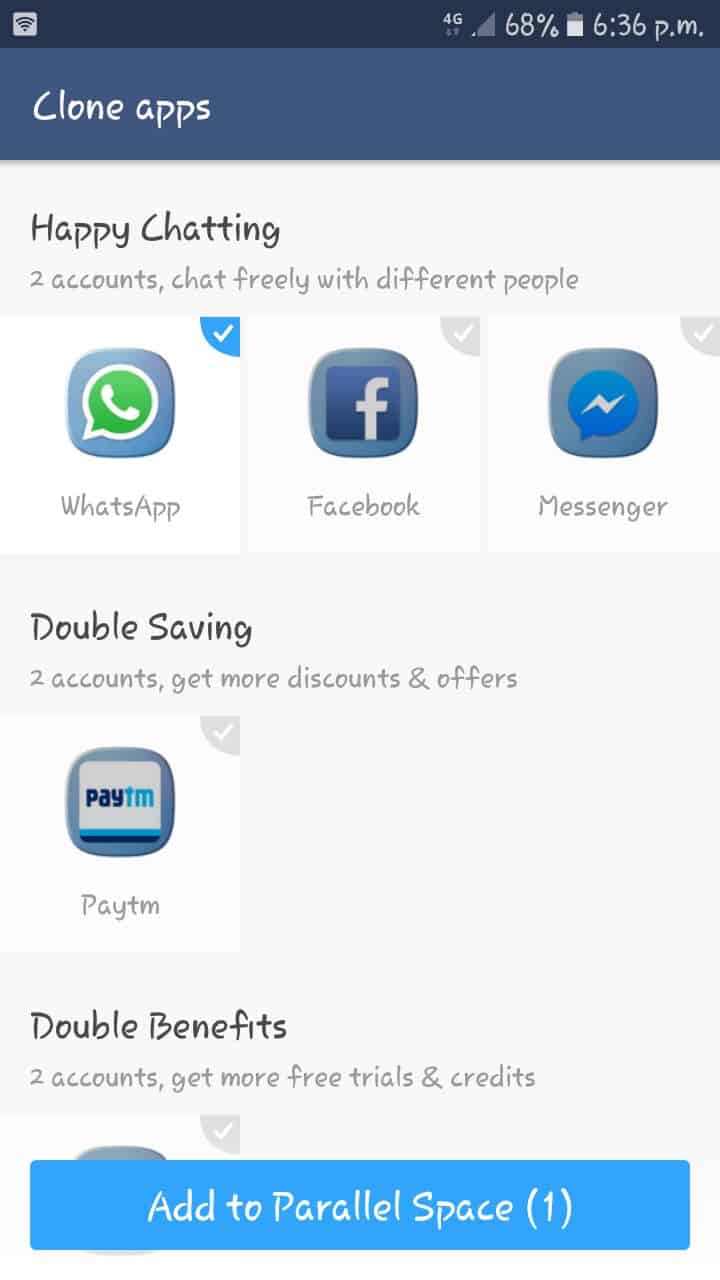 7. In the newly opened window, again tap on "WhatsApp" to sign in to your secondary account.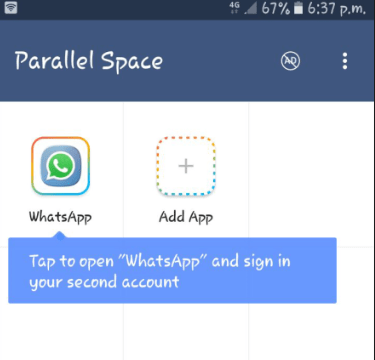 8. Click on "Agree and Continue" and then enter your Mobile number that you want to use as secondary WhatsApp account.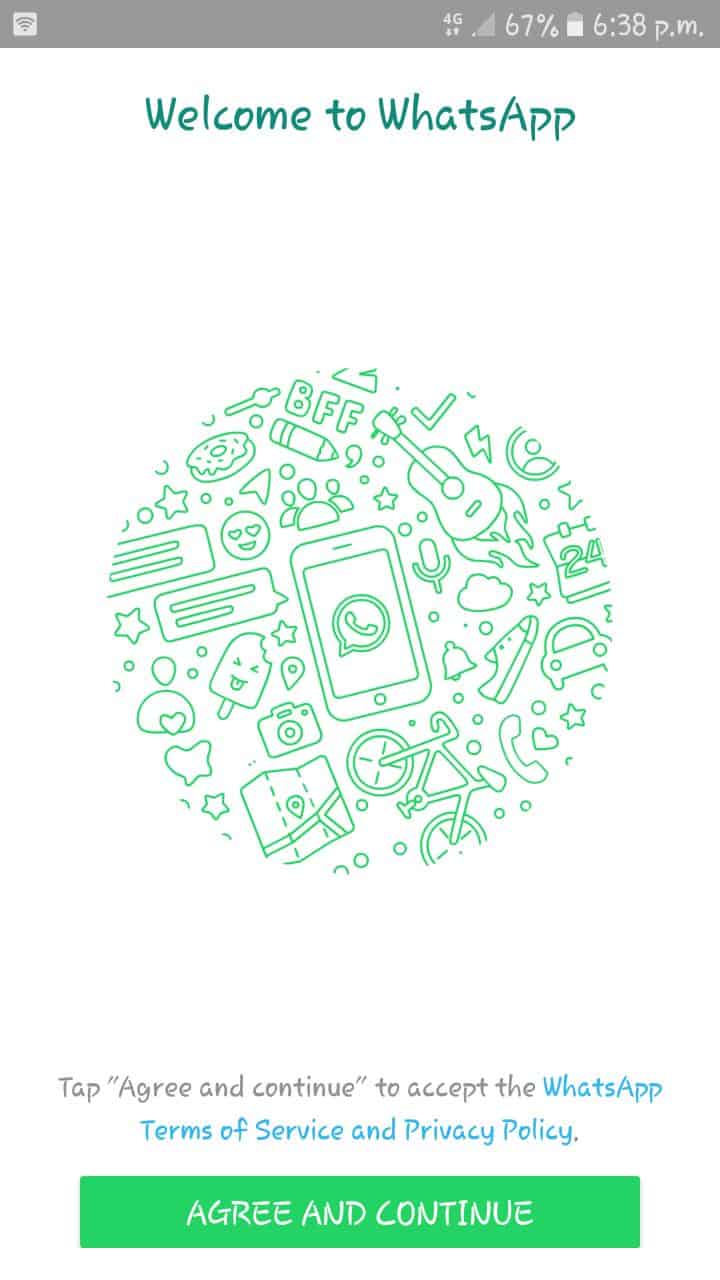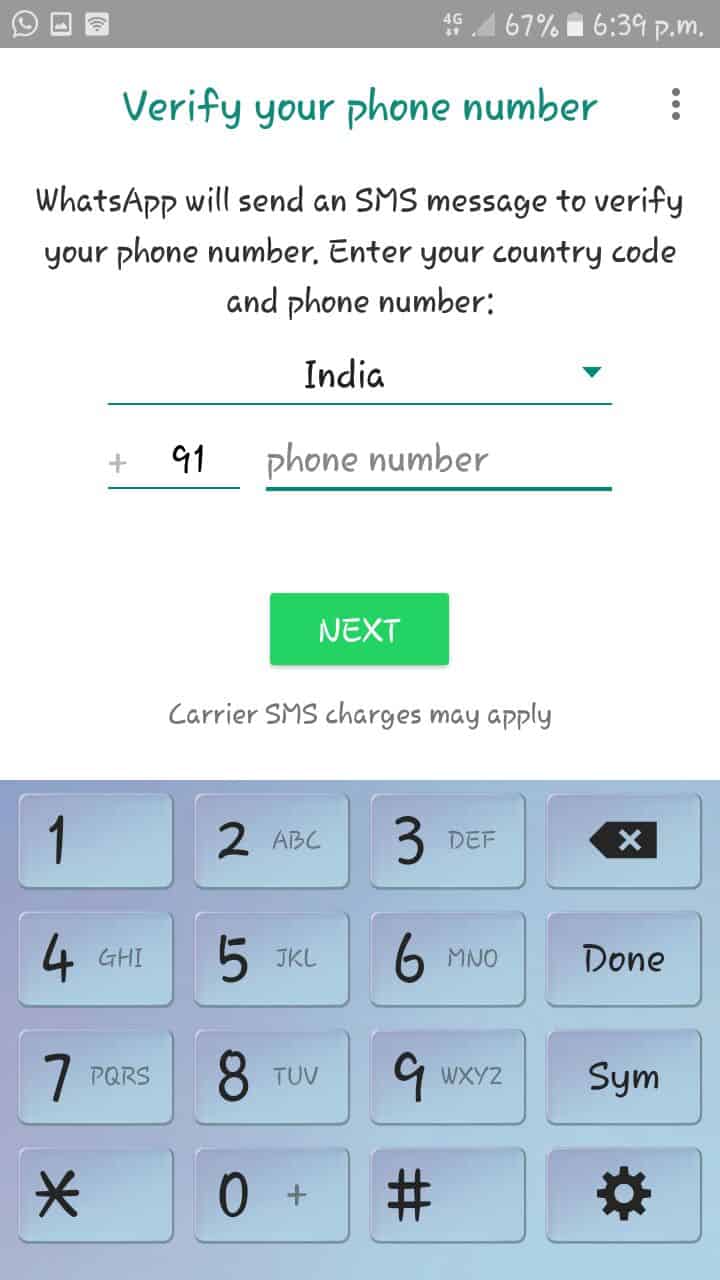 9. Follow the process and you can enjoy the benefits of two WhatsApp on your phone.
Conclusion- Hence, the way of using apps on different platforms may vary but the process is almost same after installation of these third-party apps. Most of the users prefer non-rooting method than rooting android phone.
Lastly, be careful when you install such apps from Google Play Store as there can be some apps that ask for root access and thus can affect the system.