Android Stock Rom VS Custom Rom: Which one is better?
Dec 18, 2017
6895
Madhumitha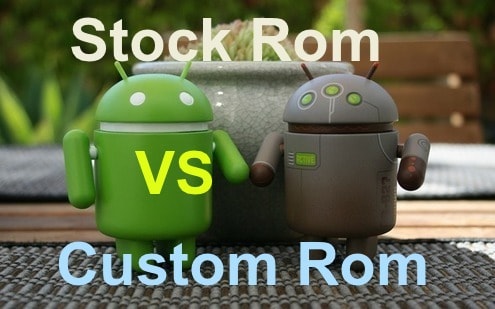 ROM stands for "Read Only Memory" which is permanent by nature. What goes in there, stays there. The ROM forms a part of internal storage which is not accessible for the users to write on. In Android, the system files (OS) are considered as ROM. It refers to the firmware which is same as the operating system in computers. In this article, first we will know about the Stock ROMs and Custom ROMs then we will compare Android Stock and Custom ROMs on the basis of security, performance, features, etc. So without further delay lets deep dive into the discussion of Stock ROM vs Custom Rom.
What is Stock ROM
Stock ROM is an Operating system which comes by default on your Android phones. These are the customised versions of Android which are made by the manufacturer.
What is Custom ROM
Custom ROM is the customized version of the Operating system that coded by the developers to bring tweaks, stability, add features and customize it.
Why choose Stock ROMs?
Security
One of the major reason for sticking up with Stock ROM is security. These phones are developed by reputed companies. Hence, there is no possibility for malware or any other malicious tools. Even if there are any backdoors, it can be removed by the company's service centre.
Warranty
Using a phone with Stock ROM would not void your Android phone warranty. It carries official support from the device manufacturer, mobile service carrier, and the vendor. Most companies prohibit installing custom ROM or rooting your phone. This can lead to voiding the warranty. This is one of the major advantages of using Stock ROM.
Premium Apps
Android Stock ROM which is developed by the mobile company is loaded with some premium applications. These applications are installed so as to attract customers. It can be live wallpapers, widgets, etc. These apps differ from model to model according to the price of the phone.
Premium Features
Android Stock ROM comes with some premium features which are not available in Custom ROM, at least not for free. The mobile vendors try to improve the Android in terms of looks and features. For example, some Android phones come with Swype feature which allows you to type a word by swiping your fingers across the letters.
Miscellaneous Features
Android Stock ROMs are quite stable upon release. The updates for the Android are pushed automatically to the device by the mobile carriers. In Stock ROM, almost all bugs are patched during the beta test. Stock ROM also supports every bit of hardware on your phone.
Why choose Custom ROMs?
Root Access
Android Custom ROM gives users the root access to their Android devices. Rooting allows the users to completely control the phone and do anything with it. It's not mandatory to root the phone for installing a custom ROM, but when the bootloader is to be unlocked, it is necessary to root.
Updates
One of the major advantages of using a Android Custom ROM is the regular updates. The users are able to get the new OS months before the updates are actually released. This is not the case if you are using Stock ROM. This is because new Android release comes to the market but the phone company doesn't provide the updates immediately.
Customizable
The Android Custom ROMs are highly customizable. Along with this, they are flexible to any extent. It is very easy to install different custom ROMs. You can easily customize the looks of the system and also enhance the performance of the system.
Install incompatible applications
Android Custom ROM lets you install any third party application. It lets you remove any system apps which cannot be uninstalled in Stock ROM. This is one of the main reason to install Custom ROM. Custom ROM helps you to eliminate bloatware.
Better Performance
Custom ROM allows you to set many performance tweaks. You can install and uninstall any application and also restrict the background applications. There are thousands of Custom ROMs, each offering a various set of features which are not available in Stock ROM.
Stock ROM vs Custom ROM: Which one to choose?
Custom ROMs are good but they are not reliable in terms of privacy and security. On the other hand, Stock ROMs are device specific. They are not perfect, but when it comes to reliability, Stock ROM has an edge over Custom ROM.
So choosing between Stock ROM and Custom ROM is a matter of your requirements.
If you are satisfied with the Stock ROM which is provided by the manufacturer and it lets you do all you ever want to do with your phone and the speed is also not slow, then there is no need for flashing a Custom ROM.
But if you want to customize your phone and take it beyond what it currently offers, then Custom ROM is the right choice for you. But you should be ready to take the risk because if once damaged, then the manufacturer won't help you as you might have voided the warranty.
If you're going with Custom ROM, then install the ROM only after you are pleased that doing so will not impair your device to the extent you can't fix.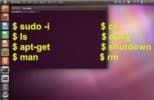 10 Ubuntu Basic Commands With Examples | Linux Operating System
How to free up space on Android devices | 8 Updated Easy Ways