DNS stands for Domain Name System and as the name suggests, the DNS is the phonebook of the internet. Humans are more friendly to words and letters rather than numbers as they are easy to remember. So we use domain names like Google.com, Facebook.com, Microsoft.com, etc to visit different websites but our devices cannot understand this language as they are more familiar with numbers. So our machines use the IP addresses to visit different websites and the DNS acts as a mediator between the two.
Private DNS services are getting more and more popular because of their robust security, high privacy, and faster speed. They can significantly improve the ping value by which online gamers can have a better experience. Many people use private DNS servers as an alternative to their local Internet Service Provider's DNS servers. In this article, we have brought you the top 10 fastest DNS servers to enhance your gaming experience and internet surfing.
List of 10 Best and Fastest DNS Servers For Gaming in 2023
1. Google Public DNS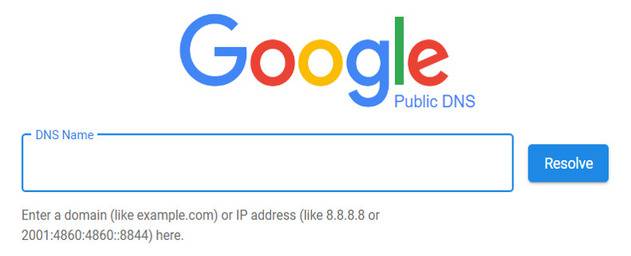 Google Public DNS is among the top choices of gaming enthusiasts as well as internet surfers. It's one of the largest DNS servers offering high security from data breaches free of cost. Using Google DNS will change your server from your ISP to its own and this can have a significant improvement in competitive multiplayer gaming as well as browsing due to low ping. The web pages will load faster and thus improving your overall online experience. If you are looking for the perfect DNS serve, then this must be in your top 3.
2. Cloudflare DNS

Cloudflare claims to be providing a fast, secure, and tough DNS server to its users and they truly stand to its word. With more than 285 data centers all over the world and 100% uptime, Cloudflare DNS is successfully able to provide the fastest load speed for websites. It has some great privacy features like DDoS protection and DNSSSEC to provide you with the utmost security when you surf online. Cloudflare promises to keep users' data hidden and secure and that's why its services are used by some big brands. It offers 3 major plans to choose from- Free, Pro, and Business. It is an Ideal DNS server for gamers and you should definitely check it out.

3. Open DNS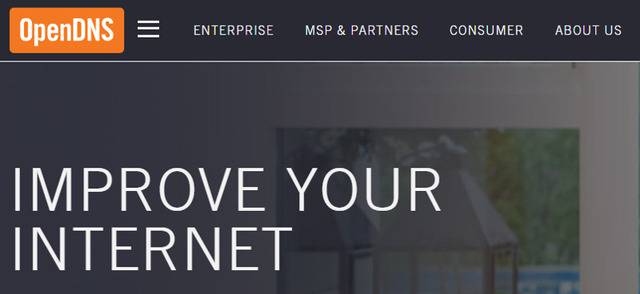 Open DNS is another great alternative to an Internet Service Provider DNS server and can be used to play lag-free online games and load websites faster with low ping. Open DNS has some remarkable features like DNScrypt, Phishing filter, Domain block, and many more. The domain block feature is used to block sites of certain categories and this can be customized as well. Open DNS was founded in 2006 and is currently owned by Cisco. By this time it has introduced various subscription plans for business and personal use as well as tons of features with safety protocols.

4. Quad9 DNS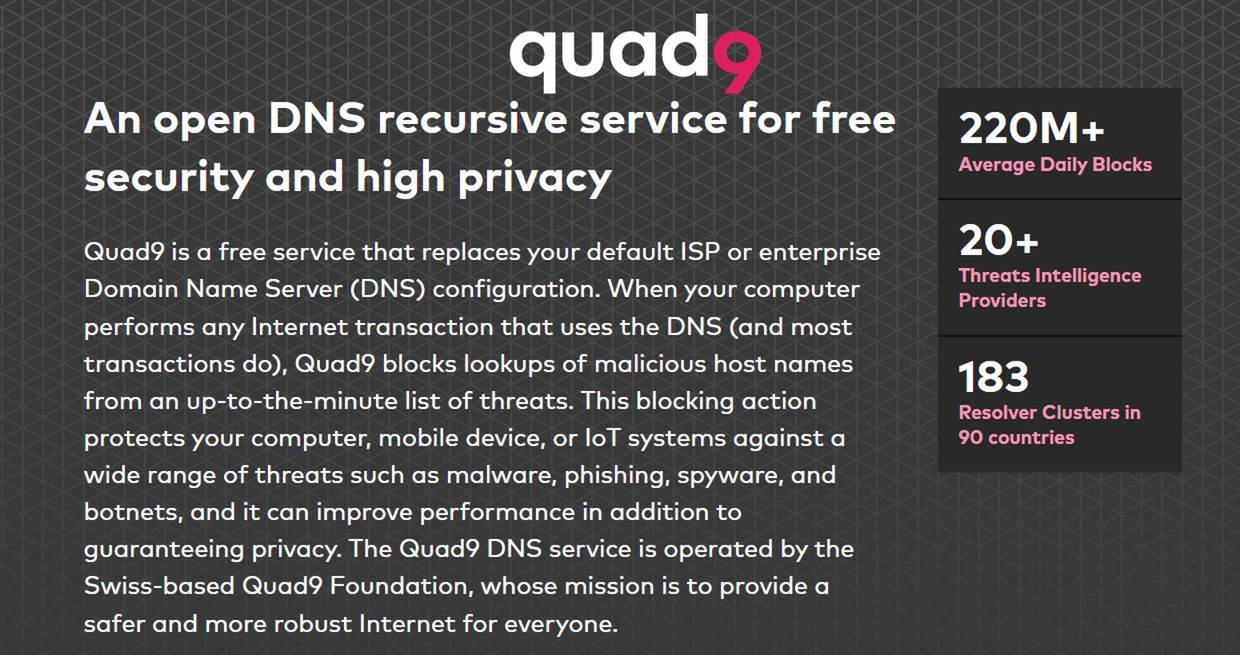 With a mission to provide safe and sturdy internet to people a Swiss-based company, Quad9 foundation developed the Quad9 DNS service in 2016. With its faster servers, the Quad9 DNS also protects users from visiting malicious and phishing sites thus prevent from the attacks of spyware, viruses, and other threats. Shifting from your ISP DNS server to the Quad9 DNS server can enhance your gaming experience without compromising your privacy. It does collect your IP address and neither it sells your data to ad companies. So try it out free of cost.

5. Comodo DNS

Comodo is a reliable DNS service provider that comes with different packages. Its free plan includes 300,000 DNS requests/month with off-network protection, anycast DNS, and other features. It has the biggest threat intelligence with research labs in 190+ countries and 24×7 customer support.
You will not regret shifting from your local DNS service provider to Comodo DNS. Whether you want to play games or research online, it will definitely enhance both experiences.

6. CleanBrowsing DNS

CleanBrowsing has a good network coverage globally with 70 data centers and provides a good DNS service to improve internet browsing and online gaming. It has improved security features enforcing safe search in various search engines catering a great DNS blocking service to its users preventing access to malicious and unwanted contents. It also supports encrypted DNS and provides a smart and simple dashboard to monitor your daily activity.

7. Alternate DNS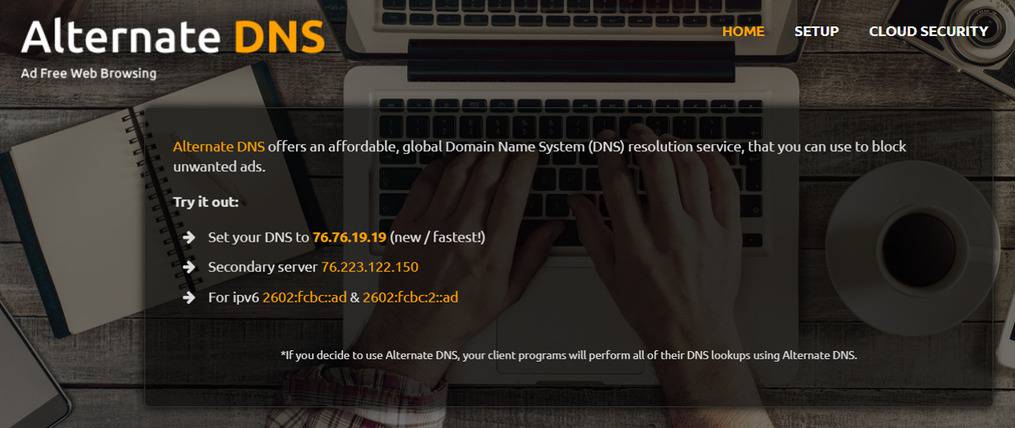 If you're annoyed with advertisements and pop-ups while browsing online then Alternative DNS is perfect for you. It helps you to block ads on the site you visit as well as it also blocks harmful websites. With improved security and speed you can seamlessly enjoy your online games.

8. Adguard DNS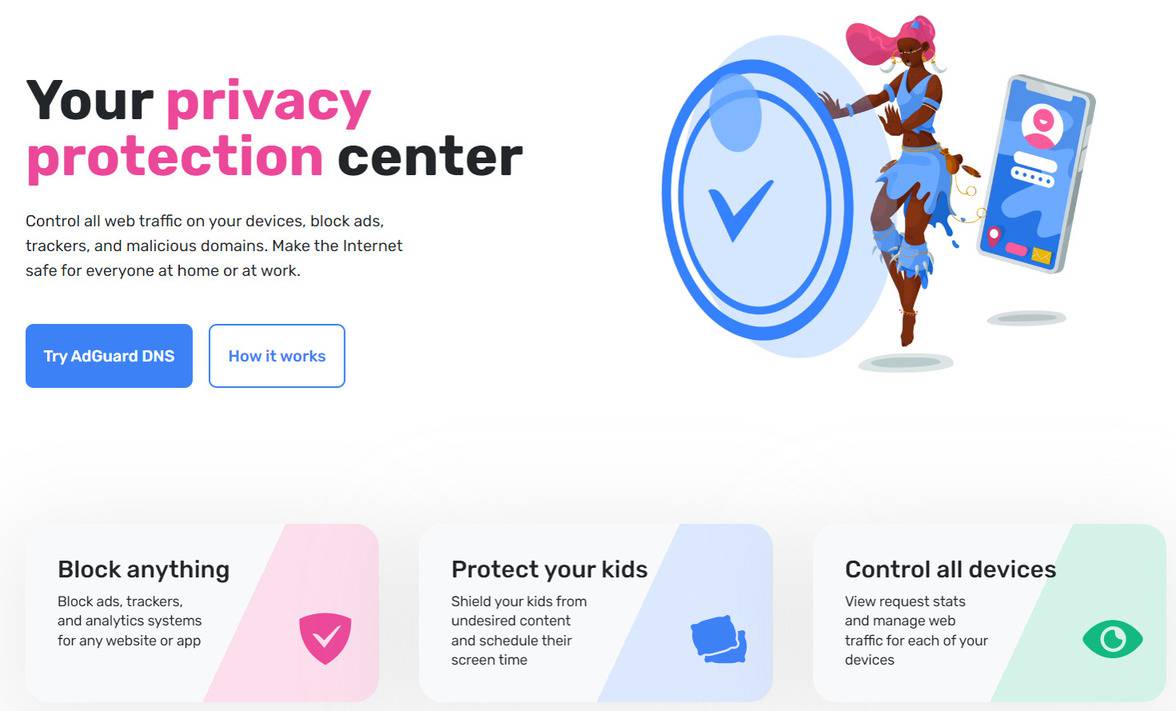 Adguard offers some great products to improve our browsing experience while exploring the internet and one such product is its DNS service. With Adguard DNS you can block trackers, spyware, and other threatful content. It can be used to protect kids from visiting adult sites as well as to specify screentime for them. You can customize block filters and access your stats from its dashboard. It has a wide range of paid plans but you can also use public DNS for free.
9. OpenNic DNS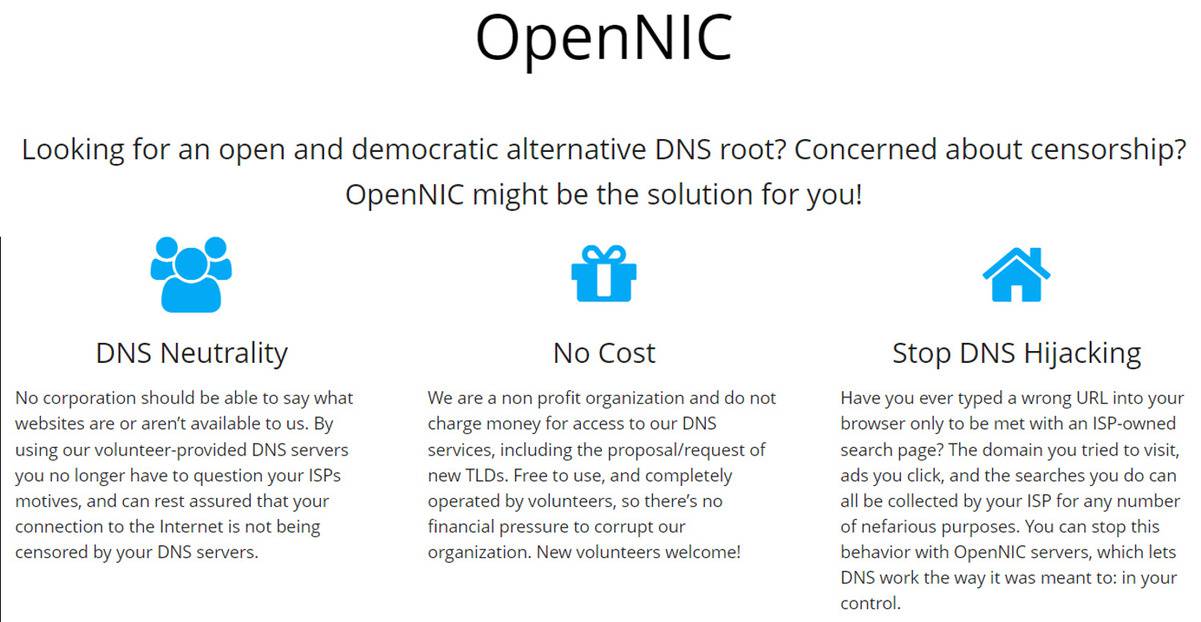 OpenNic DNS is a user-owned nonprofit organization. You can access different domain names without any charge. It is completely operated by volunteers and caters to some of the best features for its users like DNS neutrality. You can rely on OpenNic DNS servers due to their very low chances of crashing and enjoy your games lag-free.

10. Safe DNS

SafeDNS is founded in 2010 and provides a DNS service to boost internet speed and provide various security features so that you explore the internet confidently. It provides paid DNS service and there are various subscription plans to choose from. However, you get a trial option as well. SafeDNS is used in different sectors like business, IT, school, etc, and is also preferred for personal use.