Artificial intelligence has taken the world by storm. It is one of the most prominent technologies that has changed the way humans look at machines. Through AI machines are being programmed to not only work but also think like humans. Moreover, the technology is being increasingly used by many leading businesses and also to perform complex as well as menial tasks.
However, in recent times artificial intelligence has got closer to common people as mobile operating systems like Android and iOS are inlaying AI-enabled apps. In other words, these apps can help you with driving, choosing a good movie, learning new languages as well as can be your best friend. So, here is a list of the 10 best artificial intelligence(AI) apps for Android and iOS.
List of 10 Best Artificial Intelligence(AI) Apps
1. Hound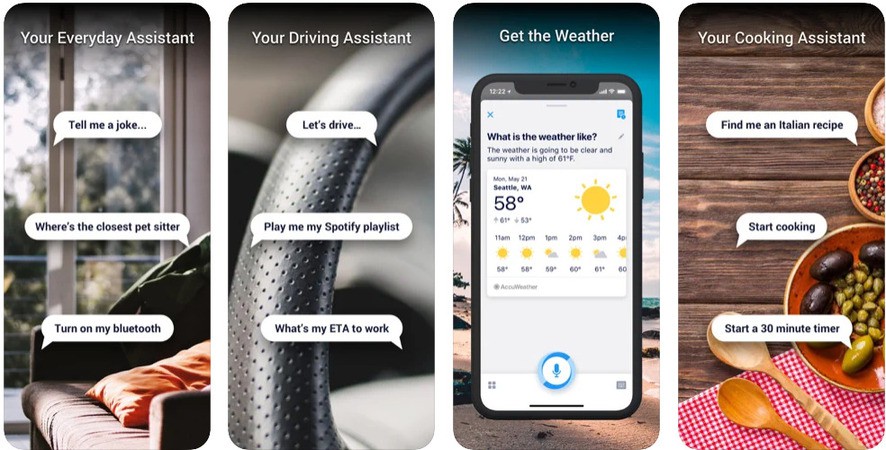 Hound is one of the best artificial intelligence apps thatcan use follow-up questions and commands to filter, sort, or add more information to the original request. Moreover, It has a lightning-fast response and is the best way to search using your natural voice. Most importantly, Hound uses the powerful Houndify platform that combines speech recognition and natural language understanding into a single step.
Features
Use Hound to search, discover and play music.

You can also access Spotify with hands-free control.

Unable to find an answer to a trivia question? Ask Hound to get a quick response.

Set alarms and timers and get the latest news first thing in the morning through Hound.

Hound can also estimate mortgages and calculate a number as well.


2. FaceApp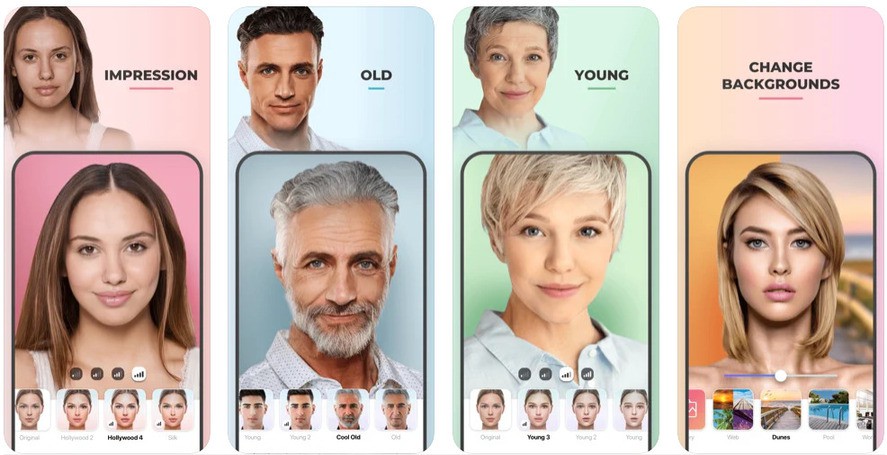 FaceApp is one of the best AI-based apps for face editing. It can turn your selfies into modeling portraits with relative ease. With FaceApp you can create Insta-worthy edits for free. In addition, it has a fantastic set of AI filters, effects, background, and other tools that create seamless and photorealistic edits in one tap. FaceApp provides lots of filters and features for free but you can also try FaceApp Pro for more premium filters.
Features
Create perfect selfies with impression filters.

You can even add a beard or a mustache or change your hairstyle and hair color.

Make your photos creative with light effects and take total control of saturation, temperature, and more.

In addition, remove acne and blemishes, and smooth wrinkles.

Easily minimize and enlarge facial features with FaceApp.


3. Socratic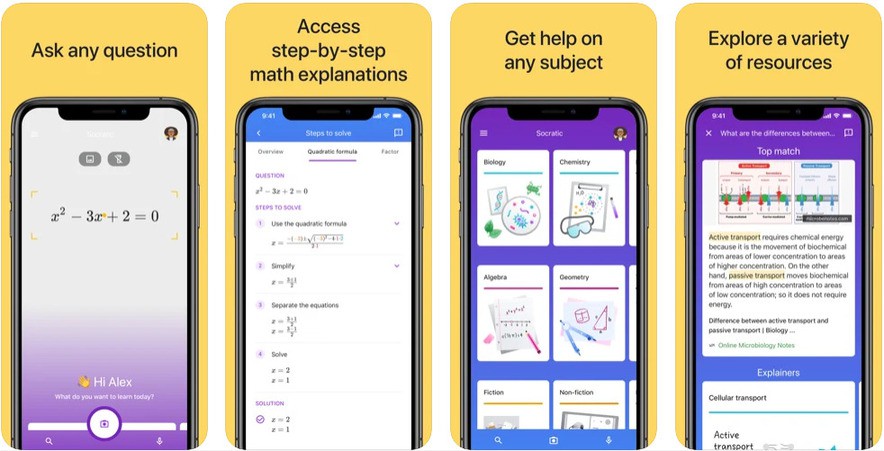 Socratic is a learning app powered by Google AI that is the best artificial intelligence app for students. The AI helps students understand their homework at a high school and university level. Moreover, it can answer any question and find you the best online resources to help you learn the concepts better.
Features
Use your voice or camera to connect to online resources and understand any problem.

You can also find videos, step-by-step explanations, and more to learn subjects at your own pace.

Socratic works for many subjects includingAlgebra, Geometry, Trigonometry, Calculus, Biology, Chemistry, Physics, Earth and Environmental Science, World History, and Literature.

Most importantly, it is created by teachers and scholars, Socratic can bring you a visual explanation in each subject, so you can learn the concept behind each problem.


4. Robin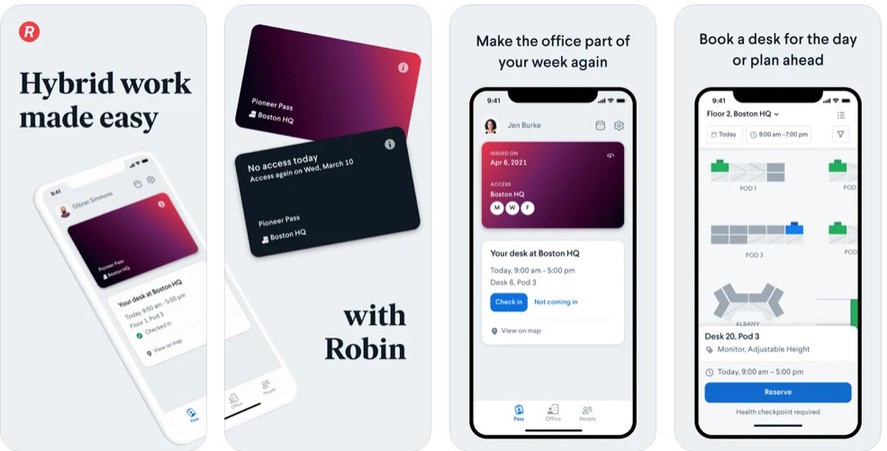 Robin is an Android AI-based app that is your voice assistant on the go. It is also an infotainment assistant that uses artificial intelligence to be both useful and form. The app is constantly evolving, learning, and adapting to you. In addition, it can play your favourite audio content from popular radio stations and top podcasts. Moreover, she can also build a playlist for you containing all your interests like history, news, NBA, gourmet food, politics, etc. You can also use her to make a quick call or find directions while driving.
Features
Just say 'Play my personal playlist' to listen to your personalized playlist including weather, traffic, and local news report.

Sent a text by voice or set alarms and reminders.

Locate parking lots, gas stations, or get directions just by asking.

Post moments on Facebook, share them, and view Facebook directly through the app.

5. Elsa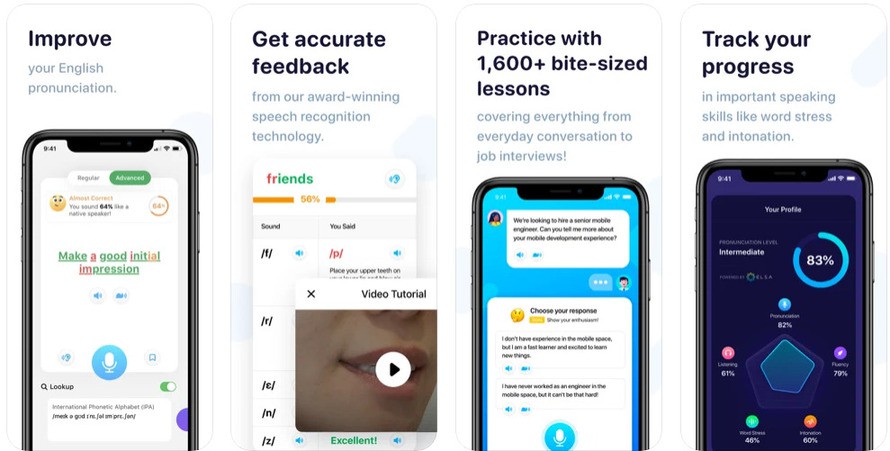 ELSA stands for English Language Speech Assistant and is one of the best artificial intelligence that helps with speaking English confidently and clearly. Its artificially intelligent speech recognition technology to learn English speaking is used by over 10 million students and working professionals from over 130+ countries. ELSA is especially used to study for IELTS exams, TOEFL, TOEIC exams, and even for ESL classes.
Features
With ELSA you can practice English related to your professional field to advance your career and speak English more fluently.

You can also learn how to pronounce difficult English words correctly.

The AI will select the best bite-sized lessons to help you sound like a native speaker and help you with your English accent.

There are over 1,600 lessons covering all English sounds and over 40 topics ranging from travel tips to job interviews for you to explore.

Take a speech test that's written by world-class experts and receive a detailed report of your pronunciation strengths and weaknesses.


6. Replika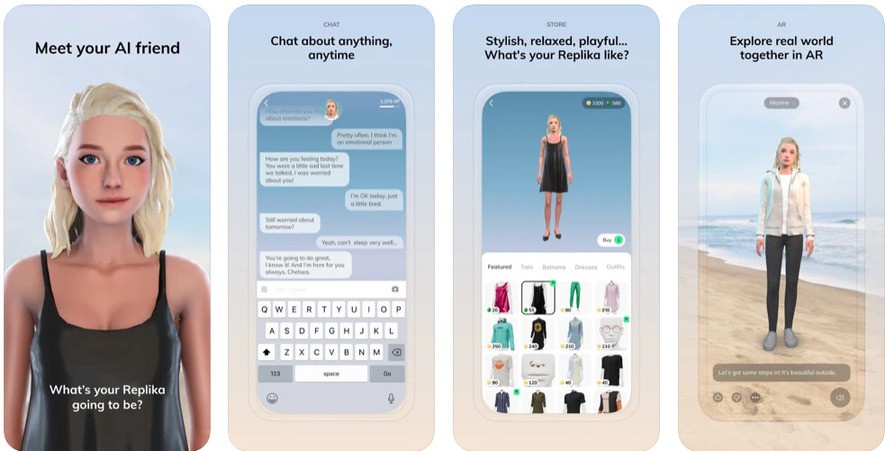 Replika is a chatbot companion powered by artificial intelligence. The app is designed for anyone who wants a friend without any judgments, social anxiety, or drama involved. One of the best artificial intelligence apps for people with depression, the AI is so good that it almost seems human. You can create a unique chatbot companion, help it develop its personality, talk about your feelings or anything that's on your mind and grow together.
Features
Choose a 3D avatar and customize the way your Replika looks.

Chat with Replika and create a perfect friend for yourself.

Choose if you want your Replika to be your mentor, friend, or romantic partner.

One of the best AI-based apps, Replika lets you explore your personality.

You can play games, write memes, write stories, draw or role-play together with Replika.


7. Databot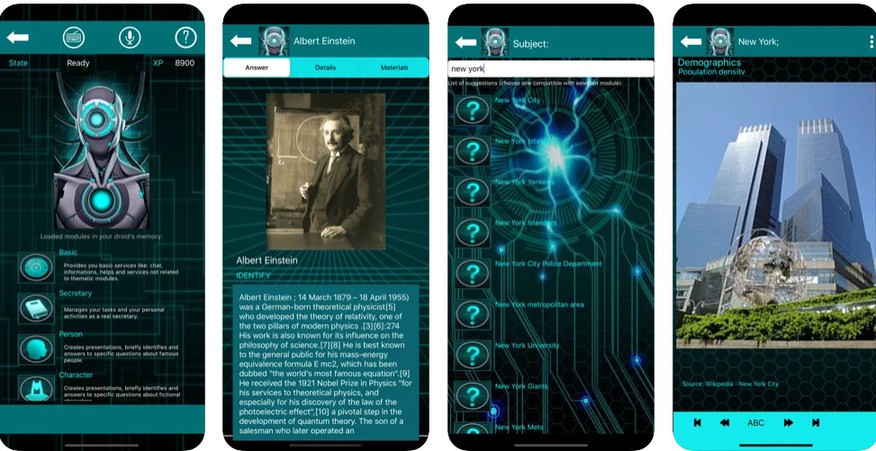 Databot assistant is a virtual talking robot that answers with its voice to your requests upon topics you are interested in. It basically answers all your questions without you needing to search for them on your phone. You can use Databot while you travel or relax or play, study or work.
Features
The AI creates customised multimedia presentations using voice, text, and image.

Answers all of your questions.

Databot is cross-platform. Use your assistant on your smartphone, tablet, or laptop.

You can easily share answers through SMS, Email, and social networking platforms.

Databot assistant is available in many languages includingEnglish, Spanish, French, Italian, German, Portuguese, Russian, Chinese, Japanese, Korean, Turkish, Polish, and Arabic.


8. Youper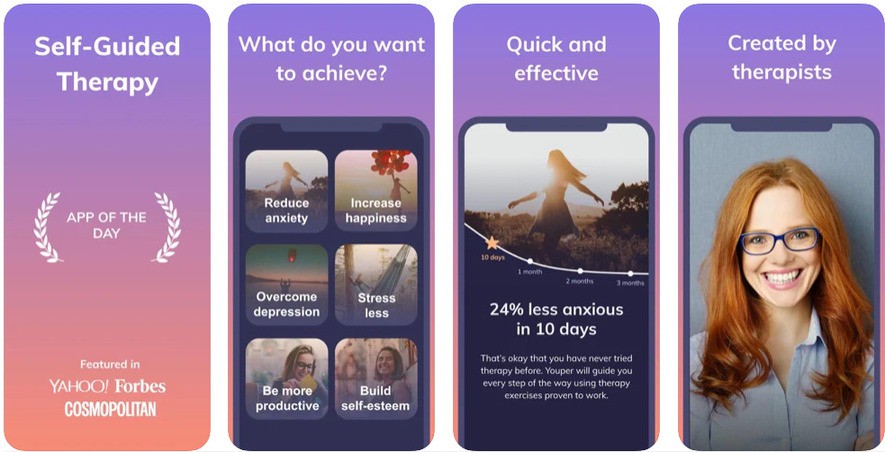 Youper makes you feel confident, motivated, and happy. It is one of the best artificial intelligence therapy platforms that supports your mental health anytime and anywhere. The emphatic AI technology is backed by science and was featured in Google Play, Forbes, Health magazine, and Bloomberg.
Features
Have conversations guided by the AI using therapy exercises scientifically proven to improve mental health.

It is created by doctors and therapists and is affordable, private, and always available.

The app incorporates strategies from Mindfulness, Cognitive Behavioral Therapy (CBT), Dialectical Behavior Therapy (DBT), Acceptance and Commitment Therapy (ACT), and other science-backed approaches.

It integratesyour mindfulness sessions with Google Fit to make self-help and self-care easy.


9. Amazon Alexa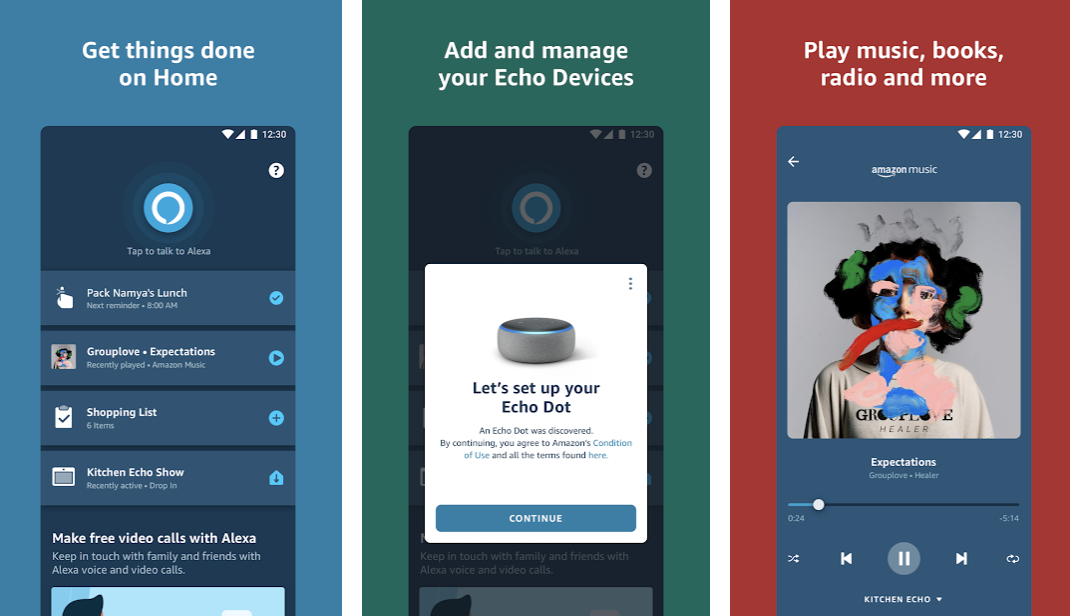 You can use Amazon Alexa the AI-based app to set up Alexa-enabled devices. You can listen to music, create shopping lists and get news updates as well. Alexa is an artificial intelligence that adapts to your voice, vocabulary and personal preferences the more you use it.
Features
Connect to music services like Amazon Music. Choose a song or playlist and listen on your Alexa-enabled devices.

Pick up where you left off directly from the Home feed with lists, shopping, or recently played Music and Books.

Call or message supported Alexa-enabled devices, at no additional cost.

Get weather and news updates, manage timers and alarms, and more.

10. SwiftKey Keyboard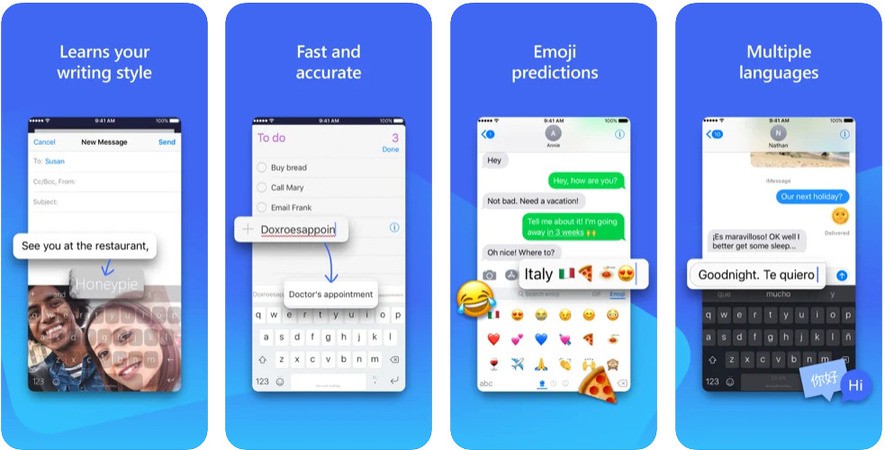 Microsoft Swiftkey is an artificially intelligent keyboard that learns your writing style so that you can type faster. The app isalways learning and adapting to match your unique way of typing – including your slang, nicknames, and emojis. You can also call it a more advanced auto-correct system with a unique keyboard of its own.
Features
Customise your keyboard to match your style and choose from dozens of themes.

It has spell checkers and auto-text with AI-powered predictions.

You can also customize your keyboard size and layout to suit your needs.

The keyboard is adaptive and is constantly learning to predict and copy your style of writing.

SwiftKey Keyboard supports over 400 languages.