Your PC clutters up slowly with all the unnecessary and residual files from the different applications you run, and tasks you perform. With no time it starts looking messy and laggy. Sometimes people even face viruses and malware attacks that severely hamper their data and systems. Since the junk files start piling over time and deteriorate your PC's performance, it's important to have a periodic check on them.
CCleaner has been the popular PC enhancer tool preferred by numerous people to optimize their PC. However, it's not the only software that canclean and repair your PC. There are variousoptions available in the marketwith similar functions and if you're looking for an all-in-one PC cleaner and optimizer tool, then you should definitely go through this article where we have listed the 10 best CCleaner alternatives to clean your PC.
Related Article: 10 Best iPad And iPhone Cleaner Apps
List of 10 Best CCleaner Alternatives to Clean Your PC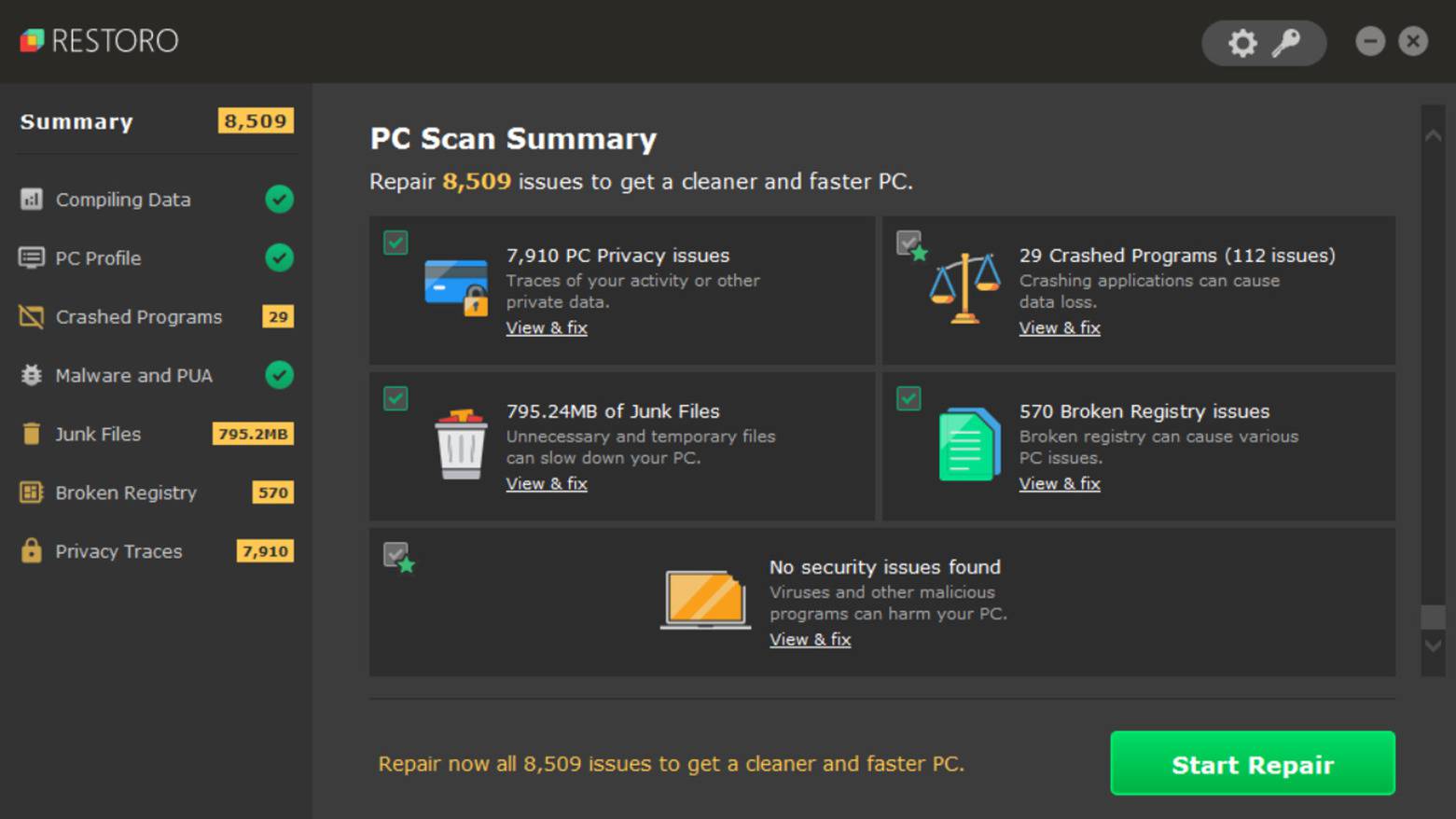 If you're looking for the best CCleaner alternative, then Restoro can be your top pick. It can safely and securely Optimize your PC and remove malware threats. It's an all-in-one Windows cleaner tool that can repair damaged files, remove potentially harmful contents and restore your PC to maximum performance. Restorohas 3 types of plans, Basic, Premium, and Extended. You get unlimited use and 24/7 support for 1 year with Premium and Extended plans.
Features
Free trial available

Real-time virus protection and removal

Repair Virus damages

Free disk space

Clean and optimize the Windows registry

24/7 customer support

Restore the performance of the PC

Can fix various Windows issues like BSoD, Virus Damage, etc

Powerful hardware, security, and stability scan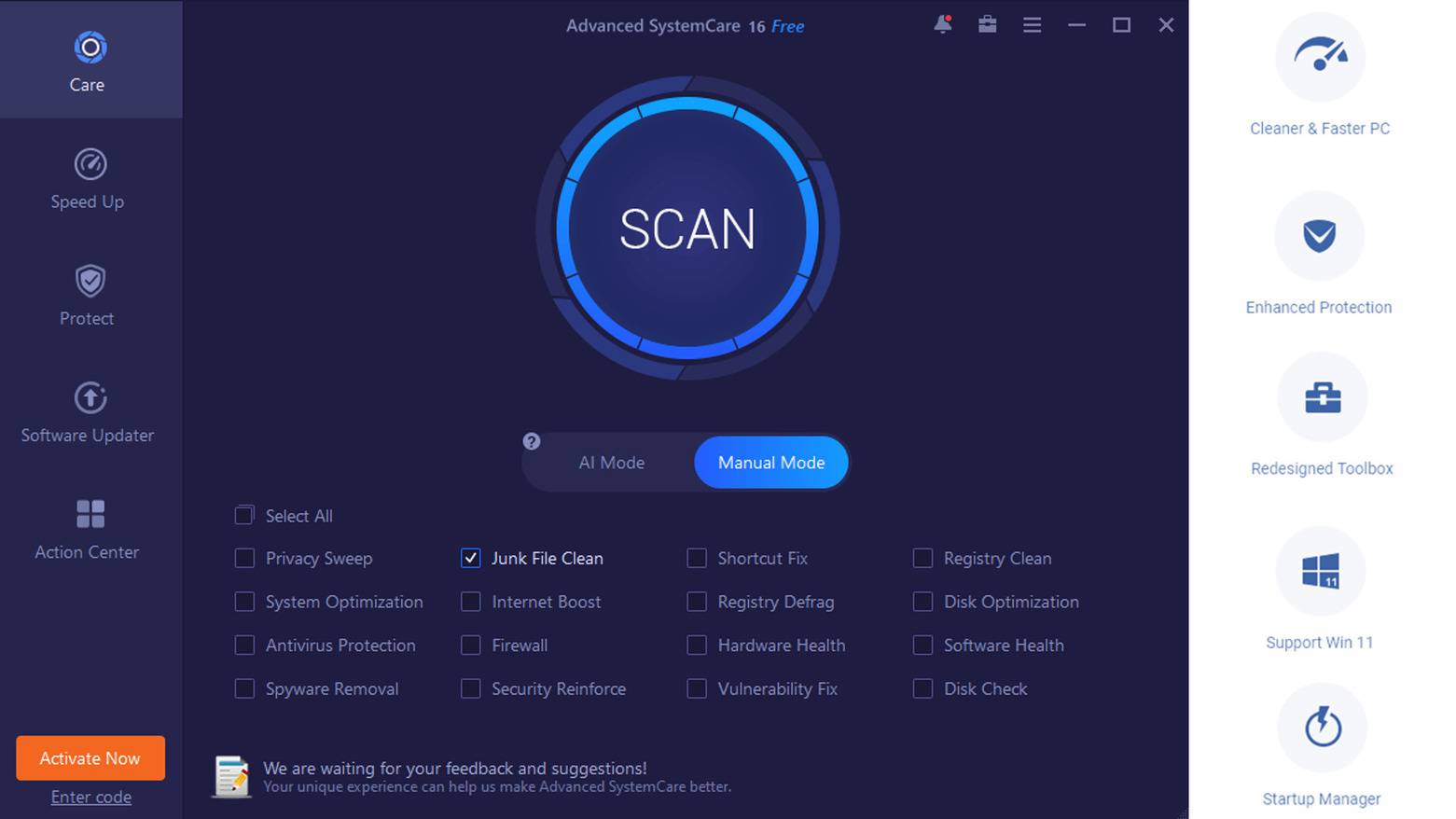 IObit has a popular range of PC utility software and one of them is Advanced SystemCare which aims to improve the performance of your PC, clean junk files, free space, clear old registries, and provide privacy protection. The basic version boosts your PC's performance and internet connection while the pro version has many additional and useful features. This software also comes with an AI mode that can learn, adapt, and gives your PC personalized care.
Features
Browser protection

AI-enabled personalized cleaning

Schedule scanning of PC

Blocks any unauthorized access to your PC

Clean junk files and save space with one click

Optimize your PC on startup

One-click software updater

Real-time protection from viruses and malware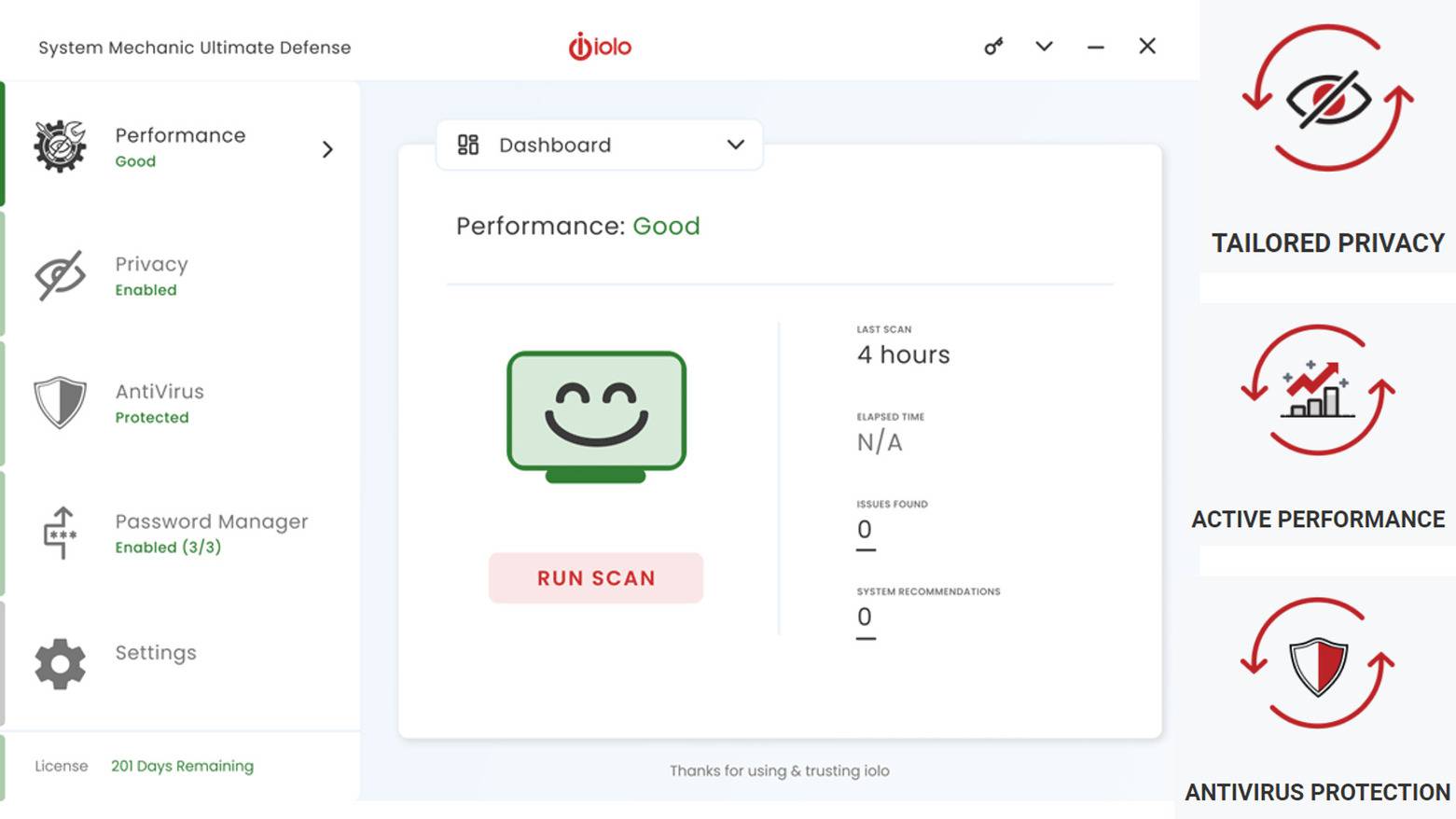 System Mechanic is a fantastic Windows optimizing, antivirus, and privacy tool by Iolo that enhances your PC's performance, protection, and privacy. In addition, it has many other remarkable features like malware removal, password manager, file recovery, etc. It cleans out all the junk from your Windows and boosts your internet speed as well. System Mechanic has evolved from a PC tuning software to an around PC enhancer and you should definitely give it a try with its trial version.
Features
Free trial available

Automated cleaning

Secures your data and protects your privacy

Repair various issues on your PC

Optimizes network speed

Removes bloatware

Boosts PC, and optimizes RAM, CPU, and disk

Cleans junk, temporary files, and invalid registries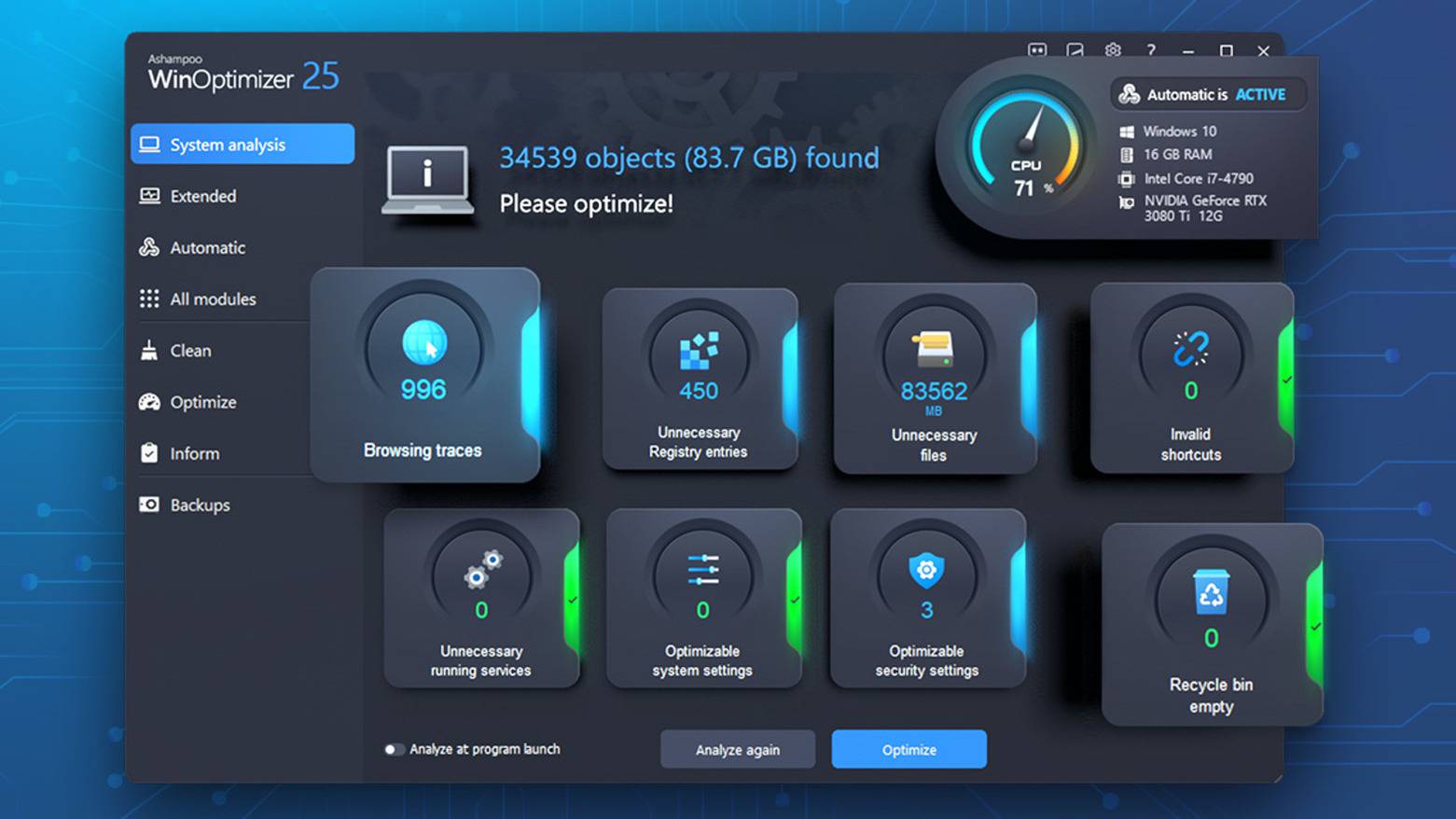 The WinOptimizer from Ashampoo is amazing both in terms of user interface and features. It comes with a double boost and makes your PC smooth, secure, and clutter-free. It removes unnecessary registries, windows files, updates, etc making your PC junk-free and fast. It is fully compatible with Windows 11 and has a Game booster, Live tuner, Undeleter, and many other functions.
Features
Free version available

Intuitive user interface

Privacy manager

Optimize the system and enhance performance

Auto clean, Live tuner, and Game booster

File wiper and Undeleter

Uninstall the manager and process manager

Cleans old updates, system caches, and registries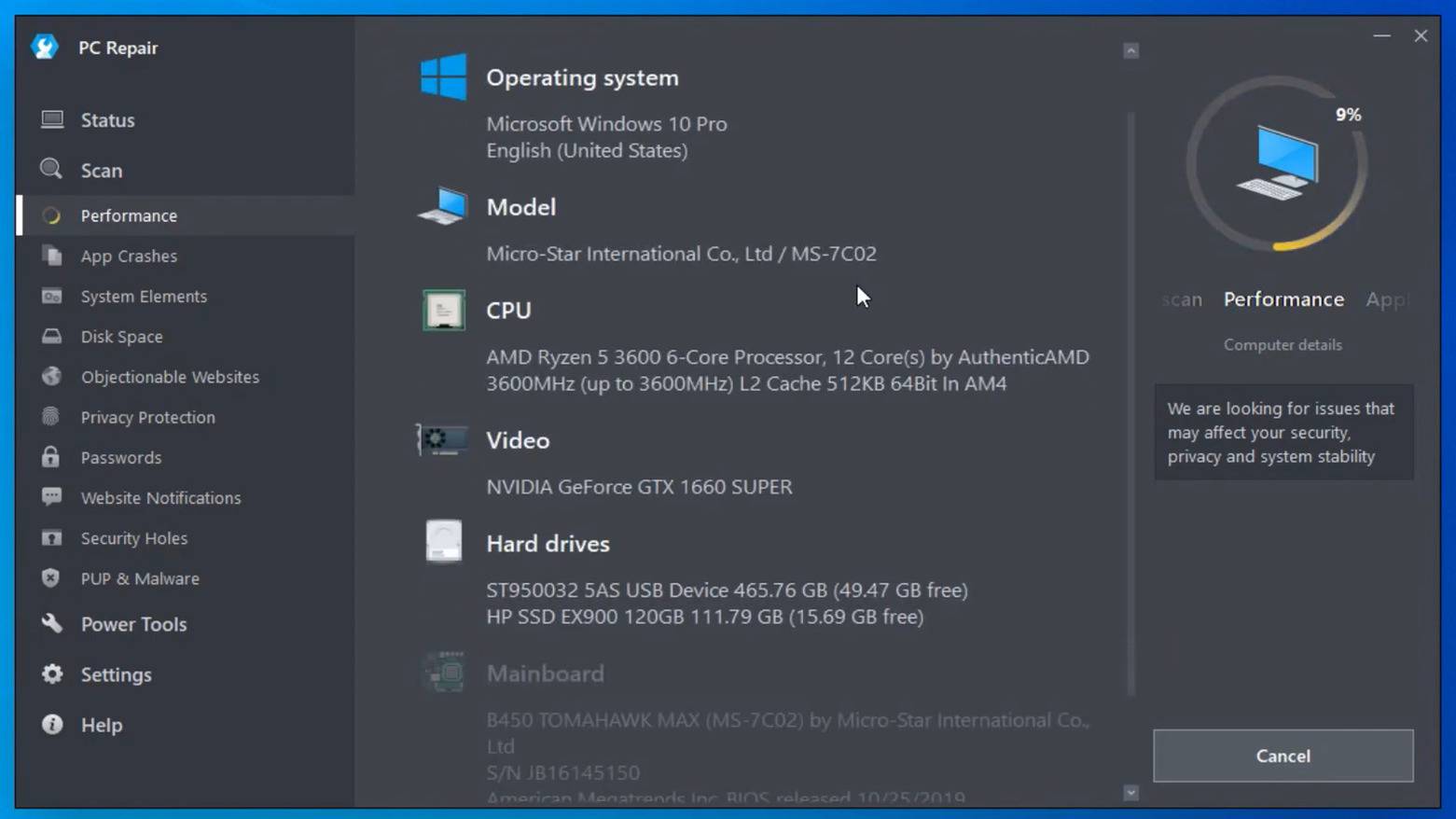 OutByte PC repair tool is a powerful CCleaner alternative to optimize your PC performance by cleaning junk files and invalid registries. It provides you with 24/7 support help and comprehensive system diagnostics with advanced protection from vulnerable websites, and corrupted software. It is complementary to your PC's antivirus and can fix various types of issues that can go wrong on your device.
Features
Free trial available

Real-time PC boost

24/7 support help

Cleans invalid registries

Restores system efficiency and stability

Cleans unwanted cache and temporary files

Gives you a performance overview of the PC

Online privacy protection from trackers

Securely Optimize deletes files with no chance of restoring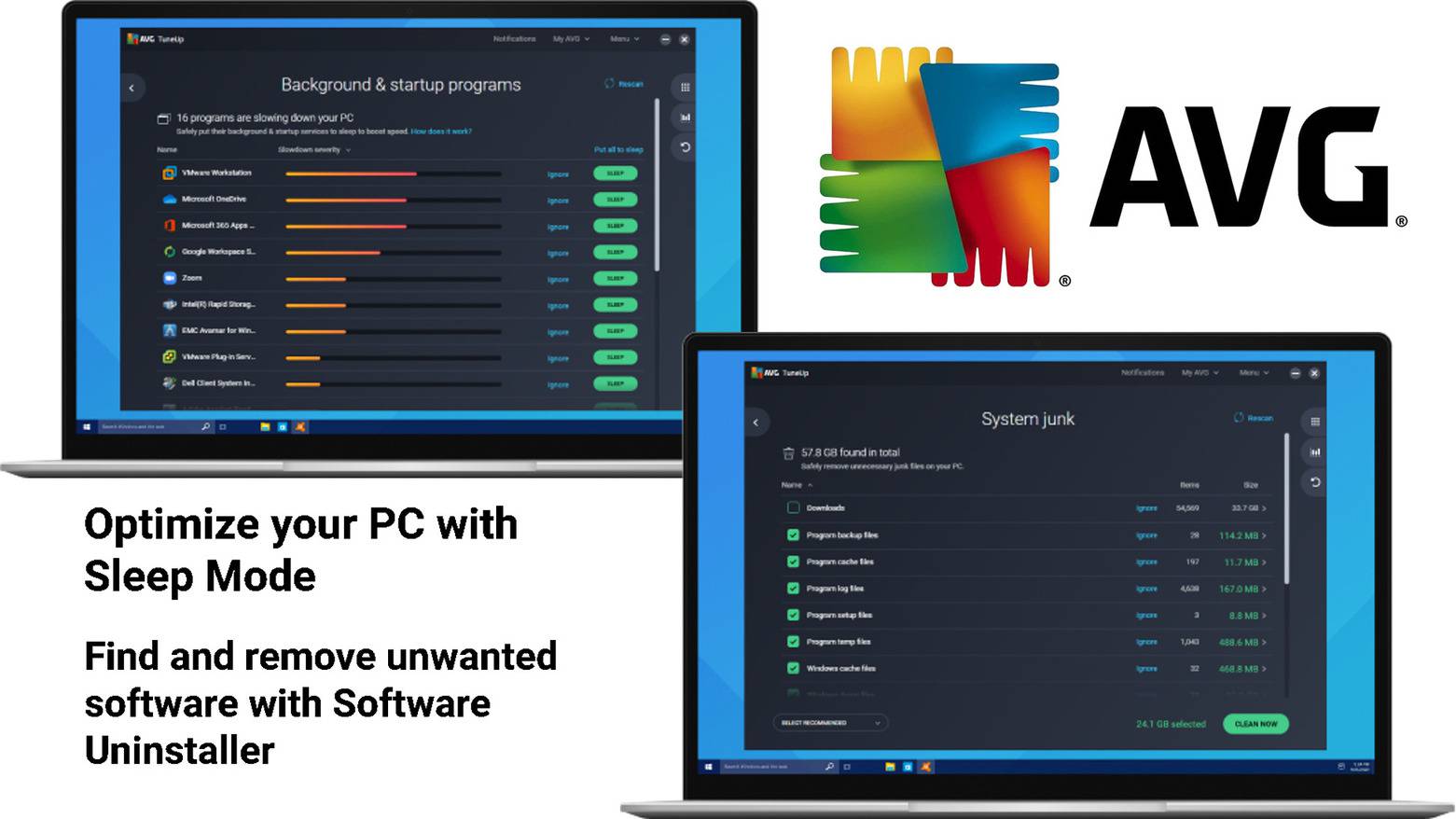 As the name suggests, the AVG PC TuneUp is a cross-platform PC optimizer and cleaner tool that can significantly enhance the smooth and safe functioning of your PC. AVG PC TuneUp gives you 24/7 maintenance support and cleans all the junk files, uninstalls unnecessary software, and speeds up your pc thus giving it all the careit needs.
Features
Free trial of 7 days

Software uninstaller

Optimizes your PC's performance

24/7 automatic maintenance

Removes junk files and frees up space

Update your programs automatically

Available on Windows, macOS, and Android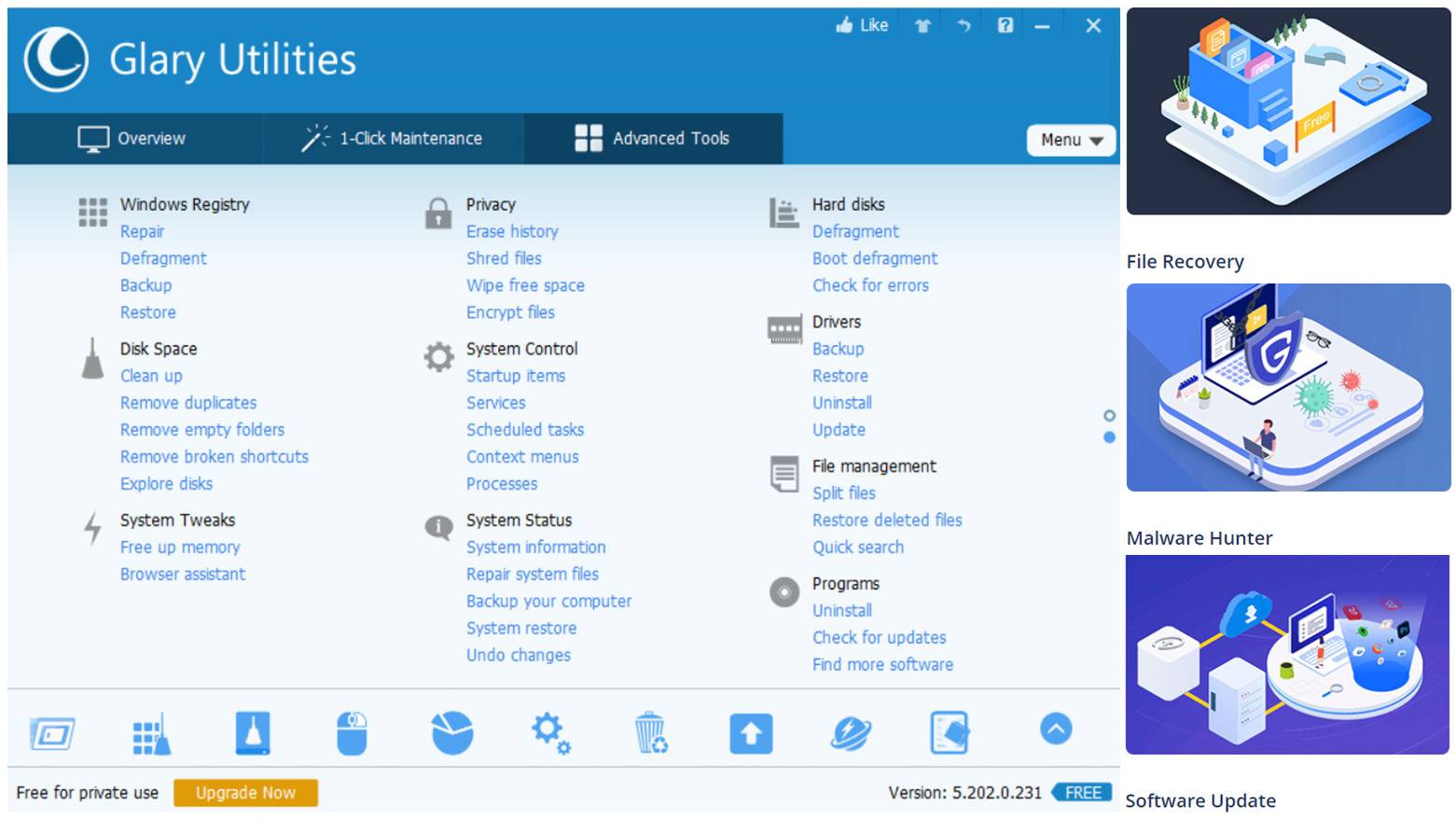 If you're looking for a free, all-in-one, Windows cleaner and optimizer tool then you should go for Glary Utilities. It's free and powerful utility software to clean your PC, fix issues, and optimize performance. It provides you with over 20 tools to enhance the overall performance and security of your PC. It frees up drive space from junk, prevents crashes, protects your privacy, and makes your PC run faster.
Features
Free to download

Startup manager

Browser assistant

Cleans all the junk files

Disk space analyzer

Find and remove duplicate files

Fixes errors, crashes, and freezes

Recover lost or deleted files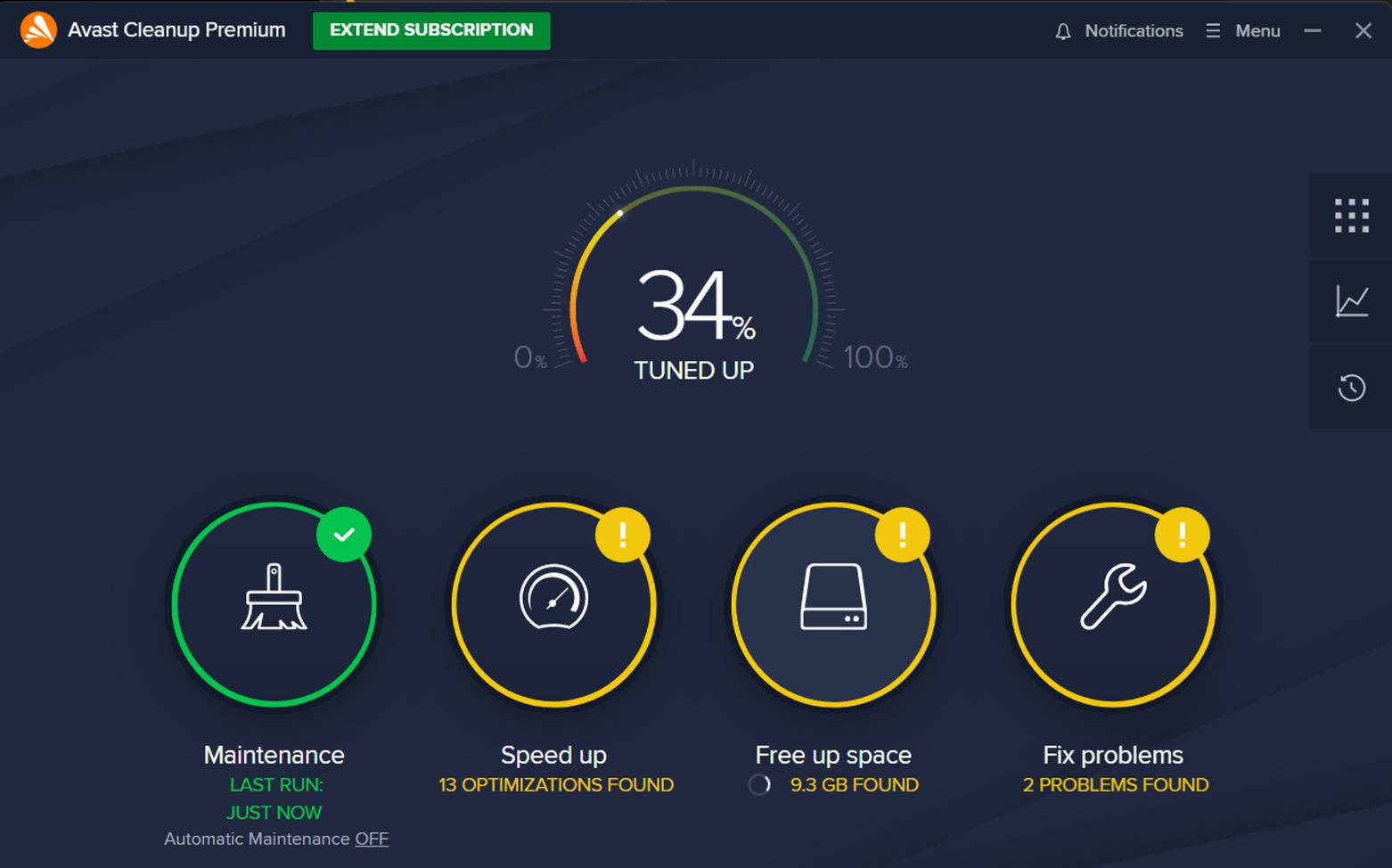 Avast Cleanup is another cross-platform optimizing and tuning tool that cleans junk and bloatware programs, defrags your HDD, cleans up your browser, and much more. The registry cleaner works effectively and the automatic maintenance eases the manual work. Avast Cleanup comes with various types of maintenance and cleaning tools to keep your PC fast and updated.
Features
Sleep mode

Free trial of 30 days

Automatic maintenance

Updates your apps automatically

Disk cleaner and bloatware removal

Browserz registry, and shortcut cleaner

Disk defrag and optimize

Tuning dashboard and action center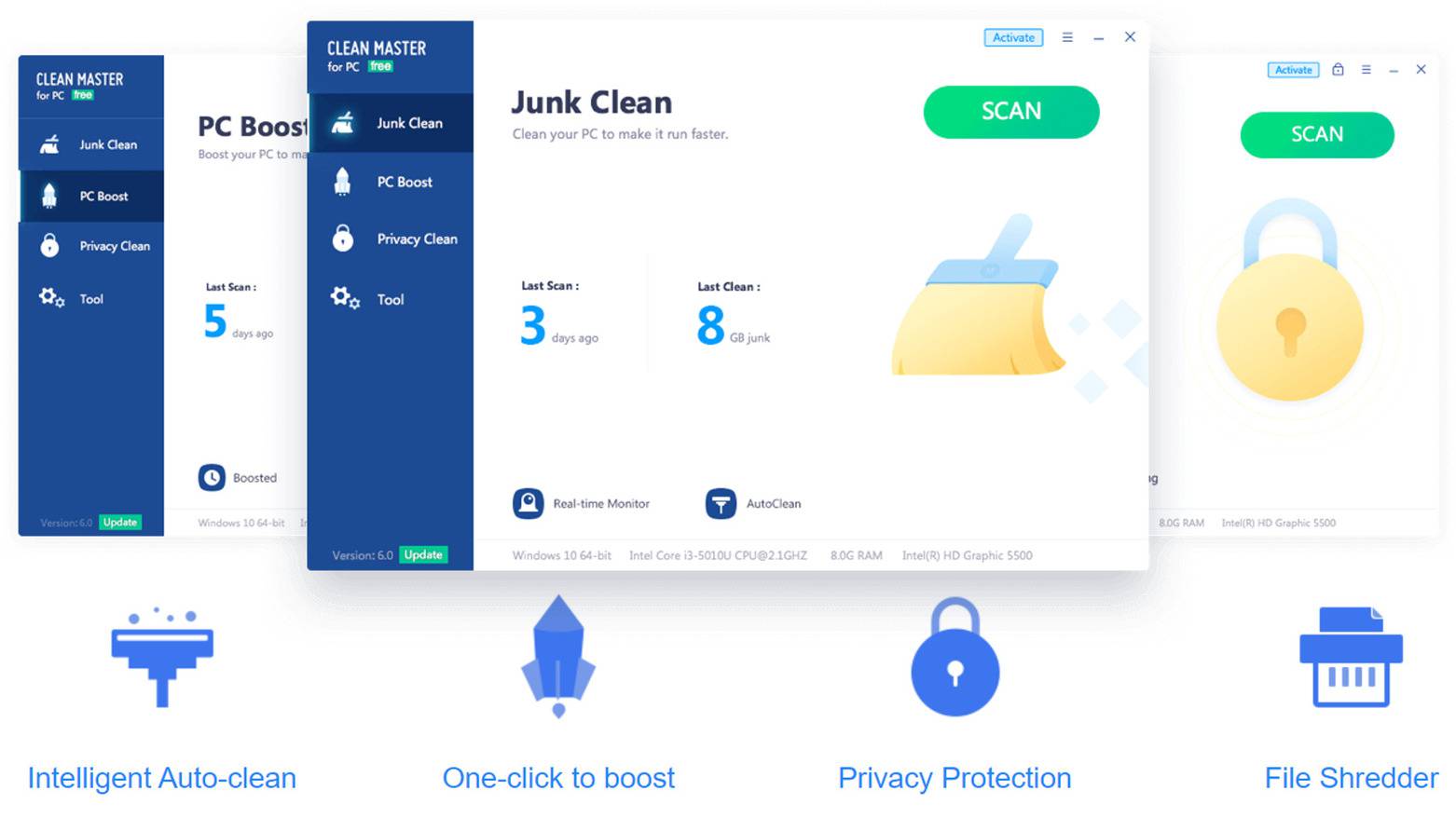 The Clean Master PC enhancer tool by Cheetah Mobile has been very popular both on Android and Windows. The standard version of Clean Master is free to download and cleans your PC, residual, and registry junk files. It boosts and improves the speed of your PC by fixing lagging issues. You can access the privacy cleaner, driver booster, file recovery, and other features with a paid professional edition. The UI is simple and easy to use.
Features
Free version available

Driver booster

Free storage space from residual files

Enhances PC's performance

Auto-clean PC junk and browser

File shredder to delete files beyond recovery

Protects your privacy with an anti-tracking feature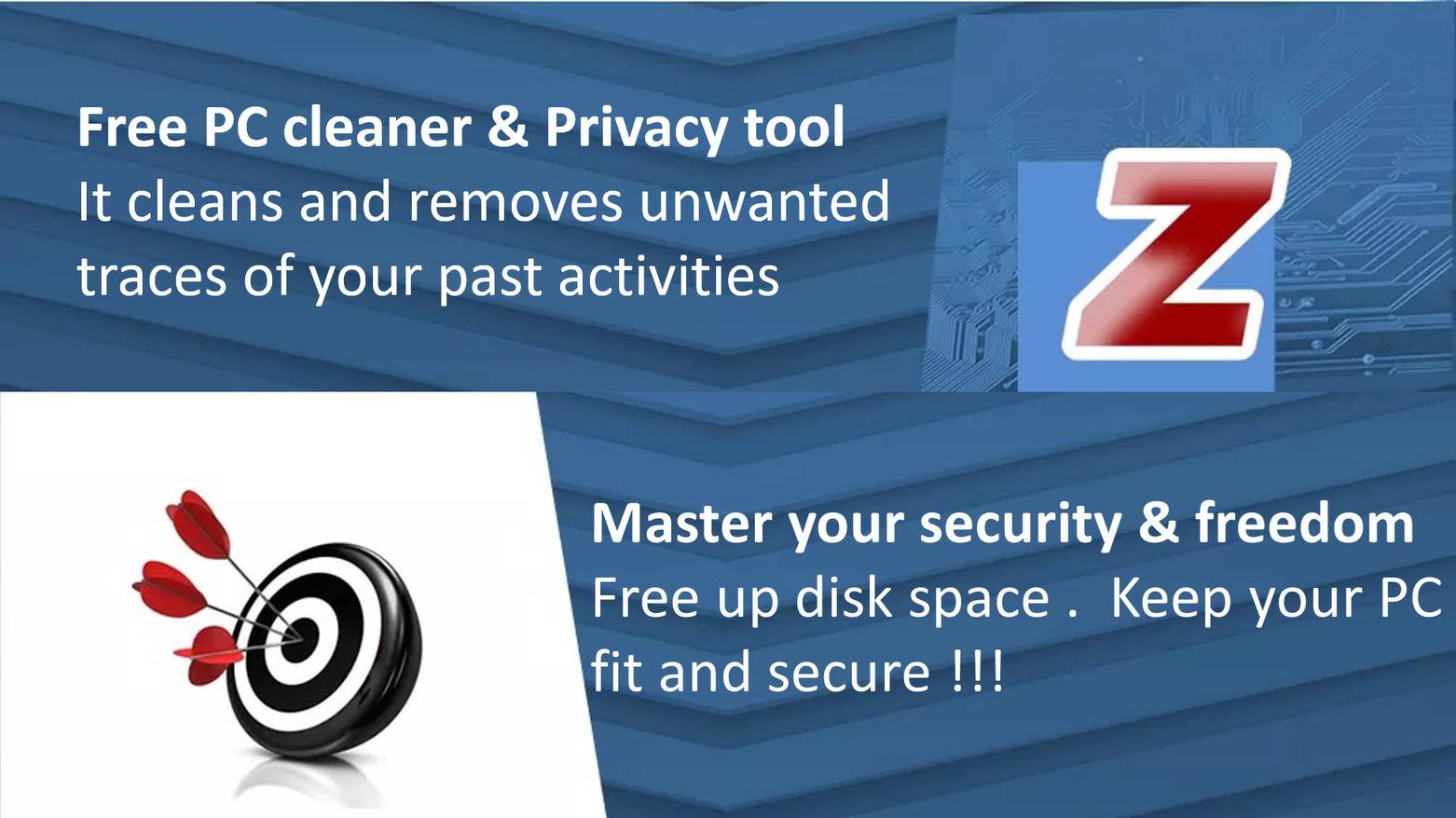 A free PC enhancer tool for Windows that can clean your PC with one click and protection your privacy. Privazer is another decent alternative to CCleaner that you download for free. It detects and cleans the browsing history, cookies, registries, and other residual traces on your PC. It gives you a proper visualization of its scans. You can also upgrade to the Pro version of Privazer to get more of it.
Features
Free version available

Schedule your cleanups

Secure cleanup with one click

Visualisation of scans

Privacy protection

Definitive and irreversible deletion

Removes unwanted files, Cookies, registries, etc