Google Chrome is the most popular and used browser among students and teachers. Be it to watch educational videos, read scholarly content, or access educational websites; Chrome has been the most helpful. Now that more and more classrooms are getting digitalized, there is an increased need among teachers and students to gear up their Chromebooks and Chrome browser. To help them out, Chrome has introduced many extensions catering to the needs of students and teachers.
With these extensions, students can archive webpages and articles to read them later, declutter webpages and make them free of advertisements to reduce distractions, take notes and attend online classes simultaneously on their PC, and many more. So, here I have made a list of the 10 best Chrome extensions for students and teachers that increase their productivity.
List of 10 Best Chrome Extensions For Students and Teachers
1. Kami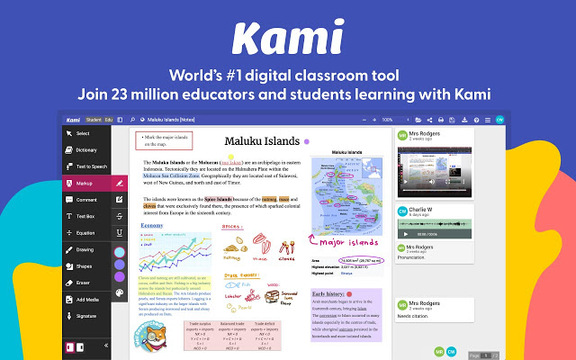 Kami for Google Chrome is the world's number one digital classroom tool. One of the best chrome extensions for students, Kami creates a flexible and collaborative learning environment for millions of classrooms around the world. In addition, you can transform any document, PDF, Image, or any other learning resource into an interactive learning environment.
Features
You can create interactive exercises for your students to complete with the help of a wide array of tools.

As a teacher, you can use Kami as a digital whiteboard and share a document on-screen within any additional hardware.

Share any document with the whole class or within teams for discussion and collaborative annotations directly from the app.

Most importantly, Kami supports inclusive learning with tools for special education.
2. Dualless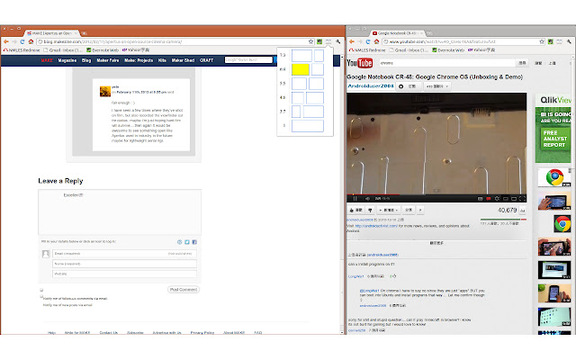 Used by over 1,000,000 plus users from around the globe, Dualless is for those who don't have a dual monitor. It splits the browser window into two by just 2 clicks. The feature is very useful for students who like to write notes on the computer itself. With Dualless they can open the video calling tab and their notepad tab at once. Dualless is also one of the best chrome extensions for teachers who like to view their students on one screen and present a window through another.
Features
You have the ability to split the current browser window into a pair.

Additionally, you can resize their position and size according to the ratio specified by users.

Merge the split windows to do back to the original one screen window.

Pressing the middle key on the split window button will duplicate the current page on another window.
Get Dualless Chrome extension.
3. Power Thesaurus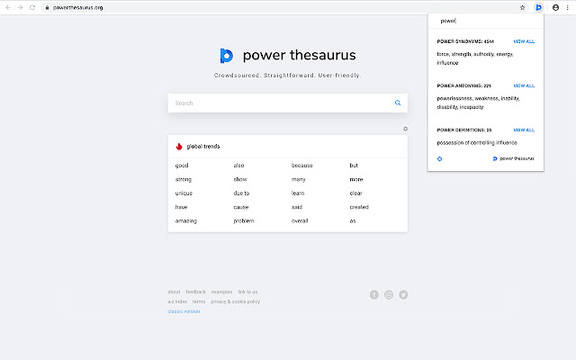 Power Thesaurus is a free Google Chrome extension through which you can view the antonym and synonym of a word by right-clicking the word or selecting the word on any page. It is very useful for students who read online articles or e-books and notes to gain knowledge. Power Thesaurus makes it very easy for students to find meanings of words without leaving their computer. The extension is also useful for writers who want to find a different word with the same meaning and insert it in their writing.
Features
With the Toolbar button, you can search and view antonyms and synonyms of a specified word.

You can directly go to PowerThesaurus.org by selecting a word and right-clicking on it.

Turn on the dark mode to give rest to your eyes.
Get Power Thesaurus Chrome extension
4. Stayfocusd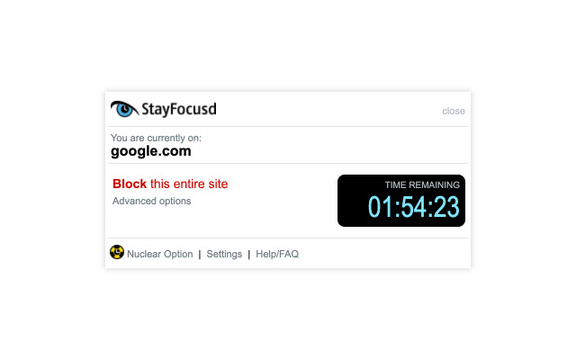 StayFocusd increases your productivity by limiting the amount of time that you spend on time-wasting websites. We have all been procrastinators at some point in time in our life or still are. We decide to be productive but the moment we turn on our PC we are jumping from this Instagram to Reddit to Quora and whatnot! With StayFocusd, students can remain focused on their studies and not wander around through the internet.
Features
StayFocused blocks sites that take out productive time.

Install the extension and select apps you want to block after a specific amount of time. Once your time has been used up, StayFocused will block your selected sites for the rest of the day.

You can block entire sites, specific subdomains, specific paths, specific pages, and even specific in-page content.
Get StayFocusd extension for Chrome.
5. Voice In Voice Typing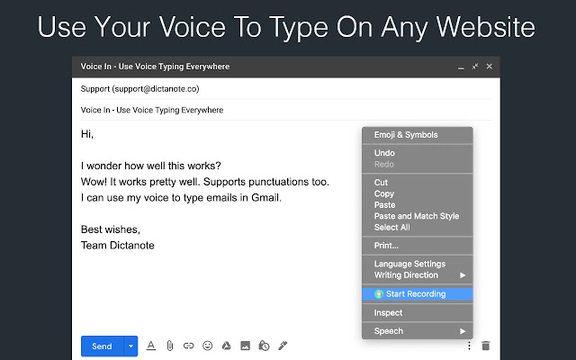 With Voice In Voice Typing, you can use your voice to type across many different websites. You can use this extension to dictate your emails or tweet your thoughts without physically typing. Voice In Voice Typing is one of the best Chrome extensions for students as it helps students finish their work more quickly and efficiently. Students can also practice pronunciation through this extension.
Features
Voice In allows you to use the power of speech recognition to type emails in Gmail or write blog posts on WordPress or send messages in Slack.

One of the best chrome extensions for teachers, with Voice In teachers, can dictate notes while they are teaching and share the notes with students after the class.

Voice In recognises more than 40 languages including Italiano, Portuguese, French, etc.
Get Voice In Voice Typing Chrome extension
6. Vmaker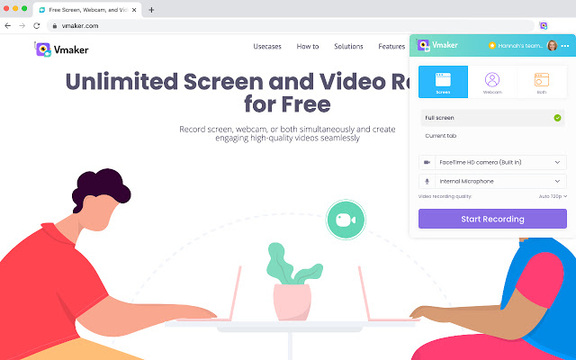 Vmaker is a free webcam and screen recorder extension for Chrome. It is an asynchronous video messaging tool for all where you can record your screen, webcam, or both and share it on the go. The extension combines the benefits of Zoom and Gmail into a single platform that is easy to use. Vmaker is especially helpful for teachers as it can help them record their classes beforehand and send them to their students.
Features
Record high-quality videos up to 4k

You can customise your virtual background while recording webcam

The extension has many tools like Screen annotate, Mouse Emphasis, and Screen blur out tools.

You can auto-delete videos by setting an expiry timestamp to save PC space.

Have real-time collaboration over the workspace
Download Vmaker Chrome extension
7. Language Tool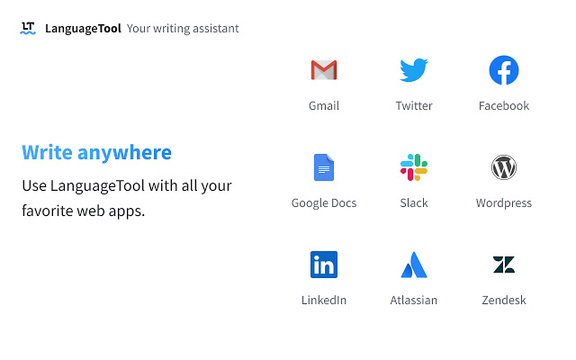 Check texts with the free style and grammar checker Language Tool. Unlike simple spell checker tools, Language Tool finds errors like mixing up their/there, a/an, repeating a word, and also grammatical errors. Language Tool is designed with simplicity in mind and aims to give users a fully-featured proofreader and grammar checker.
Features
With Language Tool, you can find errors that a simple spell checker cannot detect.

No registration or sign-in needed to use this extension.

One of the best Chrome extensions for students, Language Tool supports more than 25 languages.

It works on almost any website including Gmail, Facebook, and Twitter.
Get Language Tool Chrome extension
8. Auto Highlight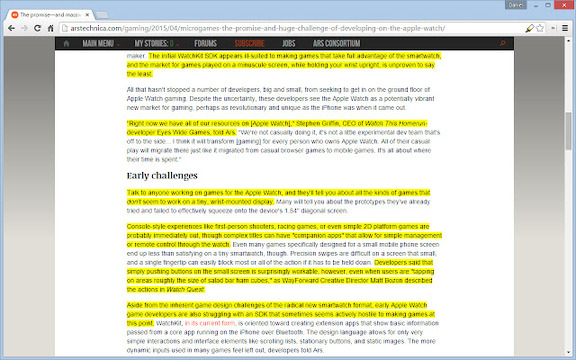 Just like the name suggests, Auto Highlight automatically highlights the important contents on article pages. It is one of the best Chrome extensions for teachers as it will automatically highlight lines from the text a teacher is teaching for the students to understand better. The extension uses an algorithm that picks important sentences on the basis of term frequencies.
Features
The extension will automatically highlight the important portions in an article.

To use, click the highlighter icon in the location bar.

Clicking the highlighter icon will change the ink coverage.
Get Auto Highlight Chrome extension
9. Mercury Reader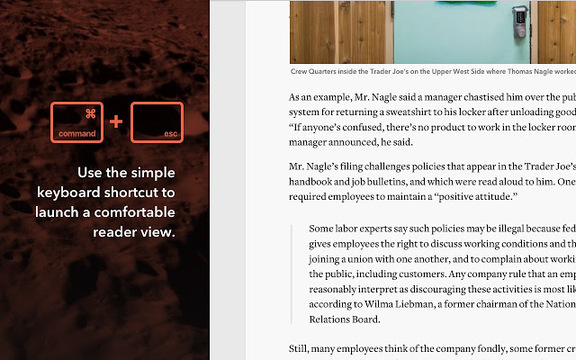 Mercury Reader is a one-of-a-kind extension that removes the clutter of all the articles. The extension removes advertisements and distractions leaving onlytext and images for a clean and consistent reading view on every site thus proving to be one of the best Chrome extensions for students.
Features
You can disable surrounding web noises and clutter just with one click.

Toggle between light and dark themes to change the interface of the current web page.

You can also adjust the text size of the articles you are reading.

The extension has printing optimization so that you can print an article without the ads showing in the print.

With the quick keyboard shortcut (Cmd + Esc for Mac users, Alt + ` for Windows users) you can switch to Mercury Reader on any article page

You can send beautifully formatted articles to Kindle as well.
Go to Mercury Reader Chrome extension.
10. Diigo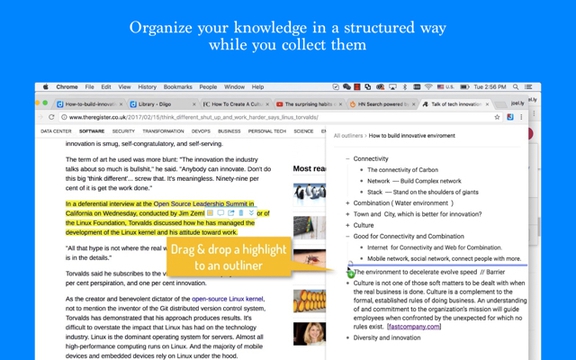 Diigo is the number one Chrome extension for annoying, archiving, and bookmarking webpages. With Diigo, you can add notes on a particular webpage and the note will still be there when you return after two days or two months. The extension is extremely helpful for teachers as well as students, as it helps them keep tabs on so many articles on so many web pages. Moreover, you can access Diigo from iPhone, iPad, and Android as well.
Features
Bookmark links to archive web pages and read them later.

Attach highlights and stickies to a web page to jot down important points and to also act as a reminder.

You can also share pages with annotations on Twitter, Facebook, and Google Buzz.

Search your Diigo library simultaneously while searching Google.