Photos are one of the best mediums to travel back in time and reminisce good old memories. We all love capturing precious moments of our lives but striving for a perfect shot often involves capturing multiple images and if these images are left unorganized, then they can totally mess up with our photo albums and occupy a significant amount of disk space.
Organizing or clearing unwanted photos manually is not only time-consuming but also a daunting task. So to fix this issue, we have compiled the 10 best duplicate photo finder and cleaner tools for Windows in this article that will seamlessly clean up duplicate photos from your system and make your photos album clutter-free. So pick the one for you and save up your disk space and time.
List of 10 Best Duplicate Photo Finder and Cleaner Tools for Windows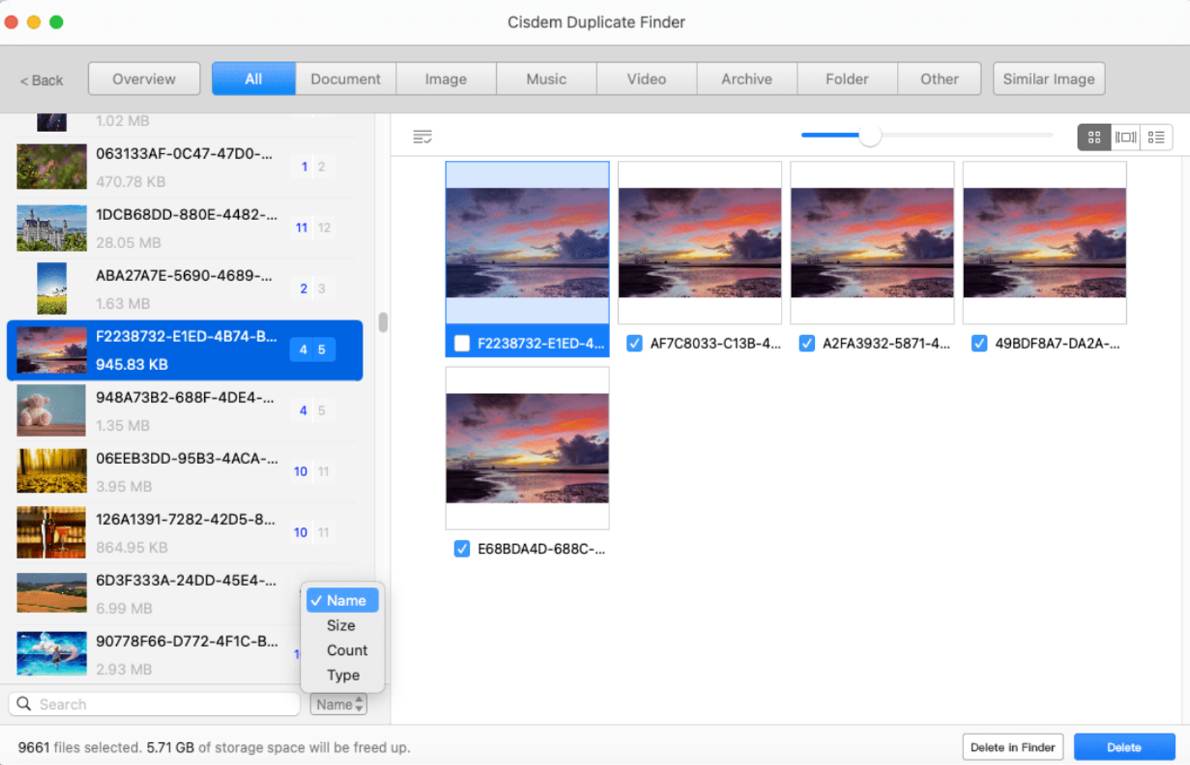 Why use only a duplicate photo finder if you can have an all-in-one duplicate file-managing software? The Cisdem Duplicate Finder is an amazing tool that can find not just images but all types of duplicate files for you like videos, documents, Zips, and audio. This powerful yet lightweight software can remove unnecessary duplicates from not only your PC but also external storage and can save up your space to store other valuable files. Cisdem Duplicate Finder uses advanced scanning algorithms and features customisable scans allowing you to control how and what items to be scanned.
Features:
All types of duplicate file scanner

Configurable scanning engine

Add exclusions or ignore lists

Preview scanned duplicate items

Built-in search tool and auto markup

Different removal methods

Scan external storage and network volumes

Scans of similar images with slight differences

Different options to sort duplicate findings

Get an overview of duplicates with pie charts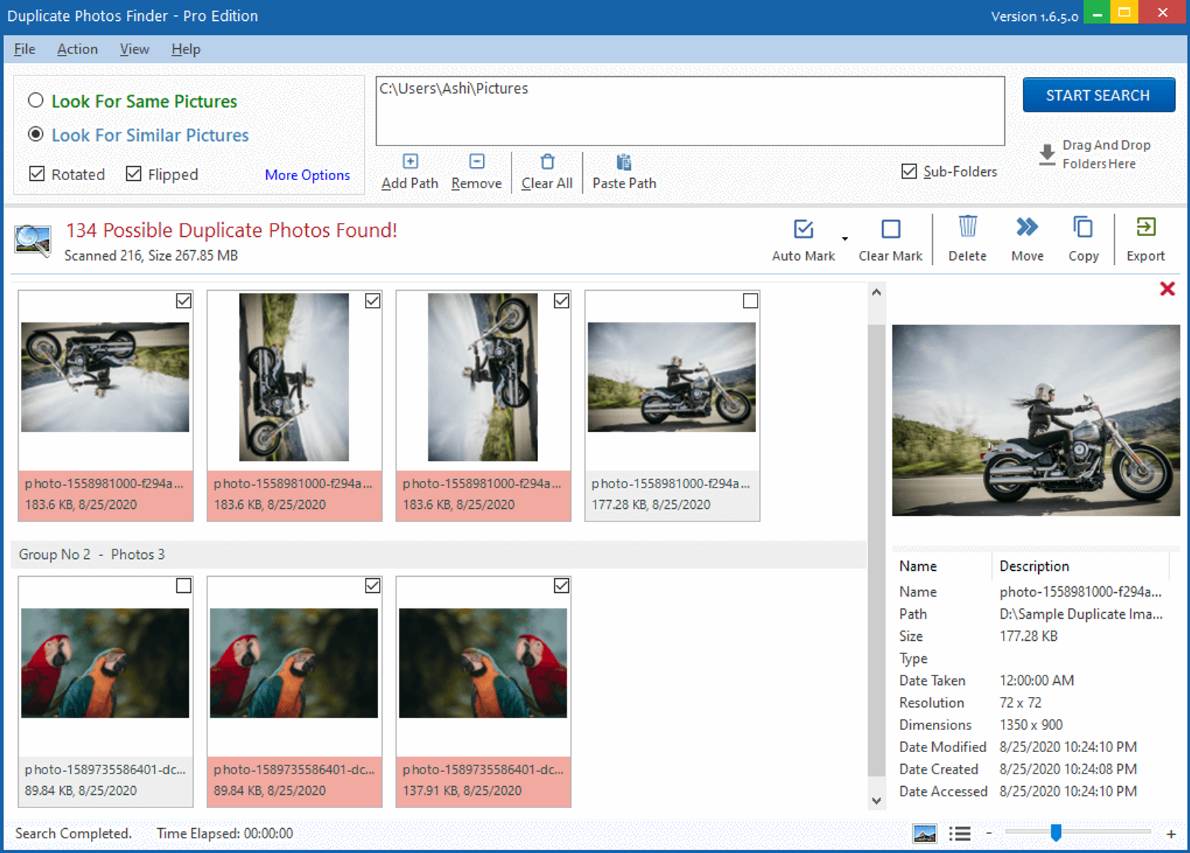 If you have a vast collection of photos with different formats then Duplicate Photo Finder is one of the best tools you can go with. This powerful photo cleaner tool supports over 60 file formats including JPG, PNG, GIF, HEIF, etc. and is even capable of sorting similar, rotated and flipped photos which makes it one of the best duplicate photo finder apps. The allows you to preview, copy, and export duplicate photos. You can also add folder exclusion as well as custom filers while scanning the photos like grouping by dates, drivers, folders and more.
Features:
Find and delete duplicate photos

Supports over 60 different image formats

Scan for similar, rotated and flipped photos

Add custom filers while scanning

Exclude folders while scanning

Preview photos using a built-in photo viewer

Auro mark duplicate photos

Drag and drop folders to scan

Delete, copy, move or export photos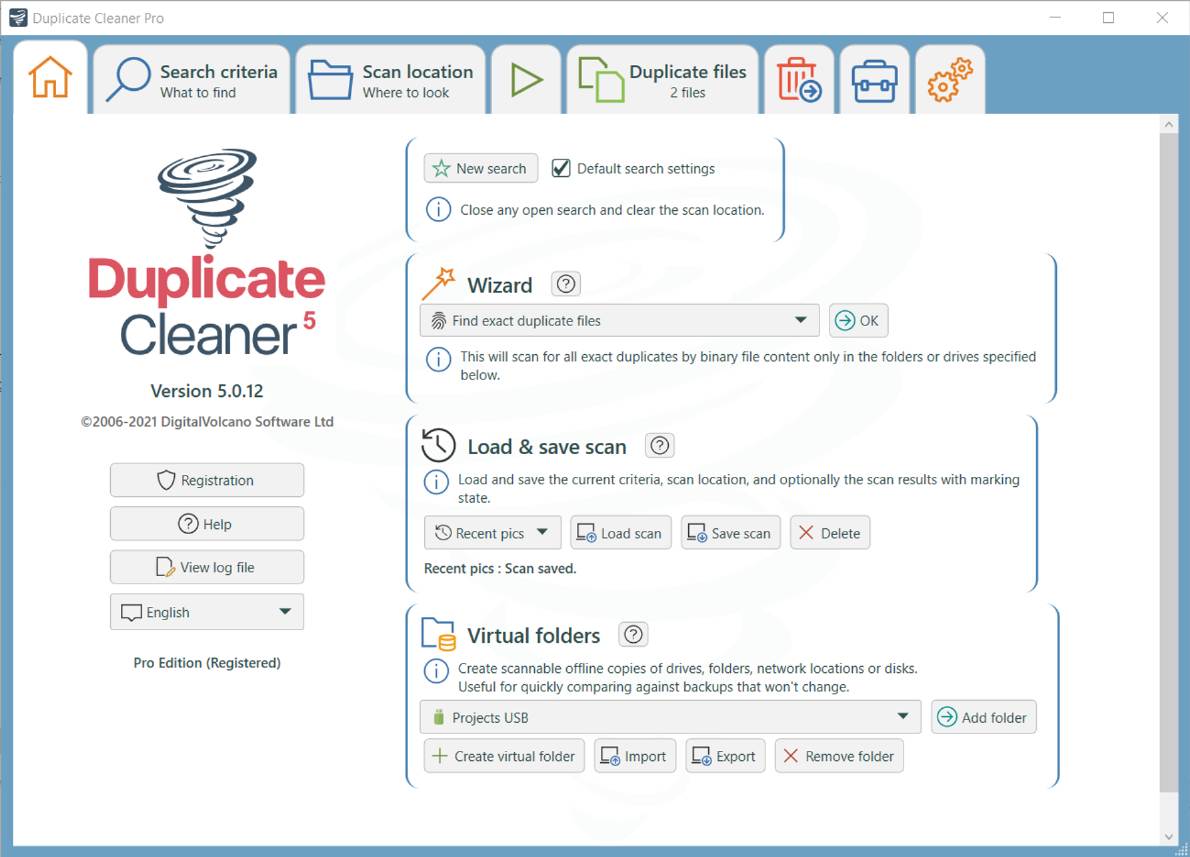 Duplicate Cleaner is another fantastic all-in-one duplicate file remover software supporting all major types of files including video, photos, music, etc. This powerful tool can save a lot of your disk space occupied by duplicate junk and help you declutter your documents, music, movies, and photo libraries. You can take the help of a selection assistant to define the criteria of scans and also preview duplicate files before deleting them. It comes with a lot of different tools that can be customized and also provides pie charts for easy visualisation.
Features:
All-in-one duplicate cleaner

Preview scanned items

Customizable search criteria

Smart selection assistant

Drag and drop folders or files to scan

Get pie charts of duplicates & file types

Delete, copy, move or rename duplicates

Several customizable & advanced filtering tools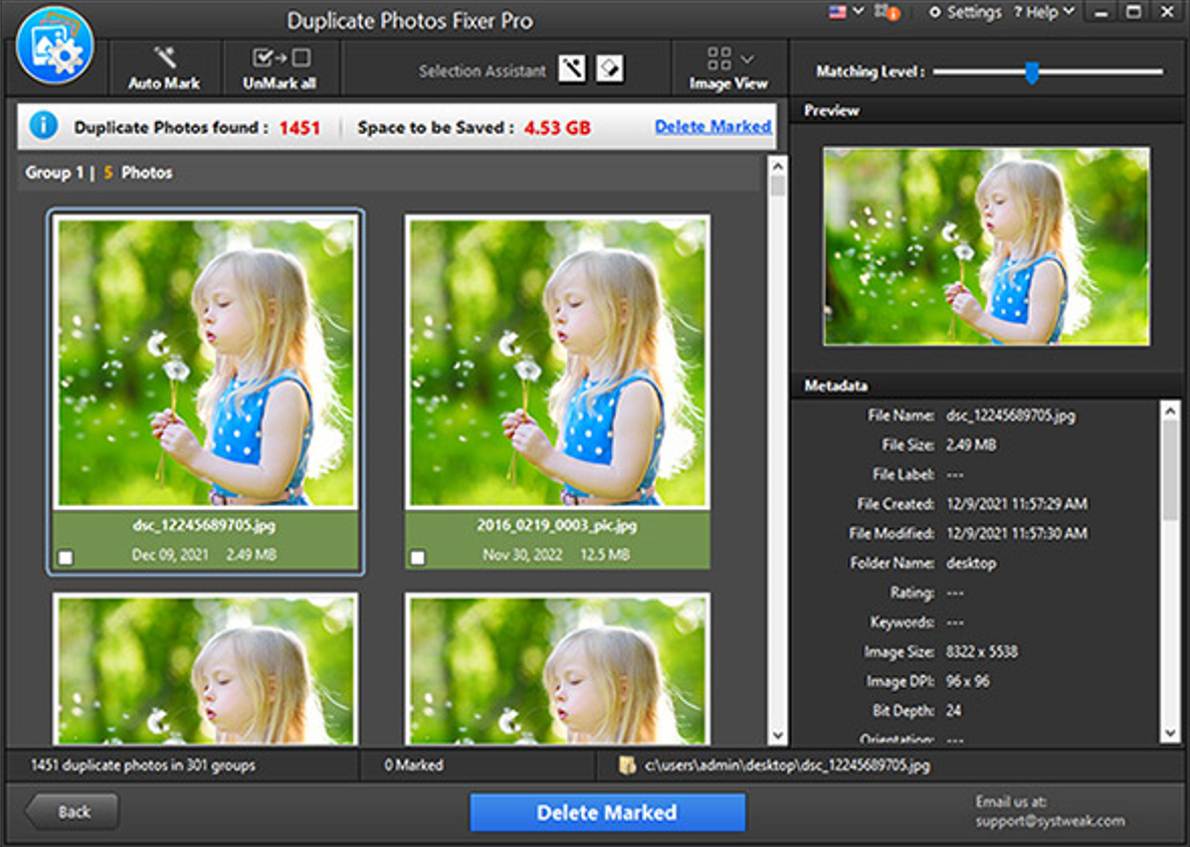 Manage your photos effortlessly with Duplicate Photos Fixer Pro, one of the best duplicate photo finder and photo cleaner software for both PCs and mobile devices. Whether you're using Windows 10 or Windows 11, this application is compatible with all and works very accurately. It has an appealing UI with a dark theme and is simple to use. All you have to do is to add the folder you to inspect, scan for duplicates, and delete duplicates in a single click. Moreover, the app also allows you to preview duplicate photos before deletion.
Features:
Duplicate photo finder

Duplicate photo deleter

Preview scanned photos

Dark-themed & easy to use UI

Scan Google Drive photos

Drag & drop folders/photos to scan

Available for Windows, Mac, Android & iOS

Save space by deleting duplicate photos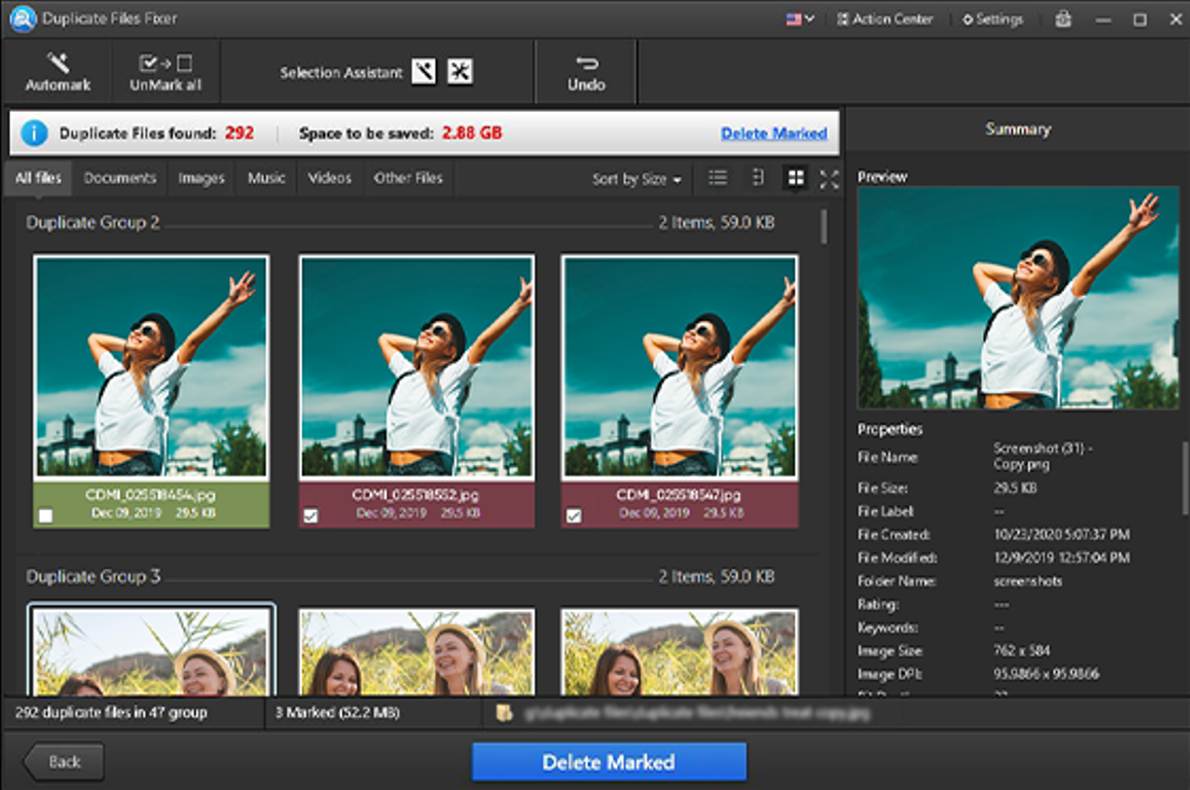 Duplicate Files Fixer is a remarkable software to remove duplicate files including photos, videos, audio and documents. It can accurately scan for duplicates in three simple steps and gives you multiple scan modes to choose from. Add folders to scan, preview duplicate files and delete them with ease. It auto-selects duplicate files and gives you grouped results saving you time. So whether you want to clean your external storage or internal storage from duplicate files, Duplicate Files Fixer will do that effortlessly for you.
Features:
All-in-one duplicate files fixer

Preview duplicate findings

Fast and accurate scans

Customizable scan options

Dark-themed appealing UI

Auto-markup duplicates

Drag and drop folders/files

Scan external drives and cloud storage

Available for Windows, Mac, and Android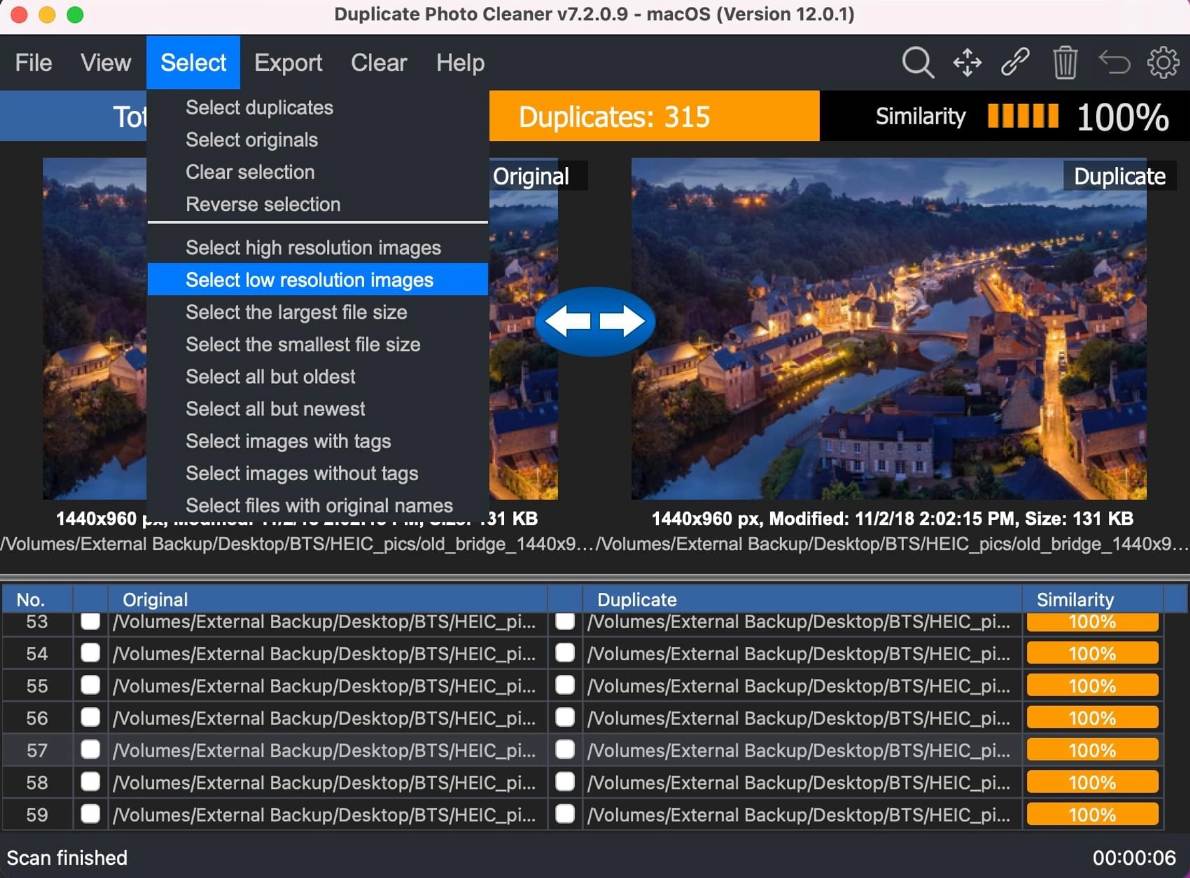 Duplicate Photo Cleaner is an impressive tool that will assist you in finding duplicate photos in your system, comparing them side by side and getting rid of them with just one click. This tool can easily identify duplicate as well as similar-looking images. One can easily adapt to its UI and can declutter their Mac Photos album and Adobe's Lightroom catalogue. Moreover, you can search for similar photos by picking a specific element in them. Duplicate Photo Cleaner is a great tool to achieve clutter-free photo albums and save up your disk space.
Features:
Find duplicate and similar images

Different scan modes

Auto select assistant for bulk selection

Customizable scans with various filters

Compare photos in different folders

Supports Mac Photos, and Lightroom

Export or delete images directly from the app

Search photos by an element in them

Portable version available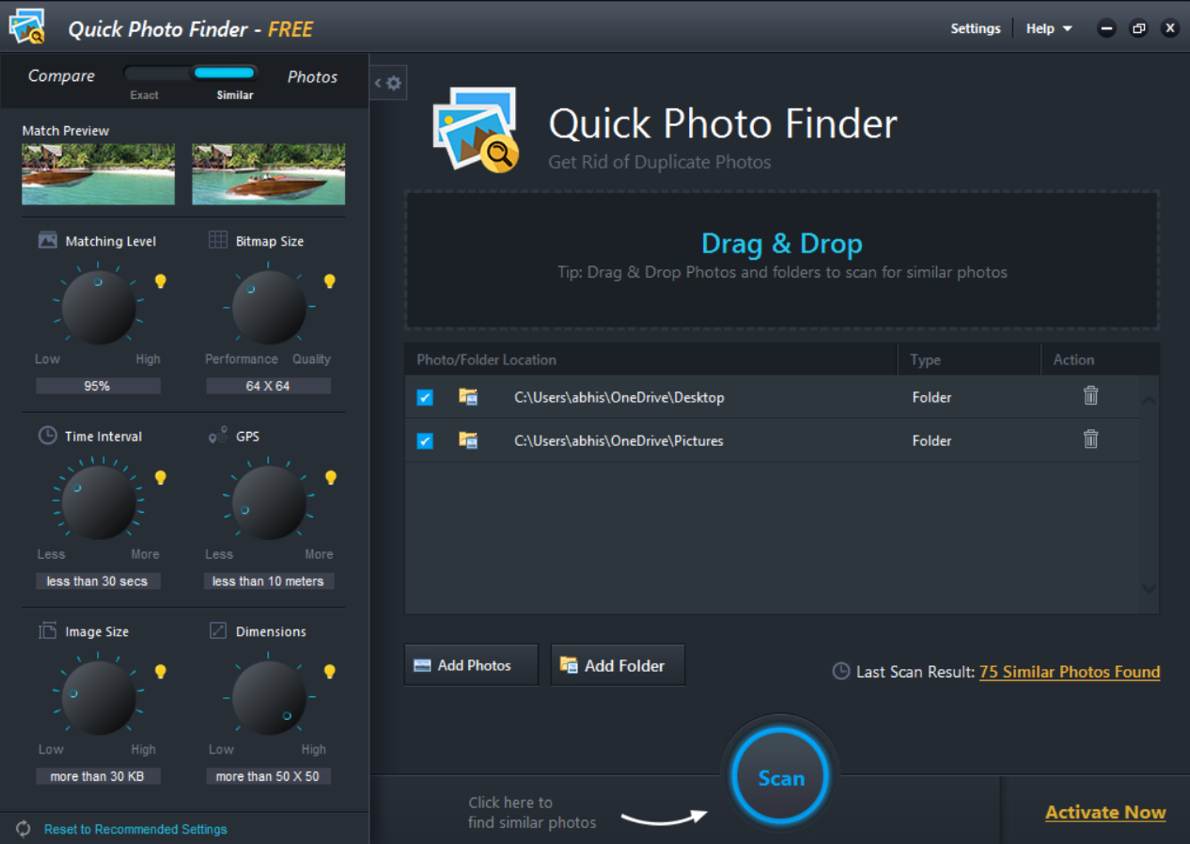 As the name goes, the Quick Photo Finder scans your system and finds duplicate and identical images quickly. It's easy to use and comes with several features to get rid of duplicate photos in a matter of seconds. With the support of external devices, it can be used to clear unwanted photos from pen drives and SSDs as well. It organizes its scans in groups and comes with an auto markup tool to give you a better overview and save you time. So start decluttering your system storage and organize your photo albums with Quick Photo Finder.
Features:
Appealing user interface

Customizable scans with various filters

Find duplicate and identical images

Support external devices

Drag and drop feature

Customizable selection assistant

Gives group-oriented results

Automark duplicate images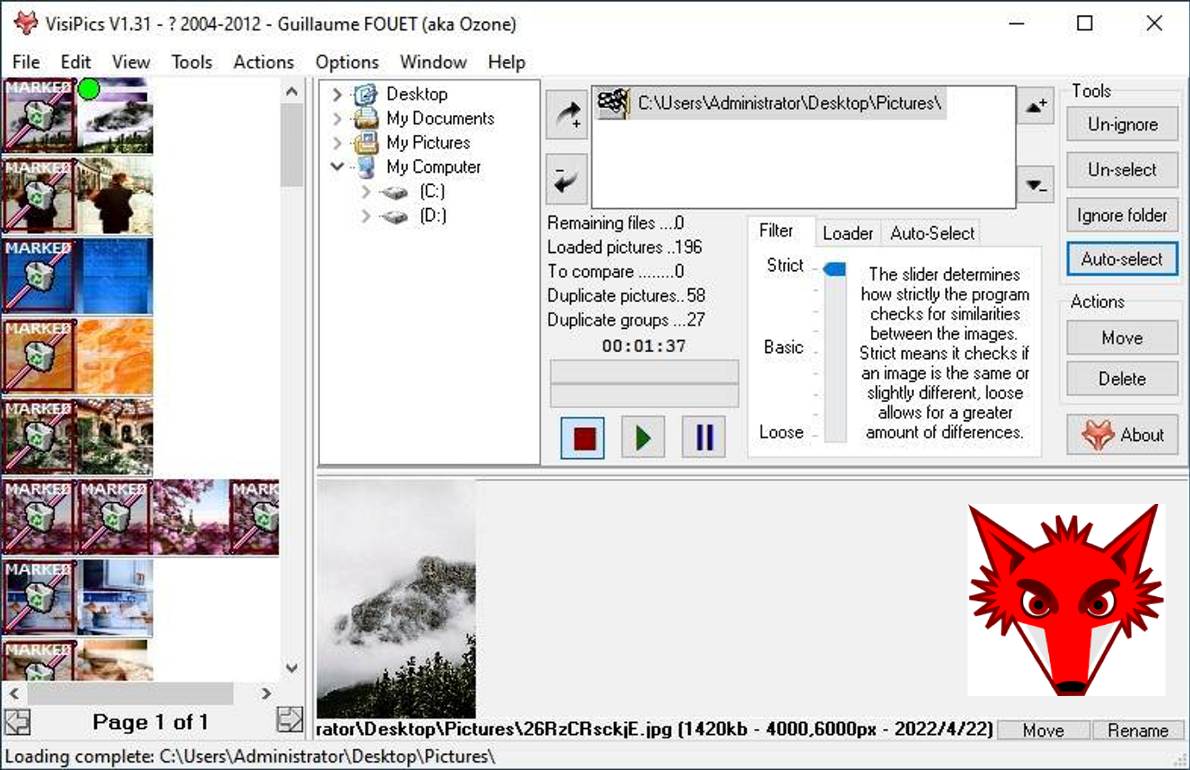 If you love freeware then you will also like VisiPics, an absolutely free duplicate photo finder and cleaner software compatible with both newer and older versions of Windows. It allows you to scan duplicate images using different filtering methods including strict, basic and loose. You can find exact duplicates as well as similar-looking photos. VisiPics supports all major image formats and comes with an auto-select feature that marks low-res, uncompressed images as duplicates. Apart from that you can also add & remove exclusions.
Features:
Ultra lightweight

Auto select images

Different filters for scanning

Add or remove exclusions

Preview scanned photos

Supports all major image formats

Move or delete duplicates directly from the app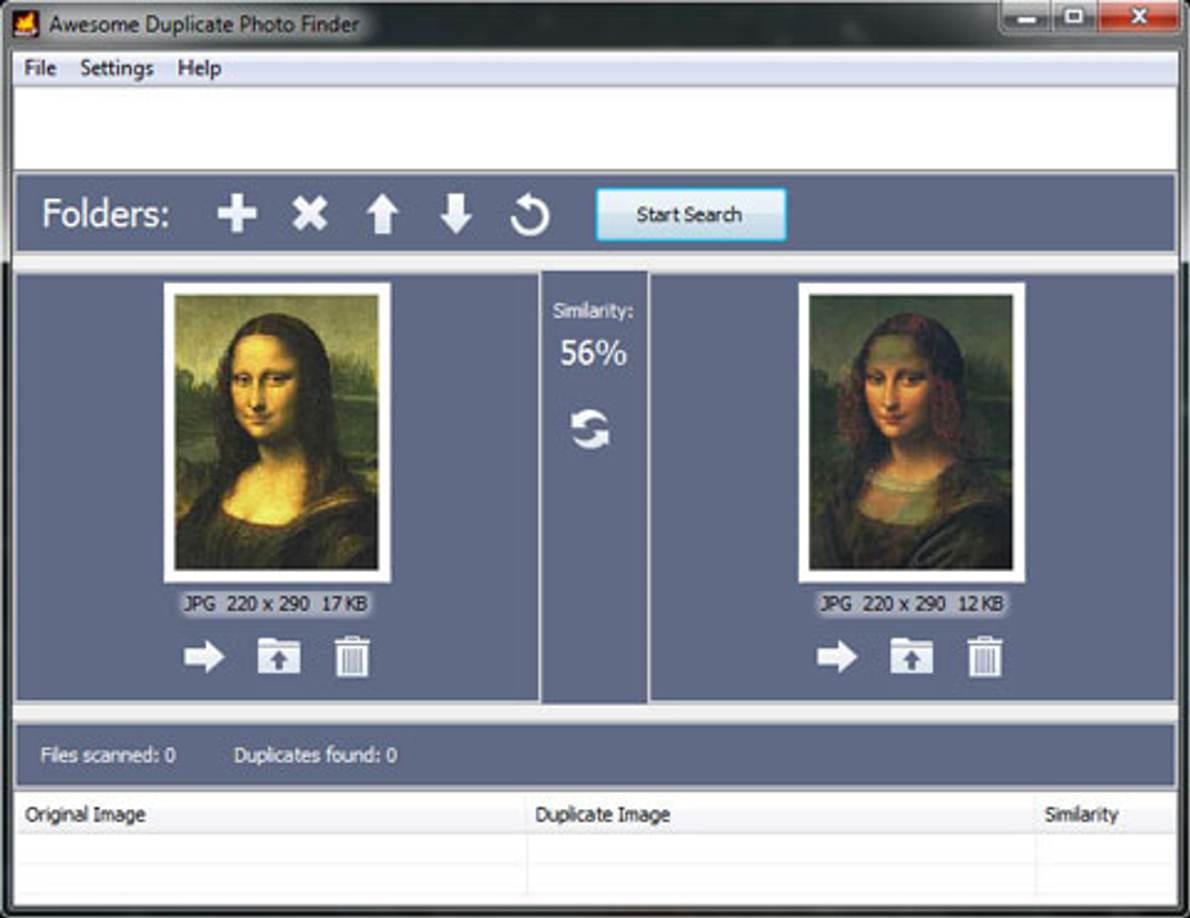 The Awesome Duplicate Photo Finder is completely free software with no ads or registration requirements. This ultralight duplicate photo remover is of just 1MB which is even smaller in size than the photos taken nowadays. However, it would be unfair to judge the capability of this tool by its size because it can easily find duplicate and similar-looking images on your PC and supports all popular image formats. It has a simple minimalistic user interface and can support older versions of Windows like Windows 8, 7, XP, Vista, etc. On top of that, you can have a portable version of Awesome Duplicate Photo Finder as well.
Features:
Ultra lightweight

Portable version available

Completely free to use with no ads

Customize search option

Customize delete option

Preview duplicate photos

Find exact and similar-looking images

Works with external storage and network drives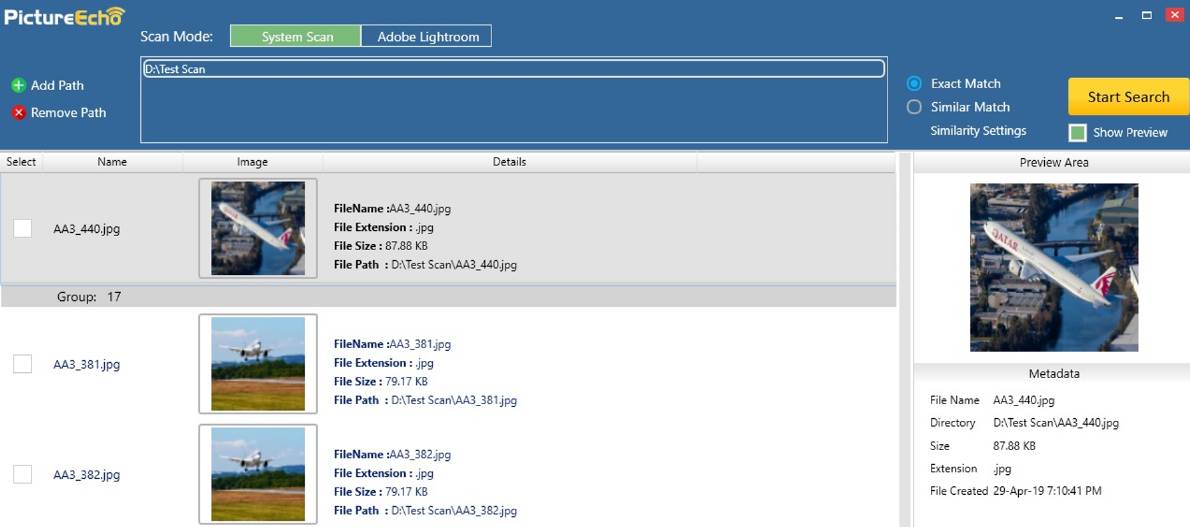 If your photo library is occupied with tons of pf similar & unorganized photos then Picture Echo is another effective tool that can be used to find duplicate or similar low-resolution images and delete them to make your photo album clutter-free. Picture Echo can identify similar-looking images and comes with an automated selection tool that marks duplicates automatically. You can preview scanned items, delete them or move them to another location. Additionally, this software can also scan duplicate photos from Adobe's Lightroom.
Features:
Customizable duplicate scanning

Automated selection of duplicate photos

Find duplicate and similar images

Different filters to scan duplicates.

Preview scanned photos

Delete or move duplicate photos to a new folder

Scan duplicates from Adobe Lightroom